How does Moses make coffee? Hebrews it.
Today we fly the freeways.  I am off to Mary's early, which means good coffee and potentially a good morning kiss!  I can hardly wait.
The Silver Fox and I arrive right on time.  By 9:oo AM, the car is packed, Scout was walked, his little bedspread is in the back seat, and we are off.  Using her time judiciously, Mary proceeded to go through a bag of mail; fortunately, it was hers!   I got to hear sounds like, "Are they kidding", "Noway Jose", "Not these guys again," and other such "mail sorting lingo".   By the time we got to Camarillo,  the mailbag was empty, and the trash bag was full.  Mary declared victory!
Out of three hundred pounds of mail, only 3.34 ounces remained!  Very efficient.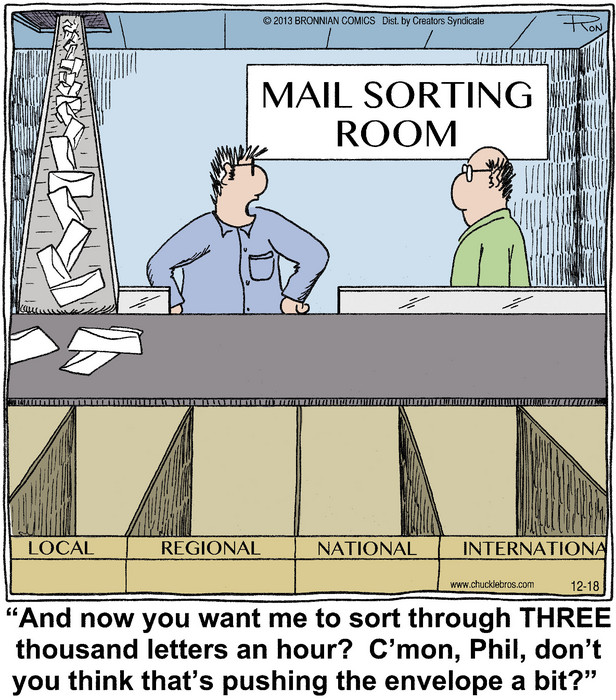 We arrived at Diane's (Mary's ex-daughter-in-law) around 11:15 AM and was met by Steven, Mary's grandson.  Steven is fourteen going on twenty-one and a thoroughly delightful young man.  Granddaughter Megan was also very polite and entertained us until we decided to meet Diane at the local restaurant.
We walked into their garden, which was quite large! Steven gave us the grand tour.
Of course, I found the watermelon, but Steven said it has an alarm on it, so if someone tried to take it, they would be notified immediately.  Dang, there goes my plan!
We got hold of Diane and decided to meet at the local restaurant called The Lure Fish House.  I was introduced to Diane, and the five of us talked for quite a while.
Since Steven is fourteen, I knew he would know the best thing to eat, so the waiter was told, "I'll have the same!"  Turned out to be exactly what I love, fish tacos!
Mary enjoyed her visit and is quite the grandmother!
Then we had a problem.  The kids wanted dessert, which I thought was a marvelous idea.  When Mary asked for the "double chocolate chip ice cream ooey-gooey sundae with chocolate cake and whipped cream," I blurted out that horrible word — calories!
All of a sudden, the smiling face was not smiling.  I got the nana-frown.  I immediately planned a repair mission, so I secretly located an In-An-Out Burger joint yo go by on the way home.   I knew this would redeem my unwanted outburst!
After lunch, we followed them home to retrieve Scout.  We visited a little more and then headed to Mary's son's home for a short visit.
We drove to Mary's son's home, which was a few short miles away, and visited for an hour.  We talked about airplanes and work, and other aerospace-related items.  Scout visited the back yard.  After a bit, I excused myself and played with Scout so Mary and Geoff could visit alone.  We all said goodbye, and we are off to Bonnie's place.
Bonnie is Mary's  College roommates' daughter, and they have been friends since Bonnie was born.  Bonnie is now married to Zack, a dentist, and they have four adorable youngsters.
We first met in the park as Bonnie did not want to wake up the sleeping kids.  We visited there for quite a while until the call came in. The kids were awake, time to go home.
At Bonnie's place, Scout went into the back yard, and the kids went wild over him.  Scout thought he died and went to heaven.
The little guy was a bit too small to run around outside, so he visited with us!
We continued our visit and worked on a puzzle.  I found out Mary likes puzzles, so I have a plan, a secret plan!  I ordered a puzzle mat for her dining room table and a couple of Halloween puzzles!  Remember, it is a secret so, s-h-h-h-h-h-h!
It was getting dark, so we decided to head for home.  But first, I needed to correct my earlier fopaux!  I suggested In-An-Out Burger, and the suggestion was instantly taken!  We grabbed cheeseburgers, and off we went.  Mary peeled back some of the wrappers, and off we went barreling down Highway 101 and break-neck speeds approaching 64 miles an hour.  I was only embarrassed once when a one-legged man pushing a wheelbarrow passed me by, waving.  After that, I went flat out, approaching mach one or warp-two, which is ever faster!
We got home about 8:25 PM and proceeded to watch Any Which Way You Can".  It was our third attempt, and we had to buy it again, a while $2.99.  What the heck, we can afford it.
We managed to watch it, and then we watched "To Catch A Thief."  Filmed in 1955, it was great to see the costumes that we related to.  A retired jewel thief sets out to prove his innocence after being suspected of returning to his former occupation.
At the end of the movie, it was 1:00 AM, so I hit the freeway with the radio blaring and the air conditioner at full blast!  By 1:25 AM, I was in bed and asleep.  It has been a long but enjoyable day!  I enjoyed meeting Mary's grandkids and her friends.
It was a great day indeed!