Dr. Mary Côté And Paul Liles Are Now A Team!
We have been friends for twenty plus years and are now one and plan to spend the next twently years together.
One year to the day of our first date, we were joined as one at Patty's Place in Seal Beach, the site of our first meeting! Neither of us had any idea that we would be married a year later! Surprise! Please join the fun!
We were married by our long time friend, Donna Zaitz and we were sourrounded with love by forty of our family and friends.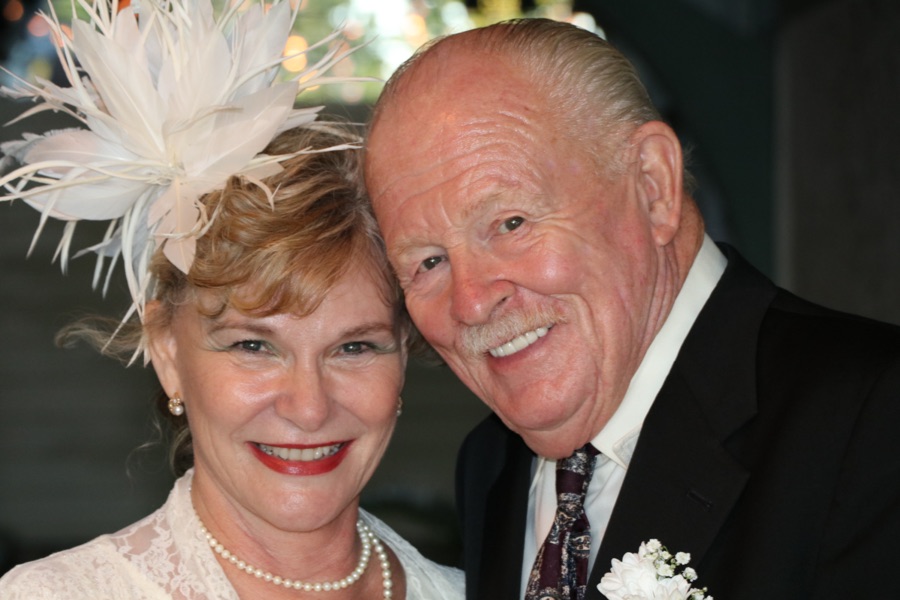 We be one now!
---
Mary and Paul began seeing each other July 28th 2020 and after a year decided it was time we got together so we married July 28th 2021.
After many years, 63 to be exact, in our respective homes there was no way we could combine them into one household! We needed a new place!
Everybody said, "Downsize!". Phooey, we upsized!
So we spent several weeks looking at homes beginning in April 2021. We looked all over town, from the beach to the mountains, with great assistance from our real estate person, Sydney Gielow. She was and remains fantastic; our hero!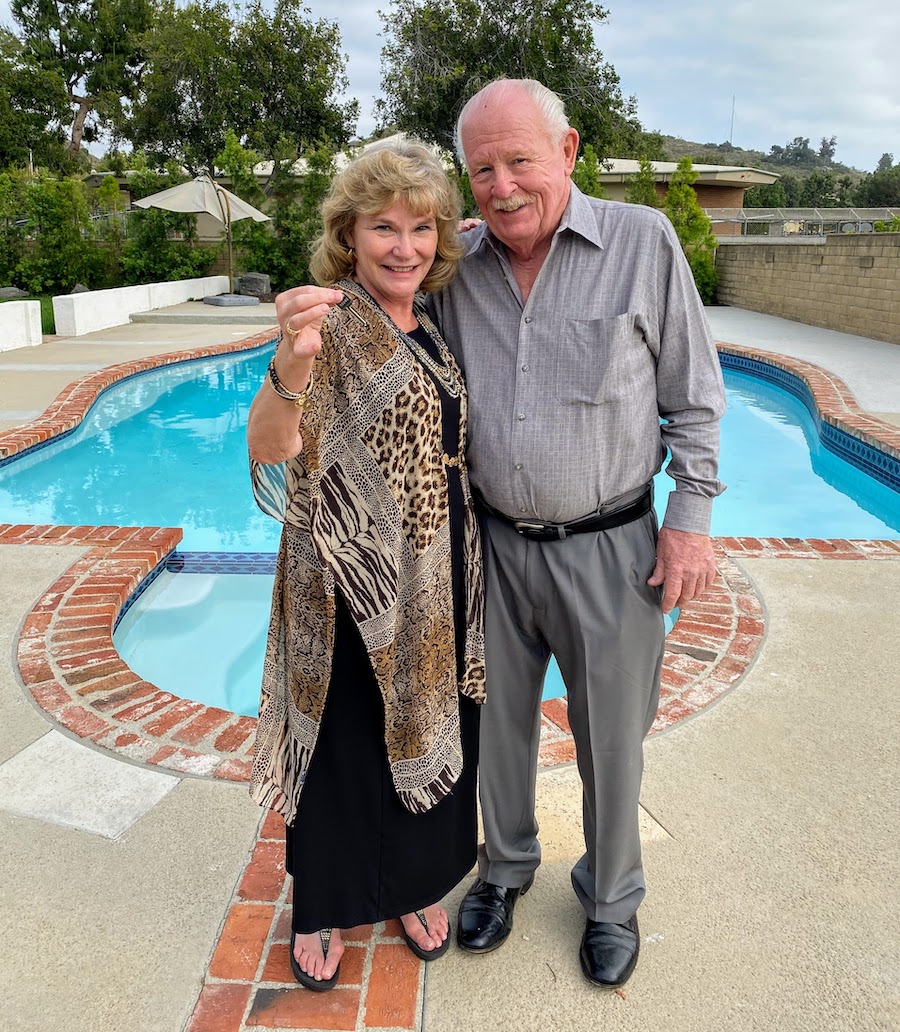 May 10th we have the keys!
We settled on Casa Valencia in Orange as our future home because it was the right size, it was mostly single-story, and it had a yard we could live in with great opportunities for growth.

A home filled with love!!!
Paul lived in the Kensington Home for thirty-four years and after Sue's passing decided to move away. Mary lived in her Bluebonnet Home home twenty-seven years. We made a joint decision to move from our past into the future.
Paul moved nineteen miles and Mary moved one mile. Now we have a home twice as big as our original homes and we are spending time getting it like we want it.
It took us from May 10th 2021 to July 24th 2021 to get everything moved and getting the new place "presentable". A true "Labor Of Love" ! Thanks to Sydney, Robin, Joe, Zack, Robin, and Bob for all the help; without you all we would still be moving!
Quotation To Remember: The way to love someone is to lightly run your finger over that person's soul until you find a crack, and then gently pour your love into that crack. --Keith Miller

---
Our first major event together as a married couple was the Dancing Under The Stars party at our new home celebrating our marriage, our new home, and Mary's retirement. Eighty of our family, friends, and new neighbors joined together in our backyard for an evening of fine music from Nine Carat Gold! Join the fun!!

Join the fun!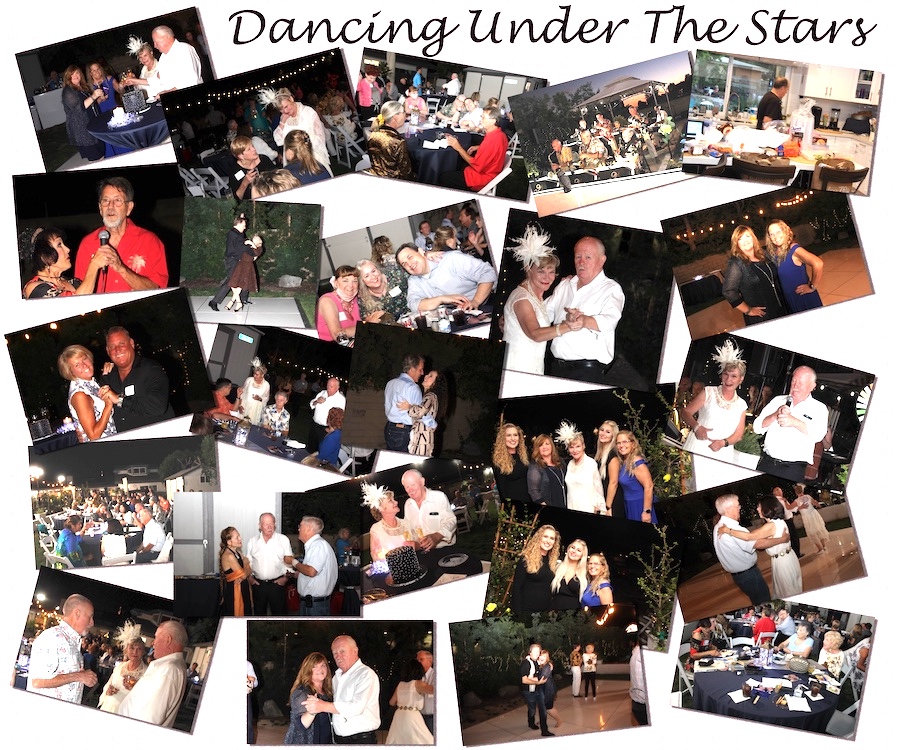 Click for full sized image!
Yes, we have been married a year and all is going AMAZING! We celebrated by having dinner on the 28th at Patty's Place and by having a small party on the 30th at our home.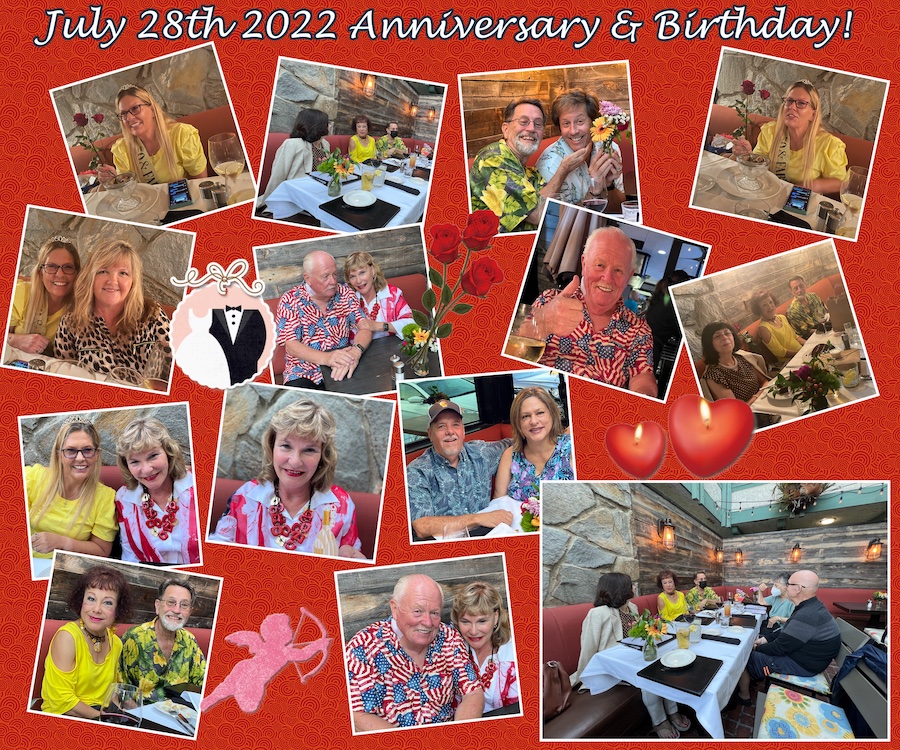 Dinner at Patty's Place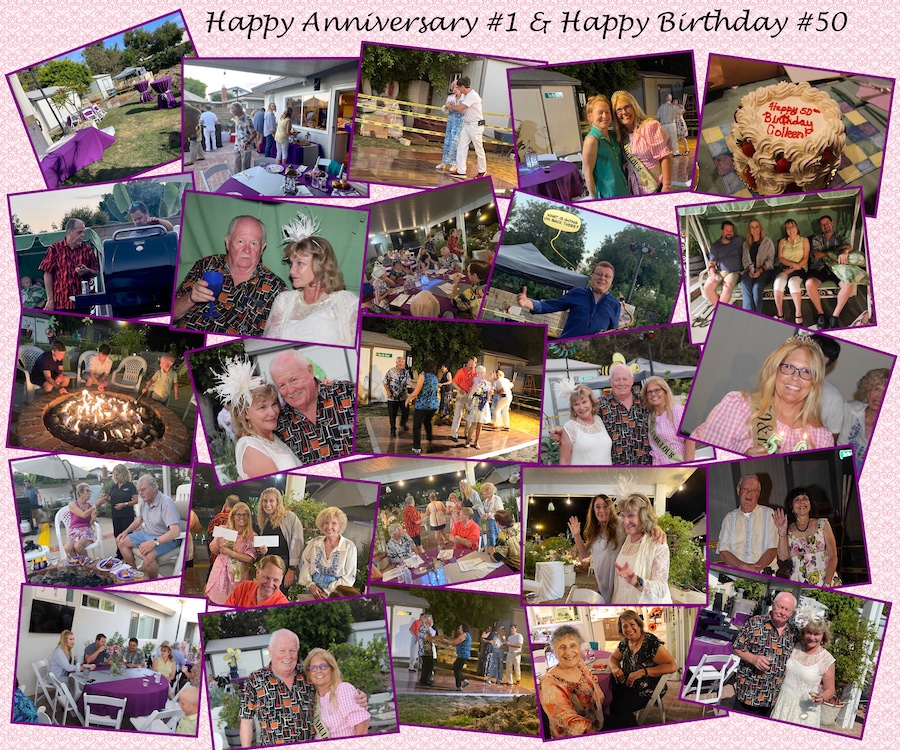 Party time at the house!