How busy are we? Busier than a cross eyed cranberry picker!
We took the morning off…sort of! Sue read while I worked on the website…always something to do there.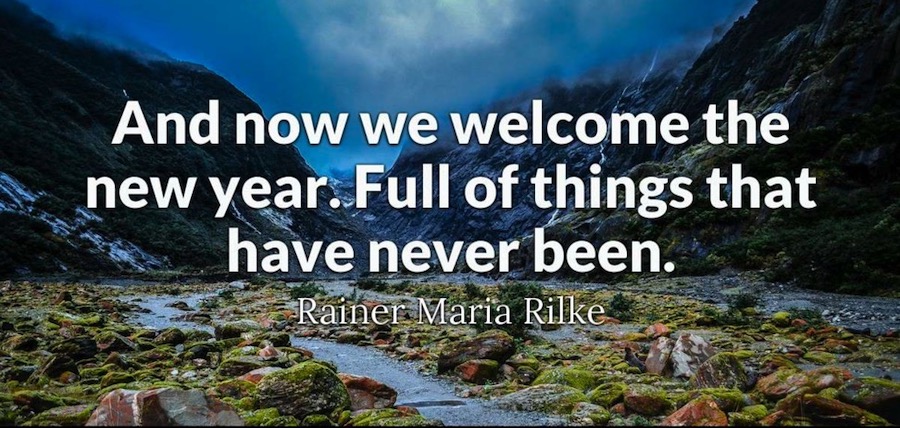 As I was working on the site, I saw the news and how true it was! I cannot image how reasonable sane people could vote for such a bag of hot air. She sits and reaps the benefits collecting millions from tax payer boondoggles and people vote for her…I guess all they want is a hand out.
We departed the house about 11:00 AM and went to Season's 52 for a great lunch and then over to Segerstrom's for "Dear Evan Hansen". But first, lunch! The manager stopped by and visited for a while asking us about Christmas dinner at Seasons's. We told him all was well and everybody enjoyed themselves…we made reservations for next year!
Cauliflower Wow!

Mushroom Bisque

Trout!

Dessert was served…. hic!
It was quite a meal…not a lot of calories but really good on a cold and rainy day! The trout, as usual, was fantastic! Sue order the appetizer which I thought would be "OK"…it was really really good!
To the play! Dear Evan Hansen is a stage musical with music and lyrics by Benj Pasek and Justin Paul, and book by Steven Levenson. It tells the story of a young man with social difficulties that inhibit his ability to connect with other people and make friends. He yearns to make a connection with his peers and fabricates a relationship with a deceased student to become closer to the boy's family.
The musical opened on Broadway at the Music Box Theatre in December 2016, after its world premiere at the Arena Stage in Washington, D.C. in July 2015 and an Off-Broadway production at Second Stage Theatre in March to May 2016.
At the 71st Tony Awards, it was nominated for nine awards, winning six, including Best Musical, Best Score, Best Actor in a Musical for Ben Platt, and Best Featured Actress in a Musical for Rachel Bay Jones.
Summary: A letter that was never meant to be seen, a lie that was never meant to be told, a life he never dreamed he could have. Evan Hansen is about to get the one thing he's always wanted: a chance to finally fit in. DEAR EVAN HANSEN is the deeply personal and profoundly contemporary musical about life and the way we live it.
Random Thoughts: The play was about a high school kids that died and a strange used his death to become popular…long and short of it.
I remember three of my friends who dies, each of suicide. They died during or after high school but soon after.
Susan Seid was an obese girl and most people teased her. We went to school together from kindergarten through the 12th grade. I did not tease her and thought she was quite nice…we were friends. I was saddened to hear of her demise but she must have felt a lot of pain in all those years of kids mistreating her.
Jimmy Bronson and I were also friends and for some reason in the 10th grade, he committed suicide, I have no idea why as he was pretty popular. As I remember, there was no hysteria aout the event… it happened and that was it…not like the snowflakes of today! He lived just two blocks from me right off of Venice Blvd in West Los Angeles.
Susan Lewis, the last one…she came to high school in the 10th grade from New Jersey. We actually dated for several months and she was quite funny and actually nice looking. We didn't see much of each other in the 12th grade, we went our own ways. I discovered she had died, suicide, after graduation. I was surprised as I figured she would go a long way. Such a nice girl…what happened? I guess I will never know!
As we departed the theater, it decided to rain…we stopped and got a few dramatic shots on our way to the car. I would not want the window washing job on this building!
As we walked toward the parking structure, an interesting sound of multiple helicopters was evident but there was only one helo covering the traffic accident on the 405. In this area, there are about six really tall buildings and the sound of one helo was magnified, distorted, and reflected all around making it sound like a major military invasion!
We figured traffic would be a mess but the accident was on the other size of the freeway and we scooted home in about 20 minutes!
We returned home, rested for a few and then off again like a shot…Garden Grove Elks here we come! We sat across from the Mike & Bridgette which is always fun! Ask Mike about the moth balls?
The Brander's were in great form tonight…we missed the "blueberry coat". The Tierooy's were there to keep the ball rolling and the Finch's added the needed stability to the conversations…kinda! We introduced ourselves to another couple who we see every Thursday but had not "met" formally. Jusstuss played so it was an excellent evening!
I had four beers and it was hard to drive home directly without stopping…The O'Doul's is just like the real thing only no alcohol.
Returning home, we tried to watch Eureka but the network was flakey. I was too tired to go reboot everything, so we watched an old NCIS. We crashed about 11:00 PM after having our tookies! Tookies you say… well yes… I slaved over the plastic roll of dough cutting precise slices and adding them to the paper. Cooking them exactly 18 minutes 3 seconds at a temperature of 349 degrees… it's a labor of love!
Did You Know? Modern parchment paper is made by running sheets of paper pulp through a bath of sulfuric acid (a method similar to how tracing paper is made) or sometimes zinc chloride.
This process partially dissolves or gelatinizes the paper. This treatment forms a sulfurized cross-linked material with high density, stability, and heat resistance, and low surface energy—thereby imparting good non-stick or release properties.
The treated paper has an appearance similar to that of traditional parchment, and because of its stability is sometimes used for legal purposes where traditional parchment was used.