A conclusion is the part where you got tired of thinking!
It's going to be another great day as we have our health and we are certainly happy! What will unfold? Only time will tell!
Flash Flash! Alexa is telling us something…Hey girl, whazz up? "Your deliver of the Forbidden Planet DVD as occurred… You get the popcorn and I will be right over!" OK, Alexa didn't suggest the pop corn! We found out that Brian loved that movie as I did… Spaceships, the Krell, Robots, under ground bunkers…. what's not to like? So I ordered it from Amazon…two days later it is in my hands!
Did You Know? Forbidden Planet is a 1956 American science fiction film produced by Nicholas Nayfack, directed by Fred M. Wilcox that stars Walter Pidgeon, Anne Francis, and Leslie Nielsen. Shot in Eastmancolor and CinemaScope, it is considered one of the great science fiction films of the 1950s, and a precursor of contemporary science fiction cinema. The characters and isolated setting have been compared to those in William Shakespeare's The Tempest, and the plot contains certain analogues to the play.
Forbidden Planet pioneered several aspects of science fiction cinema. It was the first science fiction film to depict humans traveling in a faster-than-light starship of their own creation. It was also the first to be set entirely on another planet in interstellar space, far away from Earth. The Robby the Robot character is one of the first film robots that was more than just a mechanical "tin can" on legs; Robby displays a distinct personality and is an integral supporting character in the film.[8] Outside science fiction, the film was groundbreaking as the first of any genre to use an entirely electronic musical score, courtesy of Bebe and Louis Barron.
Forbidden Planet's effects team was nominated for the Academy Award for Best Visual Effects at the 29th Academy Awards.
Must be the new year…I am walking again! I did just over 2,000 miles last year and am setting the goals the same for this year…hey, considering I am 365 days older! So, off the CVS pharmacy with a slide by Staples just for good measure.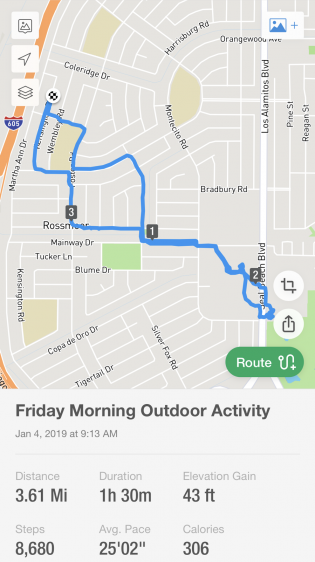 After getting home we did lunch…Sue had some Italian leftovers and I found some egg beaters than had ot be used up and some corned beef in the freezer from last year…. with A-1 sauce it was an excellent lunch!
We rested in the afternoon with me finishing off the Toppers Newletter/Invitations and taking them to the post office. After that a beauty nap…Lord only knows I needed it badly.
Then our reward, we headed to Cerritos to see "The Golden Boys". We spent the evening with Dick Fox's Golden Boys, featuring three of the most popular teen idols of the late '50s and early '60s: Frankie Avalon, Lou Christie, and Bobby Rydell. The icons perform their all-time greatest hits, such as Avalon's Venus, De De Dinah, and Bobby Sox to Stockings; Christie's Lightning Strikes, The Gypsy Cried, and Two Faces Have I; and Rydell's Volare, Wild One, and Kissin' Time.
Back home by 11:00 PM for a round of Eureka before crashing…we have another broadway performance tomorrow and have to be up and moving by 10:30 AM.