I asked my wife what she wanted for the anniversary. She told me "Nothing would make her happier than a diamond necklace" So I bought her nothing.
We spent the morning remembering things about our wedding day, the people there, and what we did. Amazingly enough, we remember everything including a lot of details!
Jon called and wanted Sue's receipt for making stuffed peppers. We went over it with them…excellent timing as they were going shopping in a few minutes.
Sevral hours later, we go a response: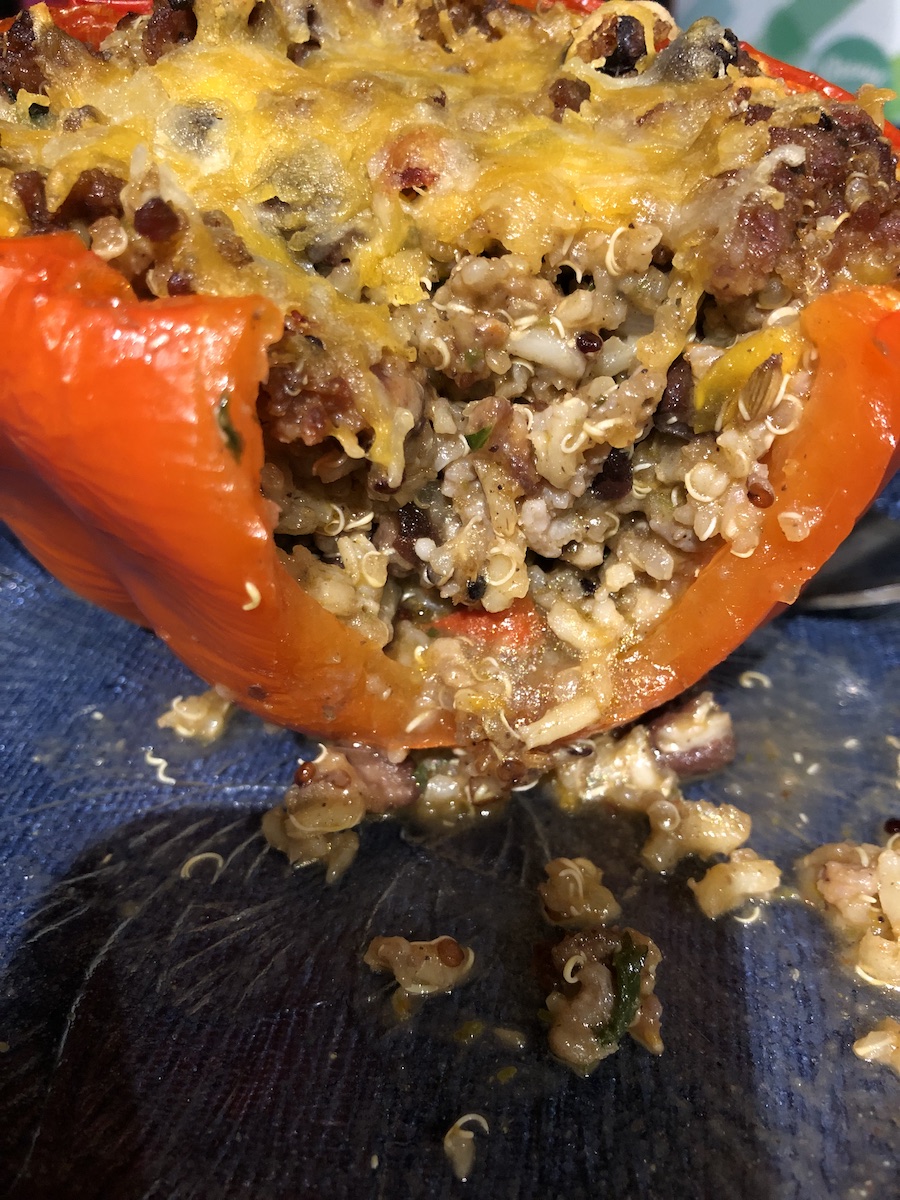 Looks like they did well!! They loved Sue's cooking when they come out to visit us…and we plan to see them late summer for a week!
We had tickets to see "Love Letters" at Cerritos. Television icons Barbara Eden (I Dream of Jeannie) and Hal Linden (Barney Miller) star in Love Letters, written by A.R. Gurney. The play, an ode to friendship, love, and the lost art of letter-writing, follows the lives of two people who composed letters to each other as children and continued throughout adulthood, sparking an intimate lifelong friendship.
It was a super production… simple and quick amazing considering both actors at 88 years of age!!!
After the performance we went to Old Ranch and had a drink before returning home to watch TV and crash! I did see this photo on Facebook. Made me smile!