On St. Patrick's Day I like to make believe I'm Irish. Just like at Christmas when I make believe I'm good.
We really admire special men and women who stand alone in making this country great and Mr. Carver was certainly one of those.  His philosophy is needed to be adopted by our citizens so we can get back on track!
On his grave was written, He could have added fortune to fame, but caring for neither, he found happiness and honor in being helpful to the world.
It's a bright if not cool December day with a forecast of rain on the offing. We had planned to go to Disneyland to celebrate Robin's birthday but we are not sure now…perhaps we will head for a restaurant and stay dry. Tomorrow will tell!
It's the first of the month so I printed out the December newsletter from Topper's and sat at the table for 45 minutes stuffing, stamping, addressing, and self-addressing 60 envelopes that had to be mailed today. We have it down to a science now as we have been doing it for almost ten years!
We decided not to eat breakfast but instead go to lunch after I get my stitches out of the face. We went to the doctor's office and the stitches came out easily. In fact so easily, we didn't even see the doctor…his assistant did the honors. I was a little disappointed as I was hoping for visible scars so I could tell a story about escaping a knife attack from three big vicious guys in a bar. Now, IF anyone sees it, I can tell about the 160 pound doctor.
Now off to the Himalayan Grill for lunch! I tried the Chicken Tikka for the first time. Chicken tikka is an Indian dish. The masala sauce was added to satisfy the desire of British people to have their meat served in gravy." Chicken tikka masala is served in restaurants around the world, including Indian restaurants in Britain and North America.
I had to capture the moment as Sue was sampling her meal the Chicken Tikka was served and so hot, the steam kept rolling off the plate filling the restaurant with the delicious aroma of Indian spices!
Christmas Memory #4 – Bells, Balls, And Alarm Clocks

George and Rose Bauer lived across the street from us on Comey Avenue in the 1950's I learned how to fix TV's with George who had a repair store and fixed them in his garage at night,

Rose worked at Matel Toys. Harold "Matt" Matson and Elliot Handler founded Mattel in 1945. The company sold picture frames, and later dollhouse furniture. They were headquartered in Hawthorne which was an easy drive in those days!

On of their early products was an alarm clock that had to large (4″ diameter) ringers on either side (See below). Well, apparently the first batch of bells were not to specification and Matel threw them out…1000's of them! Rose collected them from the trash and put them into her car and brought them home having no idea what to do with them!

Mom visit that evening and saw the treasure and immediately Mom and Rose began to put a black thread over the side of one and then glue the other half onto the first half making a beautiful silver Christmas ornament.

I remember getting roped into this scheme and making 100's of Christmas decorations that year. Mom gave all of our Aunt's and other family members a large box of these beauties. That was also the period of time when aluminum Christmas trees were in vogue.

I know Mom still had some of those decorations t=when the airplane crashed into her house in 1990…I am surprised they didn't survive the accident as they were hearty!
On the way home from lunch, we got a nice text message from Joe and Amy…they had attended a football award ceremony last night and Charlie got a special award!  We are proud of Charlie and especially his parents for raising such a well mannered and delightful young man!
We returned home, both of us stuffed to the gills with fine Indian cuisine so we laid down for a "few minutes" and managed to sleep for about three hours!
Off to the TV for some additional Christmas cheer! We found a good one entitle "Believe".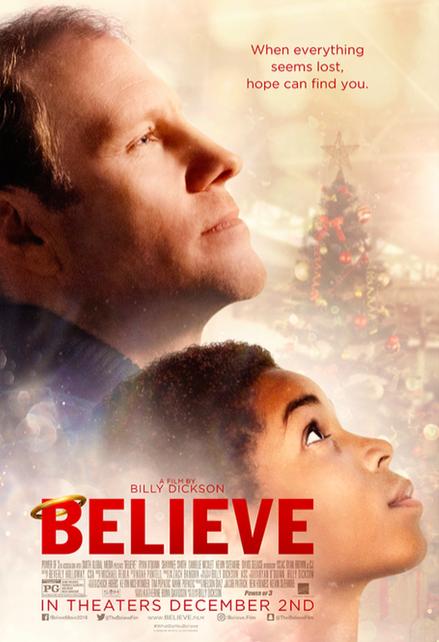 Summary: In a small town facing tough economic times, business owner Matthew Peyton (Ryan O'Quinn) struggles between his desire for financial success and the responsibility of funding the annual Christmas pageant. Desperate business decisions ruin his popularity amongst his employees. Angered, employees seek their revenge on him. When Matthew meets Clarence (Isaac Ryan Brown), a joyful boy who believes in miracles, he must make a choice: do what's best for himself or give faith a chance by opening his heart to help his community.
We then found "Holiday Engagement" which was also quite delightful!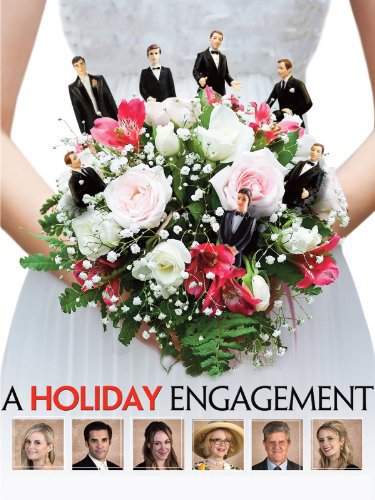 Always struggling in life and love, Hillary Burns constantly feels the pressure to marry from her demanding mother, Meredith. Finally, this holiday season, she thinks she finally has it right. Hillary assures her meddling mother that her handsome new fiancé is coming to the Burns' family home for Thanksgiving weekend to finally meet her crazy clan. But when the workaholic lawyer suddenly breaks up with her, Hillary has to scramble to find a replacement or risk facing her mother's wrath. After posting an ad online, she hires David , an out-of-work actor, to pose as her fiancé in front of her mom, her dad  and her snobbish sister Trish. Soon, her fake engagement starts to feel real when she begins falling for David. Can Hillary find a way to turn this replacement into the real deal? Or will her overbearing mother find out the truth before the holiday is through?
We finished the evening by watching a sitcom, having or tookies, and checking the rain which we expect my 4:00 AM.