The day started with a thud; Scout was unhappy.  We asked him, and he broke up with his girlfriend Cody from down the street.  It was sad!
Once we counseled him, we got back to his happy self!  We wanted to walk the garden, but Mother Nature had other ideas.  It was colder than a well-diggers bottom, so we stayed inside until after our morning coffee.  With a large cup of joe warming our insides, we braved the cold and scampered around the garden admiring our work.
First, we went to PT, and Mary's PT had been extended.  We got a full report on the progress, and all was well, with her range of motion going from 30% to 90%.  Another few weeks and she will be back to normal; lookout dancing, he we come.  We will be back to bopping, discoing, rocking, shaking a leg, hoofing it, cutting a rug, tripping the light fantastic, and other steps we have forgone since the accident!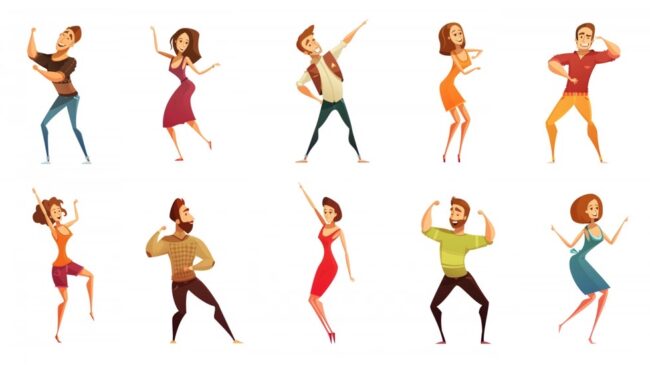 From Santa Ana, PT, we went VFR to Los Alamitos and picked up my latest blood test targeting the kidneys and hormones for blood pressure regulation.  We got the data and are consulting our doctoring friends about the meaning.
We had planned to be at the Fish Company at 11:00 am, and we made it with time to spare.  Vicky and Jim met us there, and we laughed, giggled, and dined on some delicious food for an hour and a half.  We are sooooo very happy for them!
We departed, leaving a gift for Vicky; sea boogers, often known as oysters.  We got a dozen made up of four different kinds.  The only one I remember was "Naked Cowboy."  No, seriously, they were called "Naked Cowboys."
Did You Know?  Naked Cowboy Oysters…the name itself arouses curiosity, suggesting a sultry, naughty experience waiting to happen.  The words "naked" and "oysters" make perfect sense in the mind of the aphrodisiac thrill seeker and the oyster lover.  Their namesake, the Naked Cowboy, is an iconic Times Square street performer in NYC who wears only his skivvies, boots, and a cowboy hat while playing the guitar strategically placed to make him look naked.

In 2009 when Chris Quartuccio, owner of Blue Island Oyster Company, was looking to introduce a new local oyster to Manhattan, he struggled with a name for his unique brand…until he passed the Naked Cowboy playing in the streets!  They talked and worked out an arrangement with the word; the rest is history.
When we asked Vicky if she knew the Naked Cowboy, she refused to answer!
We departed the Fish Company at about 12:30 pm and went to El Dorado Park Senior Citizens Center (Mary took me as I am too young).  The Yachtsmen were there playing for us old folks; amazing good music.  We arrived, and the tango was underway.  We met up with several couples we have known for years.
The old folks were swaying, spinning, whirling, twirling, pirouetting, and gyrating to the music;  it was a sight to behold!  We would have stayed and danced, but Scout was outside, and we had a delivery. 
Our car has a precious load of clam chowder needing delivery to David, so we opted out of dancing and headed east on the 22.  As we arrived at Dianne and David's, it began to snow.  Not hail but actual snow!  I thought about running naked through the snow, but David threatened to call the police!
See the white specks on the car?  Snow!  Mary wanted to build a snowman, but she forgot her tweezers.
Since she was getting over a slight cold, she stayed inside the car, and I delivered the cargo to David, who was in the garage watching the city from his perch high on the hill!
My head was singing with the words. " flakes, snowdrift, snowfield, snowpack; snowfall, snowstorm, blizzard; sleet, hail, soft hail; avalanche"
We went home, and within two hours, the sky was blue, and everything was still wet, but the day changed dramatically.  According to our rain gauge, this storm brought us one inch of water.
The yard was so clean, with all the leaves being washed of their accumulated dust, grime, filth, and soot!  The greens looked so greenish and viridescent, with olive green, pea green, emerald green, lime green, bottle green, Lincoln green, sea green, sage green, acid green, eau de Nil, aquamarine, and aqua standing out in the sun!
The gazebo withstood the precipitation, including three torrents, downpours, deluges, squalls, and thunderstorms of the past two weeks!
The garden was smiling, and the whirligigs were dancing with the breeze.
We wanted a dragon fruit, so we got one at Home Depot.  It is much smaller than the one below, but eventually, we will have an exotic to dine on in the garden.
We buy them when they are less than $100/pound.  The inside is very interesting.
Did You Know?  A pitaya is the fruit of several different cactus species indigenous to southern Mexico and along the Pacific coasts of Guatemala, Costa Rica, and El Salvador.  Pitaya is cultivated in East Asia, South Asia, Southeast Asia, the United States, the Caribbean, Australia, and throughout tropical and subtropical regions of the world.
Pitaya usually refers to the fruit of the genus Stenocereus, while pitahaya or dragon fruit refers to the genus Selenicereus (formerly Hylocereus), both in the family Cactaceae.  The common name in English – dragon fruit – derives from the leather-like skin and scaly spikes on the fruit exterior.  Depending on the variety, pitaya fruits may have sweet- or sour-tasting flesh that can be red, white, or yellow.
We stopped by CVS to get some meds and then went to Ralph's to pick up essentials.  OMG, we came out with bags and bags of groceries.  We got Jan some of her favorite chips and a dozen eggs.  During our visit with Jan, she gave us a cookbook called "The Sinatra Celebrity Cookbook: Barbara, Frank & Friends Hardcover – January 1, 1996".  Every copy of this fantastic cookbook goes to help the Barbara Sinatra Center for abused children in California.
We scanned the book, and Mary was licking her chops.  Tomorrow begins using the book to make the recipes.  We will report here!
Finally, we got home and went to bed, watching a couple of episodes of "New Amsterdam" before the Sandman visited.