What does a house wear? A dress.
The week moves forward, and so do I. I moved the Christmas boxes again as I needed access to the garage area where they were stored.  It was kind of emotional as Sue, and I collected all that stuff over a thirty-year period. However, moving forward, I will never decorate the house like it used to be.  I plan to have the girls go through the stuff, and the rest I will donate to the Salvation Army for the less fortunate.
I was in the middle of moving the stuff when my back pocket sounded off, and no, I was NOT passing gas!  It was the trusty iPhone telling me my dentist's appointment was in 15 minutes!
Say what!  I thought it was at 1:00 PM.  I dropped everything and headed to The Silver Fox as fast as my stubby little legs would carry me.   I called Dr. Annie and 'splained the situation.  She was running behind a little, so my timing was perfect.  The only bad thing is I showed up looking like a derelict; sweatshirt, torn jeans, grubby shoes, and my hairdo looked like dog doo!  Dr. Annie laughed and proceeded to stab me with a #10 needle!  OUCH!
After almost two hours in the chair, I was helped out and got myself vertical again.  Back home and back to the Christmas storage activities.
Mary called about 3:45 PM and said she had three more patients to go, which translates to about ninety minutes.  I continued working until 4:30 PM and then went into the garden and picked watermelon, green beans, and tomatoes.  I have no idea what's for dinner (if she asks me to join her), but that is a good start!
Today was her long day, so I think we save the veggies until tomorrow and go for a burger!
I will get cleaned up and probably go over for dinner around 5:30 PM.  We enjoy our time together a lot!
When Mary called, I headed east to her home and got the fireplace started, water Scout, lit the candles, and set a pot of water boiling as we are doing artichokes tonight.
When Mary got home, the house was warm, Scout and I were planted on the couch, the wine was poured, and there was music playing.  I shared my dentist's experience with her which was good for a laugh.  Then I shared the problem with communication while wearing a mask!
What?  I thought it was cute!  Anyway, we shared our days' activities together and then proceeded to make dinner.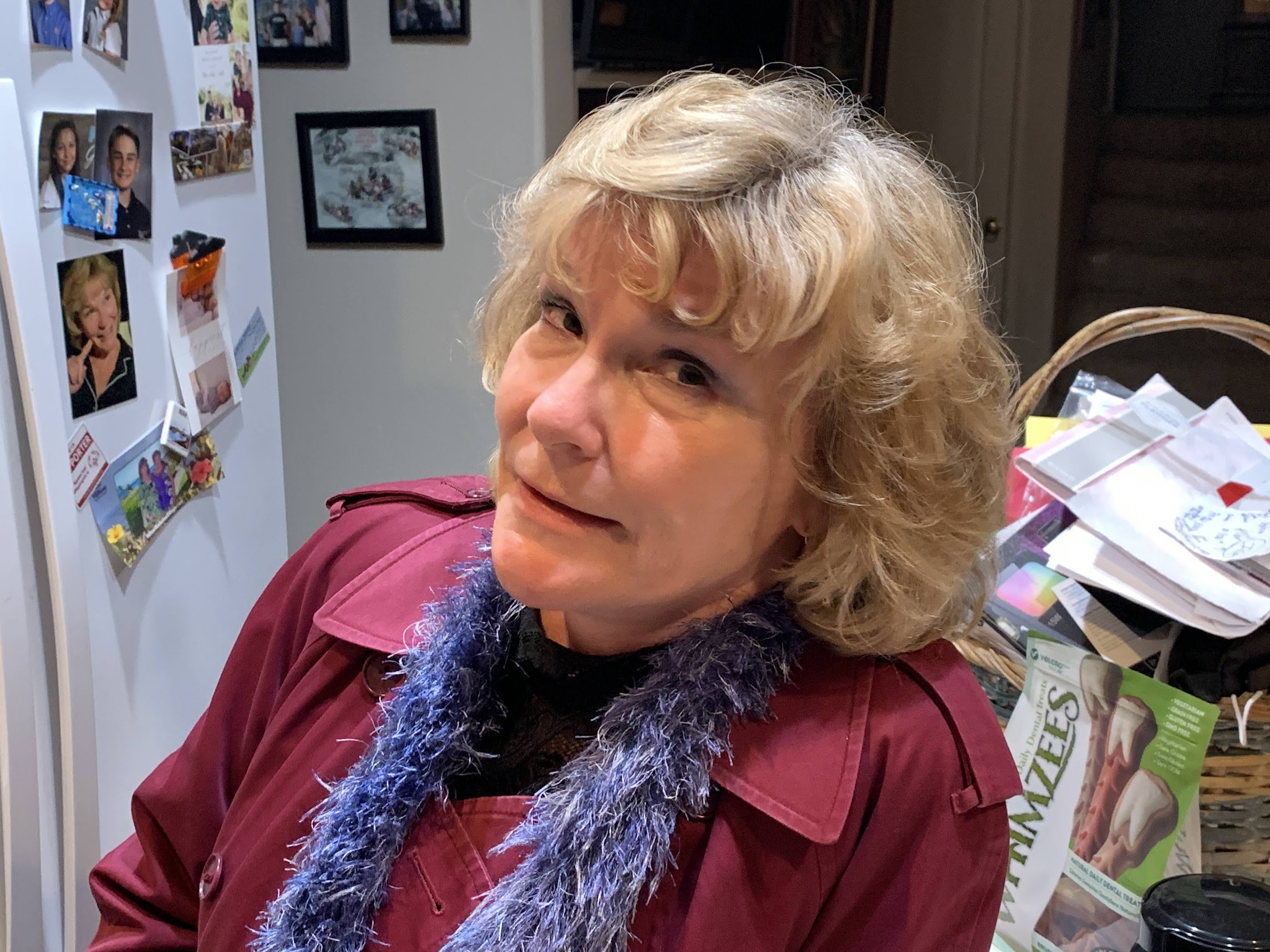 We made a simple mac n' cheese dinner with a fruit salad.  We tried to watch the election results, but it was slow at best.
We turned on "The Ranch" and belly laughed for two hours before curfew, and I headed home.