I was thinking about old age and decided that old age is when you still have something on the ball, but you are just too tired to bounce it.
Early to rise makes Paul a grouchy boy! But today, we were up and at 'em as we had to be at the OC Fair at 10:15 AM, Yellow Gate, and first ones in line! We got in at exactly 11:00 AM and via text, we were coordinated with Bob and Robin. As we skipped breakfast, we headed for Ten Pound Buns at the Wine Pavillion!
We dined and had a couple of glasses of the vino before beginning our quick tour of the grounds. We tried several chardonnay varietals and all were actually quite good!
Robin and Bob met up with us and we walked around having a great time!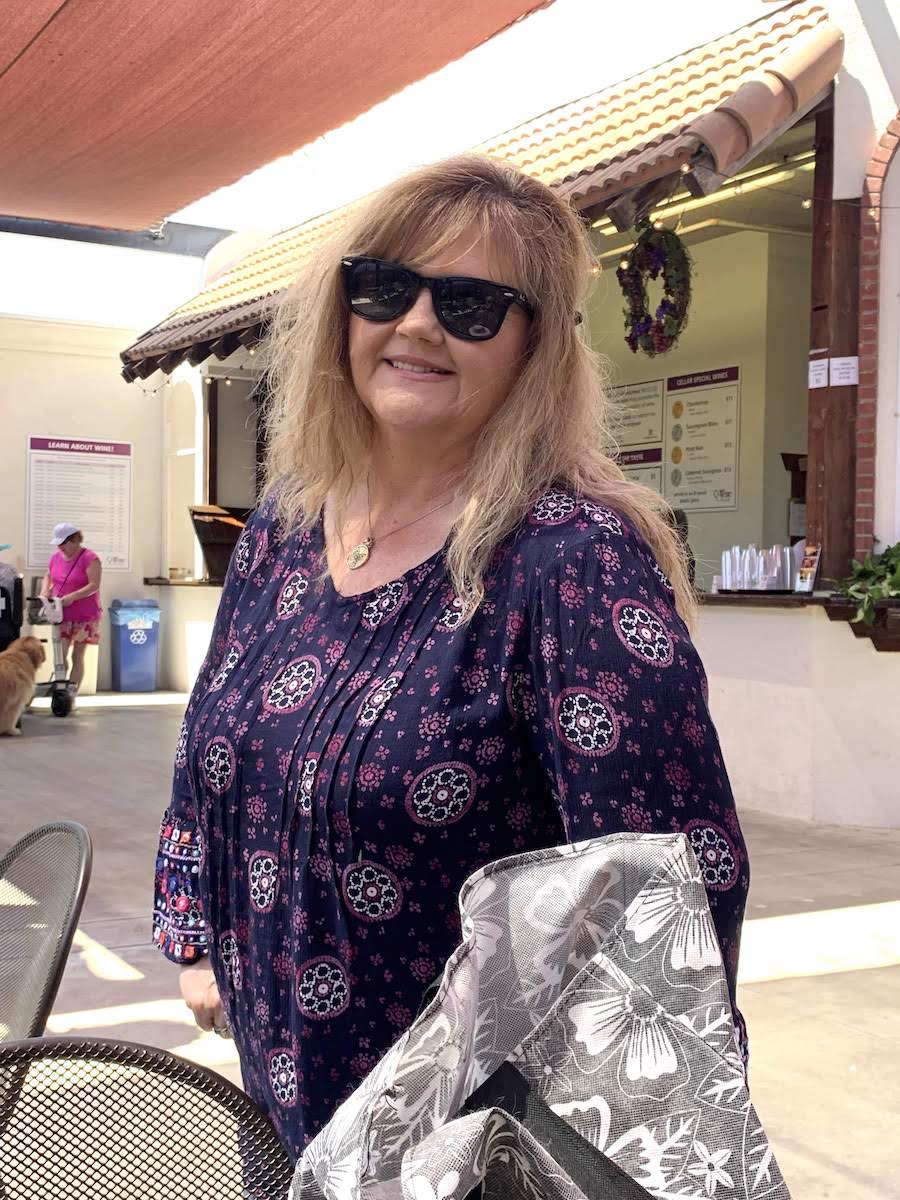 We wondered over to Centennial Farms to visit the piggies and there were little guys about two weeks old just sleeping the day away. Cute…too cute!
On our way out we stopped at the High seas Trading Company for a look at the shirts. I got four new Halloween shirts and two Christmas shirts!
We headed home to freshen up as we have our monthly dinner dance at Old Ranch. Tonight we had thirty friends and family join us for the evening. Everyone had a great time and we dance and dinned from 5:00 PM until 9:00 PM…perfect for a Sunday evening!
We headed home to watch TV and enjoy our evening tokies.