Truth: Middle age is the time when a man is always thinking in a week or two he will feel as good as ever!
It is bright out, the birds are flying backwards to see where they have been, and the spiders seem to have slowed to a crawl…pun intended.  Diane arrives today which gives my chance to wonder!
Random Thoughts: Friends show their love in times of trouble, not in happiness. This past weeks makes us count our blessings to have such caring family and friends. The letters, cards, phone calls, text messages and offering of help and assistance is truly amazing. Our kids have been wonderful staring with Robin, Michele, Joe, and Colleen plus Pete/Lisa, Mitch, wow! The older grandkids also quite amazing with Zack/Becca, Jonathan/Sarah, Jackie sending their thoughts all during the week!
Our friends just bring tears to our eyes with their kindness and caring. Irene K. at the hospital all the time, Vicky K. brought her candle and and lit it with a prayer, Mike A. with texts of encouragement, notes from the dancers, calls from the "non-electronic" folks…Wow!
Diane flew in this morning and she is up to it again!  Yes, she decided to come in Friday so I would not know what day it was!  For the life of me, today was Saturday!
We visited and decided it was time for some Greek food so we went to George's Greek Cafe in Long Beach…we drove over (not boat this time) and got a super seat outside under their new awning!   We had a great meal!
After lunch we headed home and Diane watched Sue as I did a couple of errands.  Our shower in the guest bathroom is slightly slippery so the safety tape (rough on one side) was applied, we are good now!  I also did a "wine run" getting a case of wine from Total Wine & More in Cerritos.
We stayed around the house and watched Gilmore Girls for a while until about 7:00 PM when we decided to go out and eat..silly idea.  We went to CPK, people standing outside waiting!  We went to Mama's, people standing outside waiting! We passed by the local steakhouse, people standing outside waiting!
Diane offered to cook up something but our pantry was bare…I better check my grocery list.  Diane, like her sister, is an outstanding cook who can make wonderful creations out of nothing…tonight, she almost got her chance!
We went home but Diane had a great idea, order on-line from CPK Wow, that was really easy! Pictures of the food and they give you a pickup time!  It said 8:01 PM and they were right on…the food was piping hot!
I had the Mexican Street Corn while the ladies did the flat bread.  Sue had soup in addition!
Tummy i full, we watched some more Gilmore Girls staying up until 11:30 PM.  Of course, things are getting back to normal so we had our tookies ta 10:30 PM.
I checked my email and wow, the Legacy Box on-line delivery was made.  I went through the pictures and they were NOT in the greatest of focus, neither were the originals.  The pictures were taken with an Argus C3.
Did You Know? The Argus C3 was a low-priced rangefinder camera mass-produced from 1939 to 1966 by Argus in Ann Arbor, Michigan, United States. The camera sold about 2 million units, making it one of the most popular cameras in history. Due to its shape, size, and weight, it is commonly referred to as "The Brick" by photographers.
The C3 proved hugely successful, selling approximately 2 million units during its 27-year production run. Although the boxy design was neither stylish nor ergonomic, customers were reportedly drawn to the camera's "scientific" appearance with its many gears, knobs, and dials. The C3 also developed a reputation for rugged durability and sharp, high-quality images.
Photographers affectionately nicknamed it "the brick". The C3's enduring popularity allowed it to outlast nearly all of its American competitors, including the Kodak 35 Rangefinder, but it was not able to compete with the flood of inexpensive Japanese single lens reflex cameras entering the market in the 1960s and was finally discontinued in 1966.
So, "show me a couple of the works of art" you say.  I would say, after 60 years of sitting in a box, they are works of memories! Here goes just three!
Mom and I at Halloween time!  I really never realized how pretty she was but I remember everything she wore, she made!  This picture was taken on Comey Avenue in Los Angeles in the driveway of our little 1,200 square foot home!  I was a bum… still am! So much love is such a tiny house…My garage today is 500 square feet!

I was the first one in our family (either side) to graduate from college.  None of my aunts, uncles, cousins went to school… I guess I broke the mold.  The day I graduated from USC, Mom and Dad made it to the campus and watched the ceremony.  1966 was a good year!  It was a proud moment for all of us! I was already an "engineer" at North American Aviation working on the Apollo Program as a test engineer in Apollo Test & Operations!
My father was a handyman and could do ANYTHING.  One afternoon, he said "I want a real BBQ" so off to the hardware store/lumber yard we went and for several weeks we worked in the evenings and weekends. We hand mixed the concrete, I learned how to lay bricks, he had a plan…in his head…and it worked out fine!  And voila, the BBQ.  For years, this puppy was used all the time and we had neighborhood parties galore!  It stands today… Dad built it like a bomb shelter!

See the door on the left hand side?  That was the "wash room" which was behind the garage.  It had a ringer-washer and a large concrete wash basin inside.  When Mom got her washer-dryer, Dad located it in the house (what a concept) and the old ringer-washer was tossed…the room was open!

I remember Mom doing the wash and I would sometimes get to help her…
Never wear anything loose when you were going to use the ringer…accidents happen!
Then we carried the wash out into the back yard and hang the clothes in the direct sun to dry.  After 4-5 hours, they would be dry, smell fresh, and we would cart them into the house to fold everything and put them away!
Today? The washer is next to the dryer located in the master bathroom and adjacent to the walk-in closet…life is good!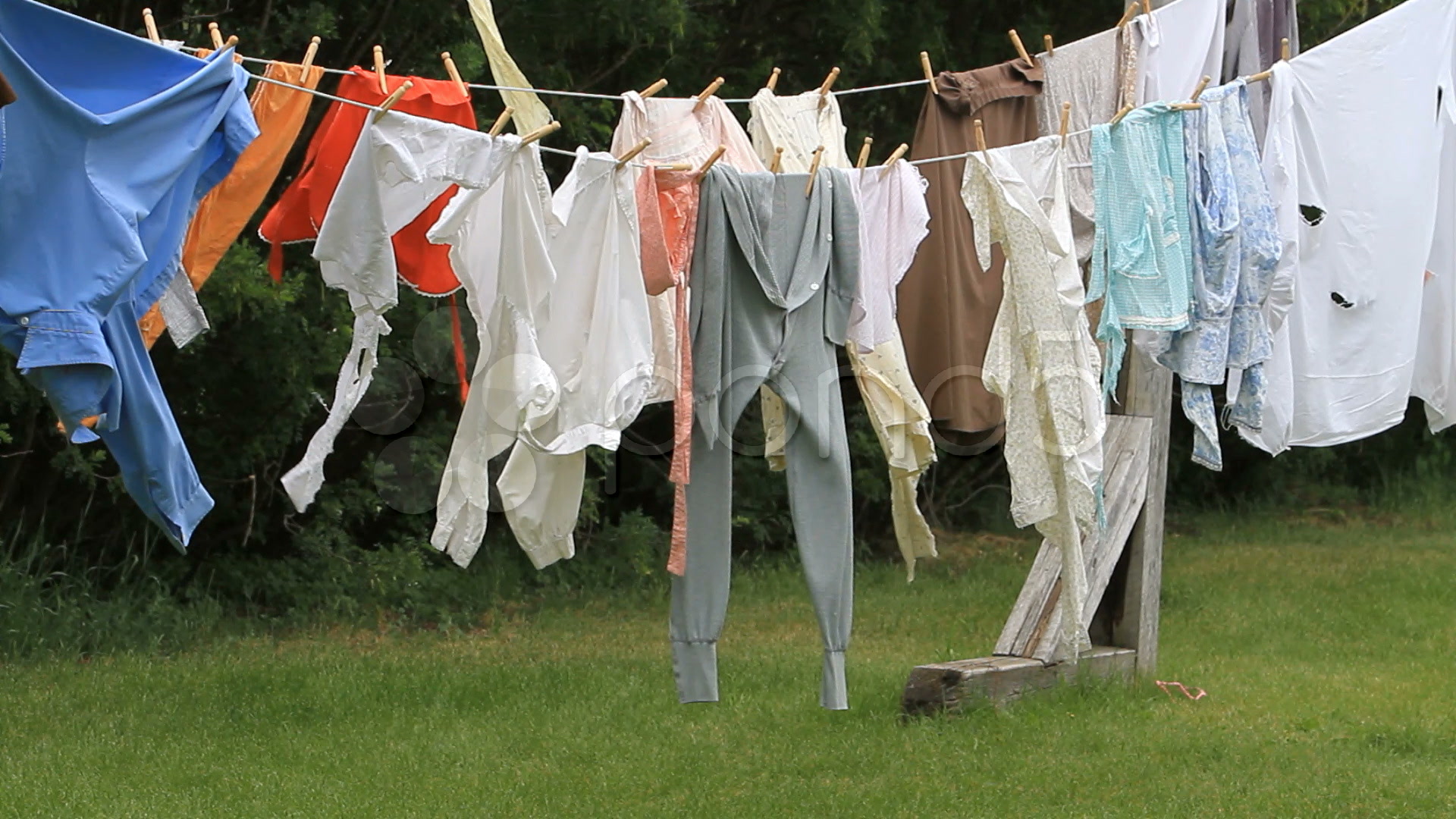 In junior high school, I moved into the wash room and made it my "apartment"…OK, it had a sink and it was a bedroom.  I put up my traffic signes that I had collected, added my ham radio equipment.  That way I could stay up well into the night and work "DX"…talking to stations around the world and not wake up Mom and Dad!  Loved the privacy and I even built an intercom so I could talk to Mom and Dad when they needed me to come in to watch TV or have a meal!
The red (screen) room behind the wash room was a dining room where we ate after BBQ'ing everything…why? No bugs!  Dad built is from scratch and it was connected to my room via a door.
In elementary school I had a LARGE American Flyer train layout in that room.  It was 20'x25′ and the layout consumed most of the space!
I saw the house recently and the patio is still there but it has a cover on it so they can BBQ all year long!
Behind this patio was another yard about 30 feet deep which was mine, all mine!  That's were I fought off pirates, built forts, dug tunnels, fly the chicken coop to outer-space (it's a long story) and Mom hung the clothes before she got a dryer!
Behind that yard was "the alley"…my happy hunting grounds!  If my memory serves me correctly there was a heating/air conditioning  store, a cabinet manufacturer, a plumbing store, a furniture warehouse, a bic-pen manufacturing facility, empty-vacant lot, cold storage/freezer store, Flying-A gas station, and a print shop!  Great places to visit after they closed…all the wood a boy could ask for, large card-board boxes (from the delivered heaters), dry-ice stacked up for the taking, old tires, oil cans, and plenty of paper from the print shop!
Did You Know? Marcel Bich also introduced a ballpoint pen to the American marketplace in the 1950s, licensed from Bíró and based on the Argentine designs. Bich shortened his name to Bic in 1953, becoming the ballpoint brand now recognised globally. Bic pens struggled until the company launched its "Writes The First Time, Every Time!" advertising campaign in the 1960s.