What's right is what's left if you do everything else wrong.
Up and at em'! I had an early appointment with my dermatologist … we both like early mornings! I kept the doctor bust taking three biopsies! The results will arrive on Friday for Saturday and the doc is great for calling.
Robin and Bob sent some pictures from their Alaskan adventure…looks like they are having a ball! They deserve it! Good kids!
Upon arriving home form the dermatologist, we got cleaned up so we could leave when the cleaning crew arrived. We decided to go to the Himalayan Grill. We drove to the normal location and it was not open…in fact they moved into the old Don The Beachcomber building a block to the west! They are still in Sunset Beach.
Did You Know? Sunset Beach is a Huntington Beach beachfront community in Orange County, California. It was established on September 8, 1904 and developed as a result of the 1920 discovery of oil in the Huntington Beach Oil Field. The census-designated place of Sunset Beach and its population of 971 as of the 2010 census was annexed by Huntington Beach in 2011. The elevation is 5.3 feet above sea level and the community is stretched out along Pacific Coast Highway bracketed by the ocean and Huntington Harbour.
Sue used to go to dinner here with her folks when she was in the third grade. It's decorated to be Hawaiian but it will change IF the Himalayan Grill stays there after the six month lease.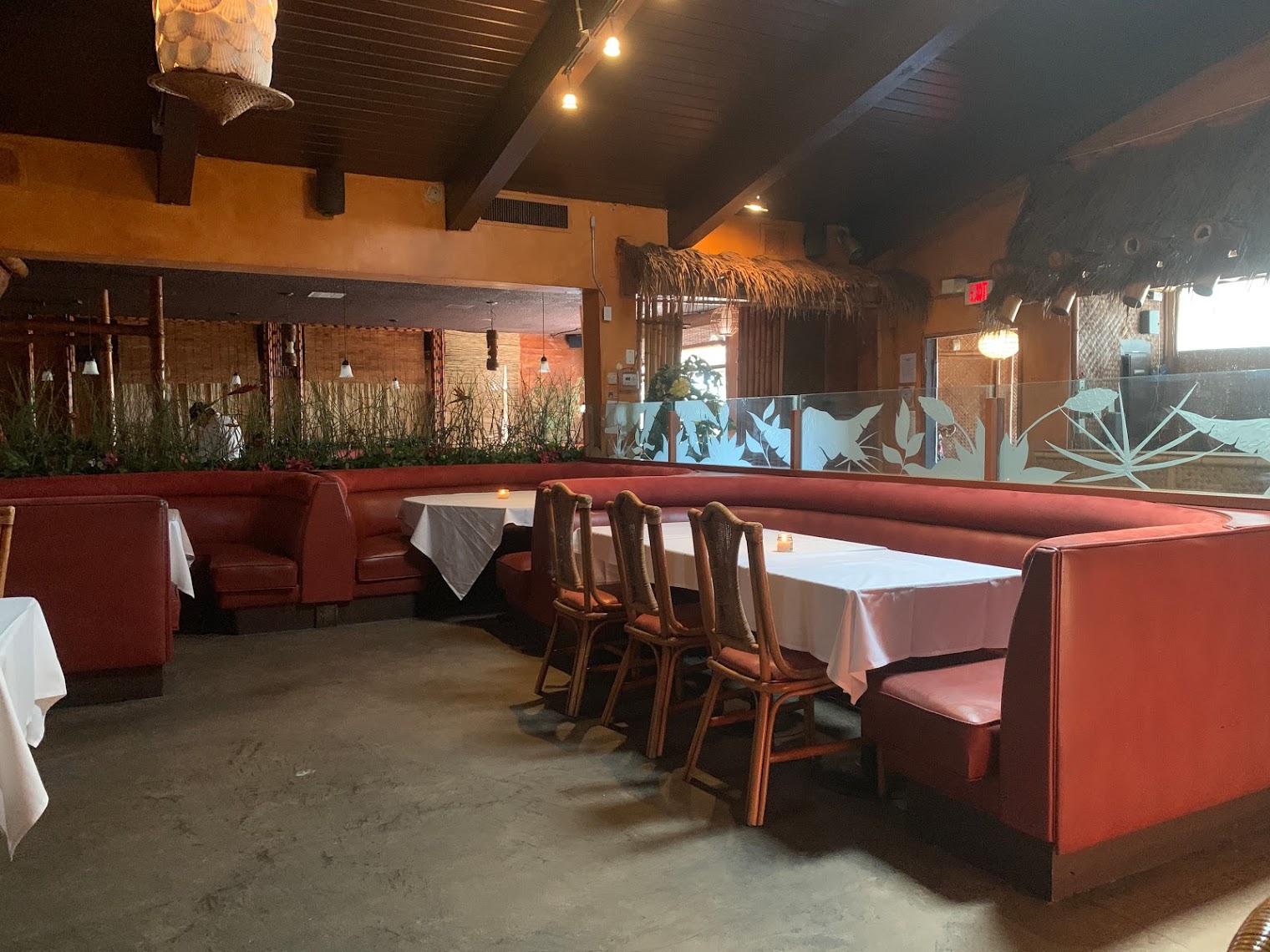 The old Himalayan Grill was 1,100 square feet and the new place is 4,000 square feet plus!
Behind the front room (left photo) is the surprise, a room big enough to hold 200 people (right photo)
After lunch we headed to the Cold Stone for some ice cream before going home where we crashed for the evening. We watched some TV and talked to Colleen on the bat phone!
Lisa and Pete have returned and we got a "dump" form the trip!
TV and tookies and we crashed…it's been a good day!