Which hot drinks space people like? Gravi-tea!
Gravi-tea? That's poor even by my lower standards but alas, it must do. We are between planets right now. Tomorrow we go back to Disneyland as the Star Wars experts. This time it is with the Duda's. Amy & Joe, thanks you so much for a great day!
It was time to walk so I headed out but alas, after 45 minutes I had to return home. The ol' legs just weren't up to it…walking five miles yesterday and pushing the wheelchair did me in. Being smart, I rested!
The June Gloom is not gone…it is lurking off the coast as evidence by this picture:
Even though it was a short walk, I enjoyed the beautiful flowers:
Since I got home a little early, we decided to go tot Gourmet Pies for breakfast..an excellent choice although the we carne asada burrito was way too much food! Sue was smart and brought hers home in a box!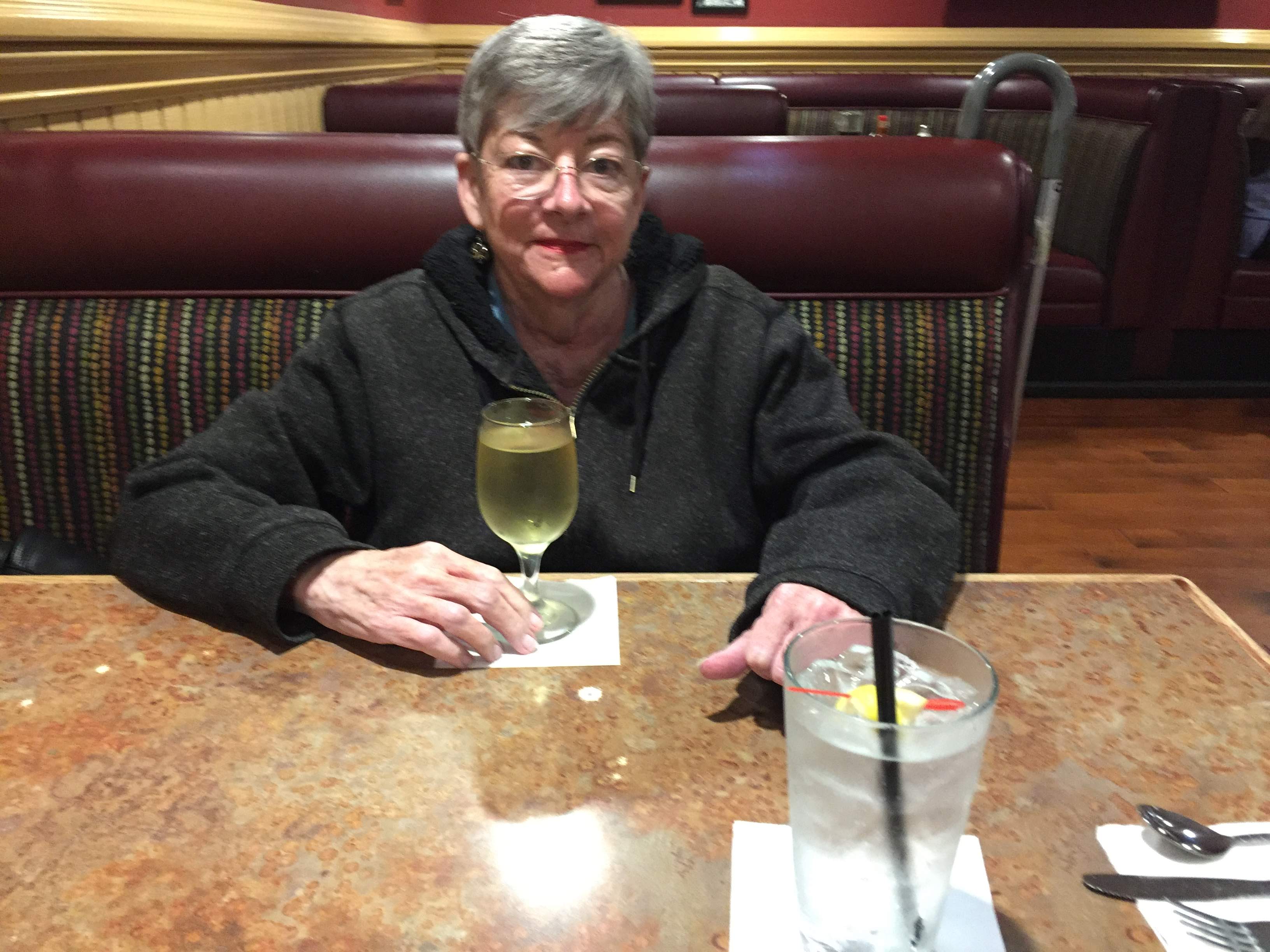 We, of course, went to Cold Stone Creamery after breakfast/lunch and that was fine…I managed to order the smallest cup! The waitress, who also knows us quite well, asked if I was feeling OK?
We returned home and met up with the cleaning staff. I took the boss out to the back yard with a bag and she picked a mess of berries and string beans and got excited about the tomatillos. We told Domilita to take all she wanted as long as she brought us back one of her creations.
Domi (Domilita) grew up in Mexico and went to work at age twelve on a farm as there was no more schooling in her part of the country nor in her town. She is so happy being here seeing her kids get the education she did not. She is a very bright lady and we like her a lot!
I took a 90 minute nap to prepare for tomorrow and upon waking up we jumped in the Silver Ghost as went to Villa Park where we are on the Board Of Directors of the Starlighters Dance Club. As we pulled out of the driveway Sue noticed the moon and when I stopped the car to turn off the water, I noticed an airplane passing right over the moon! The picture is admittedly fuzzy as I shot from the iPhone zoomed out but you get the idea.
Arriving at the Bailey house in Villa Park we began the bi-monthly board meeting…kinda like old friends meeting as we all have been on the board for years and years! Everyone wants to join a club…no one (except us) wants to do the work required. Just the way life is!
After two and a half hours, we were done…need sanity check…home Silver Ghost, Away! We watched some TYV and crashed as tomorrow we are going into space again with Robin, Bob and Nick!