Thank goodness for Halloween, all of a sudden, cobwebs in my house are decorations!
Happy Birthday Diane! We tried to call Diane (Sue's Sister) but she must have been out celebrating!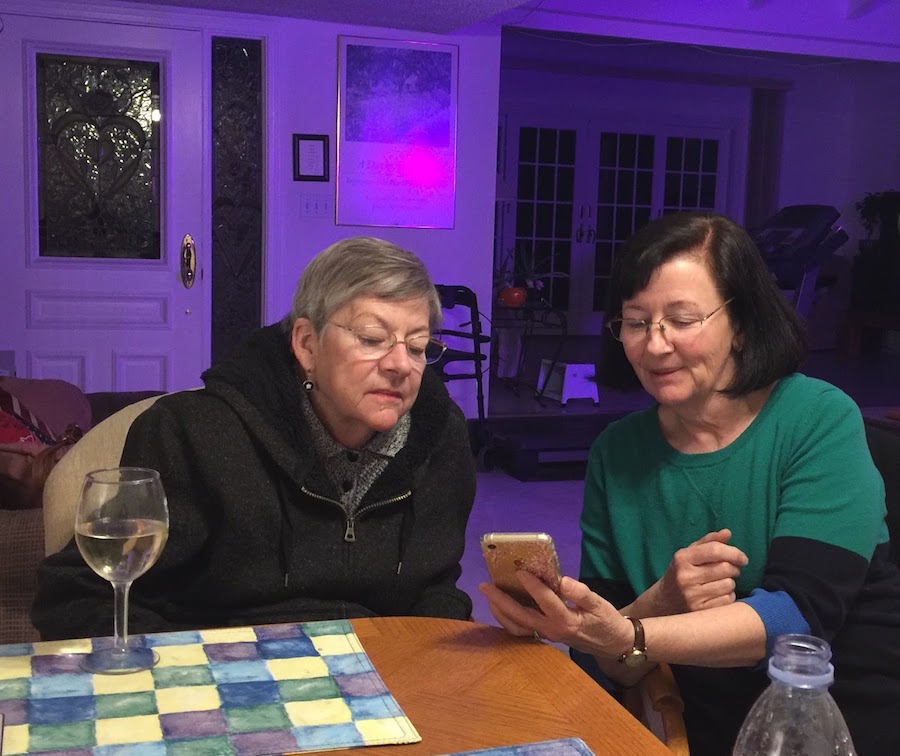 It's 9:00 AM and we have a visitor…yes, more IV!  After all this fluid, there can't be a germ left!  We go for the kidney procedure tomorrow so this will ensure all the germs are gone…bye bye…kaput!

Did You Know? Intravenous therapy (IV) is a therapy that delivers liquid substances directly into a vein (intra- + ven- + -ous). The intravenous route of administration can be used for injections (with a syringe at higher pressures) or infusions (typically using only the pressure supplied by gravity). Intravenous infusions are commonly referred to as drips. The intravenous route is the fastest way to deliver medications and fluid replacement throughout the body, because the circulation carries them.
I did some errands going to the hardware and wine store but when I came back, Sue was crashed taking a nap so I went back out and stopped at the market Thanks to Lisa, I am now using Alexa for my shopping list…I love it…I never leave my list at home and it is so very easy to use!
We stayed at home and watched TV and did the final cleanup of the house after the carving activities of yesterday.
We binged on Gilmore Girls until 11:00 PM and headed for bed…the IV comes early!