No, Really! I think they picked me for my motivational skills. Everyone always says they have to work twice as hard when I'm around!
It's bright and early and Paul says "no walking", he is still celebrating 600 miles!  Actually, the hardware and liquor stores trumped walking today plus it was hot and sticky already so the choice was obvious! There are chores to be done so off to the hardware and liquor stores bright and early.
First stop, Lowe's were new saw 10″ chop saw blades and a new digital caliper were in order.  Paul always wanted one of these digital caliper devices and finally there is a real need…what was the O.D. of the 1 1/4″ PVC  (1.665 inches in case you ever wondered) and what type of steel pipe would fit inside it tightly so as not to sag?  Paul can go shopping and measure the steel pipe O.D. with great accuracy!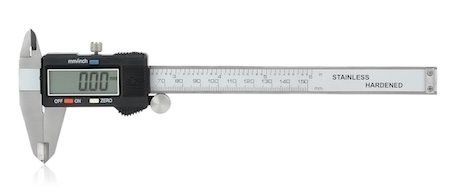 After Lowe's, off to Total Wine where they know us well.  Everybody says hello as I carry out a case of "wine" and a case of "beer'.  Sue drinks the St. Regis while Paul downs the O'Douls!
Did You Know? St. Regis is a Canadian brand owned and distributed by I-D Foods Corporation in supermarkets across Canada. One of the country's best selling de-alcoholized wines, St. Regis is made by our master wine makers from French and Spanish vineyards. Grapes are handpicked and harvested at the peak of maturity before the alcohol is then gently removed to maintain all the body and taste consumers have come to expect of St. Regis products.
After the wine, Paul had to go to Home Depot as Lowe's did not have the steel garden posts he was looking for.  The steel posts were very heavy and he bought ten of the 60″ and ten of the 72″…now the berries and grapes can finally be tired onto steel wires and trained!
So I finished at the hardware store and drove four businesses down to Total Wine but alas, Paul forgot they opened at 9:00 AM so back to the hardware store to wonder around.  Paul spotted the perfect storage shed for the paper goods. We do not buy papergoods form the market, we do it on-line via Amazon so we have the world supply of Kleenex, toilet paper, and paper towels but alas they ended up on the garage (taking precious potential shop-space) so a shed is needed. $300 can I can hold a years supply of goodies just outside the bedroom….all I need is Zack's truck!
The temperature was on the mid 90's so working outside was not a lot of fun…NCIS here we come.  We watched until about 4:30 at which time we cleaned up and headed to Melanie's (Malarkey's) to meet Irene and await the arrival of Hannah and Lisa.  We had a great dinner and watched the sun set into the ocean before coming home.
We had a super dinner but we did not opt out for dessert as Paul promised a "Banana Boat" to the girls!  After getting home, Paul went to work rounding up bananas, chocolate chips, nuts, marshmallows and the tools of the trade.  After 10 minutes we had banana boats…the girls being of the current generation looked them up on the internet and found many alternatives including using M&M's, peanut butter, etc.
So, now, for the real dessert, Paul baked up a batch of chocolate chip tookies. They put the girls over the edge, into a sugar induced semi-coma and off to bed.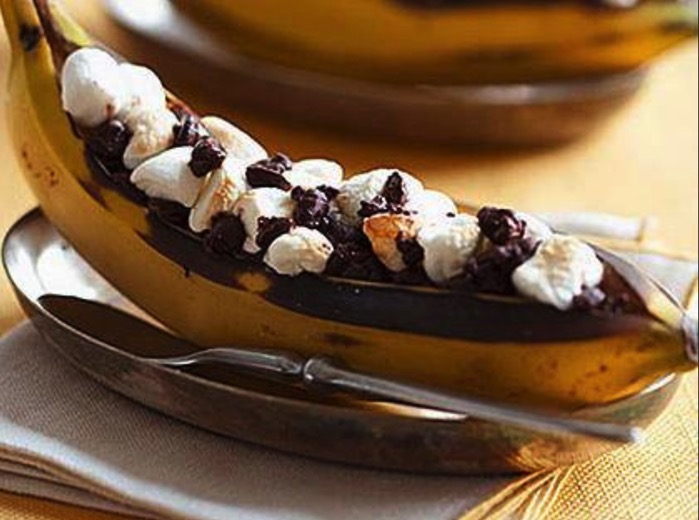 We watched two episodes of NCIS before crashing! Tomorrow is going to be a long day starting with Paul getting the stitches removed…yeah!