Fact: Older Americans say having more time to spend with family is by far the best part about growing old.  Among those ages 65 and older, the two most common answers to an open-ended question on the benefits of aging were spending more time with family (28%) and spending time with grandchildren (25%).  The next most popular answer was financial security, cited by just 14% of respondents.
We stayed home today and puttered around the house.  Zachary, our grandson, came over for lunch now that he works only ten minutes away.  We told him to call and give us a few minutes' notice, and we could whip up something.
Today we did burgers with a 15-bean soup thickened into a chili.  We did corn on the cob plus a salad from the garden and topped it off with homemade cornbread and coleslaw.
While ack was here, our window washer came by, and he spent about three hours doing all the windows; everyone looked brand new.
We watched three western movies and sat by the fire pit before crashing.
The Homesman is a 2014 Western historical drama film set in the 1850s Midwest and directed by Tommy Lee Jones. The screenplay by Jones, Kieran Fitzgerald, and Wesley Oliver is based on the 1988 novel of the same name by Glendon Swarthout. The film stars Jones and Hilary Swank and also features Meryl Streep, Grace Gummer, Miranda Otto, Hailee Steinfeld, John Lithgow, Jesse Plemons, and James Spader.
The film was selected to compete for the Palme d'Or in the main competition section at the 2014 Cannes Film Festival and received a North American limited release on November 14, 2014, by Roadside Attractions. The Homesman has received mostly positive reviews from critics. Rotten Tomatoes gave the film a rating average of 7.1/10.
The title refers to the task of taking immigrants back home, which was typically a man's job.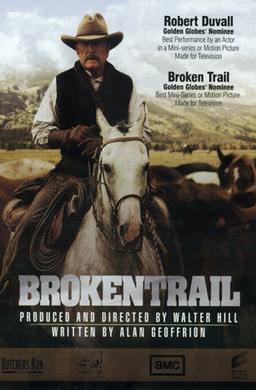 Broken Trail is a 2006 Western television miniseries directed by Walter Hill and starring Robert Duvall and Thomas Haden Church.[1] Written by Alan Geoffrion, who also wrote the novel,[2] the story is about an aging cowboy and his nephew who transport 500 horses from Oregon to Wyoming to sell them to the British Army. Along the way, their simple horse drive is complicated when they rescue five Chinese girls from a slave trader, saving them from a life of prostitution and indentured servitude. Compelled to do the right thing, they take the girls with them as they continue their perilous trek across the frontier, followed by a vicious gang of killers sent by the whorehouse madam who originally paid for the girls.
Broken Trail weaves together two historical events: the British buying horses in the American West in the late 19th century and Chinese women being transported from the West Coast to the interior to serve as prostitutes. The movie was filmed on location in Calgary, Alberta.
Bone Tomahawk is a 2015 horror Western cannibal film written and directed by S. Craig Zahler. It stars Kurt Russell, Patrick Wilson, Matthew Fox, Richard Jenkins, Lili Simmons, Evan Jonigkeit, David Arquette, and Sid Haig and was produced by Jack Heller and Dallas Sonnier. It had its world premiere at the Fantastic Fest on October 1, 2015  and was given a limited release on October 23, 2015, by RLJ Entertainment. The film is about a small-town sheriff (Russell) who leads a posse into a desolate region to rescue three people who were abducted by a cannibalistic Native American clan. The film earned critical acclaim, with praise for Zahler's screenplay and direction and the performances of the ensemble cast.