Fact: Lobsters have different uses for each of their claws. A lobster's two claws look very different, too. The larger of the two is the crusher claw, and this is the dominant claw.  As its name suggests, this claw is primarily used for tasks such as crushing their prey's hard shells or exoskeletons. The other claw is much smaller and has more serrated "teeth," and is used to rip the flesh of their prey to shreds to make it easier to eat.
Scout, The Wonder Dog, was up bright and early telling me about a visit to the public drinking fountain just around the corner!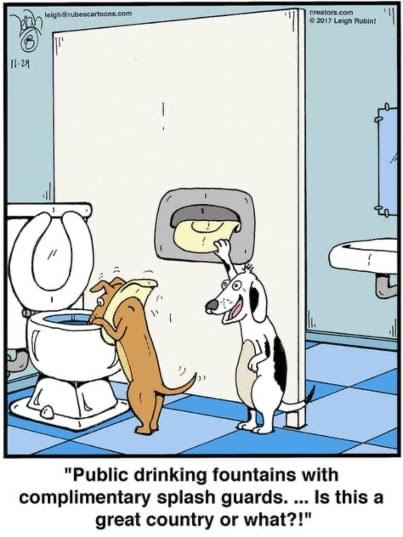 We headed to Los Alamitos bright and early to see Dr. Vanatta, my heart doctor.  I have been having an issue with shortness of breath and wanted to check it with him.   He was not too excited about the problem and using ultrasound; he said the heart muscle sounded great.  He was happy since my cholesterol was at 54!   In a week, I am returning to his office to do a full blood panel and a nuclear stress test.
We had some time, so we called Vicky and had her join us at the Fish Company!  We enjoyed a super lunch and talked for a good hour!
We enjoyed some excellent seafood, including a collection of oysters!
We bought some clam chowder and took it to David on our way home.
We took a short nap and then made a lite dinner.  We took a quick dip in the Swim Spa, and we were down for the count!