"Remember that people are only guests in your story – the same way you are only a guest in theirs – so make the chapters worth reading." ? Lauren Klarfeld
It was four years ago when we made our last journey to San Diego to see the San Diego Fair.  We went every year for nearly thirty years but the last few years was rough so we stayed home.  So why is she smiling (besides the fact she was always happy)? Well, she got me on that new-fangled gondola that flys over the fairgrounds, roughly 4,500 feet in the air moving at 65 MPH while swinging wildly back and forth.   She is watching me squirm and try to act like I am NOT terrified.
She was so wonderful to be with and we spent the entire day exploring every inch of the fairgrounds including the petting zoo's (which she loved) and watching some cooking demonstrations and of course, dining on the "scrumptious" fair food!
July began our summer activities and I know I will be feeling the blues missing out on our trip to Catalina (for her birthday), the water taxi around Long Beach the fairs, the Sawdust Festival, etc. etc.  I miss you my sweetheart!
Ham, bacon, and eggs for breakfast was a perfect meal.  Then I spent about an hour doing some rearrangement of the master bathroom and closet.  I decided to give to the Salvation Army five large boxes of towels, heated blankets, dish towels, etc. Most of them are brand new but I just don't need them anymore.
Then, take a guess what I did!  You are right, the Silver Landy and I went north to Loews where I bought a new dishwasher!  This one even has an app with it so it will monitor and report to me the status of the wash cycle.  It was a little more than I wanted to pay but it will last for the rest of my life plus it is new and handles the electronic air filter with no problems!
Everything is electronic these days!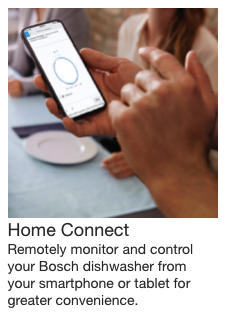 I placed about 30 two-inch diameter PVC pipes on the parkway hoping someone will come by and get them for their project.  I used them to cover our blueberries but I have decided to put in a small patio and a BBQ adjacent to the pool where the blueberries used to be so, no need for netting.  I will go to the market instead of putting the PVC together and keeping the birds away!
I talked to Colleen this morning and she mailed me a picture that made me very happy and sad at the same time.  Sue's collection of the Muffy Vanderbear family complete with clothes was fairly extensive.  Since her introduction in 1984, Muffy Vanderbear has been the best dressed and best-loved bear in the USA. Created by Barbara Isenberg and produced for nearly 30 years by the North American Bear Company, Muffy still delights collectors of all ages.
I sent part of Sue's collection to Colleen for her daughters and granddaughters.  The remainder will be sent in a couple of months, before Christmas.
Every holiday, I would help Sue change the clothes into whatever season/holiday it happened to be. It brought tears to be eyes to see Sue's little guys dressed in their July 4th garb.  Thank you, Colleen, for making my day!
I got proof from the garden gang that they raided the garden.  That also makes me happy.  I love my garden but even one tomato plant makes more than I can use so I give to family and friends.
Dang, another collection of food from Robin's place.  There is nothing like fresh produce right form the garden!!
At 5:00 PM I wandered over to Old Ranch and met up with some friends.  I found out that Dave and Kim are now engaged.  Dave lost his wife about four years ago and he and Kim are a perfect match for one another!  I am very happy for the both of them.
Bob worked for several hours completing two walls.  Because of the weight of the tiles, he wanted to wait a day before finishing the remaining wall to make sure it was completely dry and the tiles were set.  All the materials are at the ready for the final phase of the rebuild.
The tiles are set and grout spaces are in place.  Tomorrow, the walls get finished and the flooring begins.  It is getting exciting.  We ought to finish up on the 9th which is perfect as the shower glass doors will be ready within a day or so of the 9th!
Speaking of flooring, it will be just like below.  The floor will be different as the grout will be added and everything sealed up.
While Bob was doing that, I was getting the pool equipment area ready for the new wall enclosure.  That included water blasting the neighbor's garage wall to remove all the loose stucco since we plan to re-stucco the wall to match the new fence. Depending upon the measurements, I may even add a storage area against his wall as it is right on the property line and a couple of bricks here, and a couple of brings there would give me some room for outdoor storage.