Another World's Oldest Man has died. This is beginning to look suspicious.
The computer gets accessed early in the morning and this morning I realized that 2020 is right around the corner so we placed the annual Chihuahua calendar order! We have been keeping Chihuahuas on the wall for almost a quarter of a century!
We continued to work on the puzzle and it is really coming along. Our prediction of it being finished failed! Not we are slugging along piece by piece. This is the toughest one we have ever done and it is 500 pieces!
The cleaning folks came about 10:30 AM so we popped out and headed to D'Amoure for lunch! Fantastic place and we got our favorite table, 25, because we were the first ones there at 11:00 AM sharp!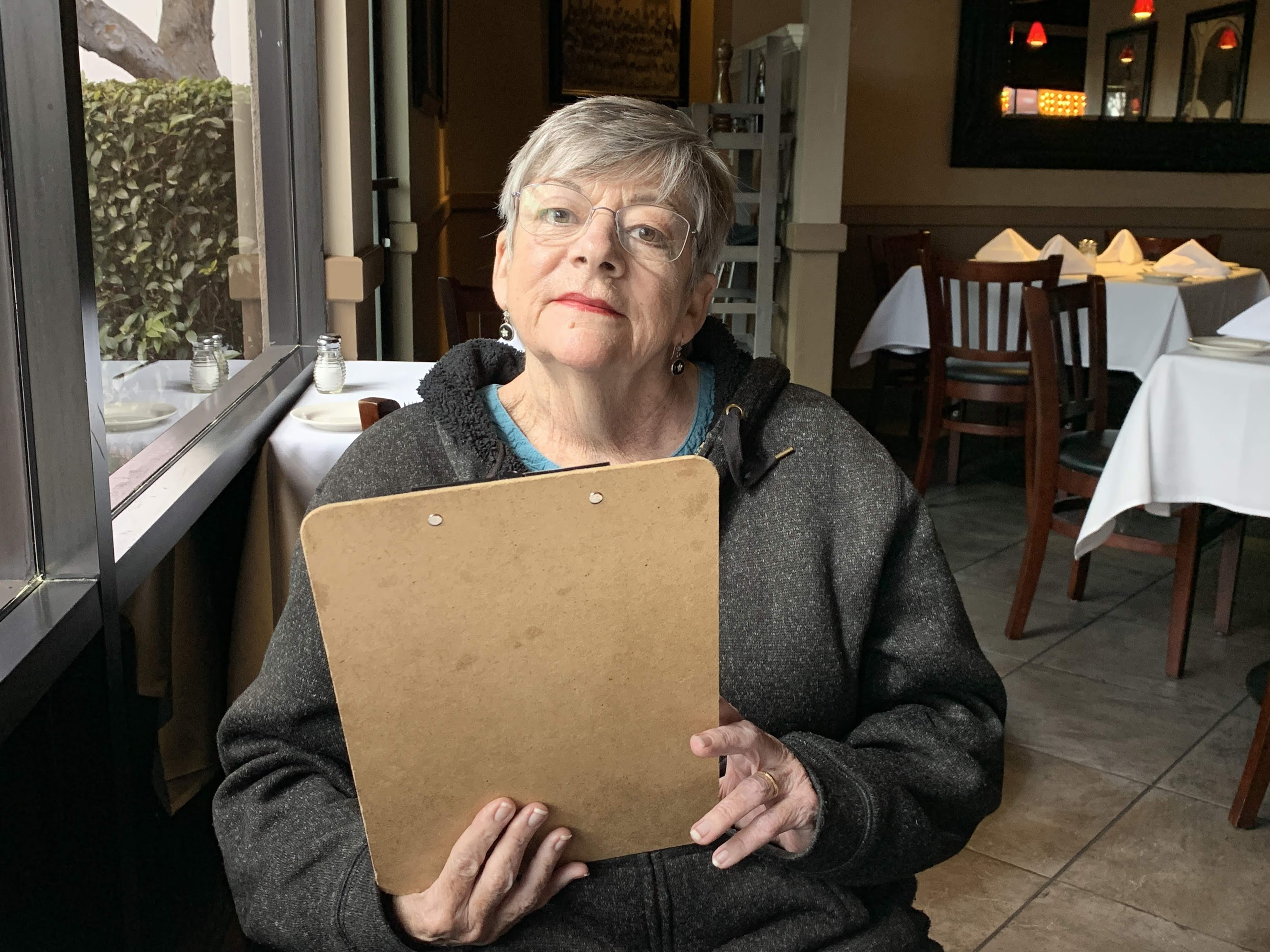 We have our favorites and the first is the Jalapeno bread with italian salsa! Yummy and plenty hot as the peppers are often "over the top",
Me, I am into carpaccio! Carpaccio is a dish of meat or fish (such as beef, veal, venison, salmon or tuna), thinly sliced or pounded thin, which is raw, and served mainly as an appetizer.
On the special today was, get this, pastrami sandwich. We did a double-take when the waitress announced it. Loving pastrami like I do, I had to order it! Terrific it was but I did miss the kosher pickle!
The pastrami was so good I thought about Jonathan and Zachary! The following image came to mind.
We went to Coldstone and then tried to go to the physical therapist. They changed the time to 3:00 PM form 1:30 PM. We showed up and they said they used the slot because we didn't call back. We, we got a text message at 10:30 PM. If we were not retired, I would have been pissed!
After returning home, I hot the back yard as I still had some of our blueberry pots to clean up and tomorrow morning a visit to the nursery is planned to get some additional soil and a few winter plants.
While I rested between backyard sessions, I upgraded the computers to Catalina…all four of the Mac are now up to date but it was not easy. My backup had to be changed, TextWrangler is no longer working to I use BBEdit, and several other minor things.
At 6:00 we took off in the Silver Ghost for Bob and Donna/s place as we have a Starlighter's Board meeting to attend. That finished up about 8:45 PM and we returned home to watch some TV before crashing!
I checked into Facebook for my daily update on family and friends and saw this image…could NOT resist sharing it!