The older you get the tougher it is to lose weight because by then your body and your fat have gotten to be really good friends.
Daughter Robin and her husband, Bob, arranged for tickets to see the Apollo and Shuttle displays at the California Science Center on this special day!
Please visit our visit of celebration
Commander Neil Armstrong and lunar module pilot Buzz Aldrin, both American, landed the Apollo Lunar Module Eagle on July 20, 1969, at 20:17 UTC. I was there, in heart, as I was honored to have worked on the Apollo Program for North American Aviation (Rockwell).
I knew the inside of the Apollo Capsule like the back of my hand having been in the seats and conversant with the Astronauts over the many months it underwent final checkout at Downey California.
If it were happening today this is what the "free press" would say… Damn the NY Times and the rest of the "drive-by media".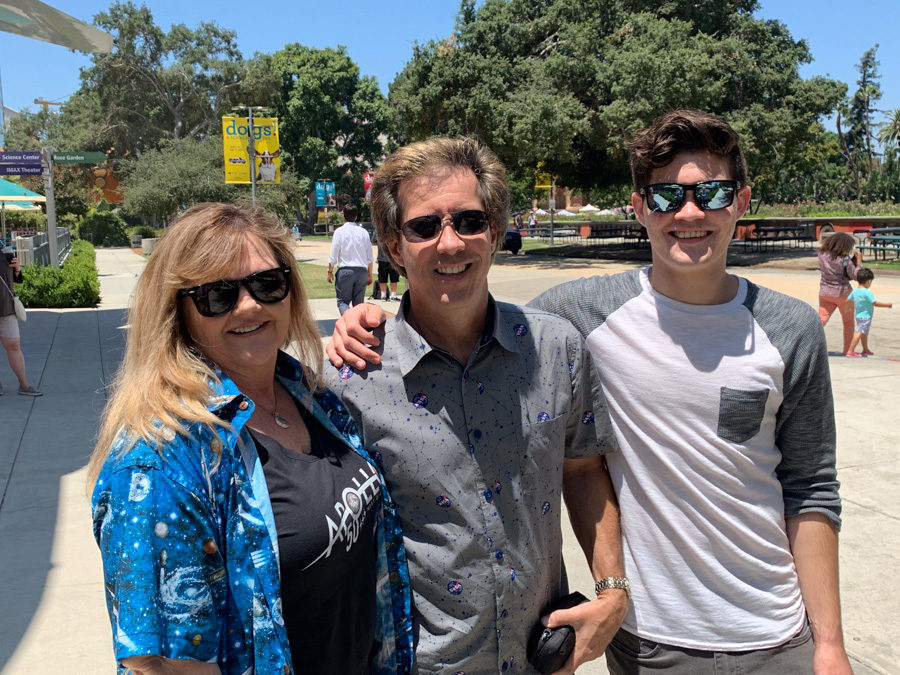 At that time I was a test engineer on the Stabilization and Control System (SCS) which provided a capability for monitoring and controlling the attitude of the spacecraft, for translational maneuvers and SPS thrust vector control. Also the SCS is the backup system for the Primary Guidance, Navigation and Control System (PGNCS), which is the Apollo Guidance Computer basically.
On the way back to McKay's, we did an emergency stop at Cold Stone Creamery!
After a six hour visit, we headed home and to our surprise, we headed for the Phoenix Club to dance the night away. It was an informal dance meaning no suits and ties…yes! The older I get the better these are! We sat with Donna & Bob, Vicky & Del, and others. Great fun…plus we tried the rumba…first time we have danced it in a couple of years…it all comes back!
It was a great day full of memories. We headed home for tookies and some TV before crashing.