Artificial intelligence is no match for natural stupidity
Dang…the June Gloom seems to have taken the day off. The Sun it out and the weather is warm. Summer might be here after all. We continued the battle of the puzzle and we are definitely making progress. ETC (Estimated Time to Complete) is ten more days!
We went to The Old Ship in Santa Ana and had lunch with Brian and Jan… great fun. It is located on 17th Street in Santa Ana near the Zaitz! It's an English Pub with a pretty good selection of English entrees. The inside is dark with booths all over and plenty of TV's to watch the game. We hit it on a good day because the game being played was not popular so only a few folks showed up!
The Captain (of the Old Ship) was there to greet us! He, like the ship, was definitely old. Looks like he needs to see a dentist!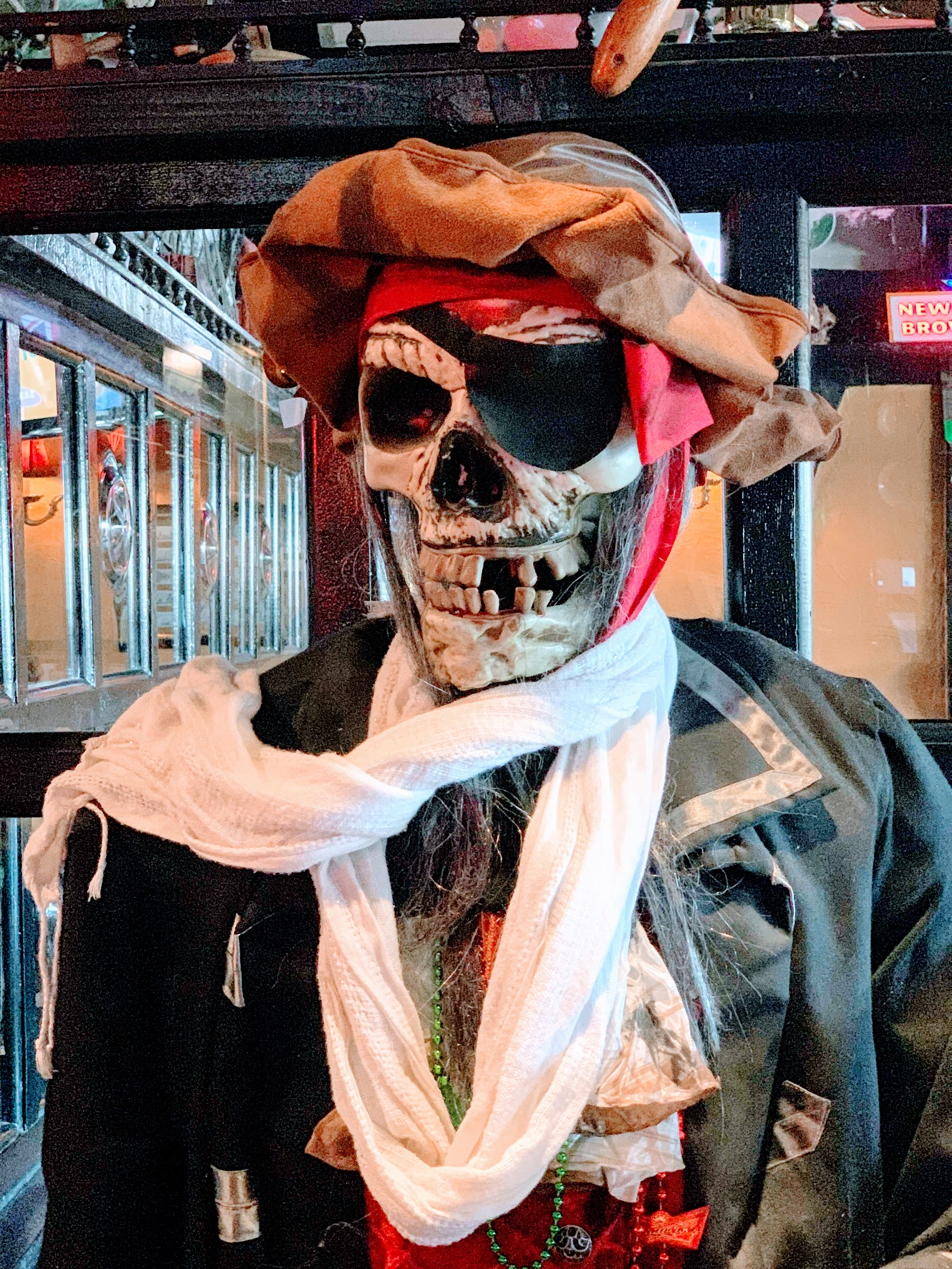 We studied the menu the menu and were prepared. Our waitress was from Scotland and was excited to talk to Brian and Jan…she was quite nice.
We ordered a bunch of food with Jan, Brian and I all having "The English Breakfast"… Sausage, "black-pudding*, fried eggs, beans, We got there a little early to assure we got our favorite booth and to study the menu. I ordered Scotch Eggs which come with pickeled onions…great groceries!
* Black pudding is a type of blood sausage originating in the United Kingdom and Ireland. It is made from pork blood, with pork fat or beef suet, and a cereal, usually oatmeal, oat groats or barley groats.
Tradition dictates that Brian must relate a funny story so here were go…Turn back the clock to a long time ago…Brian is a young man of ten years and his back molar went bad…off to the dentist he went with his dad….now the dentist also doubled as a veterinarian (so some day) and he had all the latest equipment. Brian swears the word "traumatized" was invented that very day. Well, let's hear it from Brian! Click the arrow and listed to two minutes thirty-six seconds of Brian telling the story!
It dawned on us that we were only a couple of miles from the Santa Ana Elks so we decided to go to the Lodge and pay them a visit plus Brian and Jan get to find out where it is…getting ready for next Sunday's Jam Session!
I told Brian and Jan to "follow me… I know exactly where it is"… Well, I really did but I trusted GPS and the GPS entry had an old address of the lidge so we drove around Santa Ana making turn after turn and stopping twice to examine maps and GPS. Finally I called the lodge and told them I was lost. We make it but with maximum embarrassment!
We finally make it…they were flabbergasted expecting it to be a remodel of an earlier building! The place was beautiful and we examined the menu's…good elections and reasonable prices!
We downed another G&T while the ladies did wine. We visited with people and found the entreatment system is run off an iPad mini at the bar… wow, that about up to date!
After a drink we headed home…about 4:00 PM to rest before watching TV. Entering our neighborhood, the temperature was almost 80 degrees! We both took short naps and then watched TV until 11:30 PM when we crashed! Tookie time was 10:00 PM this evening!