Oh Dear! "Doctor, there's a patient on line 1 that says he's invisible" "Well, tell him I can't see him right now."
I'm off to see Sue after almost eight hours of solid sleep… longest in years!  I guess I was worried about her and the stress kicked in!
When I saw her this morning, she was back to her old self…cheery and personable! 
See the tan pillow?  When the paramedics showed up, I told them to make sure a pillow was under her knees as she cannot lay flat due to the hardware in her back.  They apparently grabbed the pillow off the bed, stuffed in under her knees but I did not see it happen.  All day Thursday I wondered what happened to the pillow thinking Sue was going to shoot me for losing the pillow. Through magic, volia, it showed up today in Sue's hospital room!
She had a lousy lunch, the hospital does NOT understand protein or vegetarians. They have her mashed potatoes and spinach…protein anyone? 
Did You Know? The US Department of Agriculture recommends that all men and women over the age of 19 should get at least 0.8 grams of protein per kilogram of body weight per day (or 0.37 grams per pound). That means a woman who is 130 pounds should get at least 48 grams of protein, which could look like 7 ounces of salmon or 7 eggs.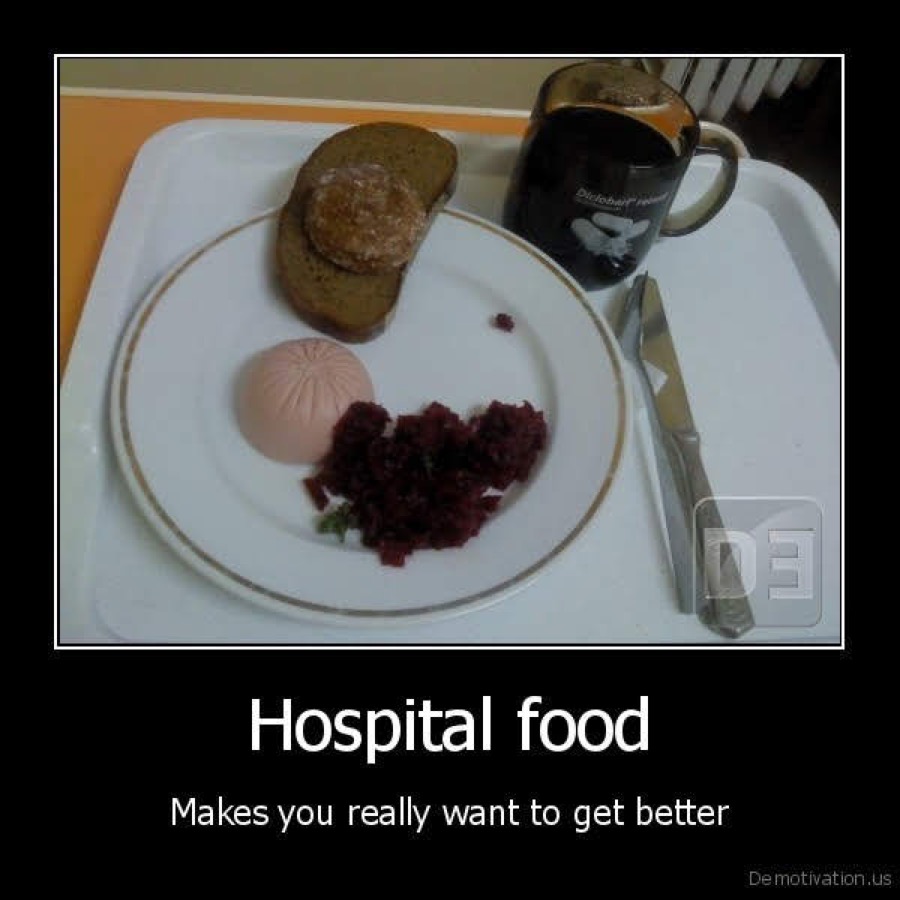 It is off that some medical institutions had good food and others not so much.  When we were both at Long Beach Memorial, our recollection what that the food was great (for a hospital) and they totally understood vegetarians and need for proteins!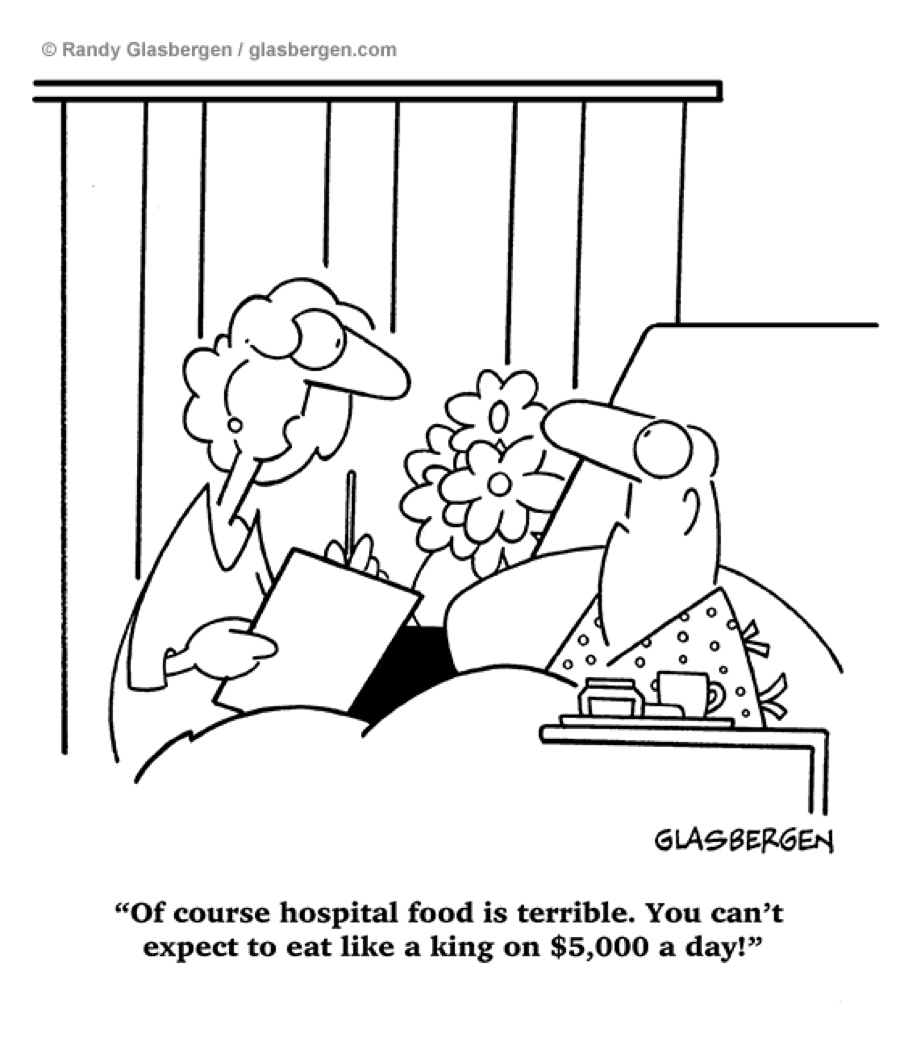 I departed the hospital about 11:00 AM and did some work around the house returning at 4:00 with California Pizza Kitchen favorites…it seemed to cheer her up a bit! Our bartender found out about Sue being in the hospital and took care of everything…packed it up quickly…and sent me on my way!  Thanks Brian! Thanks CPK!!
She was pretty happy when I showed up with dinner!  The split pea soup was 8 grams of protein while the flatbread comes in at 4 grams…at least it is a start! Irene was there for a while so we visited and she had dinner after Irene left…Sue ate quite a bit!
I headed back home to work in the house a bit.  While minding my own business I heard a munching sound outside and what did I find?  A damned squirrel was in my berries having himself a good old time! It was a "battle royale" and finally I banished him from the wall by hitting him with a broom sending him flying over the fence, like Rocky the Squirrel, into the neighbors yard! I do not speak fluent squirrel but I believe he was not calling me anything nice!
Did You Know? Battle royal (plural battles royal, also royale) traditionally refers to a fight involving many combatants that is fought until only one fighter remains standing. In recent times, the term has been used in a more general sense to refer to any fight involving large numbers of people who are not organized into factions. Within combat sports, the term has a specific meaning, depending on the sports being discussed.
I went out and picked them all, washed them, and put them in the fridge so I can have them before going to bed!
Back to the hospital again and Sue has happy… she had her book, tummy was full and I sneaked in some wine for her to drink and a chocolate chip tookie for her dining pleasure before crashing!
It's been a long day so I departed about 9:00 PM and stopped by  Jim's Burgers for dinner… nothing better than a greasy hamburger and a diet coke to end the day… unless it is tookies!
Finally home… I watched a little TV and then crashed as I have to get up early and work on the computer room some more… decluttering… it's my new thing!