We went to church and at the end of the service Hannah send a text about picking her up at 1:30 at the John Wayne airport.  We decided to go to Old Ranch for lunch and had a great veggie burger.  Hopping on the freeway we made it just in time to pick her up and take her to our house so she could get her car.  We had theater tickets so we went VFR to Cerritos and saw a great magic act. With a cast of award-winning performers from around the world, including Hollywood's Magic Castle and Las Vegas, the annual It's Magic! extravaganza leaves audiences speechless and spellbound with sleight-of-hand illusions, stage tricks, and comedy and variety acts. It's "the best magic show in town!" cheers the Los Angeles Times.
After the show, we went home… Made some phone calls…. Then sat with Sarge while he watched two movies!!  Sue had never seen the first one entitled "Tammy and the Bachelor" . An unsophisticated young woman from the Mississippi swamps falls in love with an unconventional southern gentleman.  We were amazed to find the leading man played by Leslie Neilson!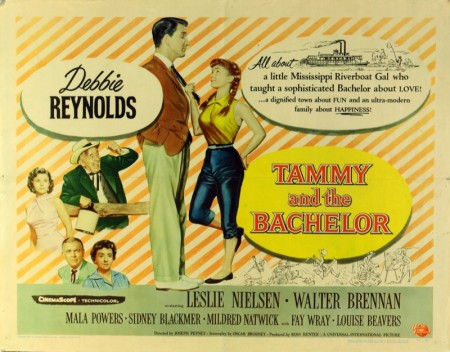 Sarge needed one more movie this evening so we saw a Hallmark movie called "The Good Witch". he Good Witch is a made-for-TV movie that aired on the Hallmark Channel on January 19, 2008. It starred Catherine Bell as Cassandra Nightingale and Chris Potter as Sheriff Jake Russell. Although set in "Middleton, USA" it was filmed in Hamilton and Niagara on the Lake, Ontario.