Indeed! Our minister was the best golfer in town. Look at all the practice he's had in keeping his head down.
The day began with a walk…duh! The shopping list had three items so it is a must-go!  Of course Paul ended p with a bag filled with goodies as the blue berries and raspberries looked too good to pass up! No map, just another four miles! Winter is on it's way, relentlessly but detectable.  The temperature was a high of 83 and the sunset at 7:45 PM and this little fella as strutting his stuff in the neighbors yard.
I always heard that women in Tahiti and Hawaii wear hibiscus flower behind the right ear when they want to announce that they are single and ready for marriage. Married women wear hibiscus behind the left ear. Paul wears it on his head to confuse people!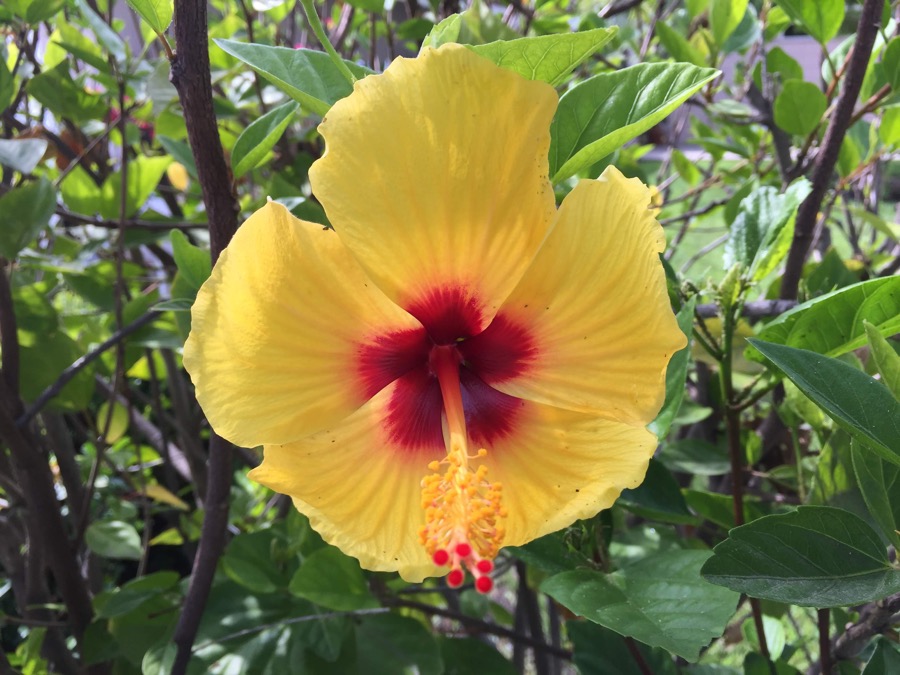 White taking a round-about way back home, Paul passed under a large tree with huge branches pretty low and was stopped by the beauty of a sap runoff appearing naturally. 
Did You Know? In the 19th century sap from some trees were used as adhesives and medical dressings. The boiled-down sap became a sticky tar-like substance that was used for waterproofing and gluing things together. Wound dressings were also a use for this tree-sap tar. The astringent qualities helped keep the wound from getting bacterial infections although the people at that time only knew that it helped in healing, and not why it worked.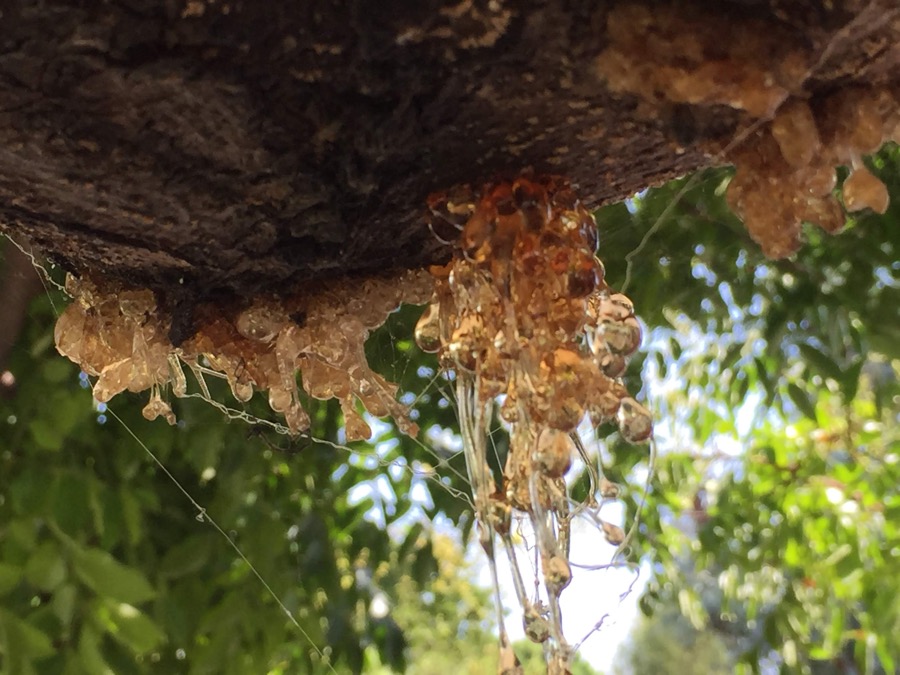 While quite interesting, the ol' Crepe Myrtle still takes top billing as it is beautiful standing majestically throughout the complex. These blooms will last another month or so giving us plenty of shade and a nice red glow.
Did You Know? The crepe myrtle is a small tree, rarely growing taller than 30 feet. … In fact, the entire crepe myrtle root system is shallow and fibrous, spreading out horizontally up to three times as far as the canopy is wide. On the other hand, it is wise to keep all trees at least 5 to 10 feet away from walkways and foundations. During the dormant stage crapes will lose all their leaves and look like a dead tree.
Paul made it home just fine adding another four miles to the count.  After a quick cleanup and getting the house ready for the cleaning folks, we headed to Old Ranch Country Club for golf… OMG, the last time we played golf was October of last year (unless you count Paul swinging and swearing in May at Catalina).  We plated nine holes and it was pretty good.  There was a breeze so the temperature didn't seem all that bad!
Random Memories:  Paul's father had polio as a child and never took to sports although he watched boxing (in black and white in the 1950's on TV) and watched football.  Paul does remember that his dad did have a set of golf clubs but we never saw him play golf…he would go to the driving range a few times a year.  Isn't that odd…To this day Paul does not know if his dad ever played a single round of golf?
Sue did great today and we were both happy.  Paul's back started to give his fits on the 9th hole as evidenced by two balls into the lake so nine was enough!
We finished up and Sue went into the Clubhouse to get a table for dinner while Paul popped home to freshen up, change clothes, and leave a check for the cleaning folks!  It took 28 minutes to go home, cleanup, change, and return…nice being so close.
Mitch joined us this evening for dinner and that was an excellent visit.  He is responsible for changing out old Direct TV systems, which are not being supported anymore, with new ones and does proposals, contracts, and manages crews of people who physically do the work in the field.  He really seems to be getting back to the old Mitch who we love…so nice to have him back!
After getting home Paul checked the mail while Sue was getting ready for some TV and bam, right between the eyes…I got an email notice! Frightening in more ways than one!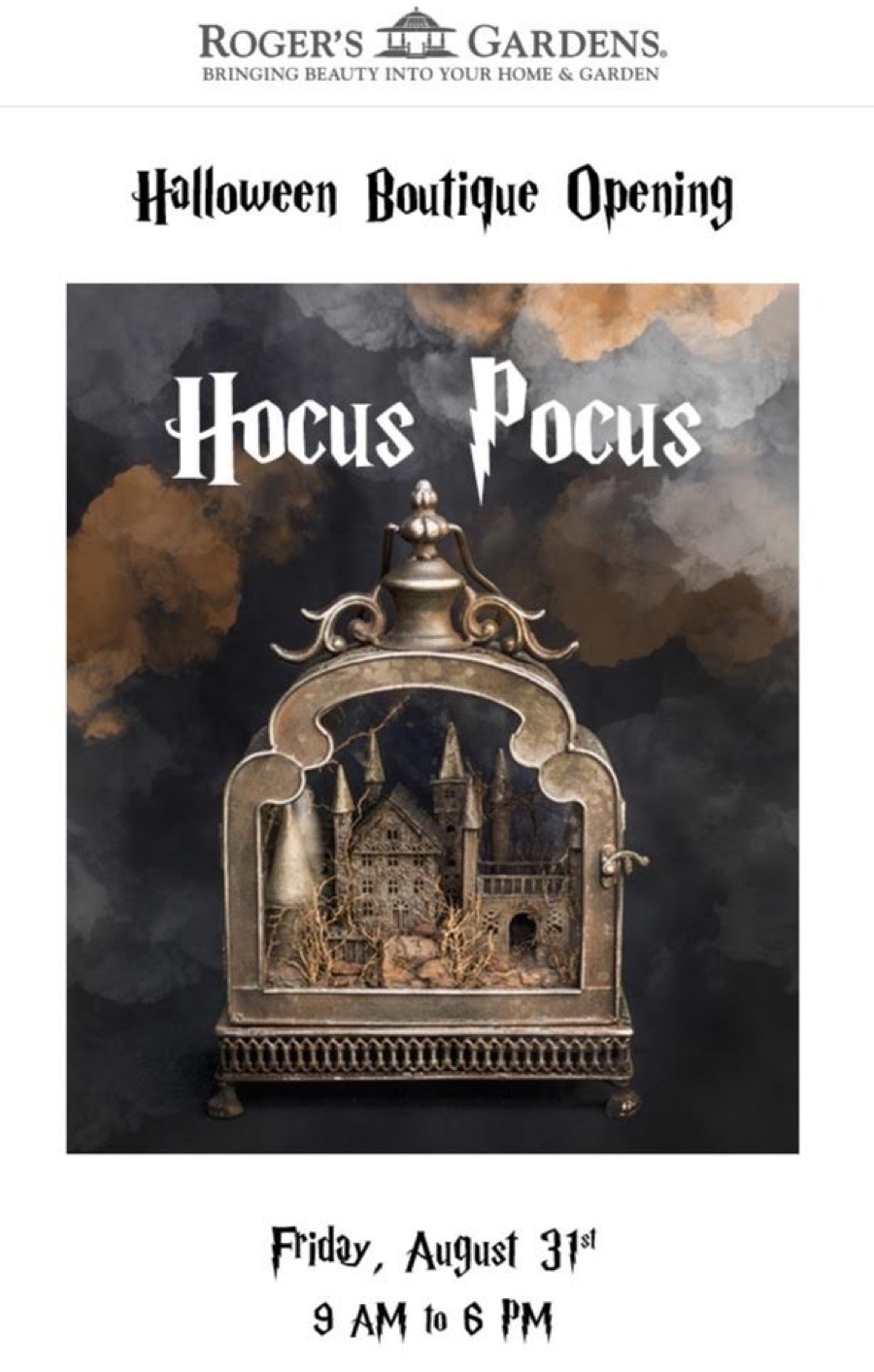 Time for some TV and of course, we watched NCIS having our tookies at 11:00 PM sharp.  We crashed at 11:30 PM as it has been a long day!