Fact: Father's Day is a holiday of honoring fatherhood and paternal bonds, as well as the influence of fathers in society. In Catholic countries of Europe, it has been celebrated on March 19 as Saint Joseph's Day since the Middle Ages.
I received two nice messages from my daughters.  The little messages  brought little tears to my eyes.
I am proud of my girls!
We just worked around the house getting everything put away after our trip.  At 1:30 PM we headed to the Elks lodge to celebrate.
Remember, Think positively; Exercise daily; Eat Healthily; Work Hard; Stay strong; Worry less; Dance more; Love often.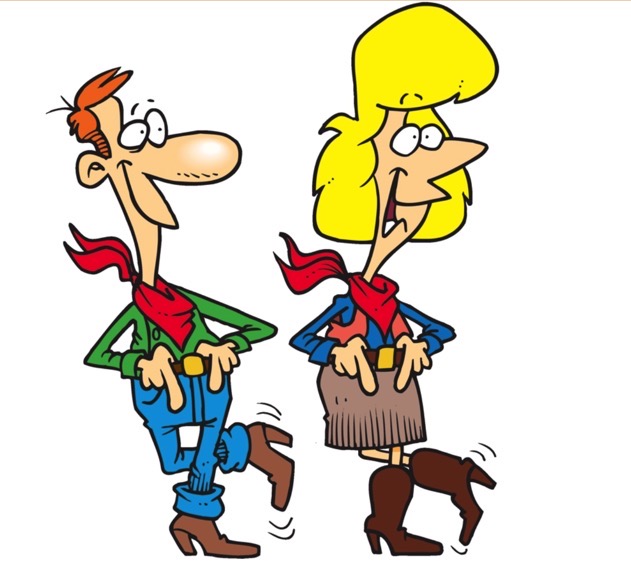 When you dance, you can enjoy the luxury of being yourself.
We know several country dances and did them well.
Robin did some magic with her camera; it looks good!
We headed home, rounded up the doggy (often referred to as Scout), and hit the hot tub to soothe the saddle sores.