I've learned that people will forget what you said, people will forget what you did, but people will never forget how you made them feel.
Back in the 'ol garage again! Yes, I have made two passes through every drawer and it is just about perfect. I got a new tool today… Can you guess what it is? It's a ProKit 900-015 Helping Hands Soldering Aid!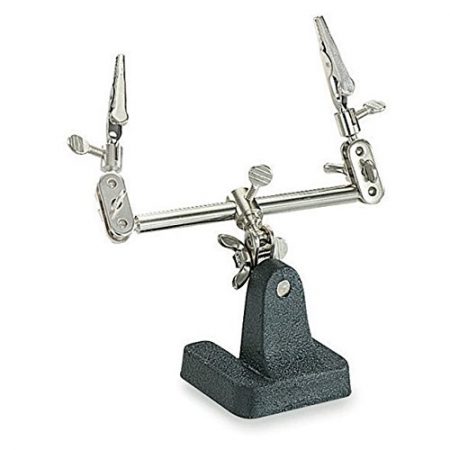 The basic "tree" got part of a hair cut…this basic plant was in a 3″ pot four years ago and now it is six feet tall and has been growing continuously for the past four years. The bees just love this plant so we keep it going as it is adjacent to several circus trees!
When the cleaning folks came, we departed and had a drink at Old Ranch. As we sat down, we spotted the pelicans…this picture shows five but there were about 25 in the lake.
We decided to have dinner there also so we called Zachary and Mitch. Zachary cold only stay for a half-hour as he had to get home…long story! Mitch popped in at 6:00 PM and we jabbered until about 8:00 PM.
Mitch is doing well and we discussed retirement plans. Nevada may be in our joint futures.
Returning home we watch a movie called "Betting On The Bride". Summary: A womanizer bets that he can get someone to accept his marriage proposal after dating him for just 30 days. What he doesn't know is that the woman he has targeted has some serious commitment issues.
We turned to the doctor's show, had our tookies, and crashed at 11:30 PM. Good day!
Thought for the day…