We were up at 7:00 am because our cleaning folks were due at 8:00 am, and you guessed it; we had to clean the house before they arrived.   Mary gave her luggage to Domi, who appreciated the gift.  They were old (the luggage, not the girls) but in excellent shape (the girls, not the luggage).  I would have kept the luggage for me as it beats dragging my orange crates with nailed-on roller skates through the airport.
We got over three inches of new water in the past two days and figured it would rain again this morning.  OMG, it was not raining, but there was a heavy mist in the air; the visibility was minimal, although it would have helped if I had removed my beauty mask before driving.
Off to Mary's PT session at 8:30 am, we went flying through the haze, again leaving spinning water molecules in our tracks.  I glanced into the rearview mirror and was surprised at the turbulence we had caused!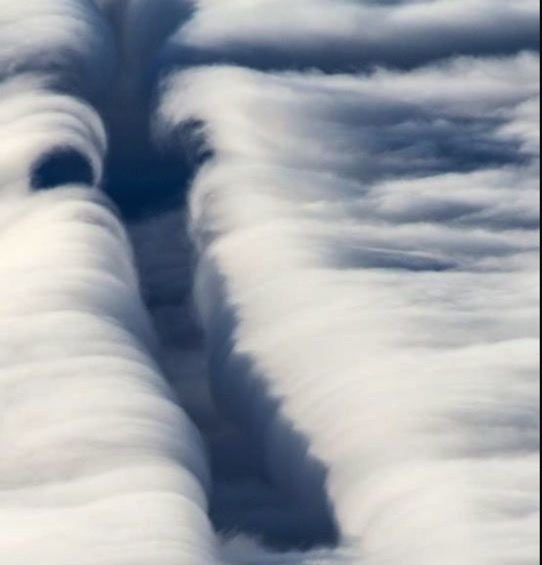 Mary went inside, and I went to the local Mom & Pop burger joint and had a warm cup of coffee while reading "The Maze" on my Kindle.   John Corey was at his best, and it was challenging to look dignified when coffee kept spurting out my nose as I went from chapter to chapter in the book.  As John says, "You can't drink all day unless you start early in the morning."
Before we pulled out, Mary grabbed her camera and took a picture of the resident rabbit; we call him rabbit!
We came home, worked in the office, and then went to the Elks for lunch before visiting the new cardiologist.  I had a thought because I smelled smoke; why not have lunch at the Elks and then pop over to the doctor's office on the way home?  We took a vote, and it was two to one, with Scout expressing a negative opinion.
The Lodge always decorates the front table with items for the nearest holiday, and we think this is for St. Patrick's Day.
Ronnie popped by to say hello and drop off his signature roses for the ladies at the Elks.  We traded a few funny barbs, and he went on his way!
The four of us, Bill, Bob, Mary, and yours, truly visited and solved the world's problems while having lunch.  I was a good boy and had a spa salad and iced tea!  Burp!  Oops!  Pardon me!  After eating all that grass, I know why cows f**t.
Our appointment was at 2:30 pm, so we had plenty of time.  I parked today to ensure we could find the car on the way home!  No need for breadcrumbs when the old man is at the wheel.
The news was ALL good.  I am off all blood pressure meds!  The BP has been running in the high 130s, which is OK for an old man!  I am wearing a heart monitor for the next seven days, and we go back in two weeks for a reading on the monitor and a carotid artery checkout.  We were admonished NOT to wear the monitor in the hot tub as the extension cord tends to get wet and provides for a checking experience; ouch!
We scampered home since we had Scout inside.  Scout was thrilled to see us, but he looked funny with his back legs crossed, and his eyes appeared a little yellow.  He shot out the back door like a rocket!
We had a small dinner and then crashed.  I am still tired from resting so much!  We attempted to watch a movie, but Mary fell asleep first, and I followed suit a few minutes later.