"Did you hear about the guy whose whole left side was cut off? He's all right now."
The evil device known as an alarm clock decided to alert me it was 6:30 AM…didn't it know I worked in the kitchen until almost 1:30 AM? Before going to bed, I checked the trash can…it was full to overflowing… I hated tossing the hot sauces but alas, there was not way in this lifetime I could every finish them! Twenty-four bottles of Boost also met their demise but now we have room and our second kitchen sink is usable!
I needed a snack after a hard night's work so I turned to my old standby…berries. This morning it was blueberries! We eat blueberries almost every day…probably a half-cup religiously!
Did You Know? The deep blue of these berries does more than make a pretty pie. The color comes from potent compounds called anthocyanins. Scientists think these antioxidants may help protect you from cancer, heart disease, and dementia, and boost your immune system. But we need more research to know for sure. Eat these juicy gems fresh or frozen. They have water and fiber, which fill you up without wrecking your diet. A half-cup has about 40 calories.
So it is up and at' em'… more kitchen work and two loads of wash..by 10:00 AM things looked pretty good and I was outta here…heading up the 405 Freeway to LB Memorial! I heard some commotion as I turned onto Atlantic Blvd…sounded like a woman screaming! What could it be?
Being brave, I checked in at the desk, got reminded wich room she was in, walked the hall to the elevators, and pushed the elevator button for the sixth floor…. good thing, Sue was on the seventh! OK…I went to room 734 and there were hospital security staff cowering in the doorway…in flak jackets…with projectile avoidance shields drawn!
OK, she was lightly sleeping…sometimes the truth must come out!
It's now almost 2:00 PM and I did some research to find out what the problem with releasing her was…the hospital hardly ever discharges people from ICU…normally they go to a regular room and get discharged there. No one knew what to do! I begged on bended knees to the ICU doctor to send her home…preferably with someone else…but let just her go! After some constipation and a discussion with her surgeon he finally realized she was there to be watched only after the brain surgery…not to be treated! She was sprung!
Bravely, I returned to the room and gave her the news…. "They didn't know how to release you!" Then the normal calm in the hospital was broken, no, it was flat out busted!
On a serious note…just shy of an F-Sharp…the surgeon stopped by and confirmed all was OK…no bleeding in the brain…things should return to normal… Plavix (see below) for a week then return to normal aspirin.
We Did Not Know: Clopidogrel, sold under the trade name Plavix among others, is an antiplatelet medication used to reduce the risk of heart disease and stroke in those at high risk. It is also used together with aspirin in heart attacks and following the placement of a coronary artery stent (dual antiplatelet therapy). It is taken by mouth. Onset of effects is about 2 hours and lasts for 5 days. Common side effects include headache, nausea, easy bruising, itching, and heartburn.
Off we go…home via CVS but alas, this days adventure was just beginning. I got a prescription from the doctor in the hospital but did not look a it… when I gave it to CVS it had no name on it…just the room number she was in! The pharmacy was confused then, as if by magic, the fax machine began to whirl and make obscene sounds popping a revised prescription with Sue's name on it…but it called for "injections"…I damn near fainted when they asked me if I do injections…I told them the last time I did an injection it was Worcester Sauce into a steak on the grill…I was immediately disqualified!
Our CVS folks know us well…we are "frequent flyers" at CVS so they gave us the medication in tablet form and called back to the hospital for them to correct the order… Finally, we are home!
I made several calls including notifying all that the Phoenix Club was a non starter for tonight…Sue will have to stay in bed and have me as the nurse…I think she likes my French Maid costume better…but my nurses costume will have to do (it is JUST a nurses hat and white shoes)….but I digress!
Sue was up and down most of the evening…not feeling well at all. I worked in the office with the door cracked so I could hear if she needed me. I love the Apple computer as I could watch a movie or the news and visit with friends via Alexa at the same time.
As I mentioned earlier, I is getting organized! Take a gander…I can actually find stuff!
The rest of the evening was uneventful…we are hoping to go to Garden Grove tomorrow, Friday, if recovery is doing better. We may not dance but we will certainly visit everyone!
I worked on my filing for a while after Sue hit the sack as I wanted to make sure she was resting. I ran across the "doggie instructions" that we left to Laurie when we went on a week cruise and had to leave the babies home. On the second page, in bold was the following: If you must go out in the afternoon, make sure you turn on KFI 640 AM and let the babies listed to Dr. Laura". I laughed so hard as I remember that…so, I, being a member of her Dr. Laura Family, wrote an email and forwarded a picture of the babies. Dr. Laura will probably get a kick out the message and the picture.
While passing time today, I got a belly full of the left wingers…it is almost a comedy watching them act out on their tantrums.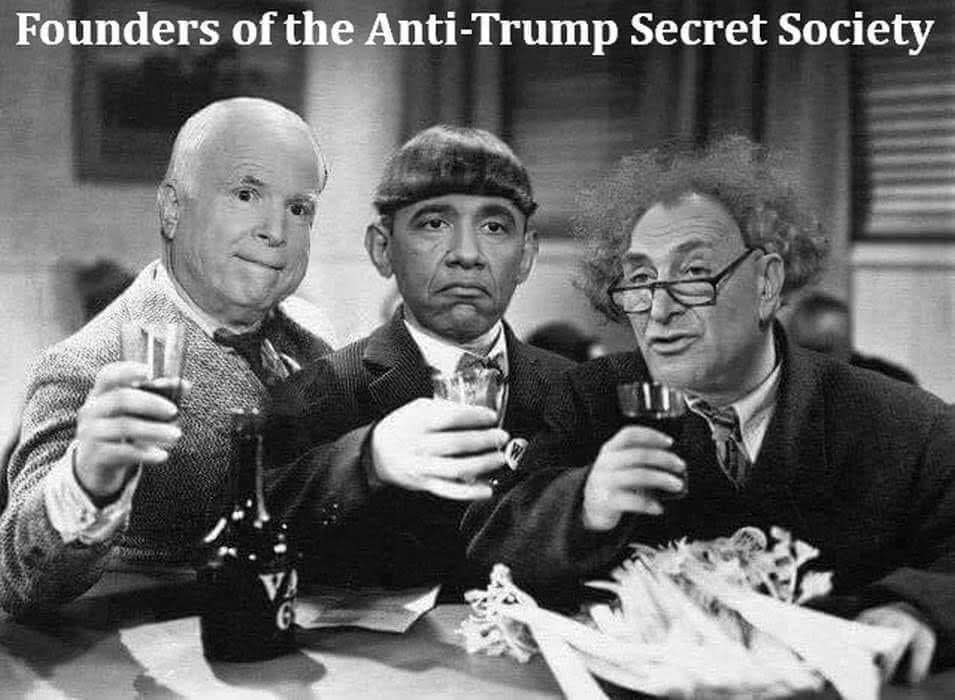 Random Memories: I was on the student council and then became Student Body President at Los Angeles City College and viewed a microcosm of what is going on the DC these days. I was in cahoots with the LACC Newspaper Gang who tolerated me even though I was a devout conservative and Barry Goldwater devotee! I saw upfront and personal the liberal thinking and how they went after, ever so carefully, the people they did not like. More than once I commented on articles before they were published that their stories were inaccurate..their response was we don't care, it gets OUR agenda across and that's what matters…not the absolute truth. That semester soured me on politics and the free press".