What do you call Santa's helpers? Subordinate Clauses.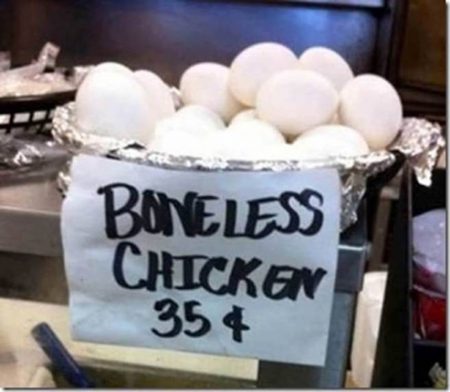 Dang…the weatherman says 40% chance of rain so I decided not to walk. Just what I need is to be outside in the rain 1/2 way to Ralph's Market when the rain hits. So, since I am now older and "wiser" now, since yesterday, I stayed home.
It's 10:00 AM and we departed for my doctor to get his reading on the shoulder issue and we got good and bad news. The MRI does a great job of revealing soft-tissue issues. Good news: it is not serious! Bad news: it is going to require surgery to fix as the left shoulder joint is pretty much bone on bone with the cartilage being shot…we do not remember his exact words but "shot" comes to mind.
Cartilage is a resilient and smooth elastic tissue, a rubber-like padding that covers and protects the ends of long bones at the joints, and is a structural component of the rib cage, the ear, the nose, the bronchial tubes, the intervertebral discs, and many other body components. It is not as hard and rigid as bone, but it is much stiffer and much less flexible than muscle.The matrix of cartilage is made up of chondrin.
Surgeons have several surgical techniques at their disposal to repair damage and encourage cartilage regeneration. Microfracture surgery, for example, can be used when a patient has a small, focused area of damage where cartilage has been worn away to the bone.Surgeons drill small holes into the bone to encourage bone marrow to come to the surface and regrow cartilage. But the cartilage that regrows isn't the same smooth hyaline cartilage-it's thick fibrocartilage, like scar tissue on the skin, which can interfere with movement in the joint and cause further damage.
Another option is called the OATS procedure, or osteochondral autograft transfer system. Surgeons take a round, plug-shaped piece of bone and cartilage from a healthy part of the joint and transplant it to the damaged area, like doing a skin graft to cover a patch of burned skin.
A third, more advanced procedure called autologous chondrocyte implantation (ACI) involves harvesting healthy cartilage and culturing the cells that produce new cartilage, called chondrocytes. Surgeons transplant the new cells back into the damaged area in a gel or stitch them into place under a membrane to encourage regrowth
Oh well…something to look forward to in the new year I guess!
Christmas Memory #17 – I Picked The Rope!

I previously mentioned that Dad was a buyer for a dime store chain and his area of expertise as housewares, drygood, toys, hardware, and stationary, Ralph, the boss, picked up everything else.

Around Christmas time, while I was with my Dad on a buying activity at a large toy warehouse, the head saleman said to me "Paul Jr., pick out anything you would like to have! Merry Christmas". They were all samples and were written off. Dad was all smiles until…

I spotted a big pile of rope…probably used by a truck to tie down large crates of toys. It was under a large table which was displaying expensive toys for sale…train sets, wagons, bicycles, etc.

Rope was my favorite four-letter-word in those days. So, being bashful, a trait I still have to this very day, I pointed to the rope under the table and said "I'll take the rope".

I'm sure if I were a little older Dad would have kicked me because in front of me was a large Radio Flyer Red Wagon, which I could have easily selected!

At the end of the day…after dad hinted that red wagons was a better than a pile of rope…we ended up taking several hundred feet of 3/4″ rope instead of the Radio Flyer Red Wagon!

Dad never quite got over than event…little did Dad know I was going to be an engineer and rope, cables, pulleys was part of my makeup! Rope was a necessity in order to design and build things…I played with that old rope for years to come!
After the doctors visit, we decided to do Chinese Food so we went to Panda Inn in La Palma where the food and service is outstanding. I chowed down on Moo Shu Vegetables. Sue did the veggie low mein and we both did veggie egg rolls! We also took the opportunity to verify we have 3:0 PM reservation on Christmas Day to watch "A Christmas Story" with many friends! Life is good!
Did You Know? Moo Shu Vegetables is a quick and delicious dish that you can serve as a side or enjoy as a main. … It looks so plain and simple, yet it cleverly uses dry goods – lily flowers and wood ear mushrooms – to add great flavor and texture and make a plain stir-fry dish delicious and fulfilling.
Mandarin Pancakes (sometimes called Chinese Pancakes or Moo Shu Pancakes) are thin, light pancakes that are commonly used to serve dishes like Moo Shu Pork and Peking Duck. The pancakes are thin like a French Crepe, but have a chewier texture and a flavor similar to pasta.
After arriving home I did a run to the bookstore resupplying Sue, our avid reader with another few weeks of book! I also popped by the wine store to get some non-alcoholic white wine, and did a little shopping at Lowe's.
While shopping I got a text message from our son Joe…Mother Nature provided him a sense of humor just like his dad's so I need to apologize to Amy again! Here is the latest!
On the way home, Jon (our grandson) called to wish me a happy birthday…he texted on the 16th but his phone would not connected to AT&T until today. Good talking to him and he is getting a kick out of the Echo device we sent him! He likes his Echo dot a lot so we will send an Echo Show this week.
We decided to go to Malarkey's even-through Irene was not there…just to keep tradition going. We had a drink and I had some chicken noodle soup before returning home to fire up the TV and watch our Christmas movies! Irene is in Portland visiting her daughter and we miss her a lot but happy she is spending quality time with Maria.
Santa Paws 2: The Santa Pups:An all-new Disney holiday classic is born – Santa Paws 2: The Santa Pups. Starring a brand-new litter of the cutest talking pups ever – Hope, Jingle, Charity, and Noble – it's perfect for the whole family. When Mrs. Claus travels to Pineville, the playful Santa Pups stow away on her sled. Taking mischief to a whole new level, they begin granting joyful wishes to Pineville's boys and girls, but something goes terribly wrong – the Christmas spirit begins to disappear. Now the Santa Pups and Mrs. Claus must race to save Christmas around the world. From the creators of Disney Buddies, this magical, heartwarming tale is brimming with hope, cheer, and Christmas spirit.
After the pups, we watched another Christmas movie. Three hours an evening of Christmas movies just makes the season even more grand!
Miss Me This Christmas: Regina (Erica Ash) and Franklin (Redaric Williams) are seemingly the perfect couple, the toast of all their friends and married on Christmas Day six years ago at the famed Chesterton Hotel. At Thanksgiving, they have a huge fight and trusts are broken — they decide to divorce. Their divorce will be final on Christmas Day. Regina decides to move in to her best friend Trish's (Eva Marcille) suite at The Chesterton Hotel. There Regina starts a whirlwind romance with eccentric multi-millionaire Ulysses Danbert (Allen Maldonado). When Ulysses proposes to her, she must come to terms that her marriage may be over. Is the love between Regina and Franklin all wrapped up? We will all find out at the big Christmas party at The Chesterton Hotel.
I fired up the over…we all know what that means… "Tookie Time". We watched two episodes of NCIS New Orleans and then crashed…laid back day tomorrow…only one doctors visit. Then the "big one" on Thursday!