First Visit Of The Year With Bob And Donna
No pickups! No place we have to be... We are free! Bob and Donna and us visit with an open agenda... Go where the nose of the car points us! Yeah!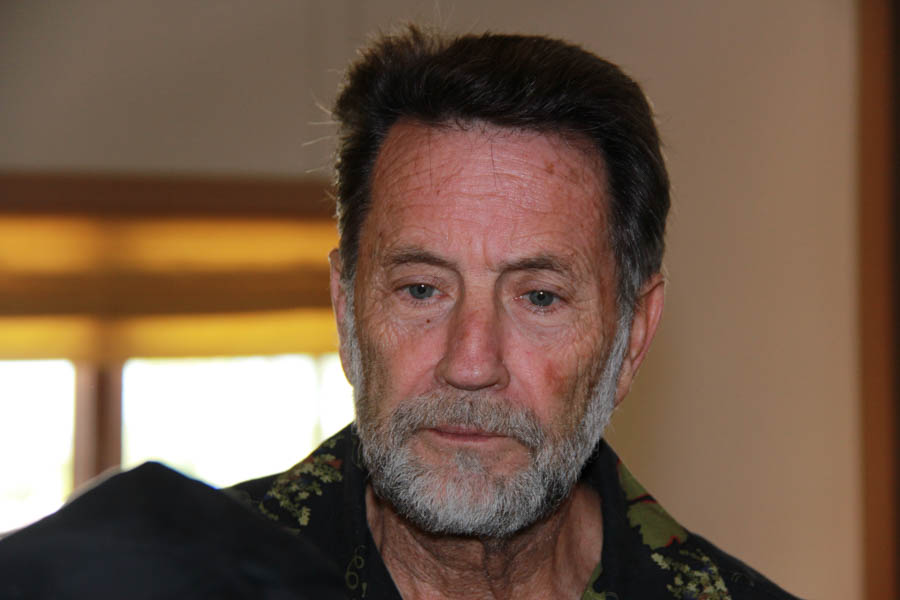 Bon takes his first and last serious look at the wine!

Serious discussions about wine underway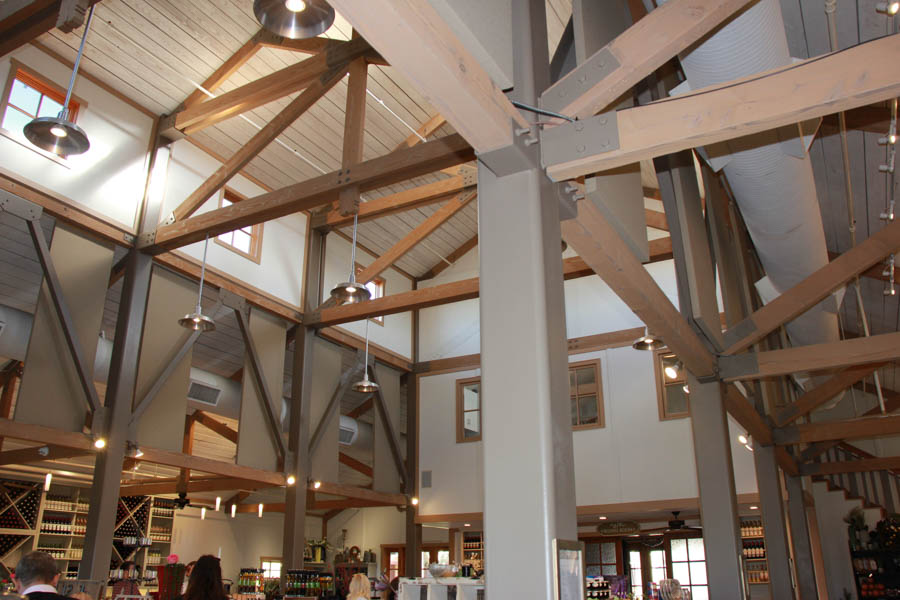 Interesting structure... Could be converted into a church if need be!

Today's "map-ologist"... Donna sets the directions!

Catch the secret? Habanero

Serious planning is underway!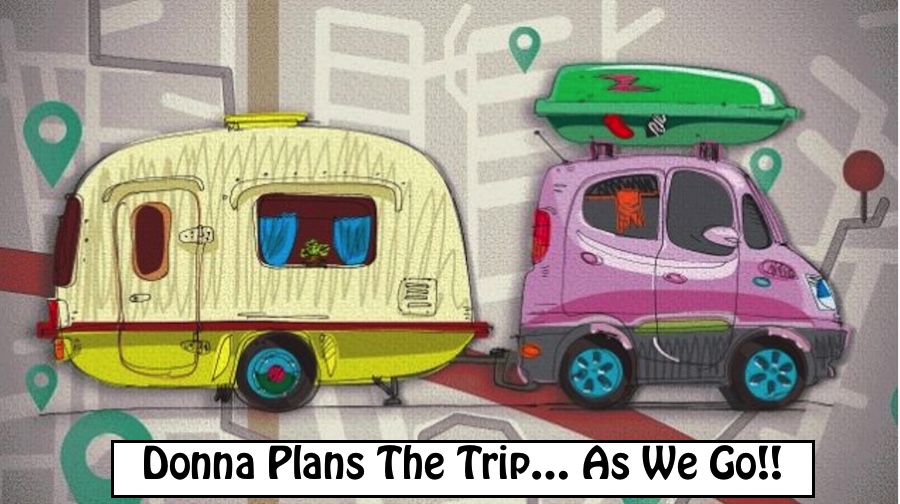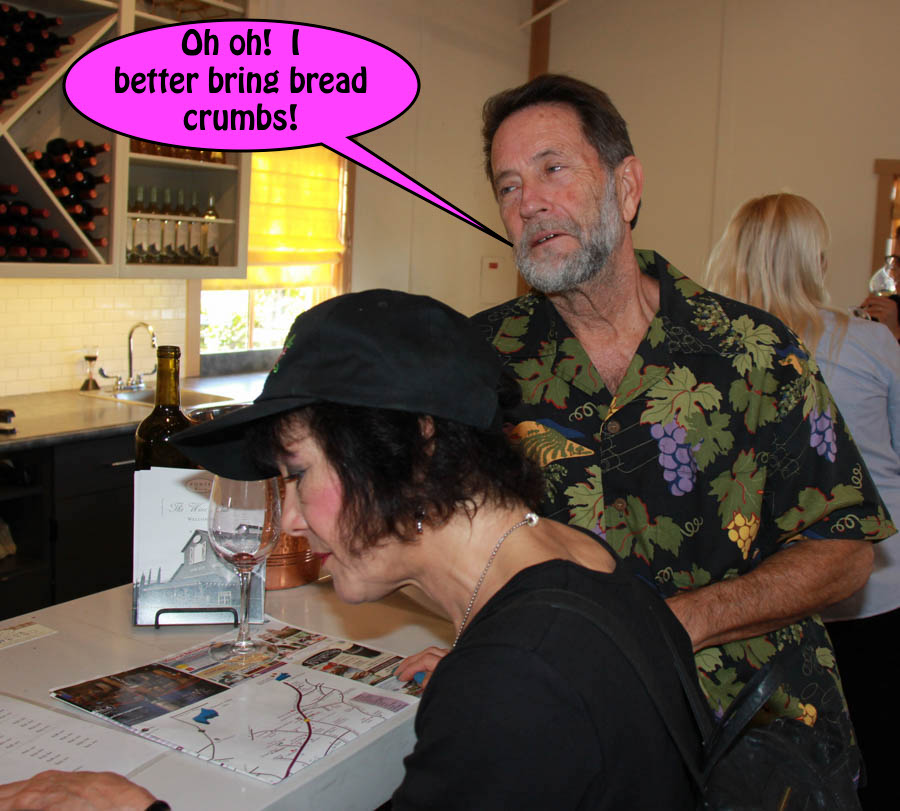 "Bob... What is a kilo mile?"

We know how to spice up the day!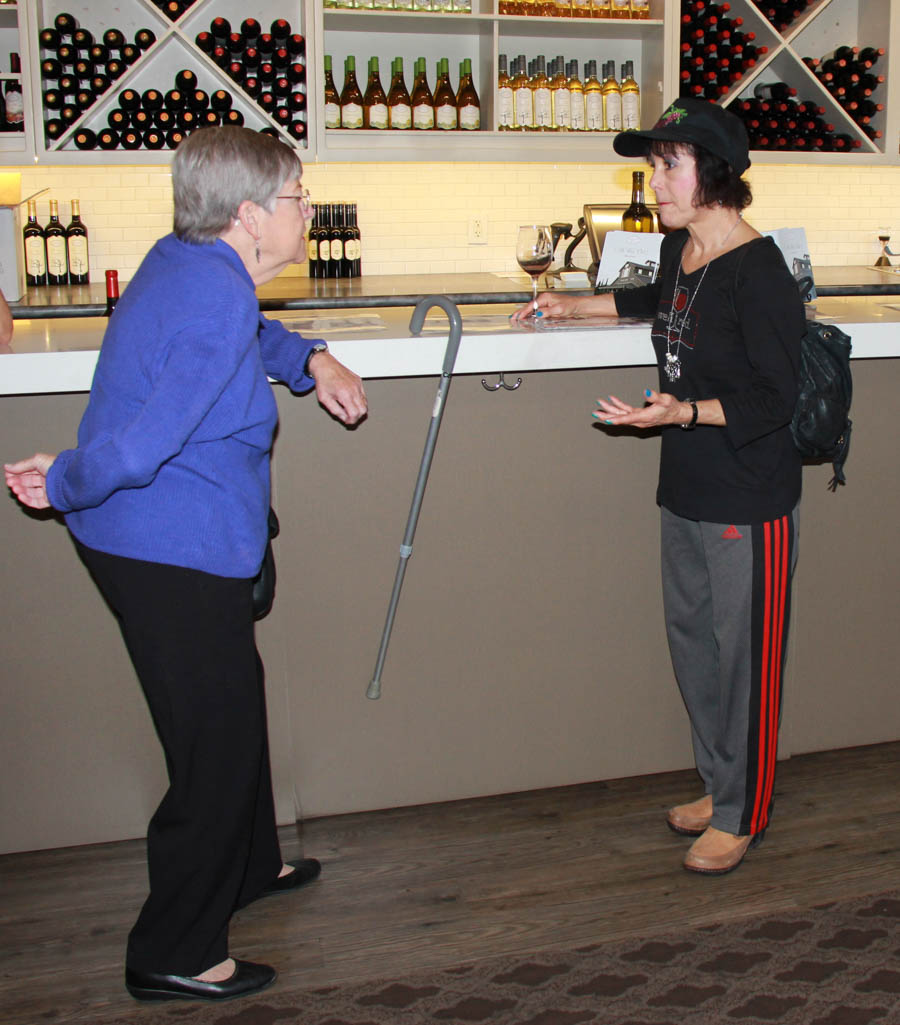 "I have an idea... Let's go to lunch here!"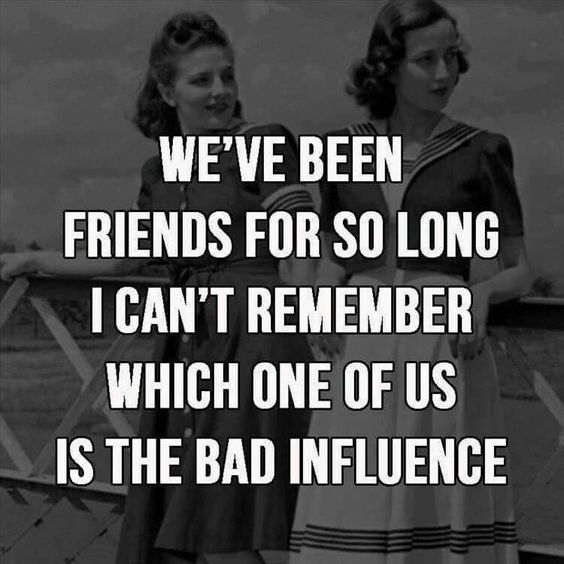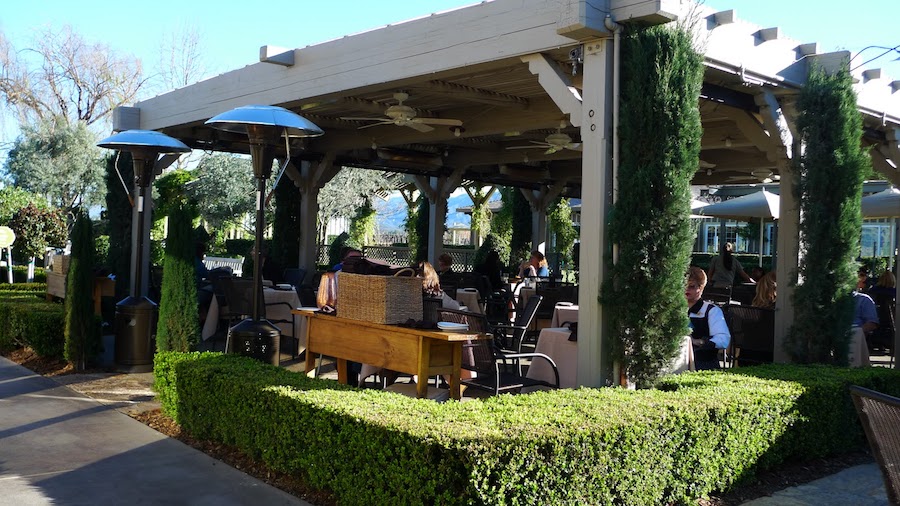 We dine outside... since they did NOT have an inside.... Twas a bit cool!

Interesting way to serve trout!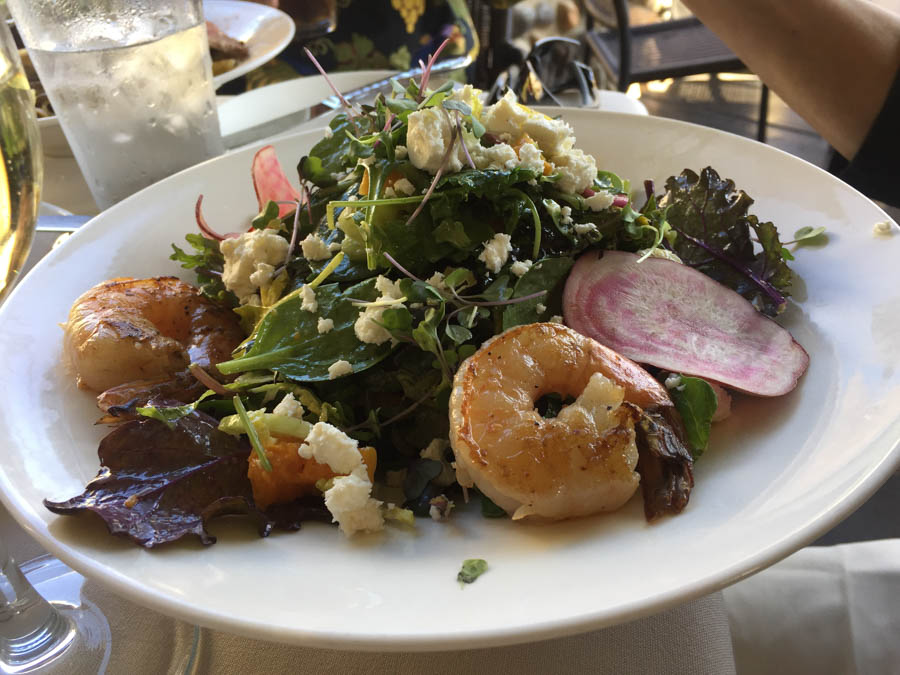 Donna did the salad

Bob went for the beef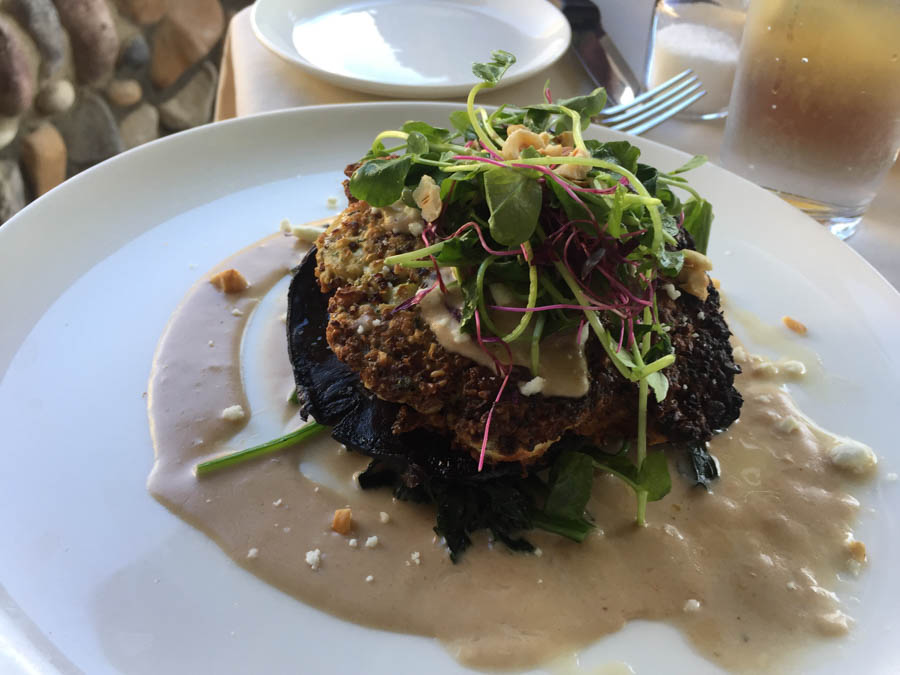 Sue tried the veggie stack!

Goodbye Ponte!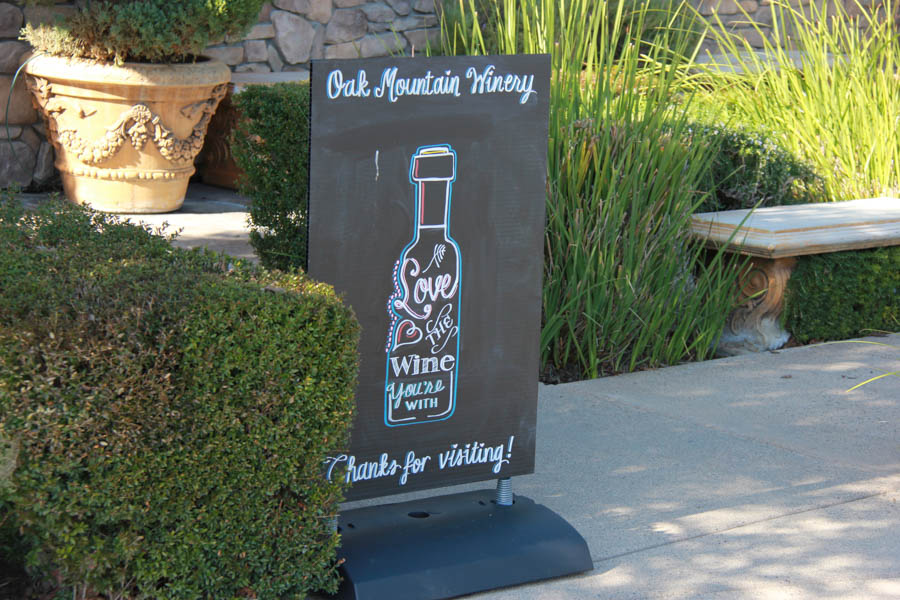 We had to visit The Cave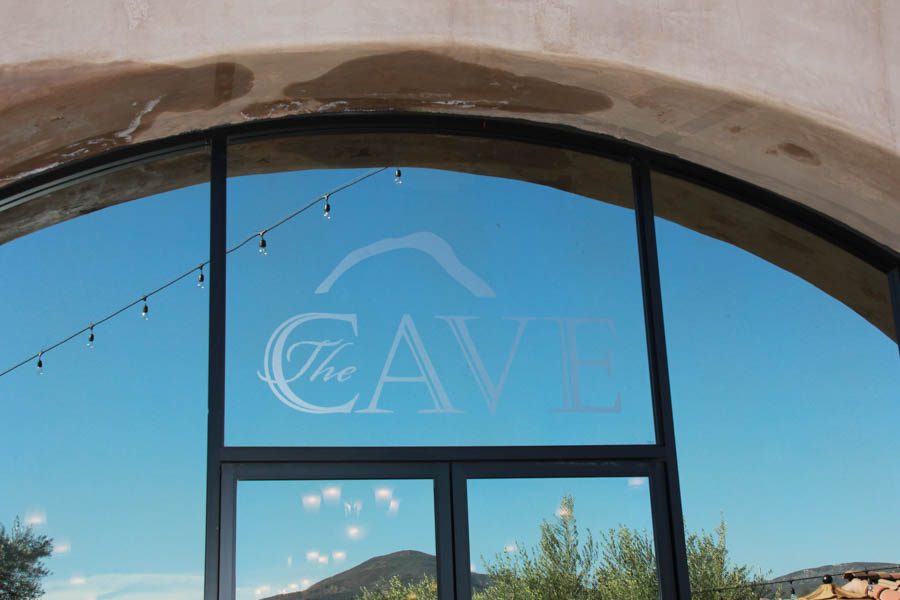 It was a beautiful day to visit The Cave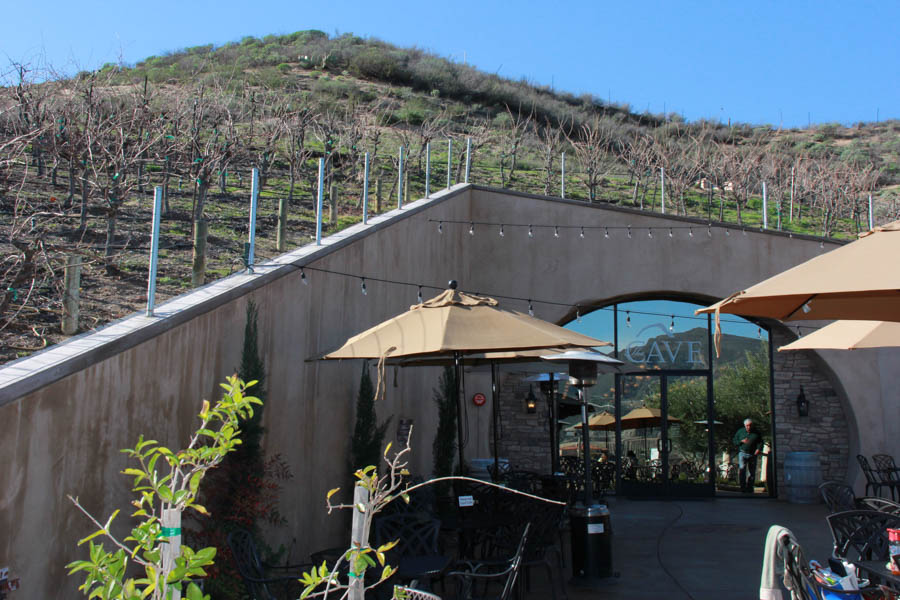 It was indeed built into the side of a hill

And cool on the inside
Did You Know? - The cave is 104 feet underground and will store more than 400 barrels of the winery's wine, including Cabernet Sauvignon, Merlot and Cabernet Franc. It also houses its own kitchen, banquet room and tasting rooms.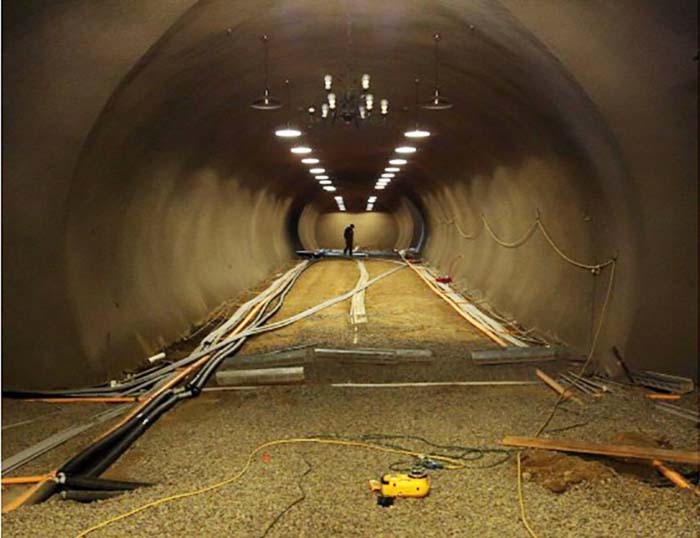 The front entrance to Oak Mountain's cave will be set off by a large bronze, mirrored door.
There is another entrance to the north that connects to the winery's banquet area.
The cave has more than 500 linear feet of tunnel, and the main tunnels are 14 feet high and 20 feet wide. The cave is 65 feet below the ground surface near the two portal areas and ranges up to 104 feet below ground near the deeper tunnel areas. The 10,000-square-foot, multi-purpose cave took longer than expected to complete, but it is expected to provide significant benefits as envisioned by Oak Mountain's owners, the husband and wife team of Stephen and Valerie Andrews.

Through these doors...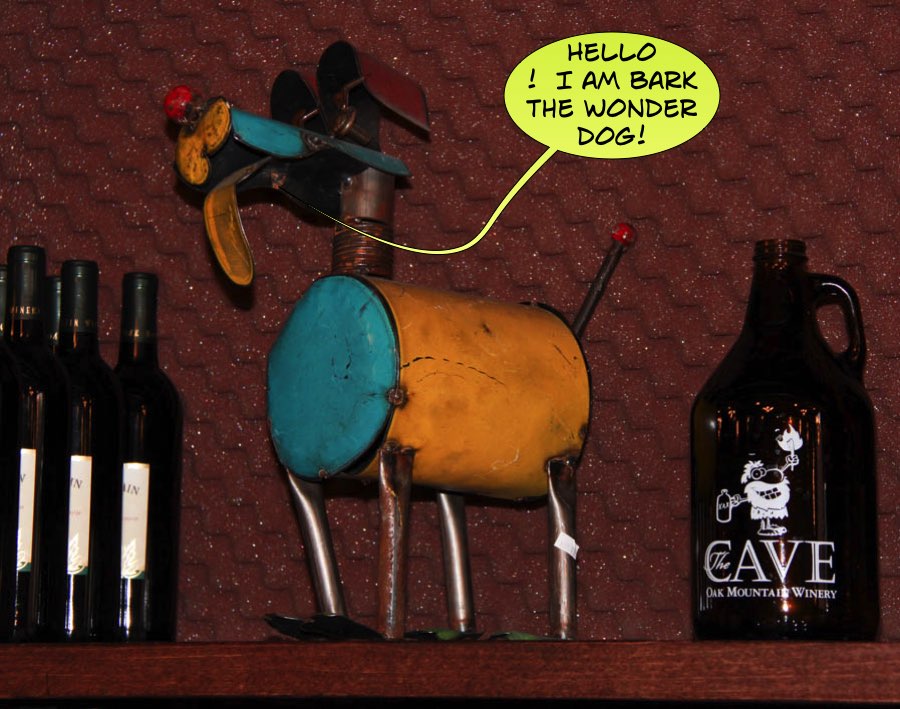 He was watching us carefully

"Dang... Missed another opportunity!"

Made from corks... Someone is handy!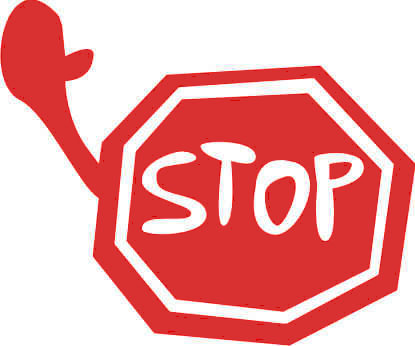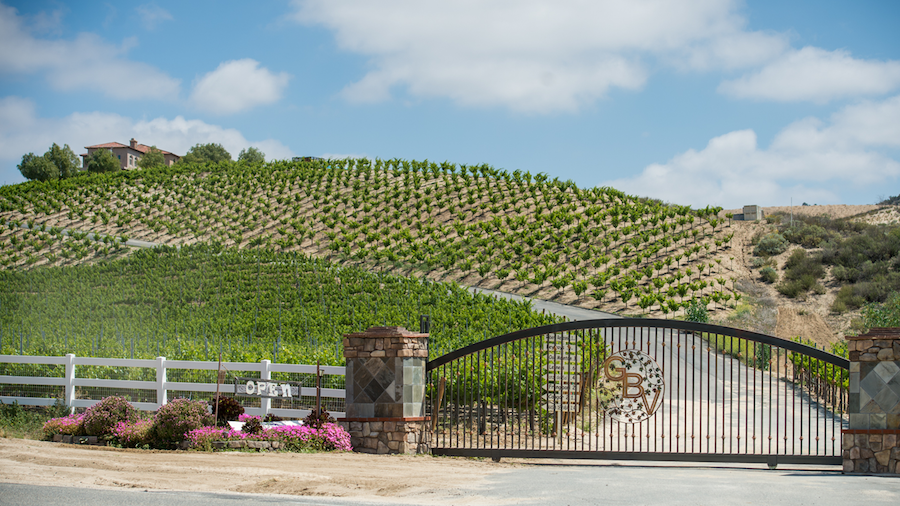 Gershan Baccuss Vinteners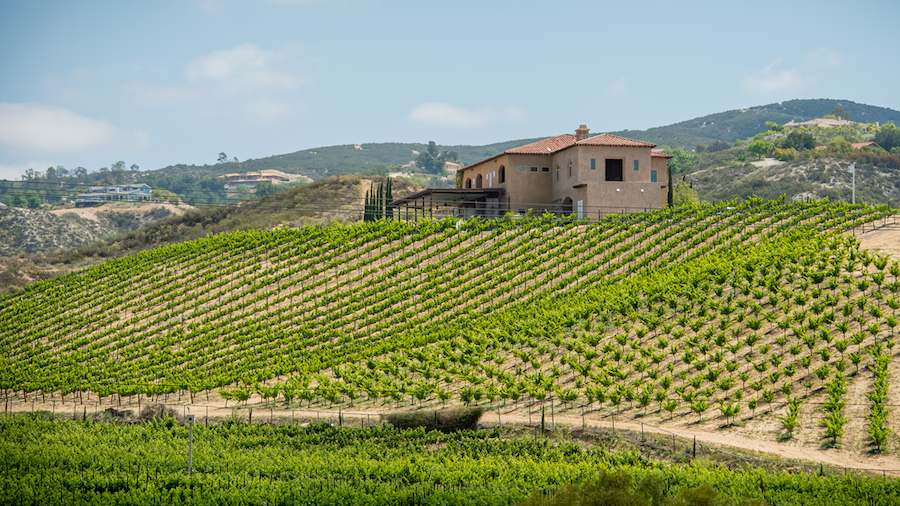 Beautiful property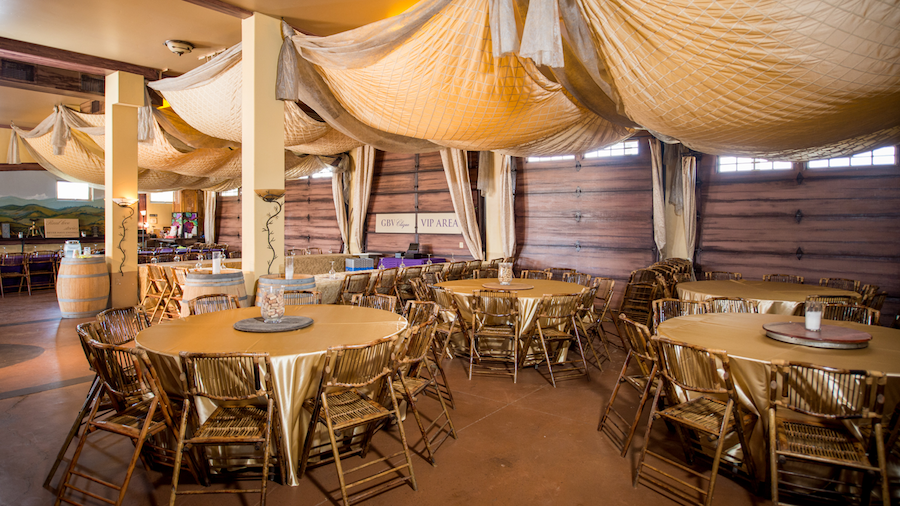 Inside sitting rooms for tasting! Wonderful idea!

Set up for weddings.... Yes!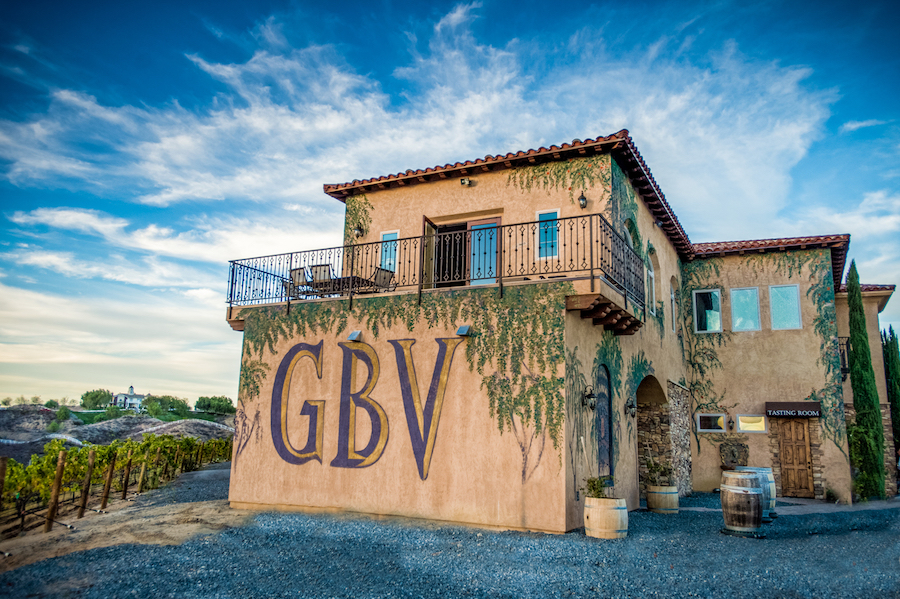 Overlooking the property

Axel was there to meet us!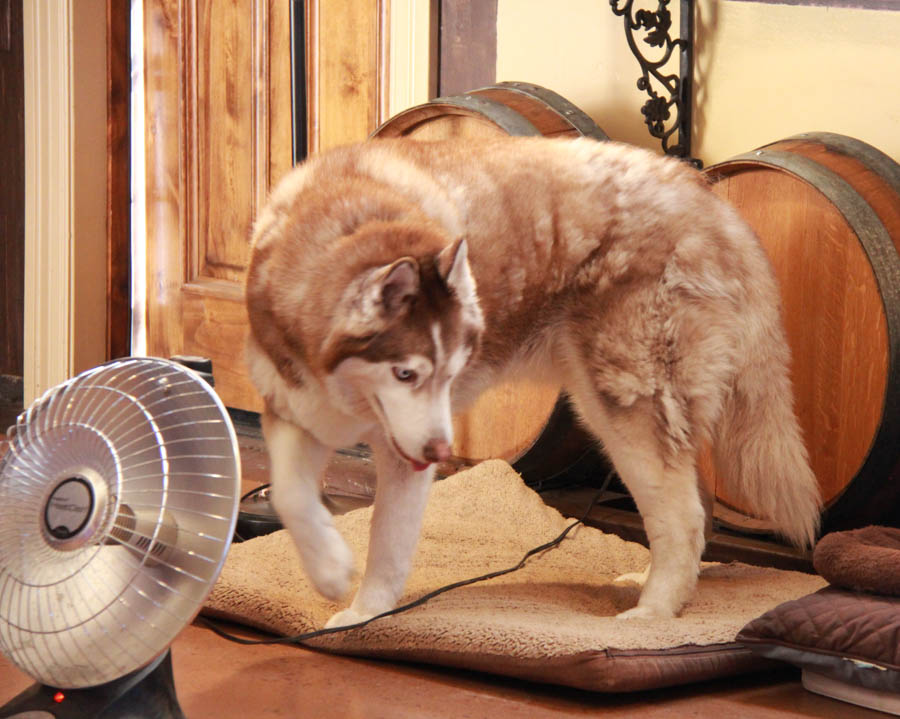 Seven years old and friendly as can be!

We snuggled a tiny dog who was visiting the winery

Grandma Feltz lives up the hill overlooking the facility!

The crushed rock driveway was hugh... Easy to turn around

Flowers in the middle of winter? Yes! It is California!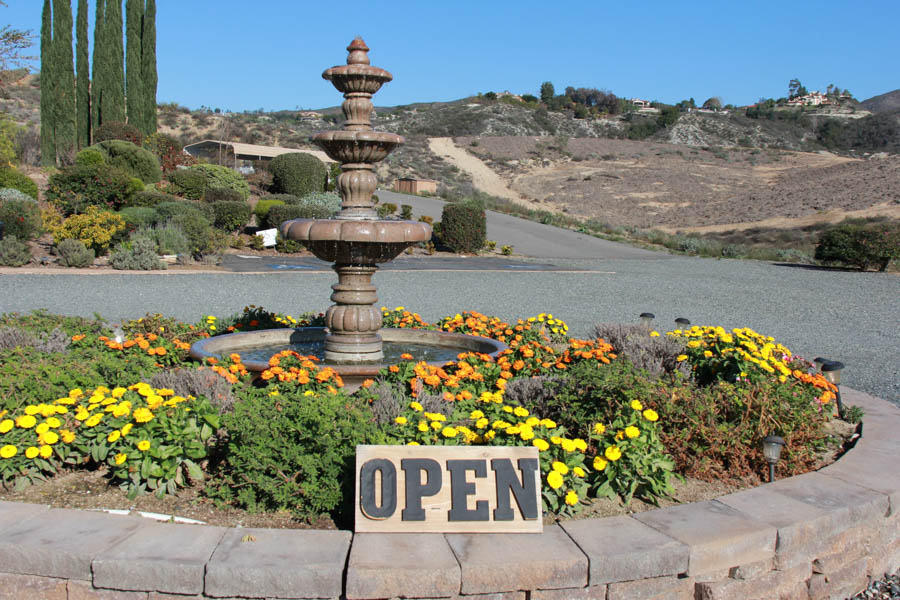 They were open!

Bob finds a chair and tasting can begin!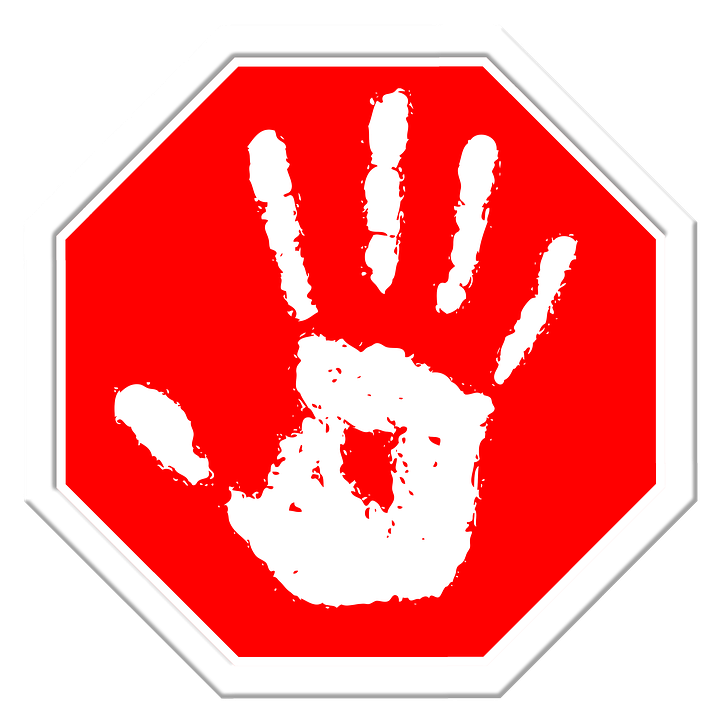 #3 - South Coast Winery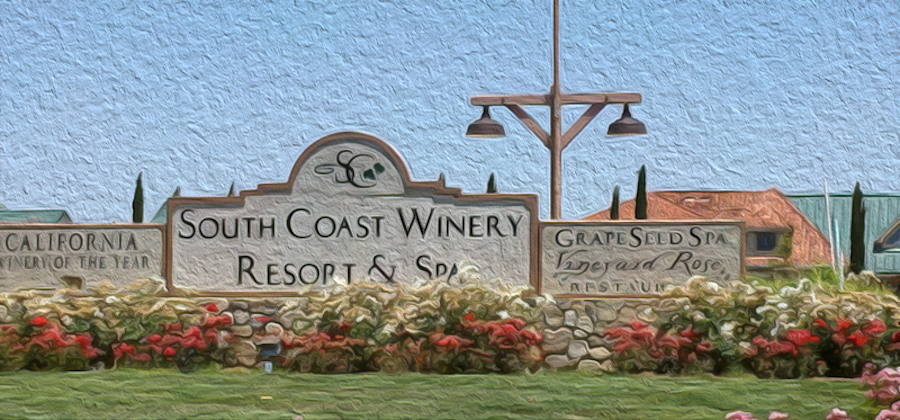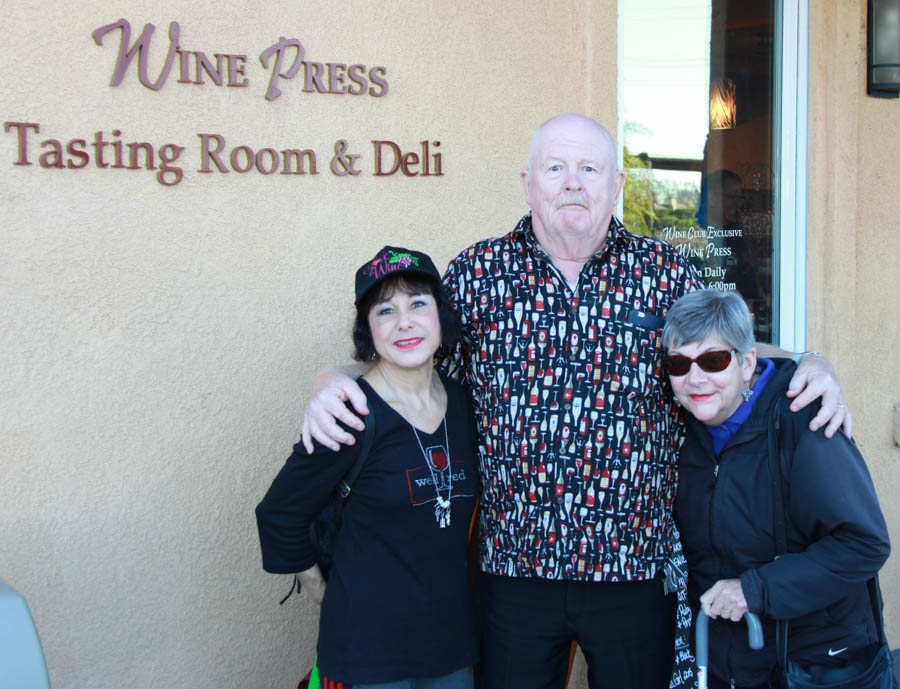 Paul looks terrified!

We did a short "fly-by"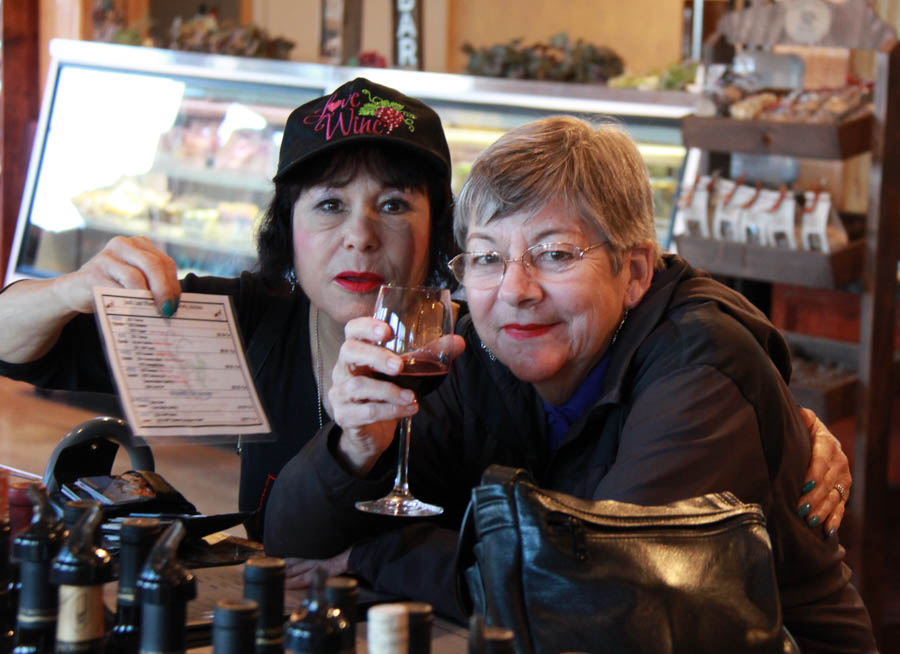 ...until these two got together!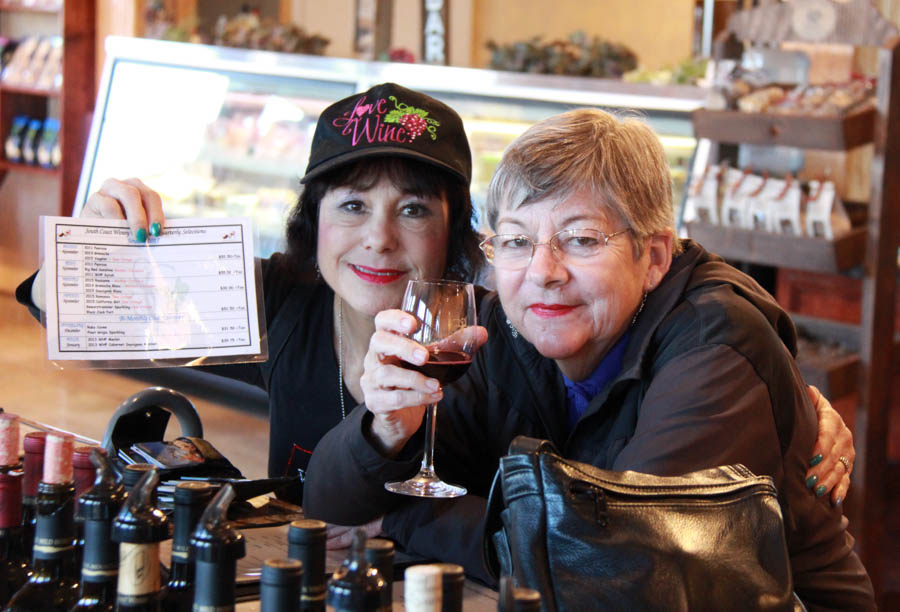 Champagne makes them smile!

"Come on ladies... We must away"

#4 - Europa Winery... Perhaps our favorite

Bob captured the moment