Temecula Valley Wine Country invites you to enjoy the irresistible charm of our friendly tasting rooms and savor the hundreds of award-winning wines offered by our 35 member wineries.  
The Temecula Valley is located in a veritable paradise which encompasses an area including over 35,000 acres of rolling hills and vineyards.  Rural in nature, sustainable in farming practices and including an agricultural preserve known as the Citrus/Vineyard zone, the Temecula Valley is widely recognized as the 'jewel' of Riverside County.  We are centrally located and within an hours drive from San Diego, Orange County or the Palm Springs area.  Each of our family owned wineries are easily accessible and situated just close enough in proximity to one another to make your wine country tour a breeze. 

First Stop - Falkner Winery

Donna tries her new language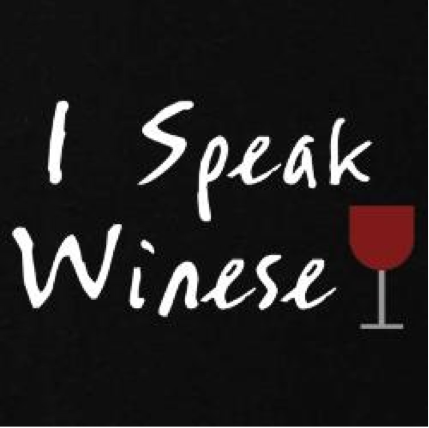 Triket and Shelley know us well

To lunch at Falkners Pinnacle Restaurant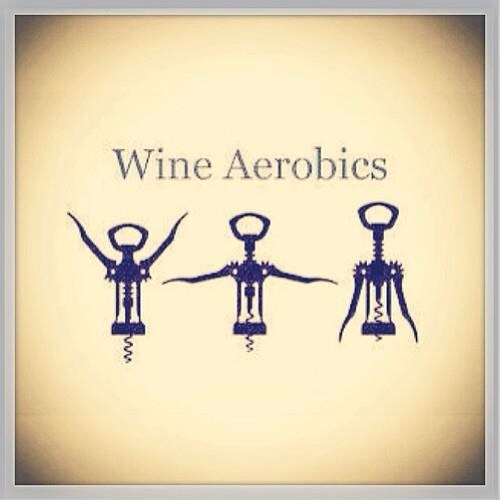 We had to do aerobics after lunch.... We did
Stop Two - Longshadow Winery & Vinyards
Did You Know? - We know what you're thinking... What does surfing have to do with wine?
Try balance, harmony and nature for starters.

Surfing is part sport, part meditation and all working within, rather than against, nature. Winemaking? Pretty similar approach.
Both surfers and winemakers reach the summit of their respective crafts when they attain an understanding of, and a respect for, the environment in which they work (and play). Adapting to their surroundings and reacting correctly, they achieve peak performance, on the waves and in the vineyards.
Longboard Vineyards was established in 1998 by a soul surfer who decided to leave the corporate winemaking world after making award-winning wines for others for 20 years. We grow and process grapes from our own vineyards as well as make wines from grapes we purchase from our friends and neighbors. Come join the tribe...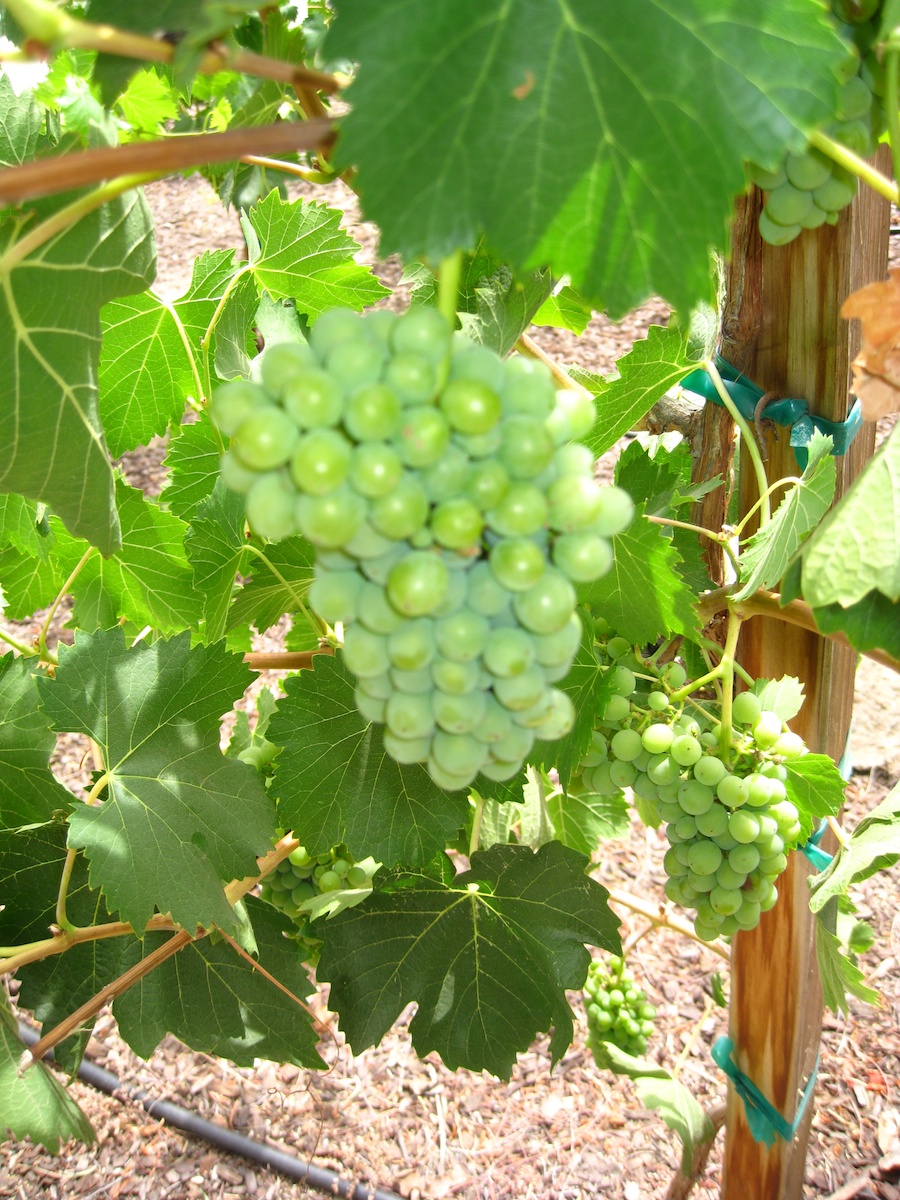 We love their front yard

Yeah! We made it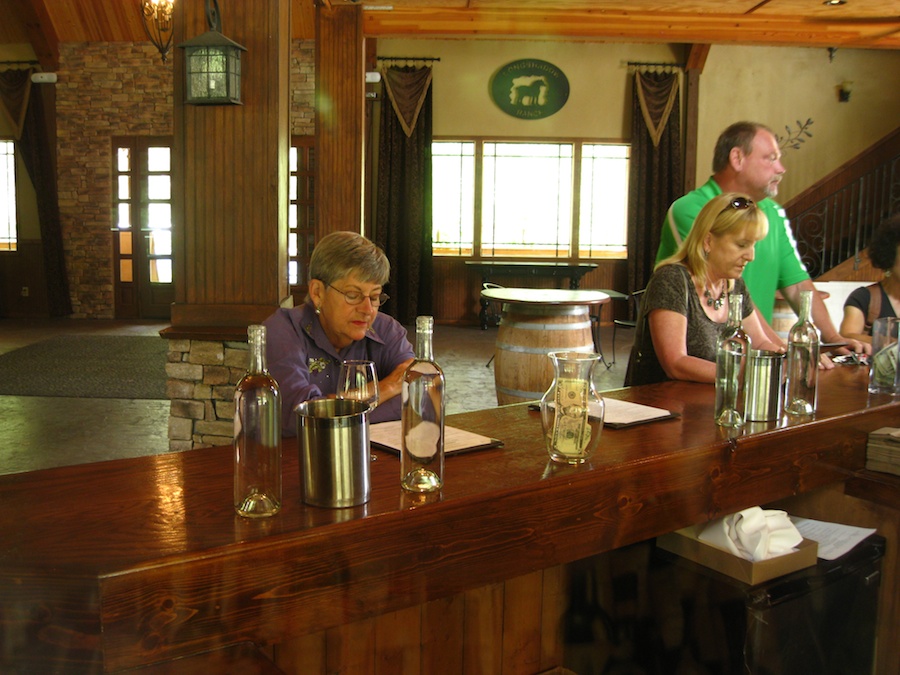 Sue studies the possibilities

Perfect place for weekend parties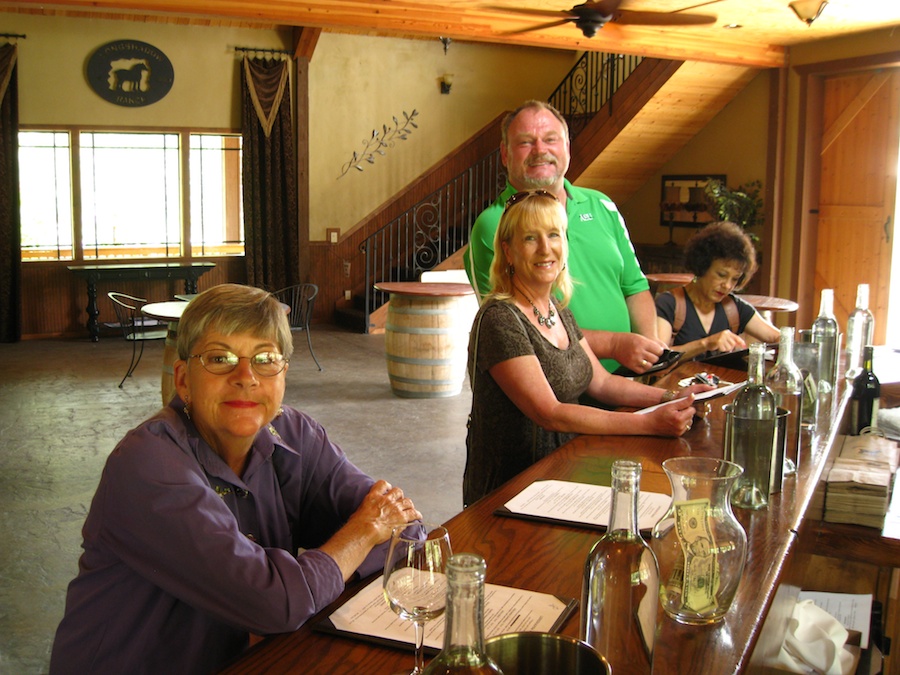 Sue, Colleen, Pablo, and Donna

Looking through the window... Bob is at the button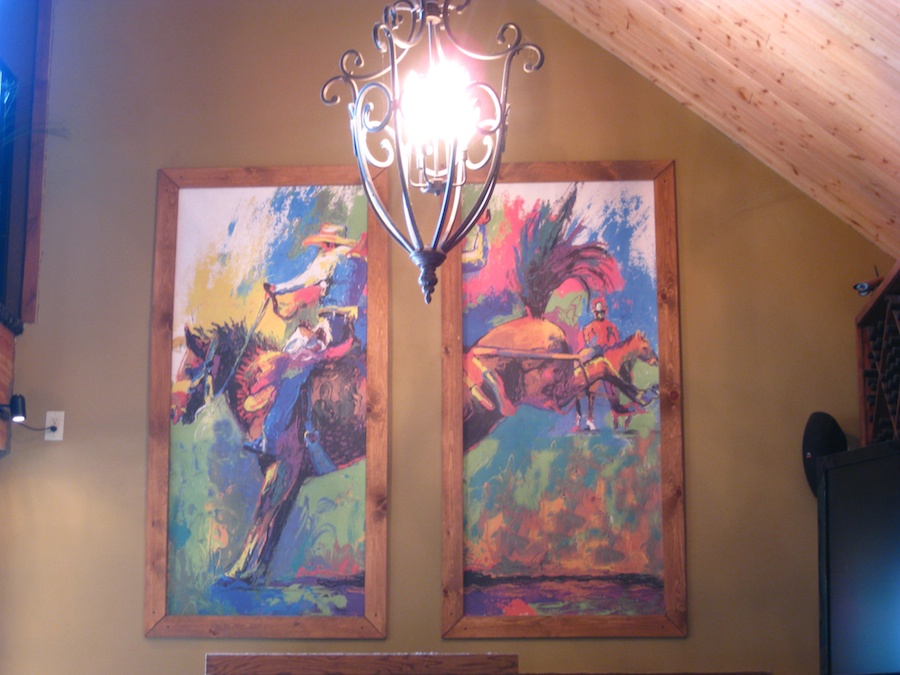 Great horses on the property

Don't ask.... Don't tell

We heard screaming from a hawk.... Look on the fence

The hawk got a mouse lunch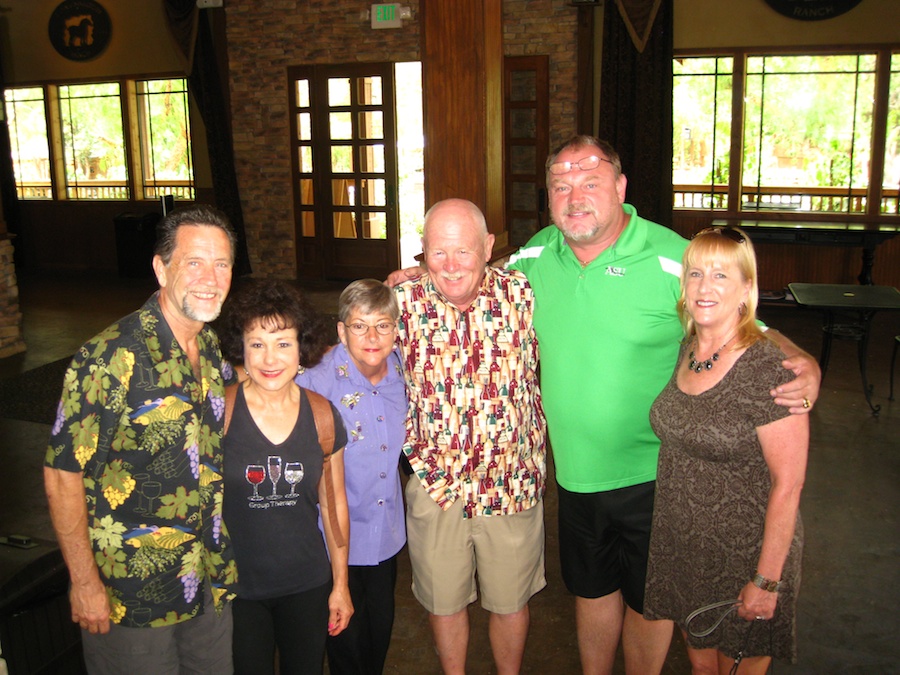 We have loads of fun... Laughing, teasing, and tasting...

The jolly green giant
Did You Know? - The Minnesota Valley Canning Company was founded in 1903 in Le Sueur, Minnesota. It used the brand name "Le Sueur Z" for canned vegetables starting in 1903; "Le Sueur" by itself was first used in 1933.
The brand "Green Giant Great Big Tender Peas" was first used in 1925. The figure of a giant was introduced in 1928. The company was renamed to the Green Giant Company in 1950. The Giant made his first television appearances in 1958, voiced by such actors as Thurl Ravenscroft and (most familiarly) Elmer "Len" Dresslar Jr.
Since 1973, he has had a young apprentice, "Sprout," who represents the consumer. In 1979, it merged with the The Pillsbury Company, and in 2001, the group was acquired by General Mills.[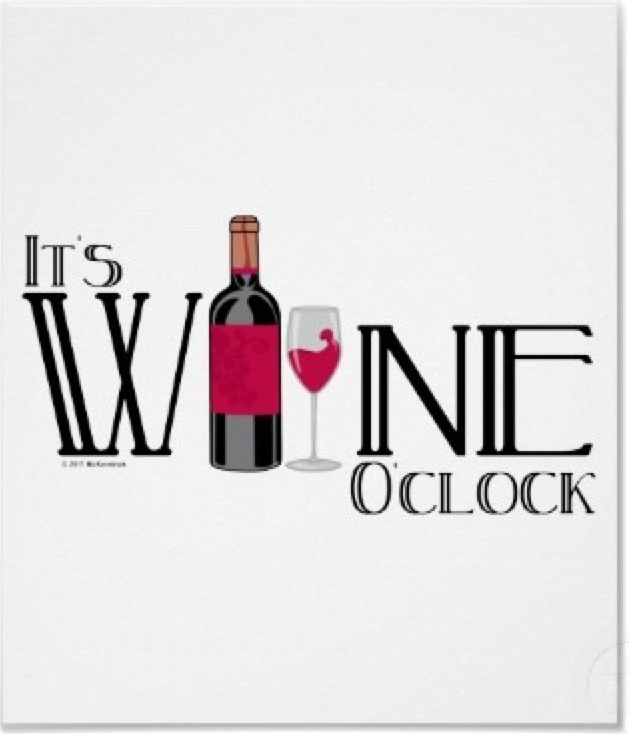 Stop Three - Lorimar Winery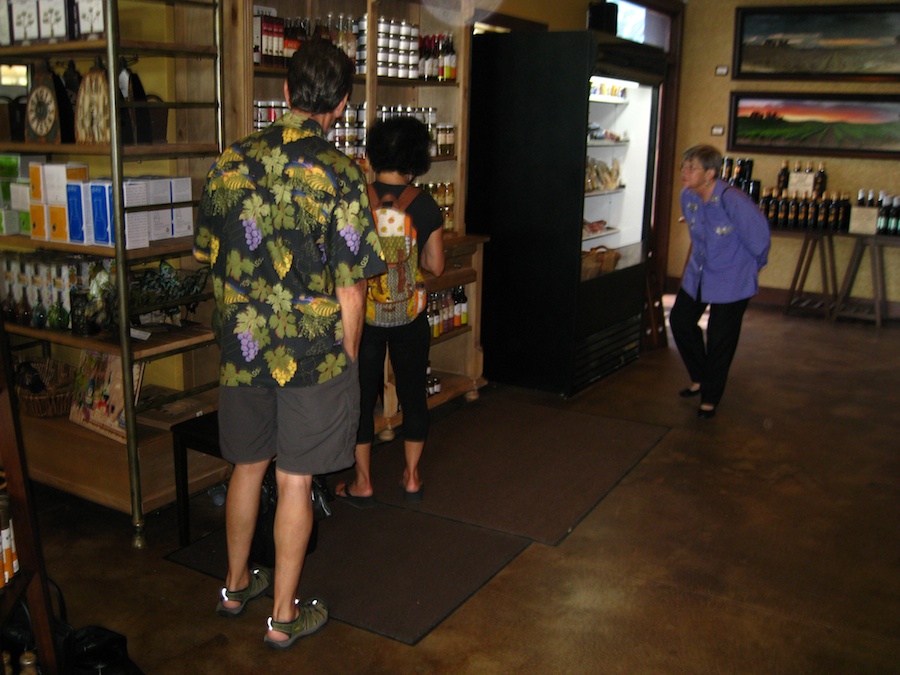 Shopping is part of tasting

The vineyards looked great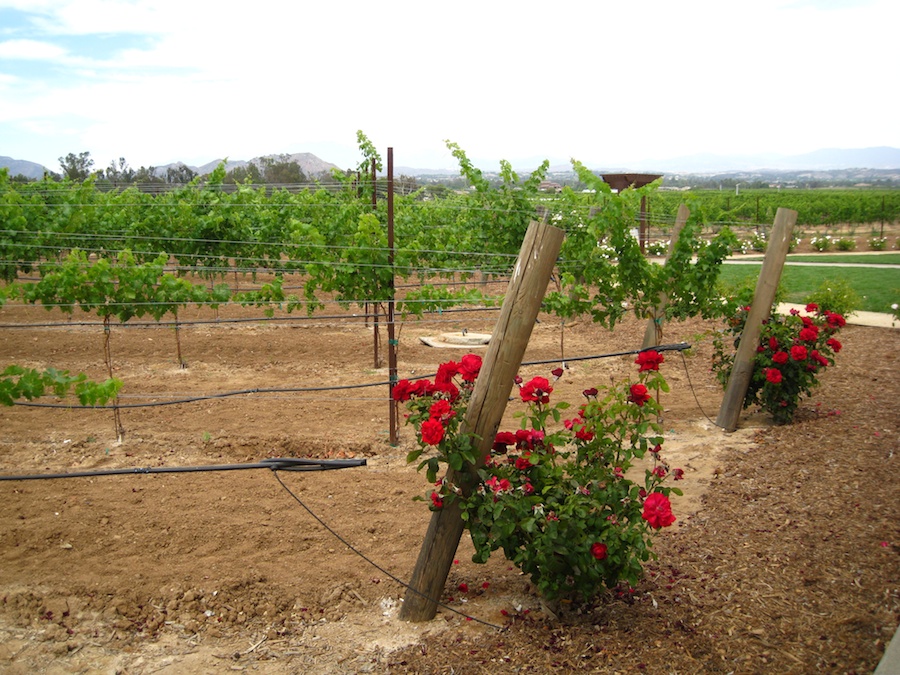 Someone has done a lot of work

What to do with a wine barrel

It was a large facility

A beautiful building
Stop Four - South Coast Winery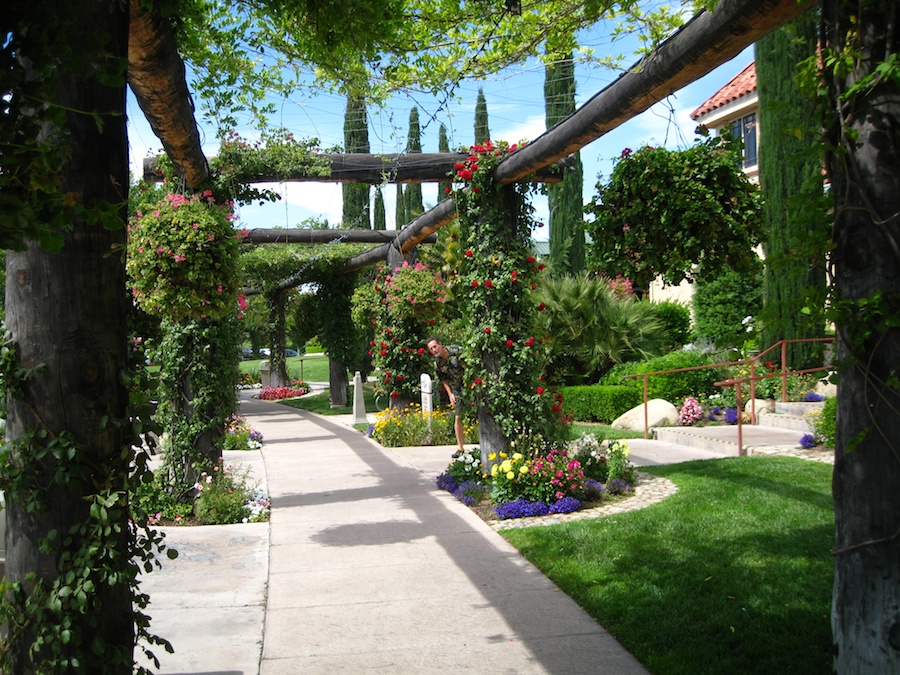 It was 76 degrees and beautiful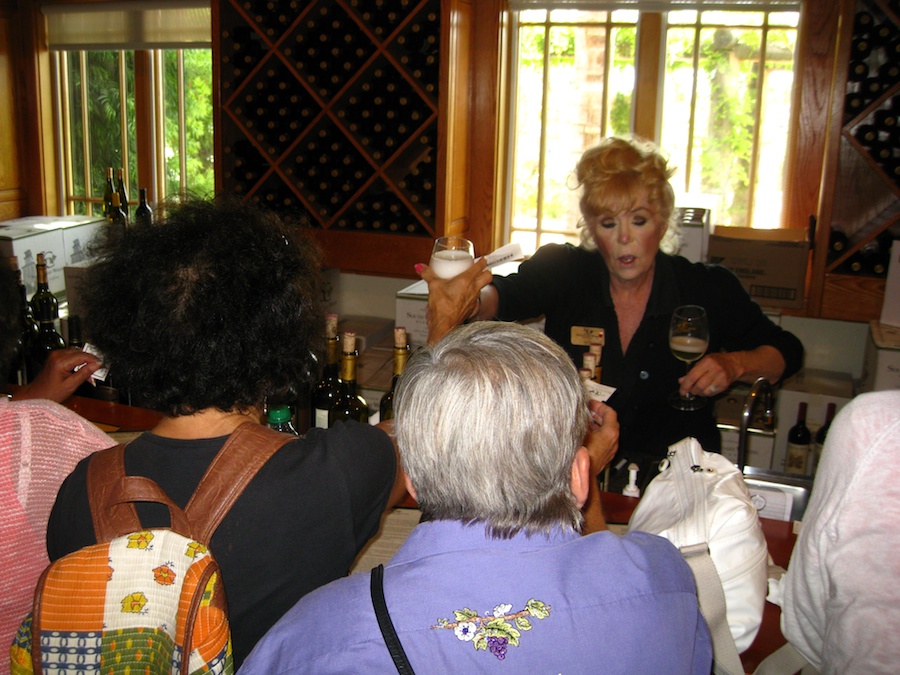 Donna and Sue know the staff.... Jouce is always delightful

Checking out the sparkling wines at South Coast Winery
Did You Know? - Sparkling wine is a wine with significant levels of carbon dioxide in it making it fizzy. The carbon dioxide may result from natural fermentation, either in a bottle, as with the méthode champenoise, in a large tank designed to withstand the pressures involved (as in the Charmat process), or as a result of carbon dioxide injection.
Sparkling wine is usually white or rosé but there are many examples of red sparkling wines such as Italian Brachetto and Australian sparkling Shiraz. The sweetness of sparkling wine can range from very dry "brut" styles to sweeter "doux" varieties.

We is "The Wine People".... Not the wino's!

Packing up to head for home