This will be fun as we have the Roberts, the Duda's, and the Zaitz... The giggle-o-meter will be falling off the pegs. The Robert's met us at our house so we could drive together.
In Summary

Click for full sized image
First Things First... Falkners Winery And Lunch!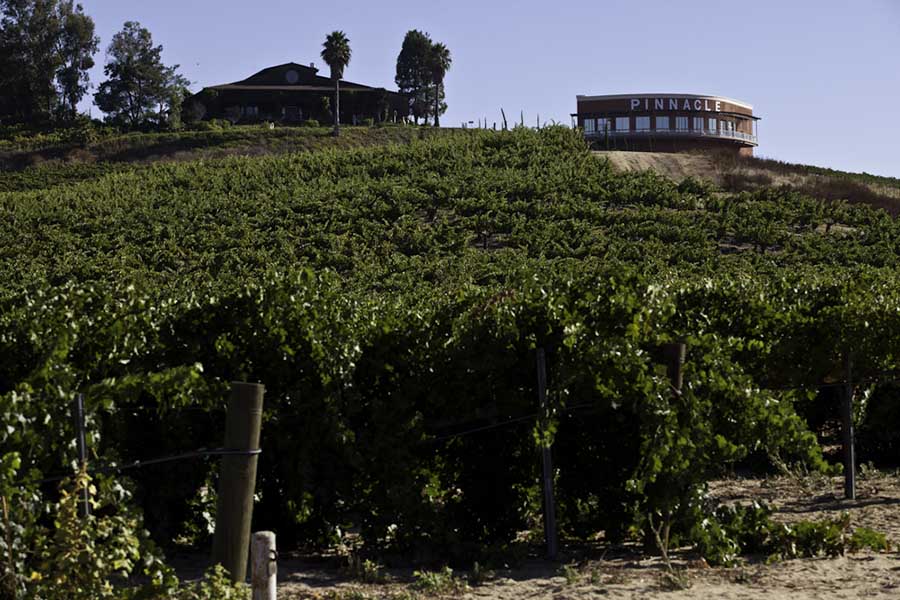 Tasting room and great dining... Right together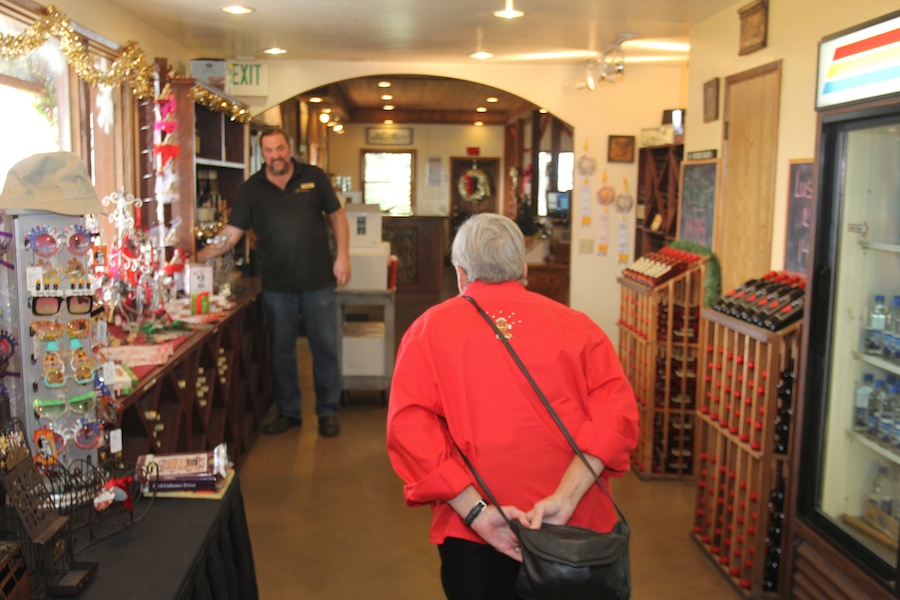 We be spotted by Shelly ... After he passed out he checked us in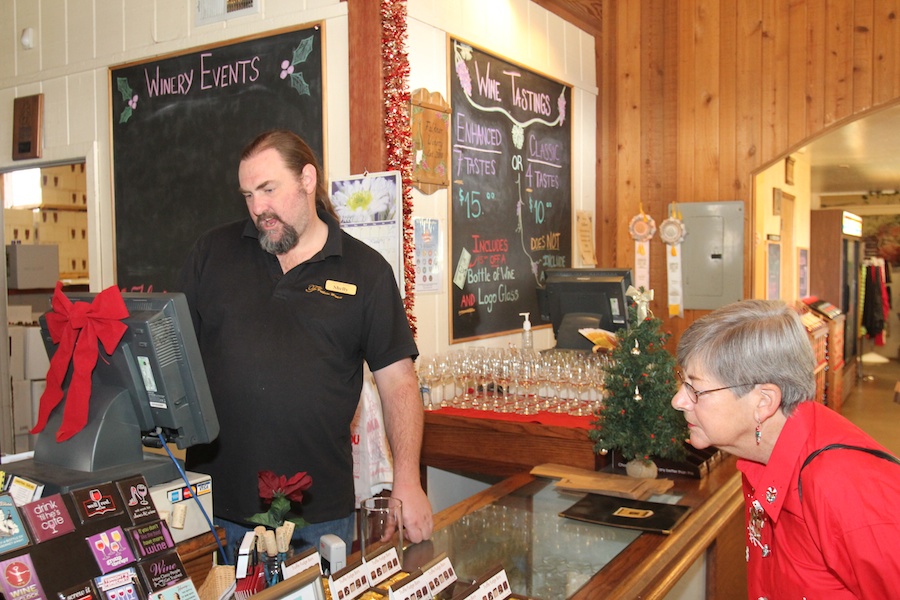 You have how many???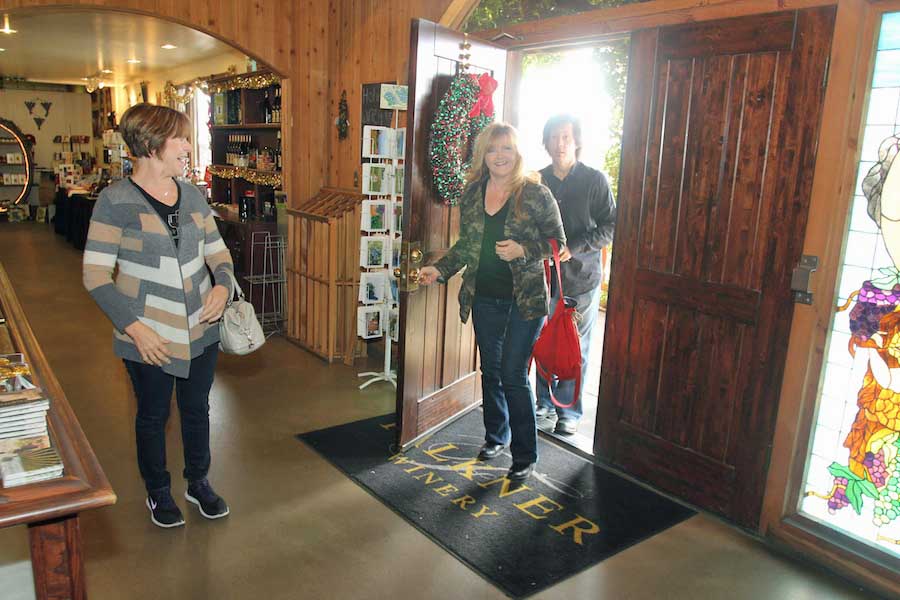 Right on time....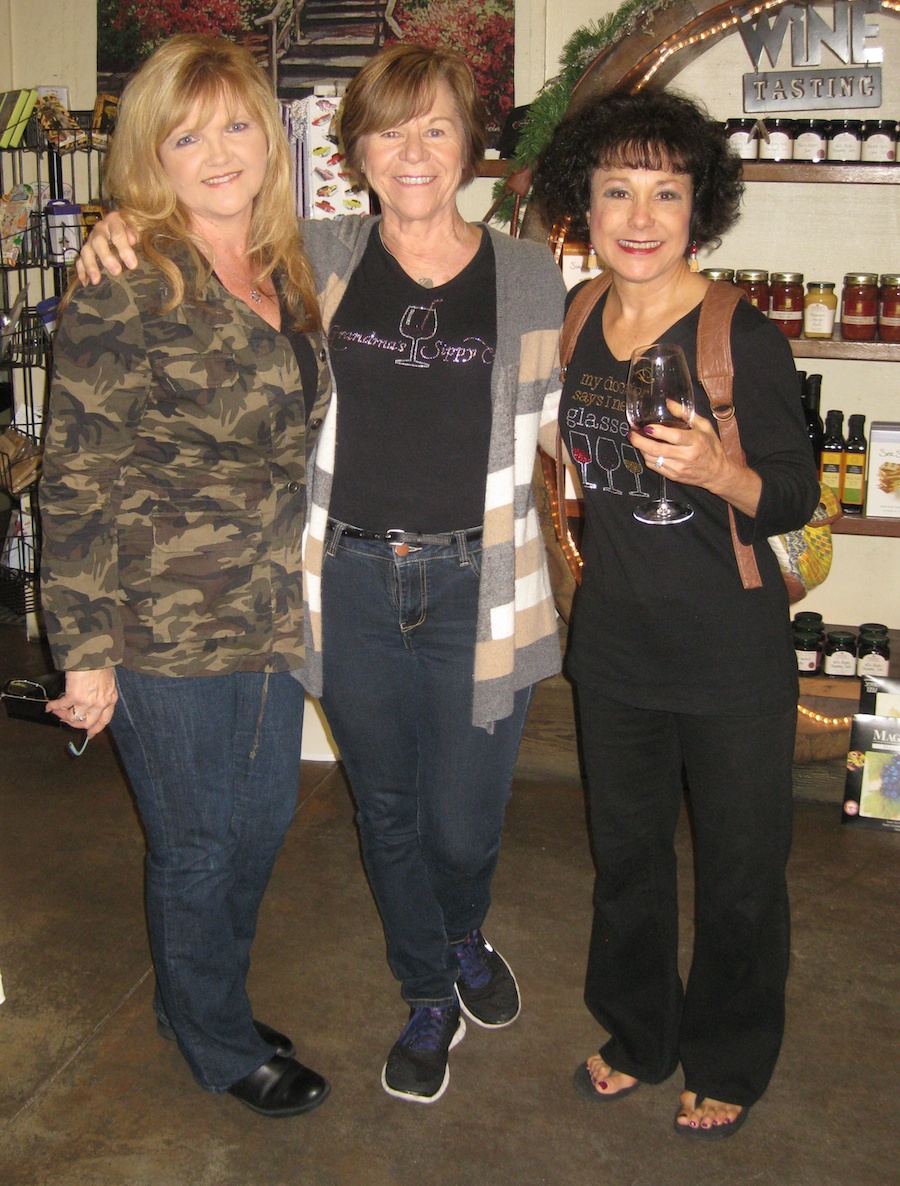 Robin, Kathy, and Donna

Every heard of a "Two fisted drinker"?
Shelly is a "Two Fisted pourer"!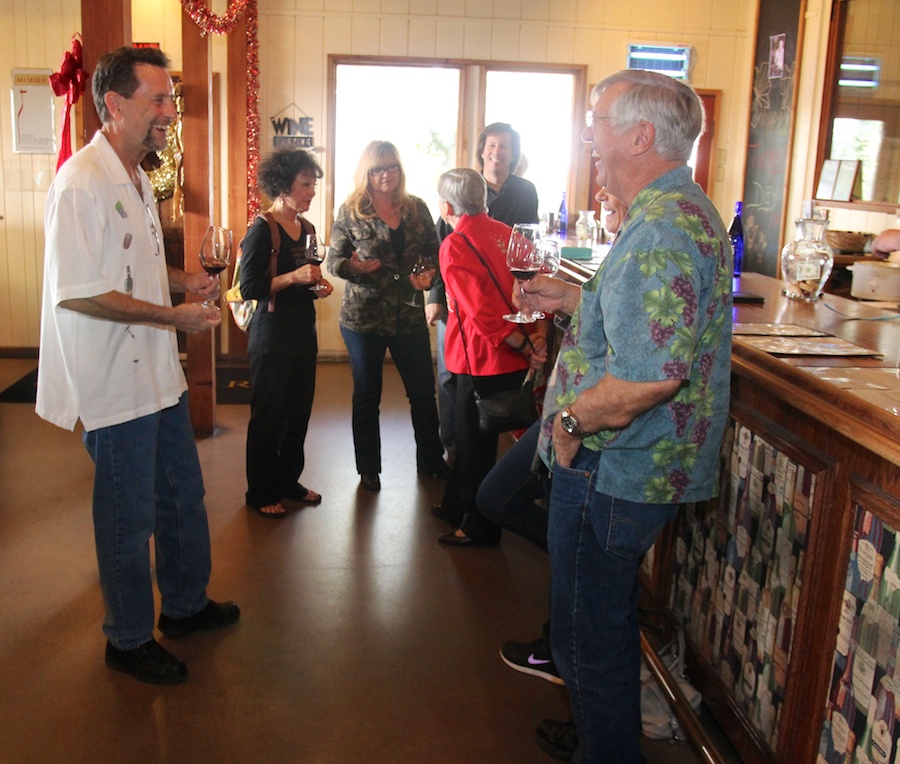 Yeah! Yeah! The gang is all here... Official tasting may start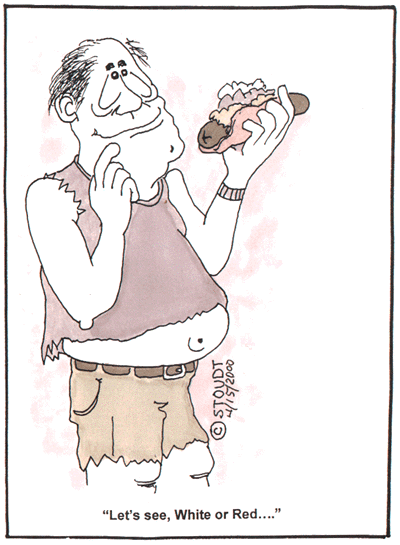 Bob was having difficulty in selecting what to taste

You can almost hear the sound of the wine....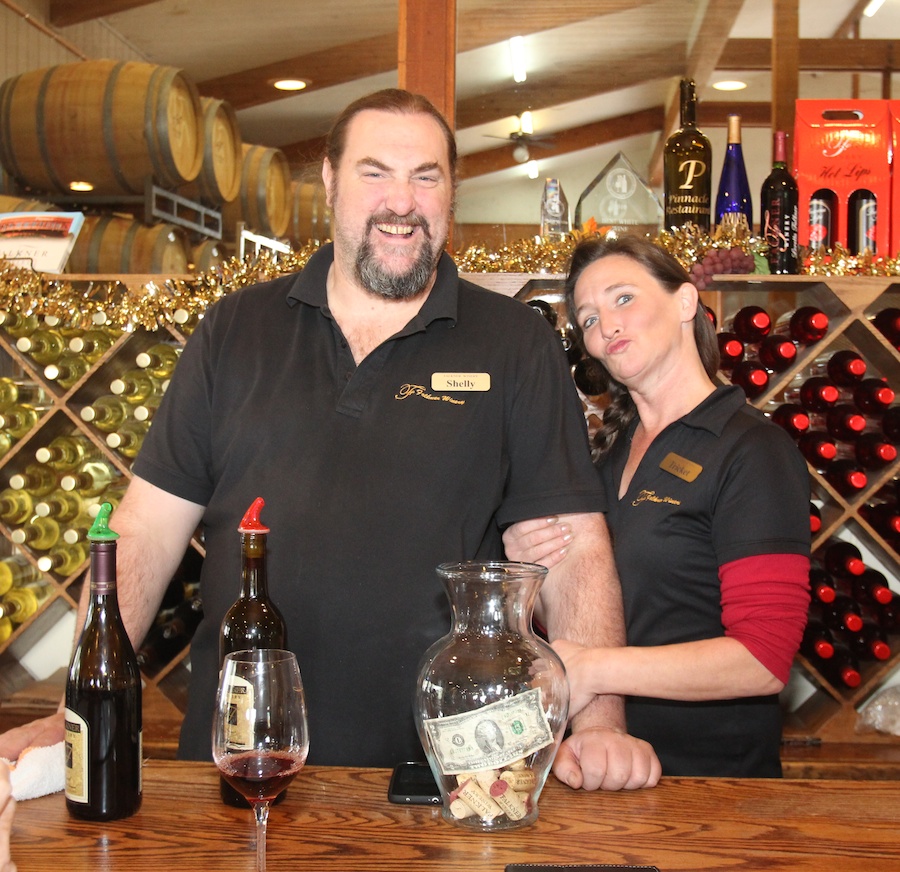 The staff is quite serious about the wine tasting activities

Shelly's hands are quicker than the eye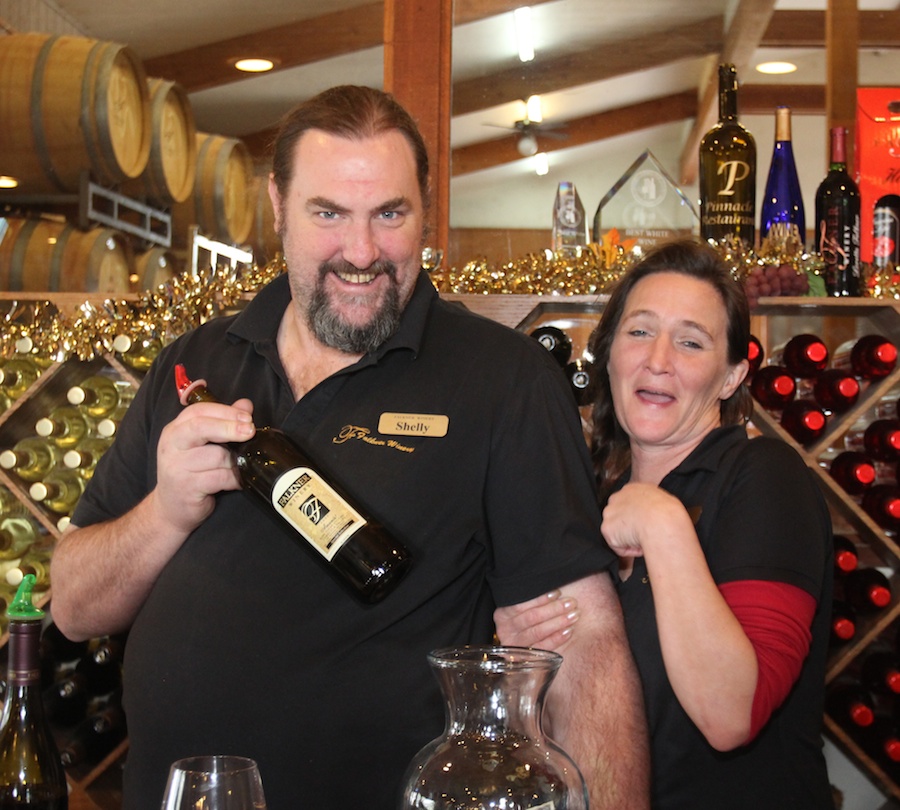 "P-s-s-s-s-t Shelly! That's the good stuff!"

Time to pick up our orders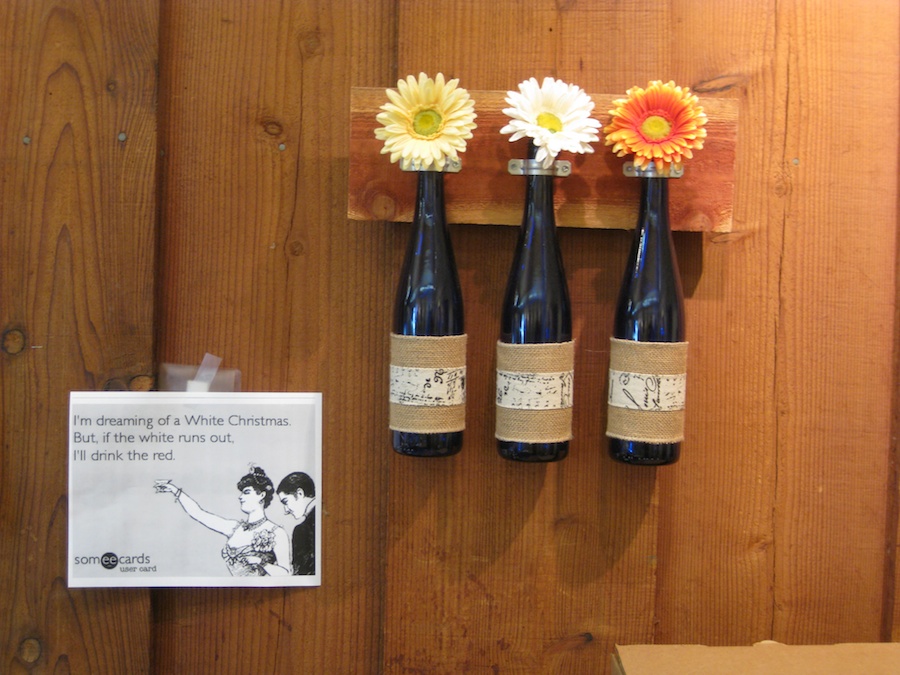 He he he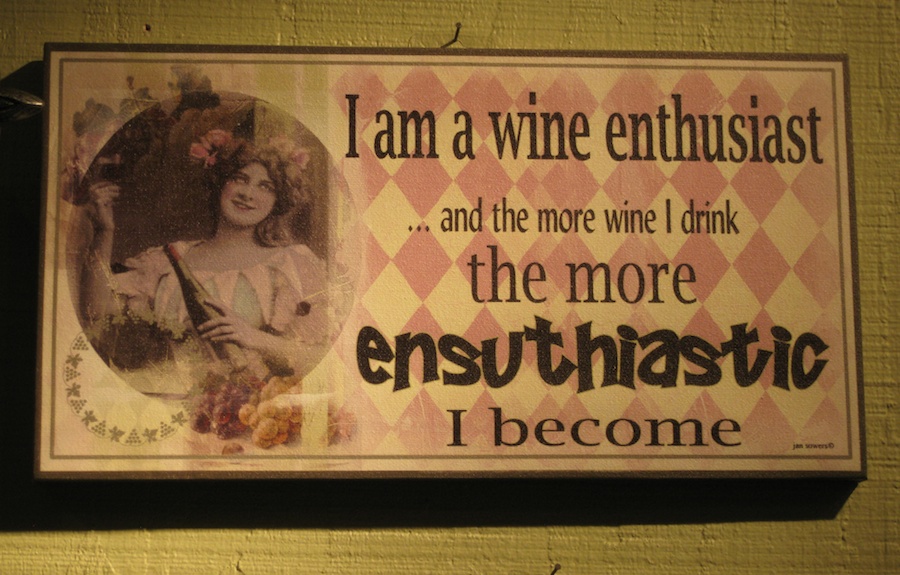 We are really enthisiasts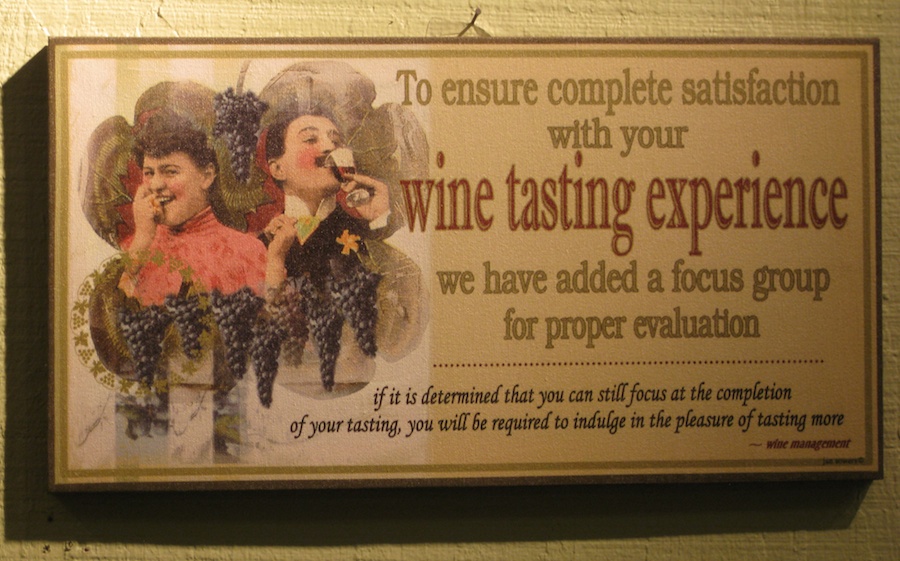 Wanna join???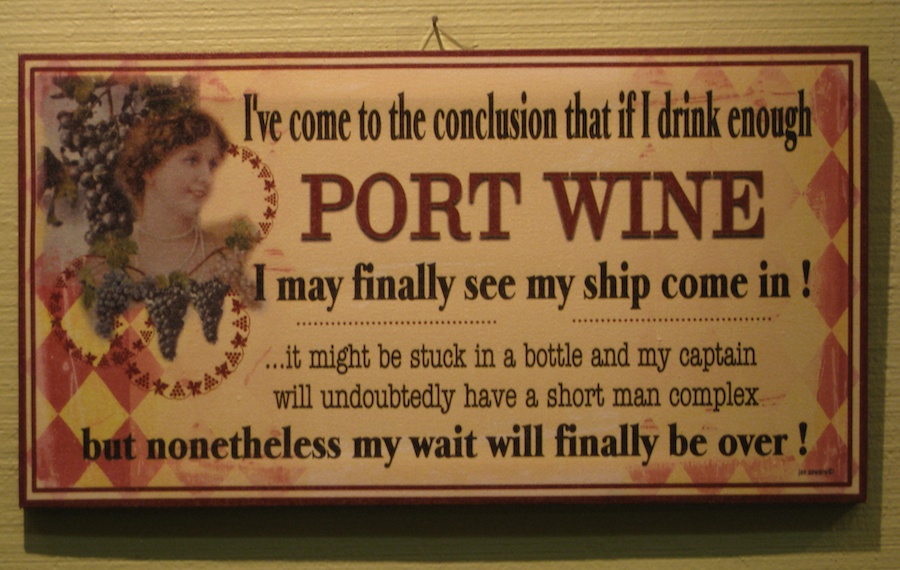 So... Where is the Starboard???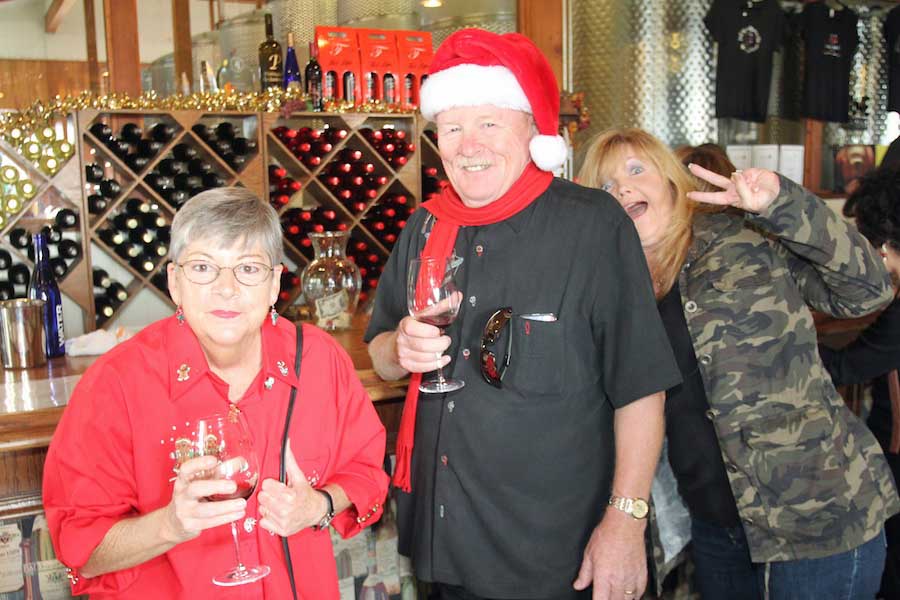 We are dressed for the occasion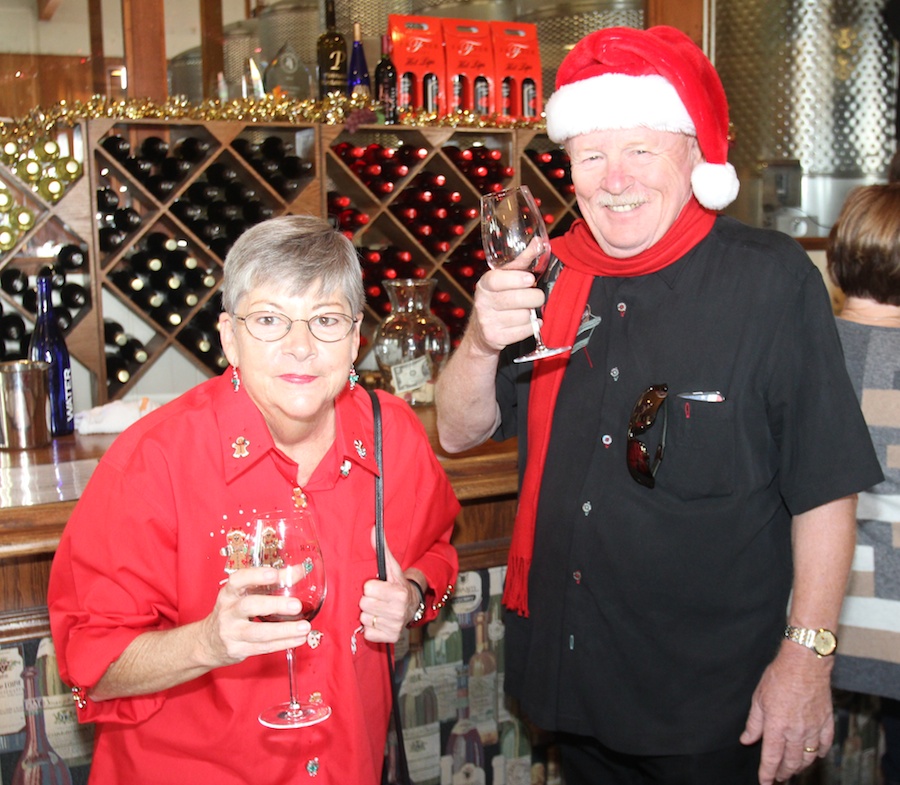 "Dang... I think we have hit the bottom of the glass.... Time to filler up!"

Robin - Your mission, should you choose to accept it, is to keep Dad out of trouble!
Do You Remember? - Mission: Impossible is an American television series that was created and initially produced by Bruce Geller. It chronicles the missions of a team of secret government agents known as the Impossible Missions Force (IMF).
In the first season, the team is led by Dan Briggs, played by Steven Hill; Jim Phelps, played by Peter Graves, takes charge for the remaining seasons. A hallmark of the series shows Briggs or Phelps receiving his instructions on a recording that then self-destructs, followed by the theme music composed by Lalo Schifrin.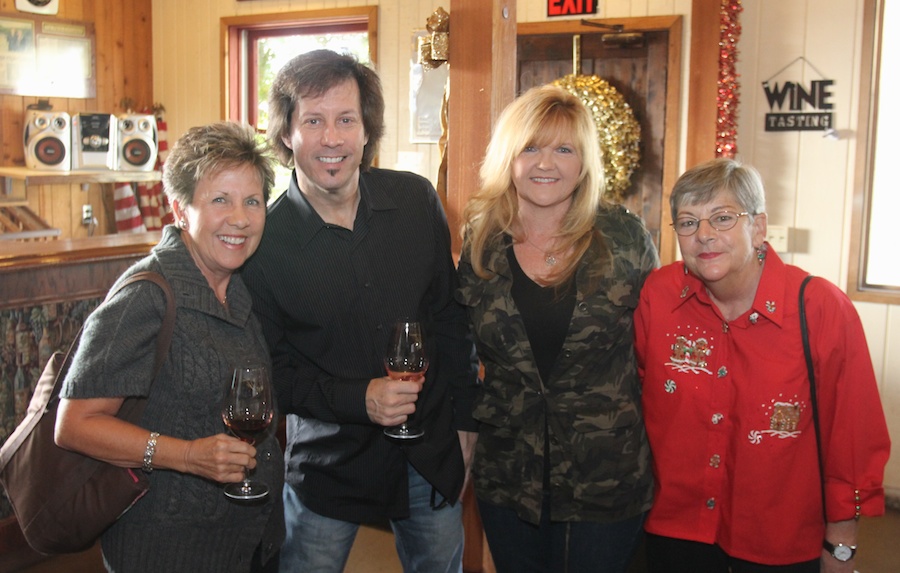 Mikki Bowers joins our group.... A friend from the Boeing Company!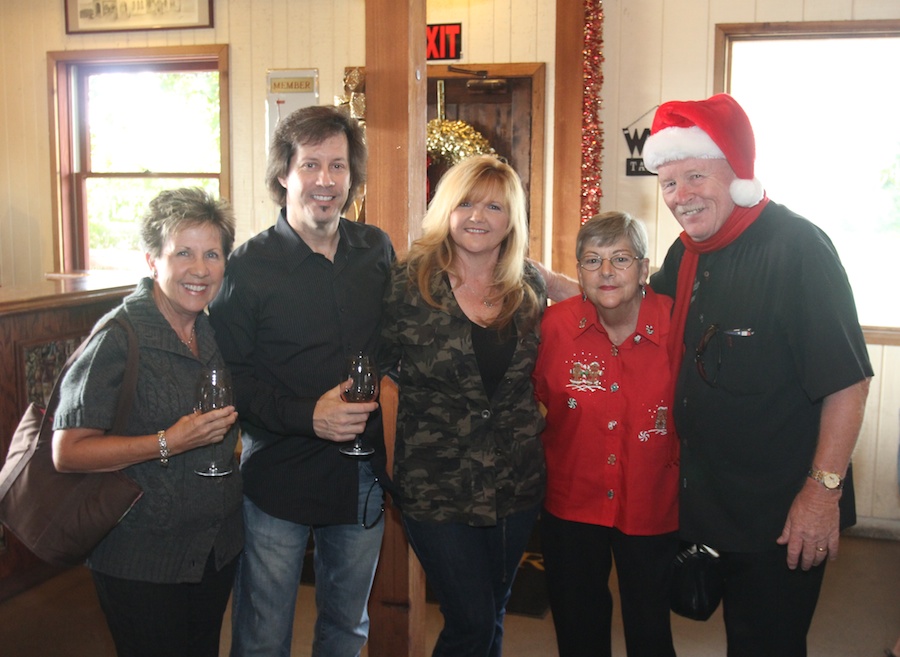 Mikki and Robin reconnected while shopping and the rest is history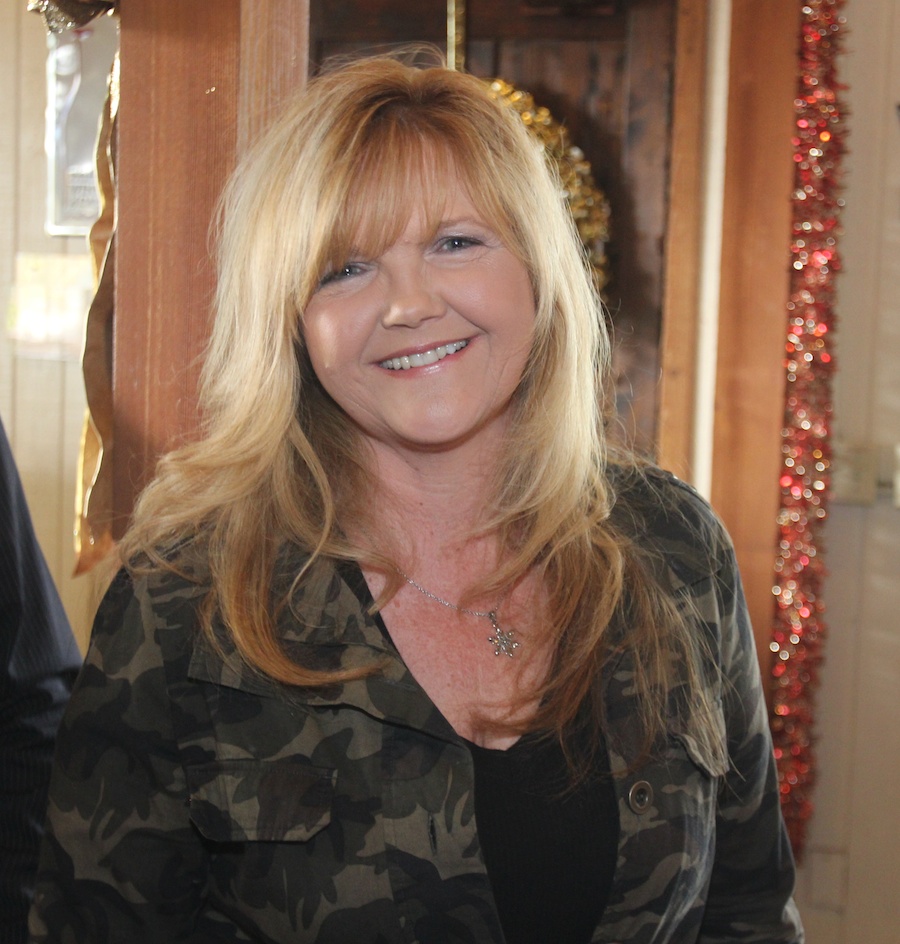 The kid celebrates her birthday (but she will be out of town!)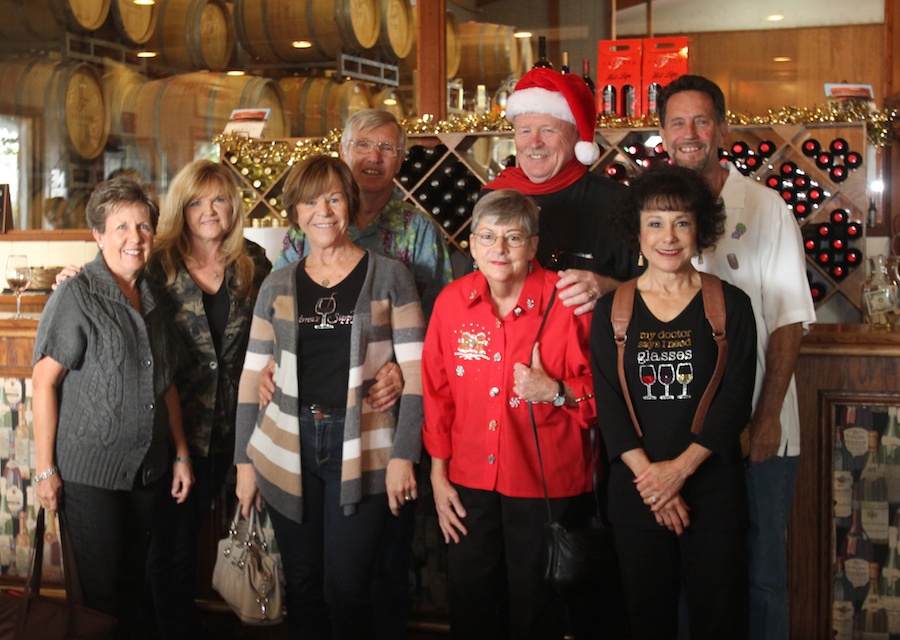 Trinket has some unknown talents... Excellent picture!!!!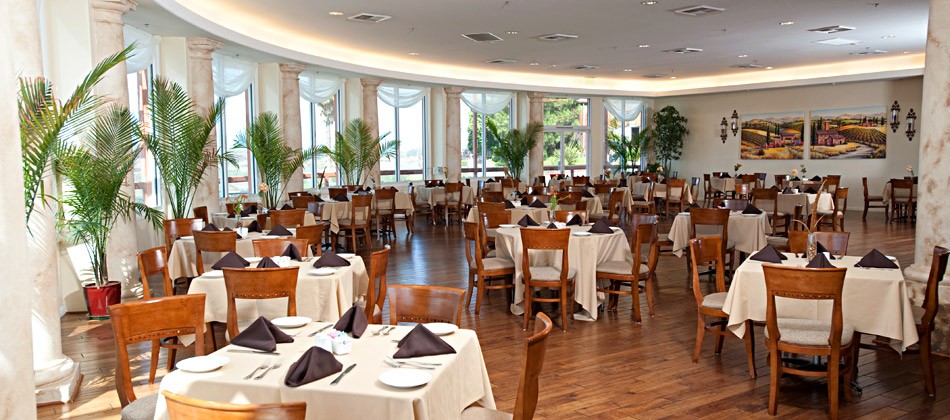 When they saw us, we got put in the far corner of the room!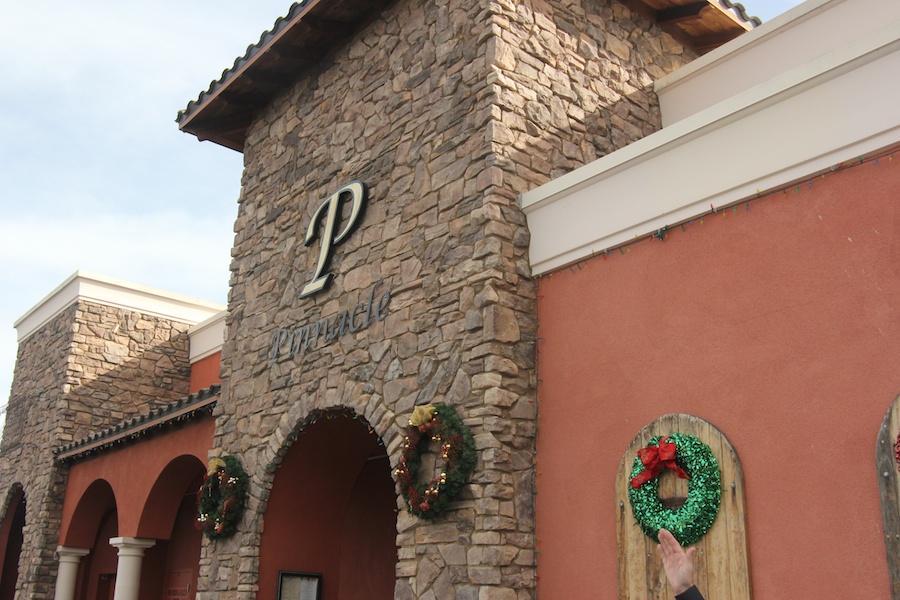 Best dining in town!!!

Ed looks so serious... and did we mention dry!

Bob and Robin made the day special....

...with a flick of the wrists... Transformed into the perfect pose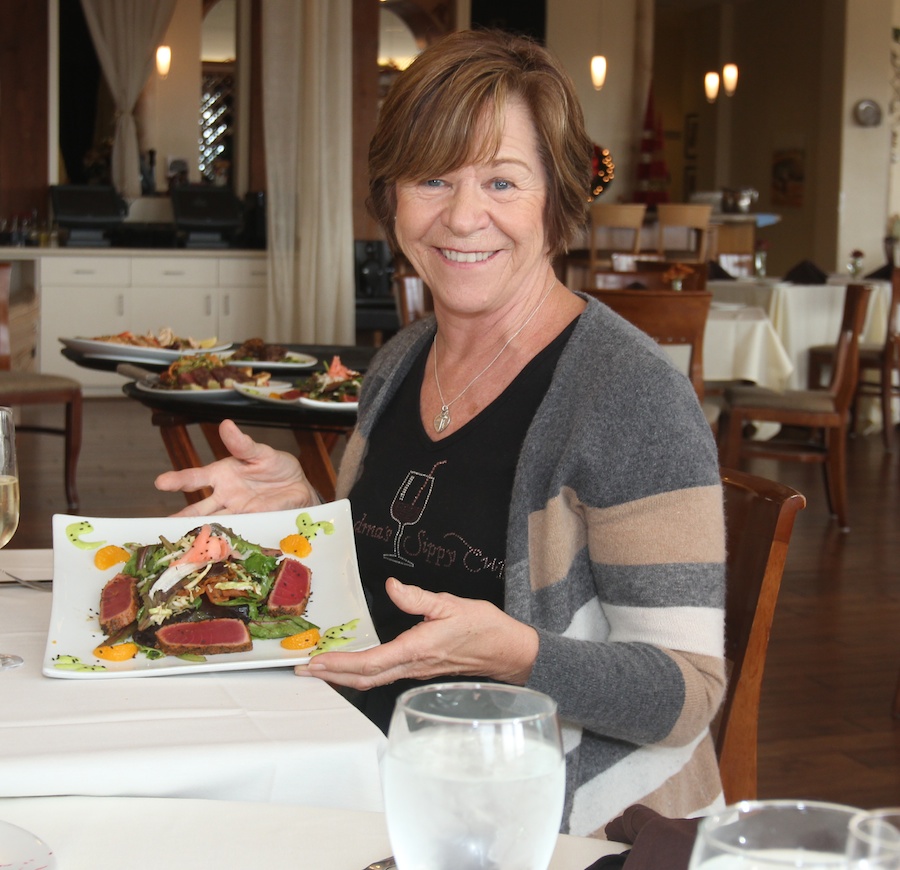 Kathy says "Ah ha" .... No Kathy, it's "Ahi"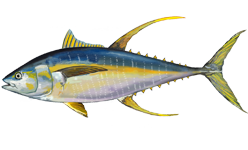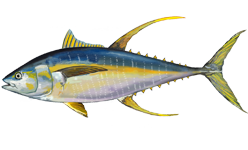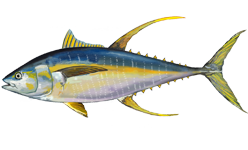 Did You Know? - The yellowfin tuna (Thunnus albacares) is a species of tuna found in pelagic waters of tropical and subtropical oceans worldwide.
Yellowfin is often marketed as ahi, from the Hawaiian ʻahi, a name also used there for the closely related bigeye tuna. The species name, albacares ("white meat") can also lead to confusion: in English the albacore tuna (Thunnus alalunga) is a different species, while yellowfin is officially designated albacore in French and referred to as albacora by Portuguese fishermen.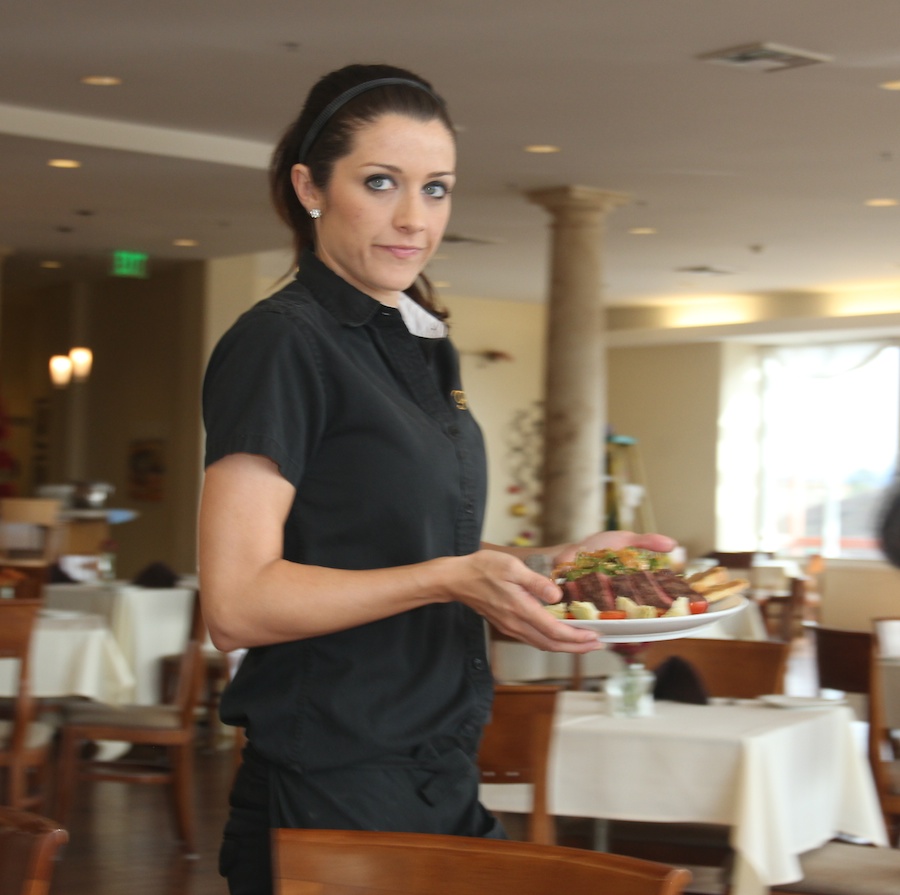 The staff is perfect... Takes care of the smallest detail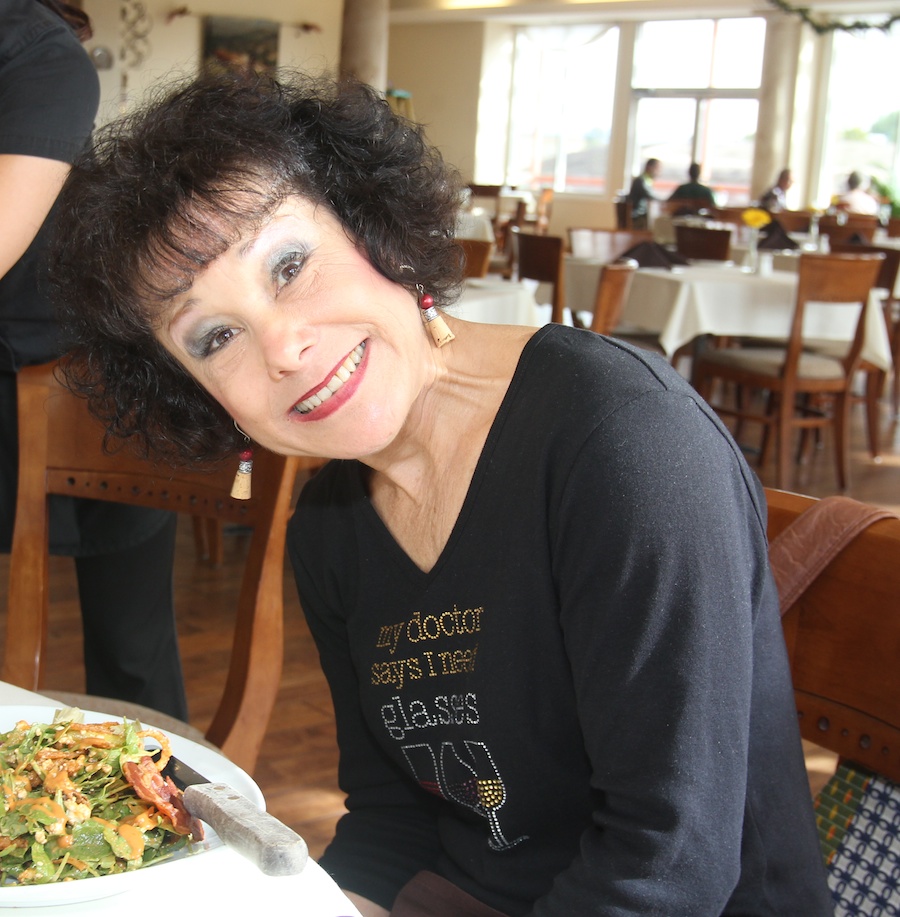 Donna gets ready to attack the salad....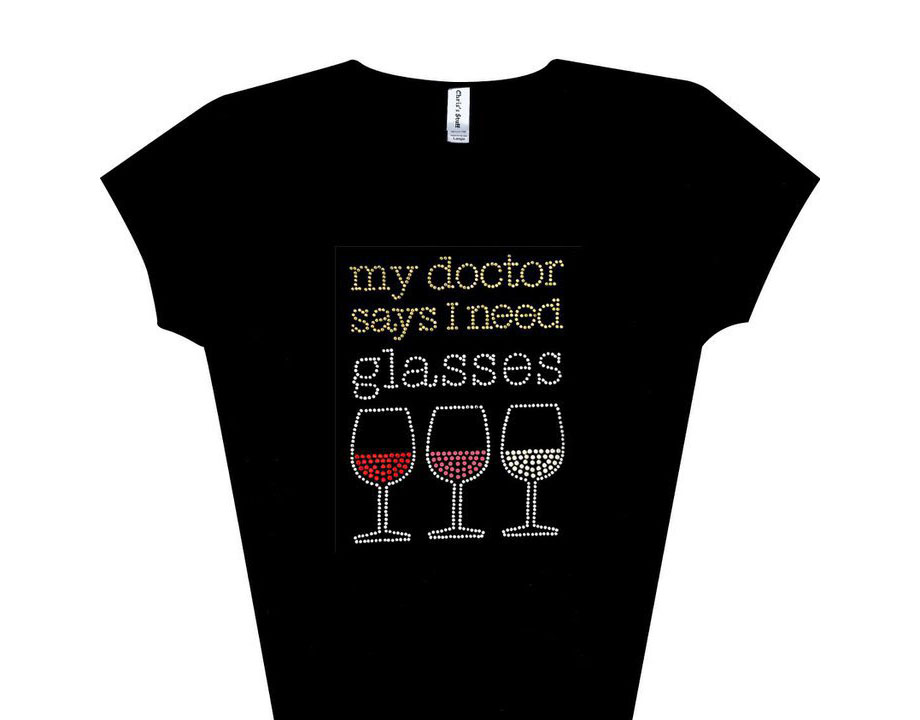 The doctor is always right

Paul had the special... Braised spare ribs with brussel sprouts in a wine-reduction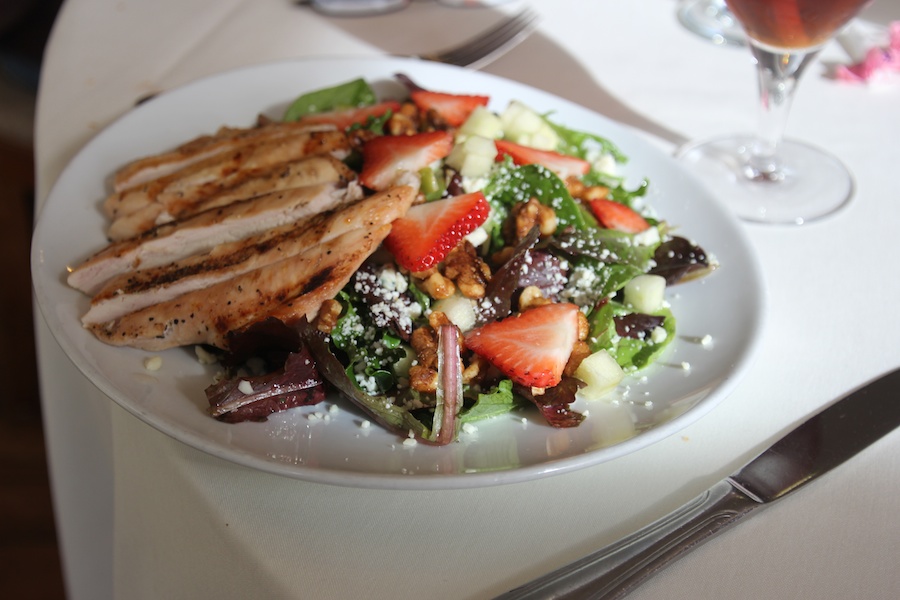 Bob took the easy way out

Merry Christmas all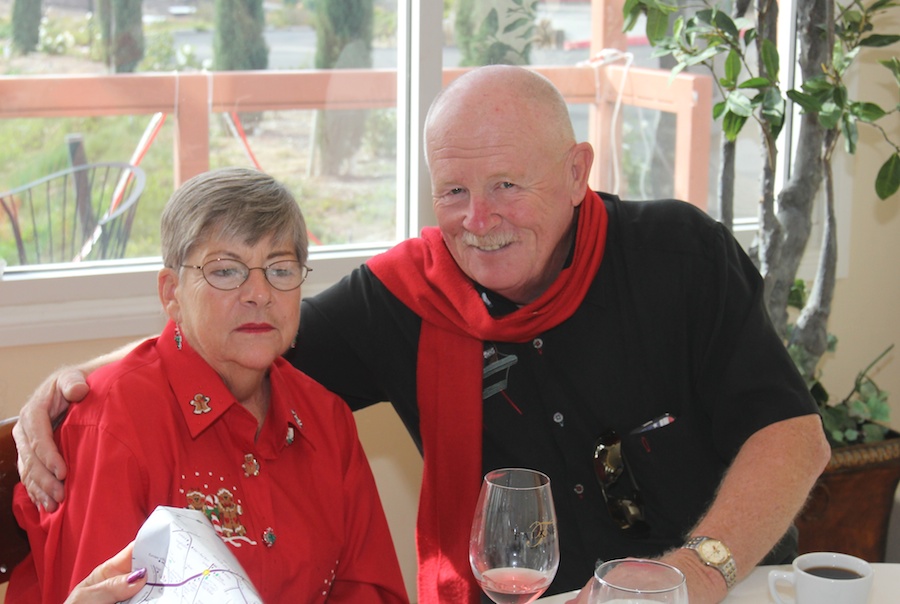 Sue is thinking about our next destination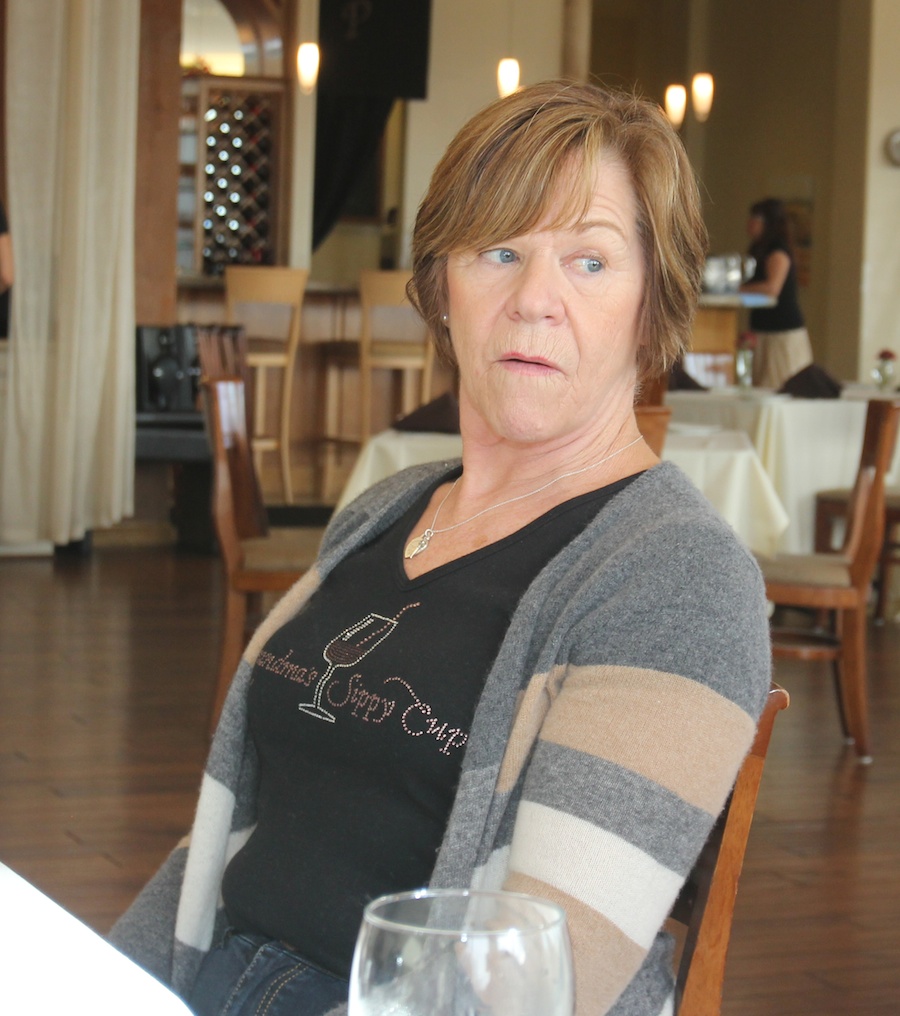 Kathy listens to the plans being developed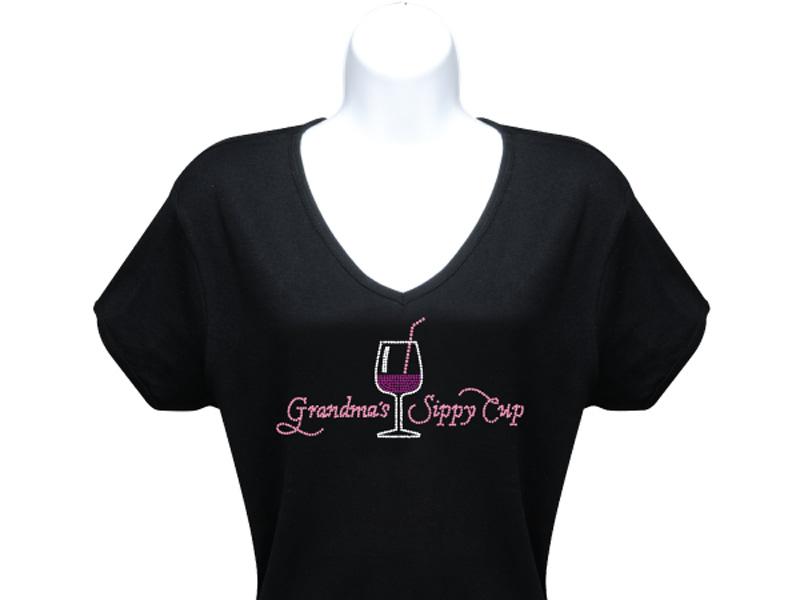 Bring on the sippy cups!
Did You Know? - The sippy cup is a spill-proof drinking cup designed for toddlers. It works by way of surface tension that prevents liquid from being spilled even when the cup is upended. The critical element is the sippy top being firmly in place on top of the cup, preventing spills.
The modern Sipster® spill-proof sippy cup was invented by Richard Belanger, who licensed the design to Playtex.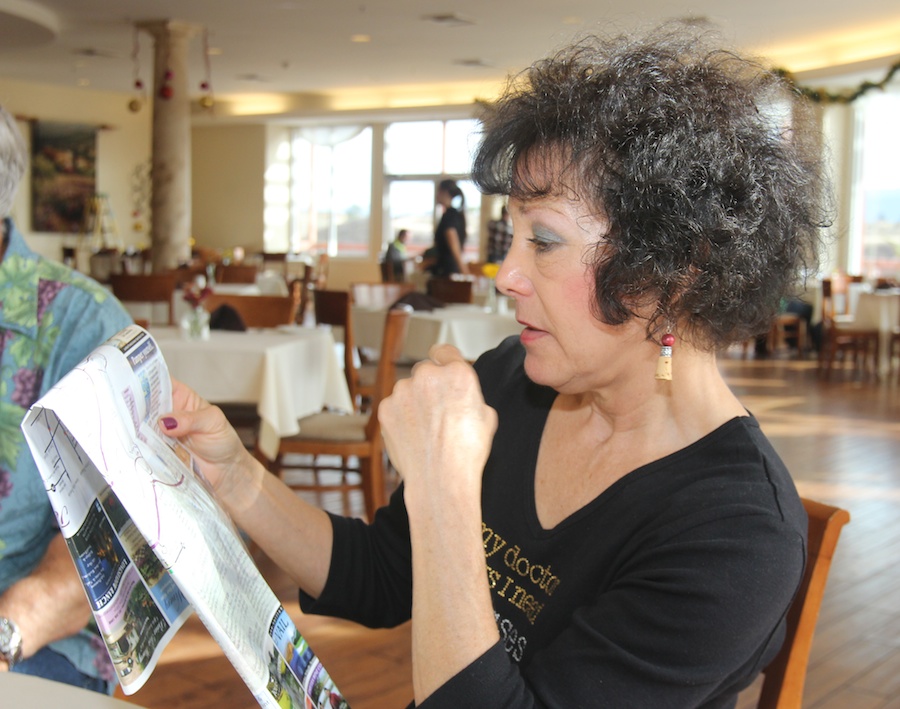 "OK ok... We go out and then turn left at the right, follow the dotted lines in the street,
and stop at the first gas station for directions!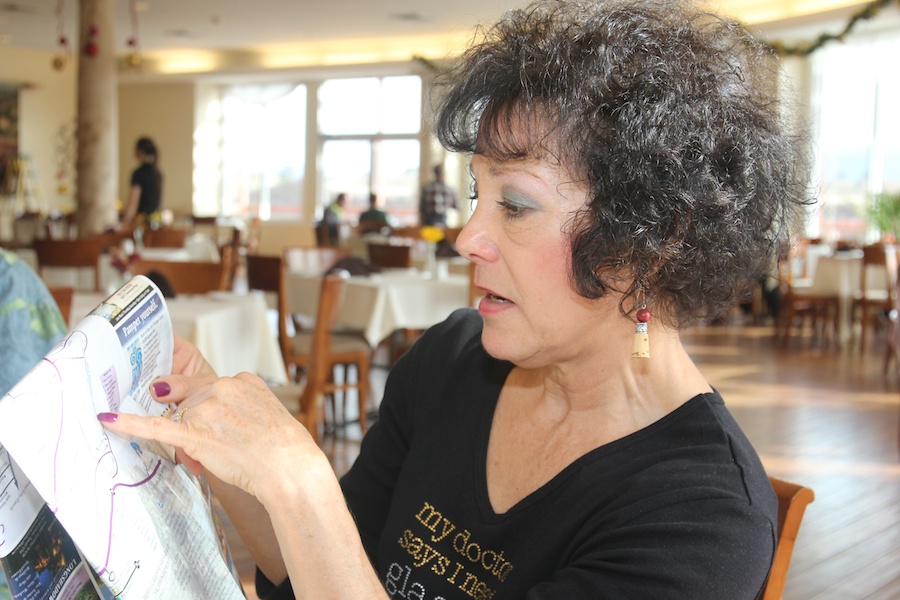 "Hey... I found it!"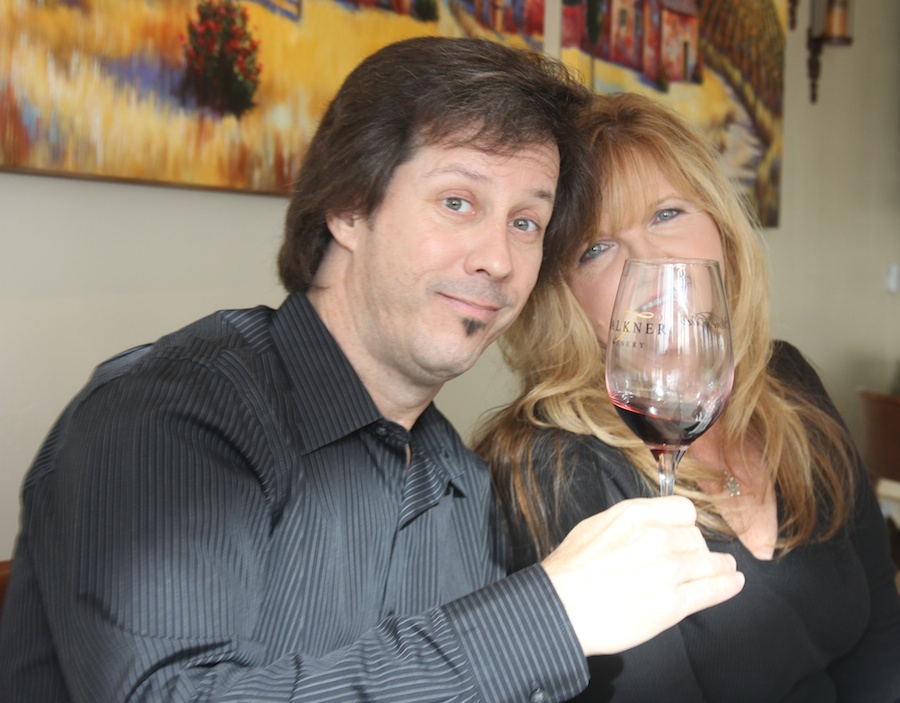 Bob gave Robin some new glasses

"I am a bit worried about Donna's map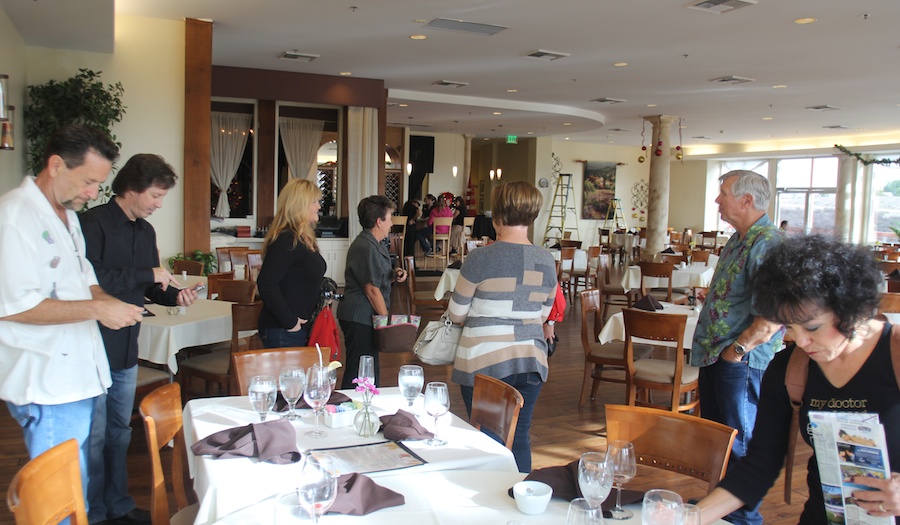 Heading out...

Ladies... Thank you for a great lunch!!!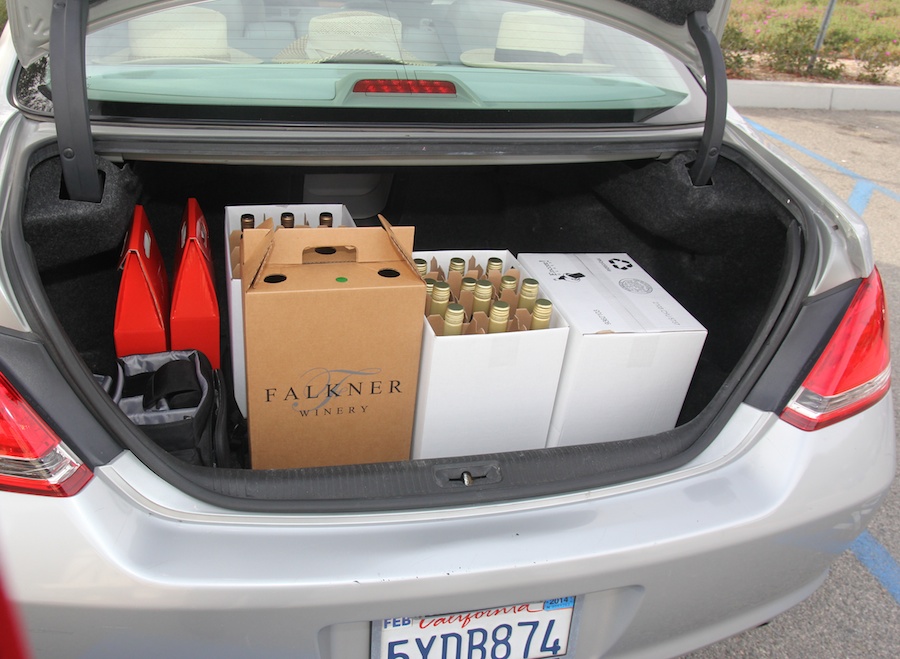 We pack up (with assistance from Shelly) and off we go!
Did You Know? - The word Leoness, meaning "village of dreams," is the inspiration behind our lifelong quest to create world class wines from the finest vineyards in the Temecula Valley. Nestled in the rolling hills and vineyards of Temecula's wine country, Leoness Cellars offers a warm, enchanting setting where visitors can enjoy great wines, spectacular views, and wonderful times with family and friends.
Leoness Cellars was founded in 2003 by Mike Rennie and Gary Winder, who together have nearly fifty years of agriculture and grape-growing experience in the Temecula Valley. Their combined experience has lead to a true understanding of growing wine grapes of the highest quality, grapes which are concentrated, balanced, and ripe, ultimately producing wines of incredible depth and flavor.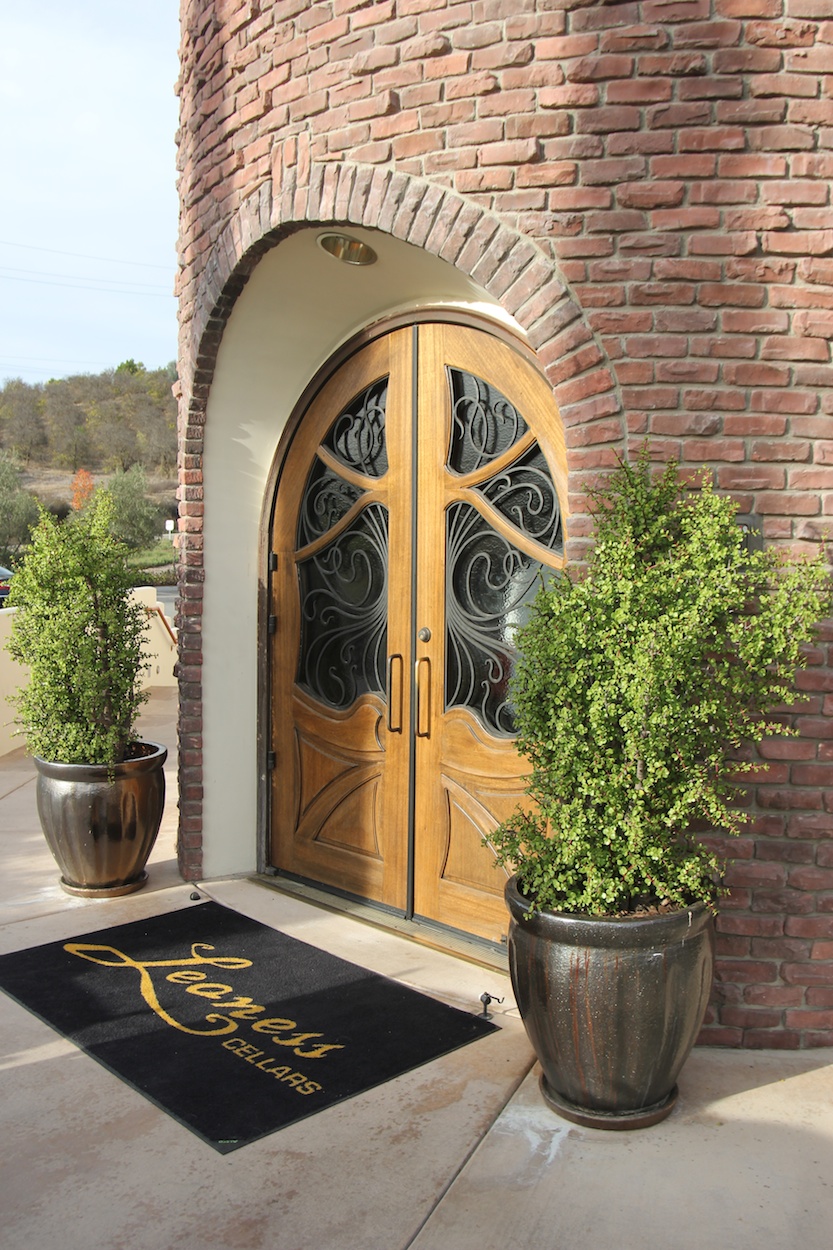 Come on in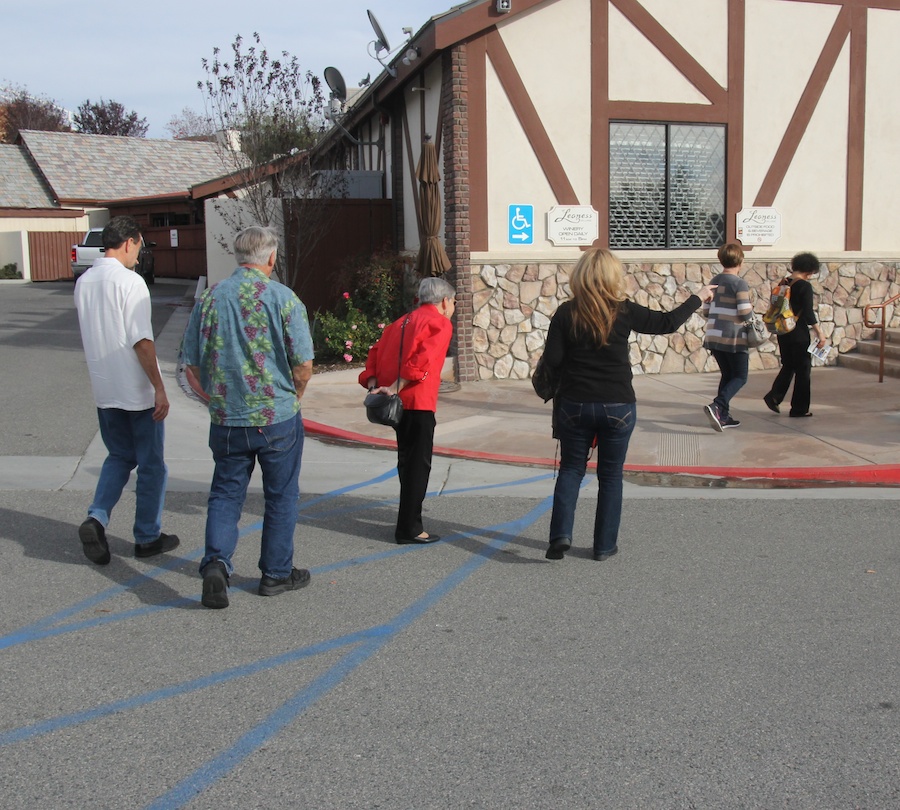 Follow those people.... But beware.... There is talk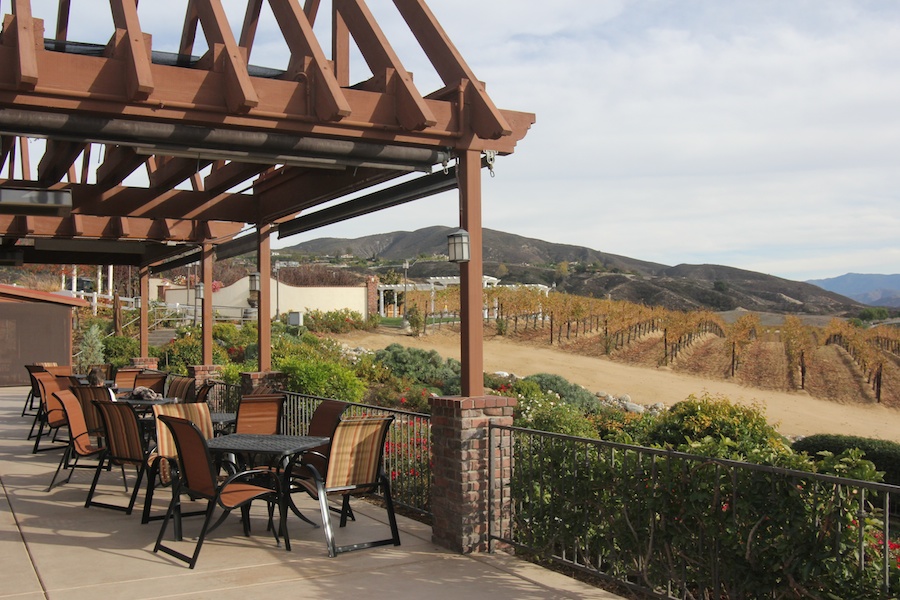 The fall colors are even on the grapes... recently harvested

Who needed glasses???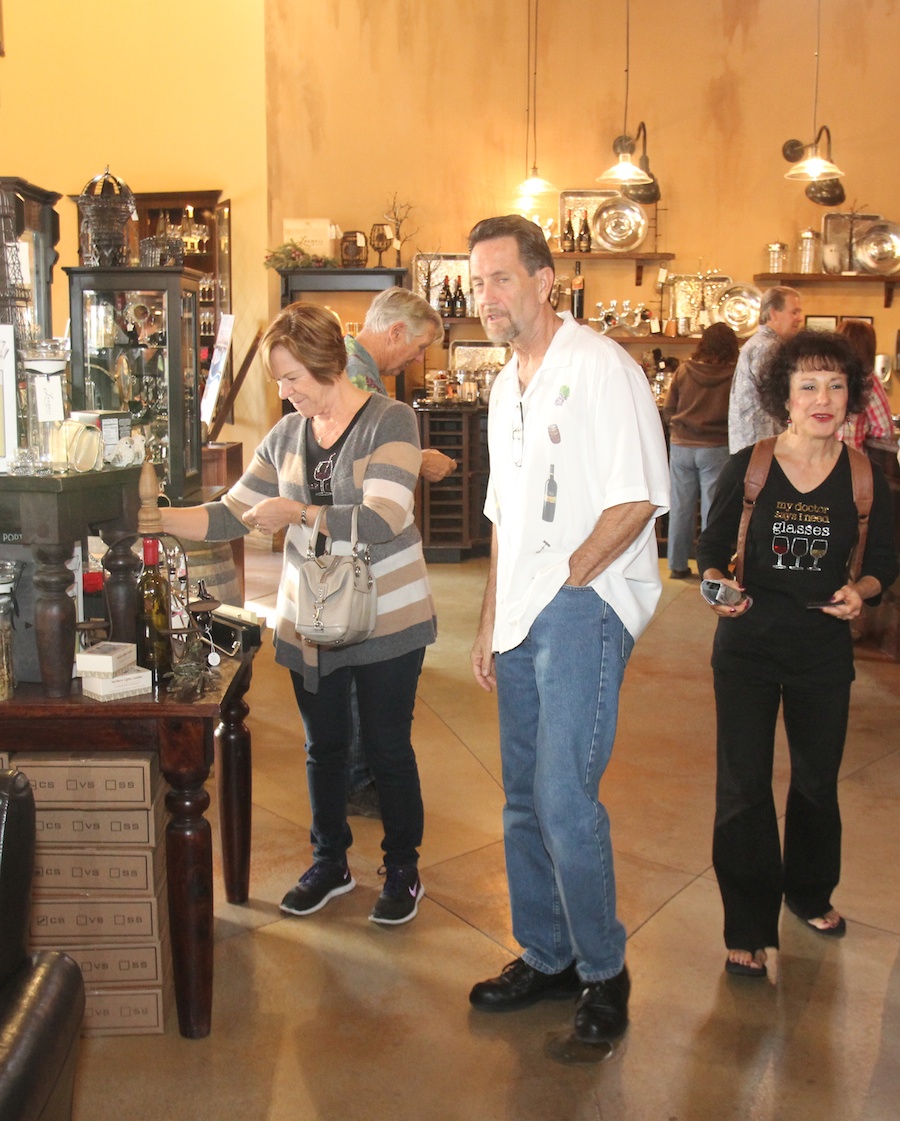 One must shop!!!

Say what?????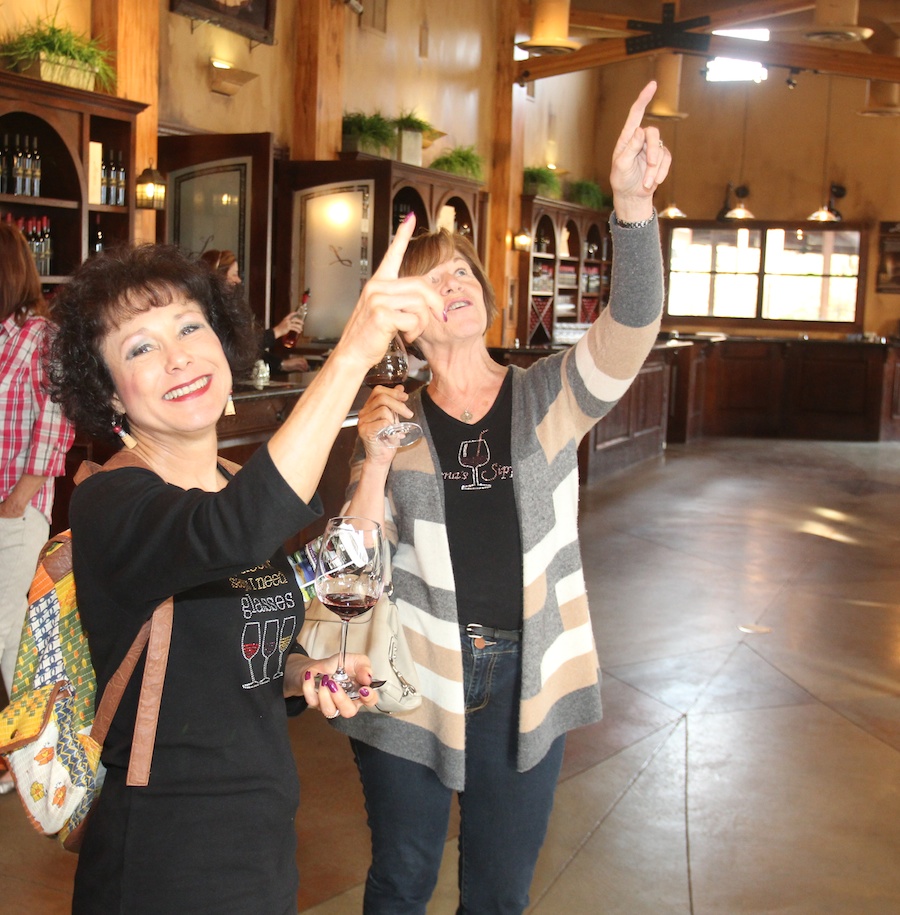 "It's a bird.... It's a plane.... No, it's super grape!!"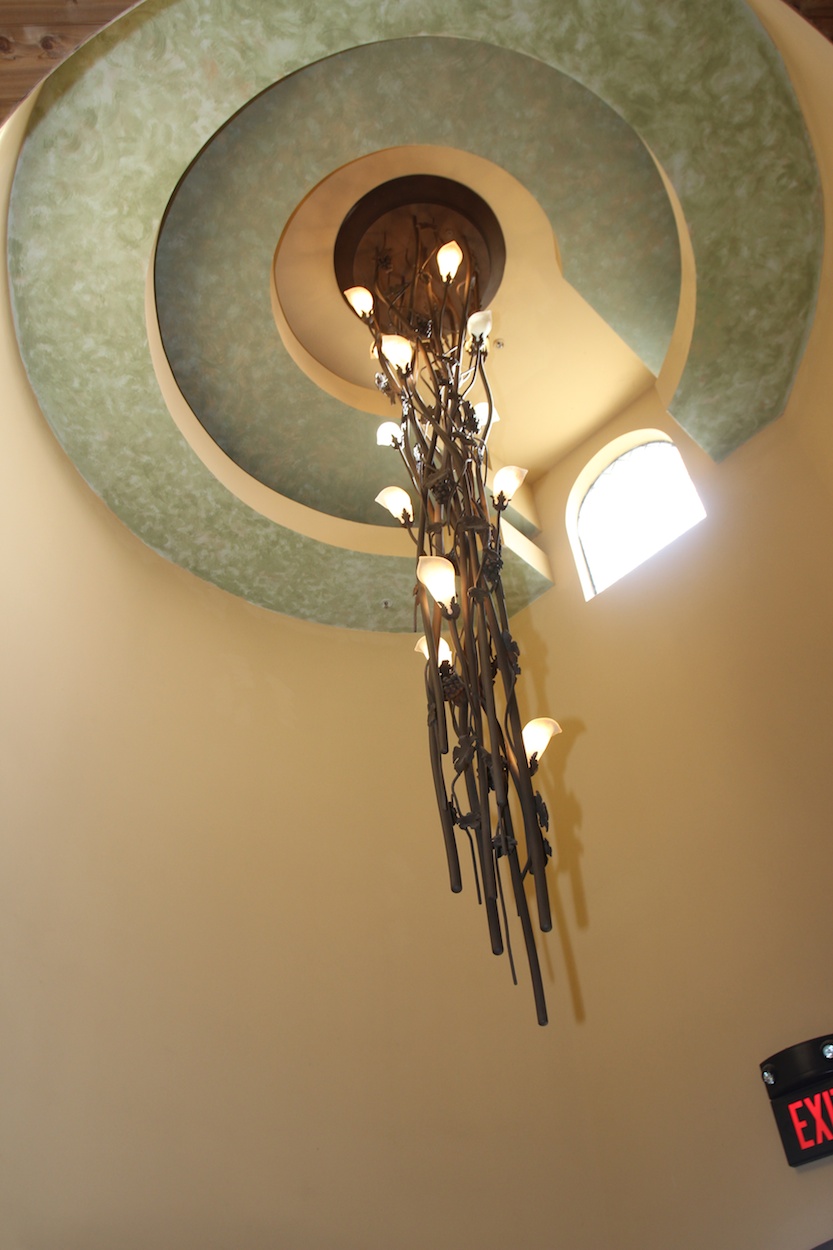 We convinced (without a lot of effort) the ladies NOT to climb up the wine stalk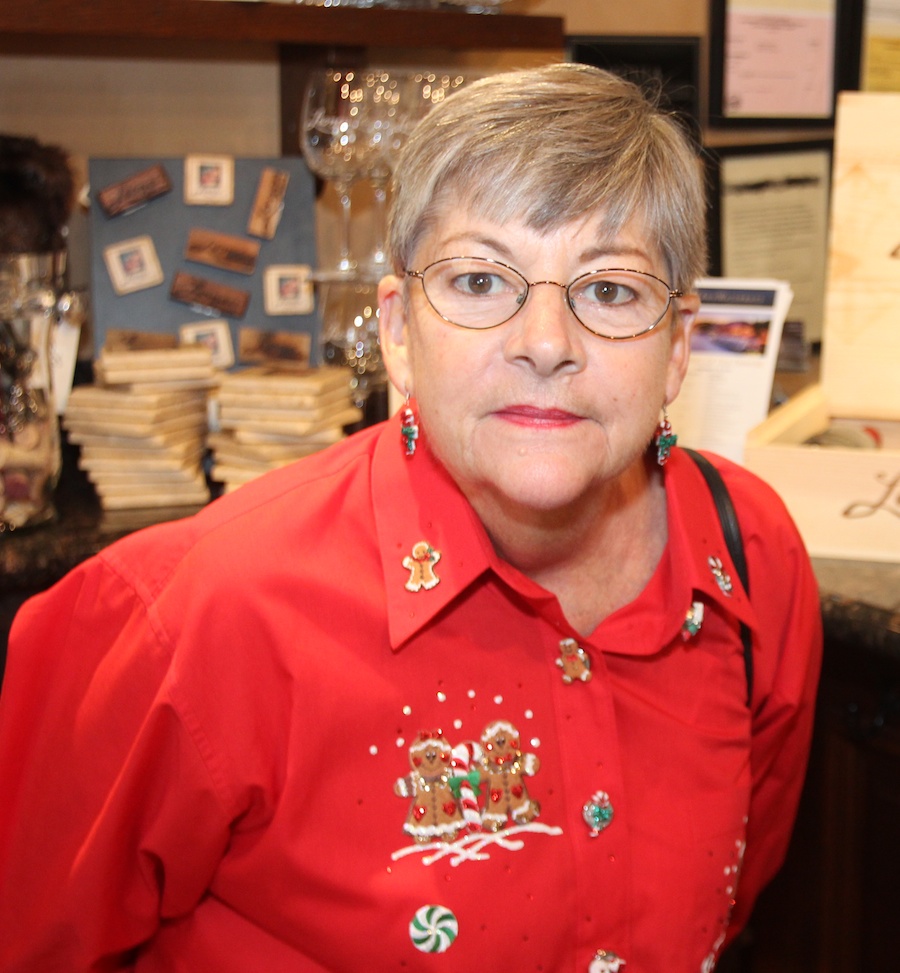 "I don't think they were going to really try it.... Were they?"

Meanwhile on the patio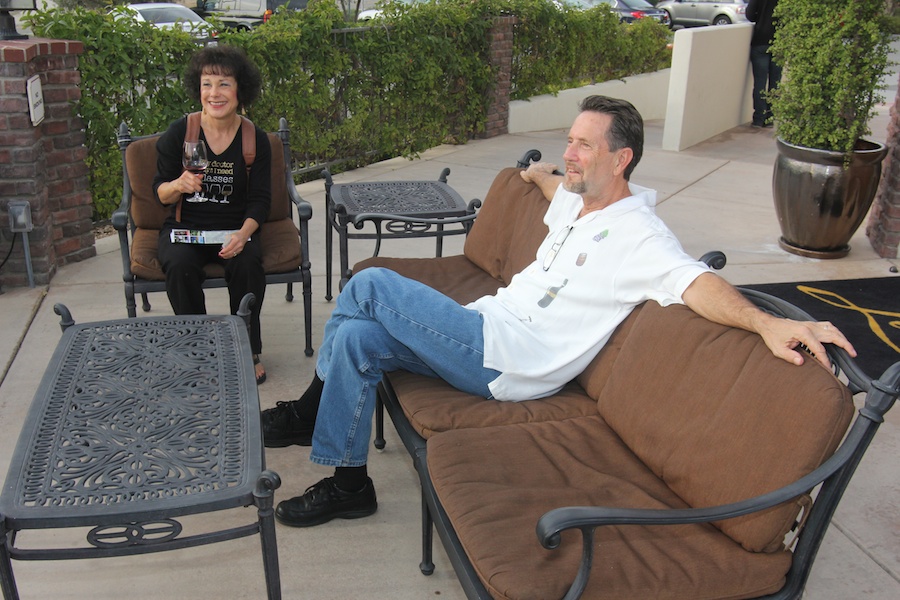 Notice.... No wine glasses for the drivers! We guzzle responsively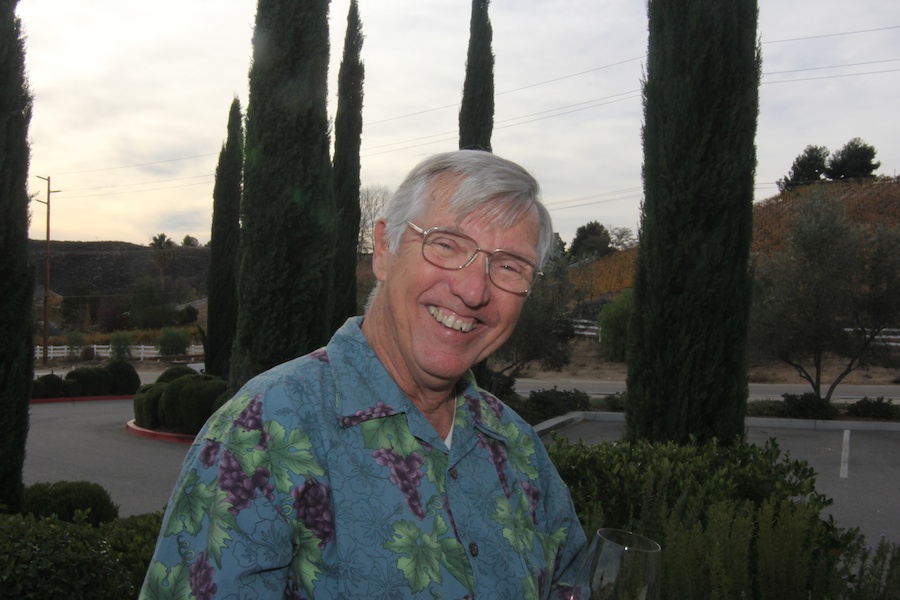 On the other hand... It does NOT apply to back seat drivers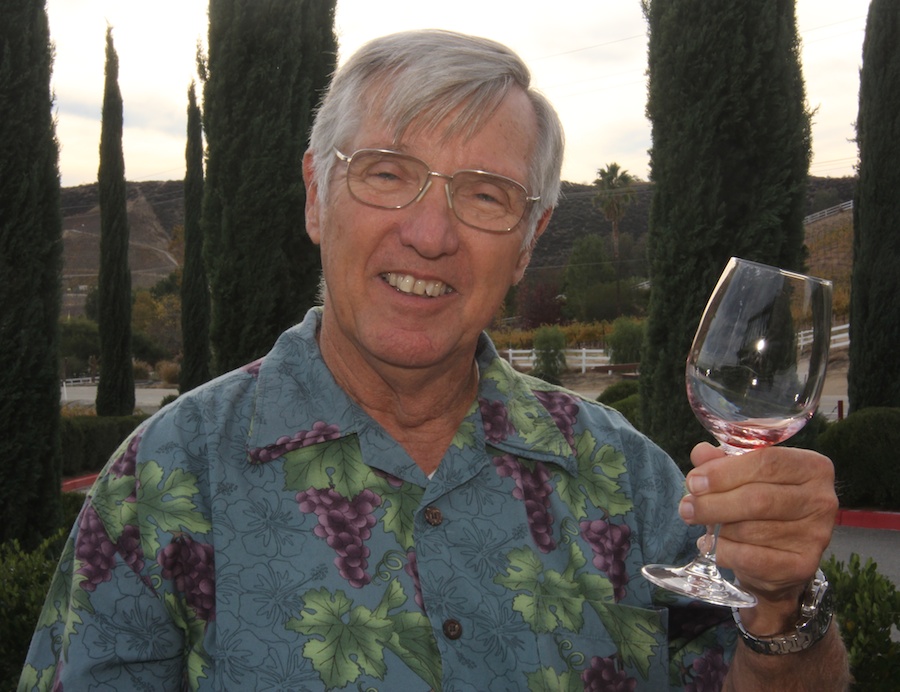 Dang... The glass has gone dry???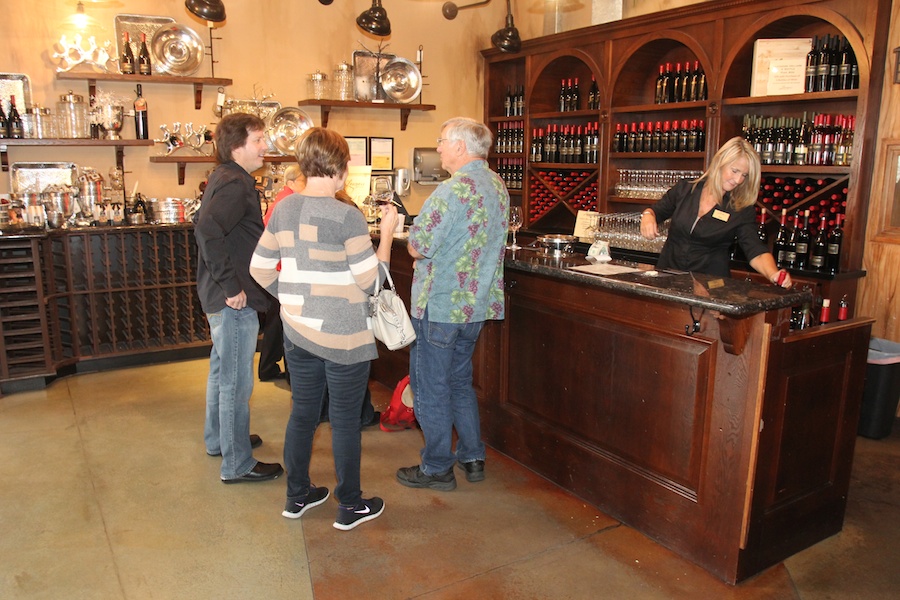 Back inside we polish off the last of the next-to-the-last tasting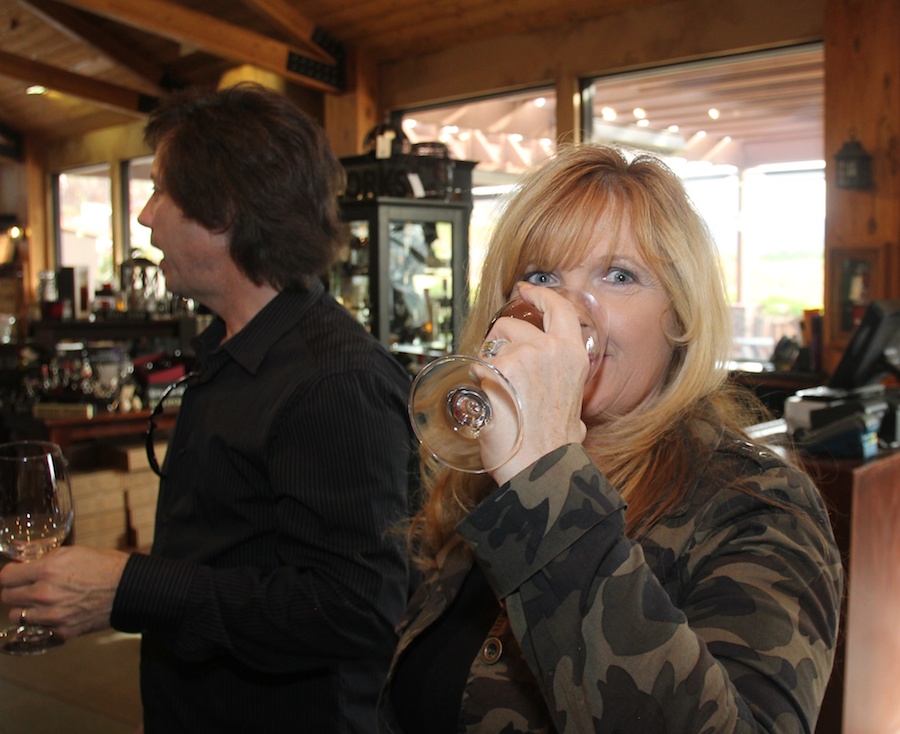 "Slurp.... This is good!"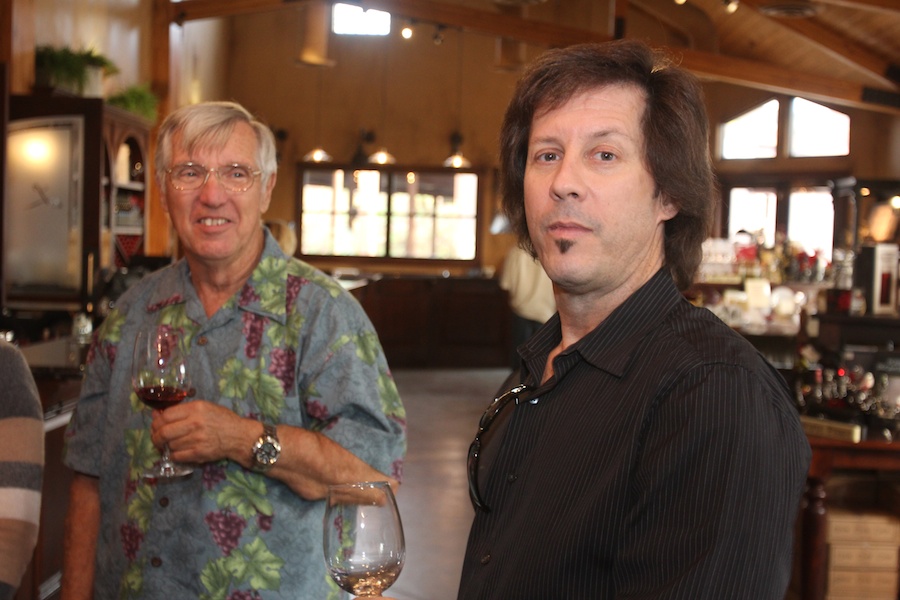 "She will sleep on the airplane tonight"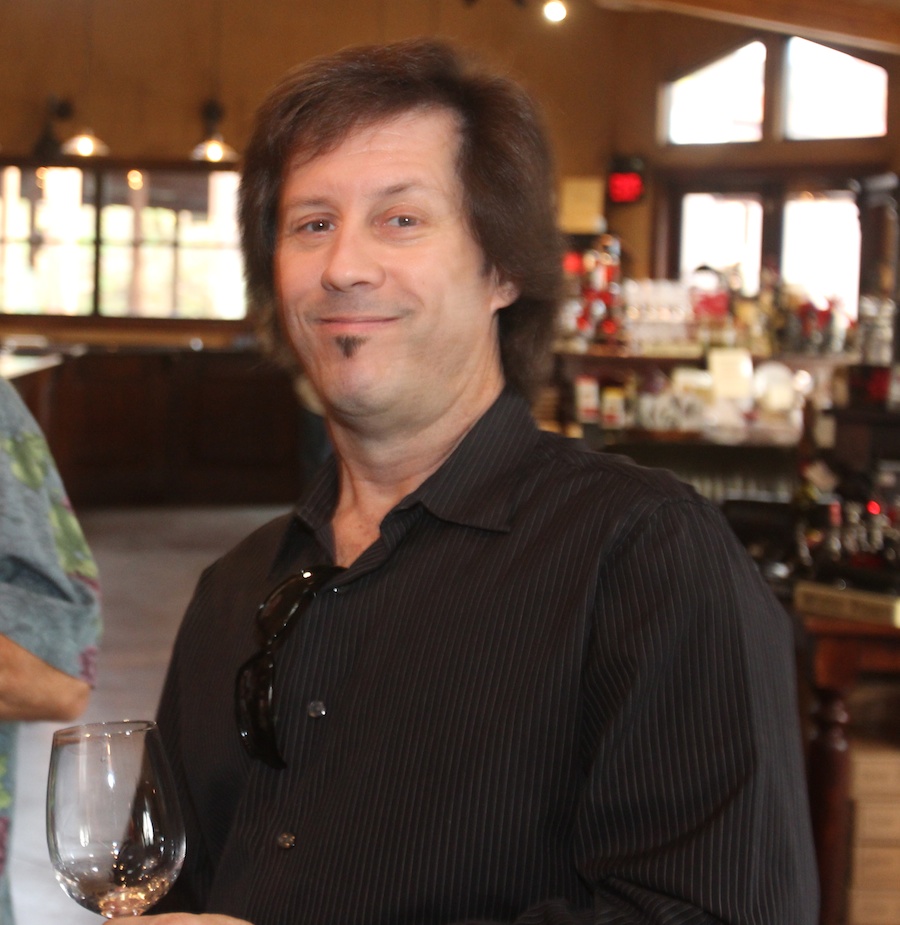 The camera is in perfect order... Bob is fuzzy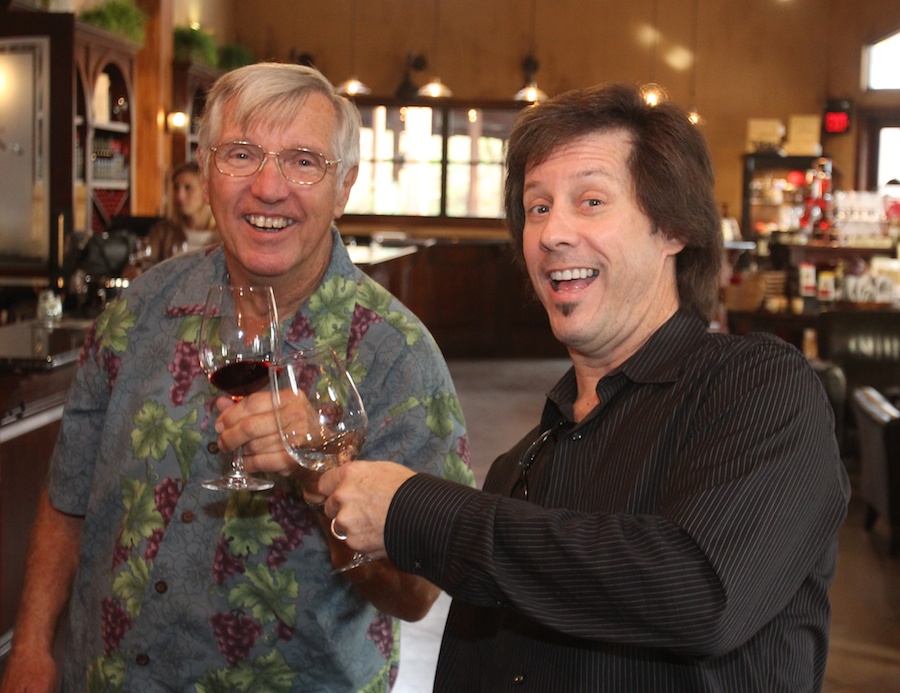 The last clink
Did You Know? - According to various apocryphal stories, the custom of touching glasses evolved from concerns about poisoning. By one account, clinking glasses together would cause each drink to spill over into the others' (though there is no real evidence for such an origin).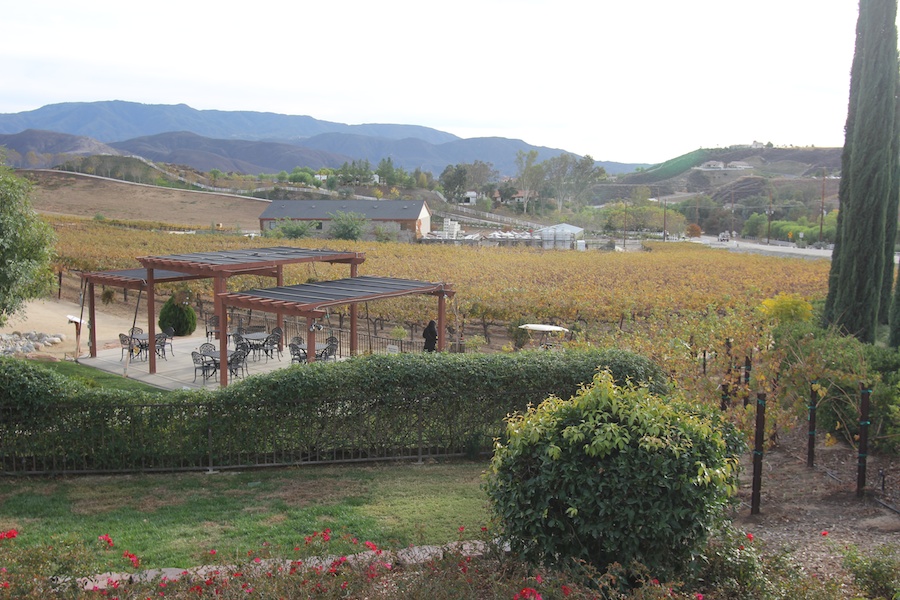 A perfect California December day... 75 degrees

Great oils for your breads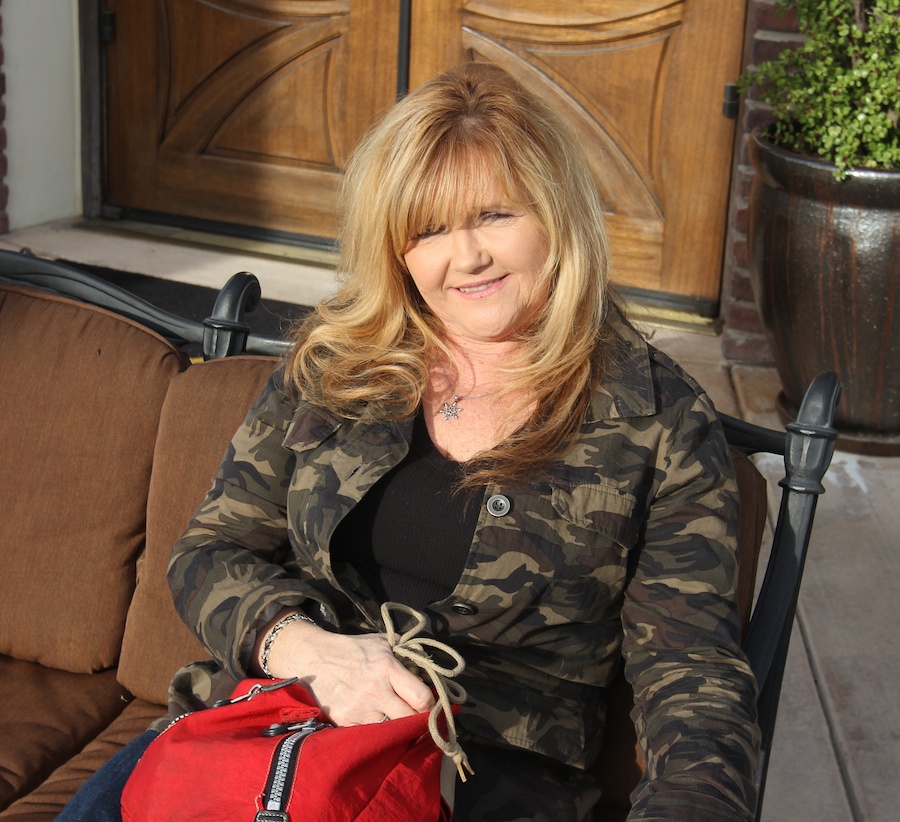 Mom is resting.... Big night ahead

We just calls her "Hollywood"
Did You Know? - In prehistoric and historic time, Inuit peoples wore flattened walrus ivory "glasses," looking through narrow slits to block harmful reflected rays of the sun.
It is said that the Roman emperor Nero liked to watch gladiator fights with emeralds. These, however, appear to have worked rather like mirrors.
Sunglasses made from flat panes of smoky quartz, which offered no corrective powers but did protect the eyes from glare were used in China in the 12th century or possibly earlier. Ancient documents describe the use of such crystal sunglasses by judges in ancient Chinese courts to conceal their facial expressions while questioning witnesses.
James Ayscough began experimenting with tinted lenses in spectacles in the mid-18th century, around 1752. These were not "sunglasses" as that term is now used; Ayscough believed blue- or green-tinted glass could correct for specific vision impairments. Protection from the Sun's rays was not a concern for him

The iPhone saves the day!

Joined at the shoulder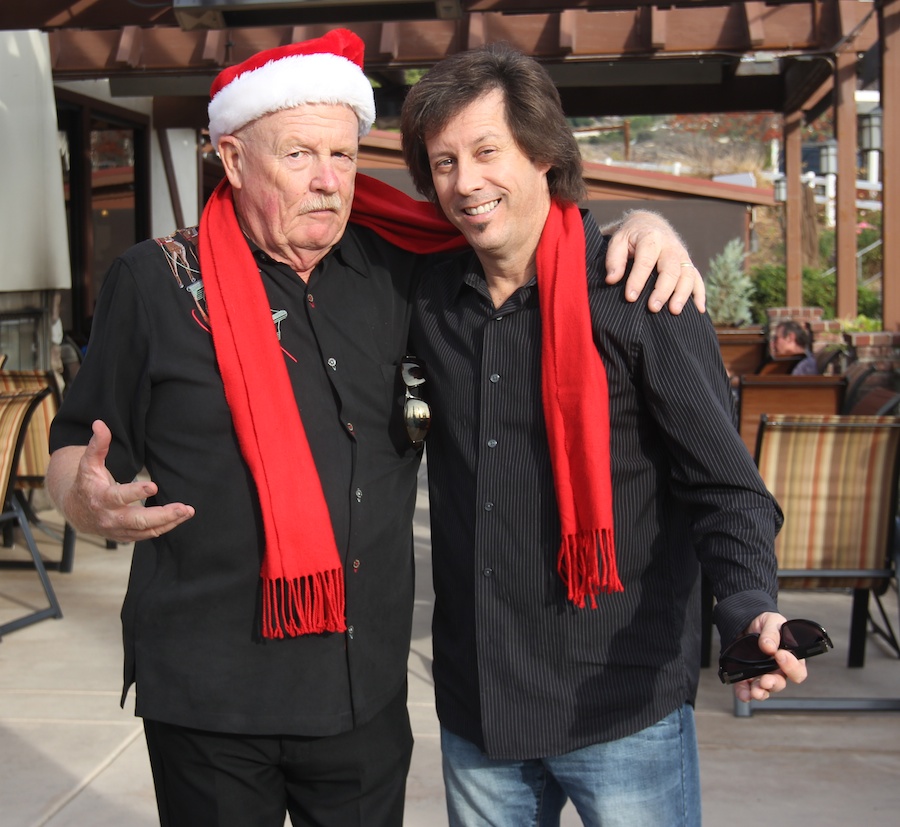 "Now remember Bob, I want Robin home safe and sound!"....
"Geeeez Dad... We have been married for years now!"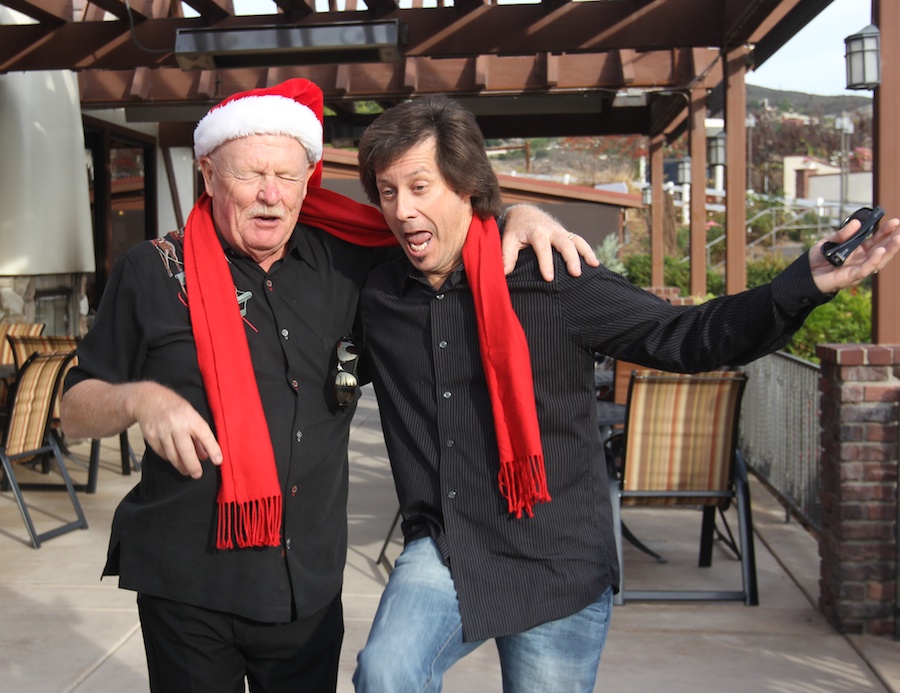 Silly face time.... They both won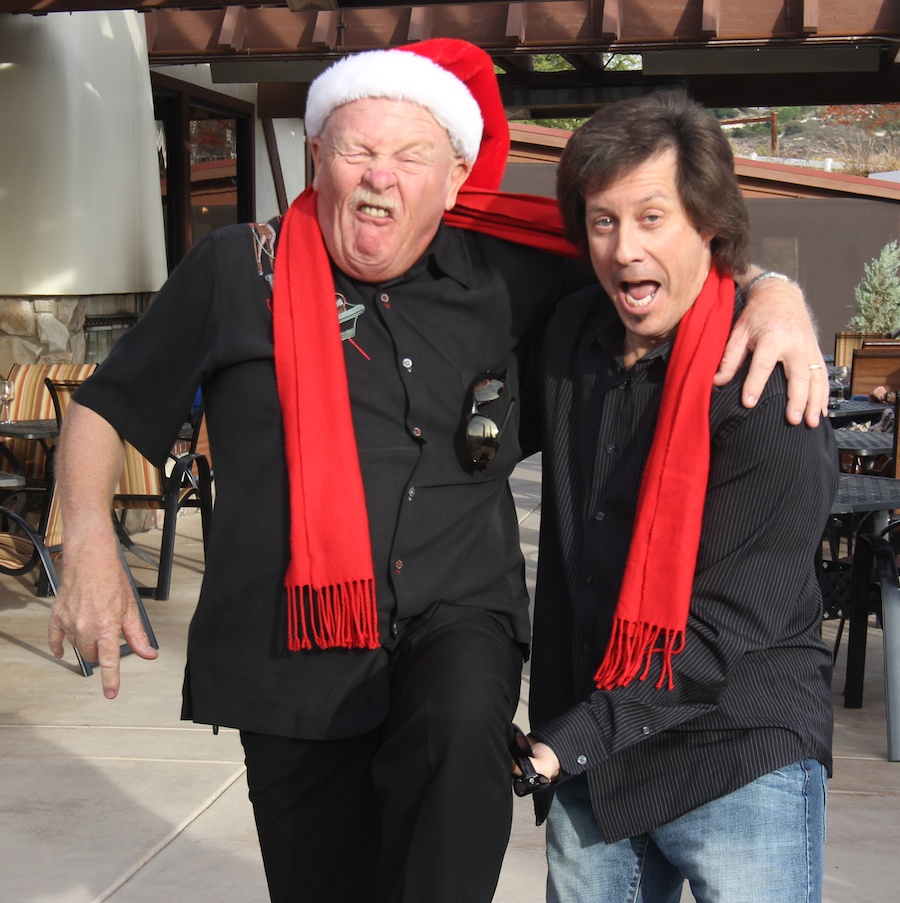 Do not ask... We surely will not tell

We were awaiting the arrival of Repunzel and the hair....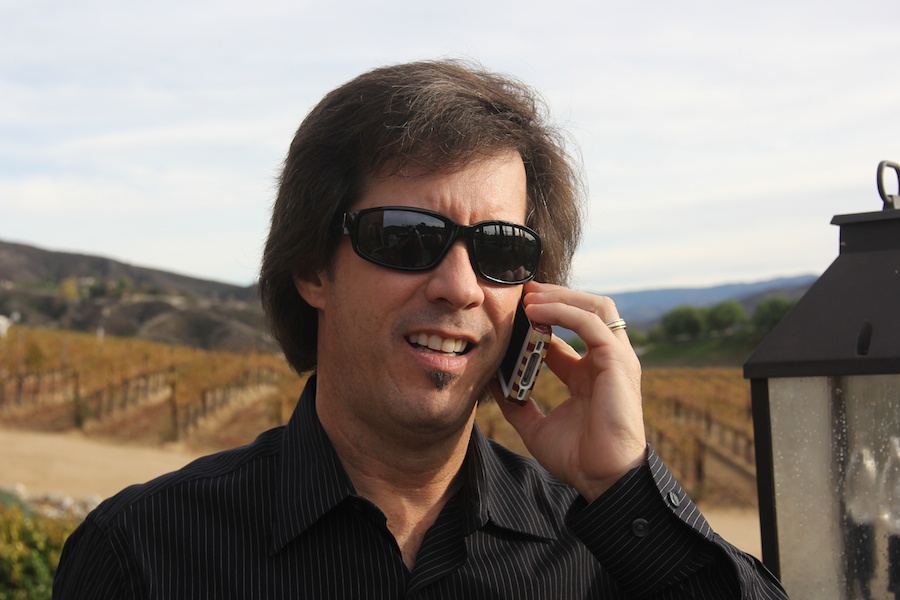 "Hey Dad... I got out early and walked three miles home!"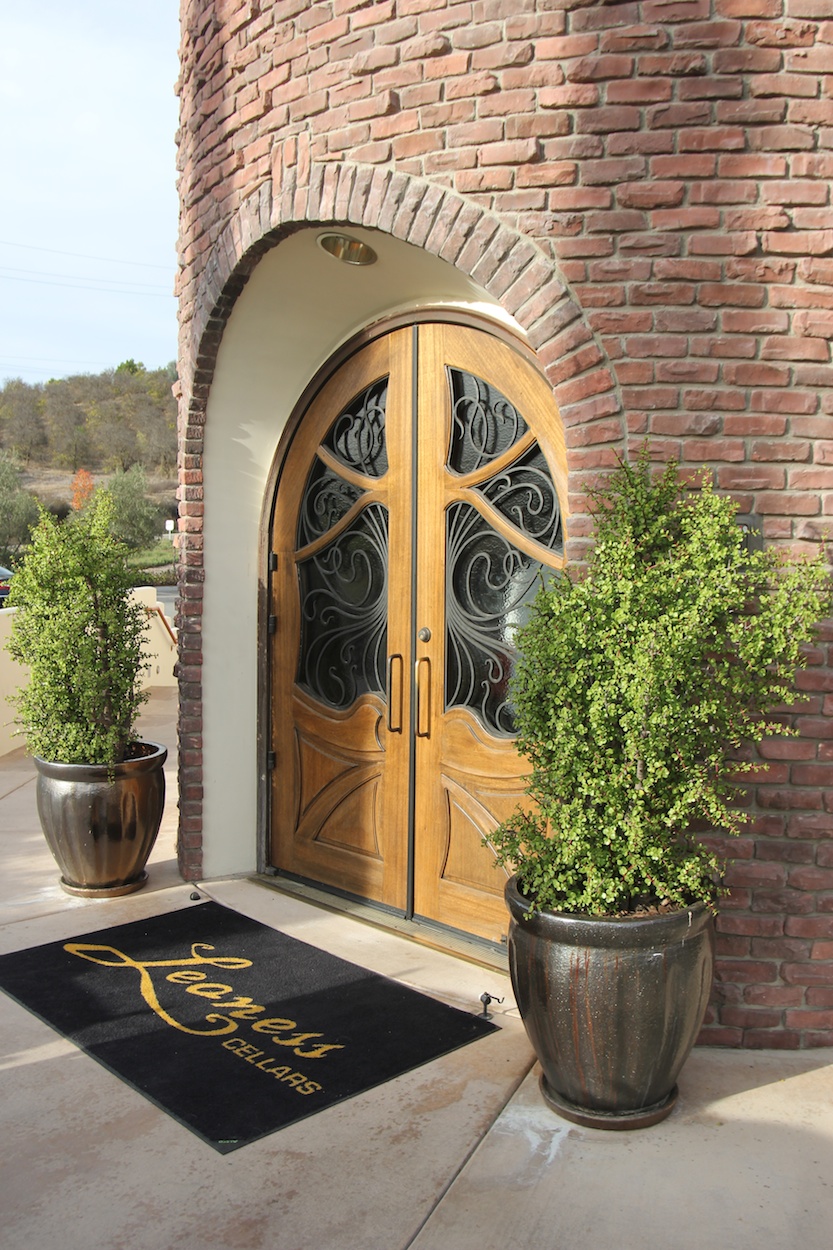 Through this door walks all sort of people... Are you ready??

"OK gang... Follow us... We are going to South Coast next!"

Donna is laughing because she does NOT know the way!

Gentlemen... Strut your stuff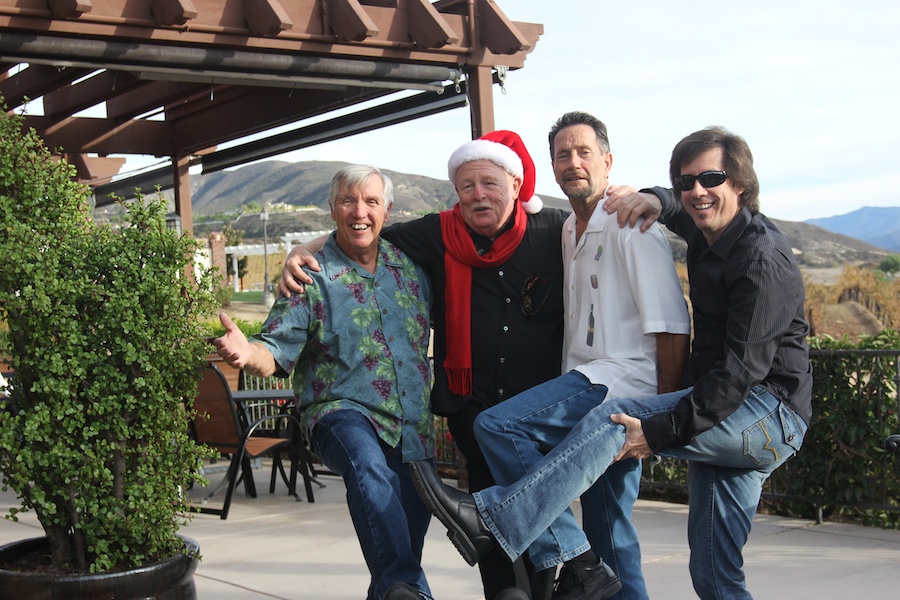 That's enough strutting... Look like a group of elderly roosters

Now we be talking..... A bounty of beauty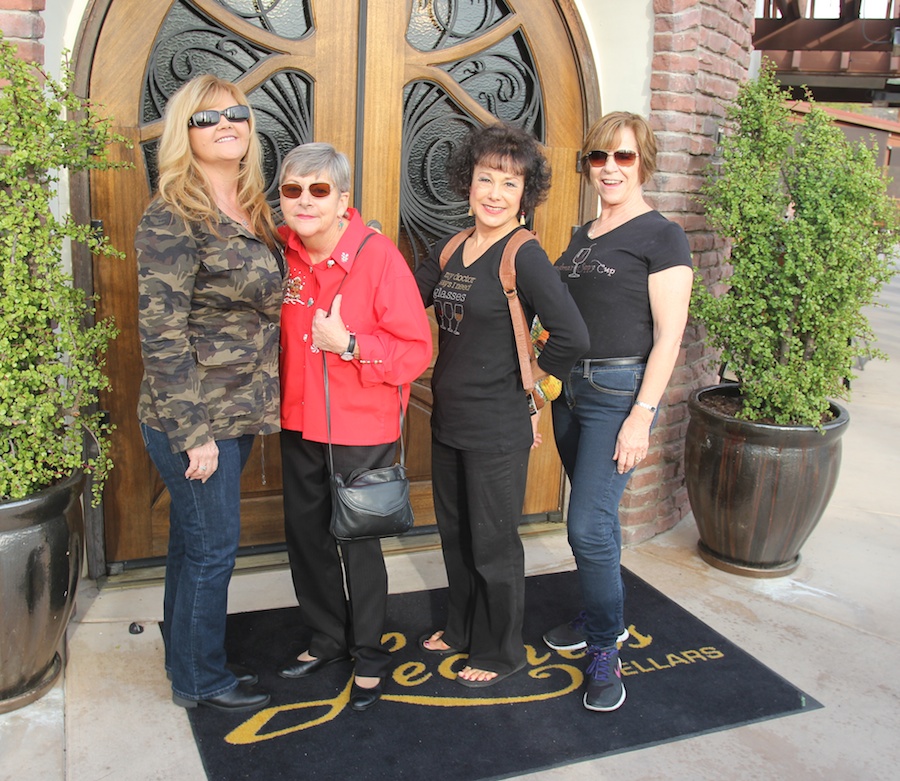 How did Robin get so tall???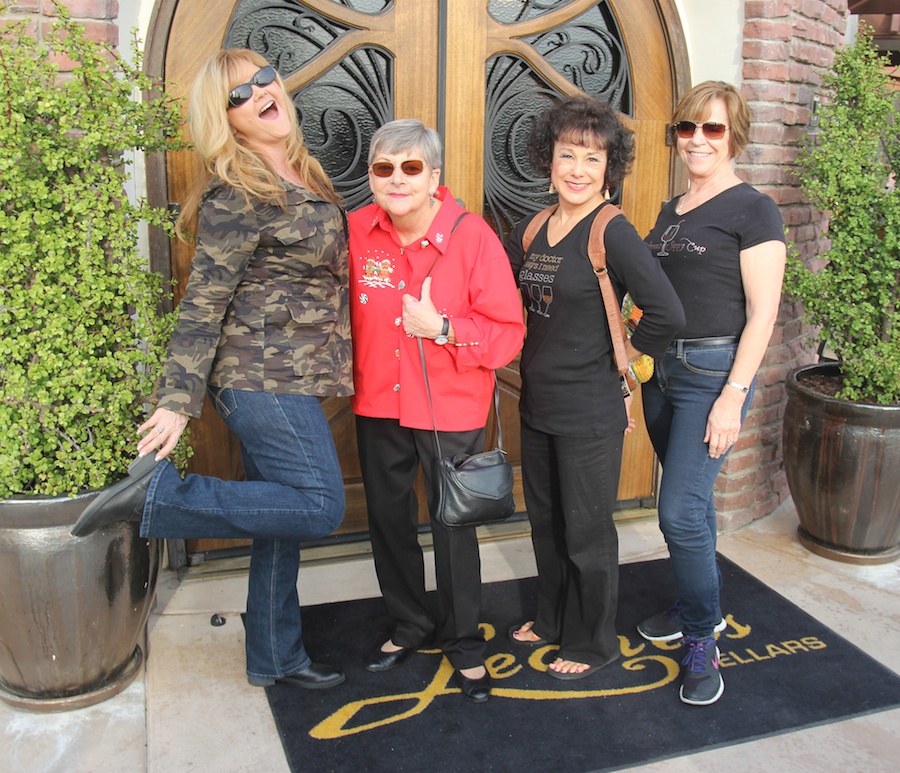 Lick up you heals ladies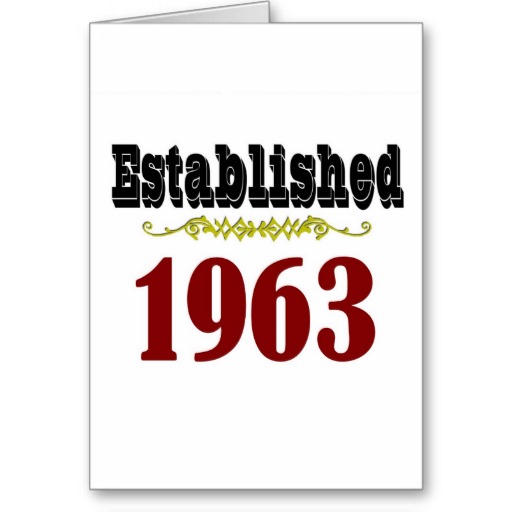 Sound: Red Red Wine
Did You Know? The lyrics are sung from the perspective of someone who finds drinking red wine the only way to forget his woes, his family feuds, his work and mainly (as sung from the song itself) a woman who lingers constantly in the mind of the one who drinks.
By drinking, apparently, his woes go away and he feels a little relief—only to find that the same woman who caused him to go drinking arrives at the bar and makes him feel even worse. After drinking too much, he is tumbling on the street where he is found by his presumed father and offered a helping hand to get up.