We Arrive At 11:45... Perfect For 12:15 Lunch Reservation

We have arrived

We were greeted by Brianna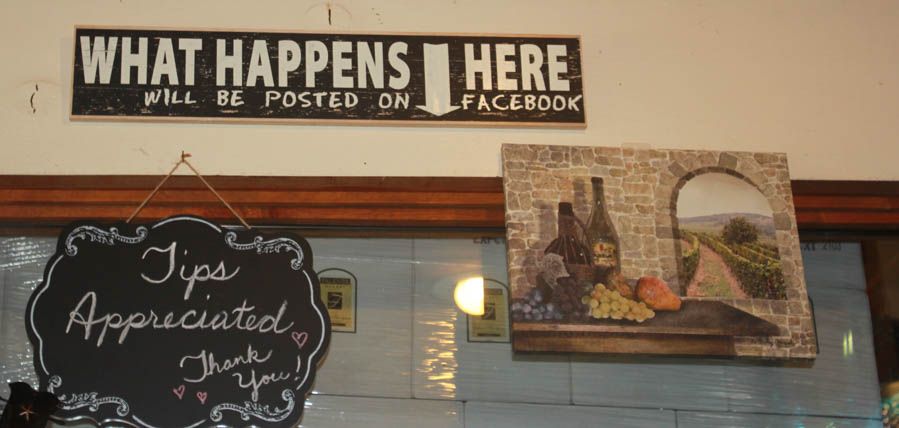 Once we read the sign, we were careful!

Leftovers from July 4th!

They are set up for a party

It was a beautiful day!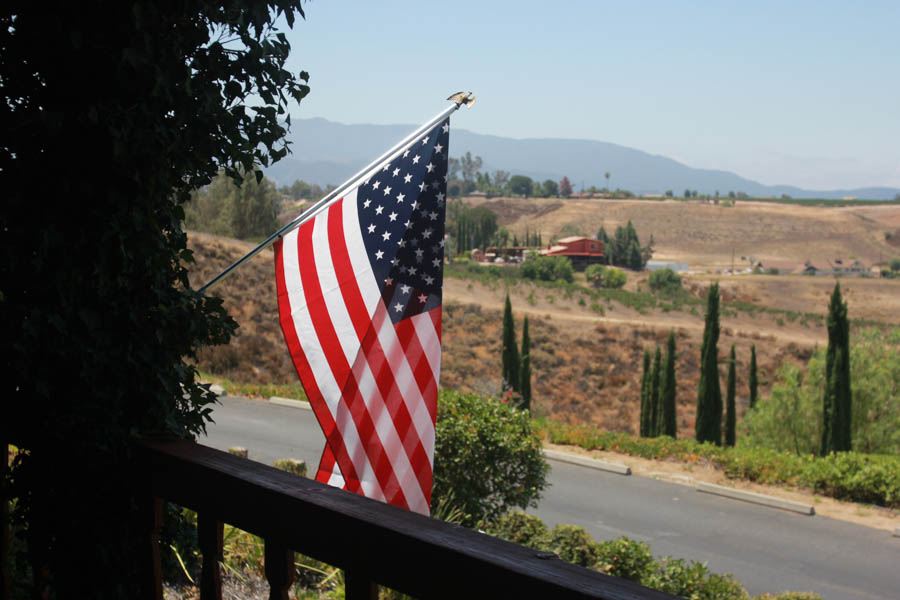 Flags were everywhere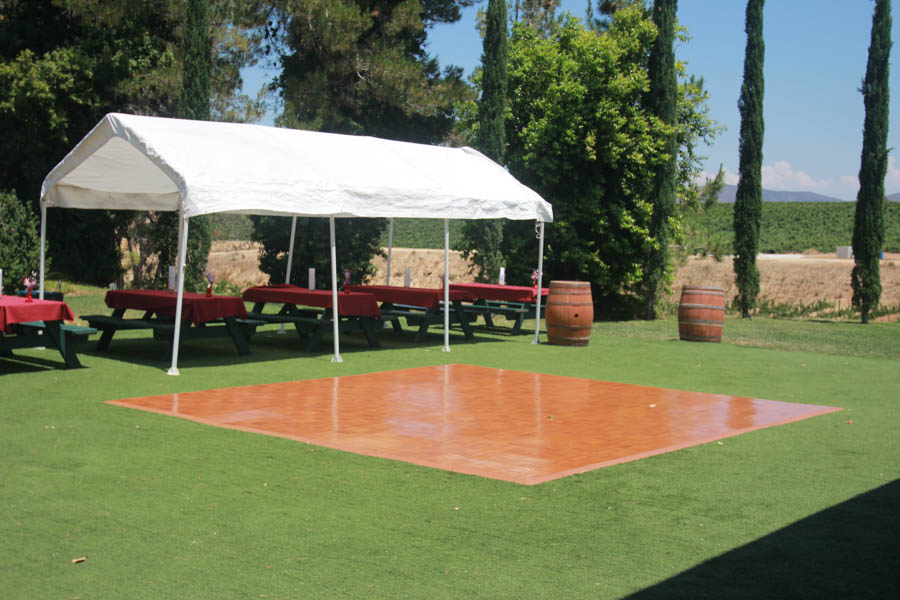 Bob? Donna? We see dance floor

Love their signs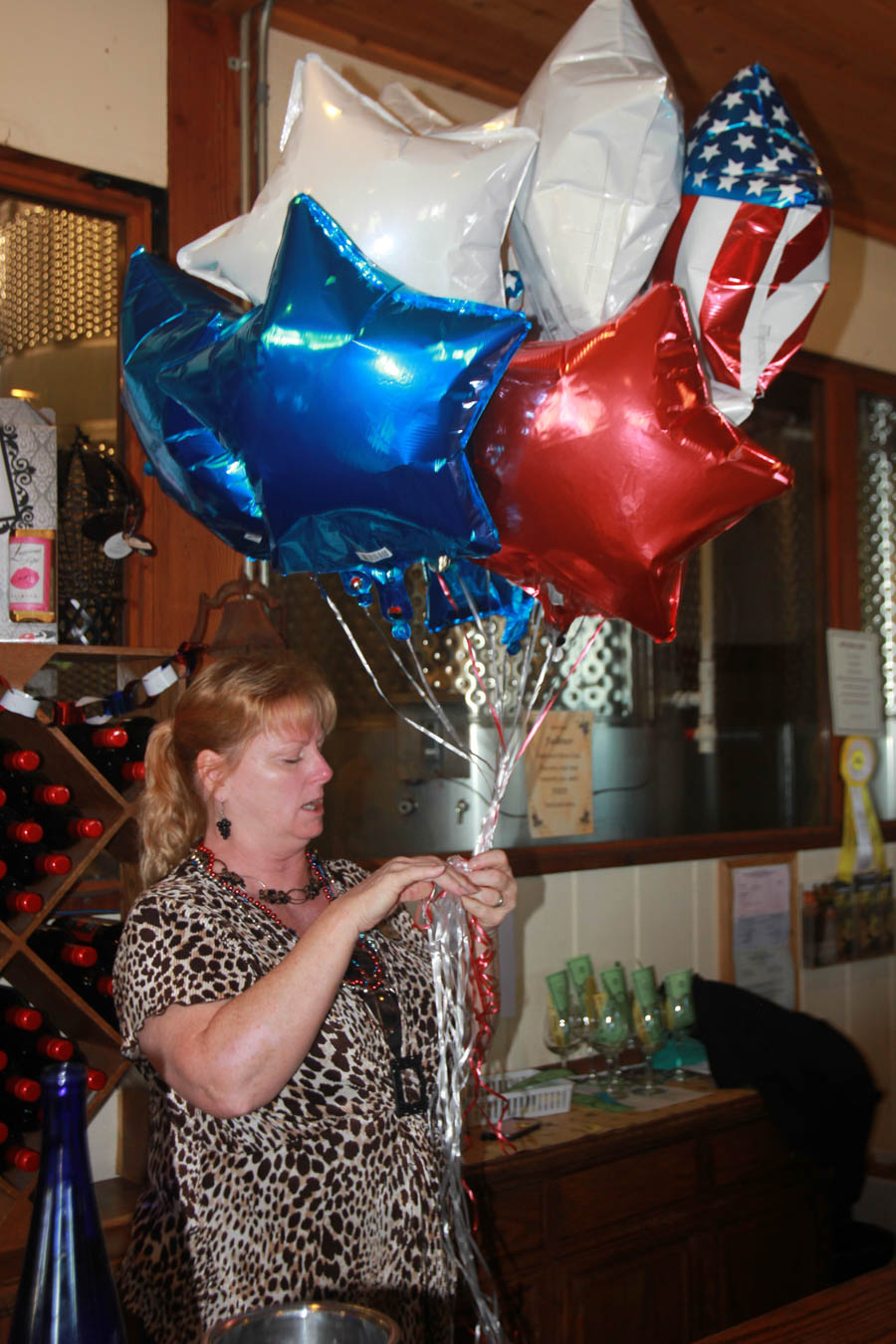 We just watched "Up"...
To Pinnacle For Lunch!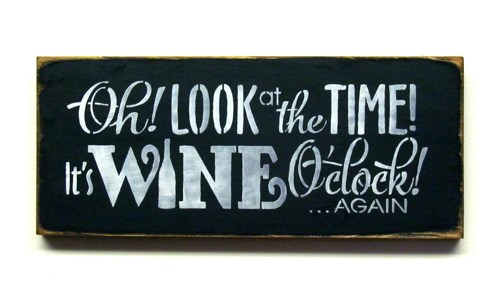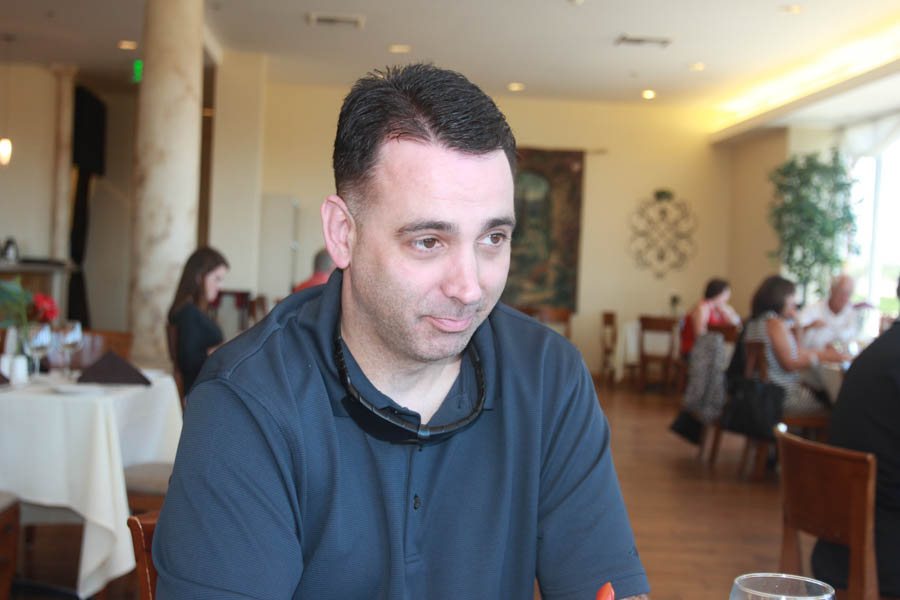 Pete looks so innocent

I think we pooped him out during his visit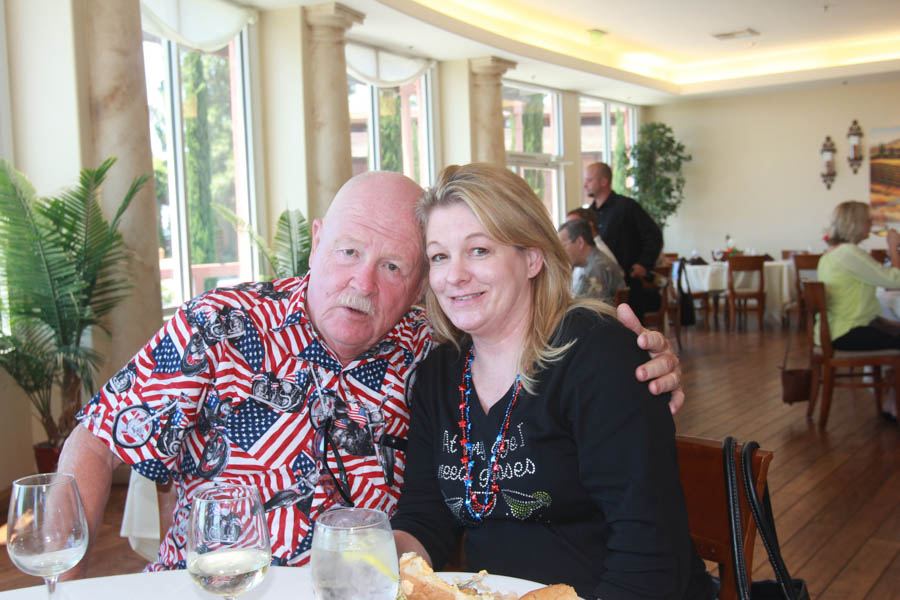 Paul and Lisa... Always up to something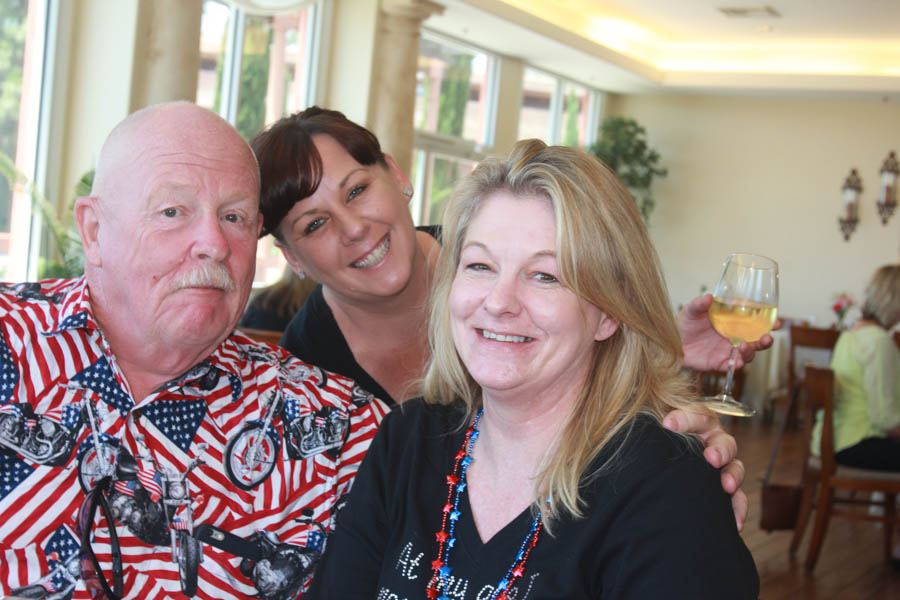 Photo bombed!

"What do you mean there is a limit on wine?"

"M-m-m-m M-m-m-m good!"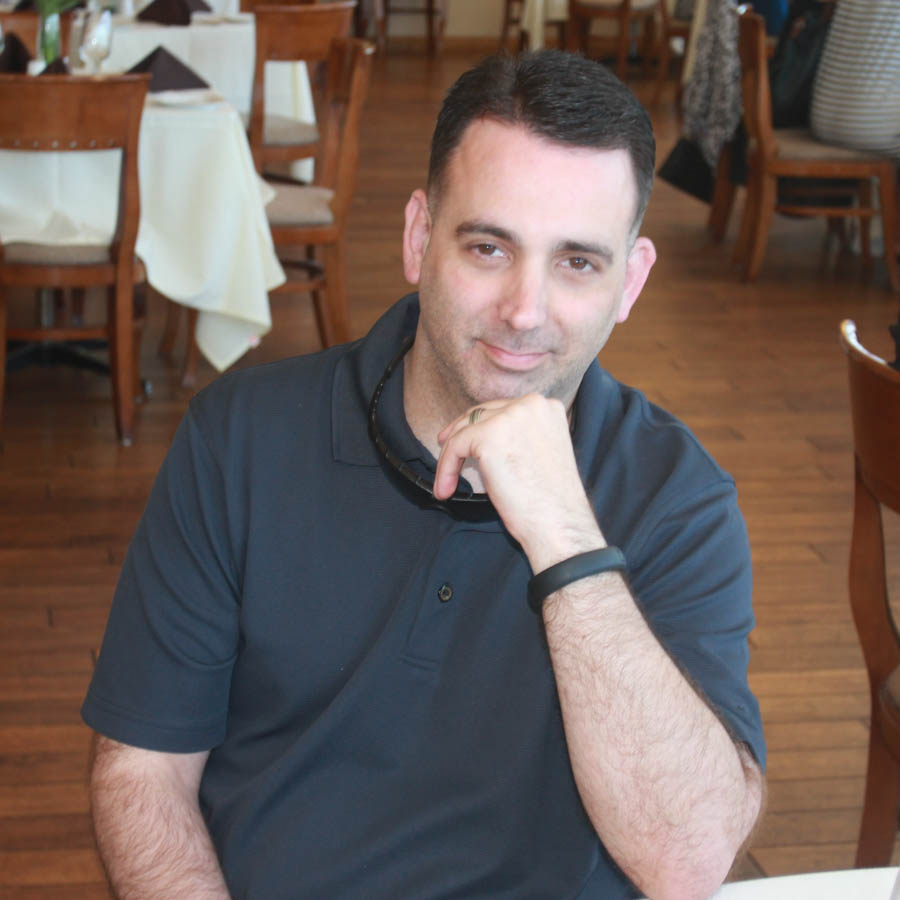 Love the lobster mac-and-cheese

Dressed to celebrate the July 4th weekend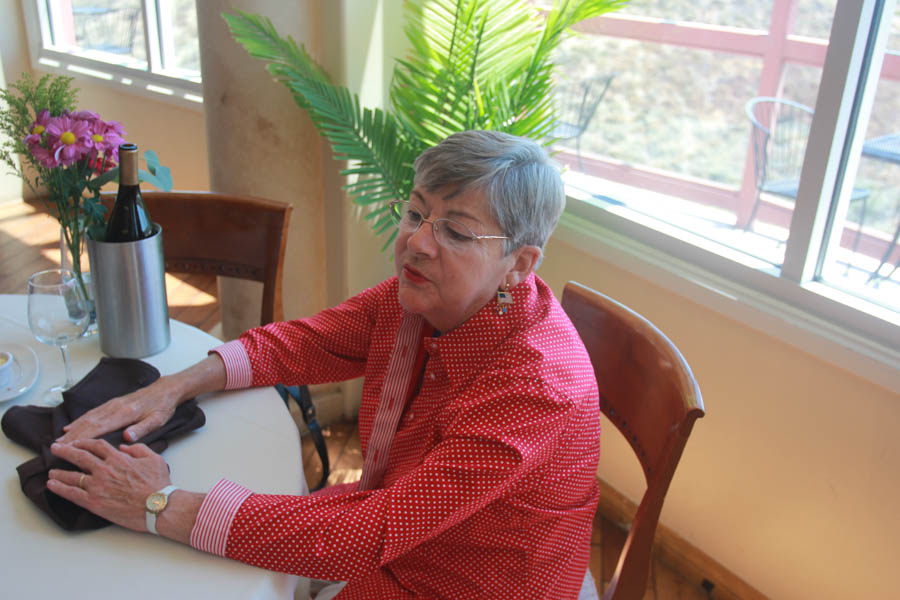 Best seat in the house

See you guys later!
Loading Up The Car

We had three cases to stash away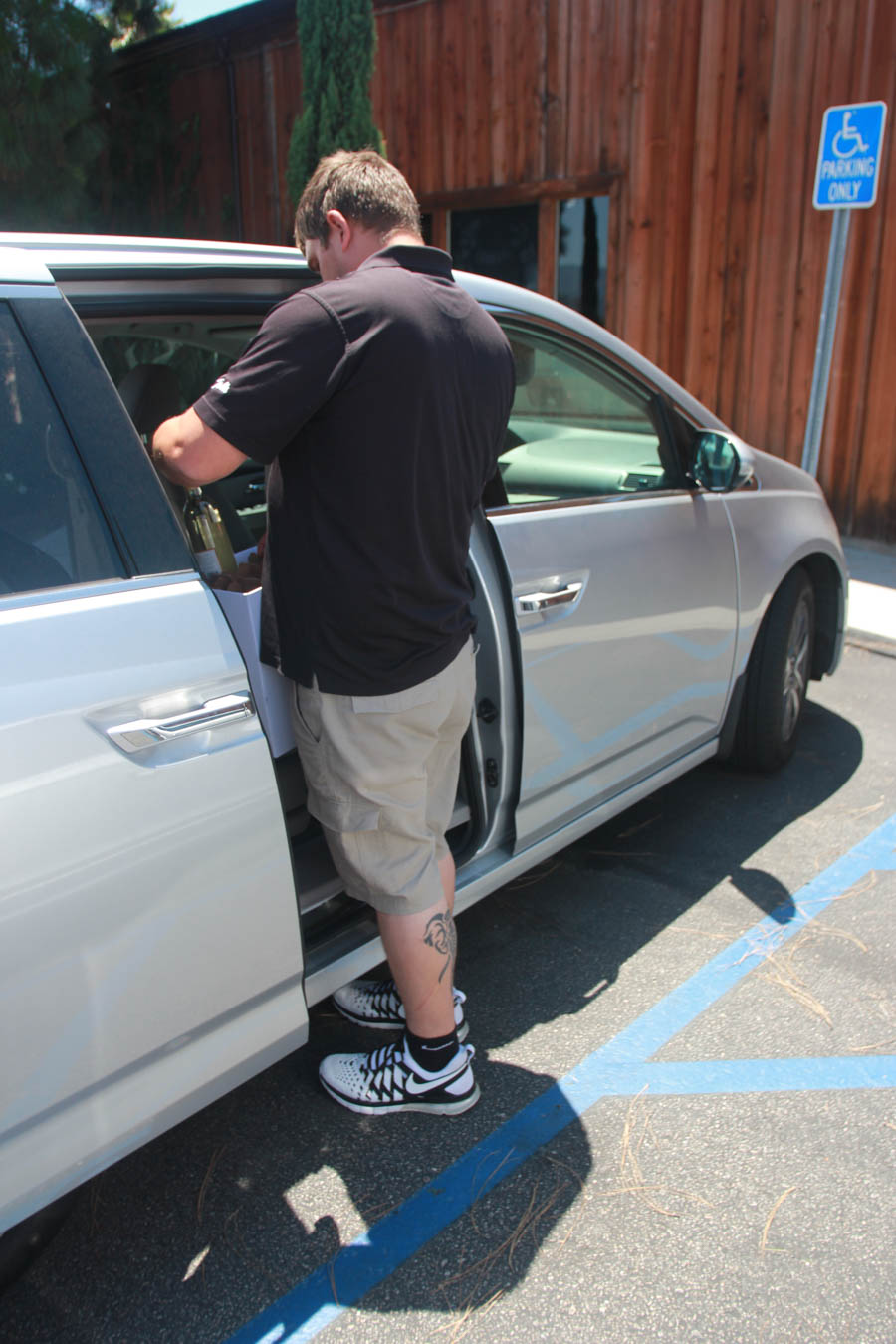 Jon checked it out and that was good!
He did not have his order!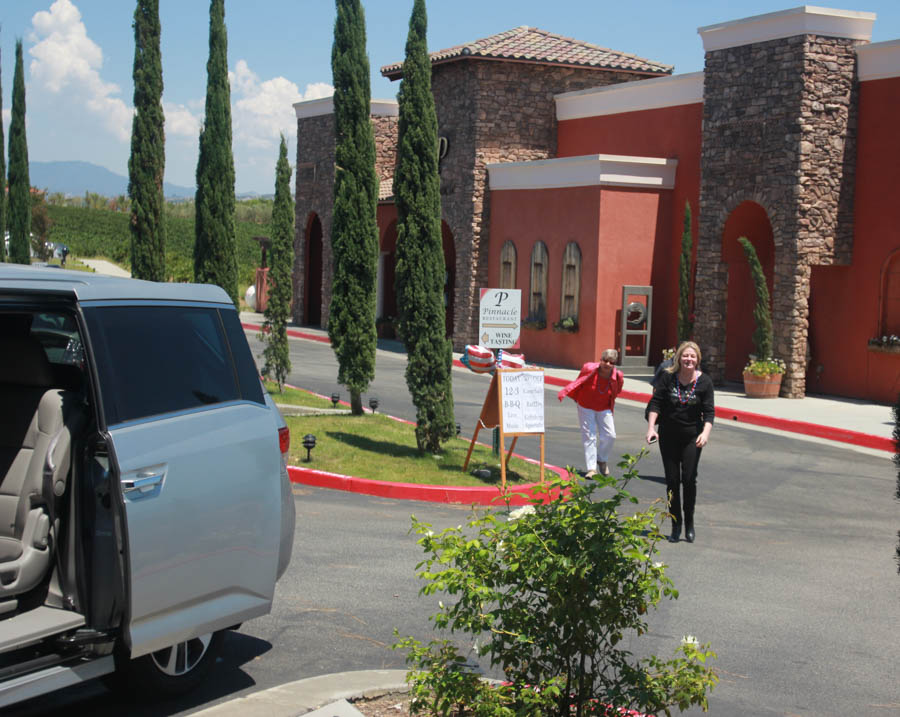 The ladies catch up with us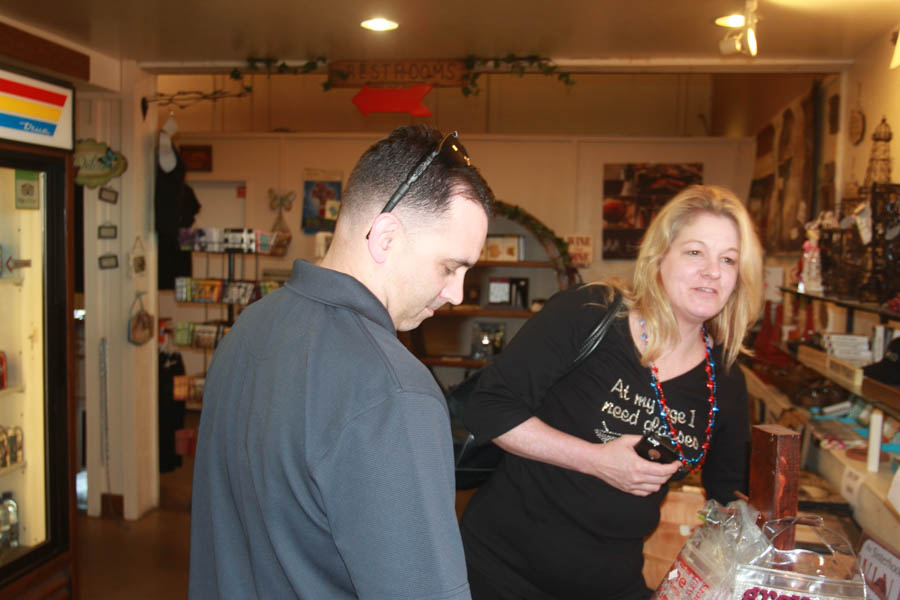 Must look at the signs one more time!

It says...
"My liquid diet isn't working.... So far I've only lost 3 weeks"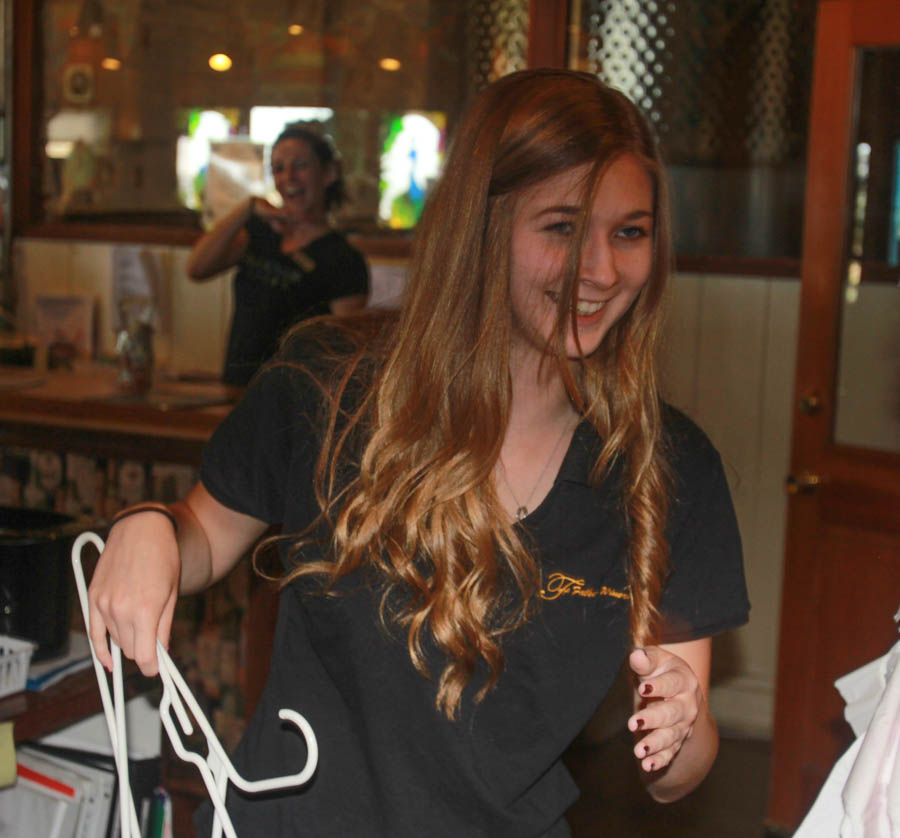 Jon was getting hit on but did not realize it... She was a cutie!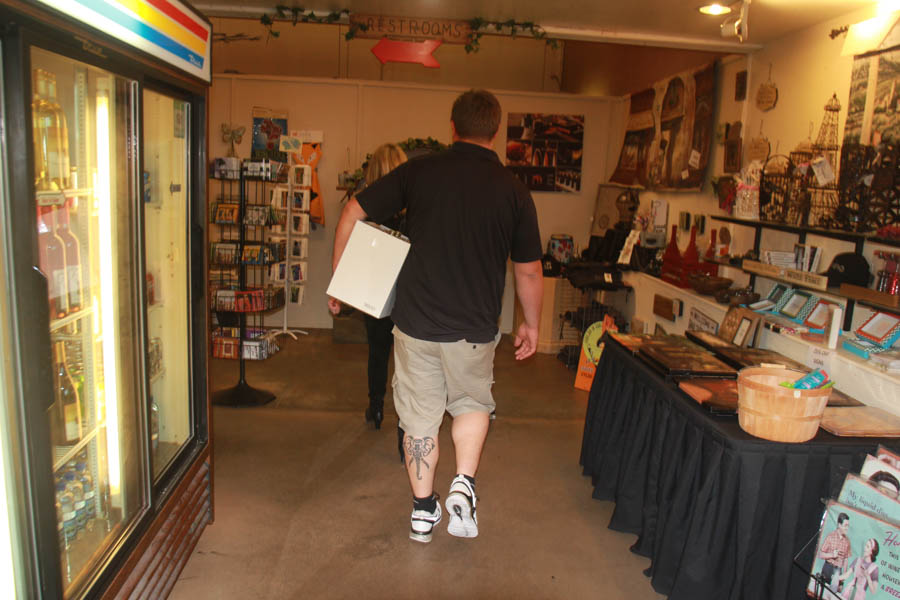 Great to have a grand "child" with us to carry the wine!

Guess what Jon noticed!

Saying goodbye to Dad until next time

"Come on boys... We gotta go!"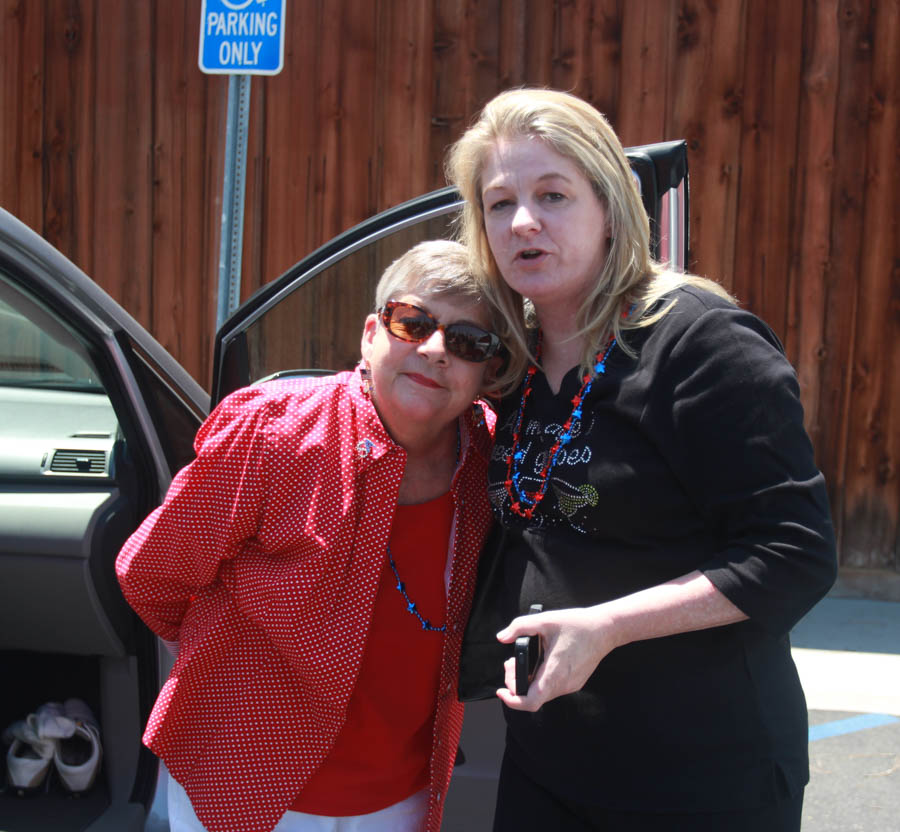 Sue and Lisa... Bye until next time

Heading to great grandmother Juanita's for a visit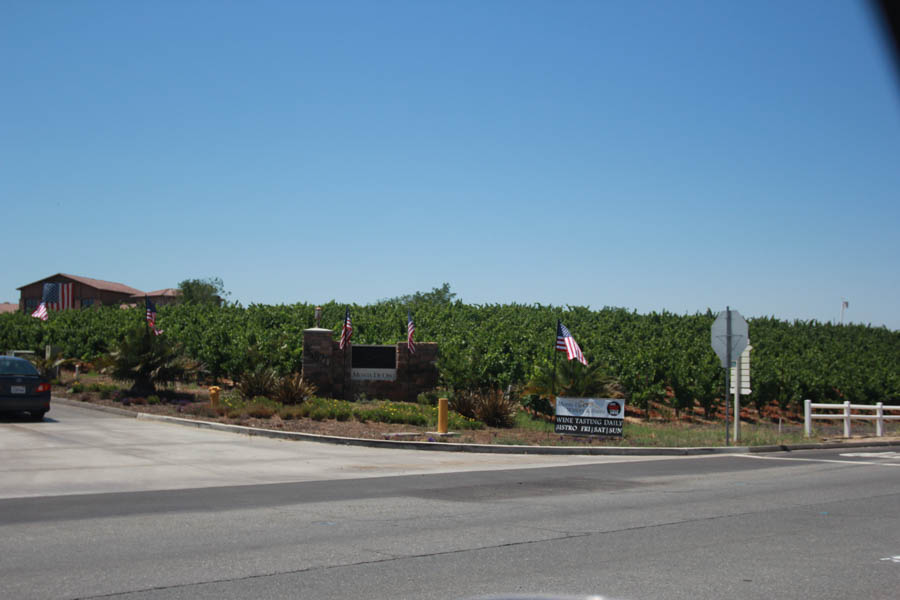 Beautiful weather... In the high 70's

Jon walked up to see his great grandmother... We tasted wine!
We Stopped Nearby At Frangipani Winery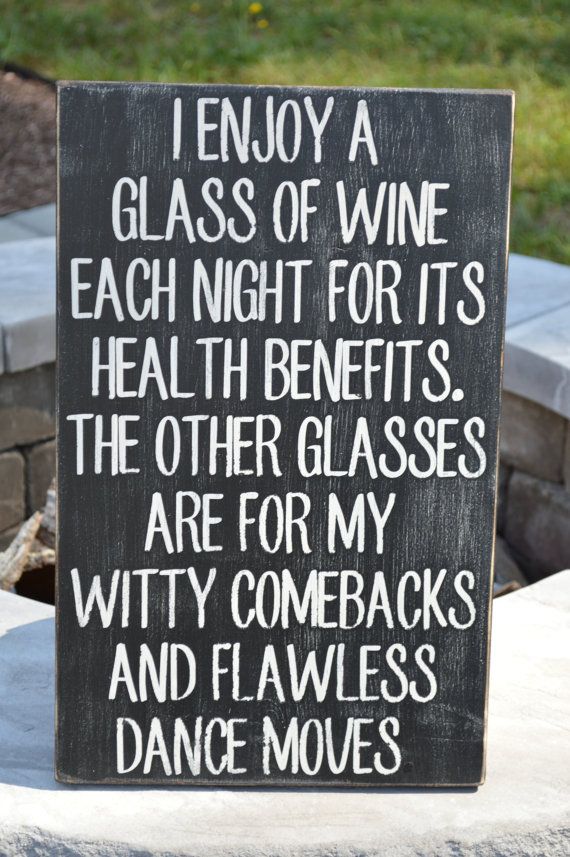 We went to the local winery
39750 De Portola Road
Temecula, CA 92592
(951) 699-8845
http://frangipaniwinery.com/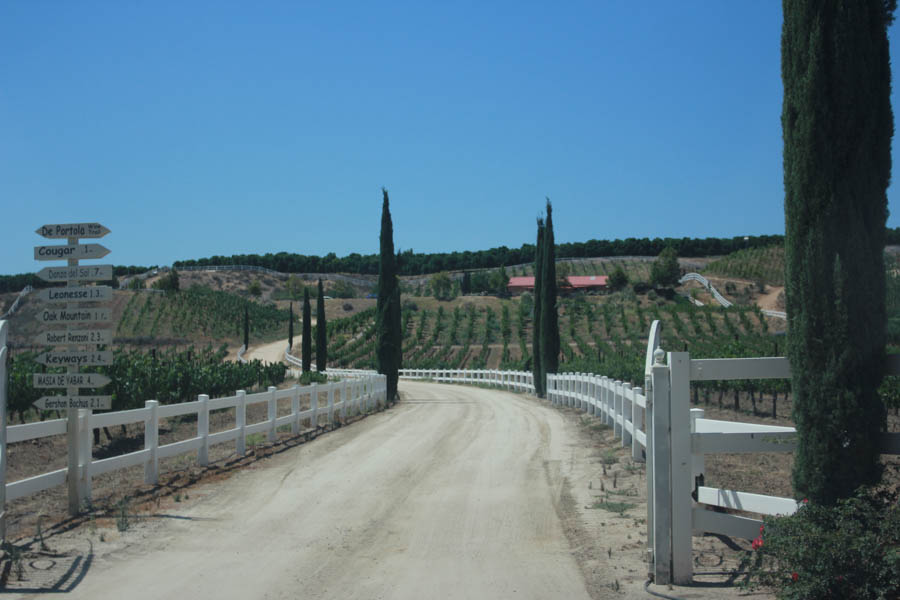 Up the dirt road and through the vineyards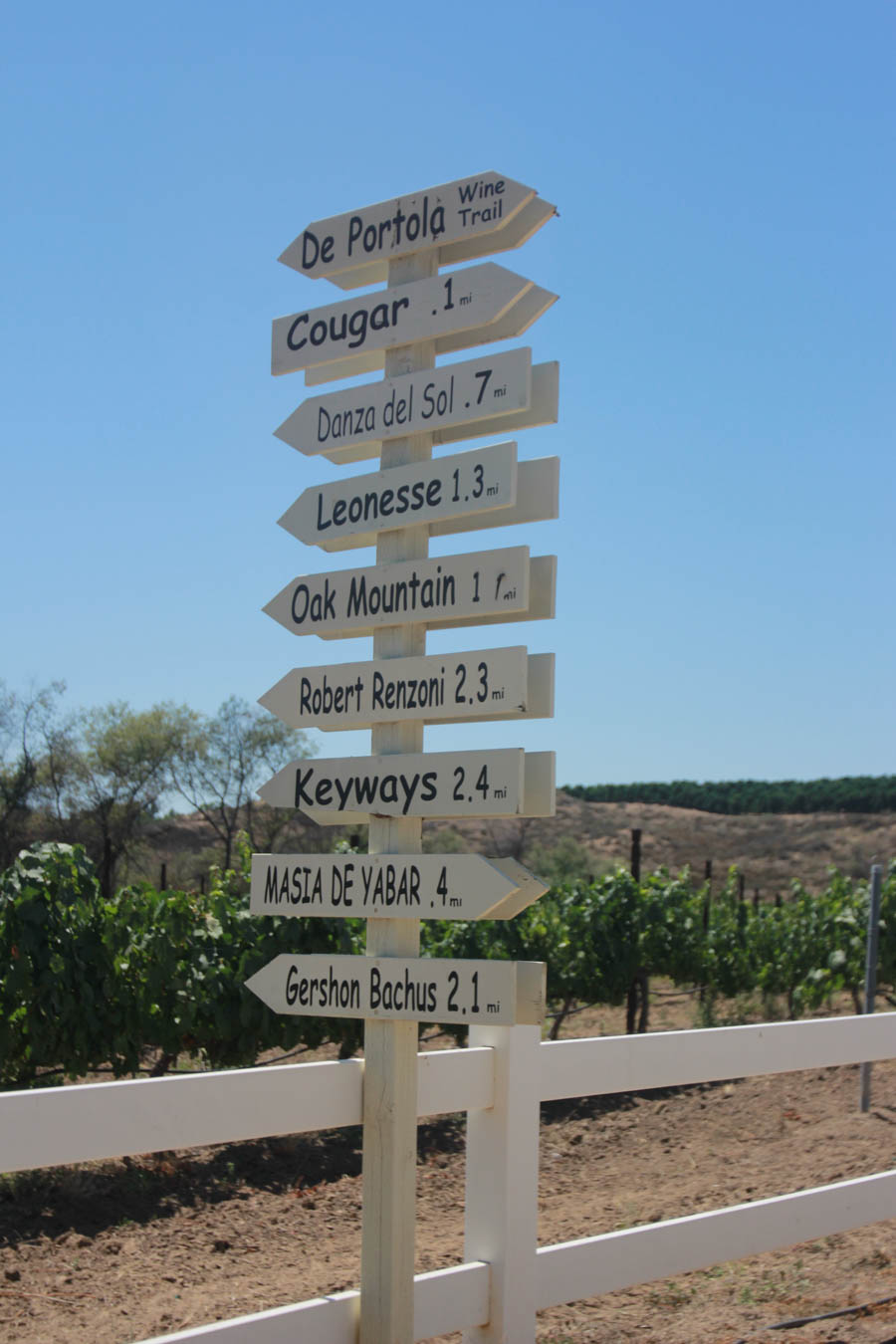 Decisions decisions

It was nice and cool on the inside

Flags were flying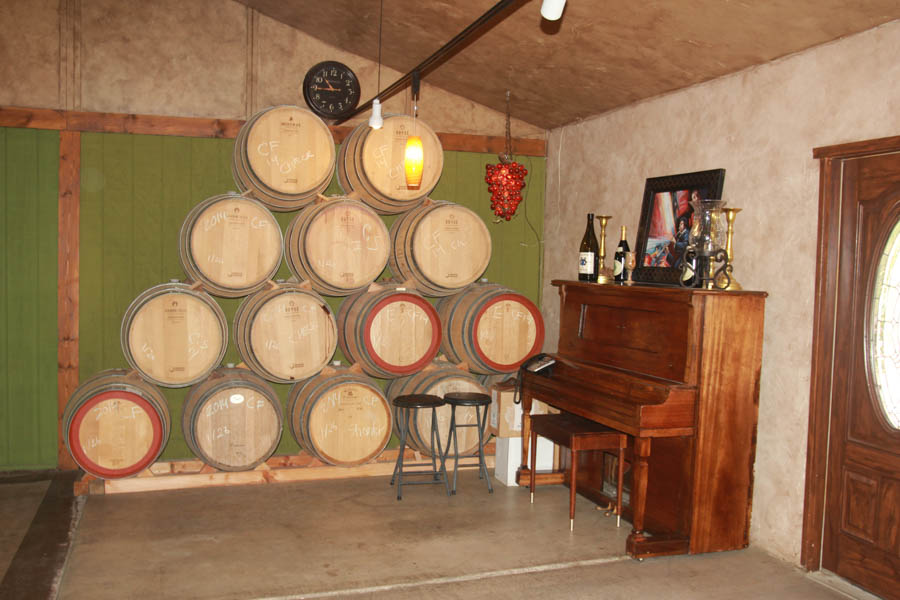 The old piano was a classic

Make a selection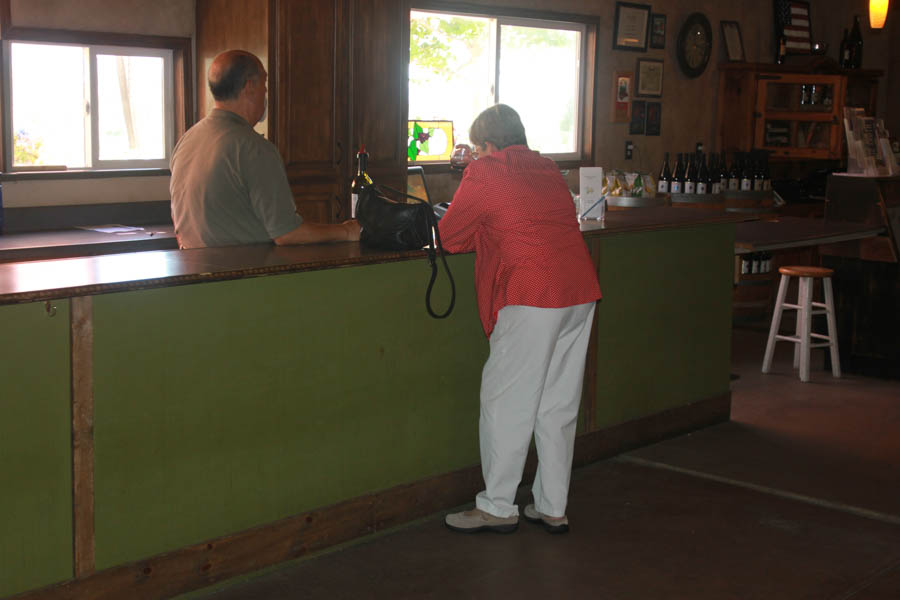 Sue and the staff got along fine

Sue has a new friend... Bob, our server, offered Sue
some treats to give to the baby dog!

He is eleven years old and really a sweet baby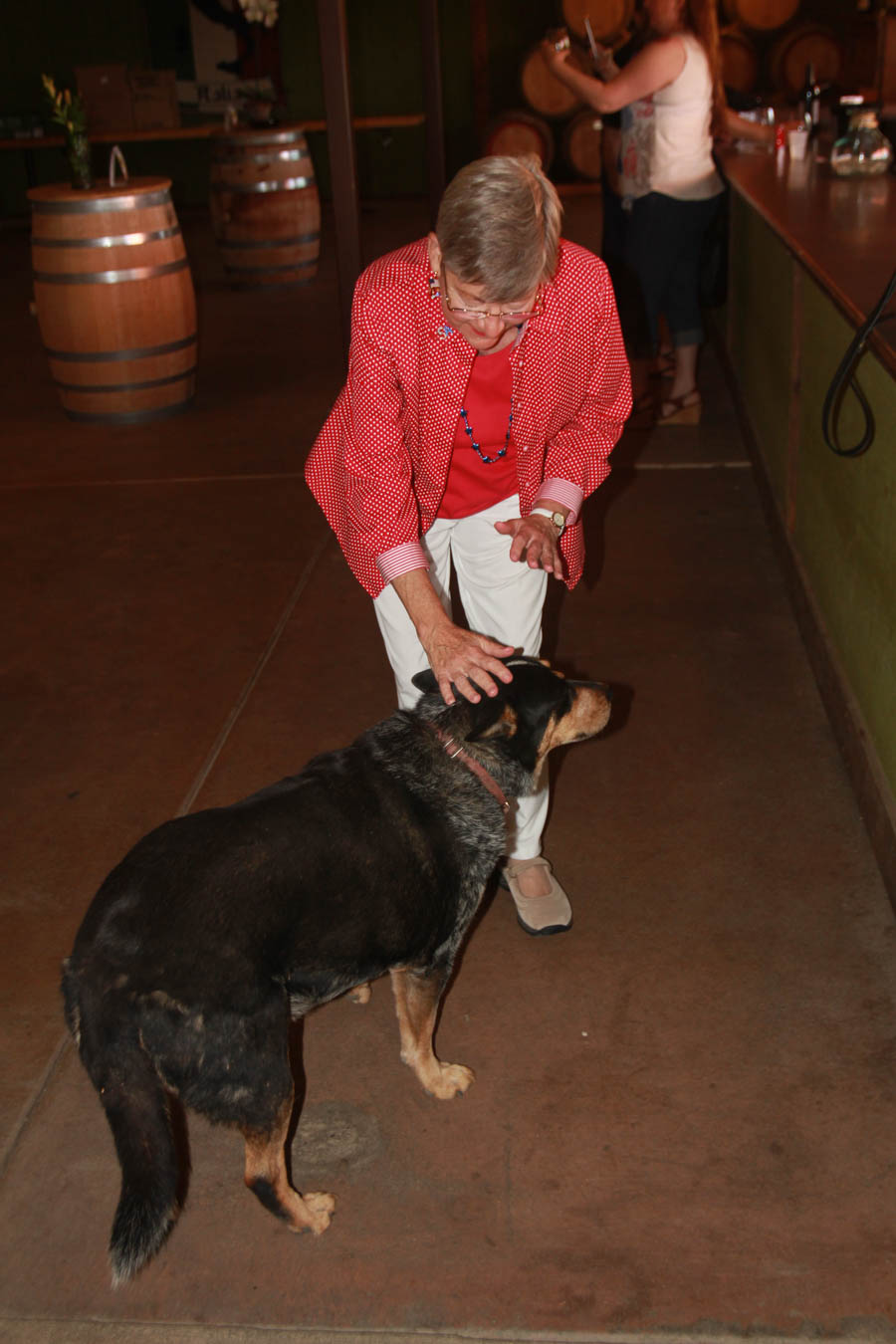 Him like him doggie treats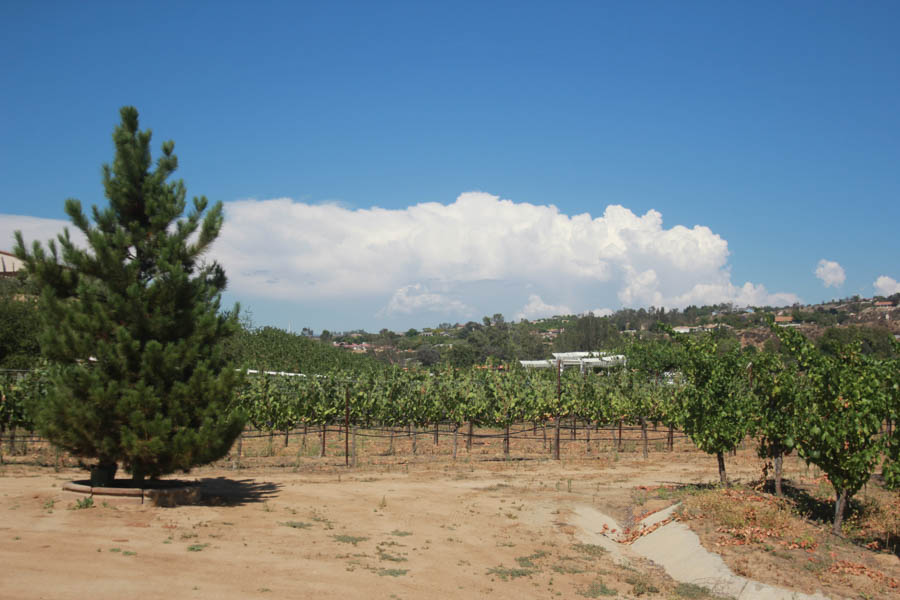 It was indeed dry but the grapes looked pretty good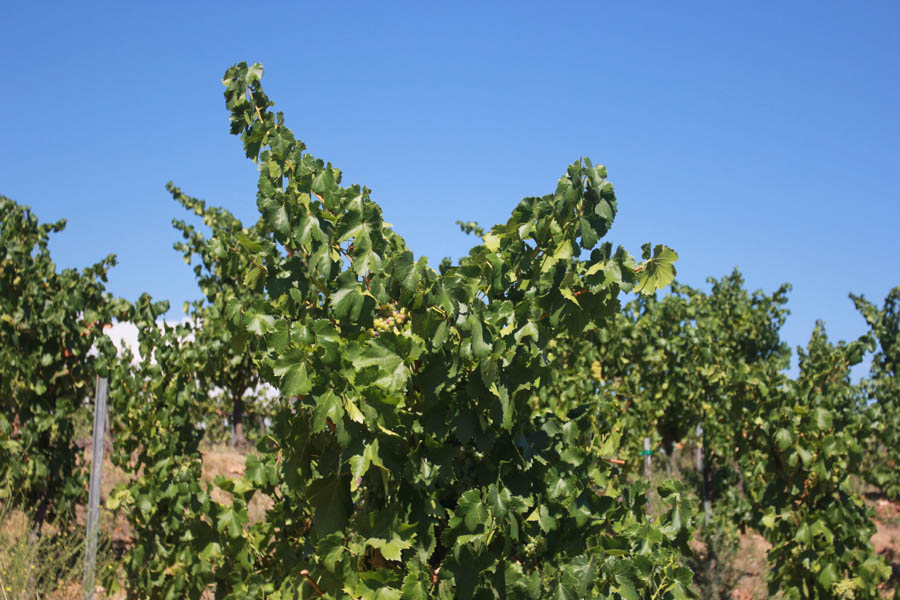 Can you see them??

Juanita's place is high upon the neighboring hill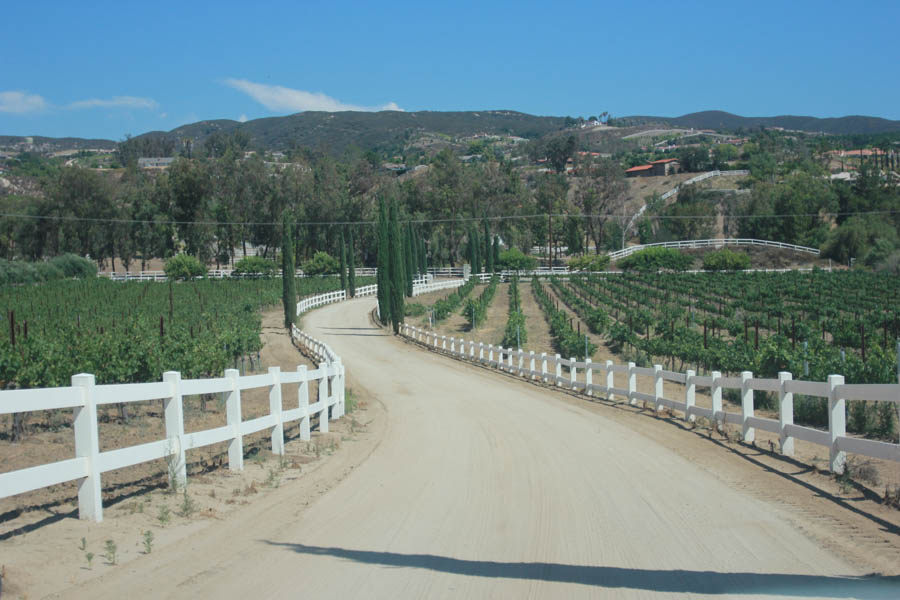 Down the road to the highway
Thornton Winery For Champagne After Picking Up Jon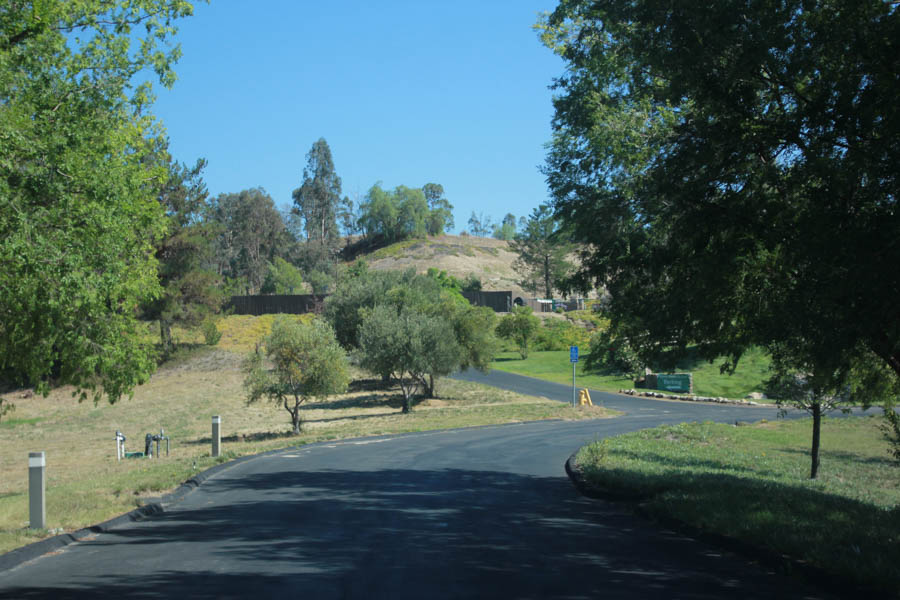 The grass is sort of green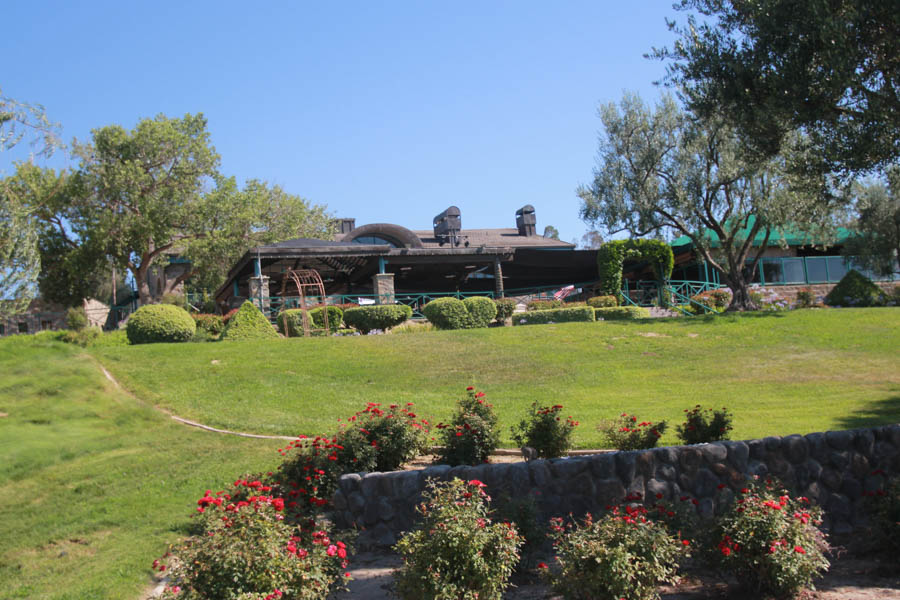 We saw the cook staff watering the herbs and flowers with
left-over kitchen water ... Excellent idea

The tomatoes were starting to ripen

One too many.... Teasing of course
We had to drive home so drinking was severly limited

We tasted white wines and two champagne flights

Checking out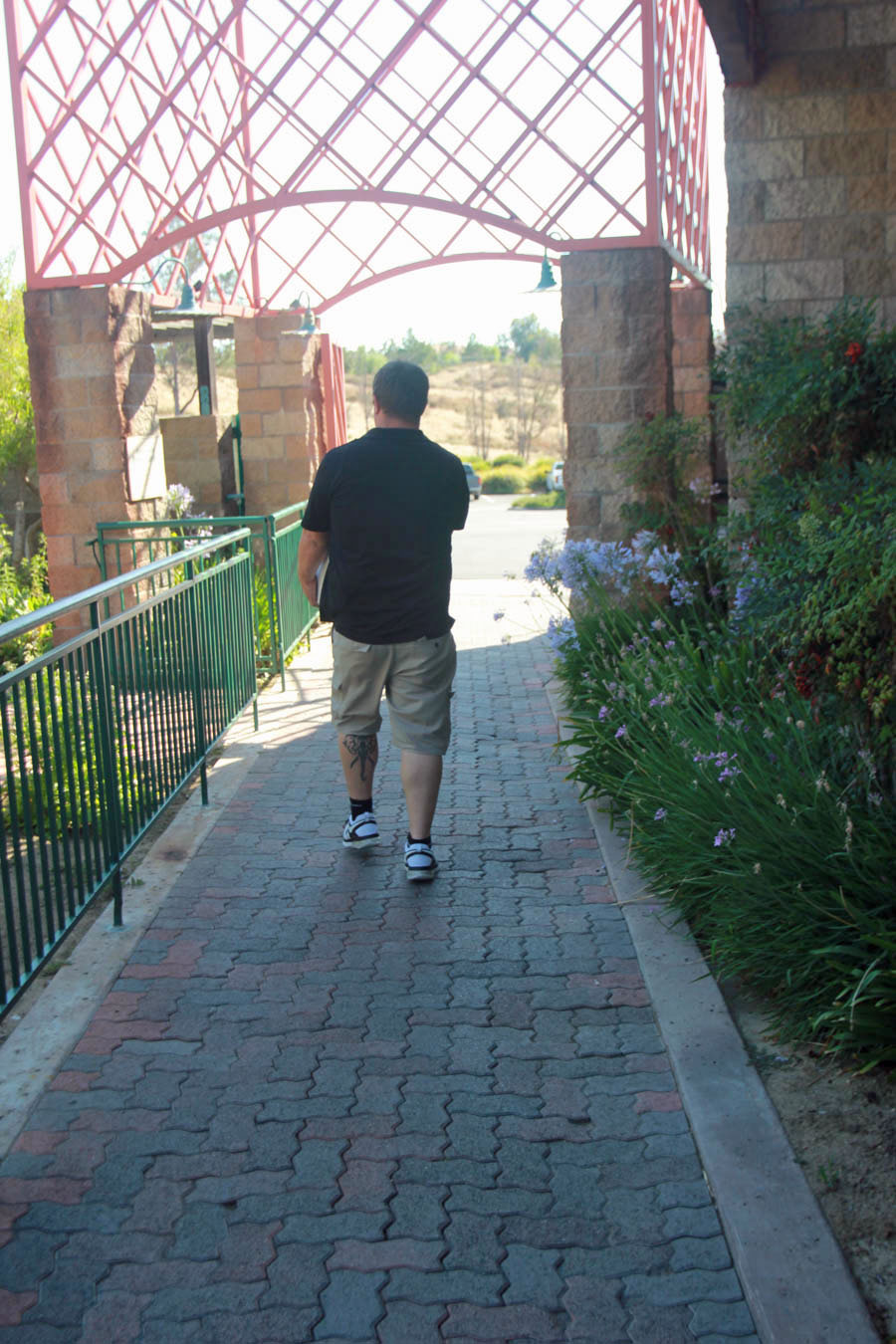 Jon was carrying two cases of champagne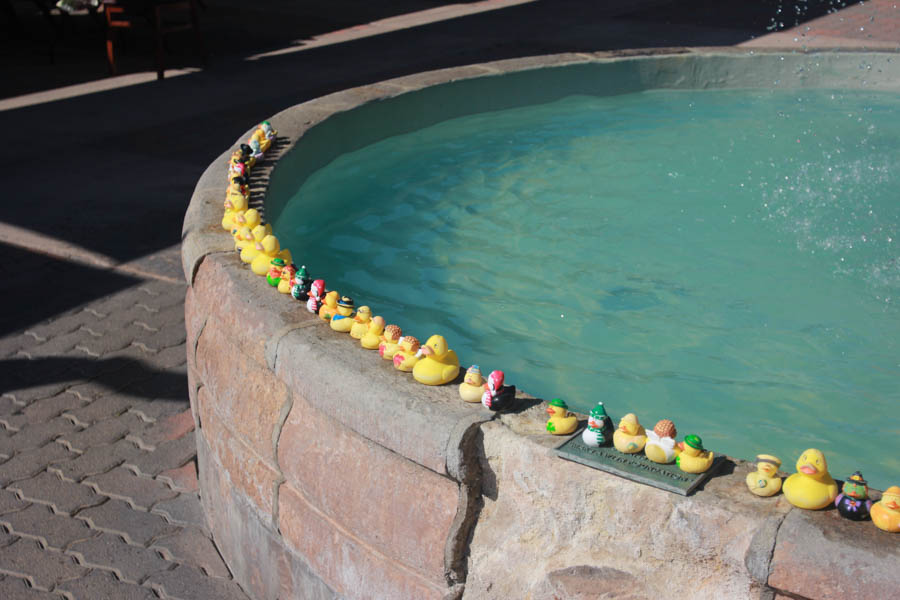 Their fountain has a rubber duck collection!

Heading home
Silly Us, We Decided To Do The Himalayan Grill For Dinner


We met up with Greg there

The sky was Red, White, and Blue! Pretty amazing!