The weather was beautiful... A little cool but clear as a bell

Did You Know? - "Clear As A Bell"

It means 'clearly understood', 'You don't have to repeat yourself. Your message is clear as a bell.'

Origin: Bells such as the type used in churches are large and loud. Their sound can be heard from a great distance. Bells sound a single, clear note so their sound is distinctive and not easily confused.
Before electric sirens and amplification systems, bells were a valuable means of signaling people and alerting of important events - like an impending attack. The bell and the message intended could be heard clearly over a large area.

Back in the 1910's, many companies were trying to get into the manufacturing and selling one the hottest items around, the phonograph.
One of those companies was the Sonora Chime Company.
This company started the Sonora Phonograph Company and used 'Clear as a Bell' as their slogan, touting the fidelity of their machine's sound reproduction.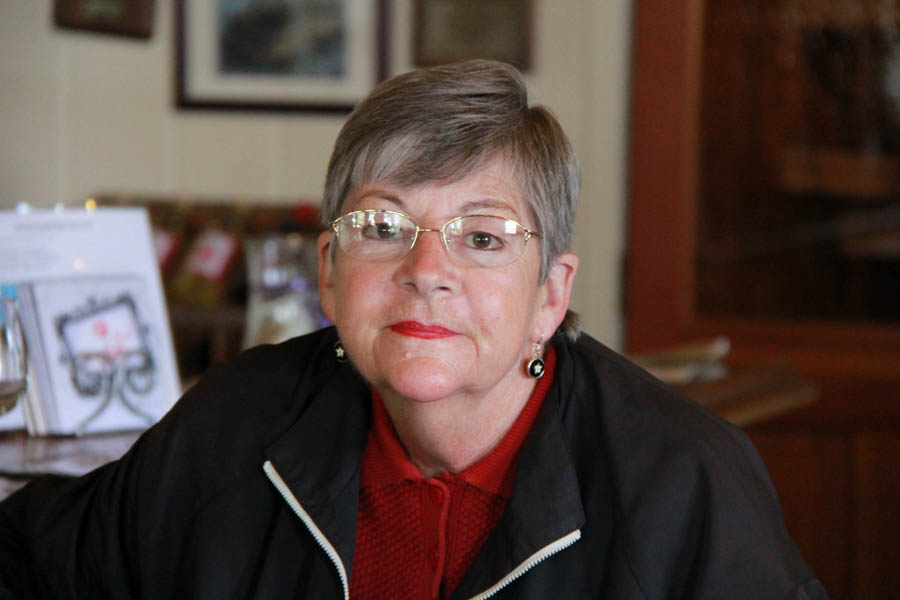 "I am awaiting my first taste!"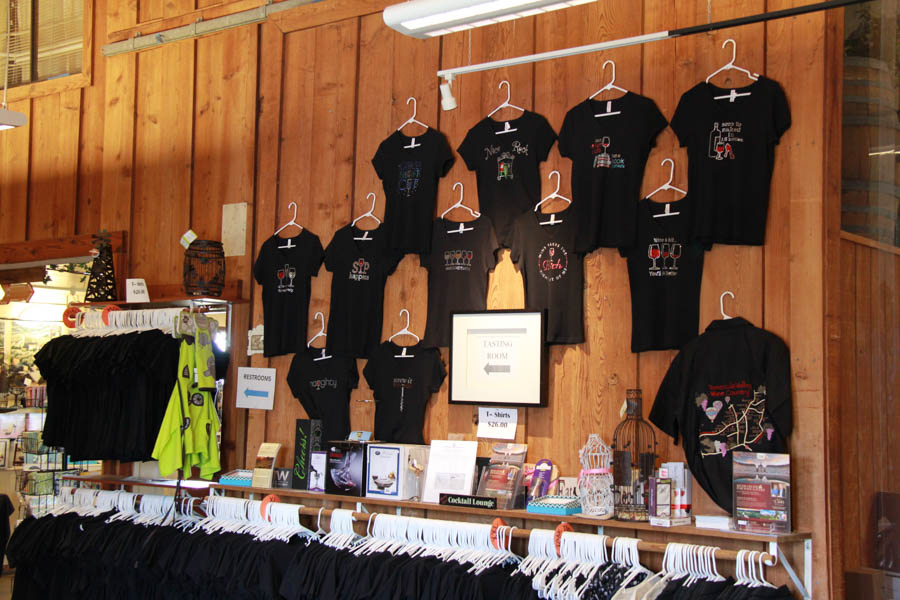 More funny saying on the shirts!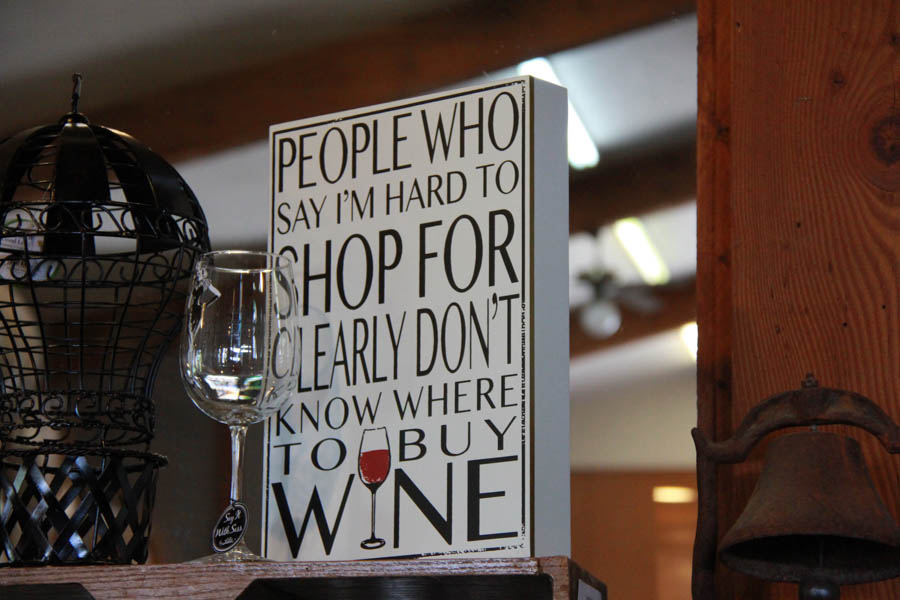 This is a must buy for our friends at Christmas time

No doubt!
To Pinnacle... And Beyond!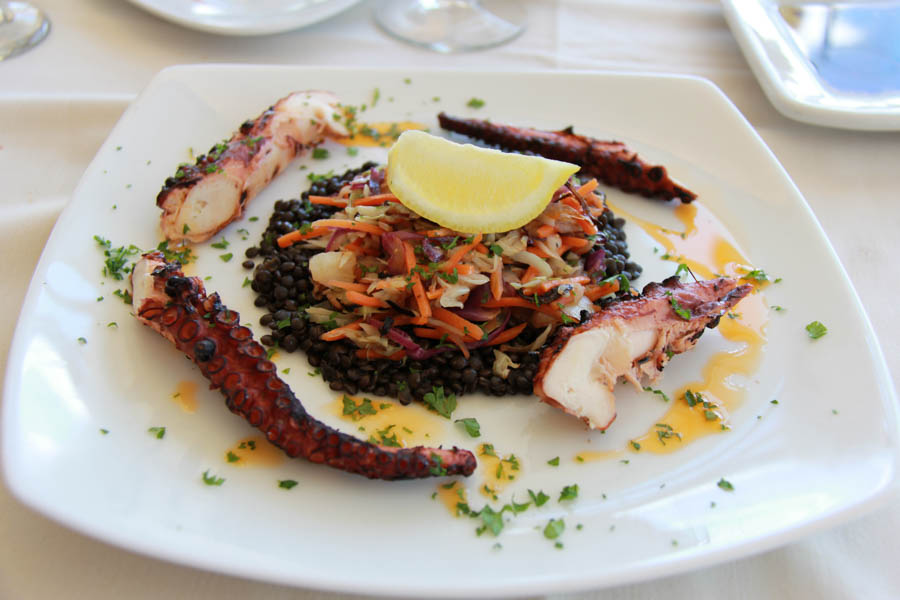 Octopus was excellent
Did You Know? - Live octopuses are eaten in several countries around the world, including the US. Animal welfare groups have objected to this practice on the basis that octopuses can experience pain] In support of this, since September 2010, octopuses being used for scientific purposes in the EU are protected by EU Directive 2010/63/EU "as there is scientific evidence of their ability to experience pain, suffering, distress and lasting harm.[8] In the UK, this means that octopuses used for scientific purposes must be killed humanely, according to prescribed methods (known as "Schedule 1 methods of euthanasia").

Sue tried the Brussel Sprouts which was
roasted with cherries and covered with an egg

"Yummy"

All smiles

What a view from the restaurant!
Did You Know? -
Four years of planning and construction was completed in September 2006 with the Grand Opening of The Pinnacle Restaurant at Falkner Winery. The Pinnacle offers great panoramic views, outstanding Mediterranean style food, and high quality service. This outstanding restaurant is open for lunches 7 days a week. Best of all, it offers the finest Temecula wine
Set on a 1,500 foot hilltop, The Pinnacle offers customers seating in the air conditioned indoors or on the open-air outdoor balcony. The restaurant also serves as an evening wedding and banquet venue.
According to Ray Falkner, "There are many fine Temecula restaurants. But the Pinnacle Wine Country Restuarant is unrivaled in the Temecula Wine Country. Plus, we offer a unique dining experience in our VIP Room located in our "Wine Cave" below the Restaurant.
The VIP Room is a barrel shaped room. It is separately air controlled, with windows all around to see the Falkner's barrels and case goods stored in this constant 65 degree. With seating up to 20 people, this is an ideal location for executive outings and small unique parties.
Since opening, The Pinnacle has acquired great accolades and reviews. The critics praise our food quality, customer service, and great ambiance related to the hill-top view. We are proud that the Pinnacle was awarded a "Best Restaurant of 2012" award from Inland Empire Magazine.
Stop#2 - South Coast Winery


The weather was perfect... We joined the winery and proceeded to buy two cases
of champagne to restore our refrigerator to normal!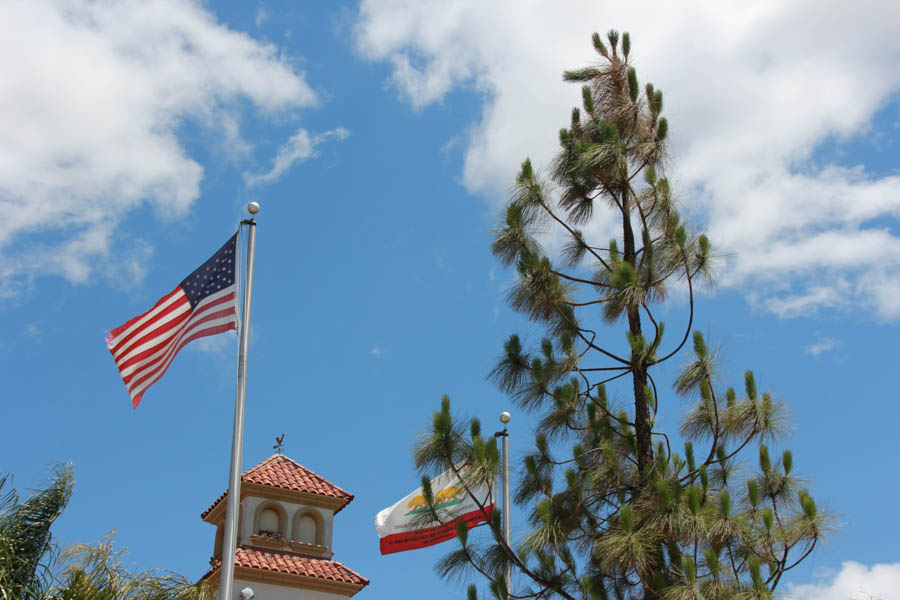 South Coast Winery... Champagne Champions!
Stop #3 Europa

Great place to stop but today we did a "fly-by"... We simply picked up our club order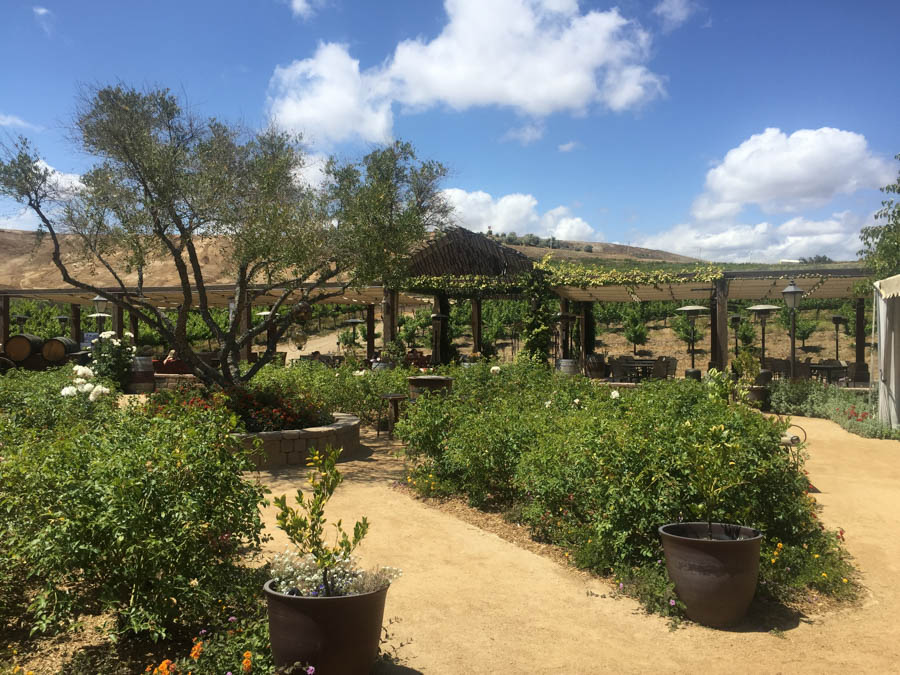 Just like a painting!

Wonder if it would attach to the rear of our van?

Perhaps we should taste....
Stop #4 - Thornton Winery

We did two champagne "flights"
Did You Know? - Tasting flight is a term used by wine tasters to describe a selection of wines, usually between three and eight glasses, but sometimes as many as fifty, presented for the purpose of sampling and comparison.

We shared the two flights and drank about half of what was served...
We did not want to drink and drive!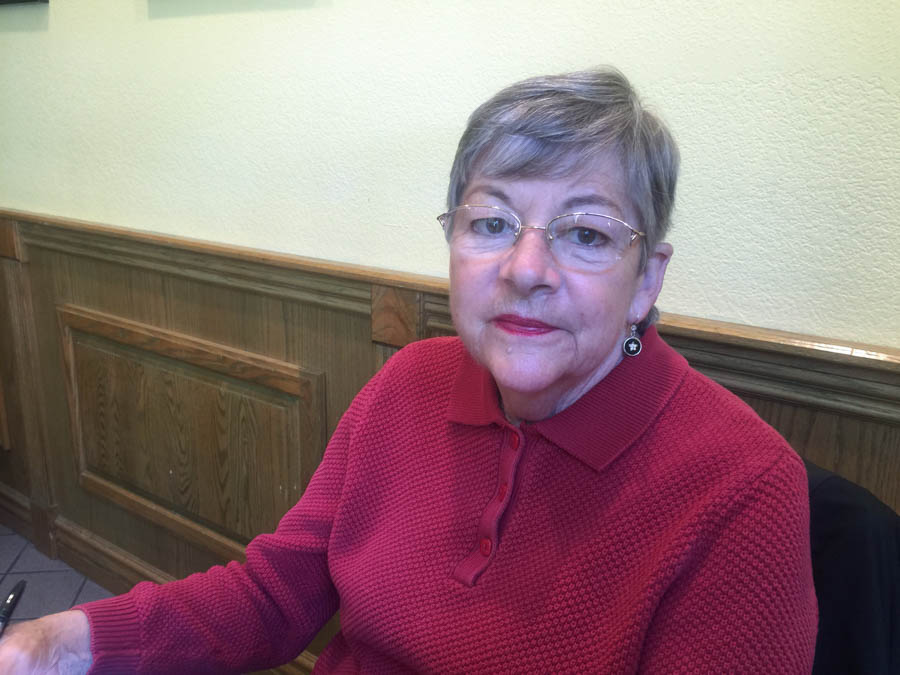 We are ready to go home!

Yes he did! God bless him!