Laughs and giggles all afternoon!
The Ed And Kathy & Donna And Bob Went Down On Saturday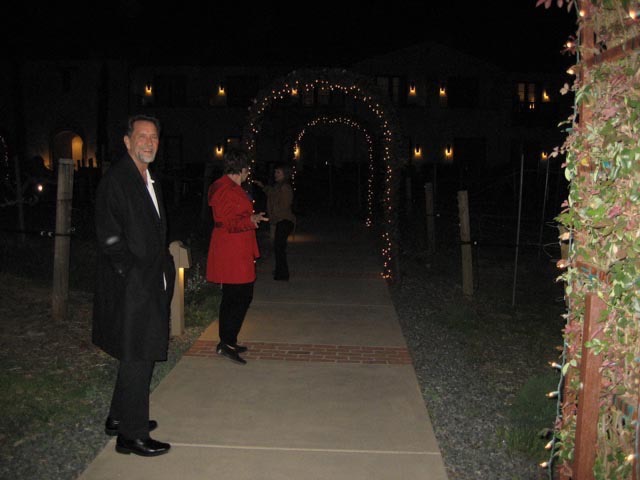 They got permission to stay up late (Courtesy of Ed Roberts)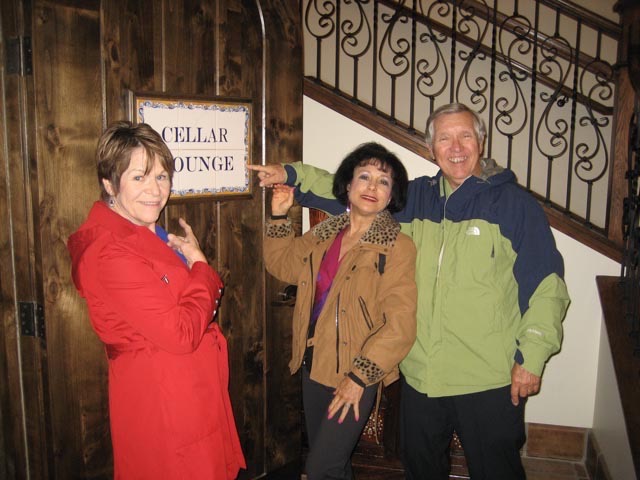 Voting where to go... The Cellar or The Lounge
(Courtesy of Ed Roberts)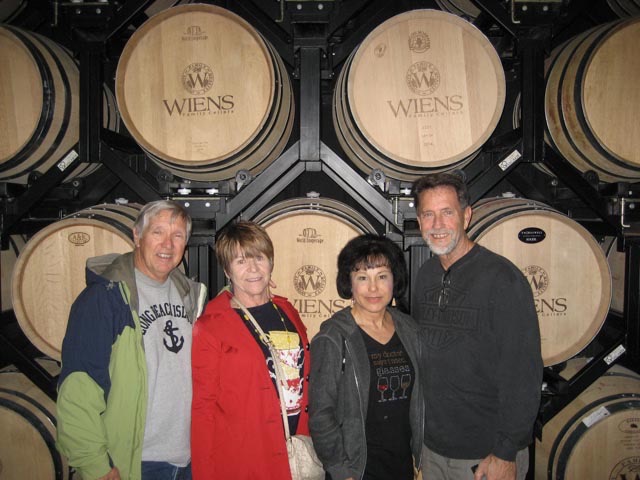 They found the place well stocked (Courtesy of Ed Roberts)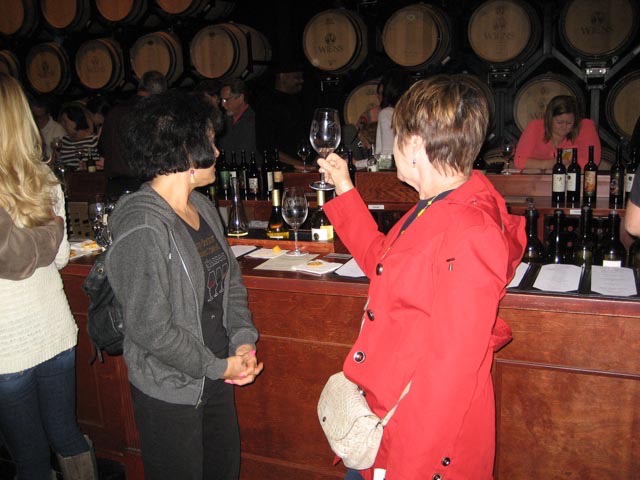 Swishing and swirling is essential (Courtesy of Ed Roberts)

Giggling is also a requirement (Courtesy of Ed Roberts)
The Trip Down On Monday Was Uneventful!

Departing our home with large threatening clouds at 10:00 am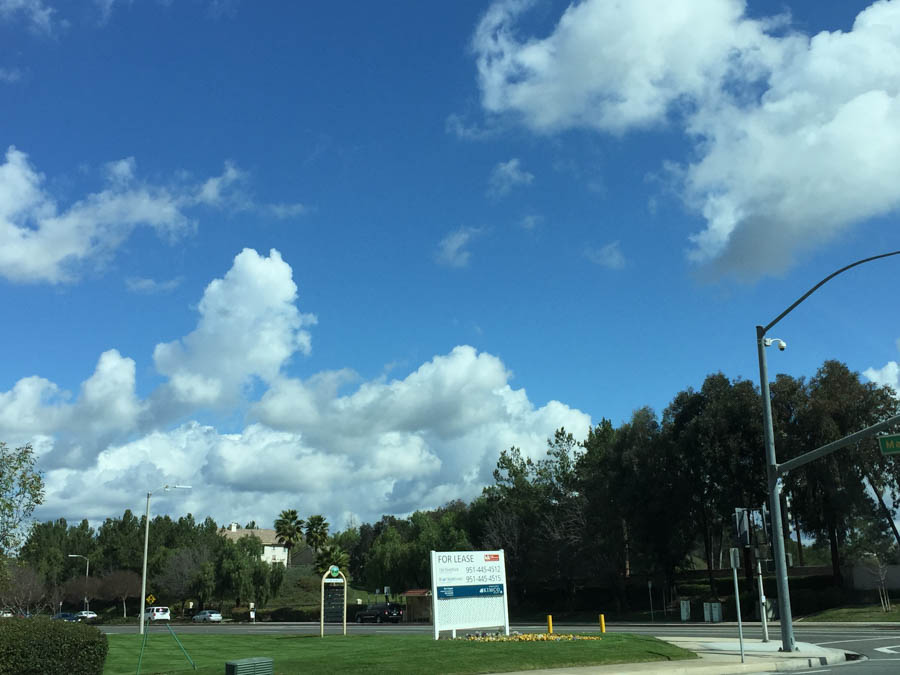 It was clear in Temecula with huge billowy clouds floating overhead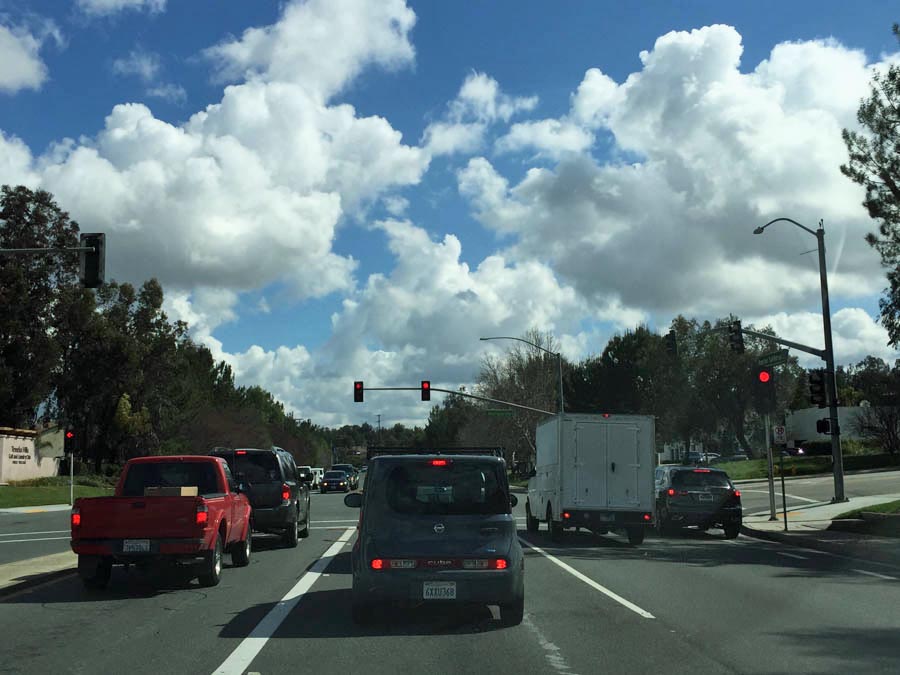 Almost there!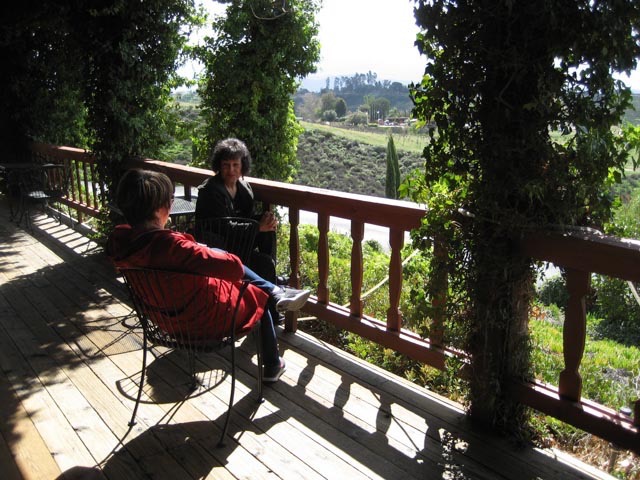 Awaiting our arrival (Courtesy of Ed Roberts)
We Arrive At Falkner Right On Time (Well, Two Minutes Late)

Kathy, Ed, and Donna were waiting!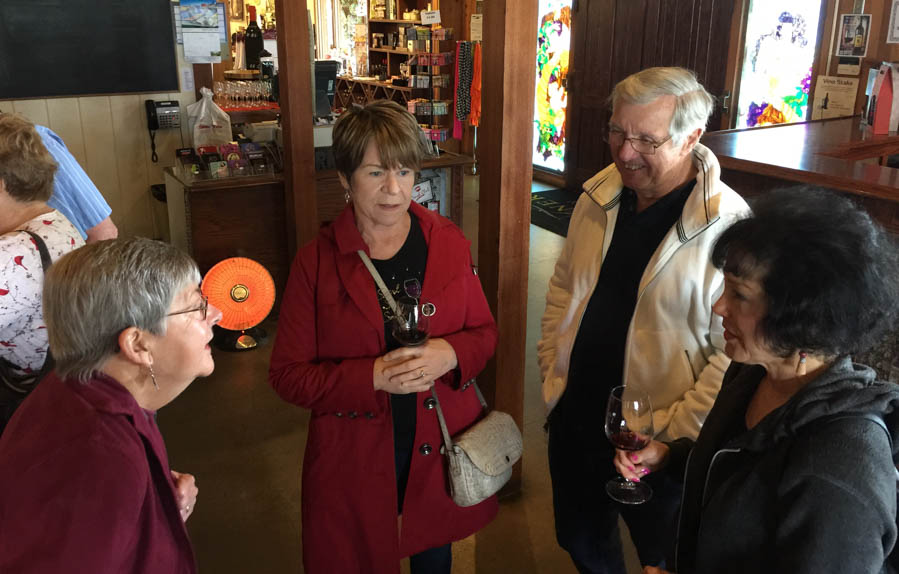 Notice - Coats are on and we are close to the electric heater!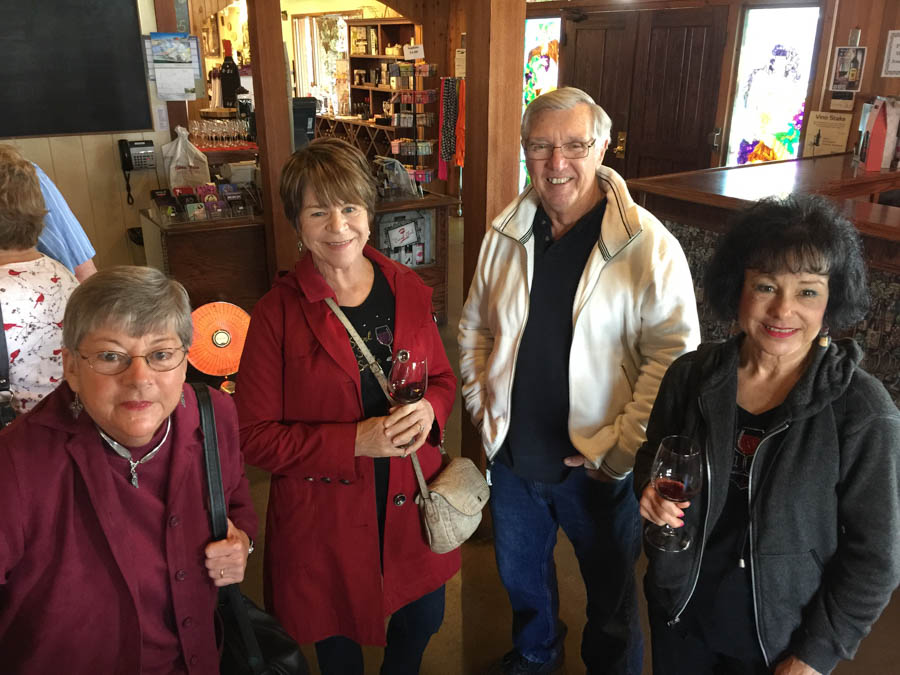 Who? Us??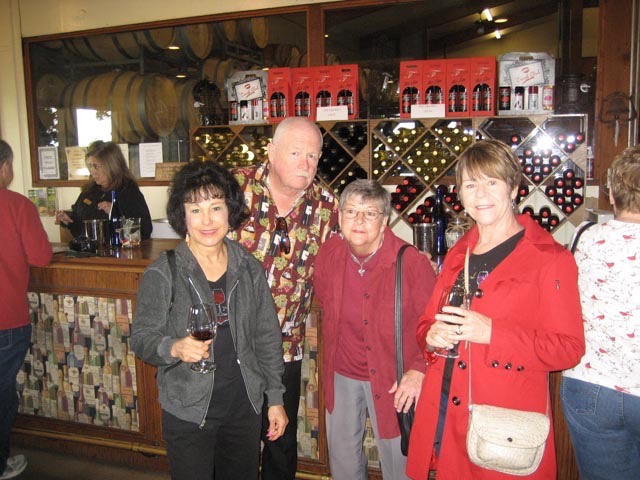 Time to guzzle (Courtesy of Ed Roberts)

Serious business now begins

Very serious wine discussions underway (Courtesy of Ed Roberts)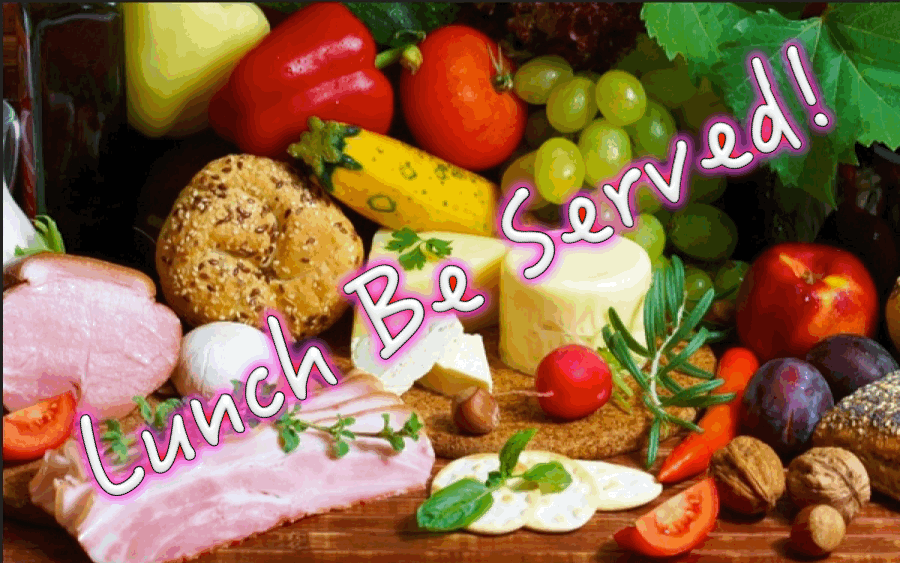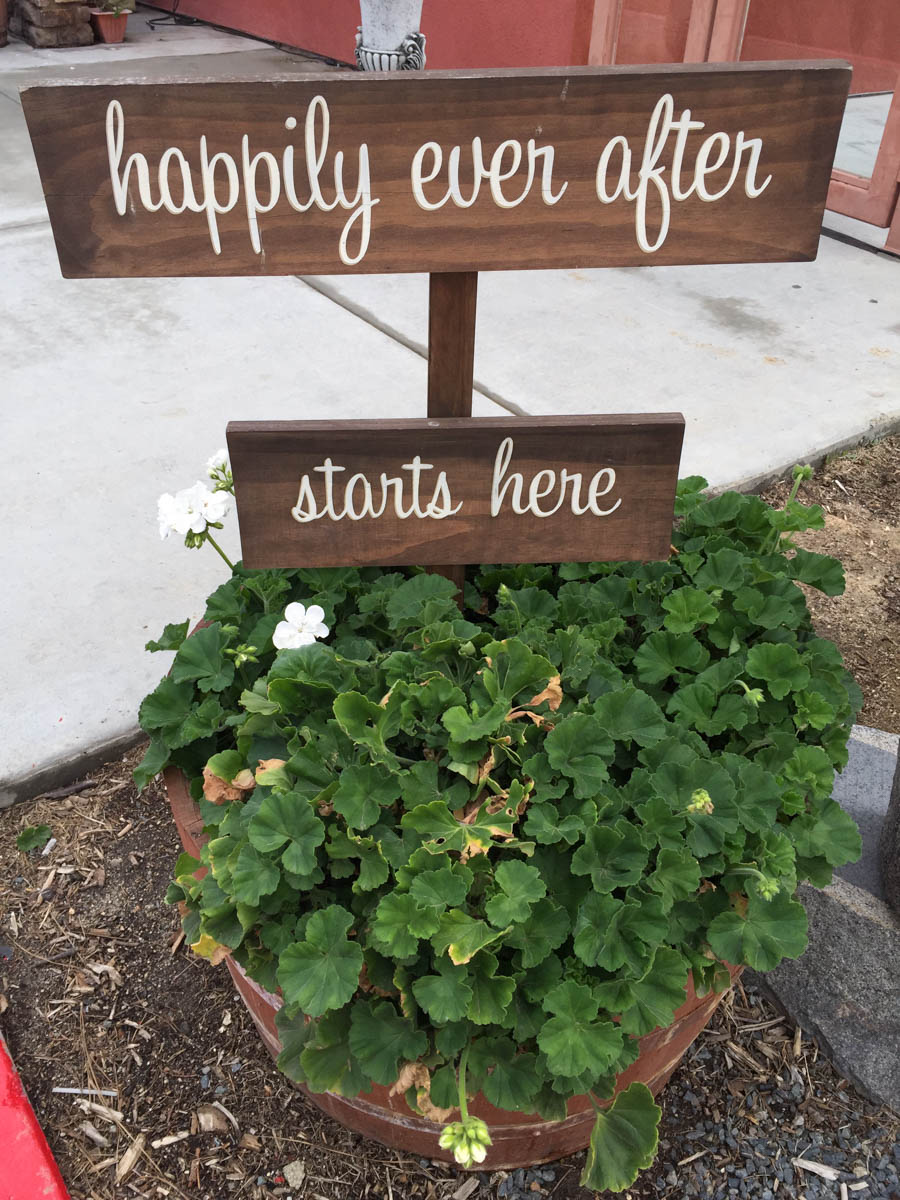 Indeed is is!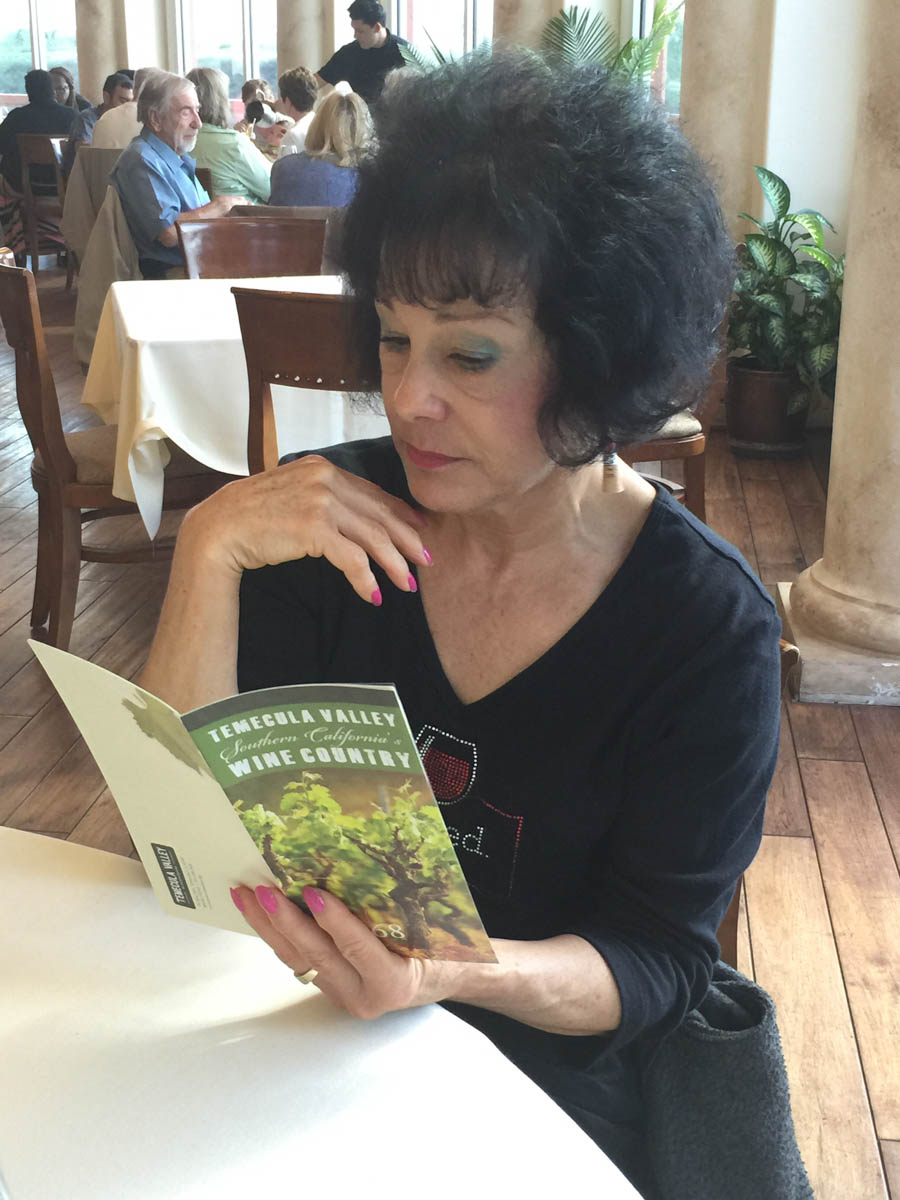 Our tour guide does some last minute confirmations!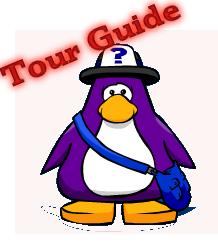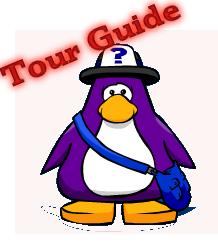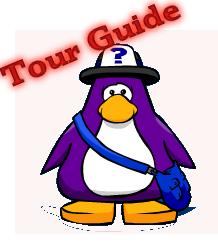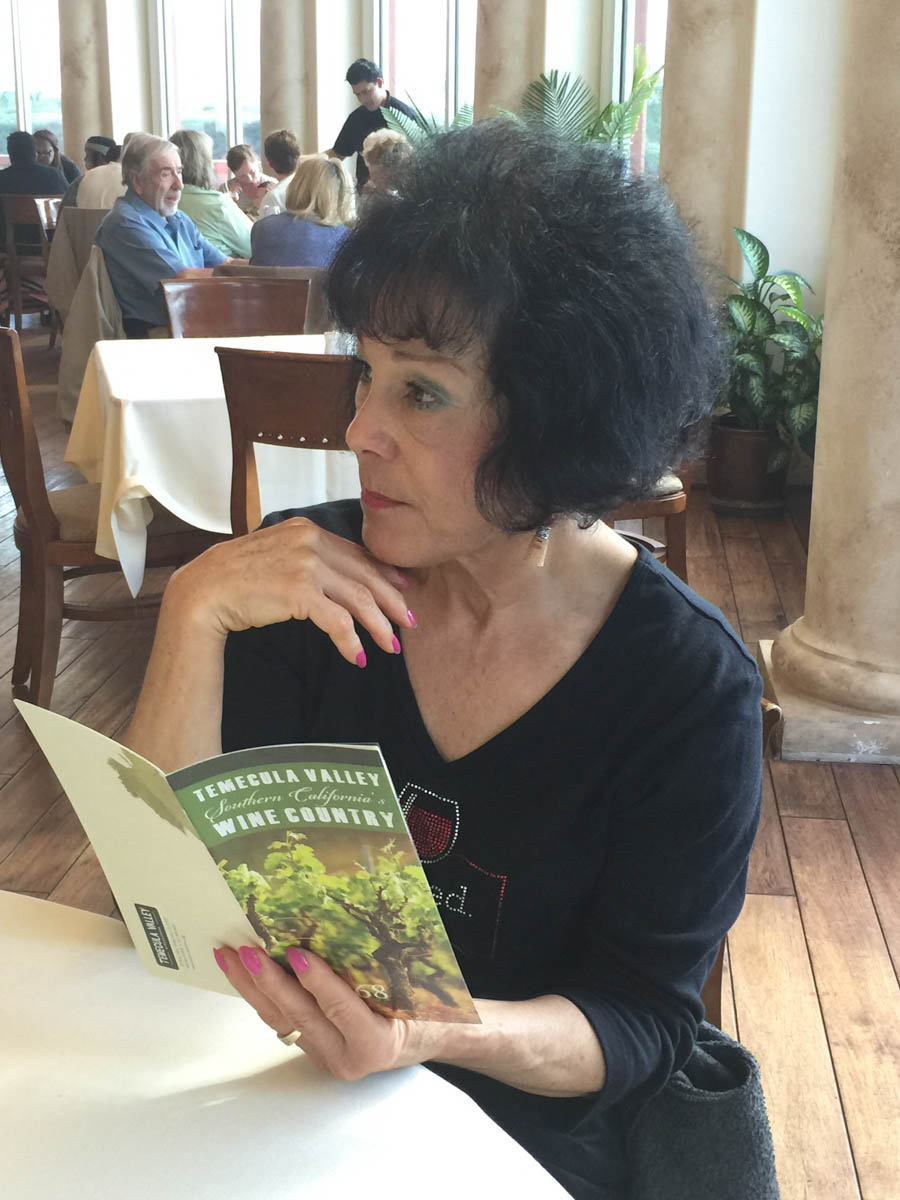 "You wanted blue wine? I have something for you!"
Paul - Seafood Portofino: Jumbo shrimp, lobster, bay scallops, shallots, fresh garlic, basil, sundried-tomatoes, artichoke hearts, and lemon available with house-made pomodoro (red) sauce
Ed/Kathy - Wild Mushroom and Grilled Chicken Pasta: Trio of mushrooms, garlic, shallots, chicken, cherry wood smoked bacon, roasted red pepper, fresh thyme served on penne pasta with Parmesan cheese and smoked paprika oil
Donna - Santa Barbara Salad: Santa Barbara greens with Falkner Riesling lavender vinaigrette served with candied Walnuts, Gorgonzola cheese, fresh apples & strawberries
Sue - Broccolhi soup.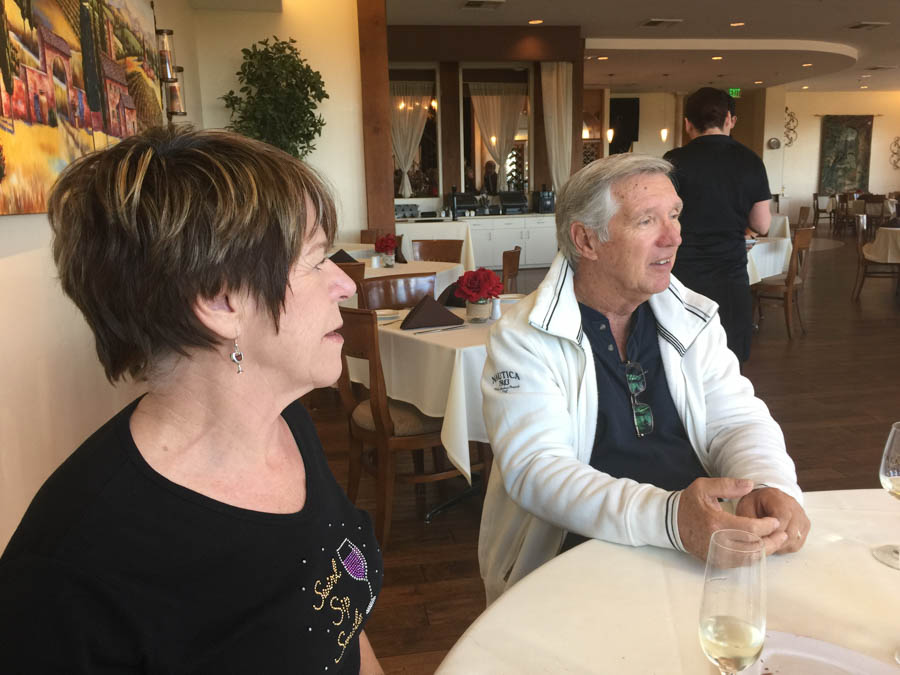 Kathy is not too sure about our guide!

"You mean they do have blue wine here in the valley? "
The Tasting Adventure Begins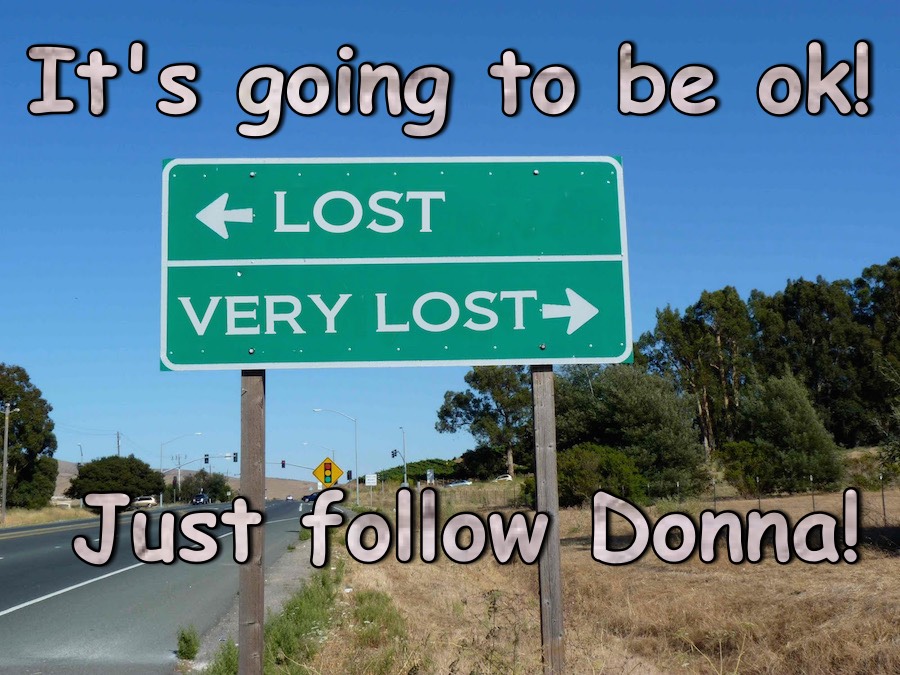 First "Stop"... The Red Barn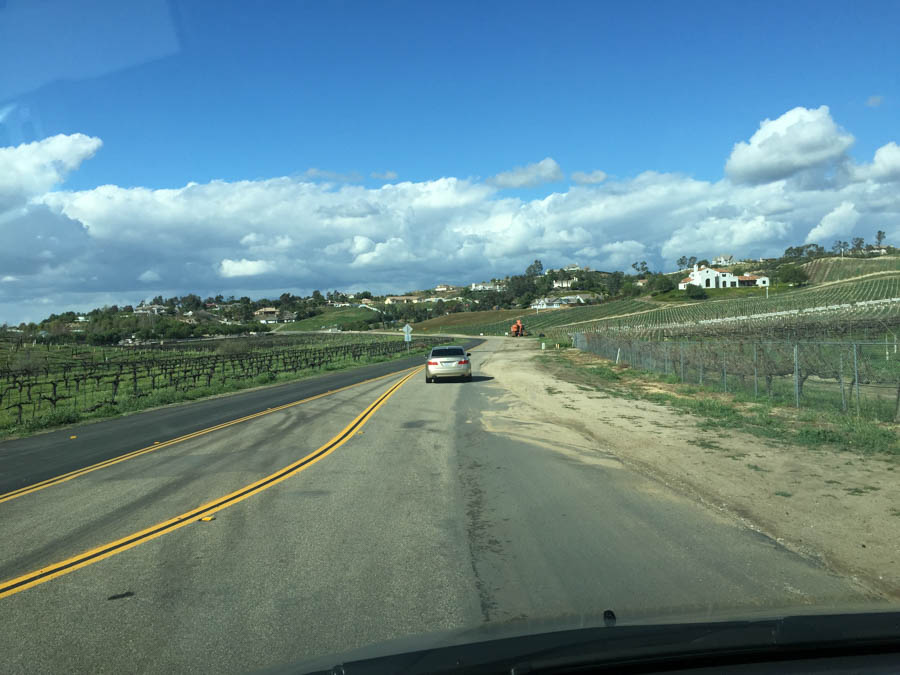 The Red Barn Winery was closed?
Did You Know? - We didn't read their internet website before we arrived. It states..
"Please note that starting July 2014 we are open only the first two weekends of every month and closed the second half of the month."
Second Real Stop... Lorimar Winery

So we drove up a half-mile and when to another winery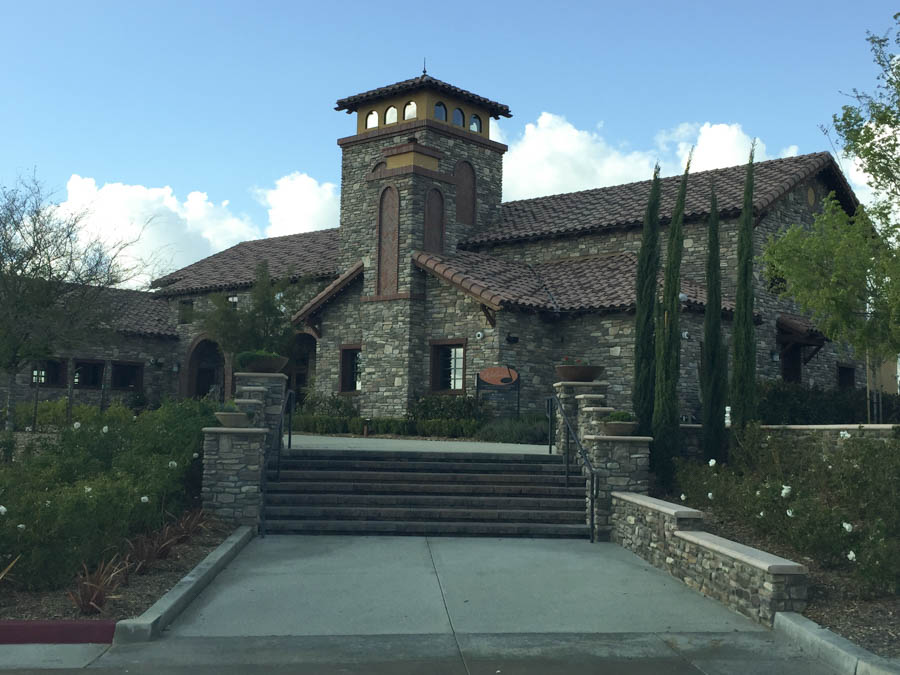 Right out of a picture
Did You Know? - What began as a long-time dream for brothers-in-law Lawrie Lipton and Lorimar Winery Temecula Wine TastingMark Manfield, came to fruition with the opening of Lorimar Vineyards andWinery. In fact, the name Lorimar itself was formed by combining Lawrie and Mark's first names.
Lorimar's Old Town location was opened in 2009 while the Wine Country property was under construction. In the spring of 2012 Lorimar Vineyards and Winery celebrated with thousands of local residents and guests for the Grand Opening of our second location, an incredible Tuscan style winery in the heart of Temecula Valley Wine Country. Featuring breathtaking views of Mount Palomar and the Santa Ana Mountains, Lorimar features live music on the sunset patio every weekend all year long.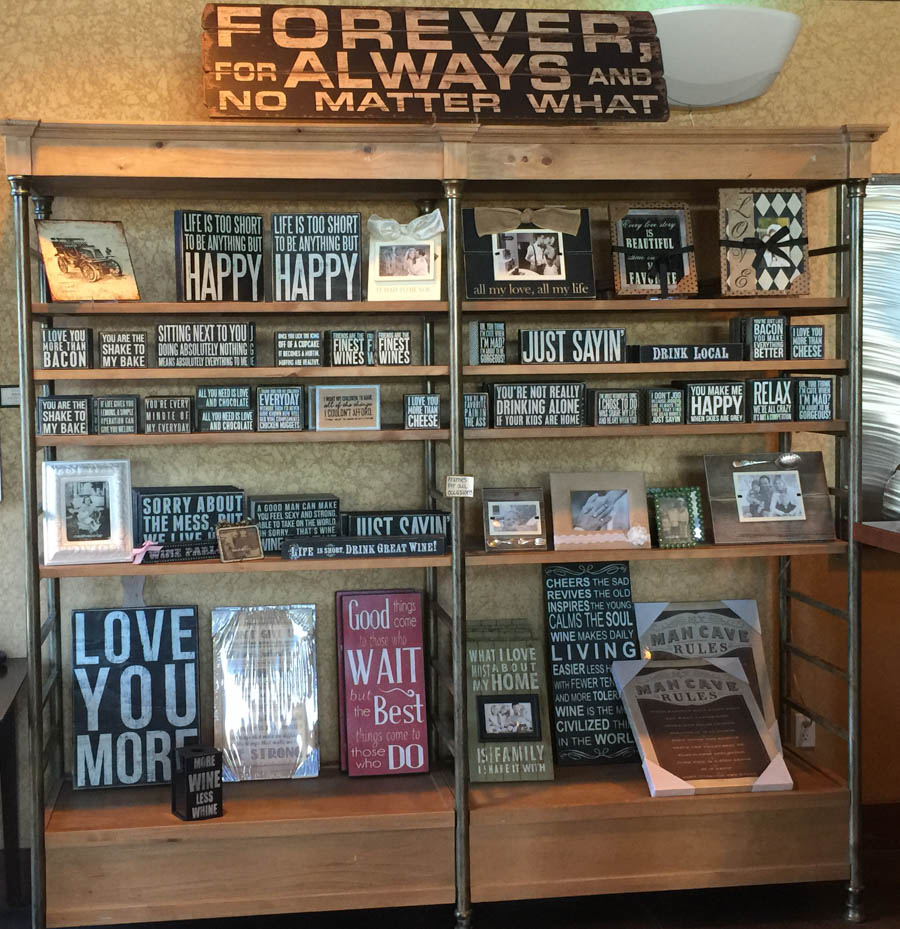 Love the signs
Did You Know? - The Spanish name "Palomar", in English meaning "pigeon roost," comes from the Spanish colonial era in Alta California when Palomar Mountain was known as the home of band-tailed pigeons.
During the 1890s, the human population was sufficient to support three public schools, and it was a popular summer resort for Southern California, with three hotels in operation part of the time, and a tent city in Doane Valley each summer.
Palomar Observatory
Palomar Mountain is most famous as being home since 1936 to the Palomar Observatory, and the giant Hale Telescope. The 200-inch telescope was the world's largest and most important telescope from 1949 until 1992. The observatory currently consists of three large telescopes.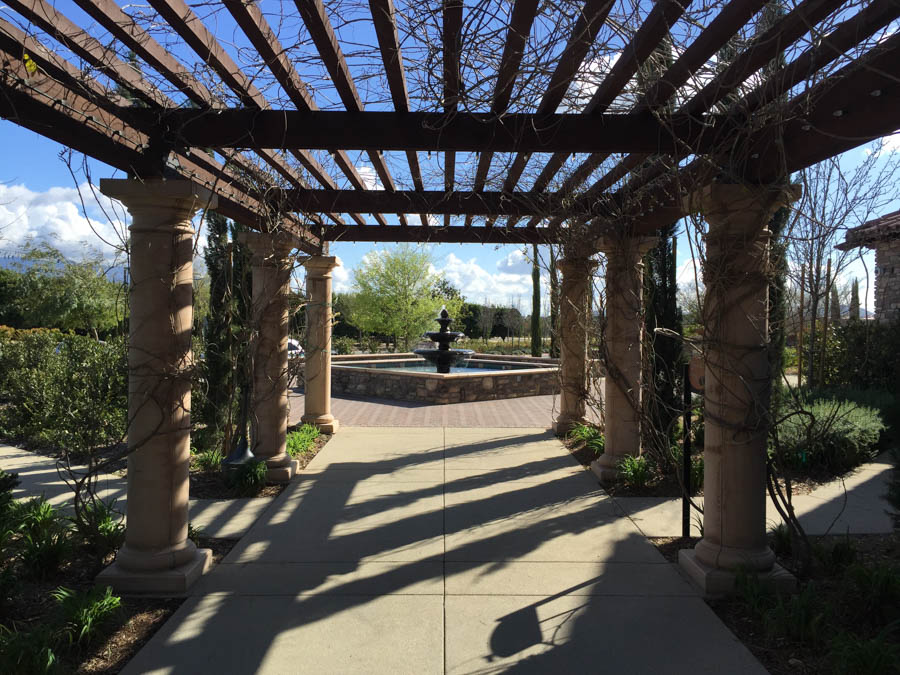 The Wedding walkway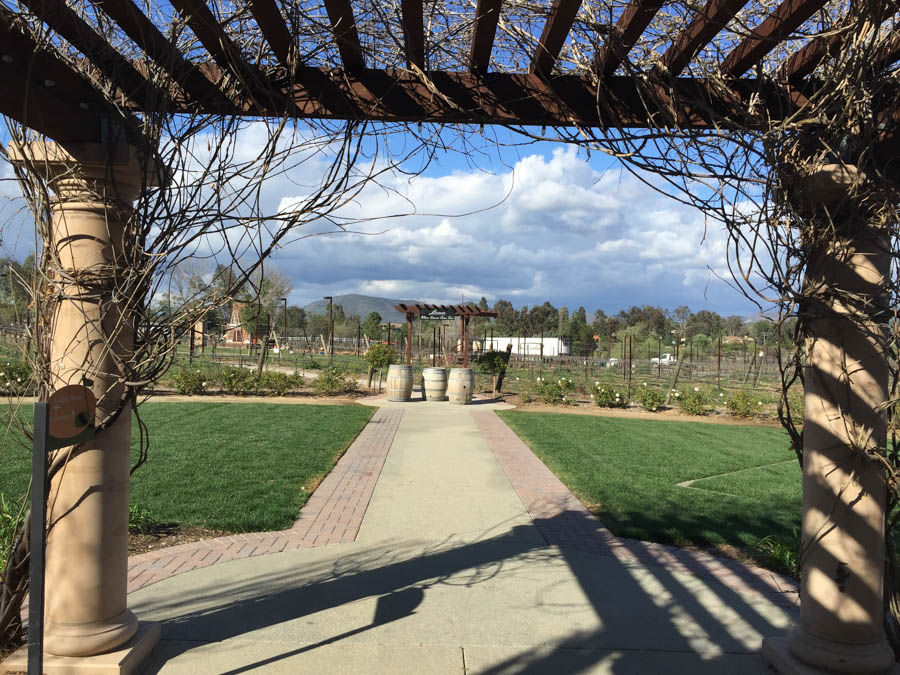 Beautiful afternoon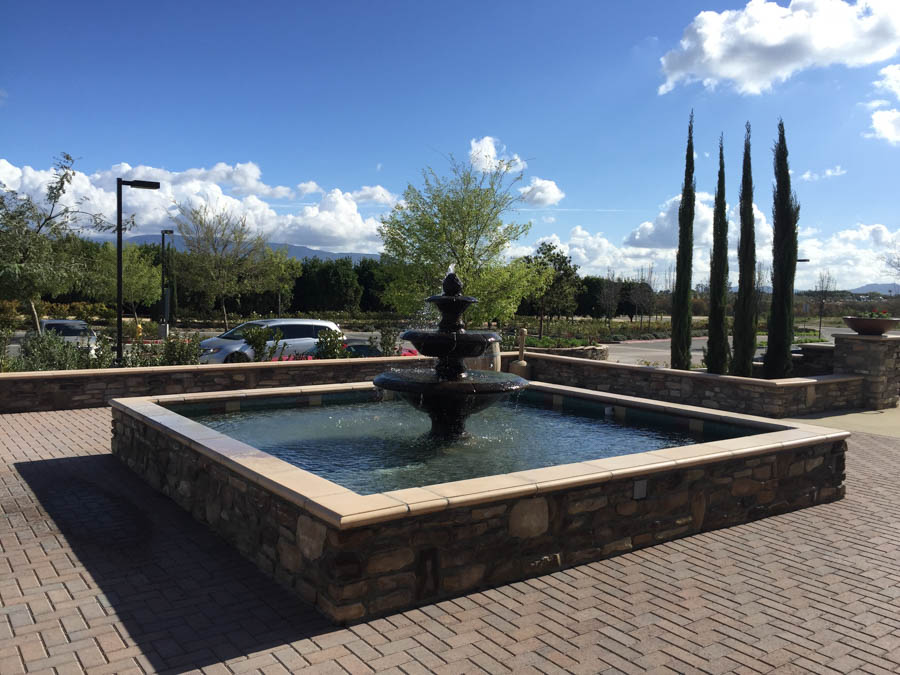 What if it was full of wine?
Who would go swimming?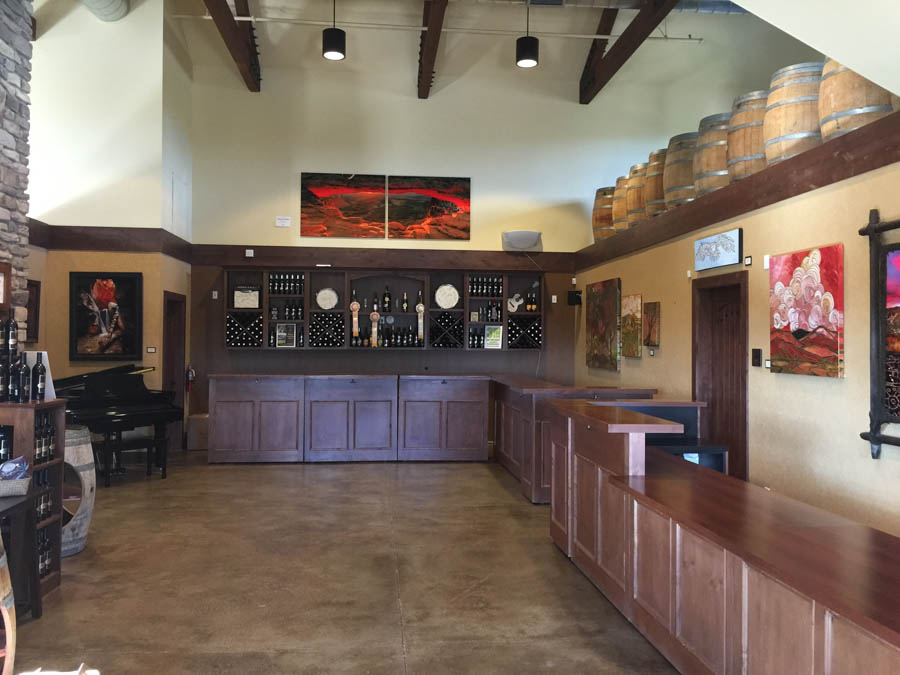 Inside was a bit warmer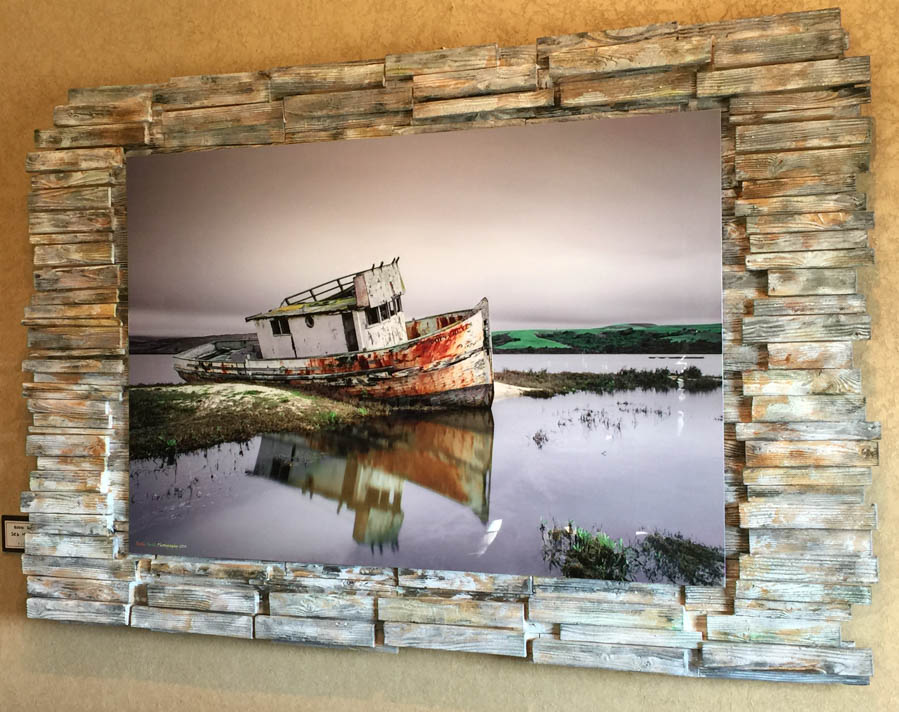 The painting(s) were beautiful
South Coast Winery Is A Must Stop

View from the road

Donna and Bob are special members and we got to go to the "private" tasting area

The ladies tried to "Belly Up To The Bar"... Only missed it by 12 inches!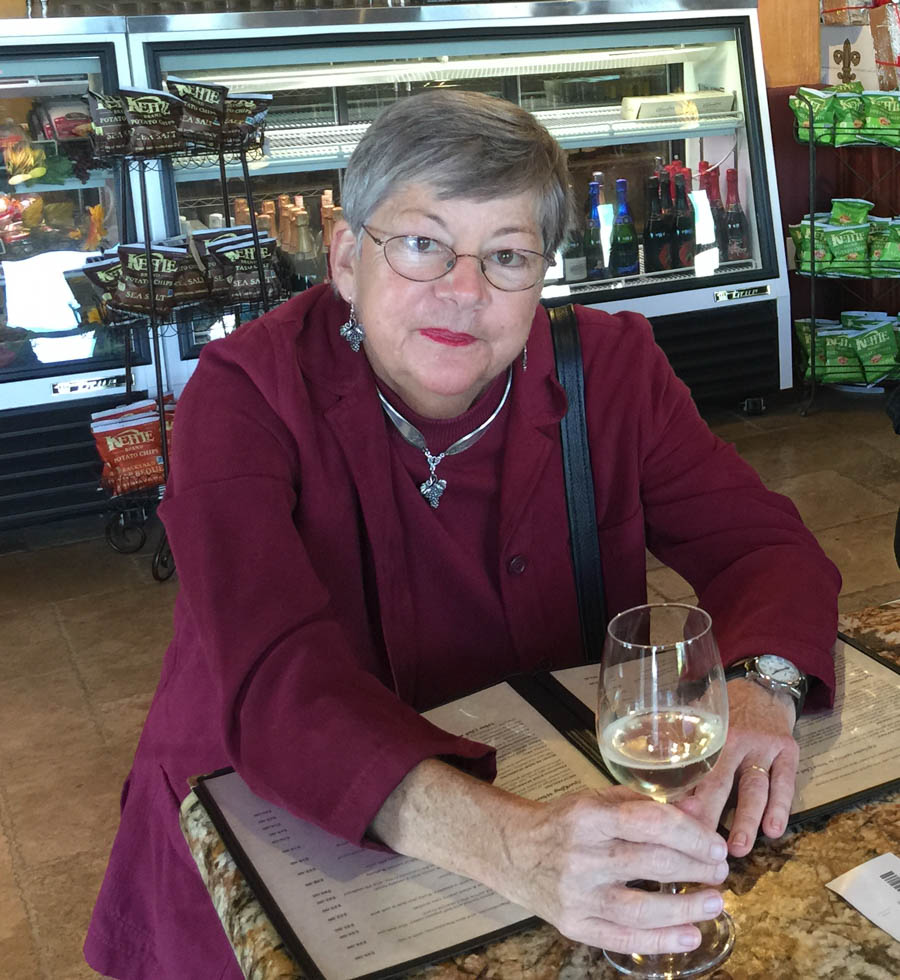 Checkout the grape necklace ... Made from iced tea spoons!
Another Quick Stop... Weims Winery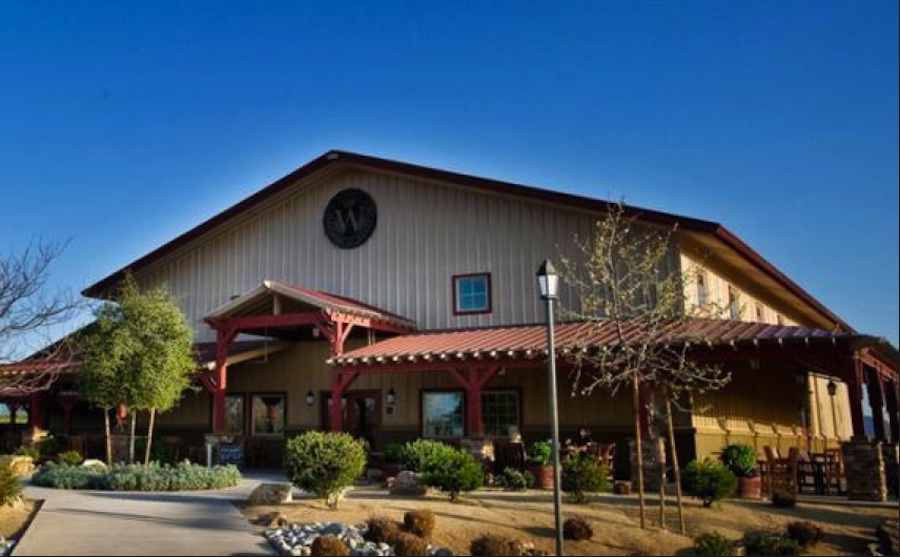 Nice sized building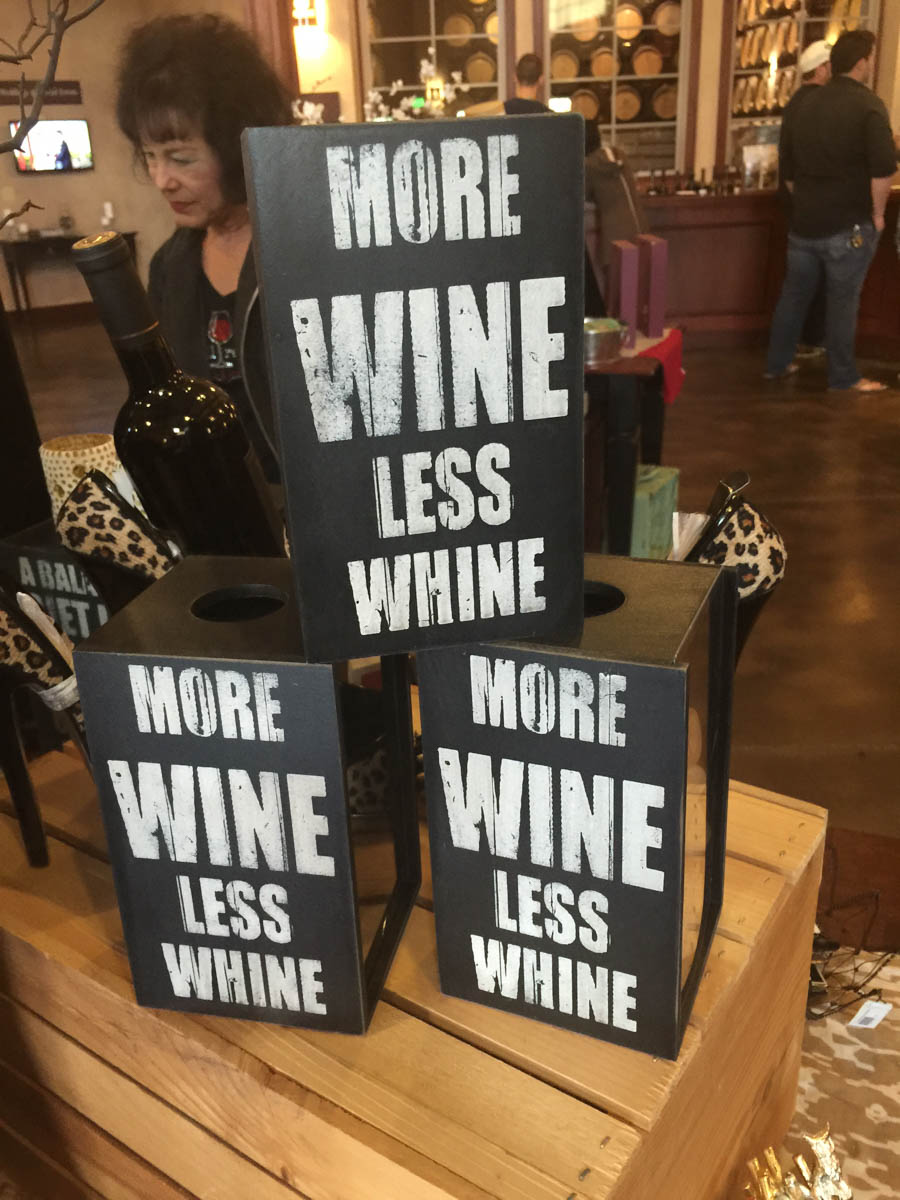 Excellent suggestion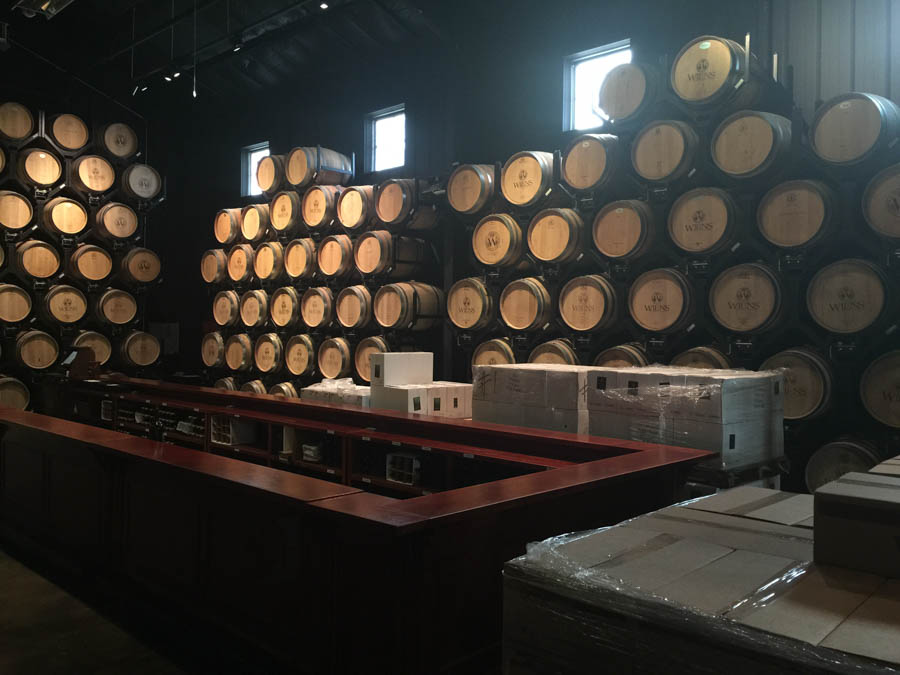 Ed and Paul wanted to do an "on-the-spot" barrel blending party
Did You Know? - When tasting wine, individual flavors may also be detected, due to the complex mix of organic molecules (e.g. esters and terpenes) that grape juice and wine can contain. Experienced tasters can distinguish between flavors characteristic of a specific grape and flavors that result from other factors in winemaking. Typical intentional flavor elements in wine—chocolate, vanilla, or coffee—are those imparted by aging in oak casks rather than the grape itself.

"All I remember is the part about touching your fingers together!"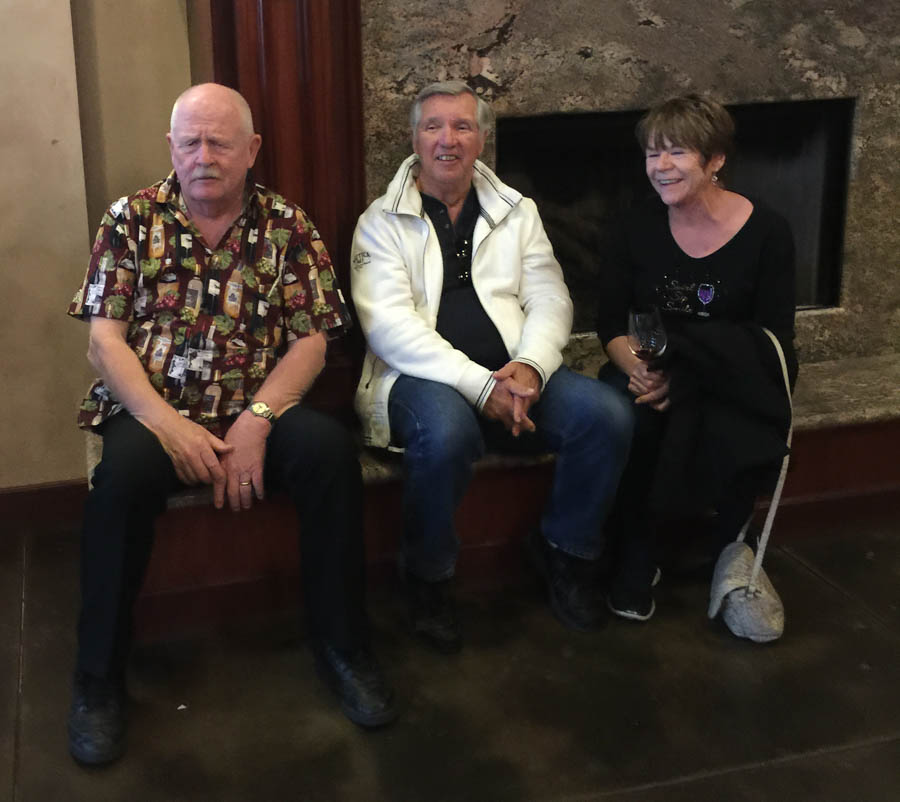 There is something familiar with this picture

Did You Know? - The three wise monkeys, sometimes called the three mystic apes, are a pictorial maxim. Together they embody the proverbial principle to "see no evil, hear no evil, speak no evil".
The three monkeys are Mizaru, covering his eyes, who sees no evil; Kikazaru, covering his ears, who hears no evil; and Iwazaru, covering his mouth, who speaks no evil.
There are various meanings ascribed to the monkeys and the proverb including associations with being of good mind, speech and action. In the Western world the phrase is often used to refer to those who deal with impropriety by turning a blind eye.

Kathy is about done.... Time to head for home!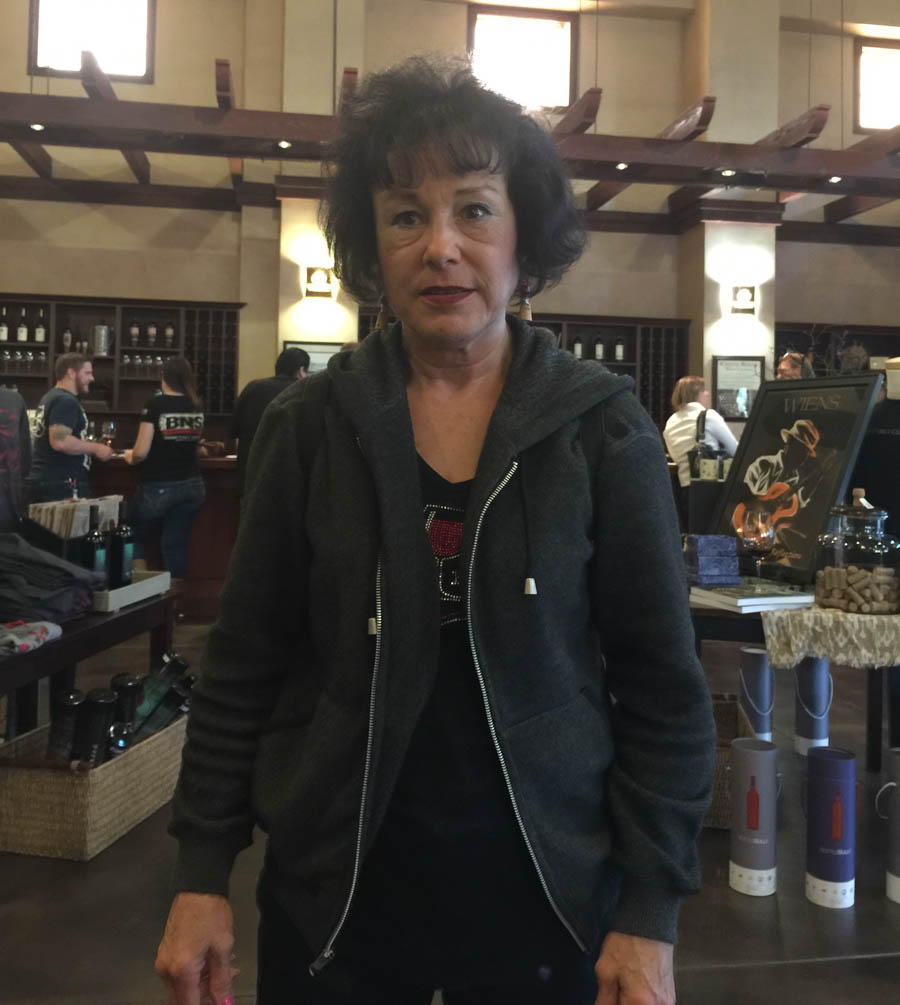 Donna is still operating at 100%... Wants us to taste the port!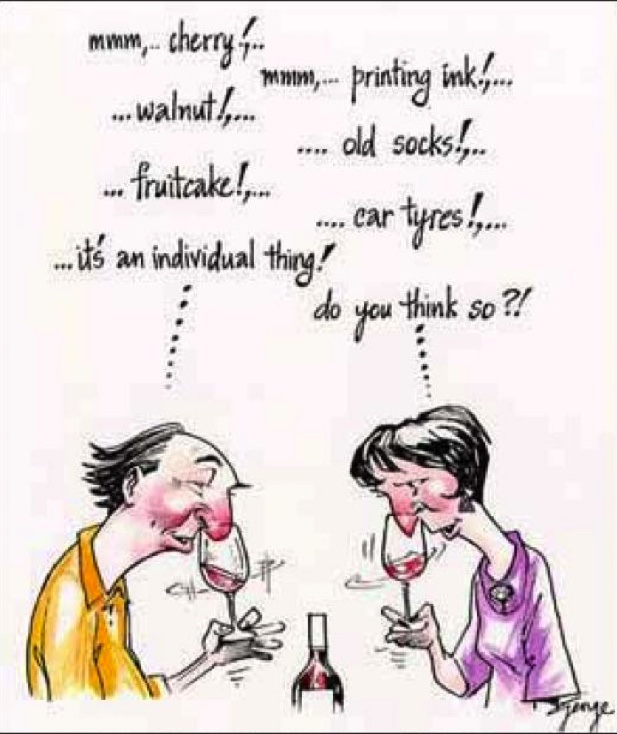 When Paul said it tasted like rubber tires, Donna nearly lost it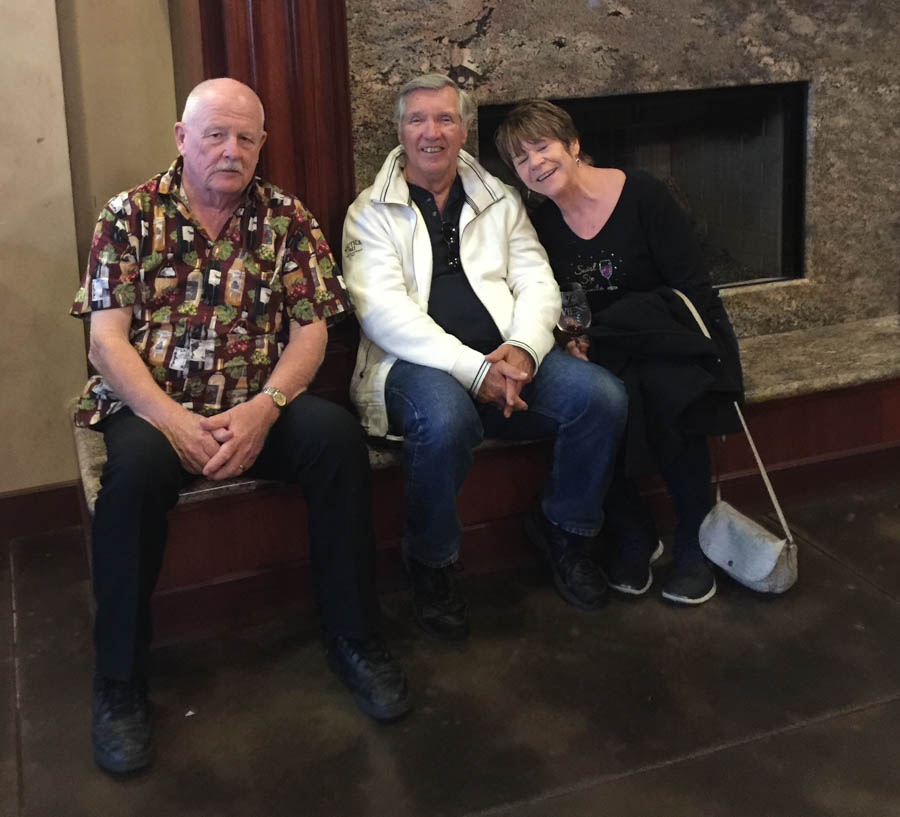 "I can too raise my head up!"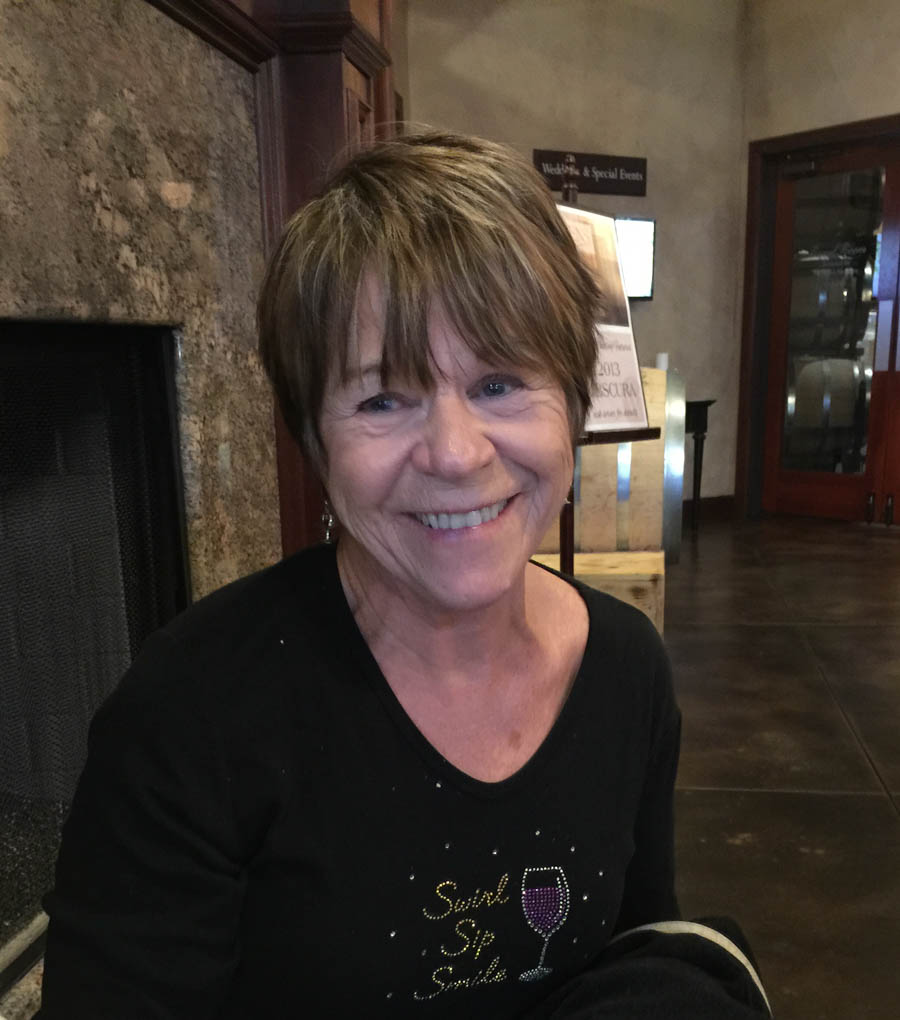 And I can muster a smile!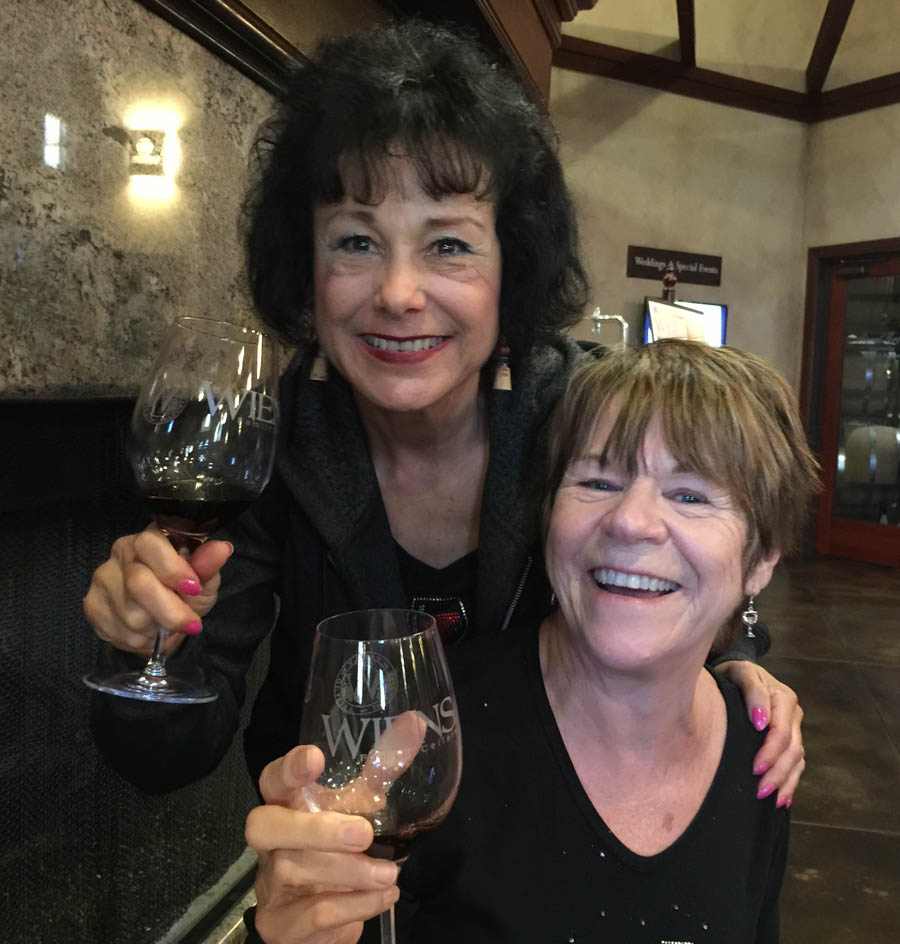 One more for the road... It's fine because they are not driving!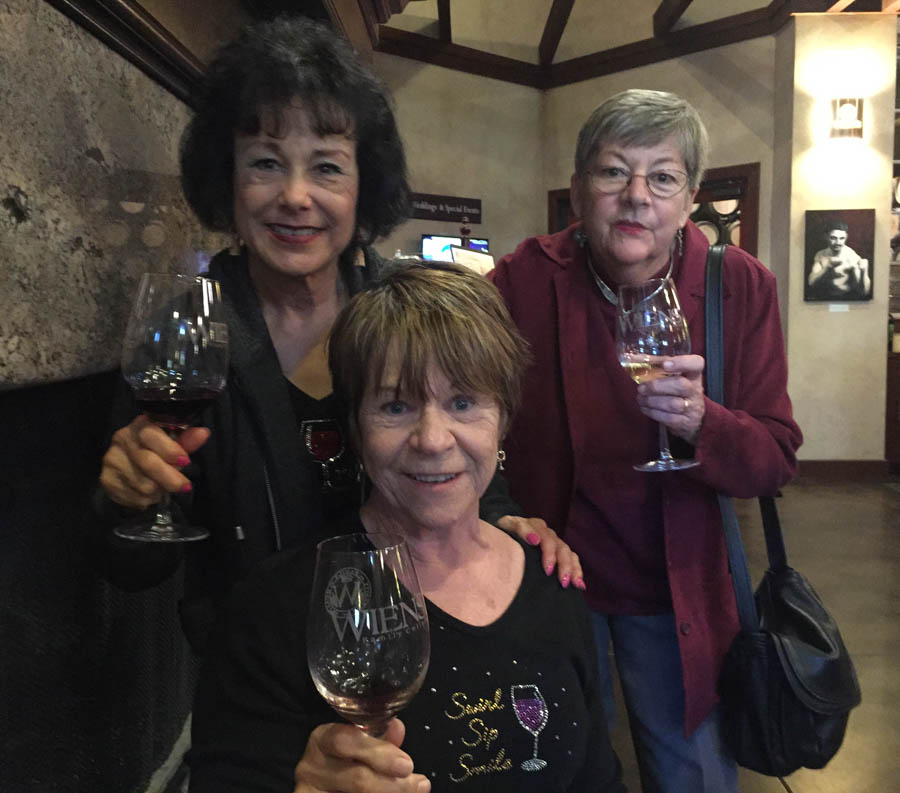 The Three Amigos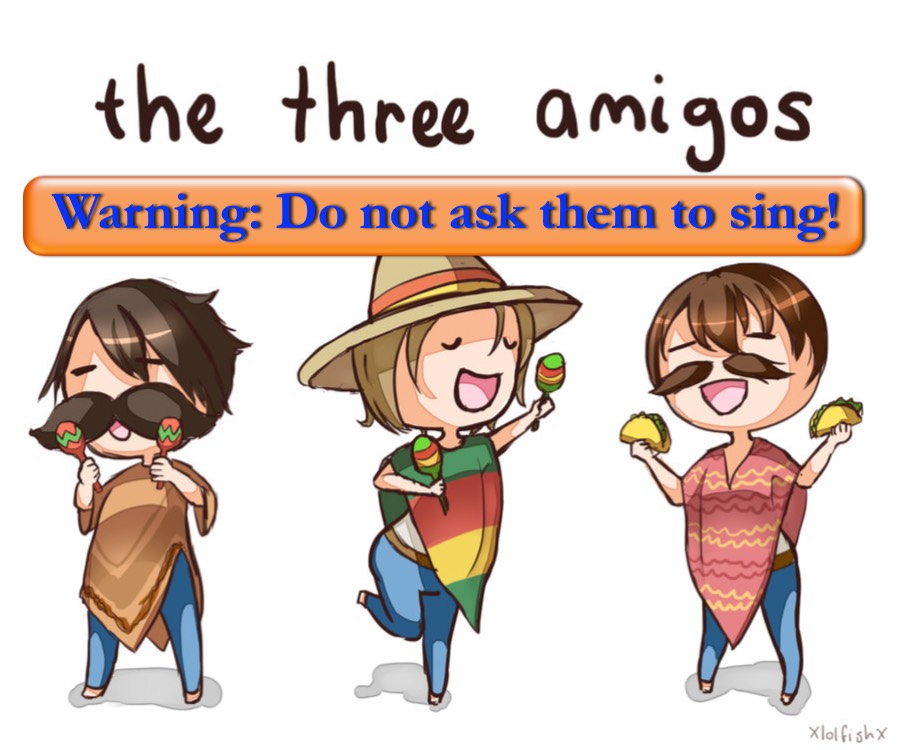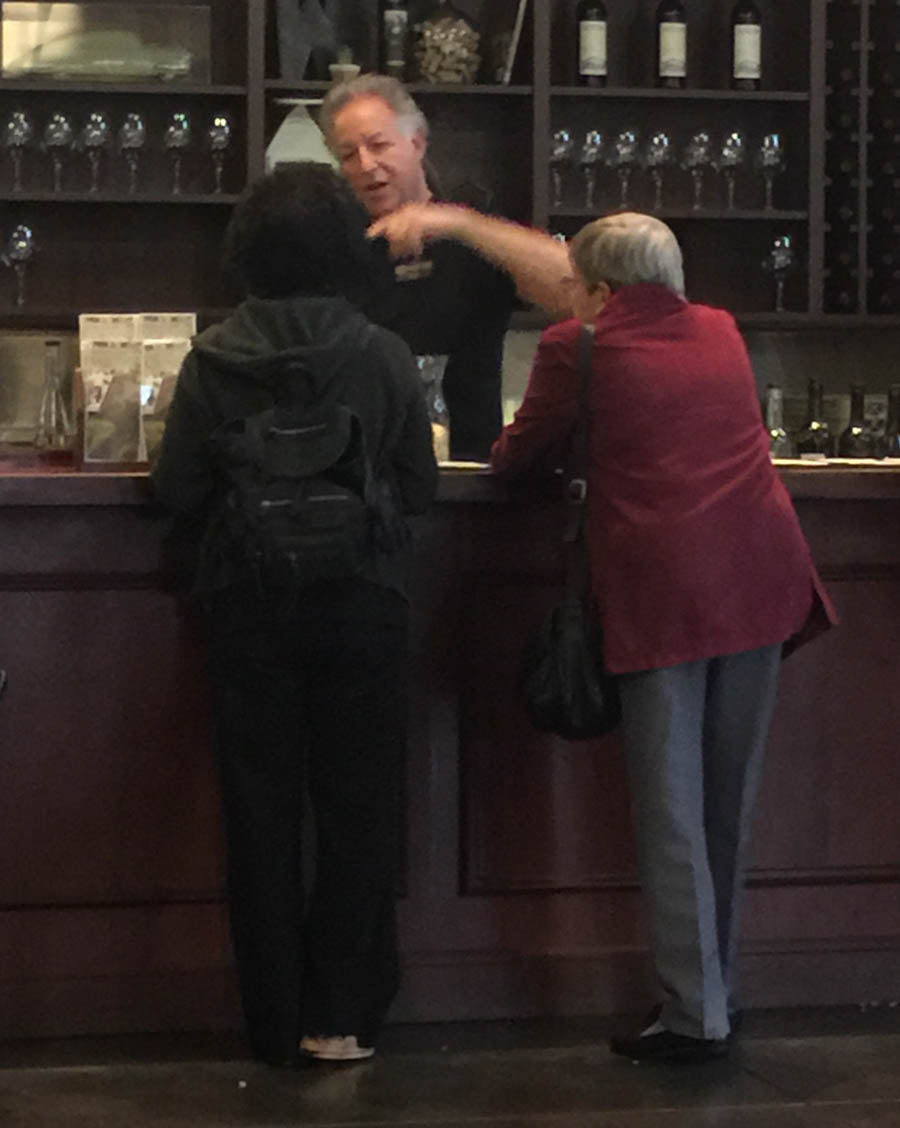 Donna and Sue explain the finer points of wine to the server!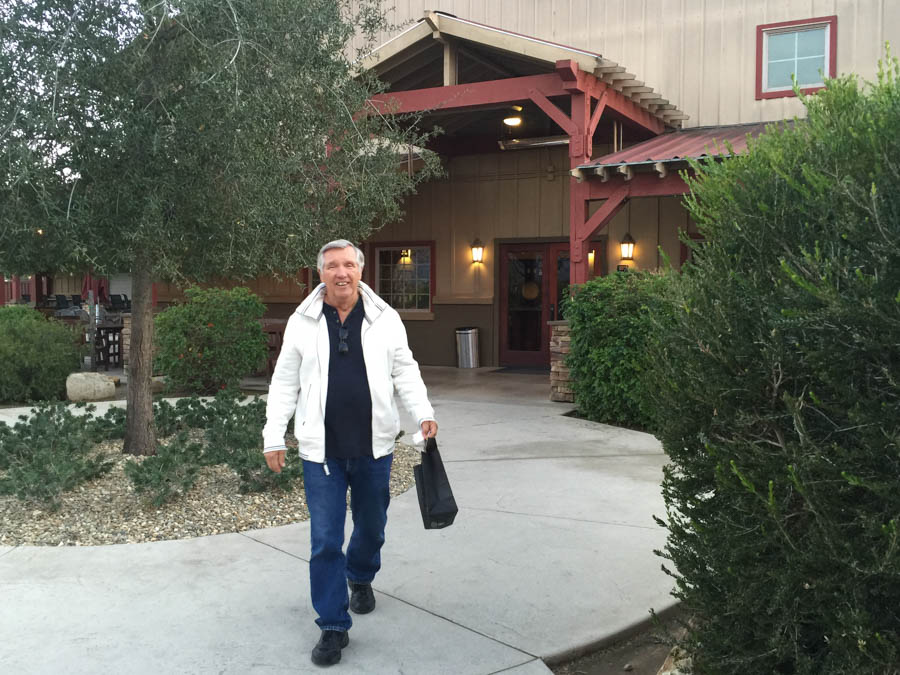 Ed brings a surprise for Sue!
Going Home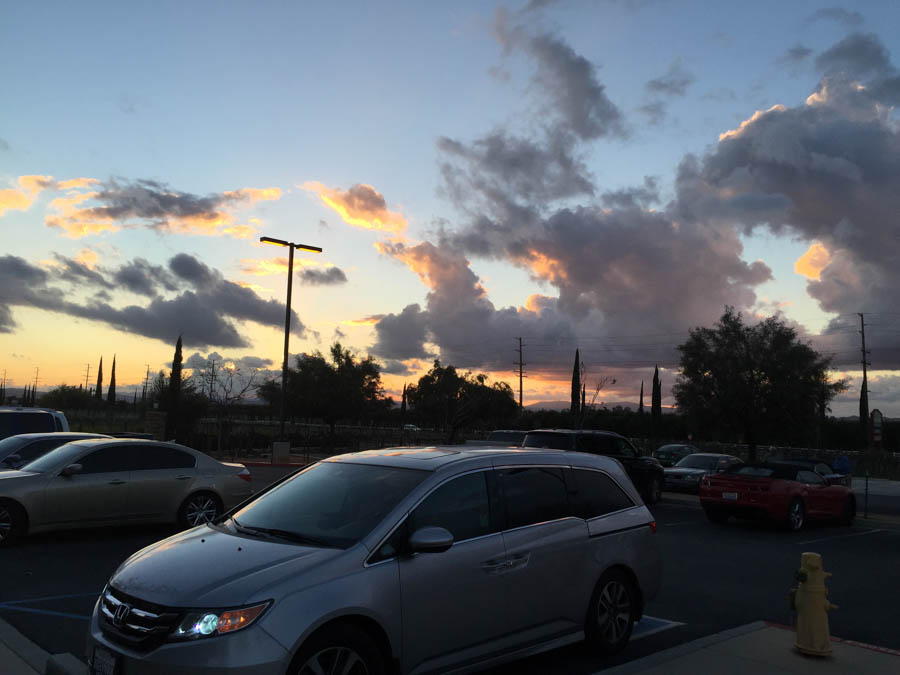 It was a "stormy day" but not here!

The cloud formations were fascinating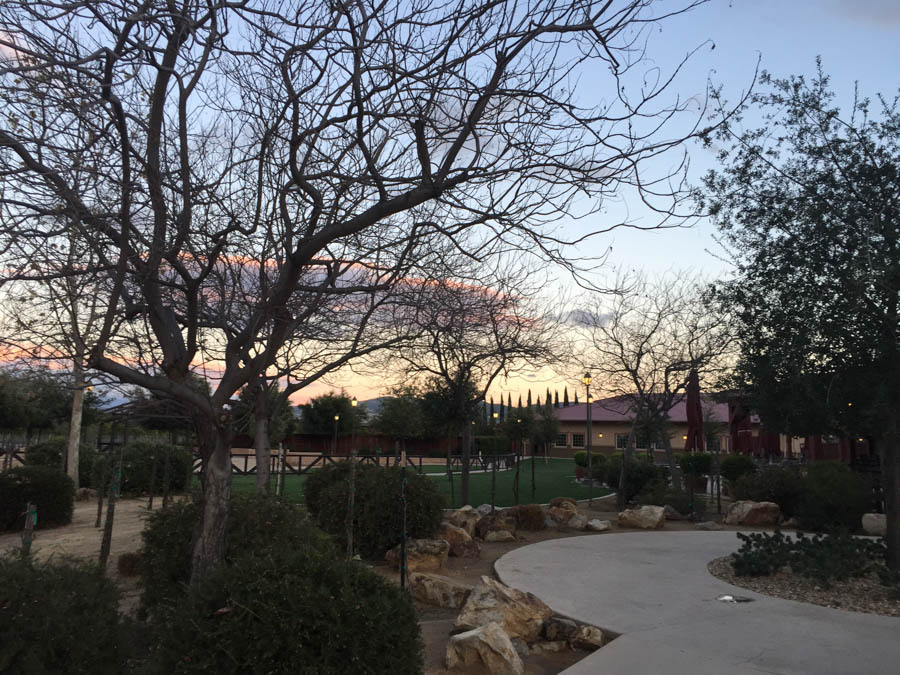 Goodbye Weims