The Adventure Continues (Page Two)
Stop #3 - Frangipani... What A Pleasant Surprise! Great Wines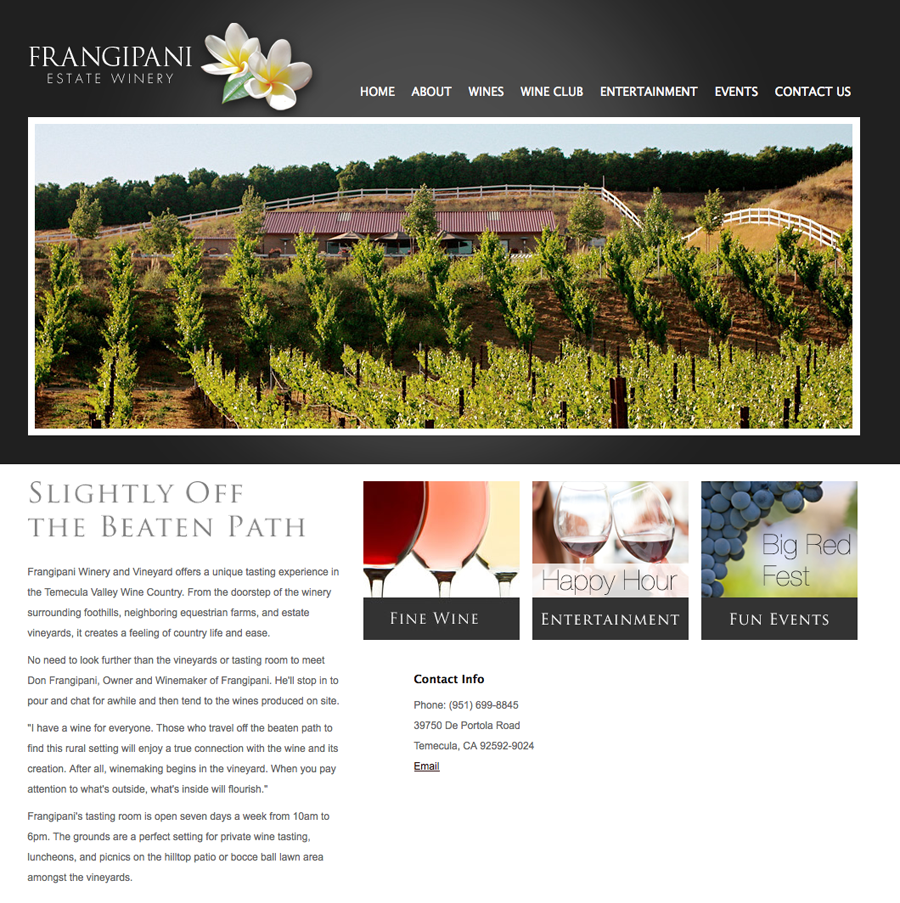 Did You Know? - Frangipani Estate Winery overlooks the DePortola Wine Trail.  Guests are treated to breath taking views of the estate vineyard and surrounding valley from their choice of wine tasting in the boutique tasting room or patio overlooking the vineyard.  Don Frangipani has taken French varietals of Cabernet Franc, Malbec, Cabernet Sauvignon, and Petite Verdot and combined them with old world, Italian styles to create an unique addition to his consistently collection of wines. 
Family owned and operated since 2006, Frangipani Estate Winery offers a dynamic selection of wines with a passion for reds.  Our wines are crafted to challenge the seasoned palate or entice the developing appetite. 
Don Frangipani's passion for winemaking was ignited when he began working at Cilurzo Winery in 1995.  Through his experience in the Temecula Valley, Don developed the unmistakable quality attributed to the wines produced at Frangipani Estate Winery.  The welcoming atmosphere and award-winning wines, make it a necessary stop on a day of wine tasting in Temecula Valley.

Wine time in the vineyards... A beautiful location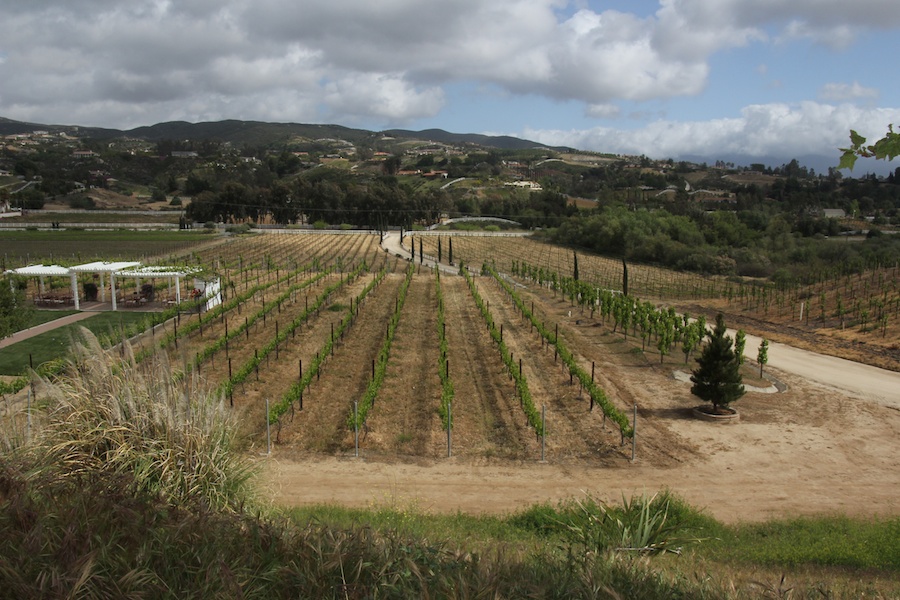 The vineyards were beautiful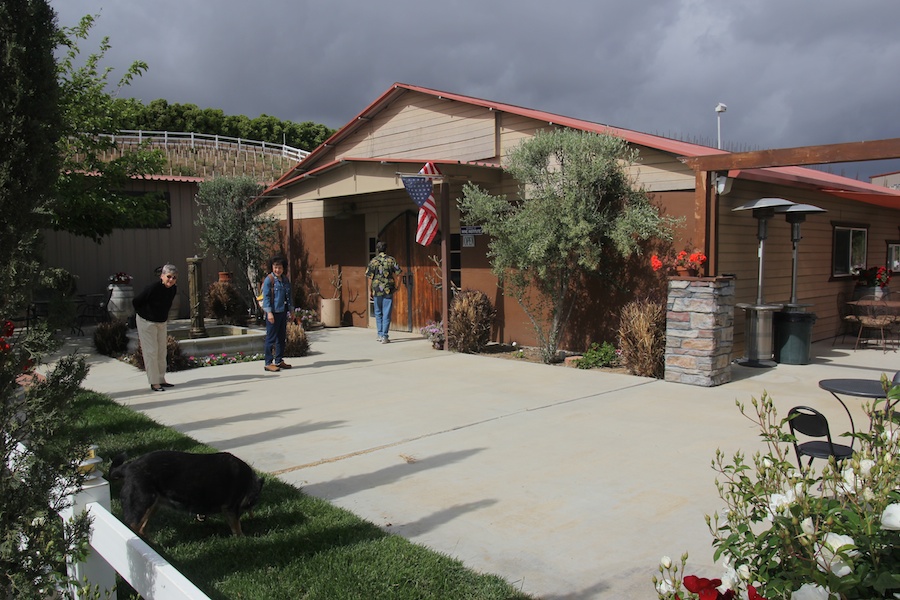 Look out... Here we come

Frannie the Dog.... Loved the attention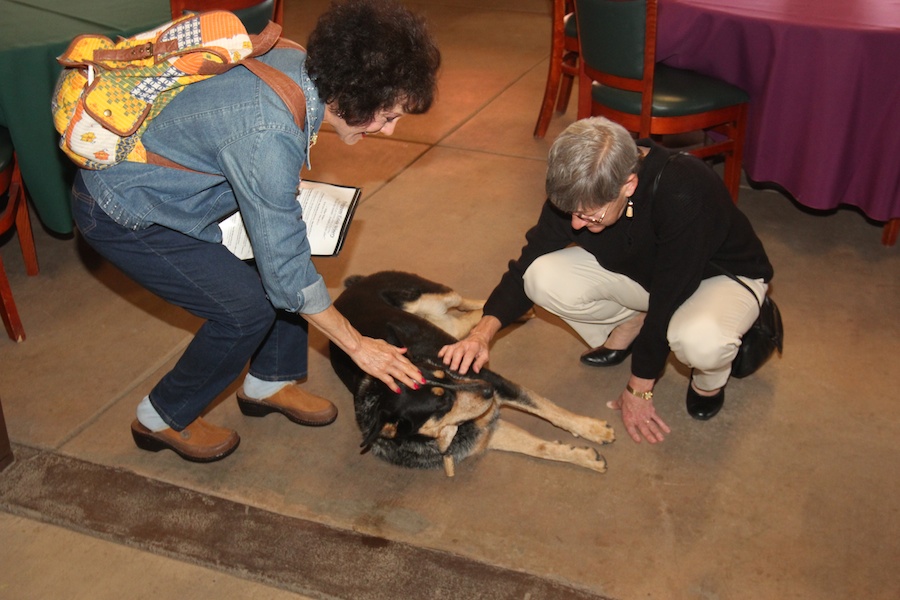 Donna and Sue are dog lovers....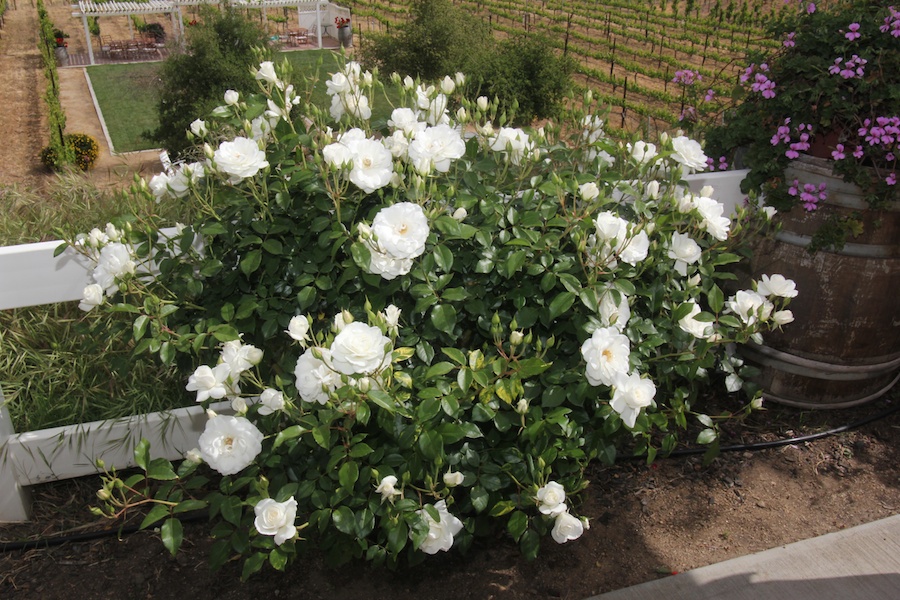 The grounds were attended by an artist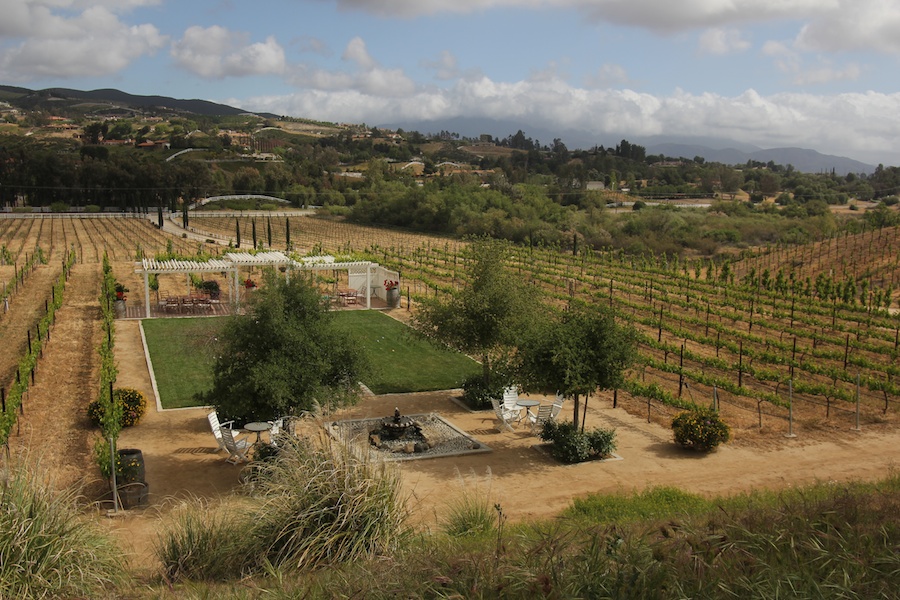 Mike asked where the stairs were.... Paul asked where the elevator was

Did we say red???

Building up the courage to traverse the stairs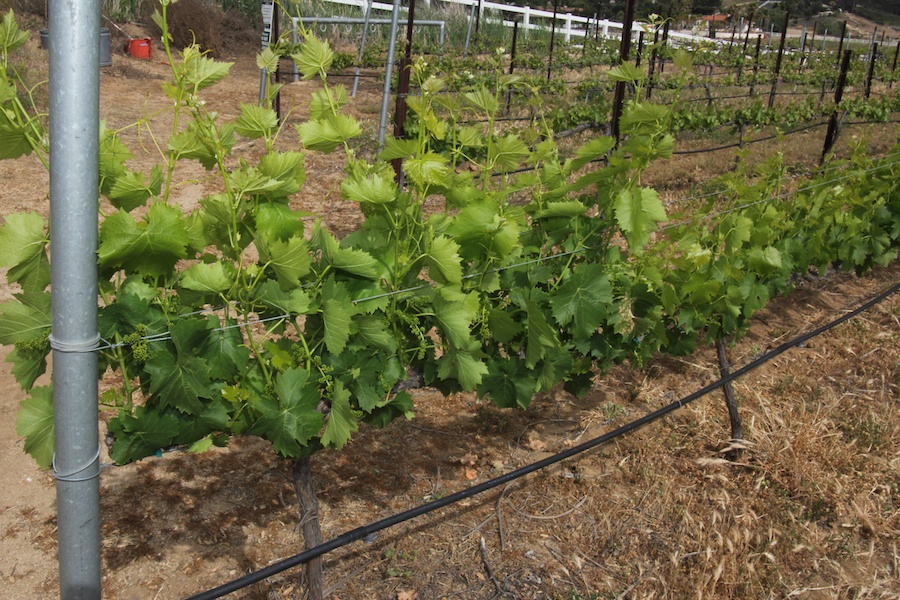 Down in the vineyard the grapes were forming as we spoke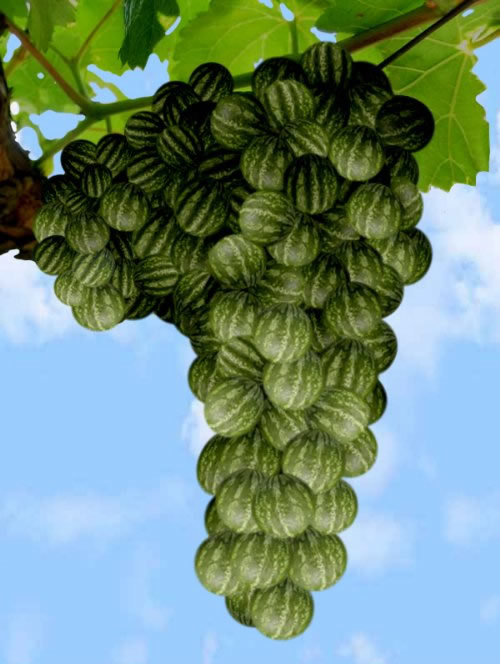 Mike pointed out how they made watermelon wine....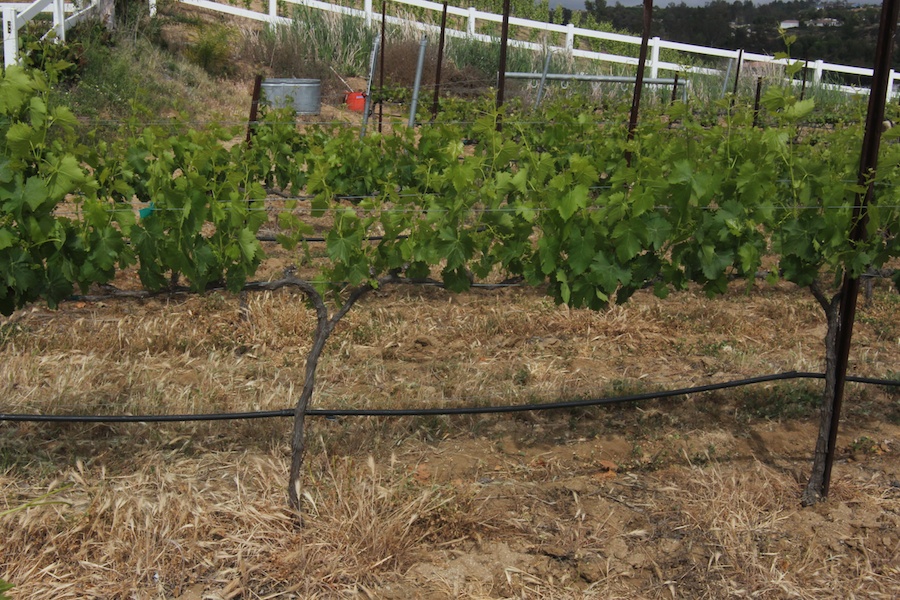 You could almost hear them grow

The wind was kicking up... The air smelled so fresh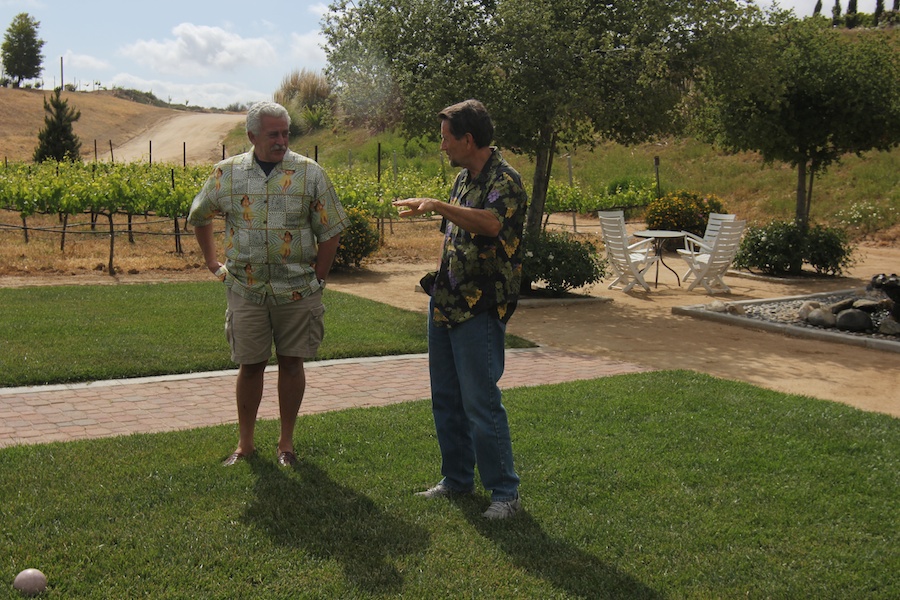 Mike explains bocce ball to Bob
Did You Know? - Bocce (English pronunciation: /bɒtʃi/; Italian pronunciation: [bɔttʃe]), sometimes anglicized as bocci or boccie, is a ball sport belonging to the boules sport family, closely related to bowls and pétanque with a common ancestry from ancient games played in the Roman Empire.
Developed into its present form in Italy, (where it is called bocce, the plural of the Italian word boccia which means "bowl"), it is played around Europe and also in overseas areas that have received Italian migrants, including Australia, North America, and South America (where it is known as bochas; bolas criollas in Venezuela, bocha (the sport) in Brazil), initially among the migrants themselves but slowly becoming more popular with their descendants and the wider community.
The sport is also very popular on the eastern side of the Adriatic, especially in Croatia, Montenegro and southern Bosnia and Hercegovina where the sport is known in Serbo-Croatian as boćanje ("playing boće") or balote (colloquially also bućanje ).
In Slovenia the sport is known as balinanje or colloquially "playing boče" or bale (from Italian "bocce" or "palle", meaning "balls"), In Southern France the sport is also popular and known as Boule Lyonnaise.

The wine tasting room is at the top of that tall mountain... several thousand feet straight up

"Come on guys... We can do it!"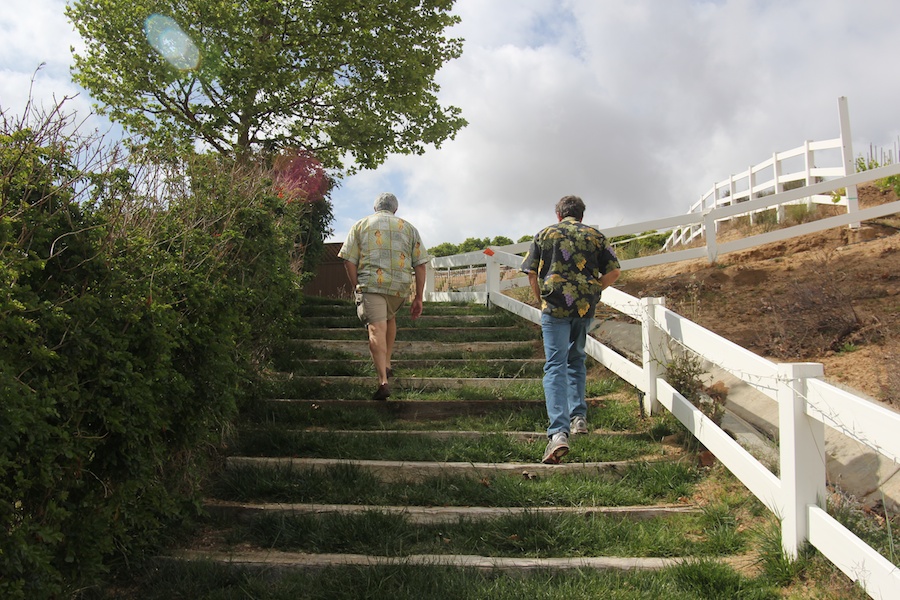 Never heard so much huffing and puffing.... We stopped four times on the way up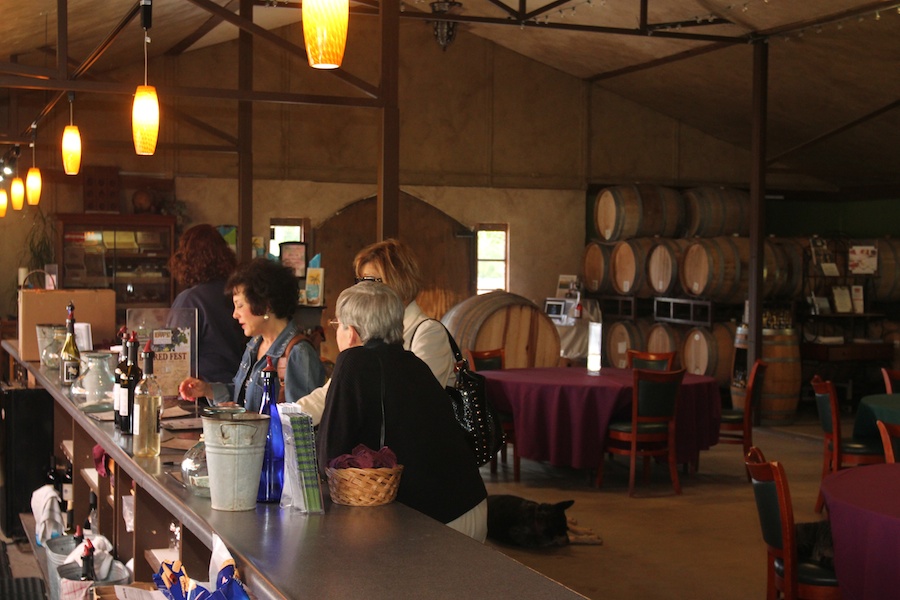 The ladies were doing the serious tasting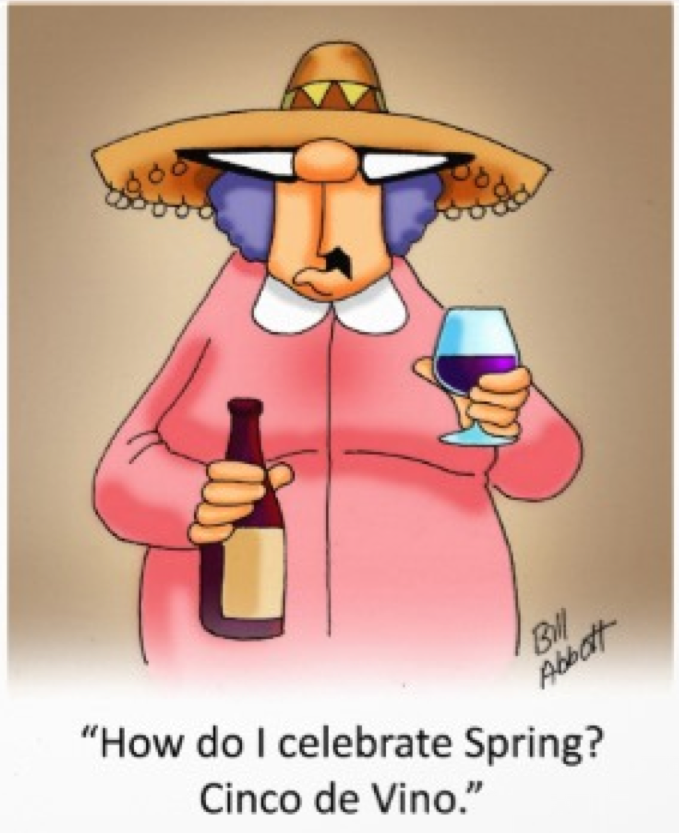 Great view out the windows....

Bob is calculating the damage....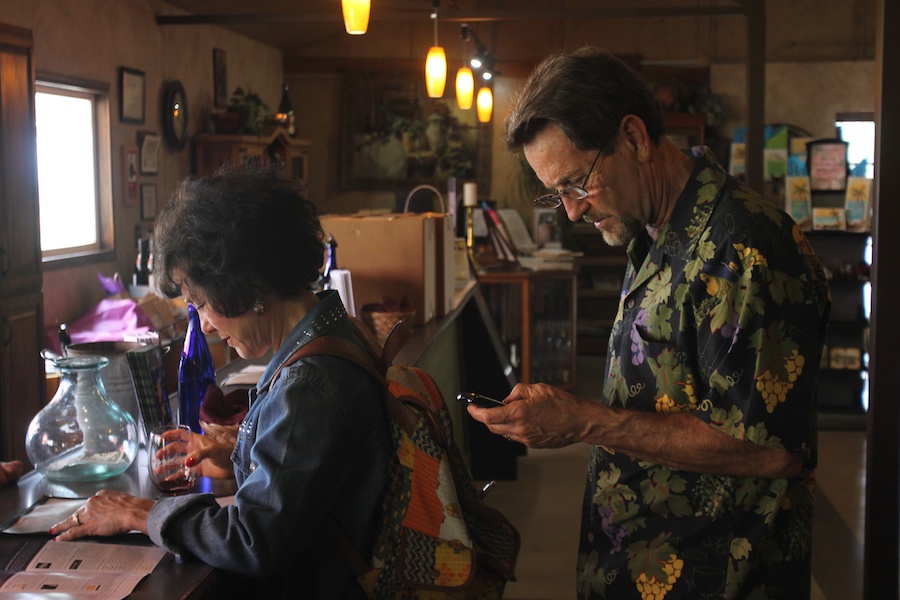 He is looking worried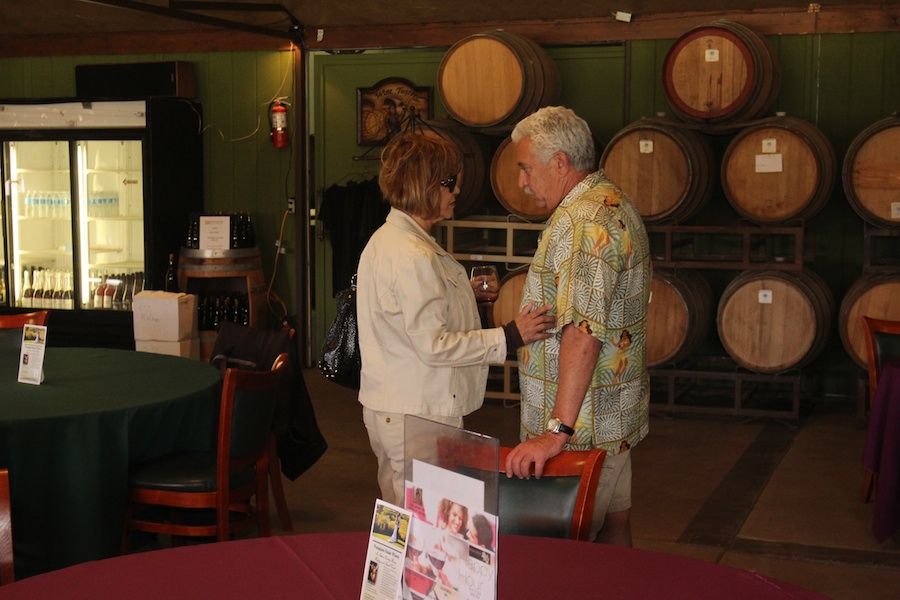 Monica and Mike enjoying a day off from the hectic desert life
Stop #4 - Hart Winery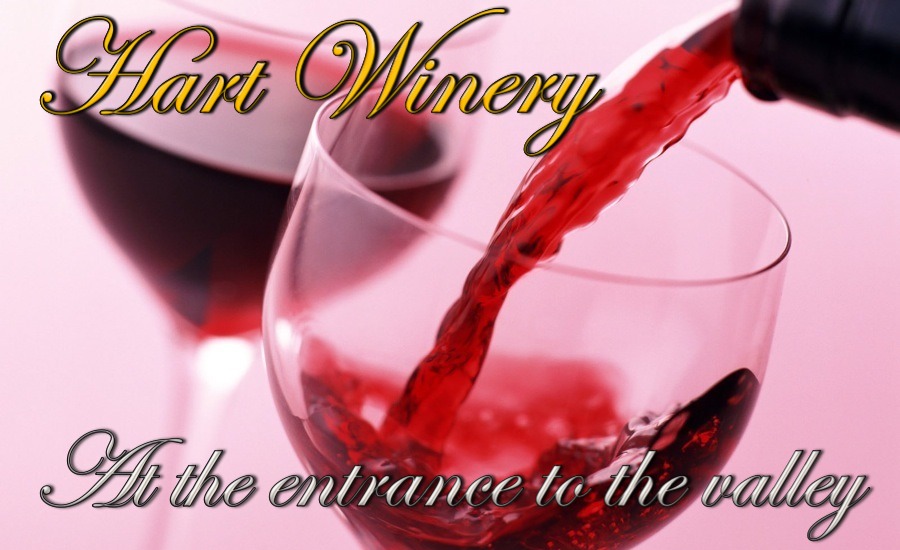 Our last stop... A favorite stop... Great wines and great people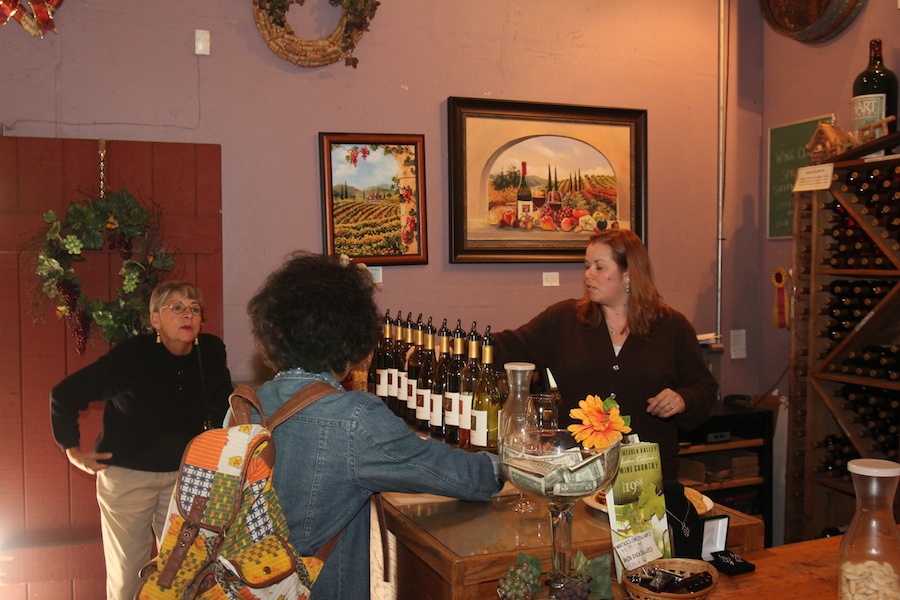 "We're back!"

Chillin' out....

Pablo enjoys Hart Winery... Such friendly folks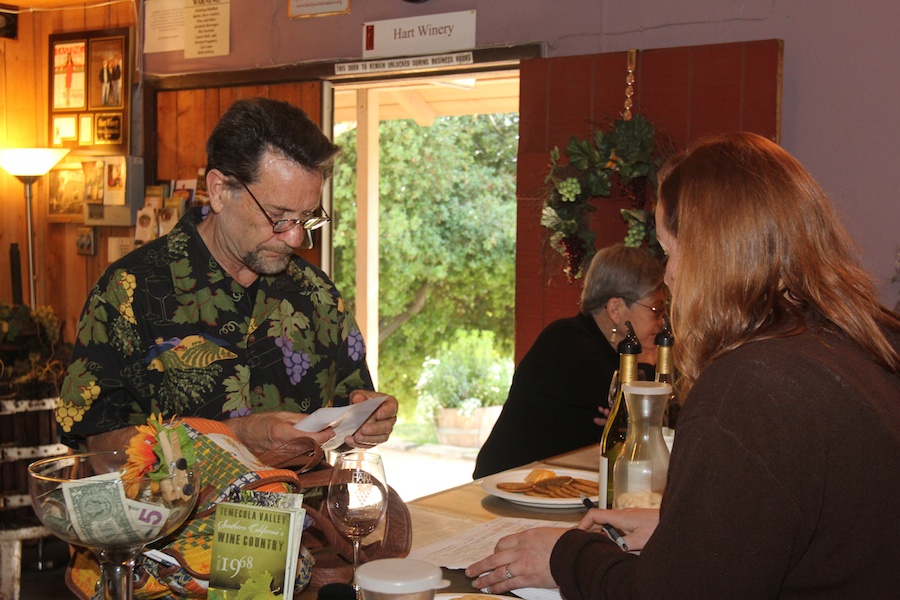 Bob is reading about his new socks

Bob is such a fashion plate....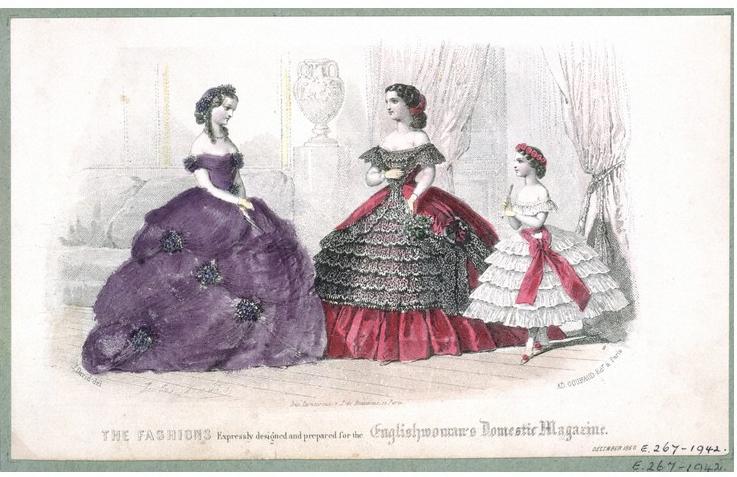 A real "Fashion Plate" circa 1875
Did You Know? - A fashion plate is an illustration (a plate) demonstrating the highlights of fashionable styles of clothing. Fashion plates are not depictions of specific people, but are instead generalized portraits, meant only to dictate the style of clothes that a tailor, dressmaker, or store could make or sell, or to show how different materials could be made up into clothes.
Used figuratively, as is most often the case, the term is a reference to a person whose dress conforms to the latest fashions.

"

"Let's see... Right sock goes on right foot... Left sock on left foot"

We deserved.... Super wines....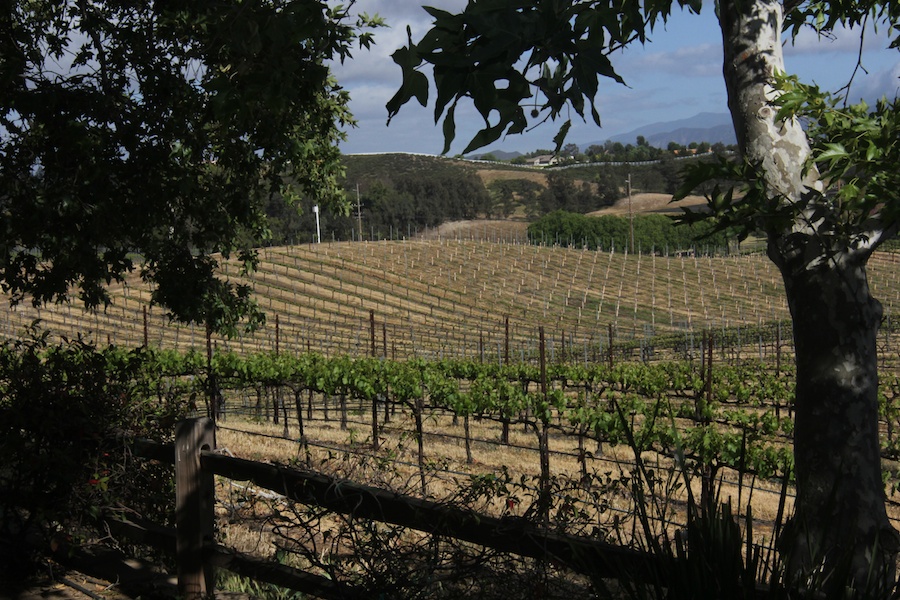 The vineyards seem to be so peaceful....

The traffic and the world are light years away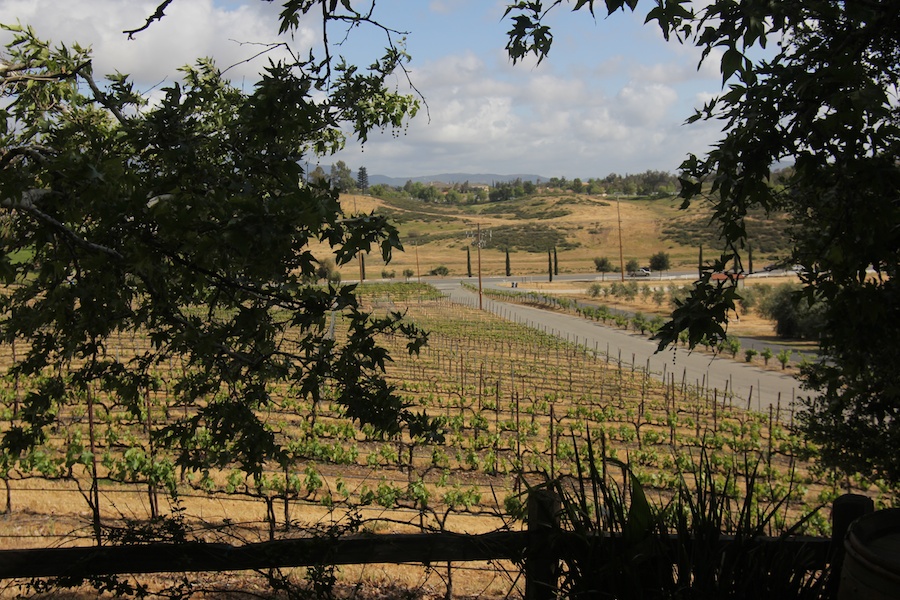 Oops... Do you see the bug? 13th row, 7th plant to the right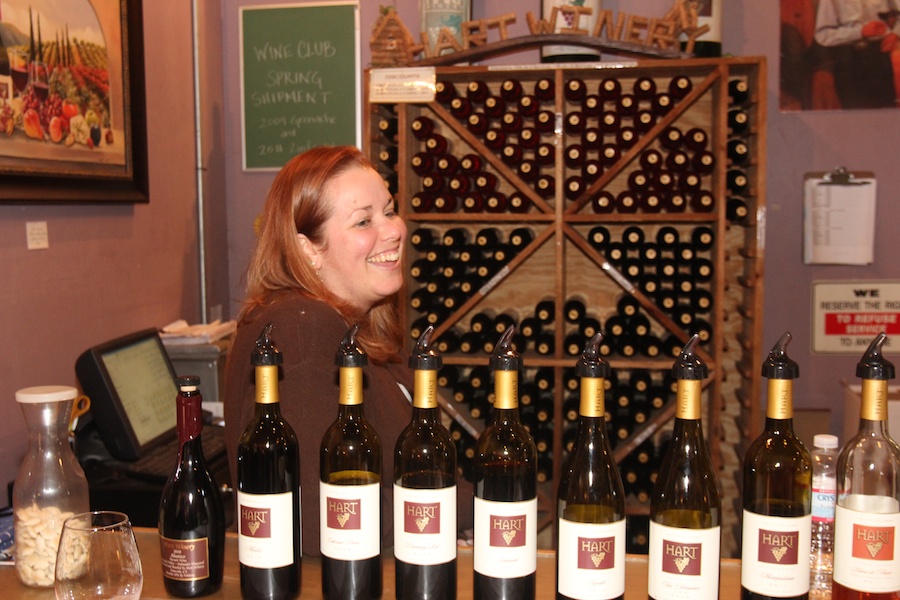 We kept her laughing...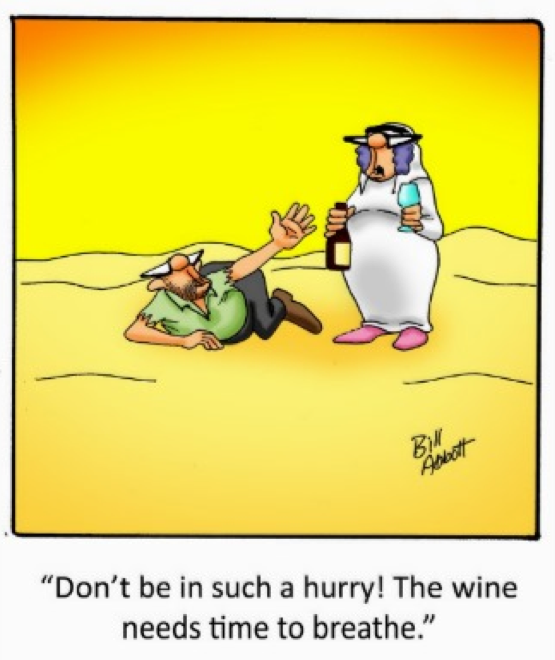 The tasting room is not fancy and it is refreshing not to have the glitz! Just good wines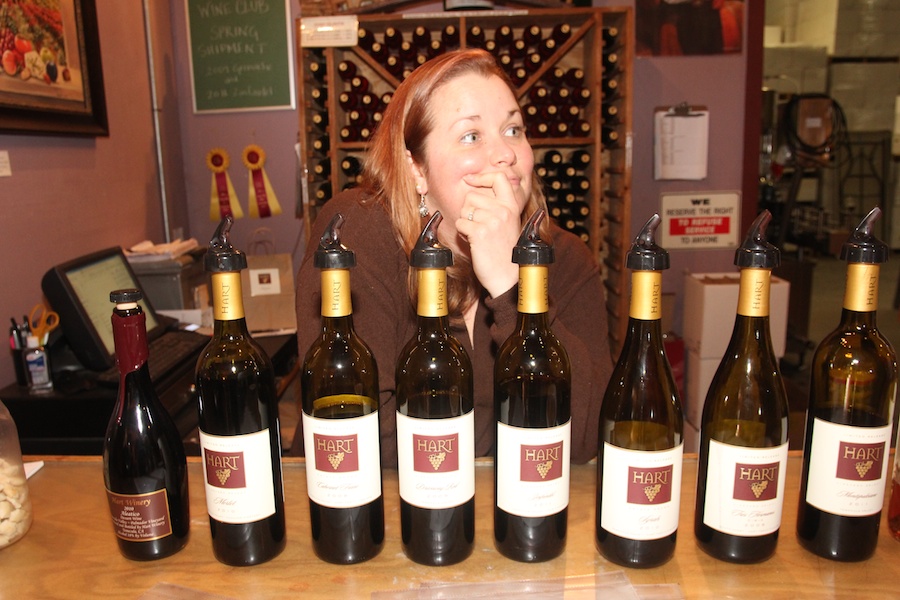 M-m-m-m-m-m Interesting question?

Pablo is just chillin' out

Saying our good byes

"OK... when are we doing this next???"

Monica tells Donna that she will make sure Mike wears "Big Boy Pants" next time