The Friendship Began
We met Laura and AJ years ago while cruising to the Panama Canal but finally got to really know them on our way to Midway in 2007 (Twenty-one days at sea will do that to you!). They have recently moved to Sun City from central California so we meet somehwere for lunch or dinner every few months. When they are on land! AJ became an Elk so we get to see them more often, a good thing! Please join the adventures!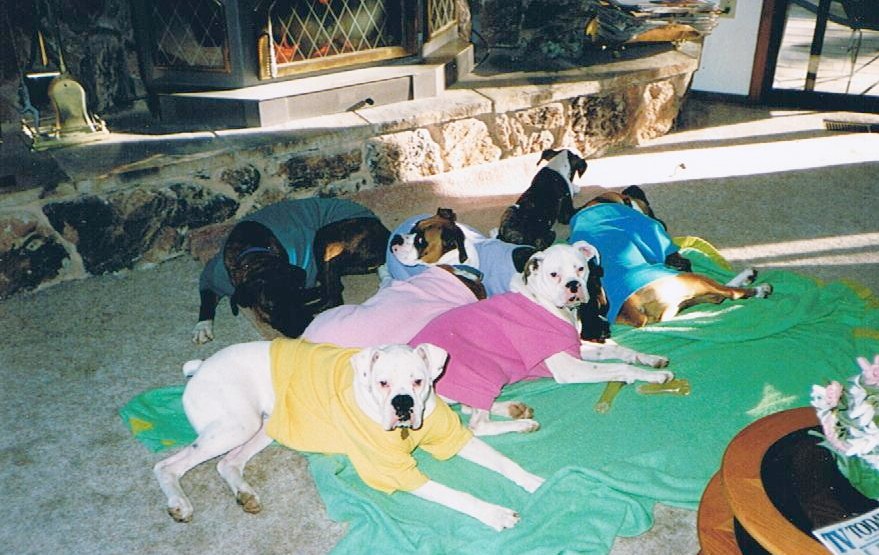 The Saam Family..... Big hearts required to care for these guys
Or search our site for Laura and AJ! They are all over the place.
Join Us For A Few Of Our Our Adventures
Panama Canal Trip 2006

We met going to/through the Panama Canal... Dancing begins!
Midway Island Here We Come 2007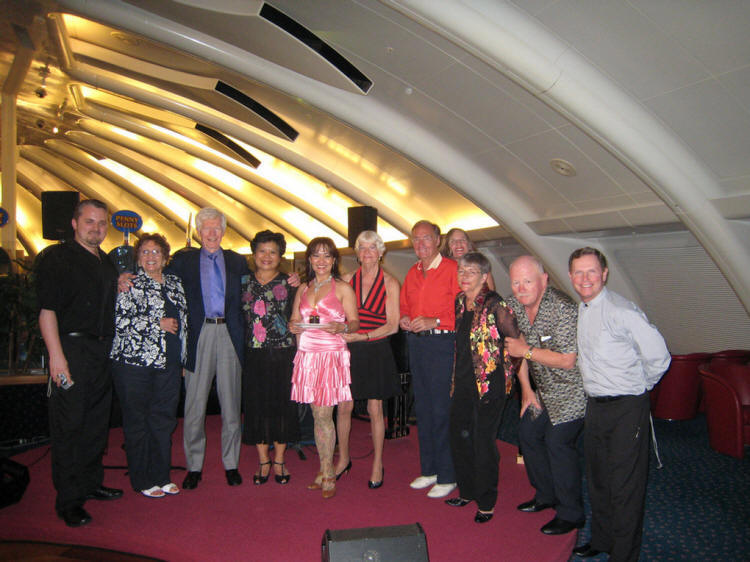 20 days of dancing, exploring and having a load of fun!
Lunch In Ojai With The Shark 10/14/2008

Lunch in Ojai 10/14/2008

Laura ordered Carcharodon carcharias for lunch
Did you know? - The great white shark, Carcharodon carcharias, also known as great white, white pointer, white shark, or white death, is a large lamniform shark found in coastal surface waters in all major oceans. The great white shark is very well known for its size, with the largest individuals known to have approached or exceeded 6 metres (20 ft) in length and 2,240 kilograms (4,938 lb) in weight.
It reaches maturity at around 15 years of age and can have a life span of over 30 years. The great white shark is arguably the world's largest known extant macropredatory fish and is one of the primary predators of marine mammals. It is also known to prey upon a variety of other marine animals including fish, pinnipeds, and seabirds. It is the only surviving species of its genus, Carcharodon.
San Juan Capistrano 9/26/2009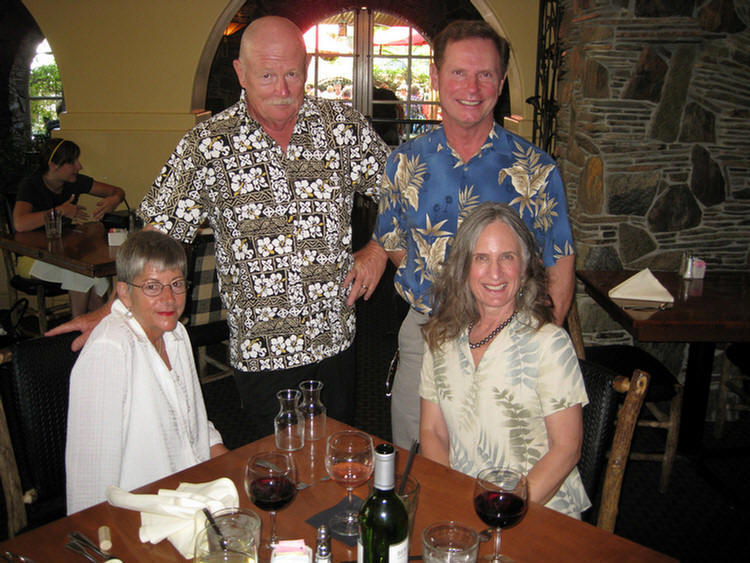 Great day at San Juan Capistrano 9/26/2009

Dancing the night away
Temecula Wineries Brings Out The Best In AJ & Paul!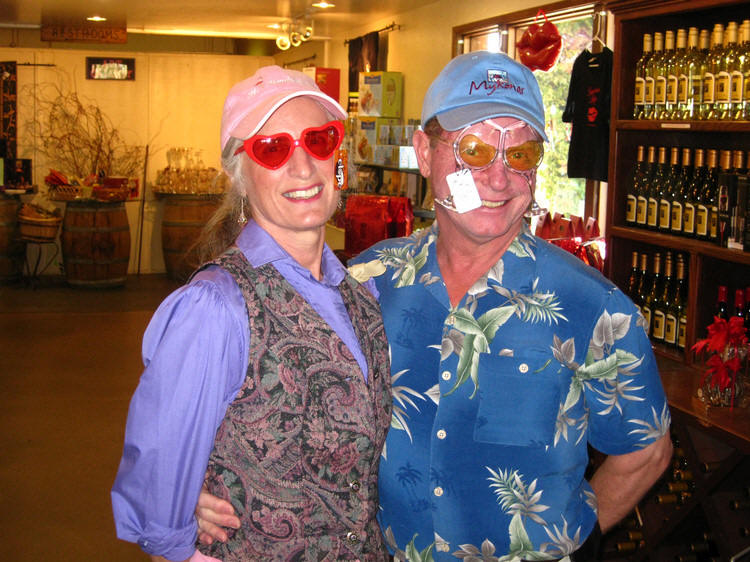 Wine brings out the best in them! Falkner Winery, Temecula January 2010

A wonderful meal at the Thornton Winery, Temecula June 2010
Holidays At The Elks.... Halloween?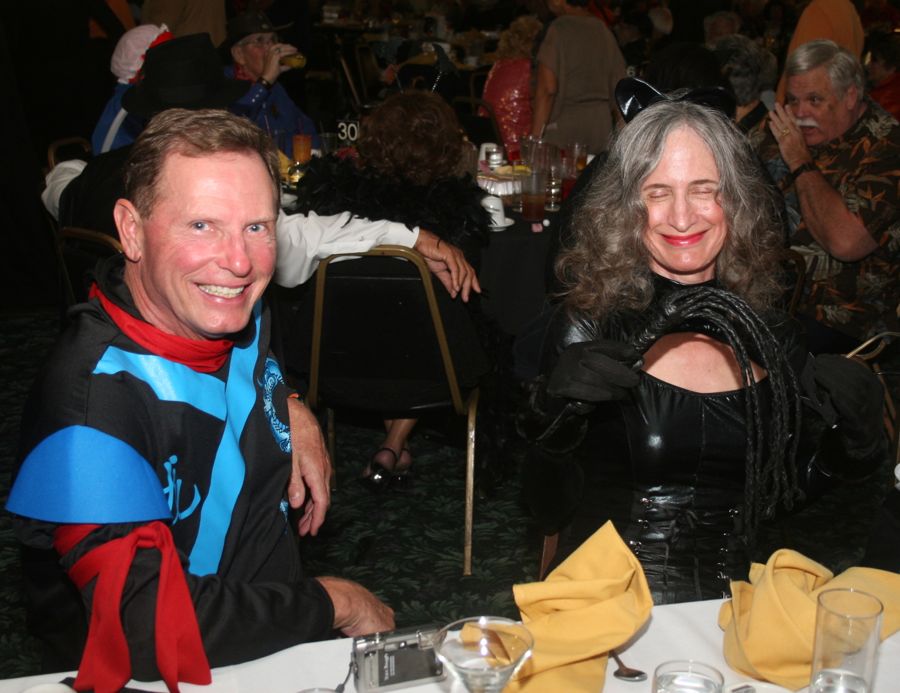 Laura gots the giggles.....