It's Always Time To Dance With These Two!
We met Nancy and Vince at the Seniors Prom over two decades ago. They have been dancing with us ever since.
Vince passed in January 2023, RIP old friend!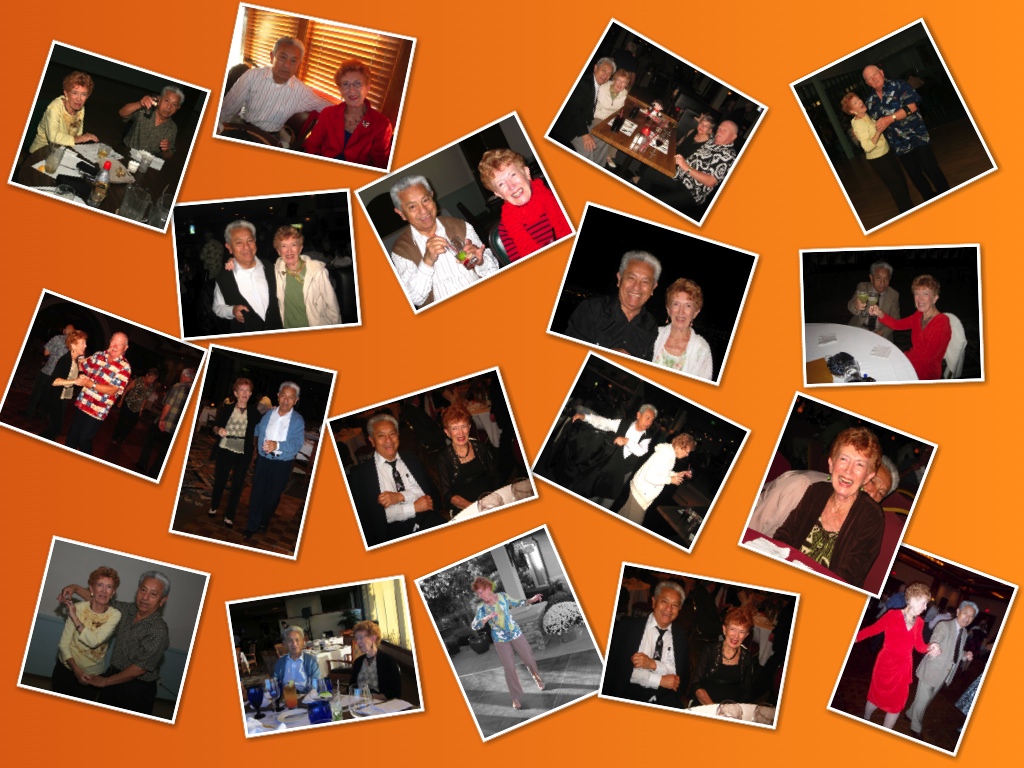 It's Nancy time.....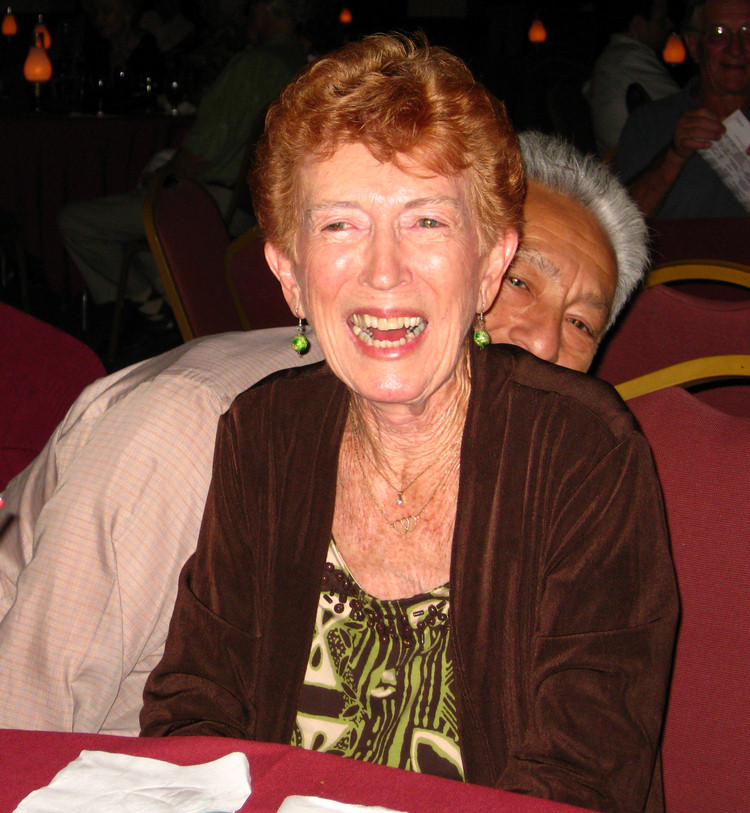 Vince hides from the camera (7/29/2009)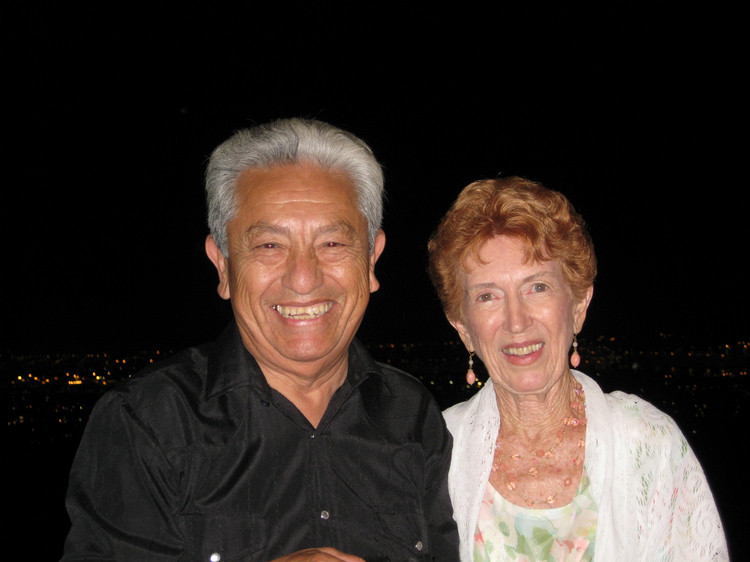 Vince and Nancy (8/22/2009)
Dancing With Tracy Wells September 13, 2009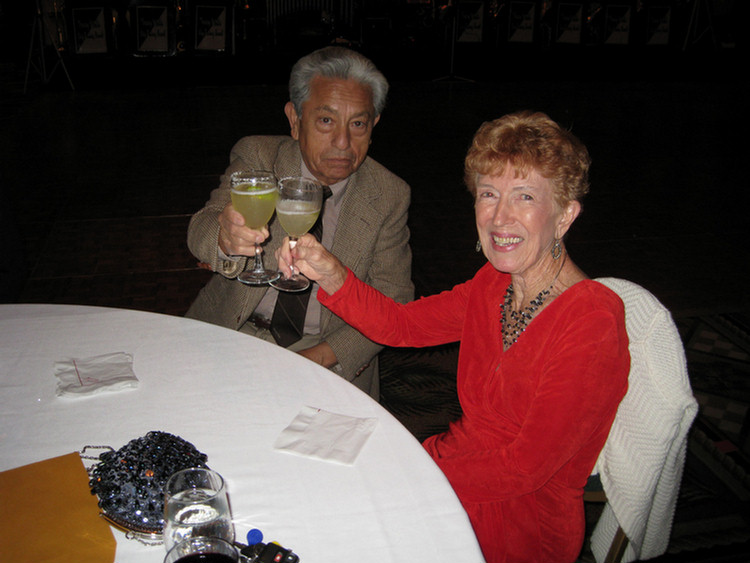 Lemonade never tasted so good
Alpine Village 2/21/2011

Enjoying an evening together at Alpine Village (2/21/2011)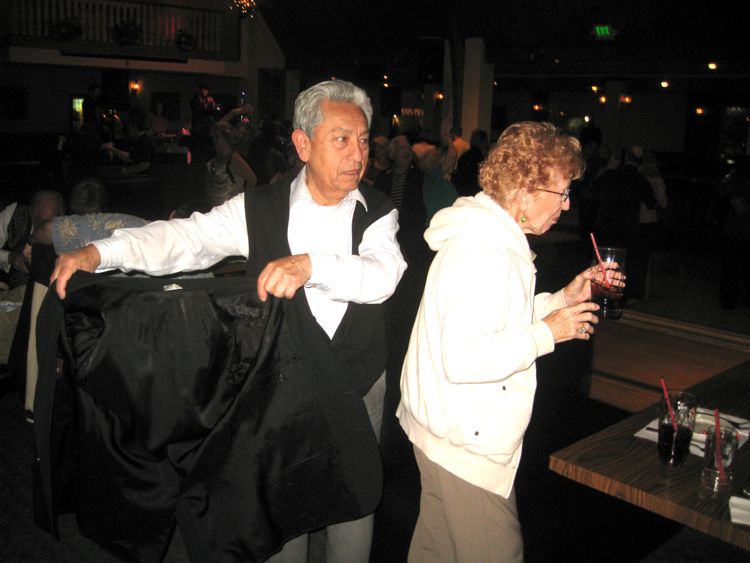 Enjoying an evening together at Alpine Village (2/21/2011)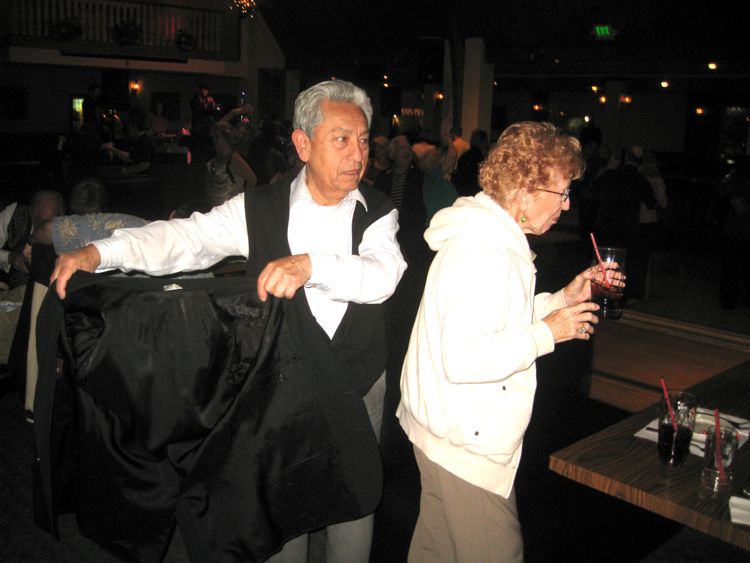 Baby it's cold outside (2/21/2011)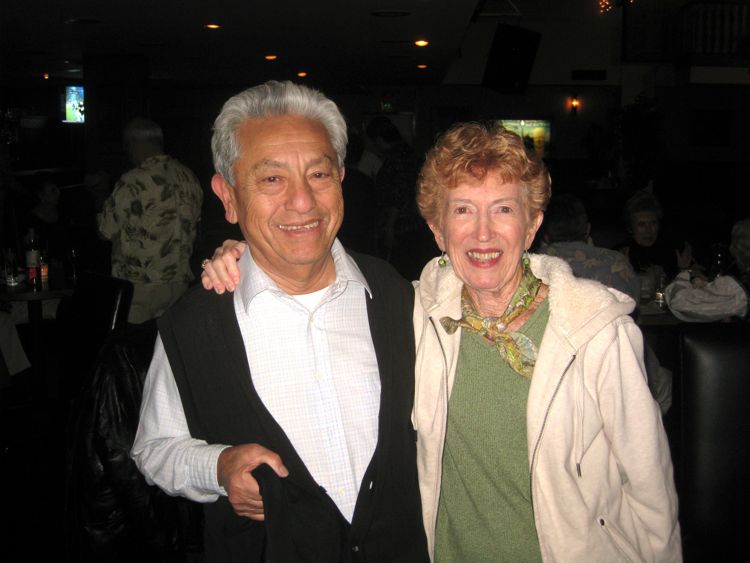 It's cold outside but we have to go home now... It's a work day tomorrow (2/21/2011)
We See Each Other Quite Often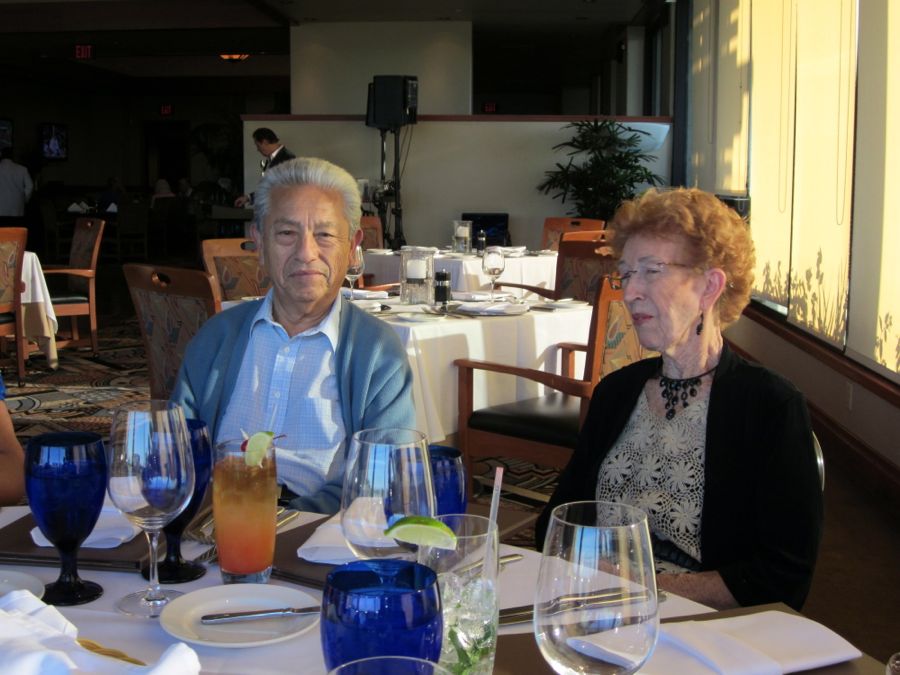 Vince and Nancy get their gavorite Old Ranch Drink... The Mai Tai (9/11/2011)
Did You Know? - It was purportedly invented at the Trader Vic's restaurant in Oakland, California in 1944. Trader Vic's rival, Don the Beachcomber, claimed to have created it in 1933 at his then-new bar named for himself (later a famous restaurant) in Hollywood. Don the Beachcomber's recipe is more complex than that of Vic's and tastes quite different.
The Trader Vic story of its invention is that the Trader (Victor J. Bergeron) created it one afternoon for some friends who were visiting from Tahiti. One of those friends, Carrie Guild, tasted it and cried out: "Maita'i roa ae!" (Literally "very good!", figuratively "Out of this world! The Best!") ? hence the name.

You can hardly get them off the floor (9/11/2011) at Old Ranch

Ah ha.... Vince was not around and Paul stole a dance!! (9/11/2011)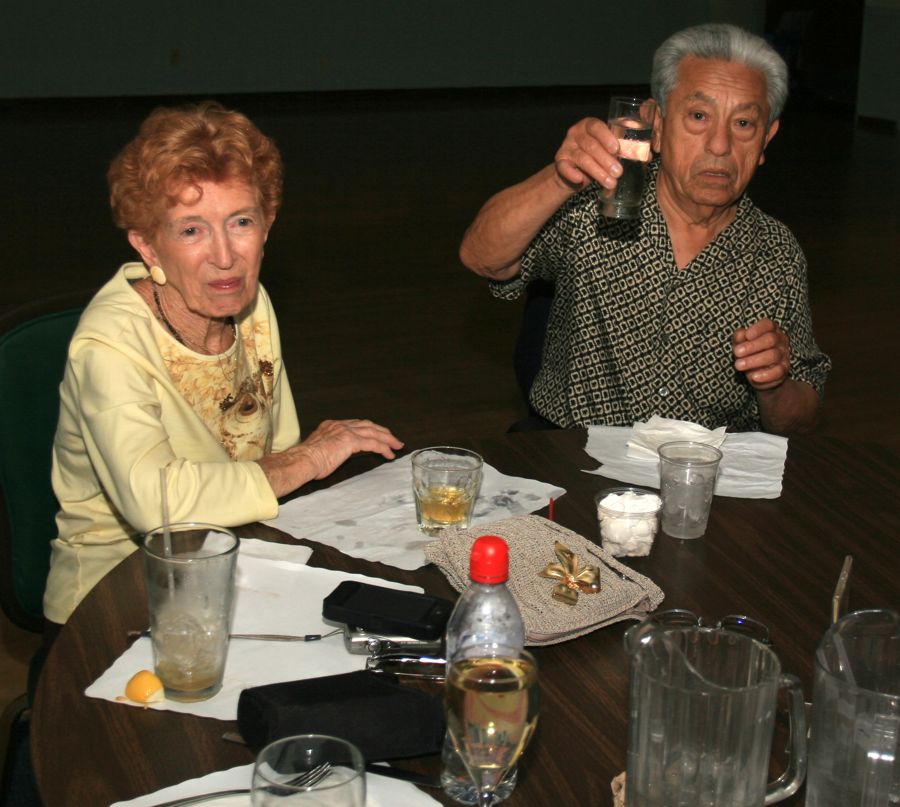 At the monthly Jam Session (7/17/2011) Nancy is finishing her third Dambuie
Did You Know? - Drambuie (pronounced /dr?m?bju?i/ or /dr?m?bu?i/) is a honey- and herb-flavoured golden liqueur made from aged malt whisky, heather honey and a secret blend of herbs and spices. The flavour suggests saffron, honey, anise, nutmeg and herbs.
It is produced in Broxburn, West Lothian, Scotland, and can be served "neat" (at room temperature with no ice), on the rocks, or used as an ingredient in a mixed drink, such as the rusty nail cocktail. The alcohol by volume of Drambuie liqueur is 40% (80 proof).
The name "Drambuie" comes from the Scottish Gaelic phrase an dram buidheach, meaning "the drink that satisfies", or possibly an dram buidhe meaning "the yellow drink".

On the floor again! (7/17/2011) Jam Session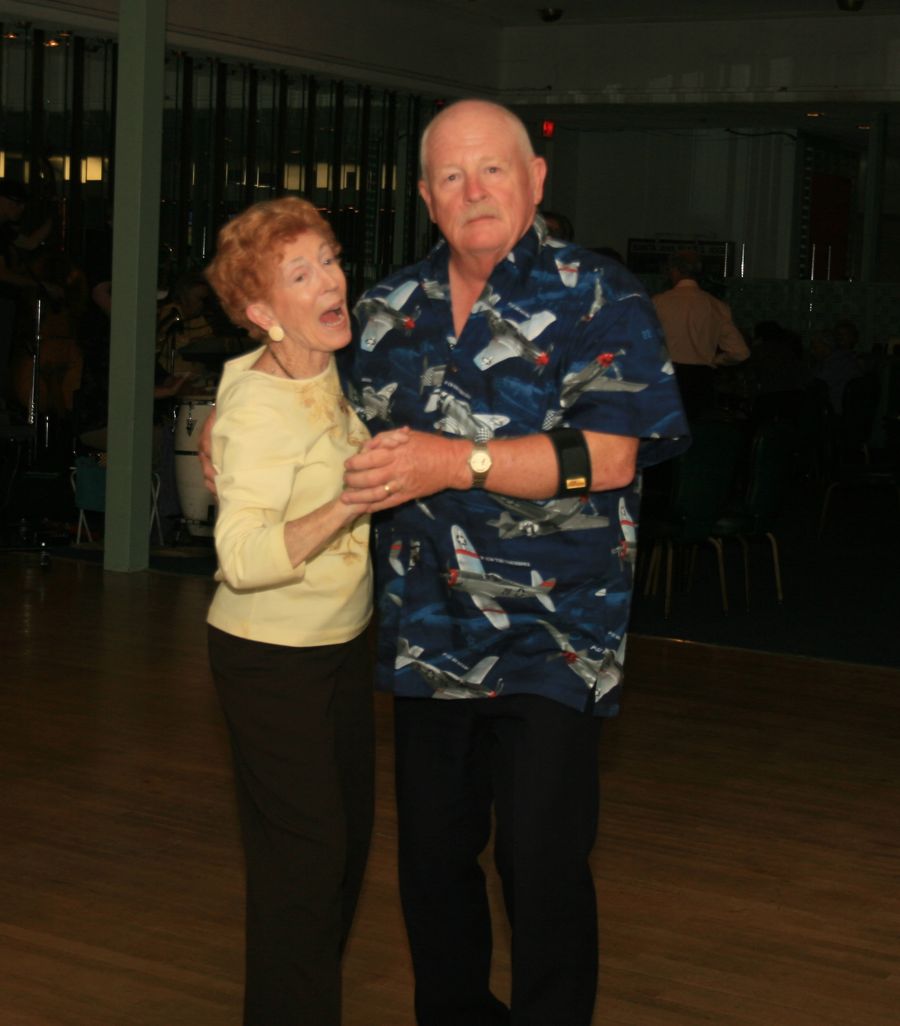 Nancy and Paul sneak off again at the Jam Sesion (7/17/2011)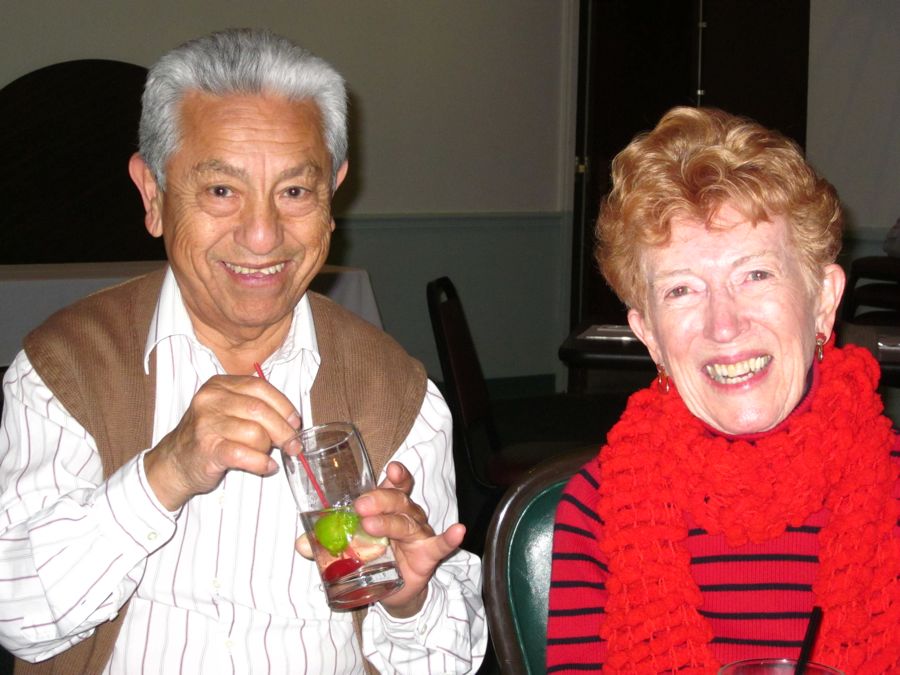 Dancing on a rainy day (3/20/2011) at Santa Ana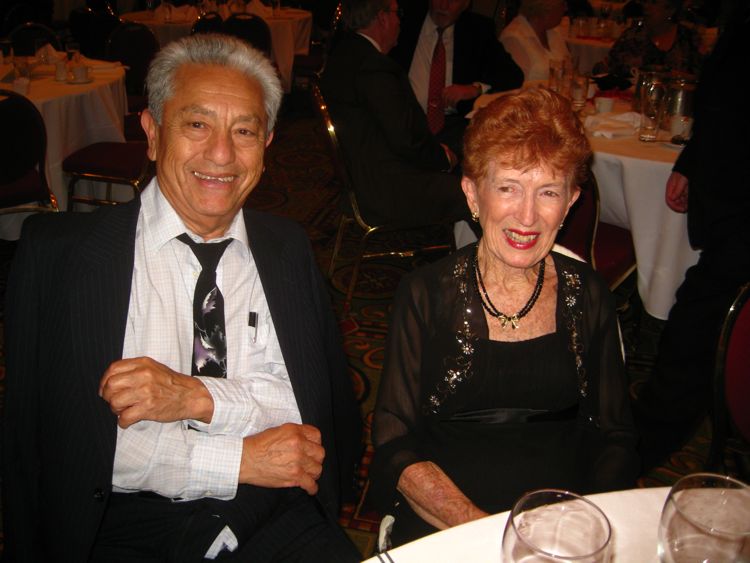 Seniors Prom (11/7/2010)
At The Keen Dance Party 10/1/2011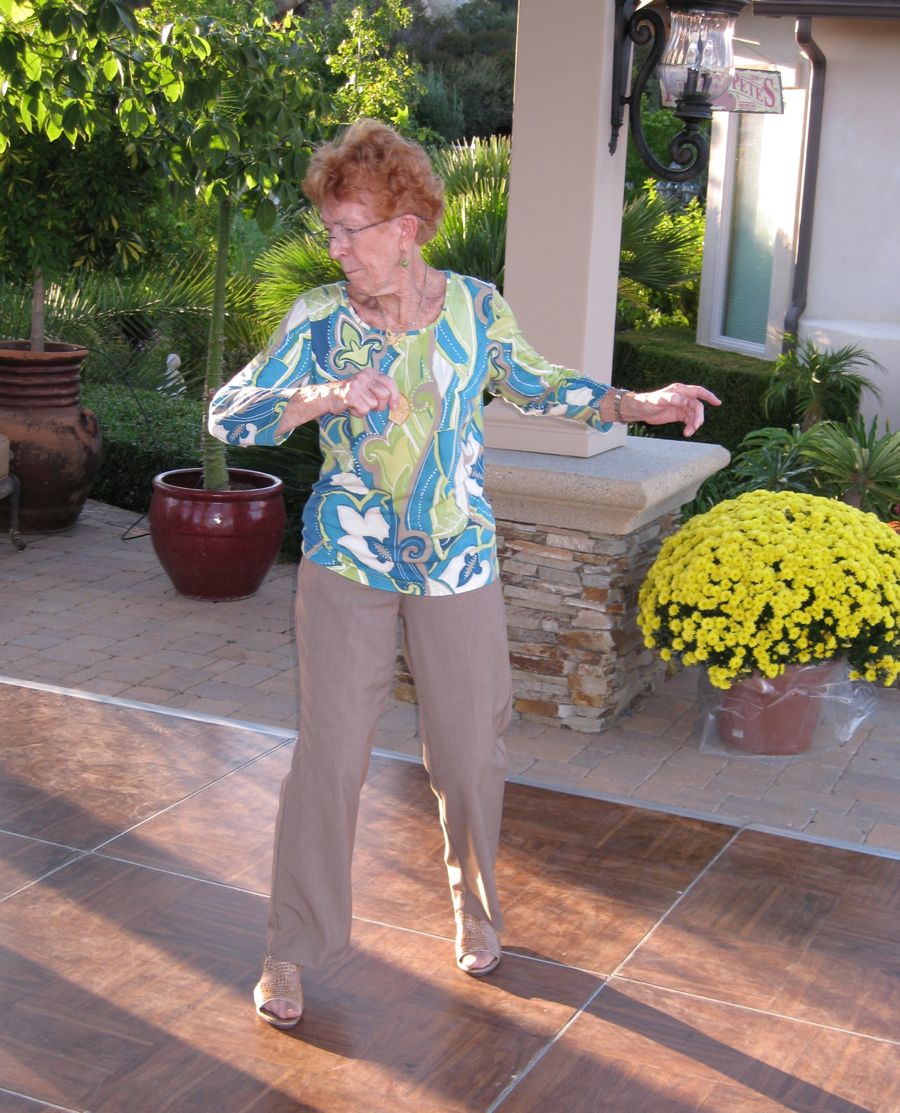 Down in the desert the palsm and Nancy wave in the breeze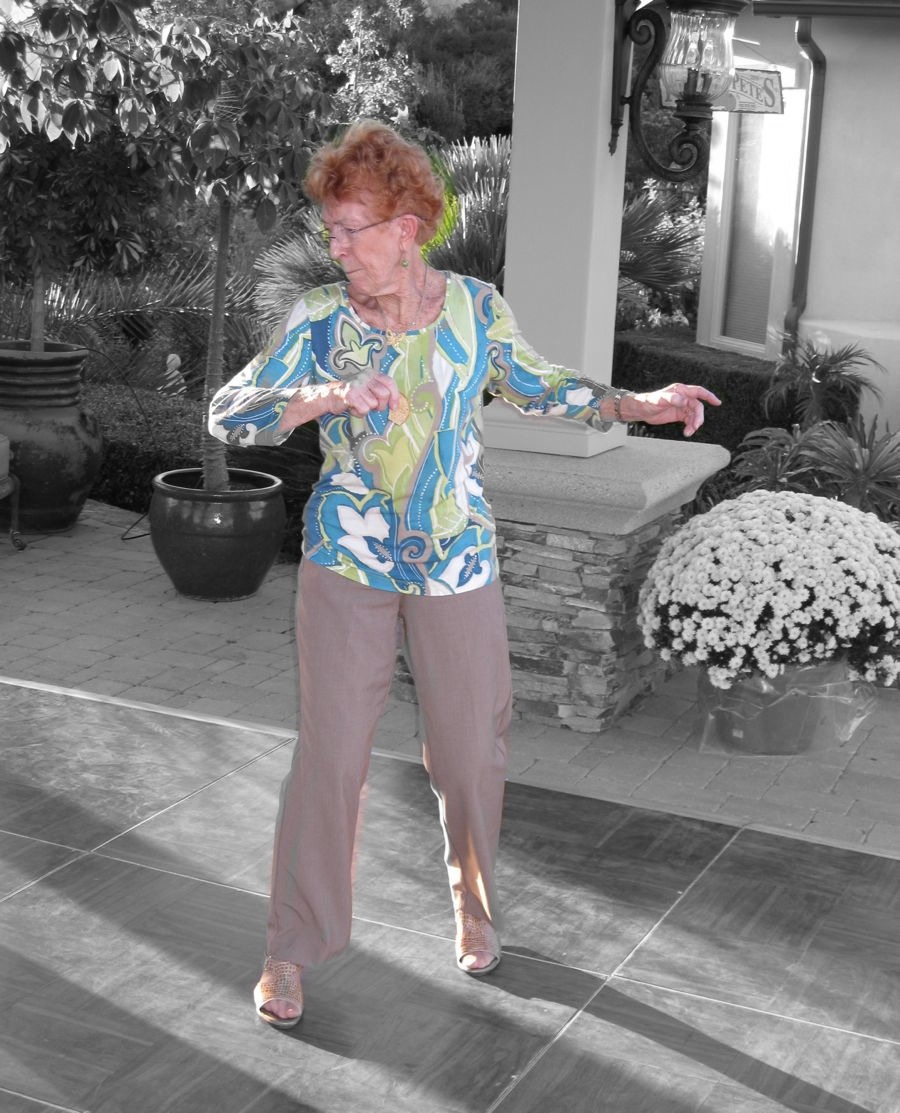 She lights up our life

At the seniors prom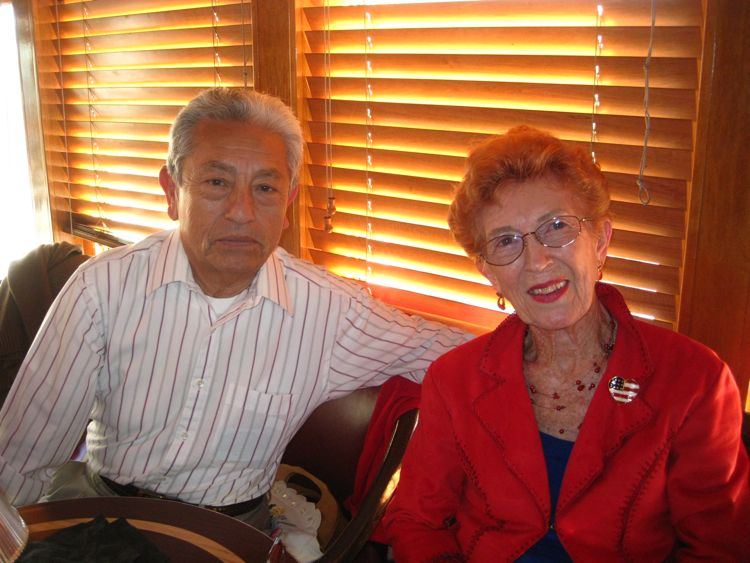 Queen Mary 7/4/2010

Nancy learned this trick from a snake! Un-hinge your jaws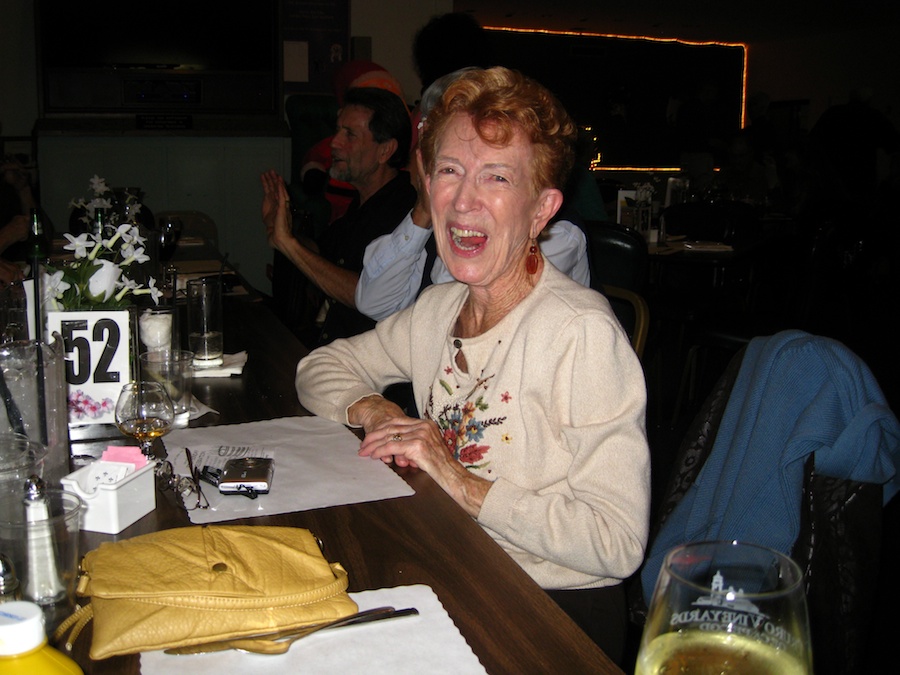 At the Novemner 2012 Jam Session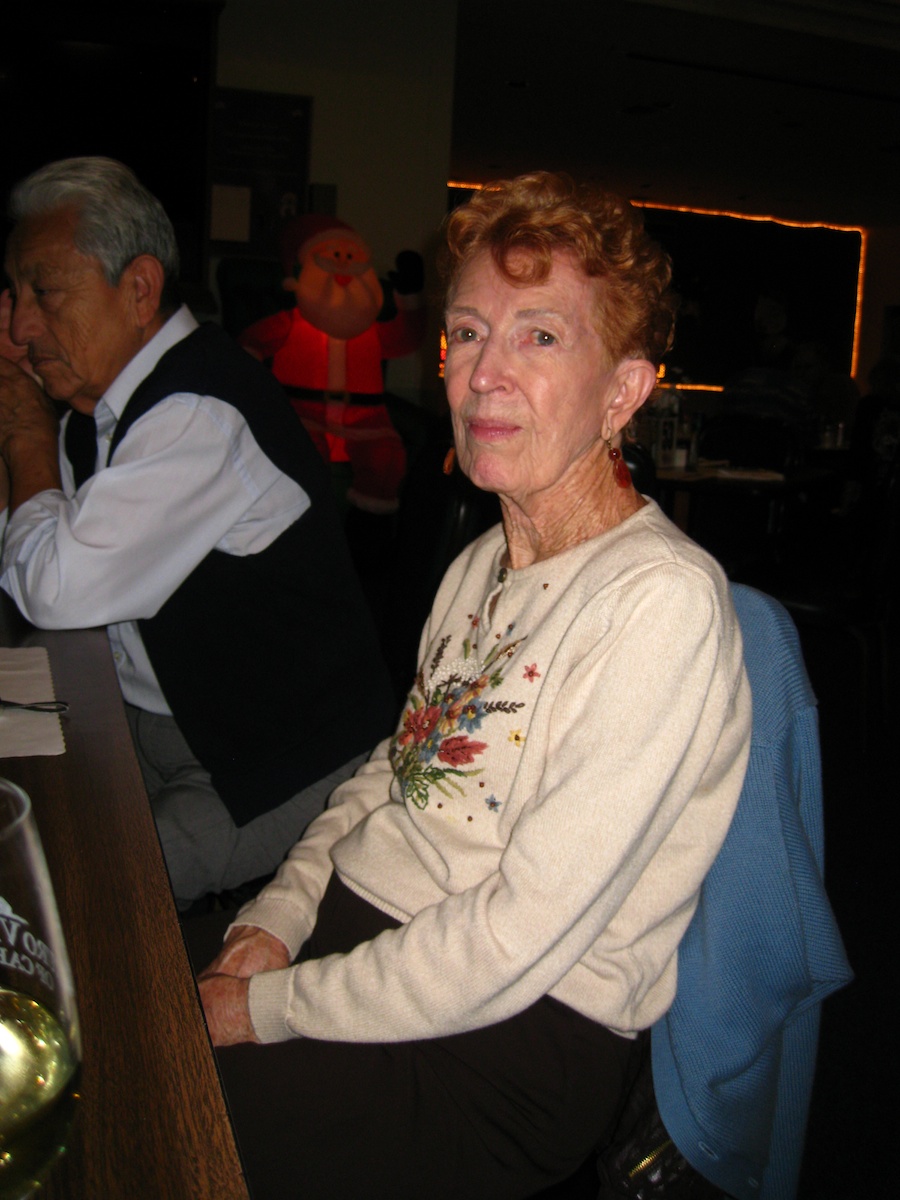 Serious??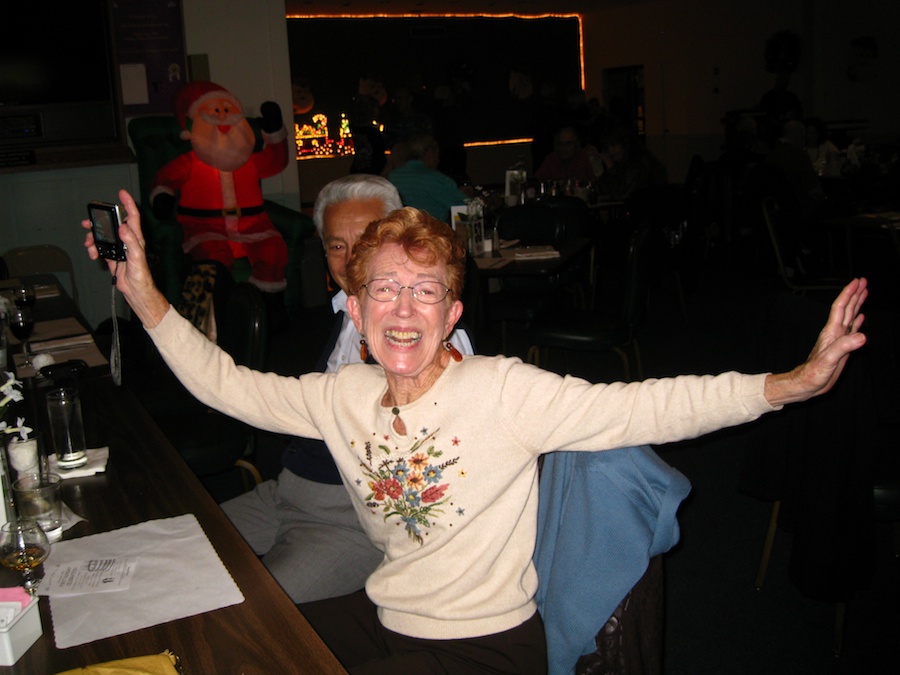 Not so serious!