Jan And Jim, Always A Pleasure
We met Jan and Jim at the Phoenix Club several years back and have become friends. They are all over our site since we go to dances together.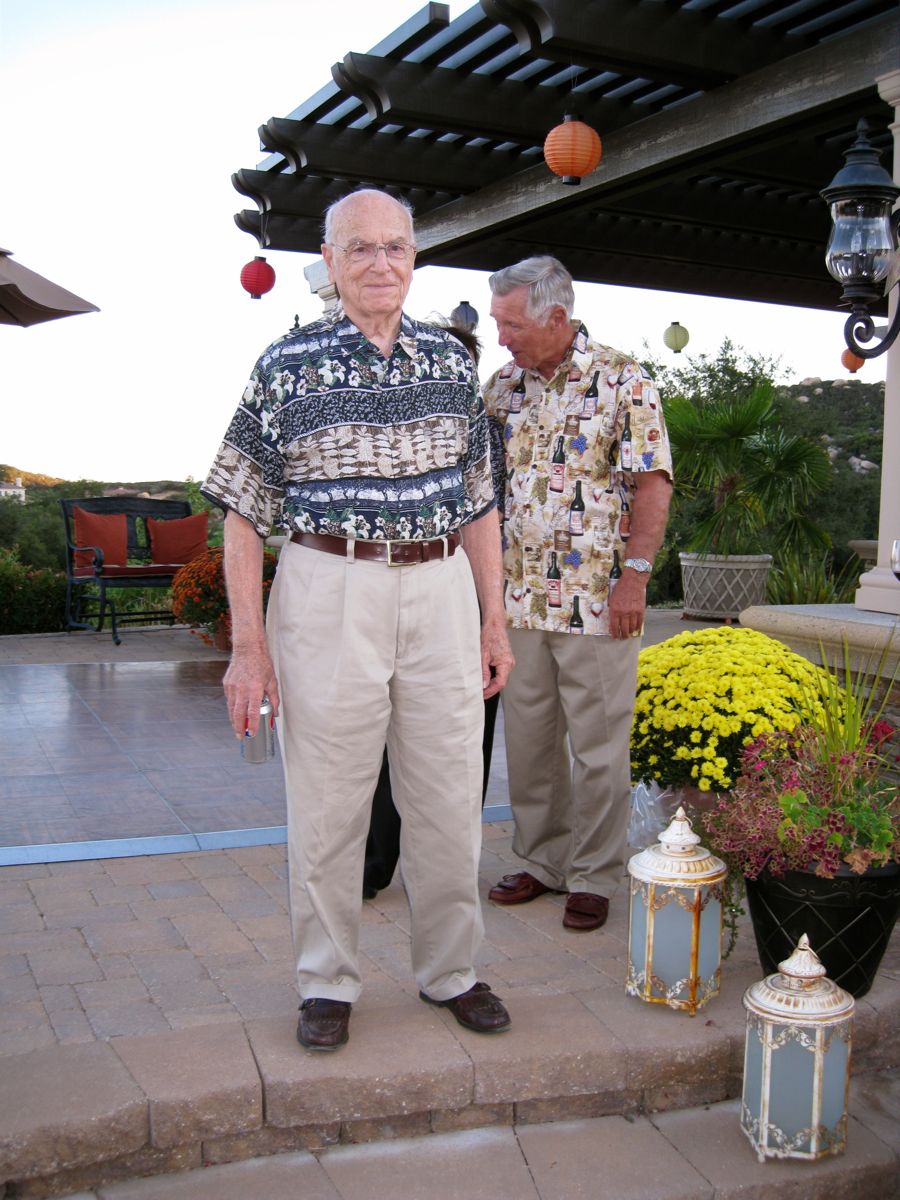 10/1/2011 at the Keen Estate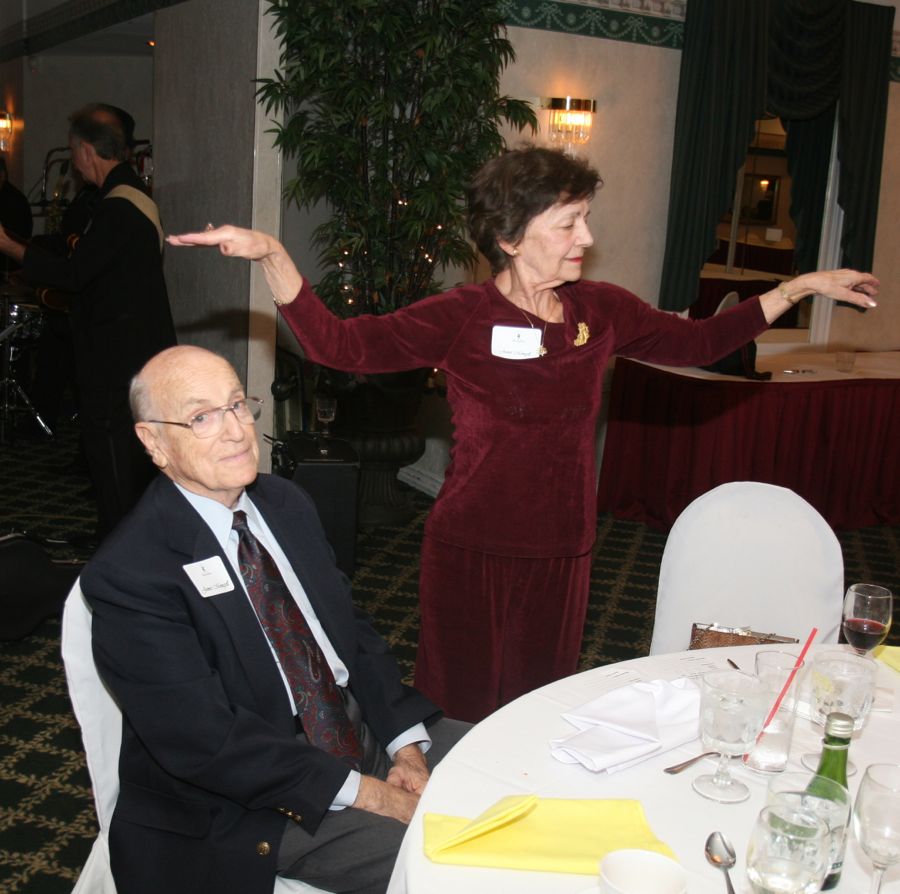 September 2011 at the Starlighters

Jim and Sue at the Phoenix Club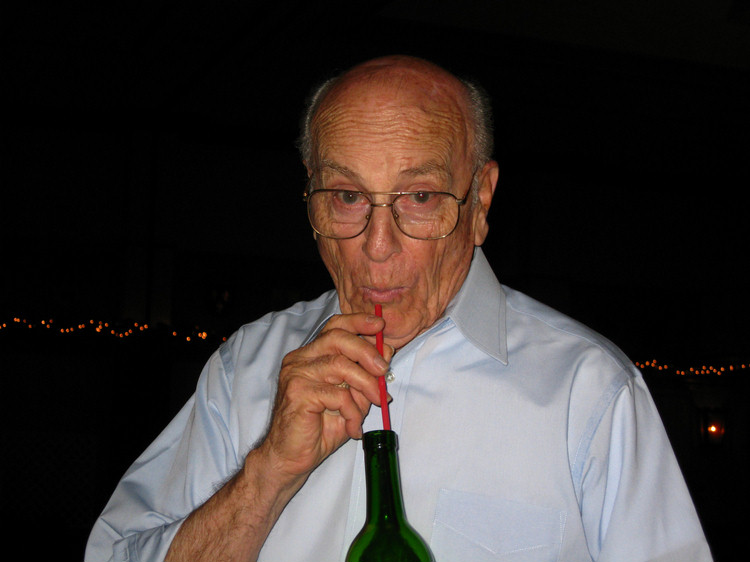 Jim likes his wine straight!
Dancing With Tracy Wells September 2009

Jim and Jan... Life of the party!

"She thinks that I do not know the Hokey Pokey!
Did you know? - According to one account, in 1940, during the Blitz in London, a Canadian officer suggested to Al Tabor, a British bandleader of the 1920s, 1930s and 1940s that he write a party song with actions similar to "Under the Spreading Chestnut Tree". The inspiration for the song's title, "The Hokey Pokey", that resulted, came from an ice cream vendor whom Al had heard as a boy, calling out "Hokey pokey penny a lump. Have a lick make you jump". He changed the name to "The Hokey Cokey" at the suggestion of the officer who said that 'hokey cokey', in Canada, meant 'crazy' and would sound better. A well known lyricist/songwriter/music publisher of the time, Jimmy Kennedy, reneged on a financial agreement to promote and publish it, and finally Al settled out of court, giving up all rights to the number.
In the US, the Hokey Pokey became popular in the USA in the 1950s. Larry LaPrise, Charles Macak and Tafit Baker were granted the copyright for the song in 1950. According to popular legend they created this novelty dance in 1949 as entertainment for the ski crowd at Idaho's Sun Valley resort.
There is another contrary belief that states that Robert P. Degan and Joseph P. Brier, both natives of Scranton, Pennsylvania, wrote the original song as confirmed by the U.S. Copyright Office in 1996, thus giving two groups of musicians the rights. Degan is still living at the age of 103, he resides at Richmond Place Rehabilitation and Health Center in Lexington Kentucky. Ray Anthony's big band recording of the song turned it into a nationwide sensation by the mid-1950s (The "Hokey Pokey" appeared on the B side of Anthony's "Bunny Hop" single). Its rights were purchased in the mid-1960s by country-western music star Roy Acuff's publishing company, Acuff-Rose.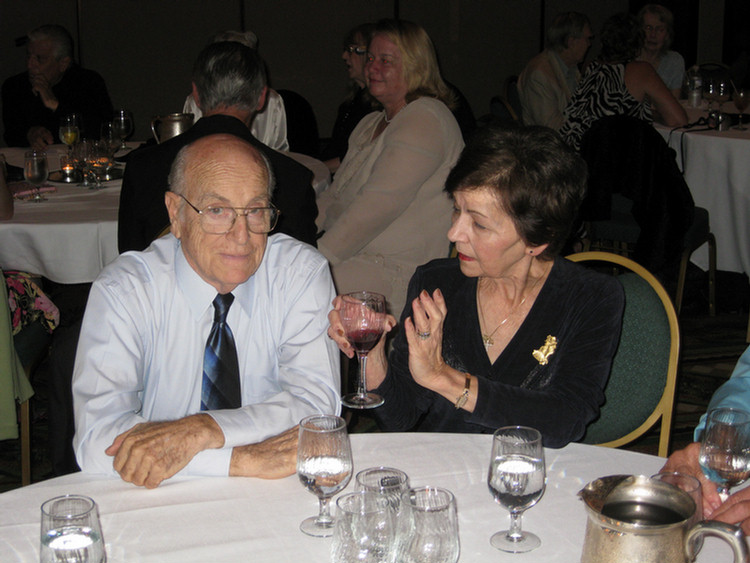 "You put your right foot out, you put your right foot back,
put your right foot out and shake it all about!