Sue Celebrates 56th Christmas Eve At Disneyland! (Page One)
We do Disneyland on Christmas Eve every year and between us we have an 89 years history... 56 for Sue and 33 for Paul! So let's begin todays adventure! We have the Adams, (daughter) The Duda's (daughter), and the Liles' (grandson) with us. It's indeed a gaggle!
Catal is in the center of Downtown Disney and had been there for at least 18 years. We go there 6-8 times a year, sometimes more. This morning we are going to visit Santa! Catal has Santa so he can meet everyone who is having breakfast with him! Great fun and a nice Santa Claus...Remy even learned how NOT to be afraid.
The menu was a selection of goodies including hot pastries, bacon, eggs, waffles, French toast, fruit, and other goodies. We took our toll on the kitchen this morning plus we had "adult beverages"....hic!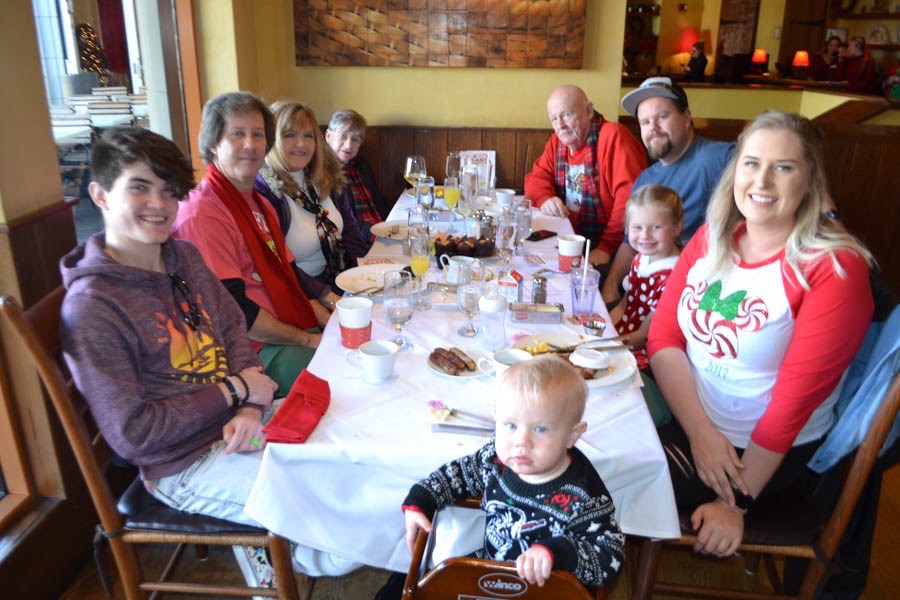 Our tummy's are full and we need to walk and we will now have a chance! Three hours of wondering around the part while eating tookies, sounds wonderful!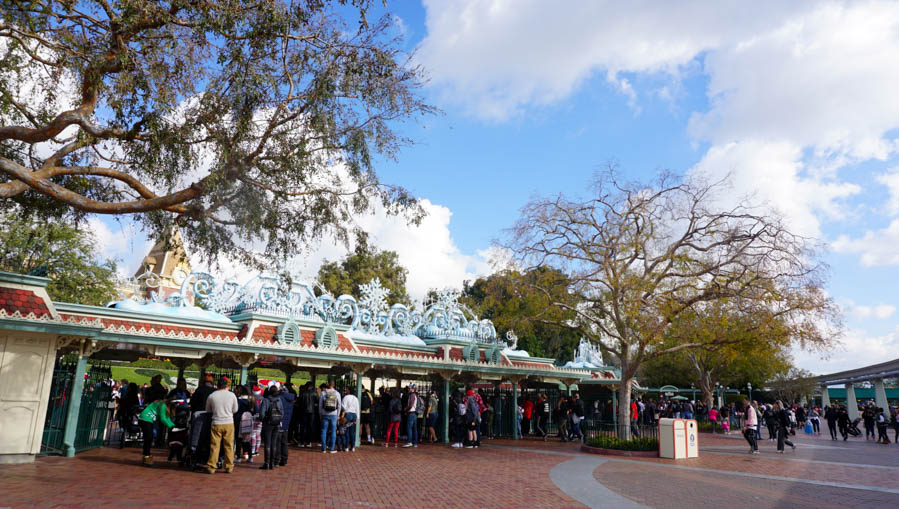 We're walking; we're walking... Follow the little lady with the big stick! 15,000 steps later we will arrive at the parade starting point! Between then we will visit California Adventure as well as Disneyland.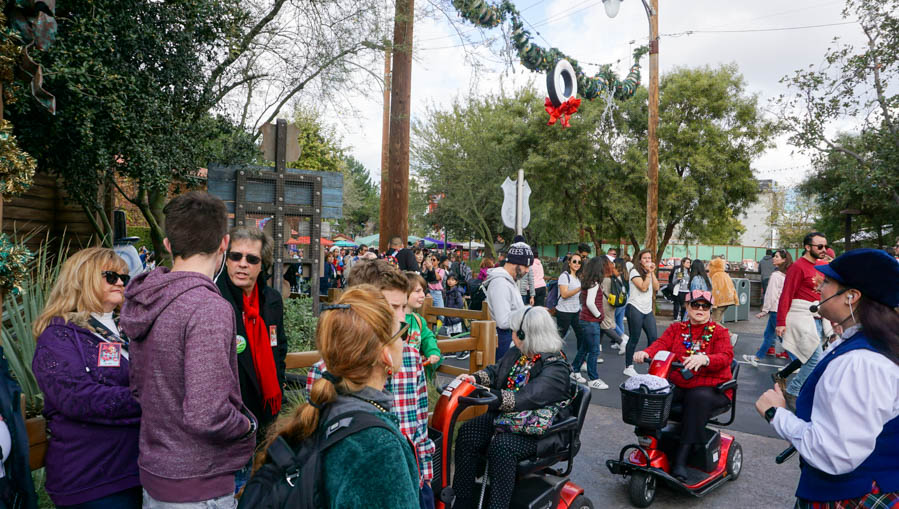 Too pooped to pop but we can sit and watch the parade and wave at everyone. We are sure missing Colleen and Joe (and families) right now!
Must have been all the walking or was it all the laughing? Anyway, we are headed to Catal for dinner. Then they youngsters are going back for the fireworks.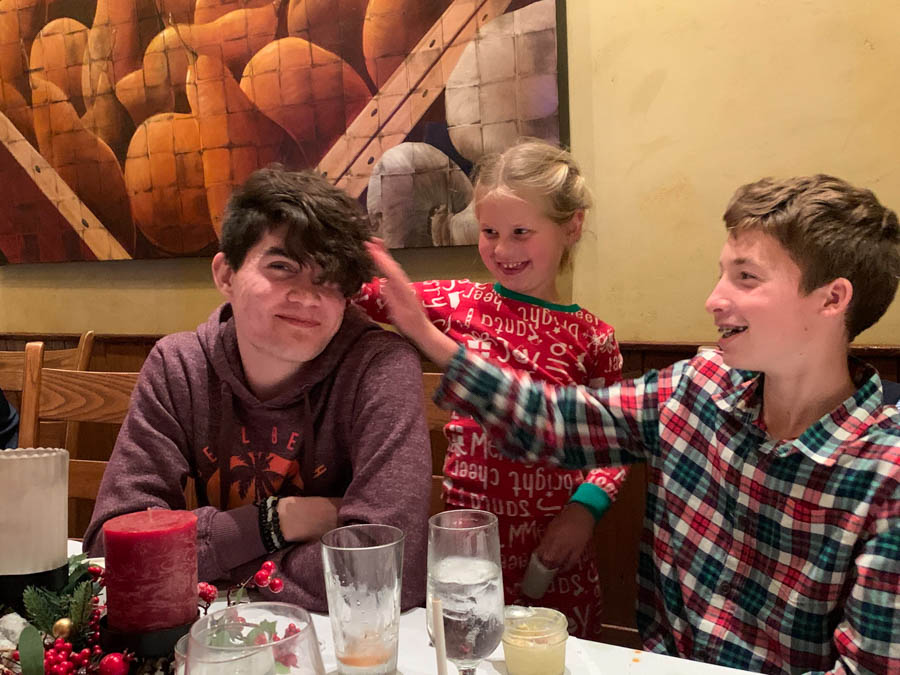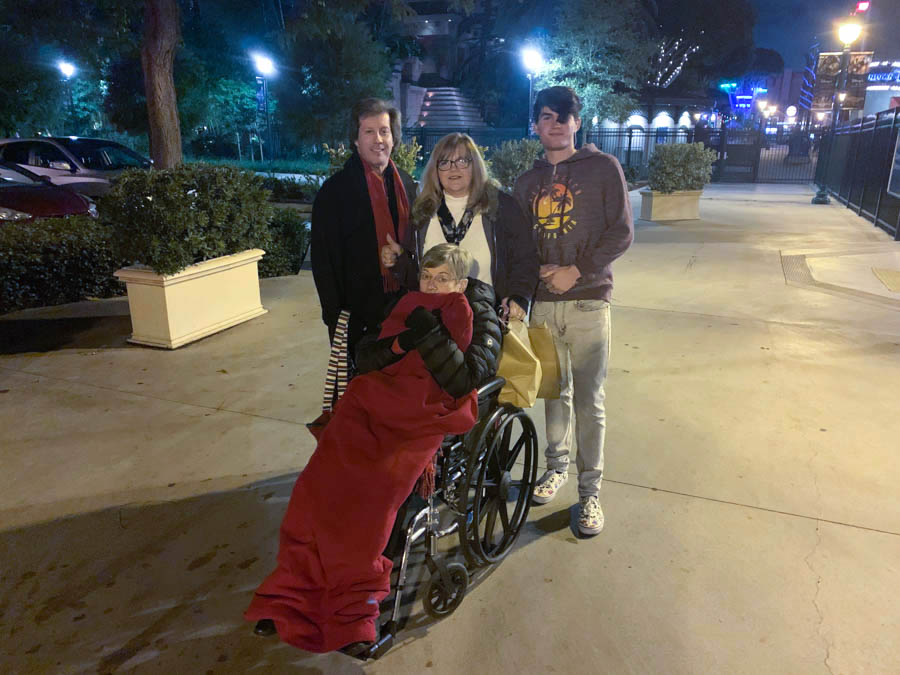 What a wonderful day to be with family and share the blessings of life. Next year Joe and Amy will join us and somehow we will find a way to get Colleen out here! Until then, all will be well!