Christmas 2008 Was Our Second Christmas In Retirement
Christmas Quote: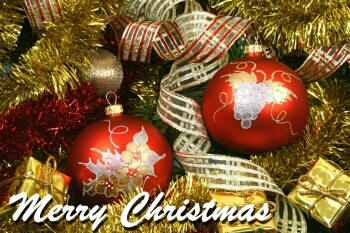 An amazing time on our history but we shall survive to celebrate the meaning of Christmas.
The year was in turmoil with the liberal politicians creating a condition where the housing market collapses and all things financial follow.
Jeanette and Mitch are indeed divorced. Colleen and her family move to New Hampshire.
Carri left us and went to New Mexico.
Dave McTevia discovers he has throat cancer and begins treatment immediately.
We lost Mickey and Pinky this year and Flower and Sarge are trying to fill up a large hole.
Our health remains excellent. We play golf four days a week and dance four evening a week!
Aunt Kaye came to stay for us at Christmas.
We have had many great adventures with the Kuhn's (our next door neighbors) and life is good! Please join us for the Christmas season 2008.
Humor Is Best


Frosty caught picking his nose!!
Some Favorite Photos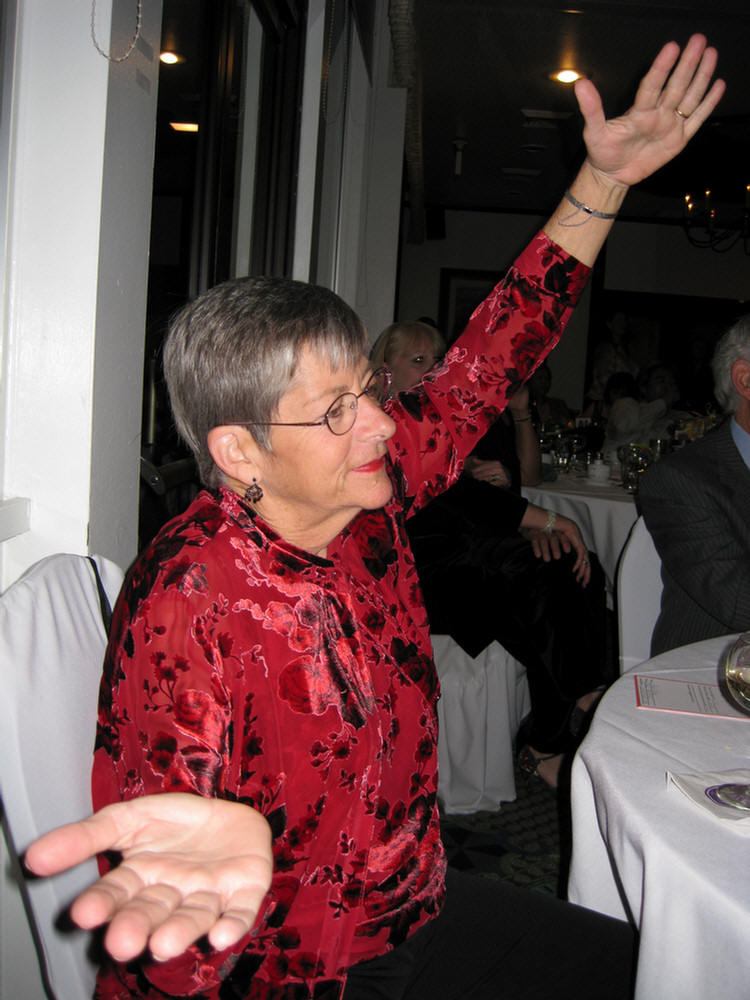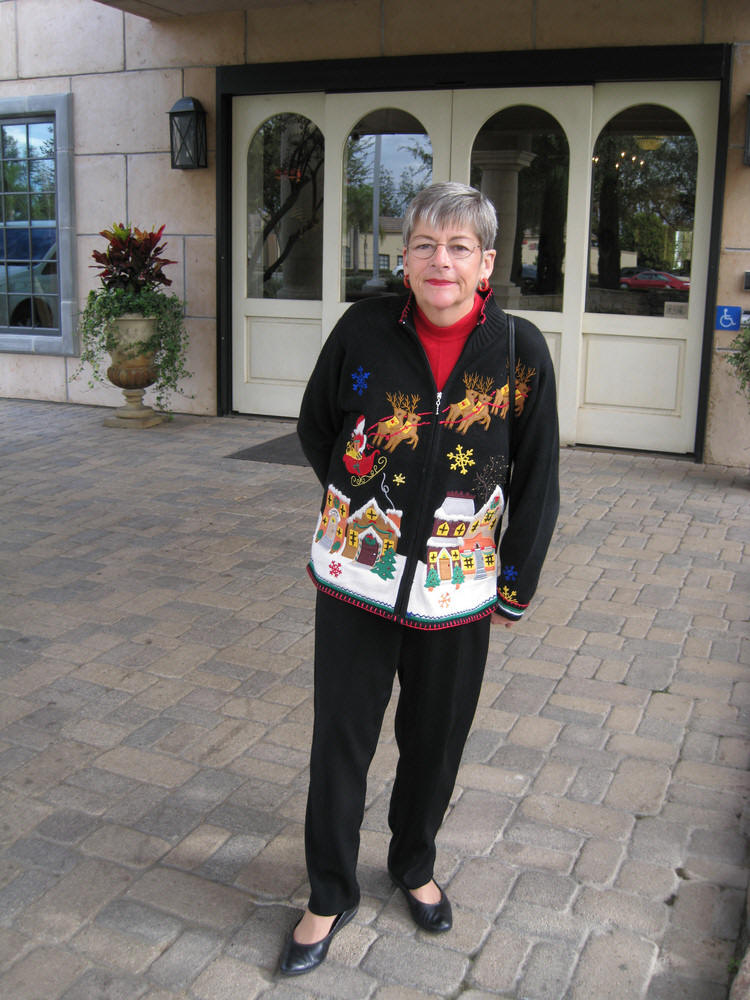 Sue does the YMCA dance at her seat at the Elks and Sue
entering the Ayres Hotel after the Rossmoor Home Tour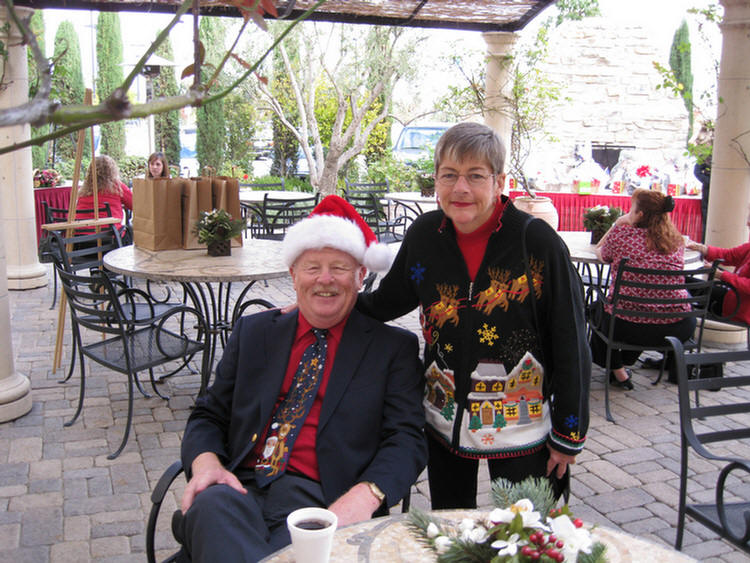 After the home tour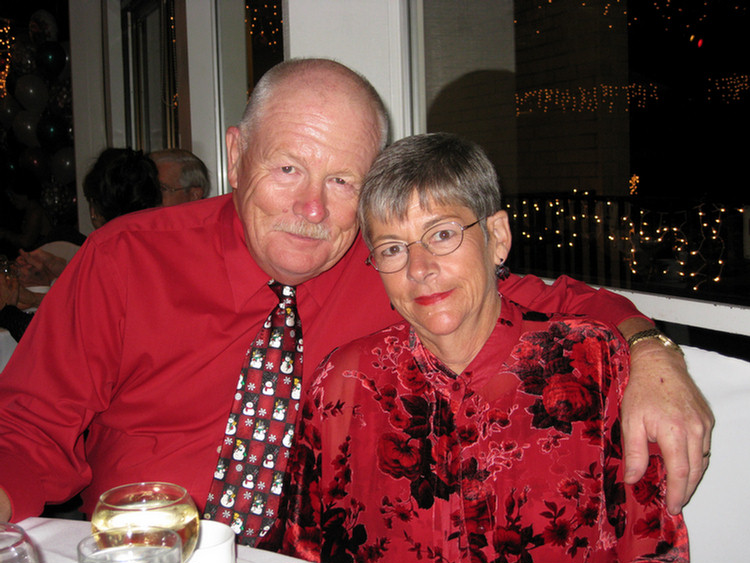 At the Elks Christmas Dinner Dance

Kissing in the mirror at Greg's home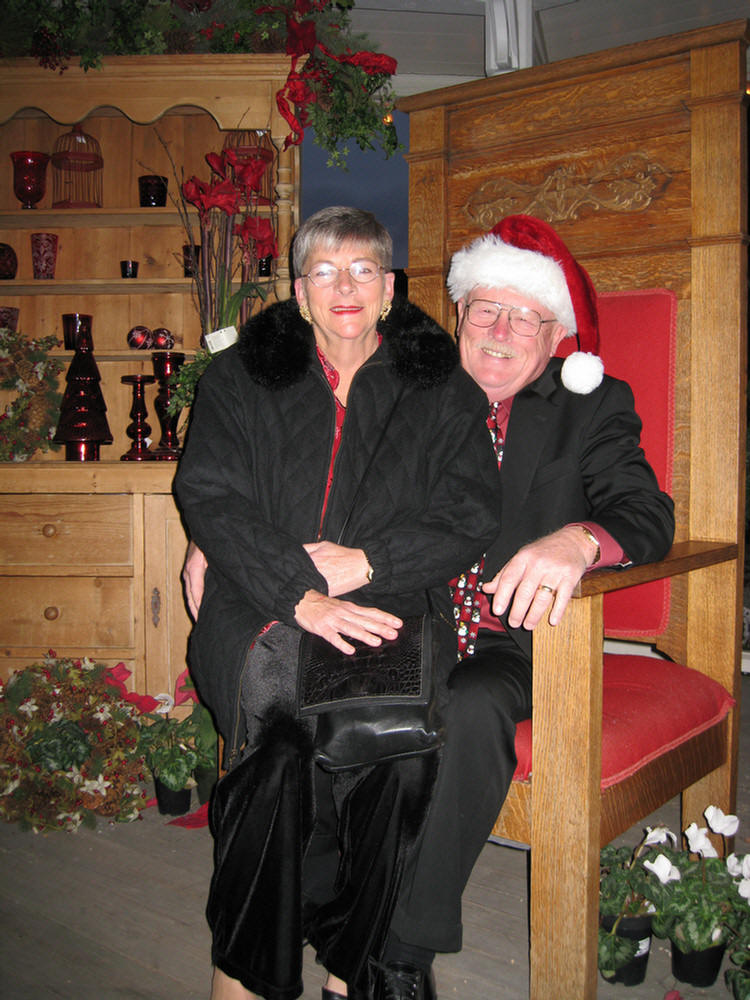 "What do YOU want for Christmas little girl???"

At the Five Crowns on Paul's birthday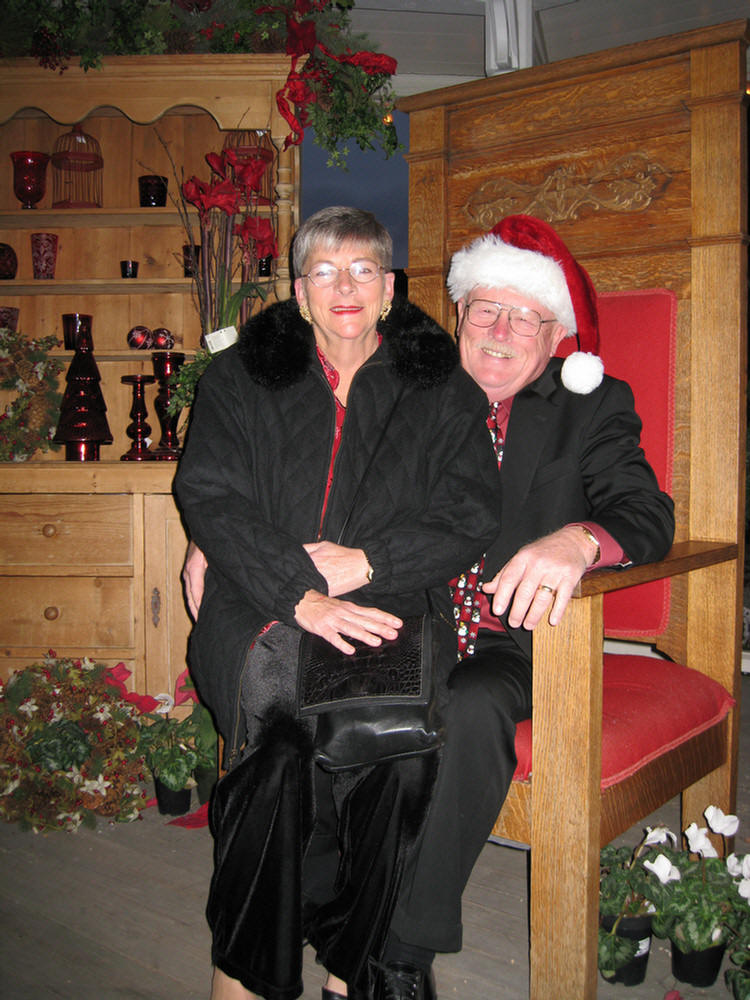 I want to be Santa Claus as the job has some distinct advantages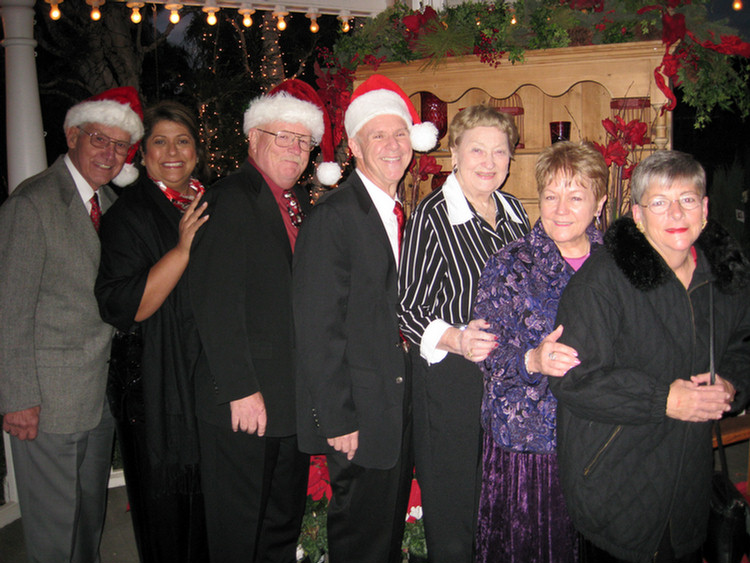 Roger's Gardens for Paul's birthday!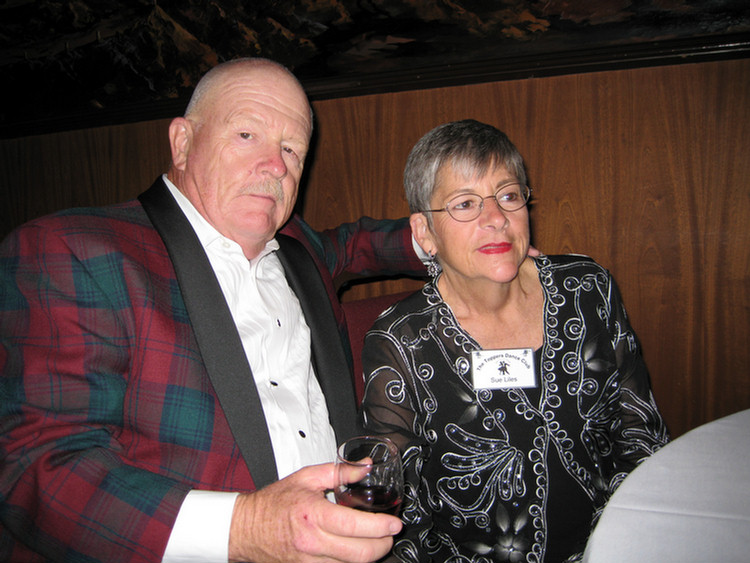 A little relaxed there Paul? This was after the wardrobe malfunction!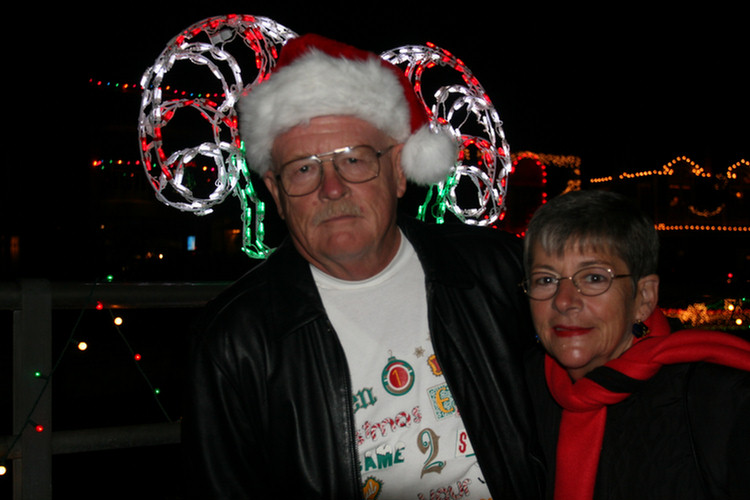 Brrrrrrrrrr A Walk through Naples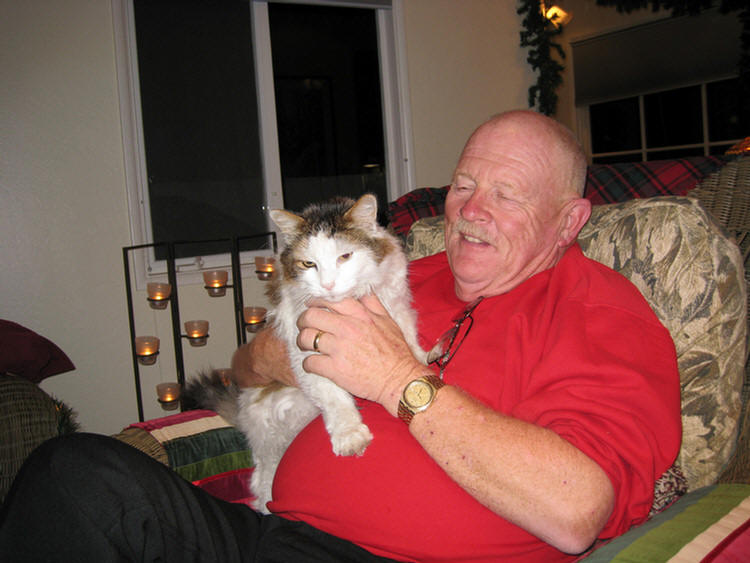 Carmel and Paul enjoy swapping stories and allergies!!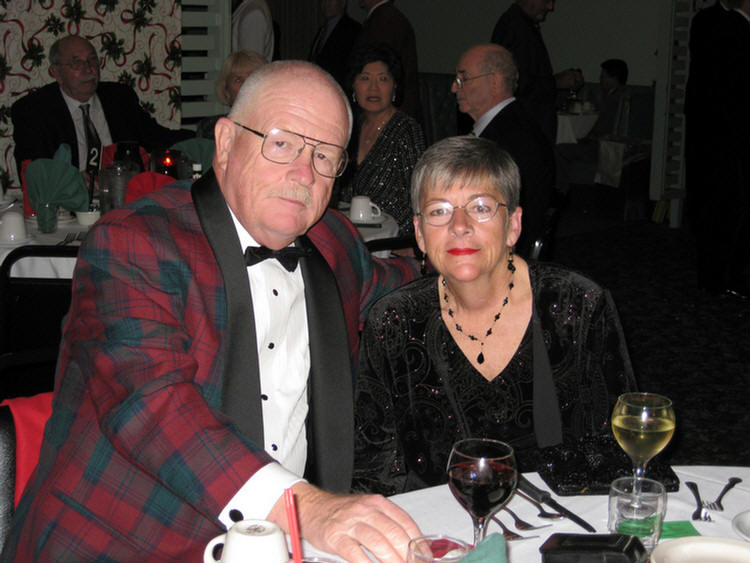 A formal dance at the Santa Ana Elks Lodge

Christmas Eve at Catal

A storybook couple going into Story Book Land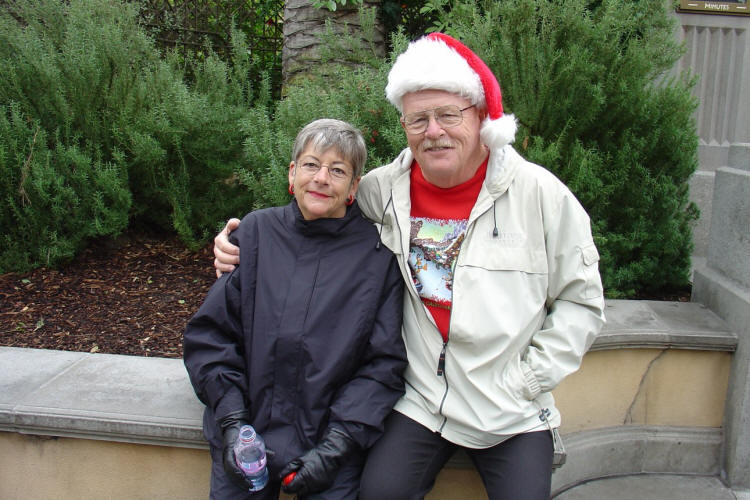 In California Adventure... Tower Of Terror! We wre smart and waited outside!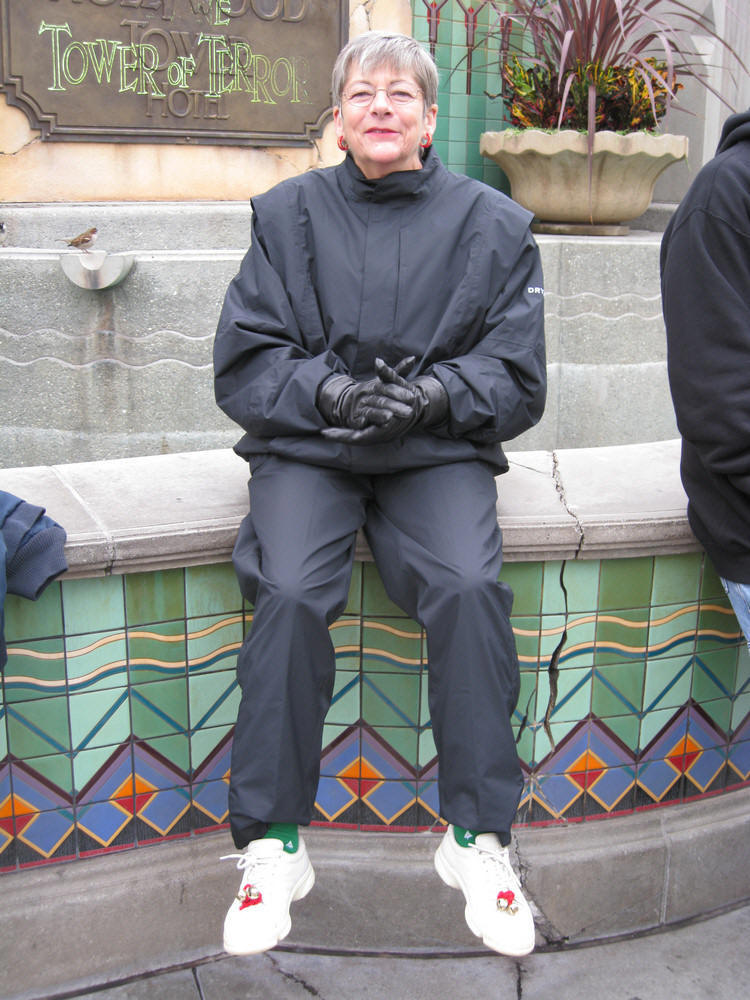 Sue's new rain suit
A Little Humor Is Always Needed

We better not run out!!
Mulled wine, variations of which are popular around the world, is wine, usually red, combined with spices and typically served warm. In the old times, wine often went bad. By adding spices and honey, it could be made drinkable again. Nowadays, it is a traditional drink during winter, especially around Christmas.

Glögg is the Nordic form of mulled wine, similar to Glühwein in German-speaking countries. Glühwein is usually prepared from red wine, heated and spiced with cinnamon sticks, vanilla pods, cloves, citrus and sugar. Almonds and raisins are often added to the Scandinavian version, though not to the German. Fruit wines such as blueberry wine and cherry wine are sometimes used instead of grape wine in Germany. The oldest Glühwein tankard is documented in the high noble German and first Riesling grower of the world, Count John IV. of Katzenelnbogen around 1420. This gold-plated lockable silver tankard imitating the traditional wine woven wooden can is called Welcome.
A Christmas Thought; "The Window Through Which We Look"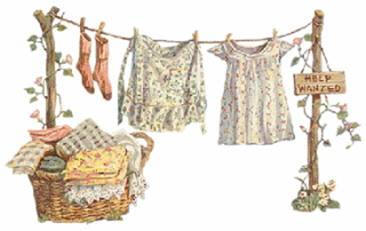 A young couple moves into a new neighborhood. The next morning while they are eating breakfast, the young woman sees her neighbor hanging the wash outside.

'That laundry is not very clean', she said. 'She doesn't know how to wash correctly. Perhaps she needs better laundry soap'

Her husband looked on, but remained silent.

Every time her neighbor would hang her wash to dry, the young woman would make the same comments. About one month later, the woman was surprised to see a nice clean wash on the line and said to her husband:
'Look, she has learned how to wash correctly. I wonder who taught her this?'
The husband said, 'I got up early this morning and cleaned our windows.'
And so it is with life. What we see when watching others depends on the purity of the window through which we look.
Do Not Forget, Christ is The Reason for the Christ-mas Season!
Twas the month before Christmas
When all through our land,
Not a Christian was praying
Nor taking a stand.

See the PC Police had taken away,
The reason for Christmas - no one could say.
The children were told by their schools not to sing,
About Shepherds and Wise Men and Angels and things.

It might hurt people's feelings, the teachers would say
December 25th is just a ' Holiday '.
Yet the shoppers were ready with cash, checks and credit
Pushing folks down to the floor just to get it!

CDs from Madonna, an X BOX, an I-pod
Something was changing, something quite odd!
Retailers promoted Ramadan and Kwanzaa
In hopes to sell books by Franken & Fonda.

As Targets were hanging their trees upside down
At Lowe's the word Christmas - was no where to be found.
At K-Mart and Staples and Penny's and Sears
You won't hear the word Christmas; it won't touch your ears.

Inclusive, sensitive, Di-ver-si-ty
Are words that were used to intimidate me.
Now Daschle, Now Darden, Now Sharpton, Wolf Blitzen
On Boxer, on Rather, on Kerry, on Clinton !

At the top of the Senate, there arose such a clatter
To eliminate Jesus, in all public matter.
And we spoke not a word, as they took away our faith
Forbidden to speak of salvation and grace

The true Gift of Christmas was exchanged and discarded
The reason for the season, stopped before it started.
So as you celebrate 'Winter Break' under your Dream Tree '
Sipping your Starbucks, listen to me.

Choose your words carefully,
choose what you say
Shout MERRY CHRISTMAS ,
not Happy Holiday !

MERRY CHRISTMAS
Irene From Stockton

Irene and her grandchildren... New friends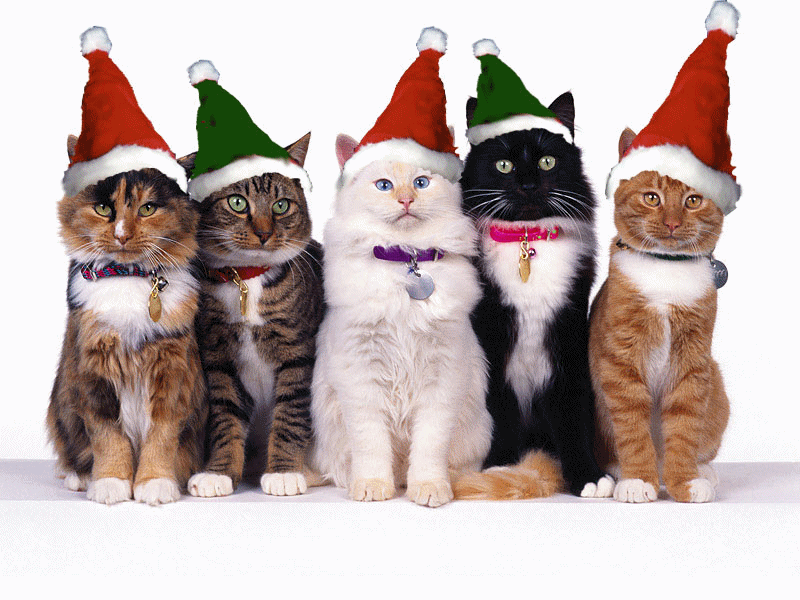 What????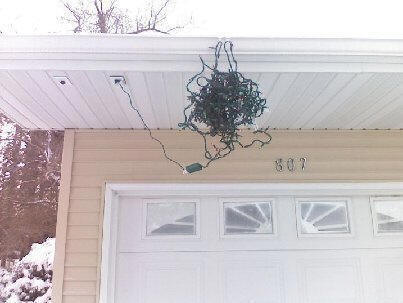 Sue has been on my case to get the Christmas lights up for couple of weeks. I went t the garage and found the lights, got the ladder, and proceeded to put them up.
They are up now, and for some reason she will not talk to me.
Why do you suppose that is?