Christmas Is Our Favorite Time Of The Year
The news gets better all the time! Jon and Sarah are coming for Christmas and we are now connected to Amy & Joe Liles which makes us very happy.
The year has been pretty good eventhough we lost Sarge. We have a load of plans for Christmas and looking forward to a great season. See the best of 2012 for a quick summary.
Remember What Christmas Is All About
It's that time of year again. December has come and with it all the joys of Christmas. But what is the real meaning of Christmas? Is it the gifts under the tree, the lights in the windows, the cards in the mail, turkey dinners with family and friends, snow in the yard, stockings hanging in the living room, and shouts of "Merry Christmas" to those who pass us in the streets? Is this really Christmas?
For many people, Christmas is a time of sorrow. They don't have the extra money to buy presents for their children, family, and friends. Many are saddened at Christmastime when they think of their loved ones who will not be able to come home for various reasons. Turkey dinners may be only a wish and not a reality for some.
Yet, Christmas can be a season of great joy. It is a time of God showing His great love for us. It can be a time of healing and renewed strength. You see, Christmas is when we celebrate the birth of the Christ child.
God sent His Son, Jesus, into the world to be born. His birth brought great joy to the world. Shepherds, wise men, and angels all shared in the excitement of knowing about this great event. They knew this was no ordinary baby. The prophets had told of His coming hundreds of years before. The star stopped over Bethlehem just to mark the way for those who were looking for this special child.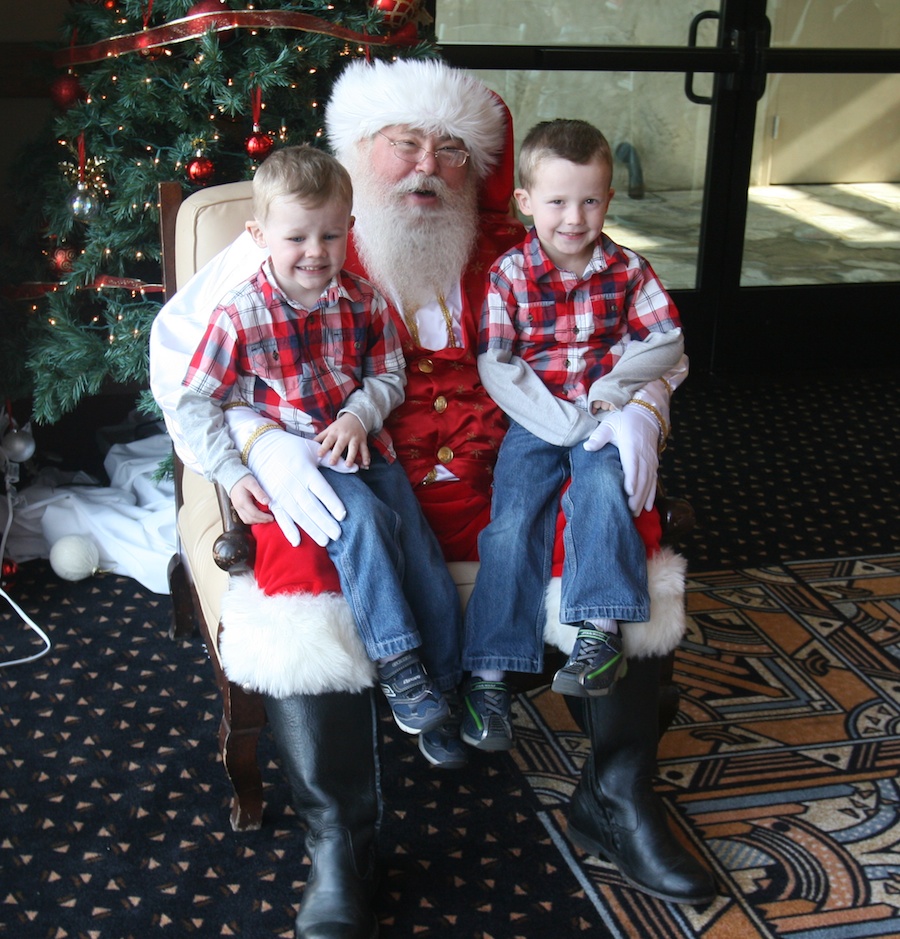 Grandsons Charlie and Alex visit the Old Ranch Santa 12/9/2012

The tree is finally up... Well into the sky!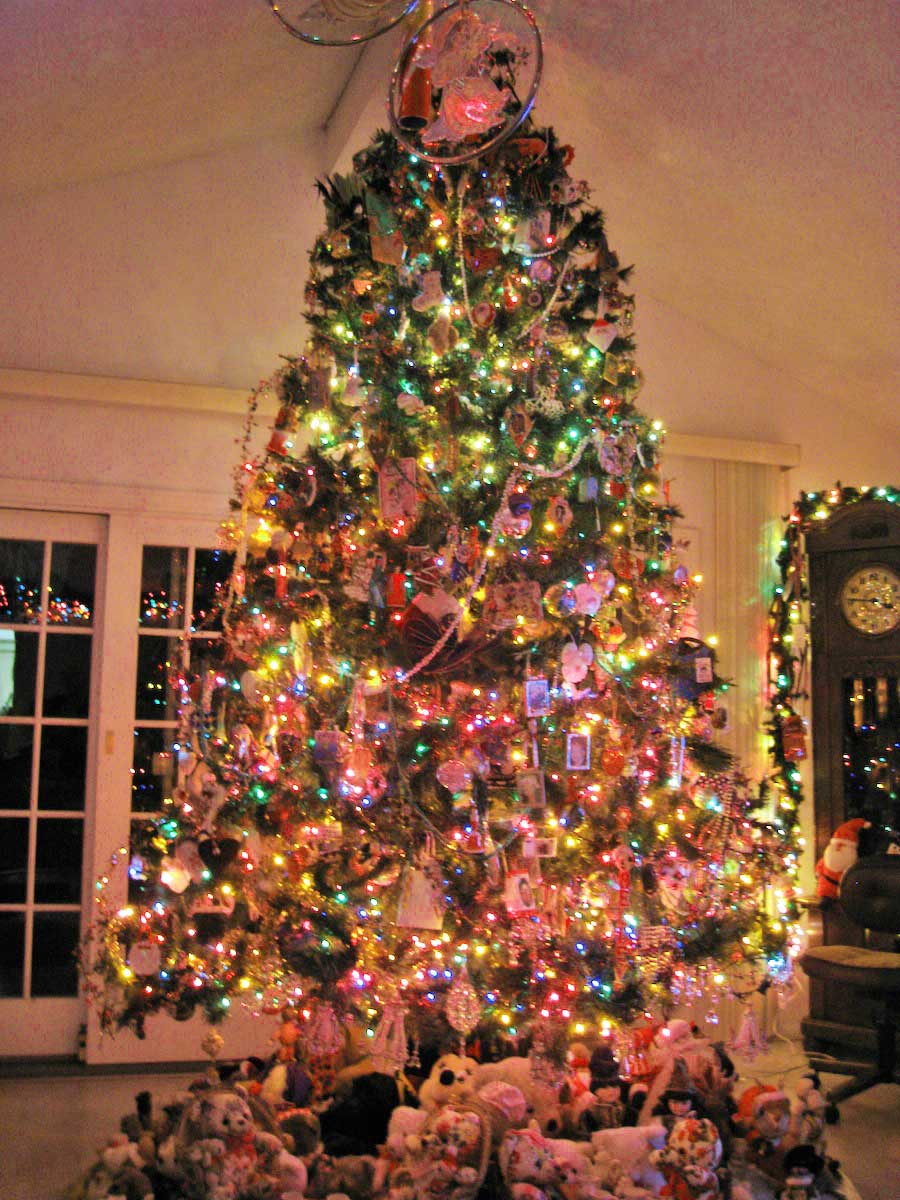 So many lights it heats up the living room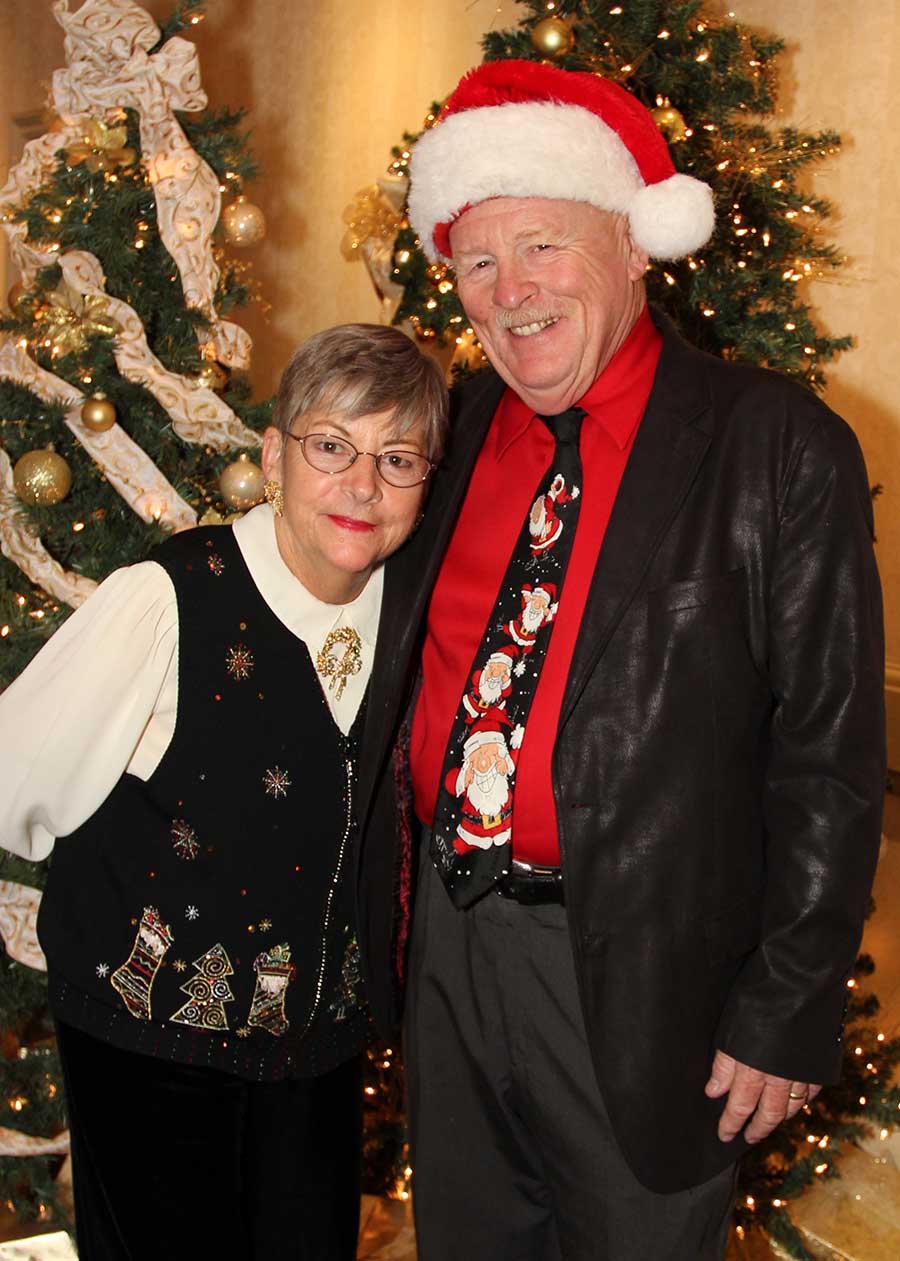 Just us!