Get Ready For Fun and Wonderful Music!
Thank you Vicky and Del for arranging this get wonderful together and kick of the Christmas season! Family, friends, good music, and excellent dinner? Life is good! We are indeed blessed to have wonderful friends! And today, we introduced Charlie and Alex to "DooWop".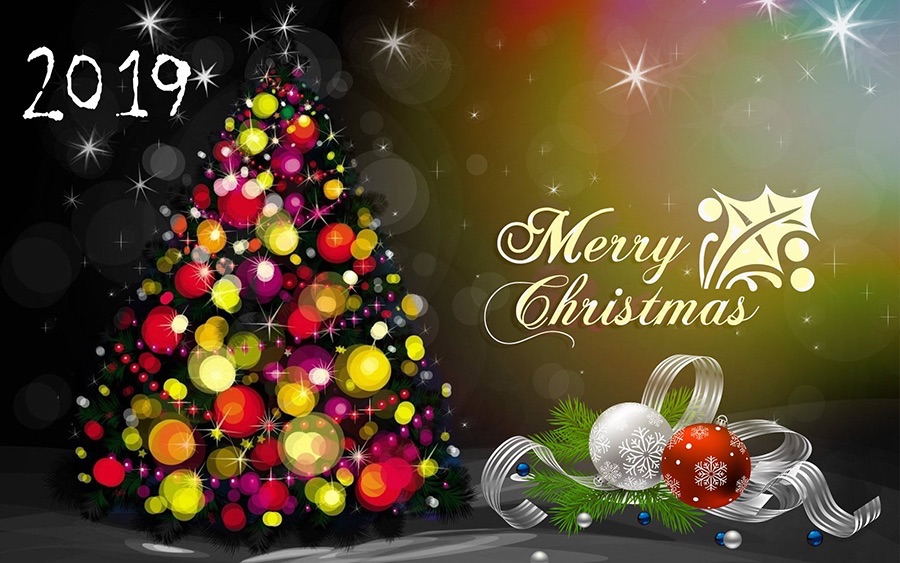 Our first Christmas event of December 2019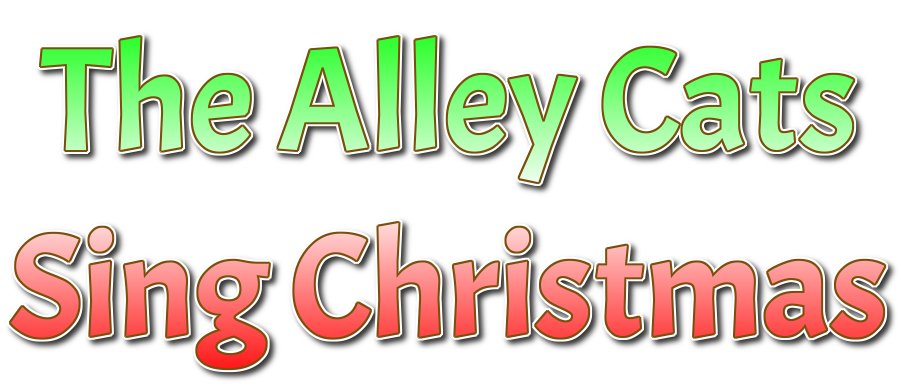 Listen to the boys sing!
Did You Know? - The theater was named after Doc Curtis! Dr. Glenn Curtis established his practice in Brea in 1927, continuing until 1958, when ill health forced his early retirement in 1959. "Doc" Curtis, as he was known, was devoted to the community and helped the ill whether they could afford to pay or not.
Although his life as a doctor was a busy one, he found time for many other pursuits including his love for the arts. He became known as one of the outstanding general practitioners in northern Orange County and was referred to by others as Brea's Country Doctor.
His energy was unbounded. Everything he did was in great zest and enthusiasm. He was intensely interested in community, civic, and government affairs.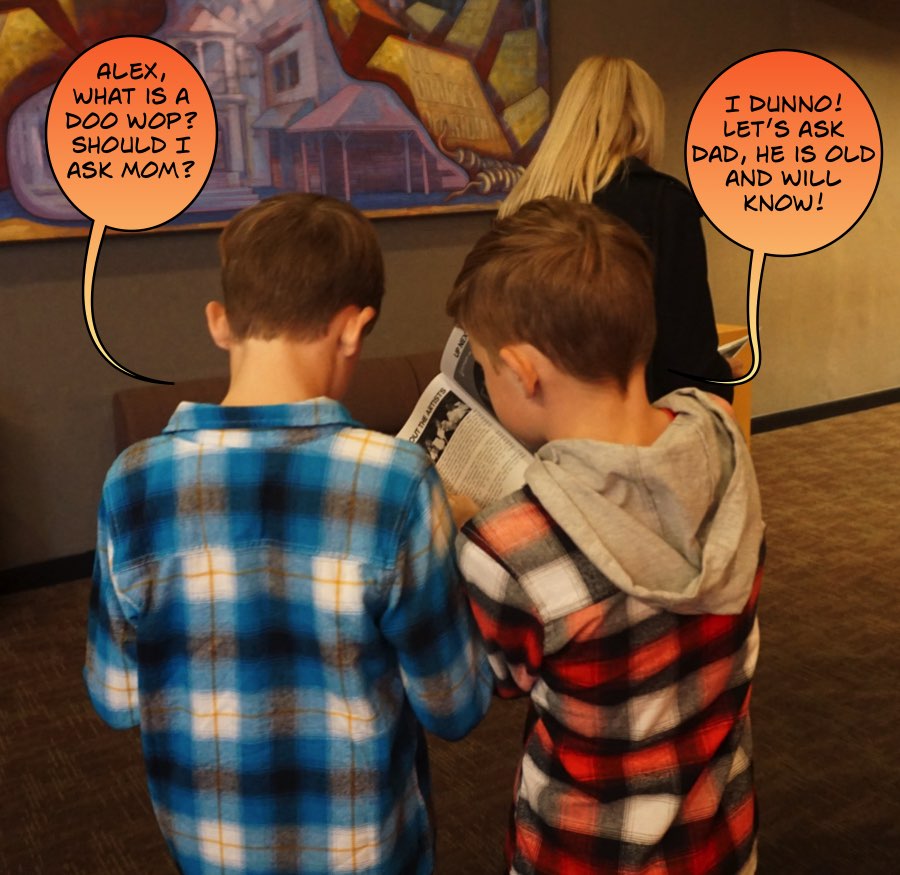 Charlie and Alex are excellent readers... They are ready about "The Alley Cats"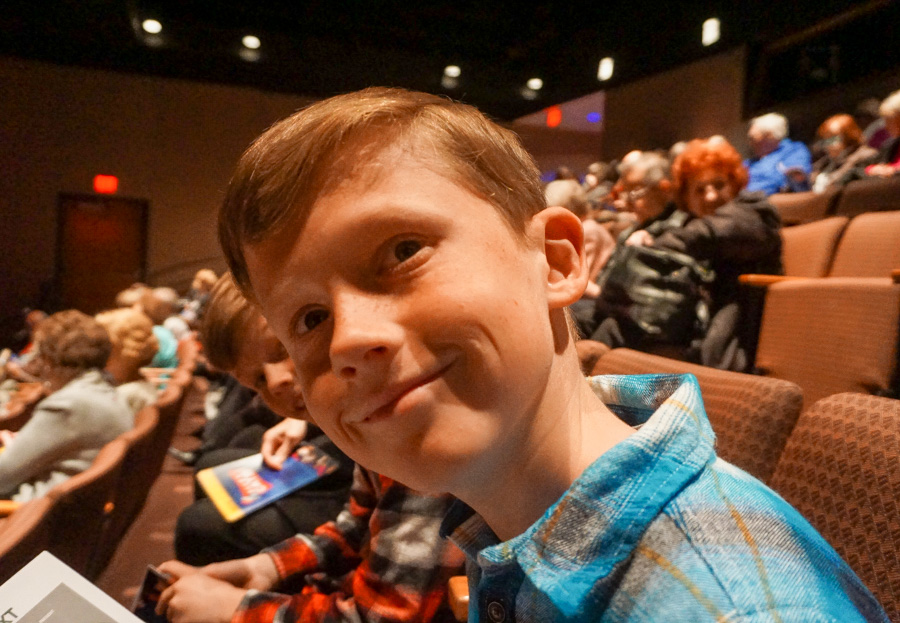 Charlie sat between Grandpa and hid dad...so he had to behave!

Ed and Kathy dressed for the occasion!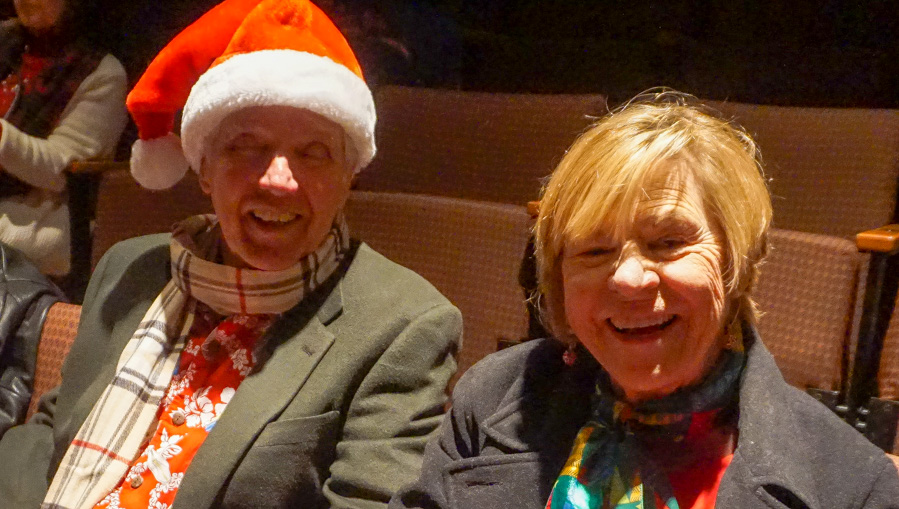 Love the scarves... they are really into the season!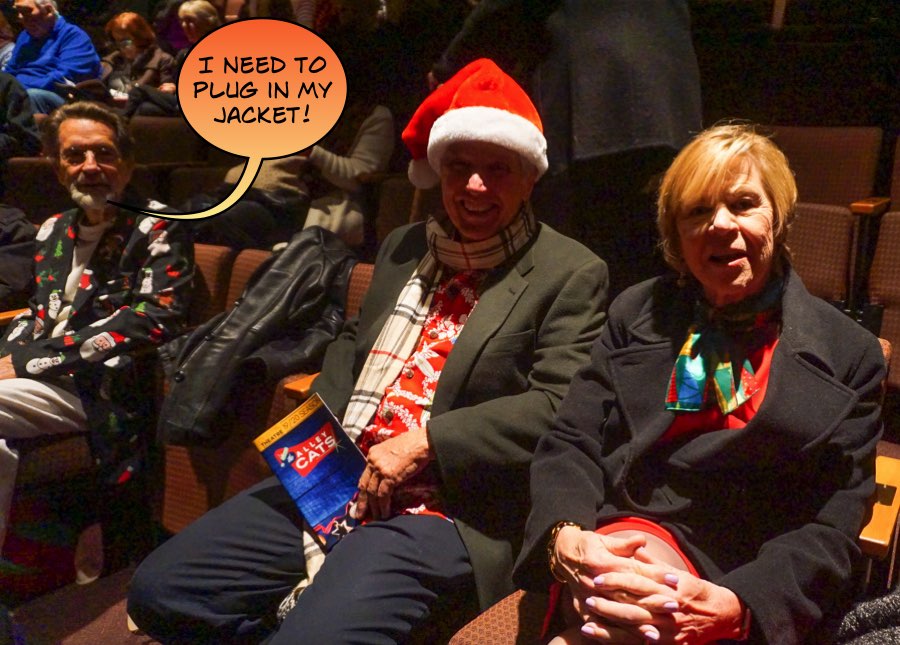 Bob wore his musical laser powered Christmas suit!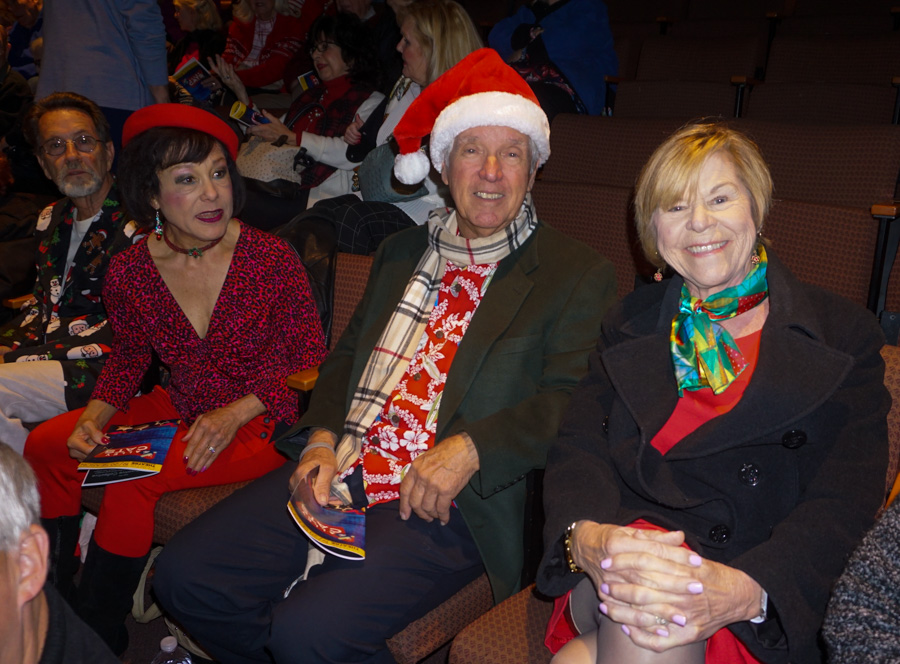 Paul finally figured out the flash on the new camera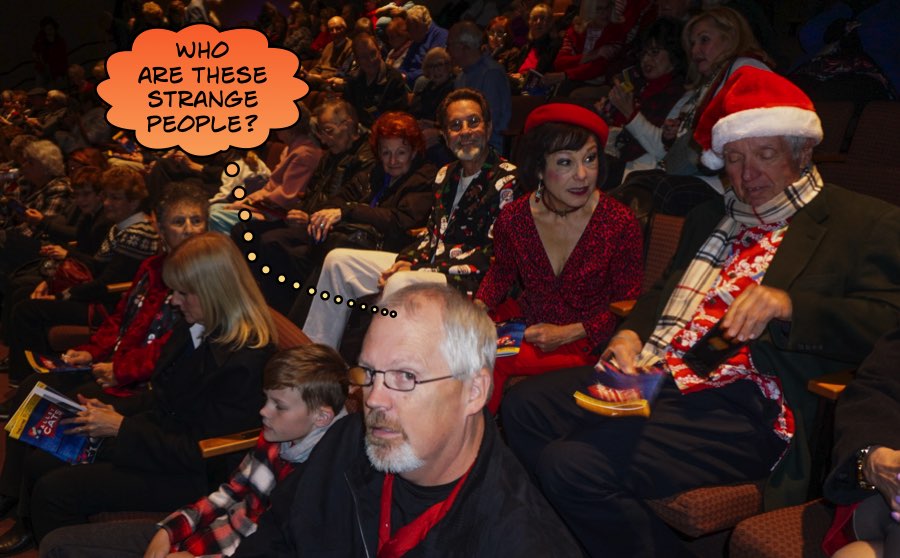 Thank goodness Joe was there to assist Dad in using the new camera

All seats in the Curtis are great!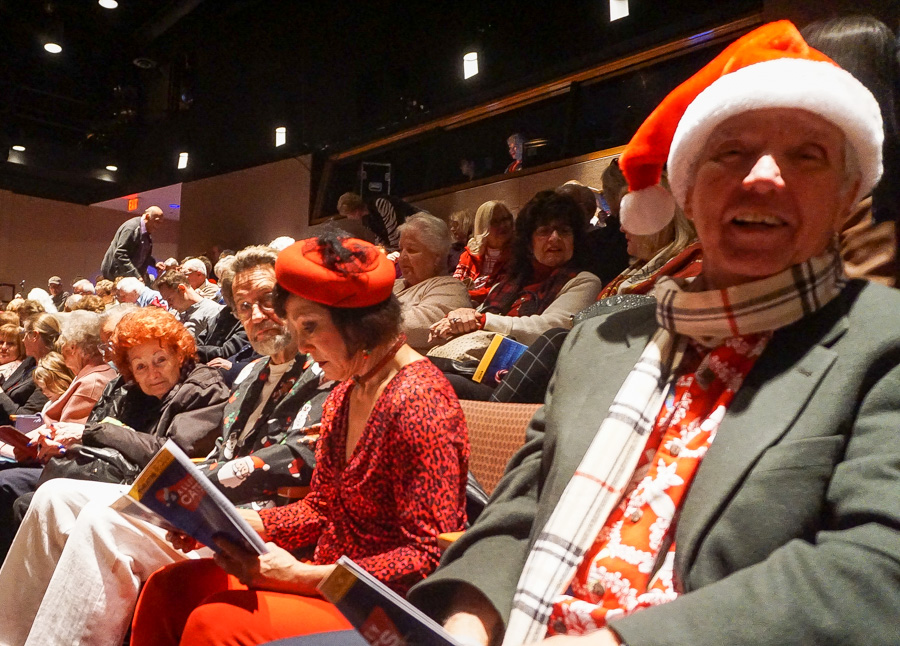 Ready, Set, Go!!!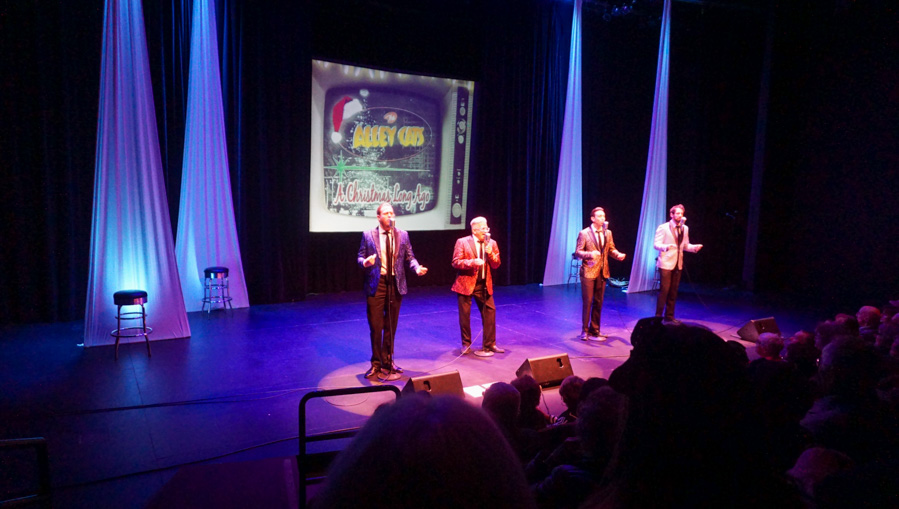 A mix of DooWop and Christmas; great show!

As always, a tribute to our Armed Forces

Three Elvis's and one "Elfis"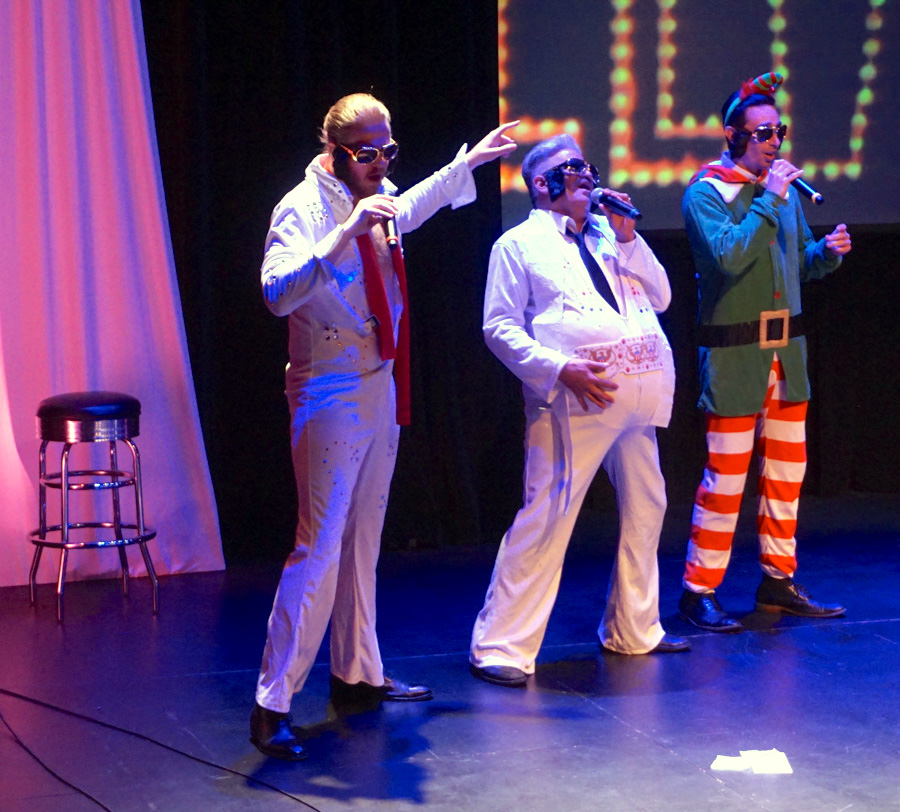 Mondo was the "later Elvis"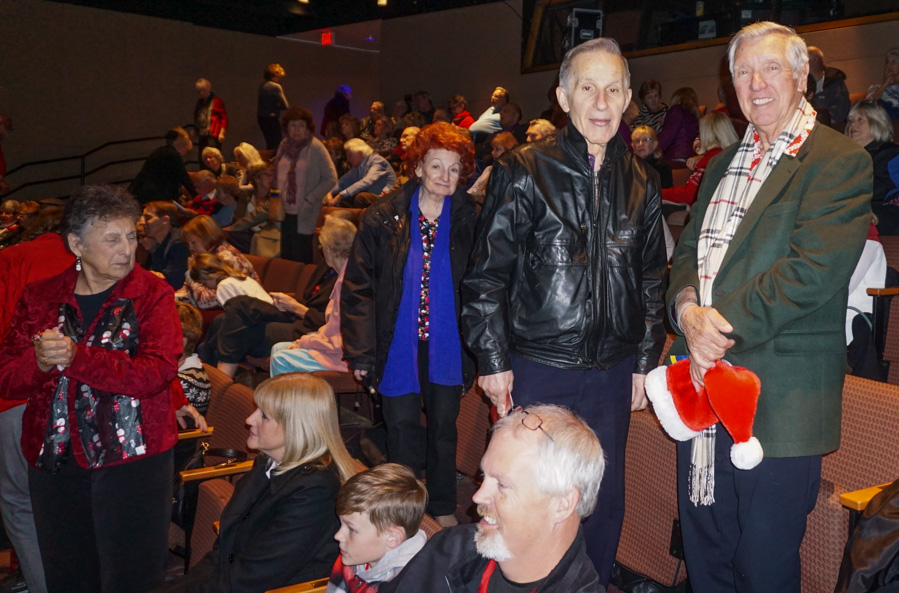 At the break, we stand up and stretch!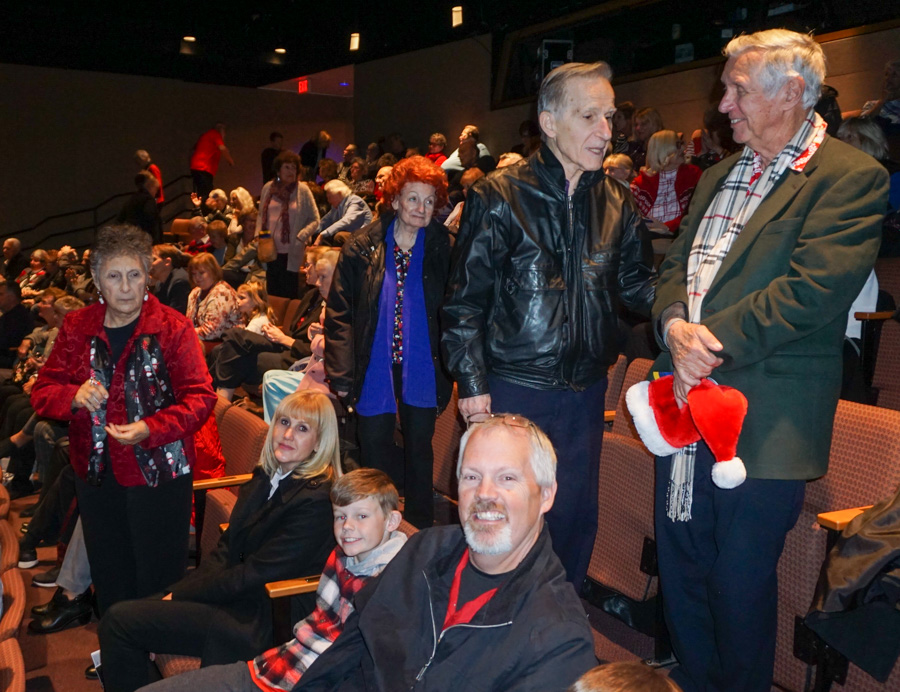 We were so happy to have Amy, Joe, Charlie, and Alex join the fun!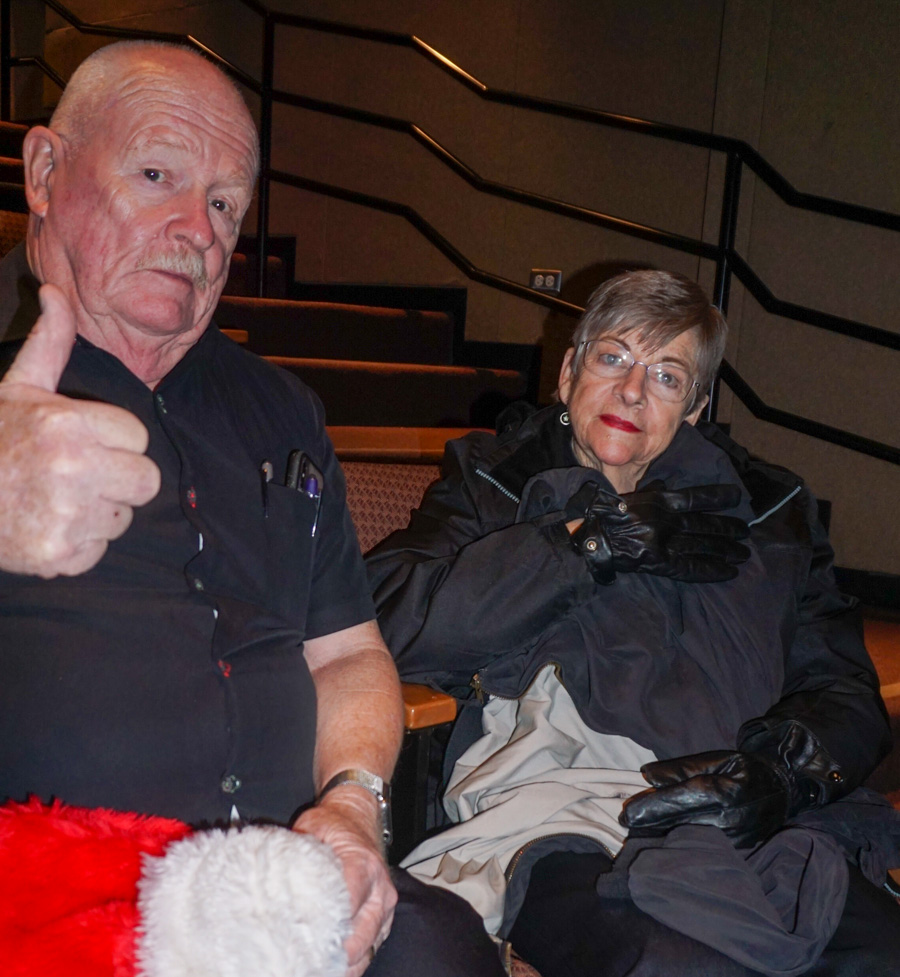 The official seal of approval!

Charlie was cracking up at the video's of people sledding...
The best sledder was ...a dog!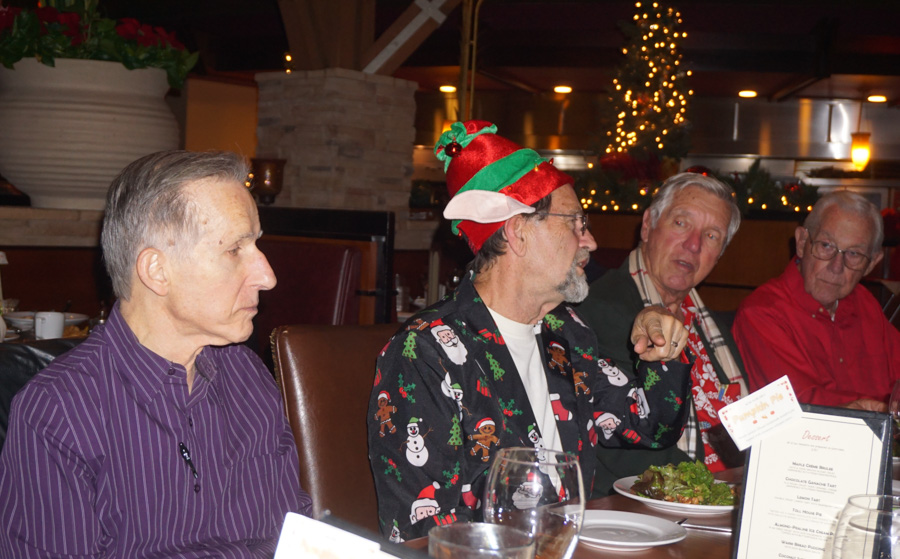 The guys are looking good!


"The Gang"

Alex, Charlie, and Amy are coloring with Crayola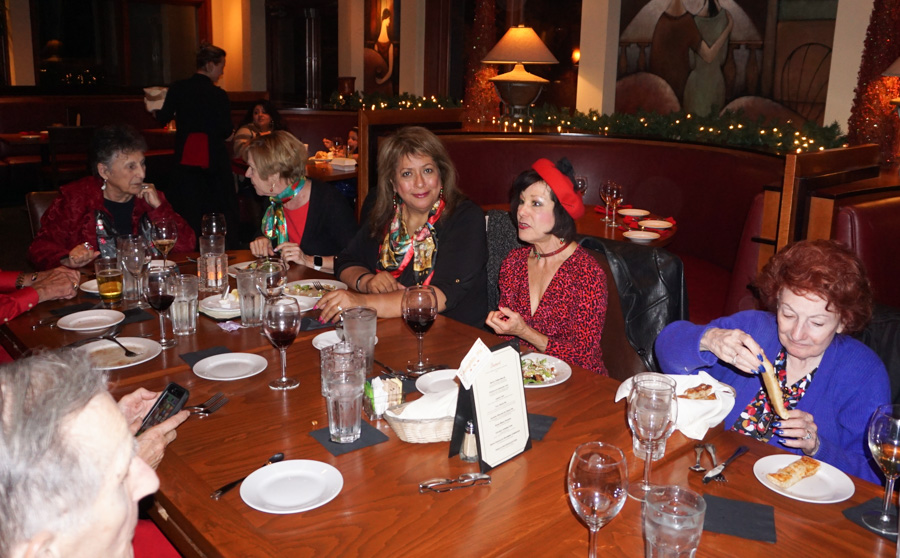 The ladies are all dressed for the season!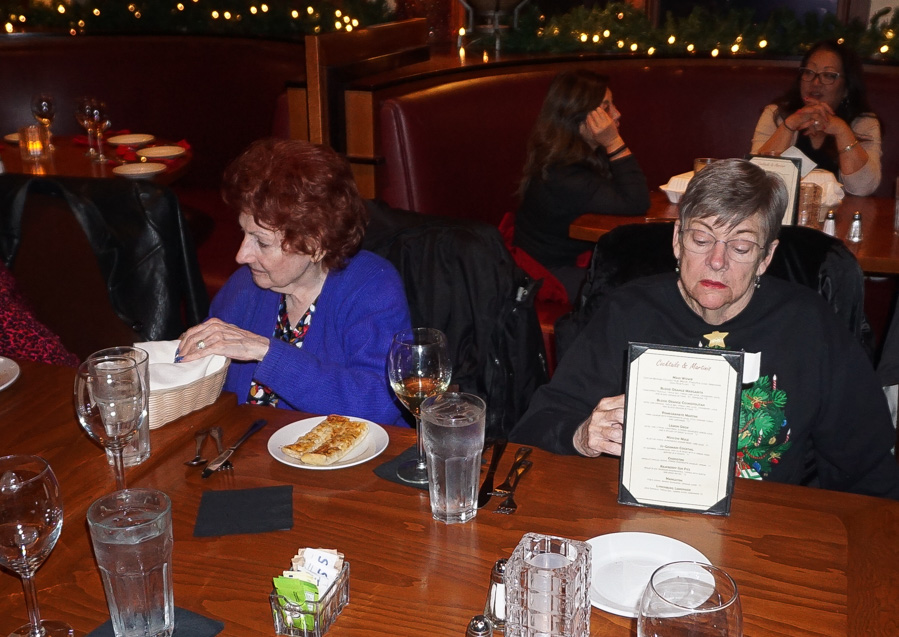 Sue studies the menu...a decision is about to arrive

The garlic bread made a hit!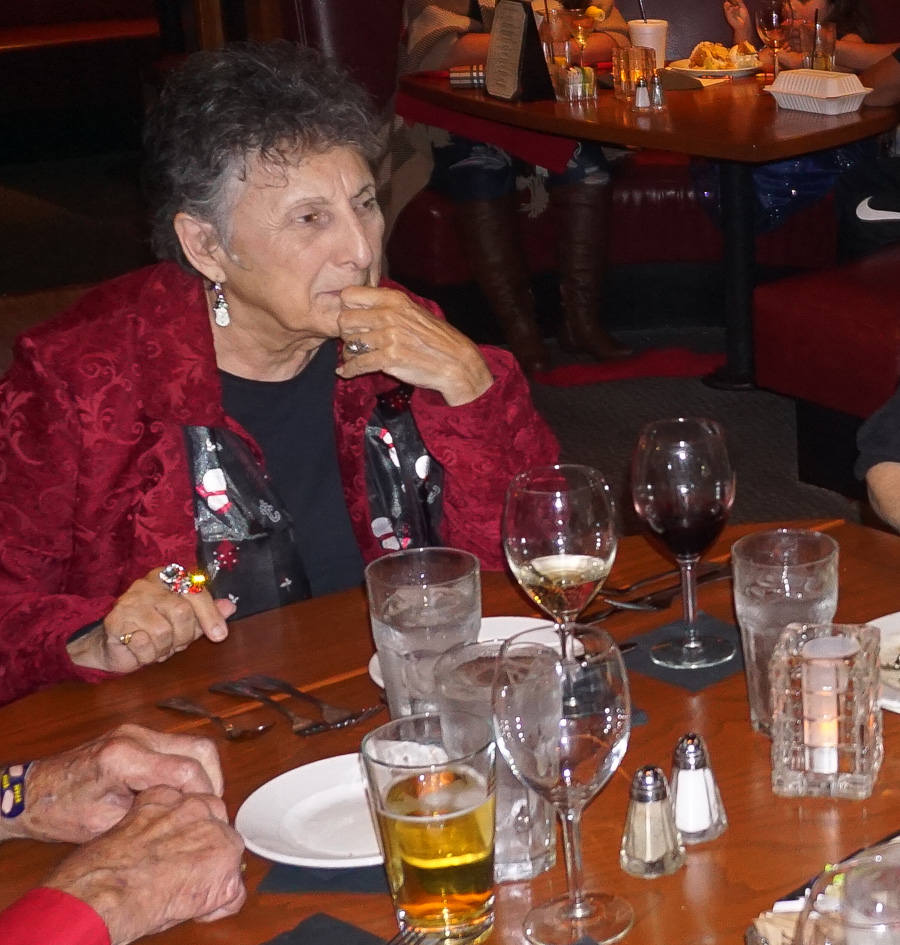 Miss Irene provides adult supervision! NOT an easy job with tis group!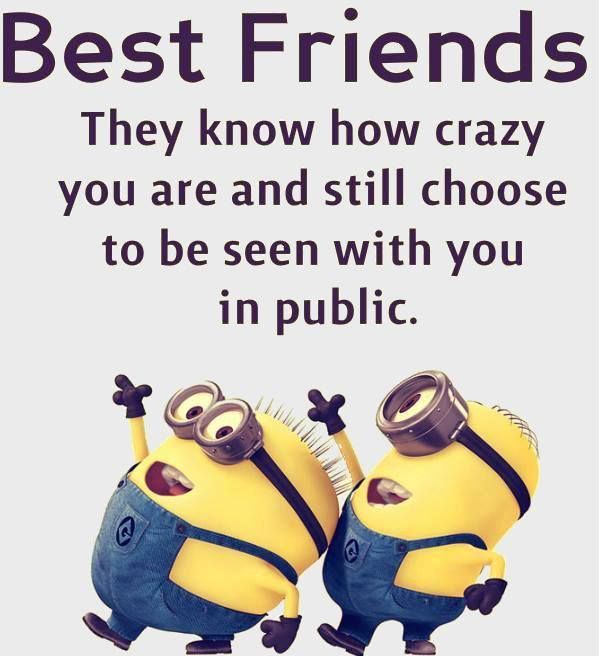 Million dollar smiles!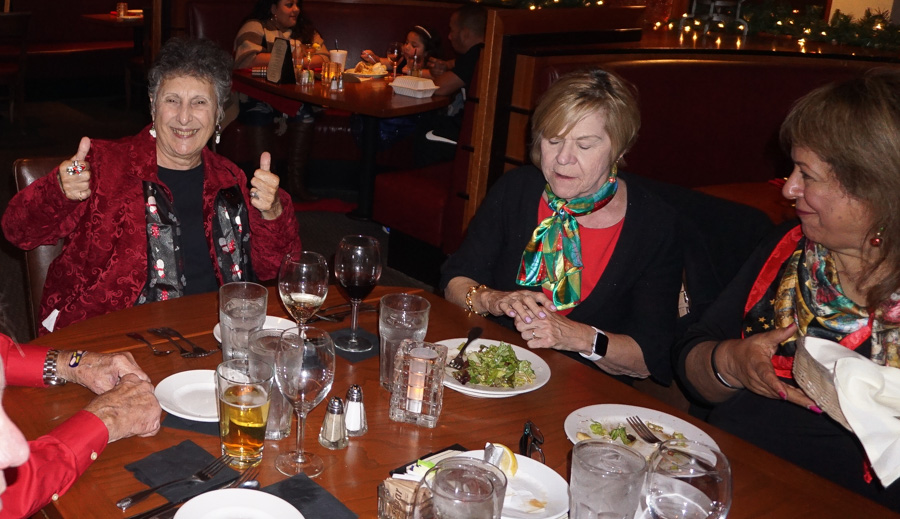 Irene is ready to go! PARTEE!

Ed won the "Colorful Scarf Contest"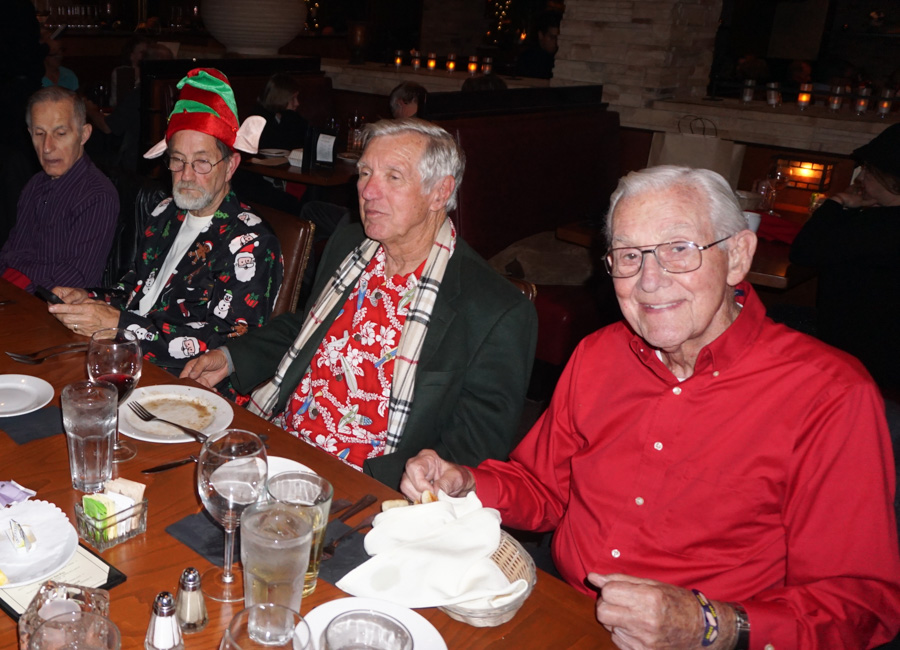 Bob was asked to turn off his LED jacket... It was drawing moths!

We had a large table, fifteen of us!
Remember - "Find a group of people who challenge and inspire you; spend a lot of time with them, and it will change your life." -Amy Poehler

Alex signals at the end of the table

Bob said his ear was sore!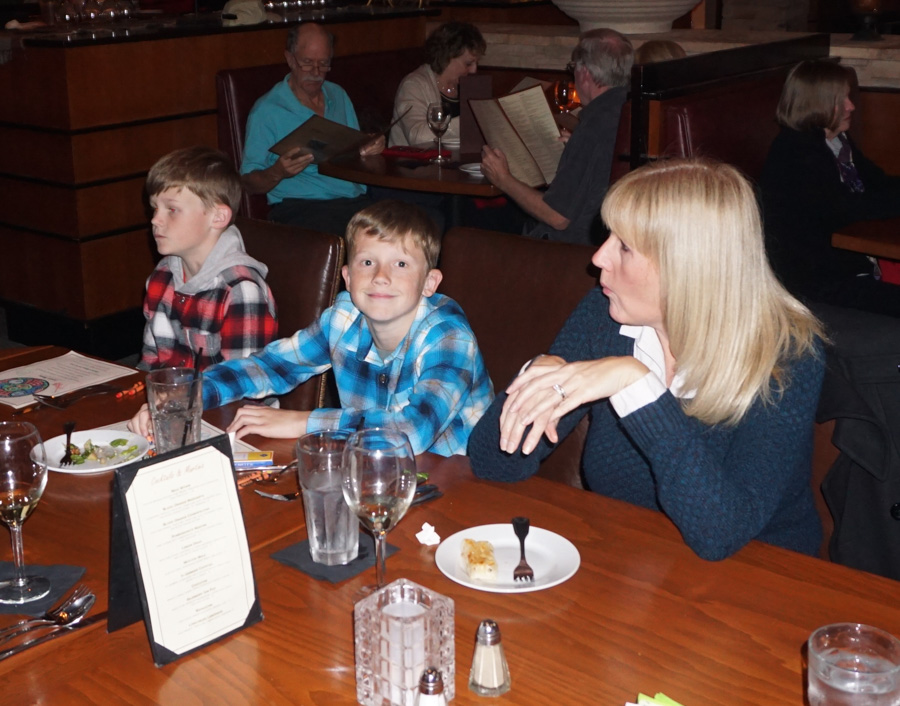 Charlie is ready for dessert!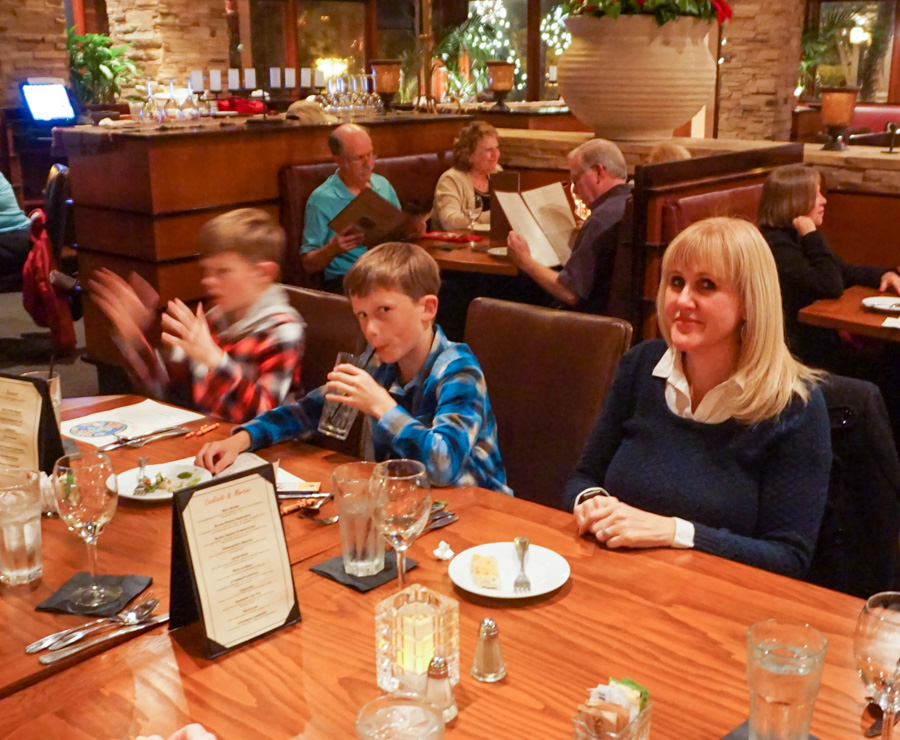 Alex applauds the meal! We almost got the "Amy Smile"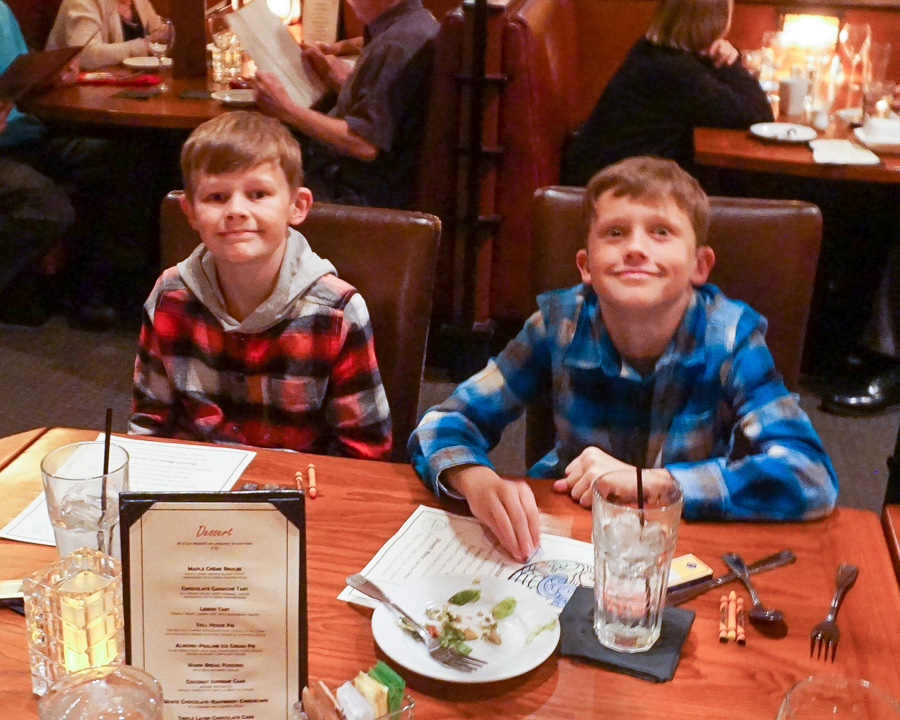 Just like a bag of monkeys... Lovable and entertaining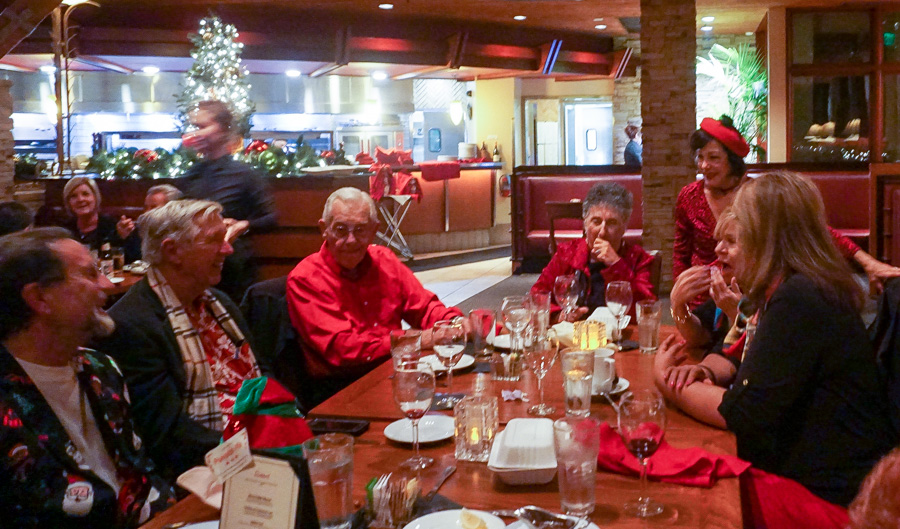 Getting ready to head for home
Remember - "In everyone's life, at some time, our inner fire goes out. It is then burst into flame by an encounter with another human being. We should all be thankful for those people who rekindle the inner spirit."
– Albert Schweitzer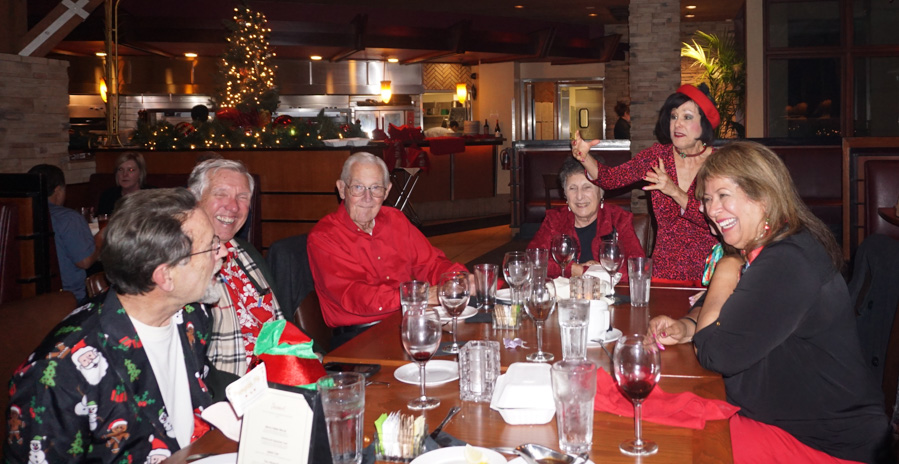 Donna casts a spell

Don't ask!
Remember - "A loyal friend laughs at your jokes when they're not so good, and sympathizes with your problems when they're not so bad."
– Arnold H. Glasgow

Wonderful friends