Day 3 - Visiting Medford & Attending The Party
We were up early and got the room organized for the days planned activities. Scout wanted outside so I found a spot of grass for him. He is an excellent traveler!

The population is currently 84,000!
Did You Know? Medford is a city in southern Oregon. It's home to the Craterian Theater, which hosts musicals, plays and concerts. Prescott Park has trails and includes Roxy Ann Peak, with views from its summit. Wineries dot the outskirts of town. Northwest, in the city of Central Point, Crater Rock Museum exhibits gems and fossils. Nearby, Don Jones Memorial Park has a monument honoring generations of fallen soldiers.

We visited Cyndy (Zaitz) this morning! Cyndy decided a year ago to move up where the traffic and polution were nil and she is enjoying it.
We met up at the Red Beet in Talent, Oregon. She was a few minutes away from us; we could NOT pass up the opportunity!

A few minutes up the road and we visited Cyndy!

Chef Awna Zegzdryn dreamed of owning a restaurant since she was a little girl. Sweet Beet Station is the first realization of that dream. It's a charming French-inspired cafe with some home-cookin' flavors to offer something new to the Southern Oregon palette.
Sweet Beet Station has the customer, and the planet's needs at heart. Any chance we get, we offer organic and sustainable food while also keeping special dietary needs in mind. If you're gluten free, dairy free, vegetarian, don't worry - we always try to make sure you've got options. 

Paul went for the burrito and it was amazing!!

Up the road to Talent

The old train station was perfect for a restaurant.

The train comes by once a day during the week.,

We parked in a great spot because Mary is a Vet
Cyndy got there early and had the mimosas ready for us!

Hey girl, what are you doing in a place like this?
Scout was amazed at the various smells. He was beside himself.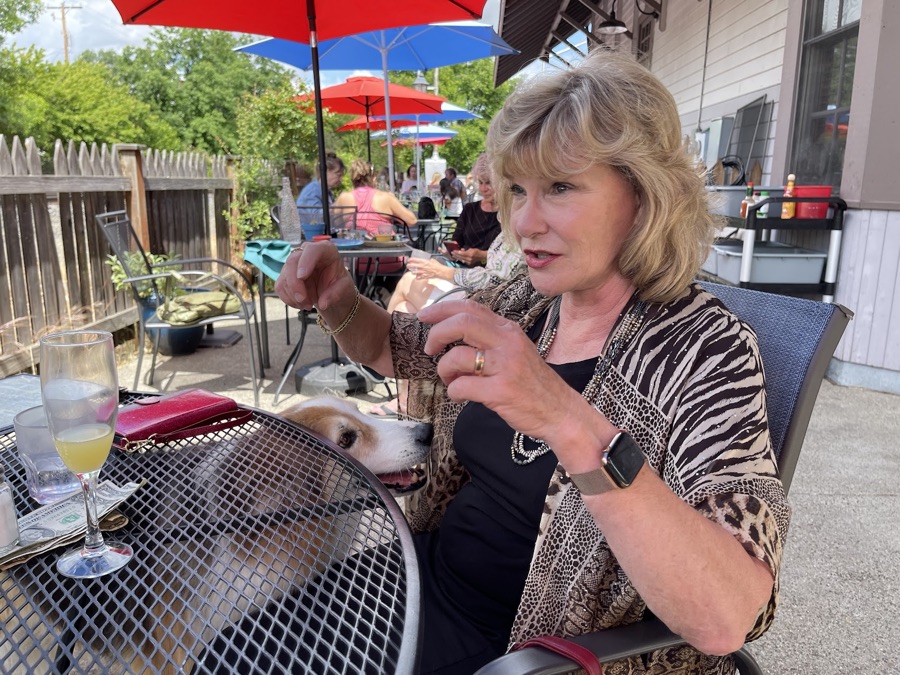 Doggie Bark (otherwise known as Scout) was interested in what was happening.
Scout is an "arm-spit-toll-o-gist". His timing is excellent as he can nose you and make you spill all most anything, especially drinks! His speciality is ice cold drinks because his human make funny sounds as the run down our shirts.

Sniff!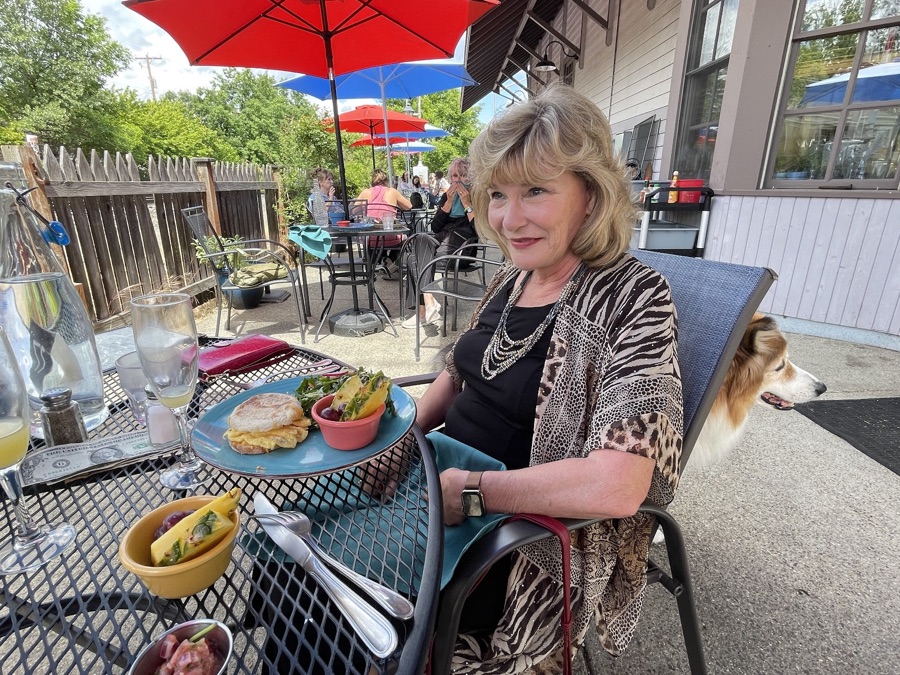 Cyndy and Mary split their lunch!
The burrito was amazing. I was not hungry for two days!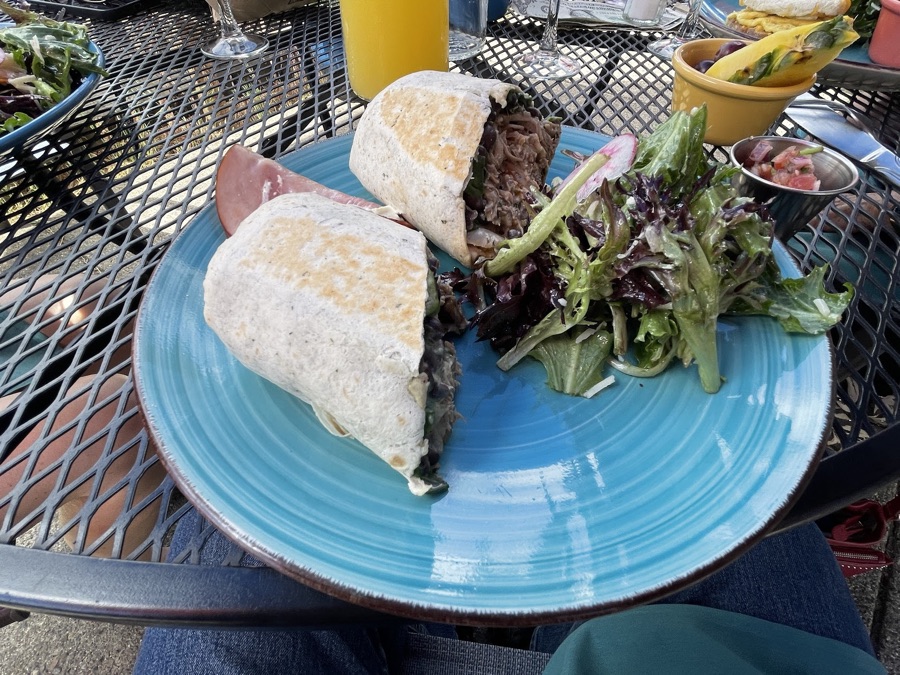 Paul went for the burrito!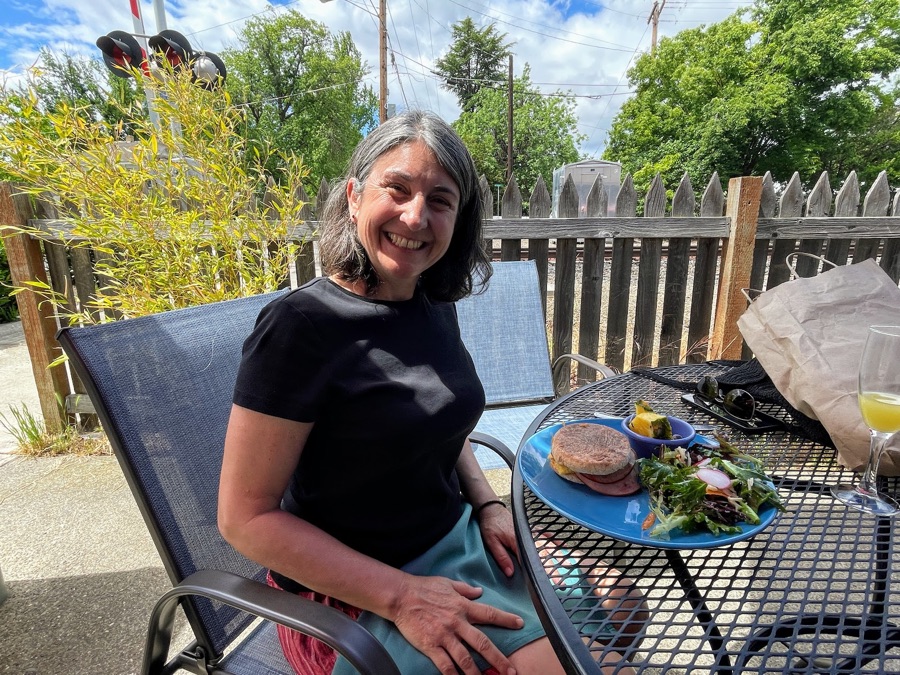 Looking good country girl!

Nice looking group.
We walked down the street to a pop-up market.

Mary was looking for the Piggley Wiggley.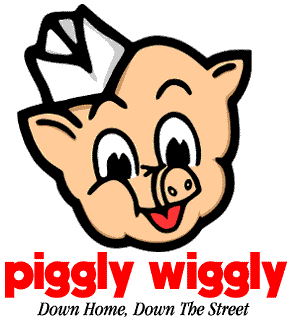 Did You Know? Piggly Wiggly is an American supermarket chain operating in the American Southern and Midwestern regions run by Piggly Wiggly, LLC, an affiliate of C&S Wholesale Grocers.
Its first outlet opened in 1916 in Memphis, Tennessee, and is notable for having been the first true self-service grocery store, and the originator of various familiar supermarket features such as checkout stands, individual item price marking and shopping carts. The current company headquarters is in Keene, New Hampshire.
There are a total of 499 independently owned Piggly Wiggly stores that operate across 18 states, primarily in smaller cities and towns.
\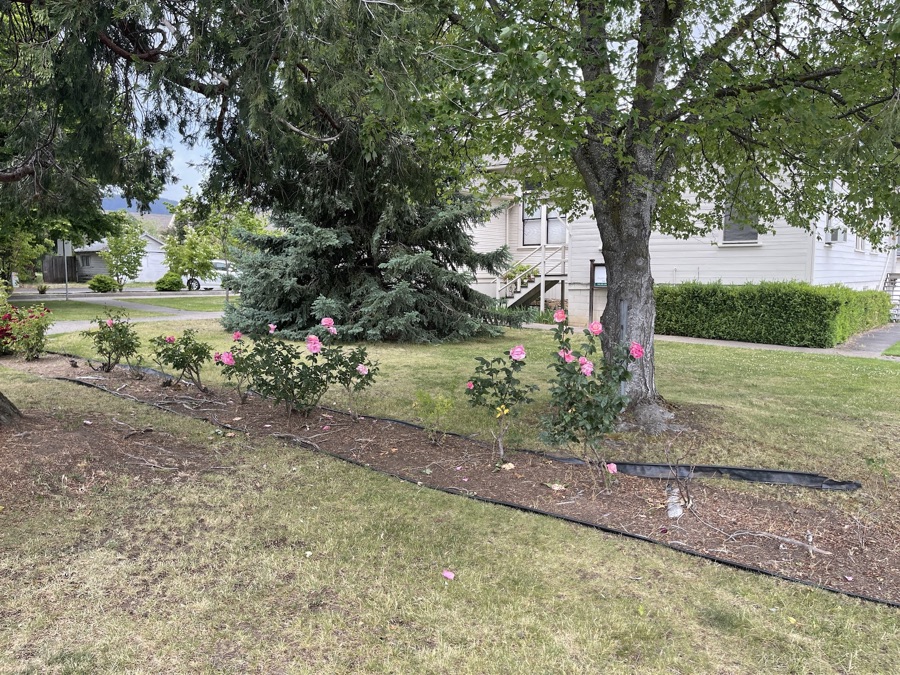 Love the roses.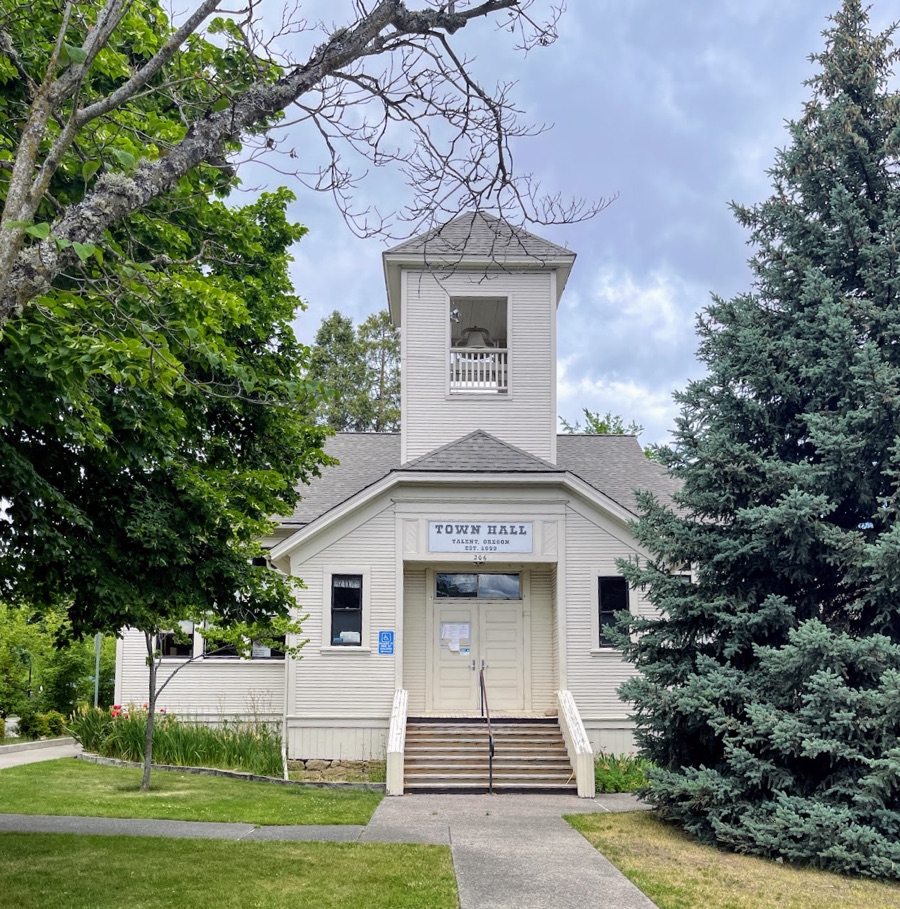 City hall was cute.

Every yard had roses

Amazing colors

The Yellow Rose of Texas in Oregon??

We said our goodbye's right before the rain started!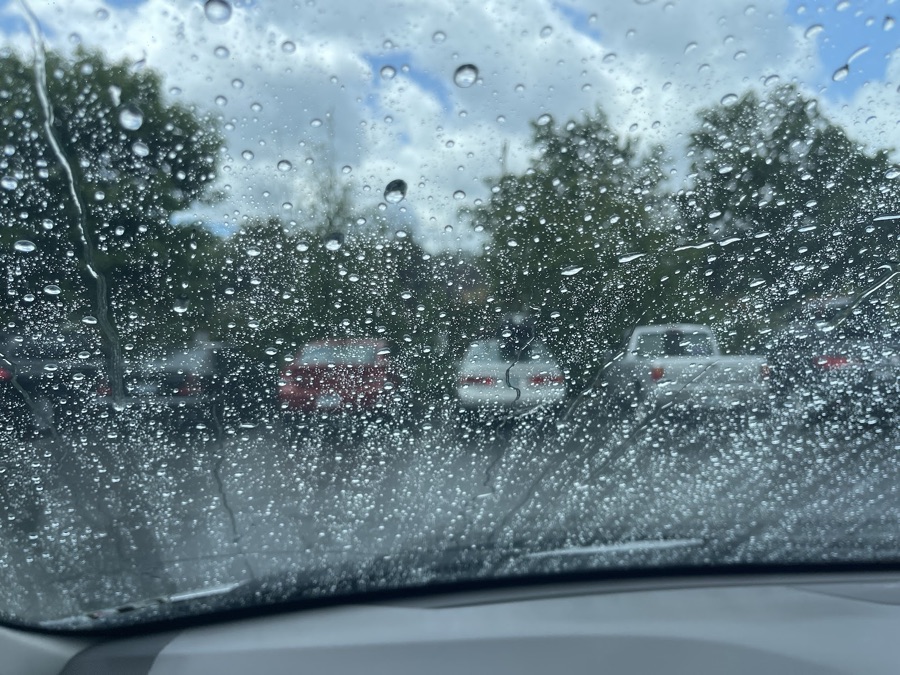 Bam! The water hit us full blast.

The reunion was at the Walkabout Brewery.
In the late 1980s, Walkabout Brewing Company founder Ross Litton left his native land of Australia to embark on a personal walkabout of his own. Finding himself in the Pacific Northwest of the United States, he settled down with a family and began his brewing career for Oregon's own Rogue Brewing Company. However, this all came to a halt when the historic Ashland flooding of 1997 destroyed the Rogue brew site, forcing Ross to look elsewhere for work.
Out of this catastrophe came forth Ross' own brewery created in his garage which today has expanded and become a successful microbrewery in Medford, Oregon. Dedicated to brewing well-balanced and refreshing beers, Walkabout continues to expand and flourish as one of Oregon's finest breweries around.

The hotel was perfect for us; ground floor room and a side entrance!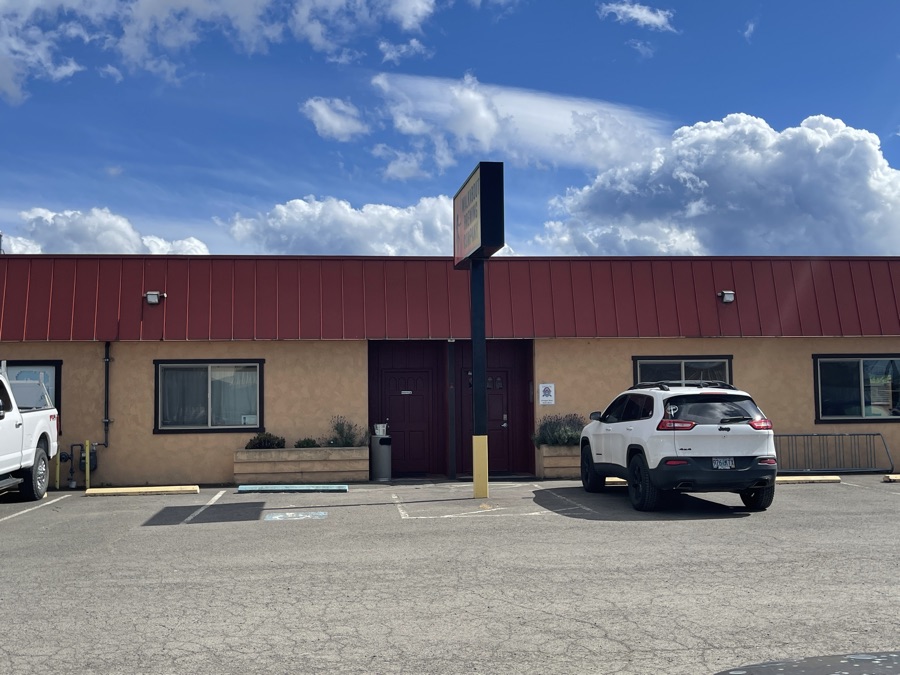 M-m-m-m-m-m-m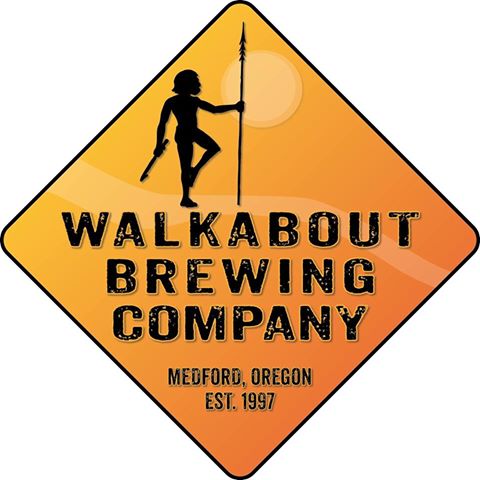 Let's go in and see what is happening!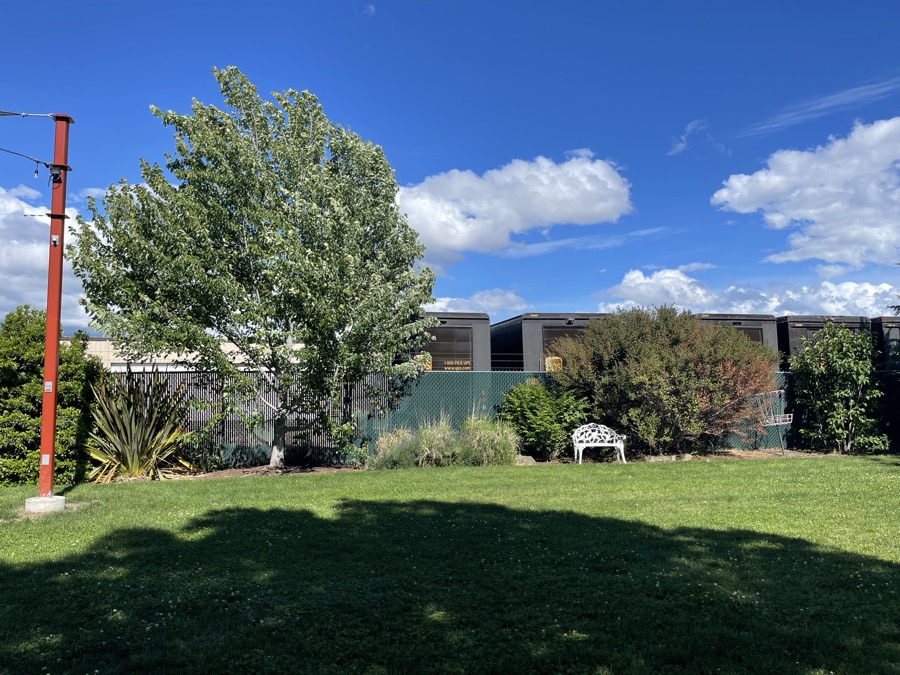 They had a wonderful place to sit and drink!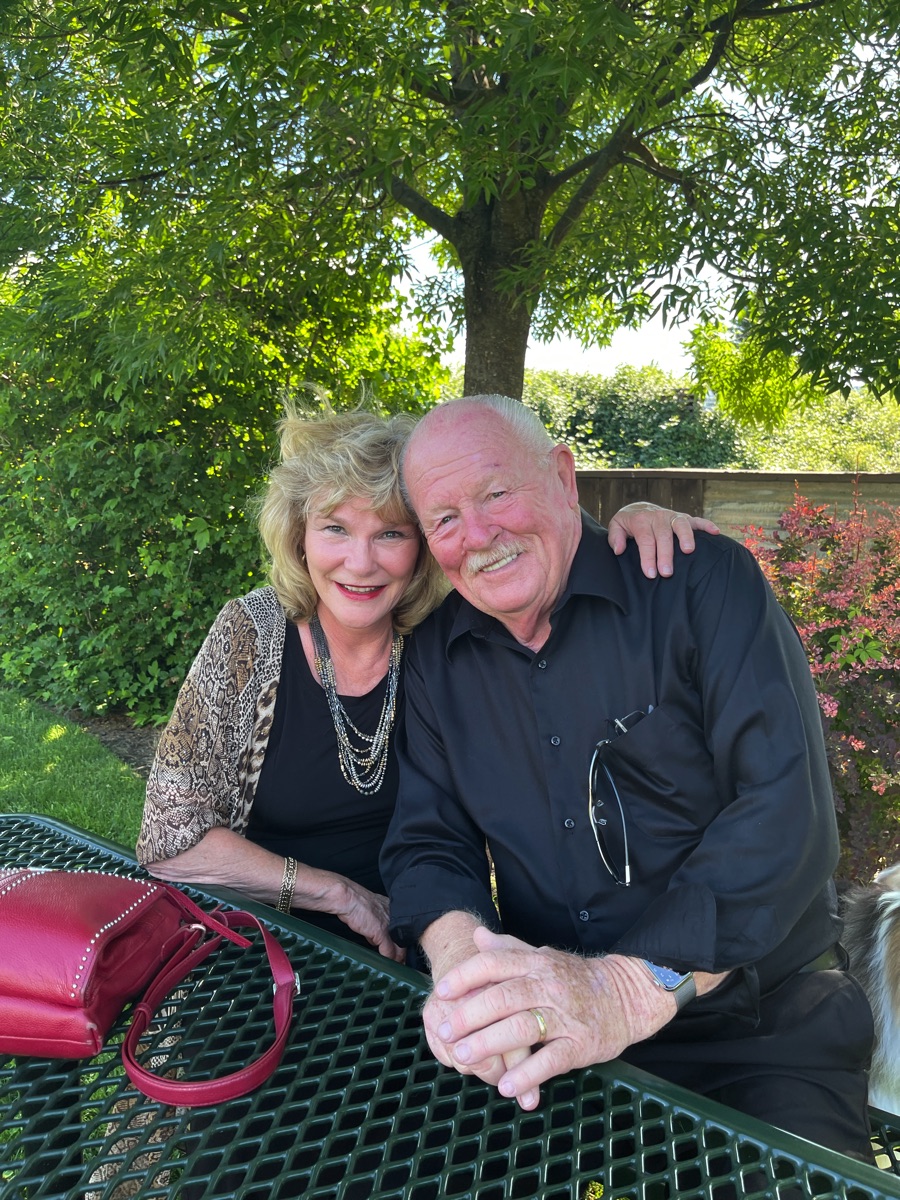 We got there early and found a perfect spot, in the shade with a table!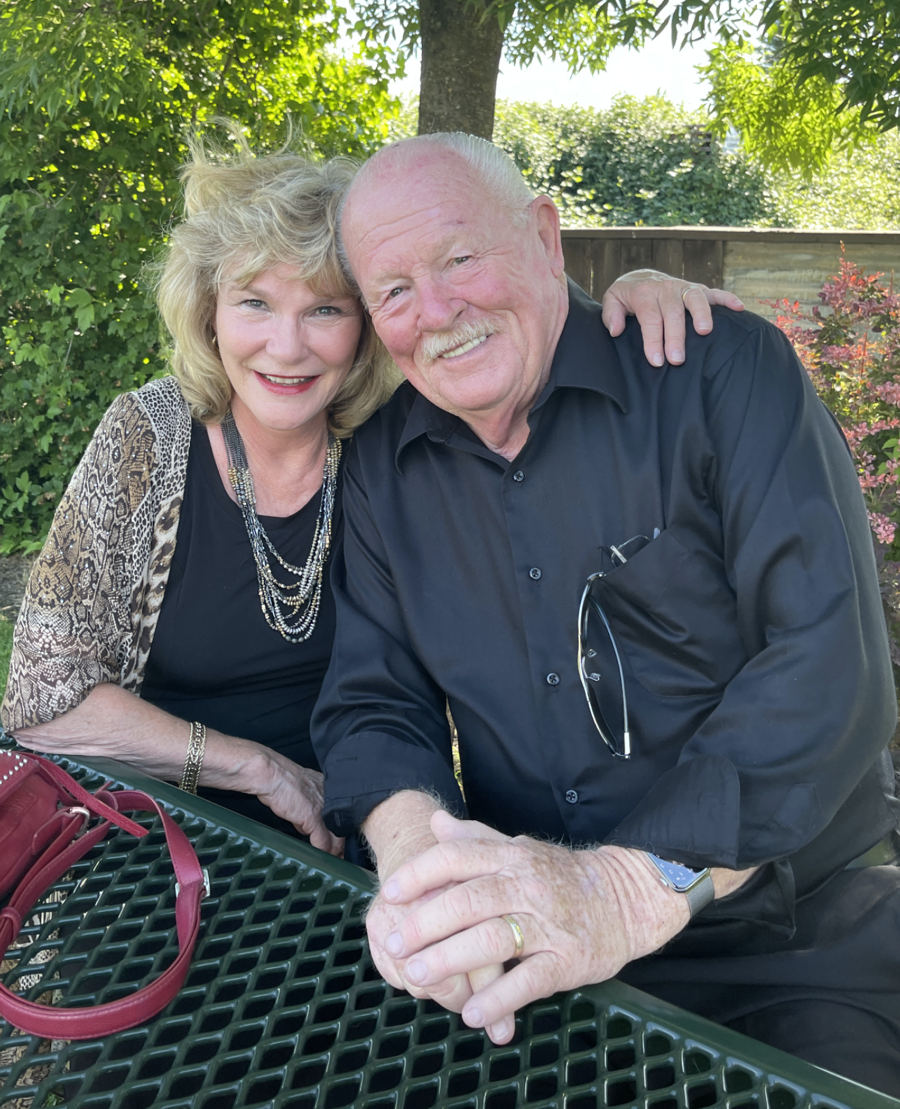 Two happy people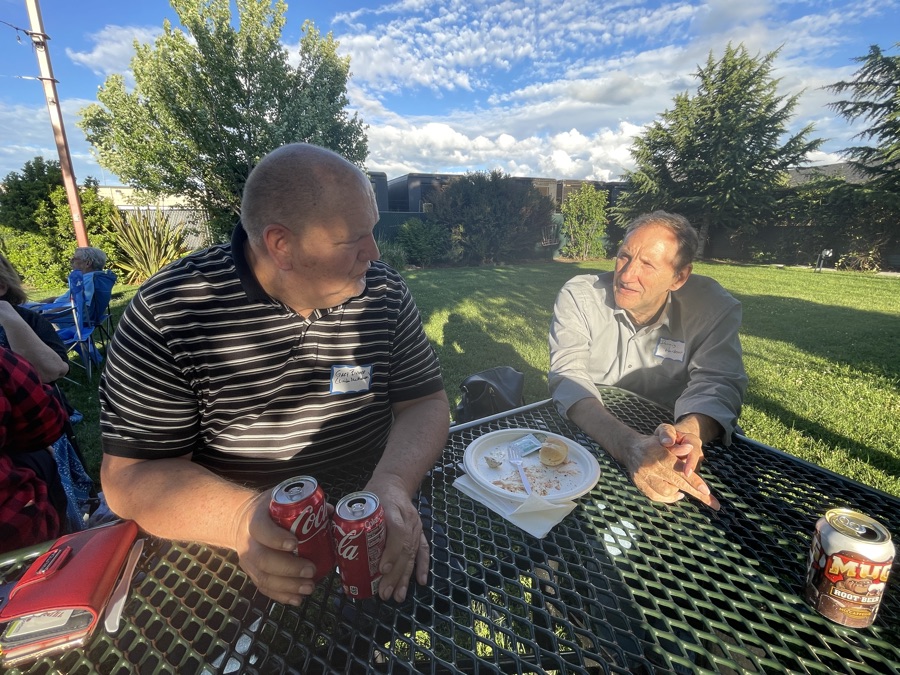 While Mary met old friends, Paul met new friends. They were a hoot!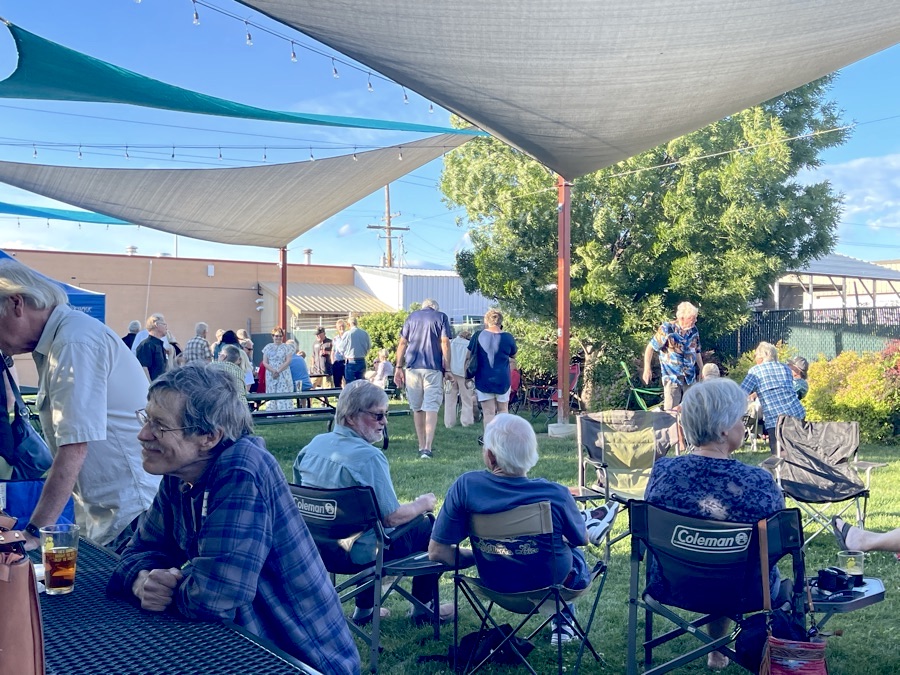 It was a nice crowd.

Catching up!

Mary tells a story!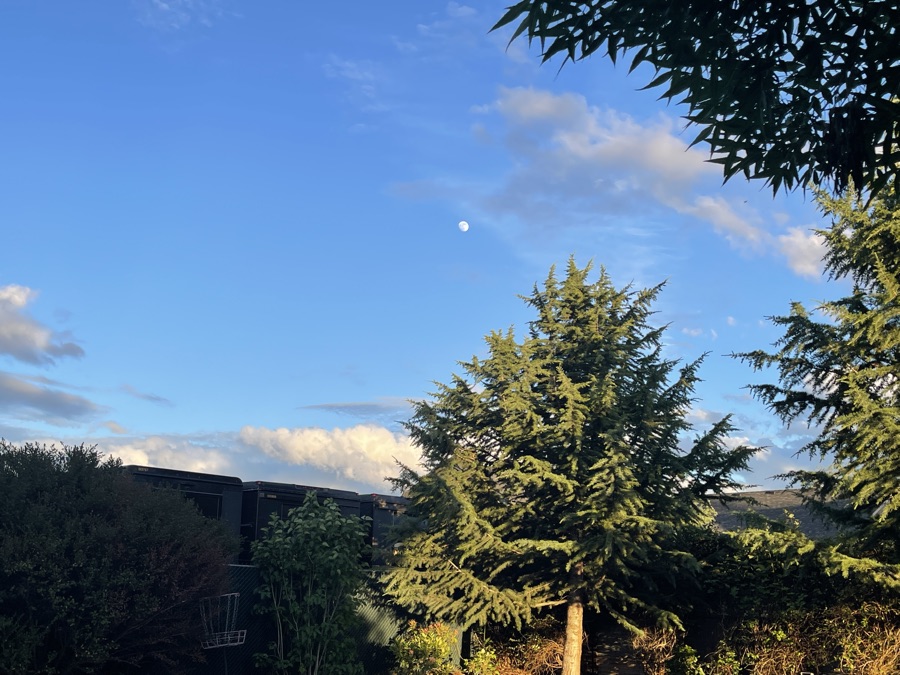 The moon was out in full force!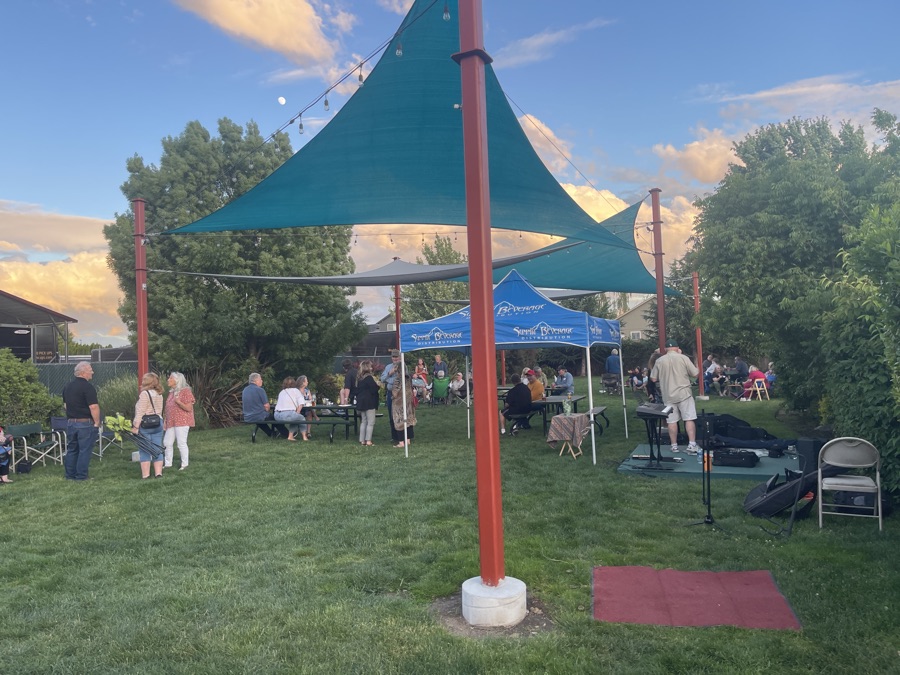 The temperature was 72 and a slight breeze; perfect!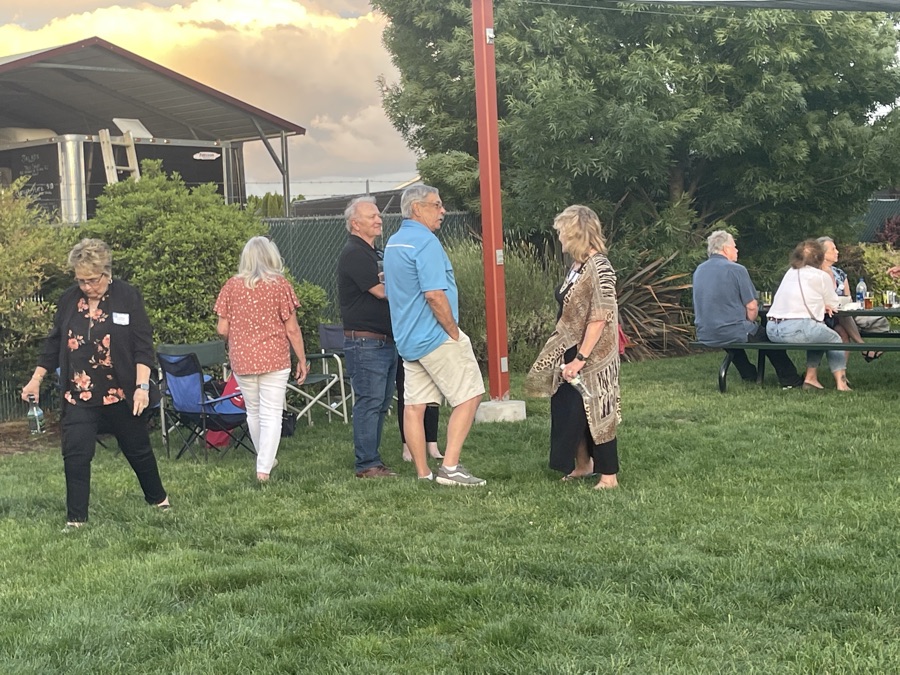 "I know you!"

...and you too!

It was 8:00 PM and time to go!

The clouds were perfect and the moon was peeking out as if to say good evening.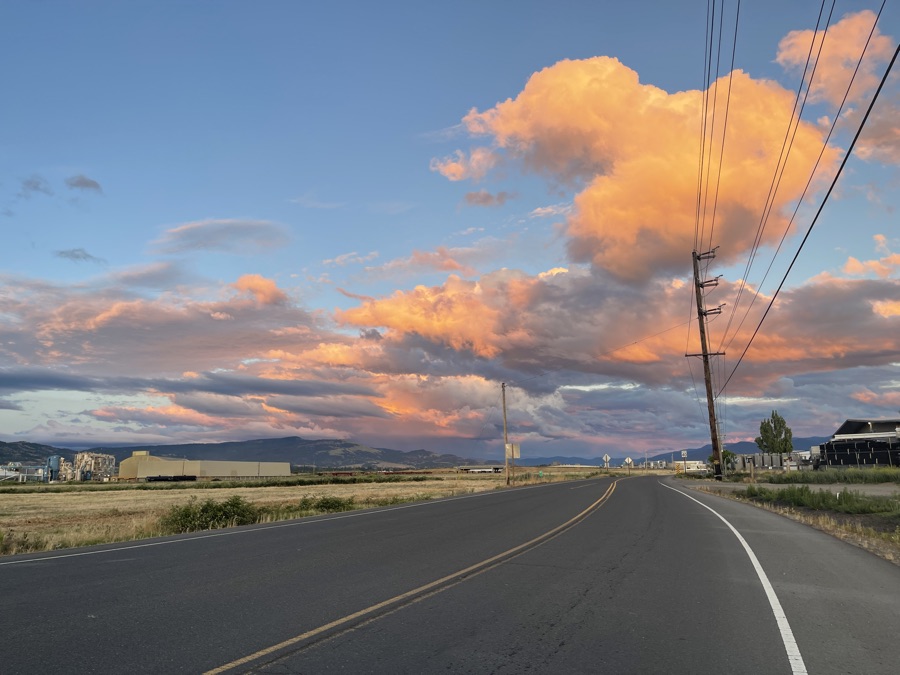 Mary does not know it but, she is in for a surprise.

Porters is nostalgically named in honor of all the men and women who work professionally aboard passenger trains bringing food, drink, courtesy and a warm smile to their traveling patrons.

We welcome you to a classic American restaurant and bar and a tantalizing taste of old town Oregon history. The city of Medford was born in the late 1880's when the Central Oregon and Pacific railroad pushed south through a town called 'Middleford' in the Rogue Valley. By 1910 Medford, renamed by a railroad engineer, was a rapidly growing, prosperous community and Jackson County had become one of the fastest growing counties in the United States. In February of 1910 ground was broken for a new brick railroad depot to replace the older, wooden structure located south of Main Street.

This new passenger depot was completed and dedicated in October of the same year, a mere nine months from start to finish. After just two glorious decades passenger rail service declined due in part to the Great Depression and the increasing popularity of automobile travel.

From 1955 to 1996 the depot was abandoned or used only as a freight office. Now, after an extensive renovation as a restaurant and a bar and designation as a National Historic Landmark, this true gem of Southern Oregon architecture once again proudly serves the community.

We went to the Porters Restaurant for a real dinner.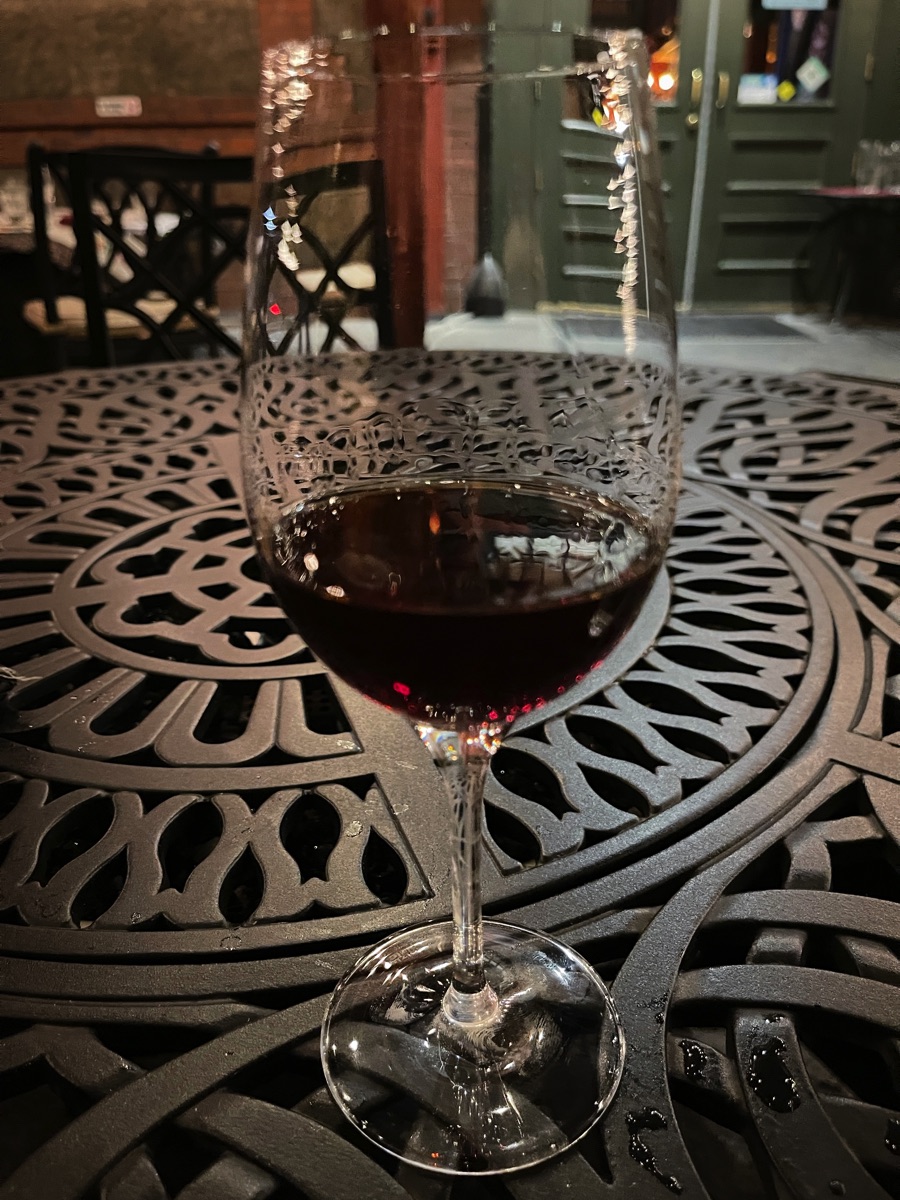 I introduced Mary to Port (followed by a nice Cognac)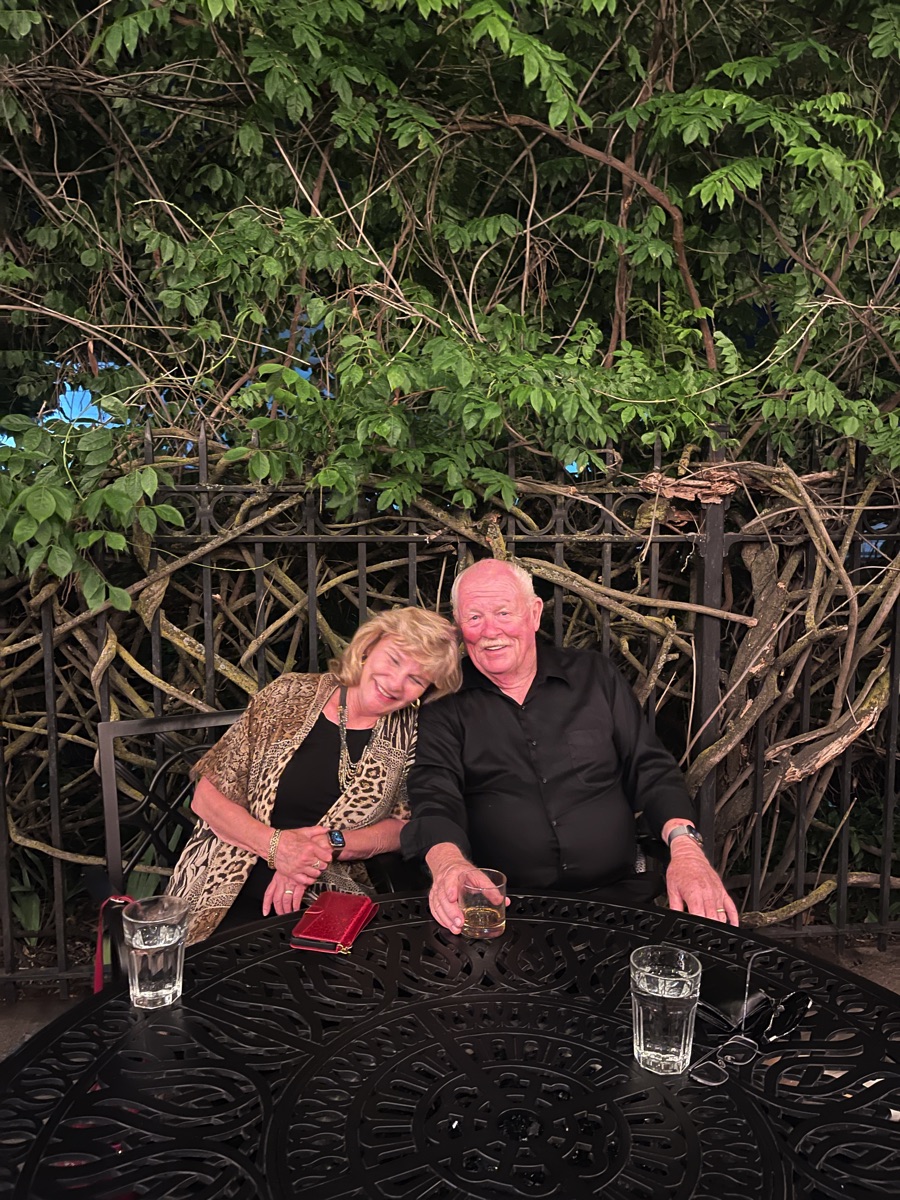 It was fantastic food, service, and ambiance

"Oh no... we ordered steak?"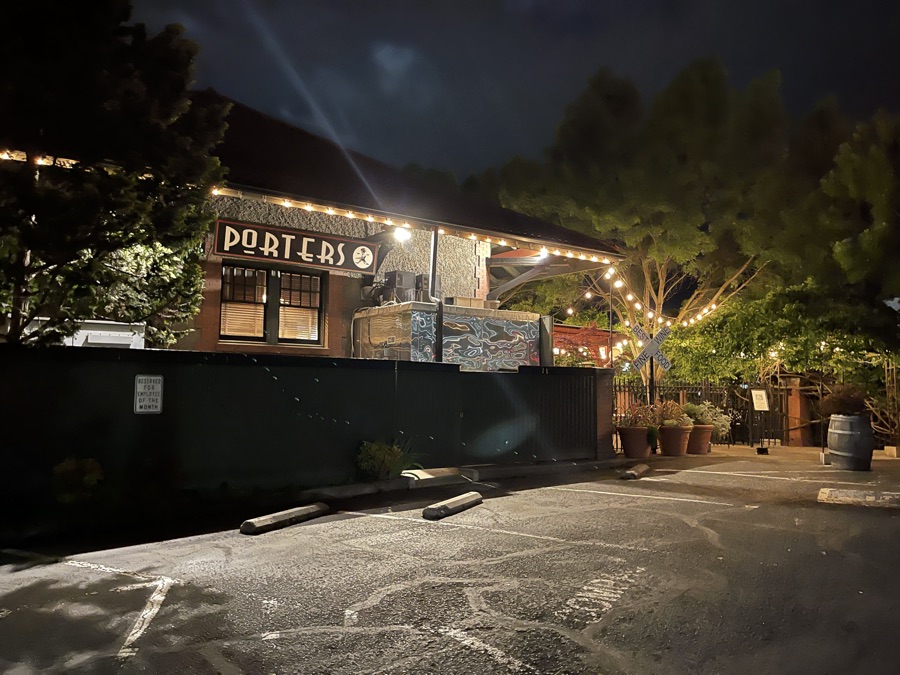 We departed for the hotel about 10:30 PM
(The place closed at 9:00 PM so we had to entertain the crew)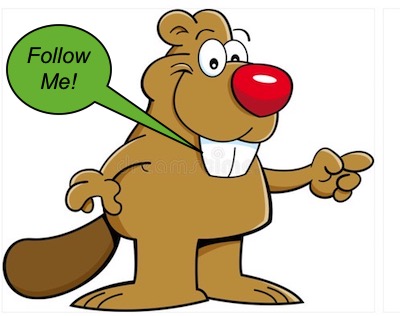 We are off to Eugene