Day 2 - Medford, Here We Come!
5:00 AM and "the nose" comes to visit, "Daddy, I gotta go outside". I put on the bare minimum (which was my sequined thong) and out we went. After thirty minutes of sniffing he found the perfect spot. It was so perfect I thought about using it also but the front desk was too close!
By 6:30 AM we were ready for breakfast so we went downstairs, with the baby in tow. We had a great breakfast we shared a three-egg omelet.

A good selfie, that does NOT happen very often.
Now we go to work; packing the car. for todays adventure. I took as much as I could on the first trip. Then I brought the little cart to the room and got the rest. Mary packed light, only four suitcases, two steamer trunks, six cosmetic bags, and eight clothing bags.
Mary brought the baby and checked out.
We checked the map, synchronized our watches, took the underwear off the antenna (they dried overnight), and zipped onto I-5 which was a block away.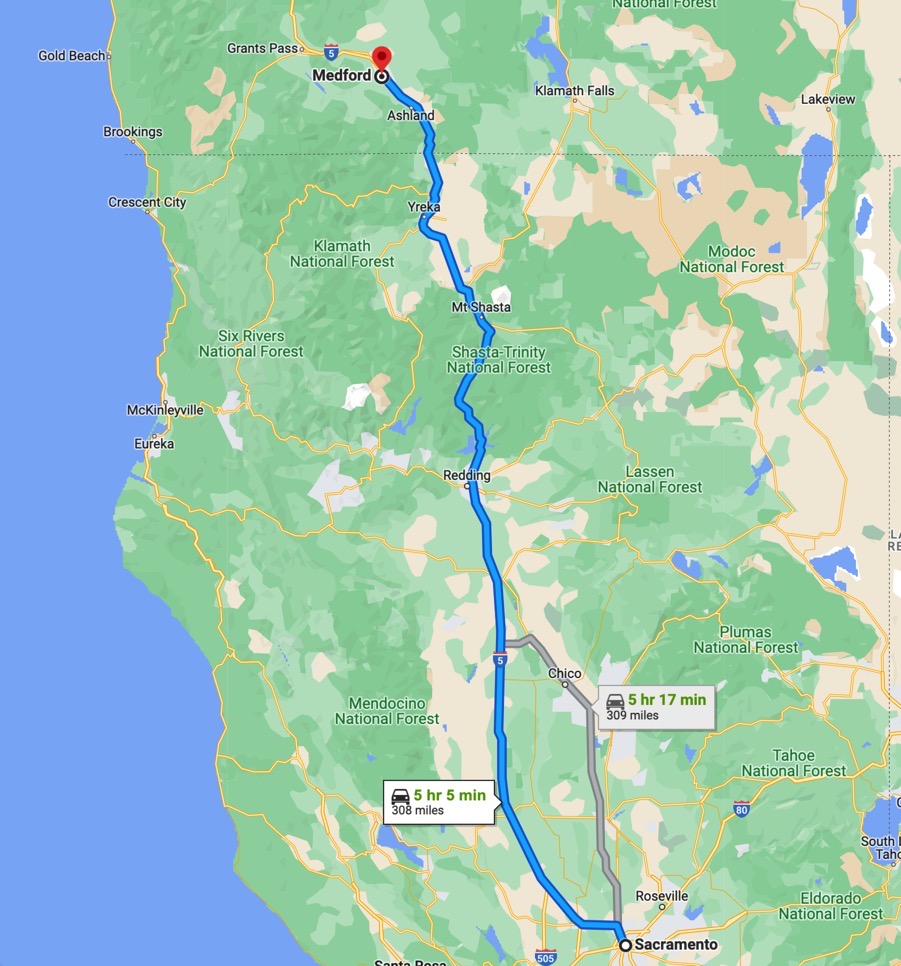 We departed Sacramento. at 6:30 AM heading north on I-5. The speed limit was generally 70 so I set the cruise control at 75 MPH, crossed my fingers and planted one eyeball on the rear-view mirror.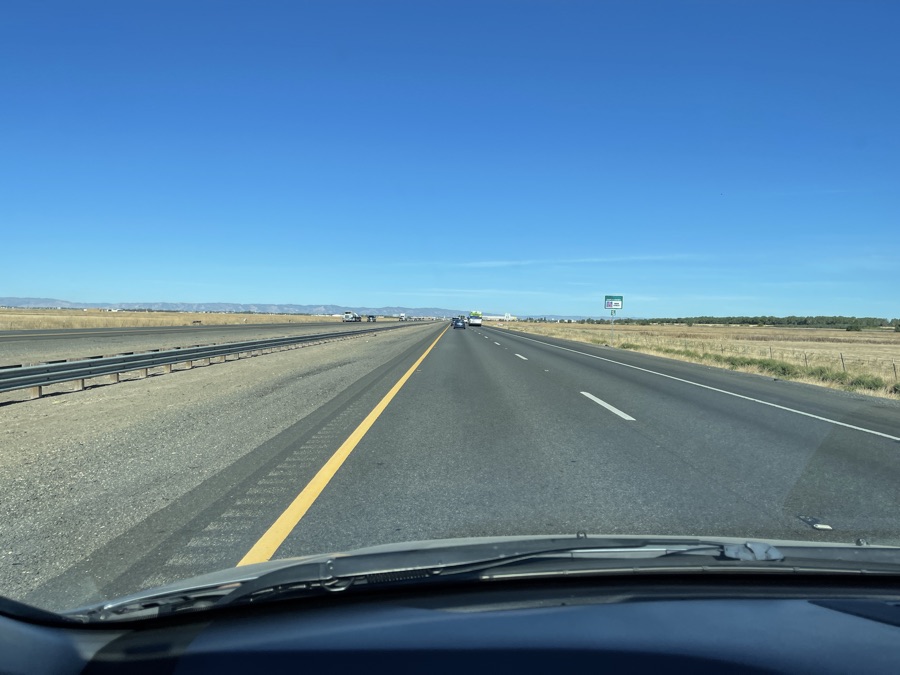 Many miles of miles and miles!
The coffee was working plus Scout needed to walk so we stopped at the Corning Safety Roadside Rest Area. It was open which was quite a surprise.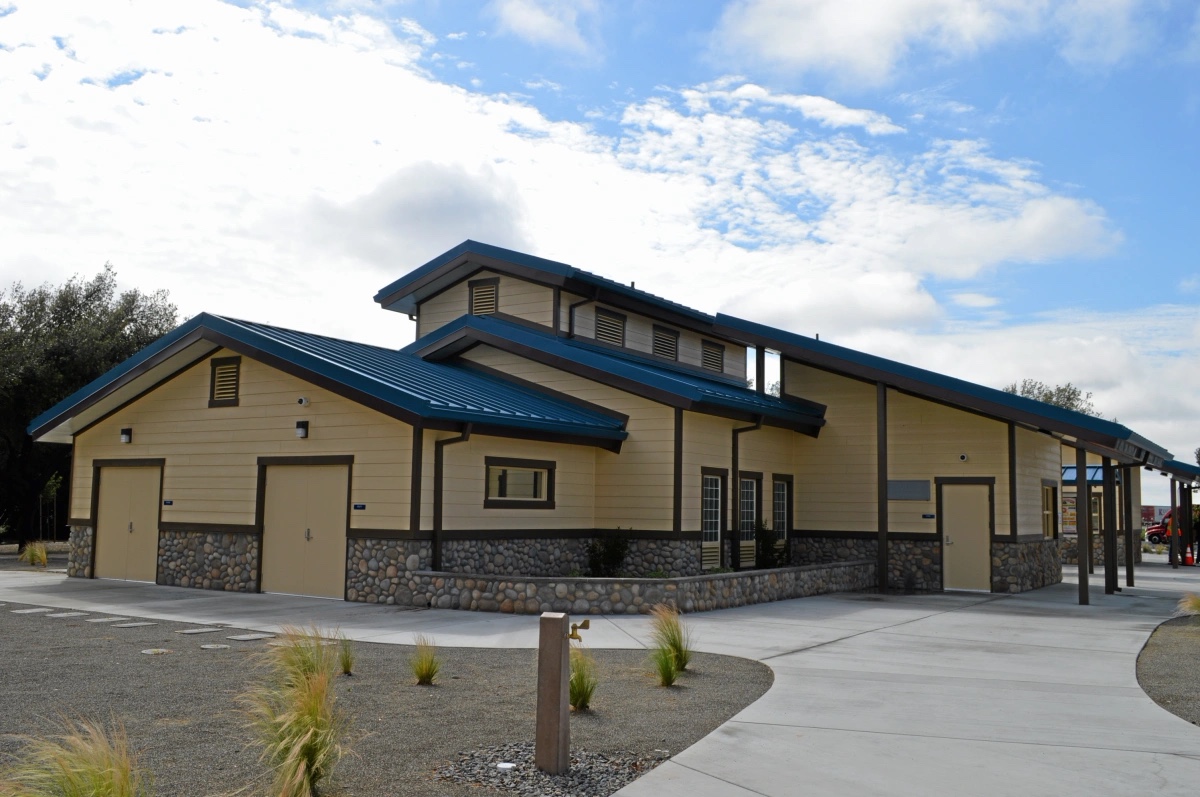 Well designed!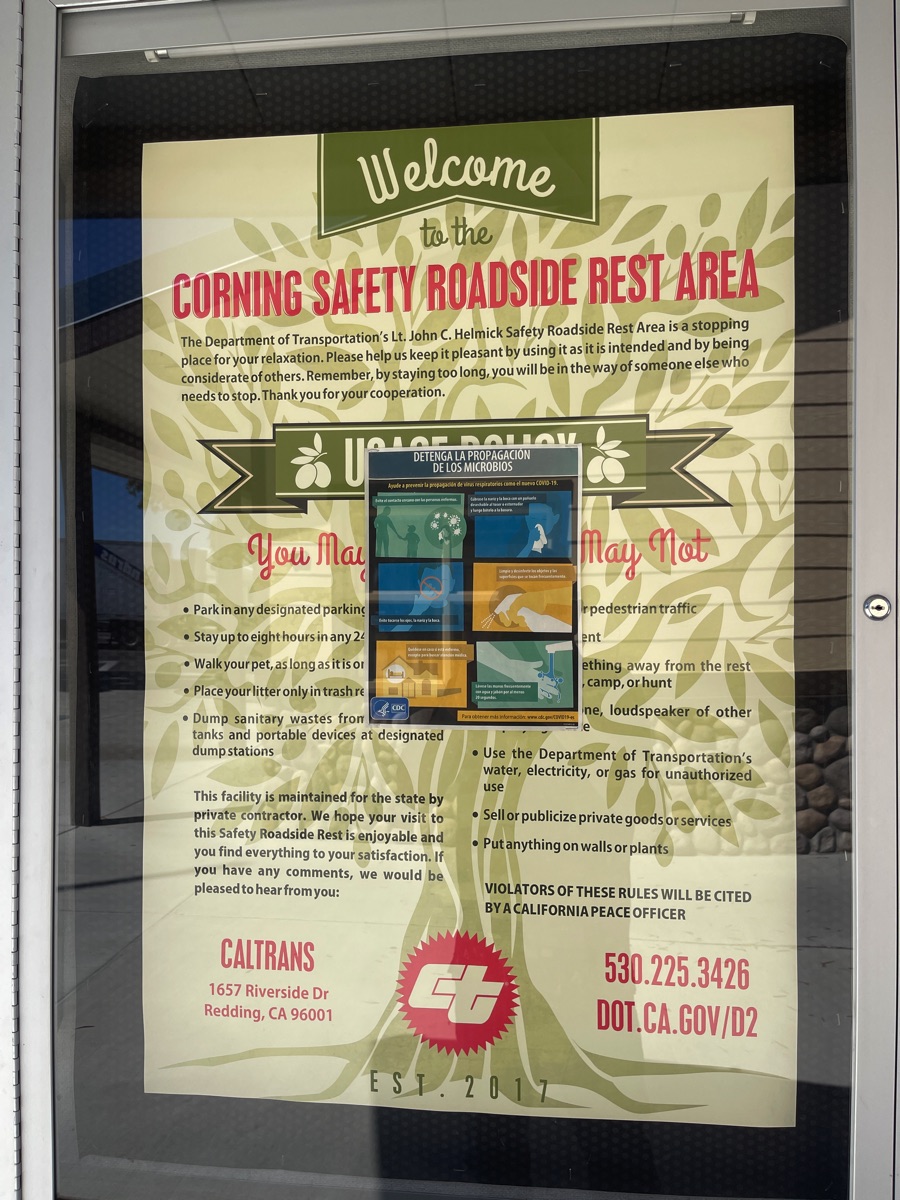 Scout read the sign to make sure he could use the facilities.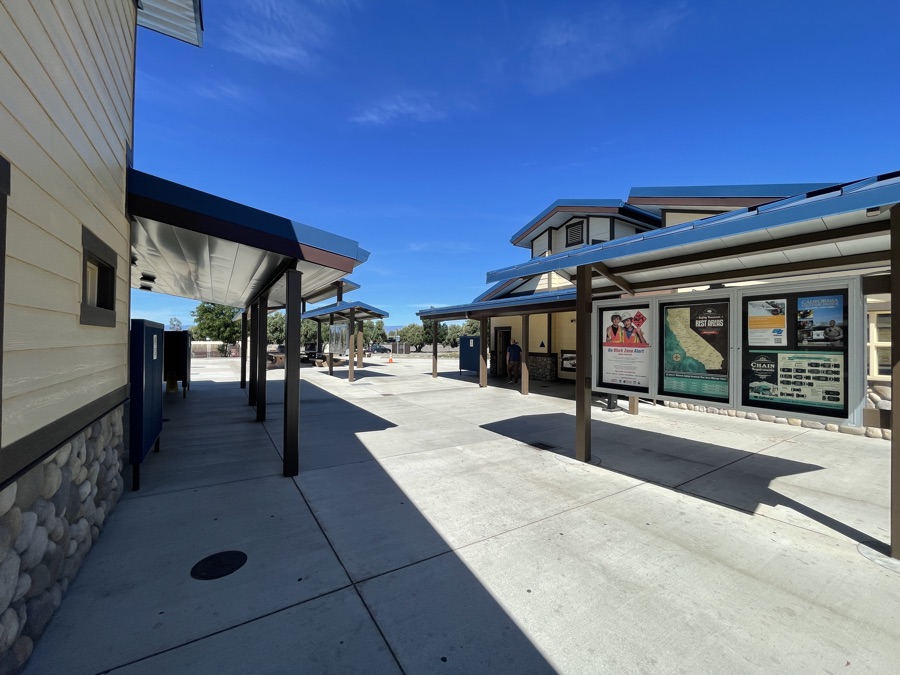 It was not busy!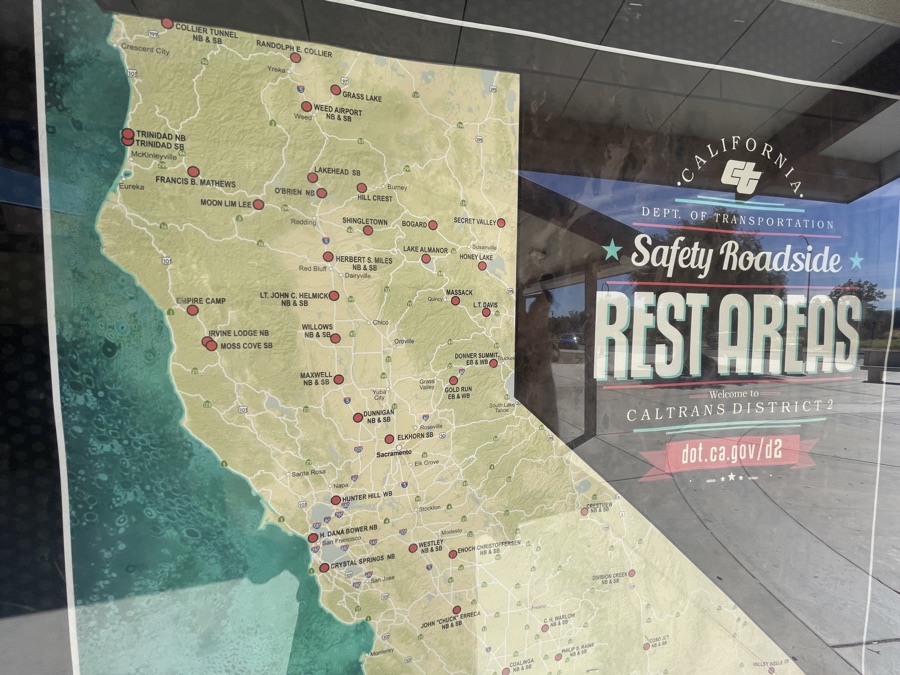 We love the rest areas.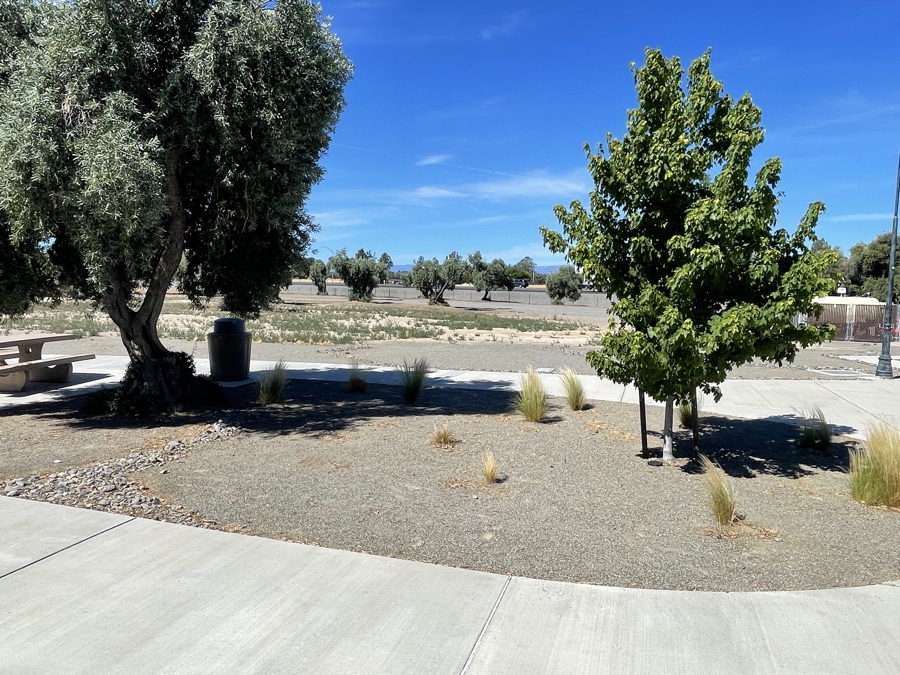 The shade was perfect as it was in the 90s.
Suddenly Mt. Shasta appeared in the distance. We are ninety miles away and it still stands out.

Do you see it?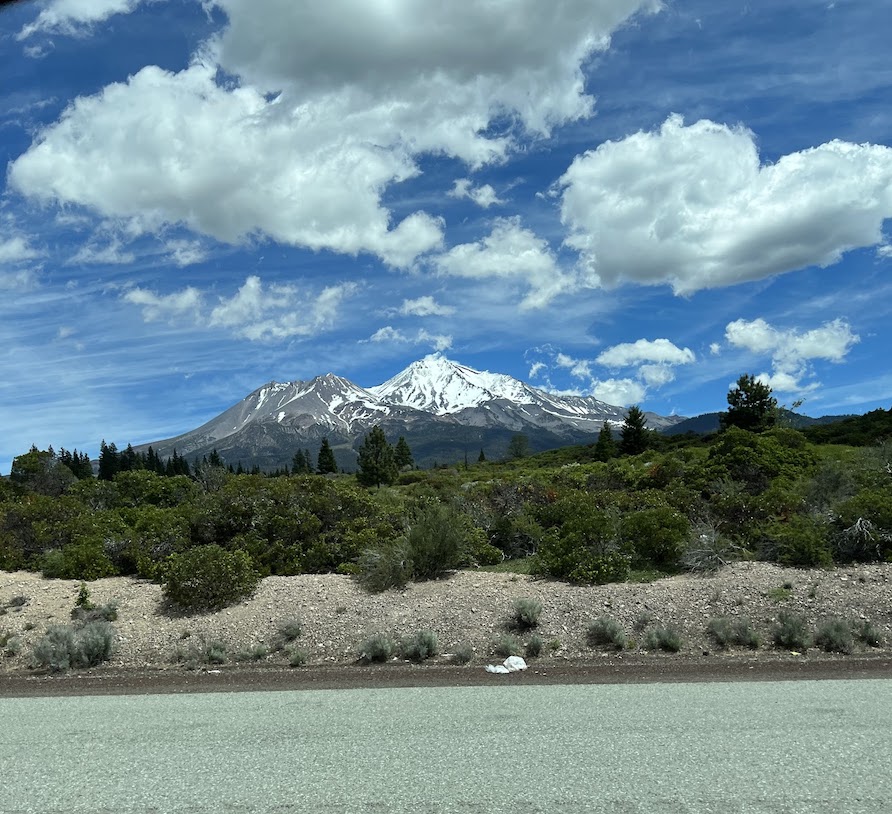 The mountain was clear as we approached it.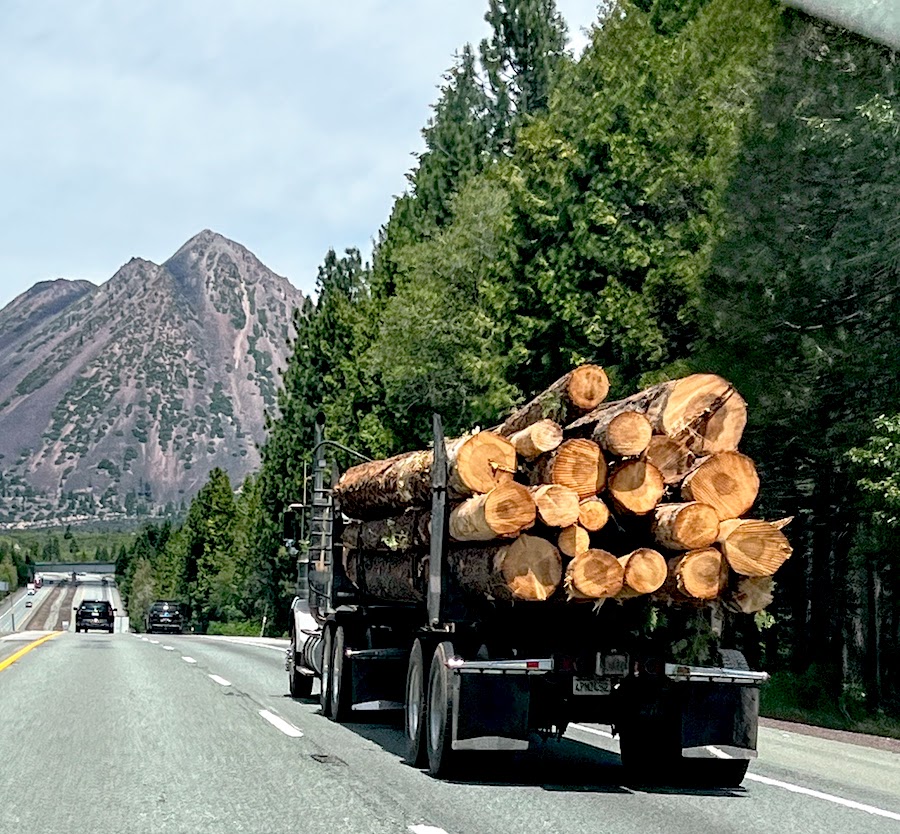 The logging trucks were out in full force!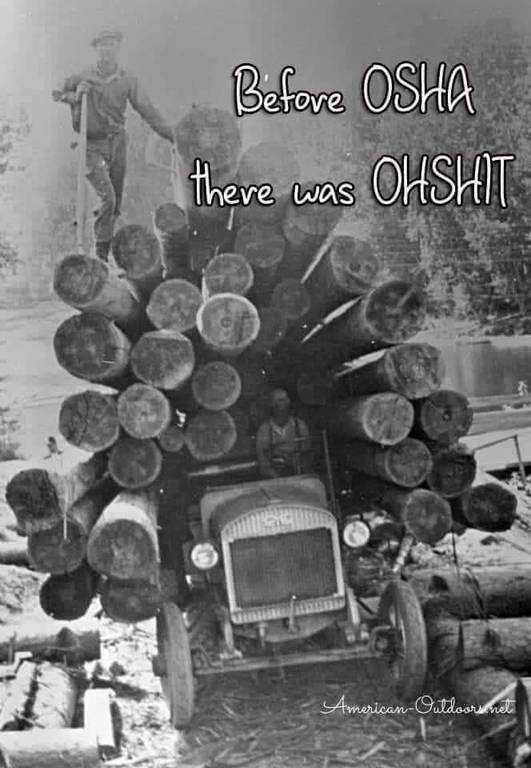 Oops!
We stopped at a view point to see the mountain closeup.

A wild animal entered the van when we were not looking!
They put Q&As on the sidewalk, this one got our attention.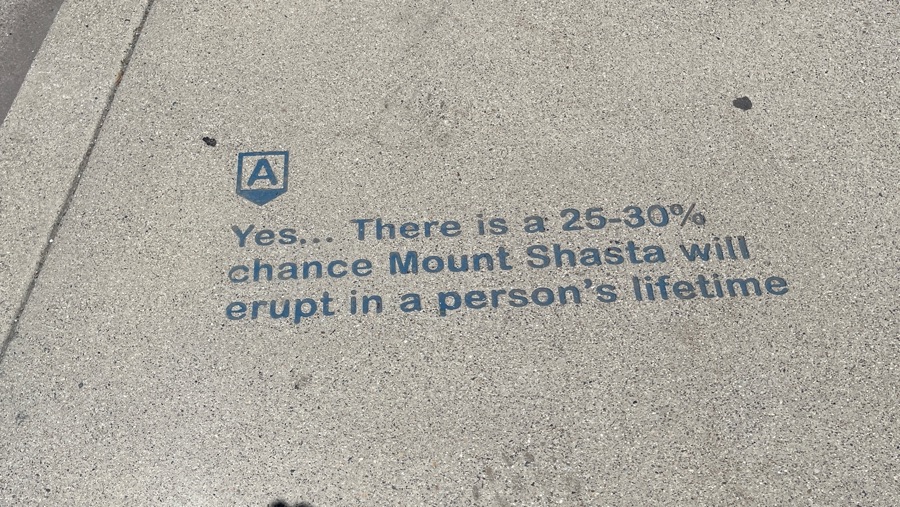 Oh dear; will it be today?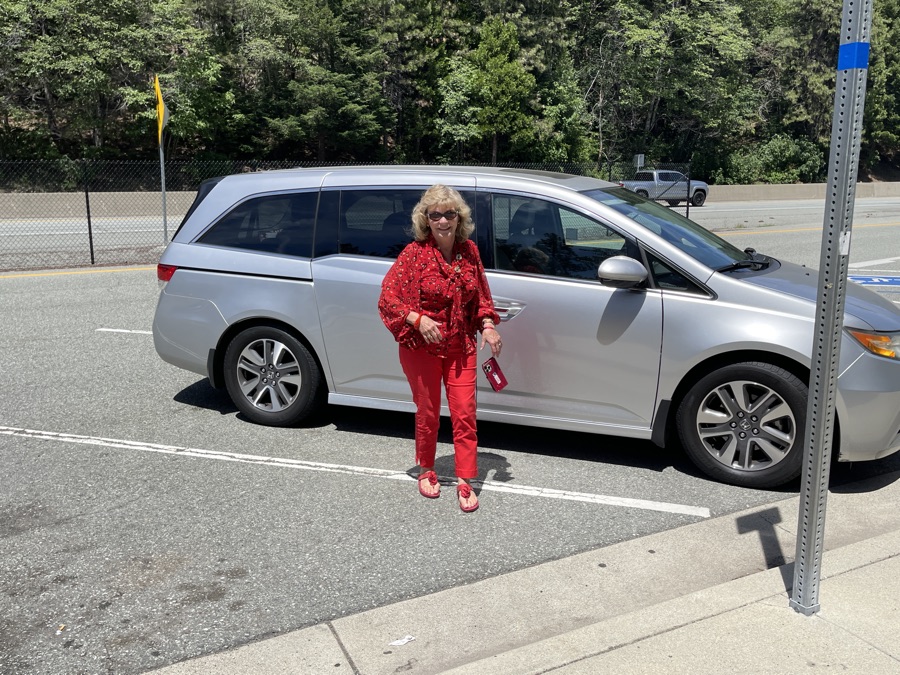 Here she comes!

The wingspan is at least 8.5 feet!

Mt. Shasta is over 14,000 feet!
Did You Know? - Mt. Shasta is TALL. At 14,179 feet, it is the second-tallest mountain in the Cascade Range and the fifth-tallest in California. The mountain looks so striking and prominent because its summit is nearly 10,000 feet above the low hills and valleys that surround it.
The view of Mt. Shasta's summit is often obscured by lenticular clouds. When air passes calmly over high points in a landscape, moisture can condense into lens-shaped clouds. These clouds are often said to look like UFOs
Mt. Shasta might be full of aliens. There are many theories involving extraterrestrials on, in, and around the mountain, often proposing that the unique lenticular clouds are strategically placed to hide a spacecraft landing near the summit. Another theory proposes that the Lemurians, humanoid inhabitants of a hypothetical ancient land bridge that sank beneath North America, became trapped inside the mountain and built their society within.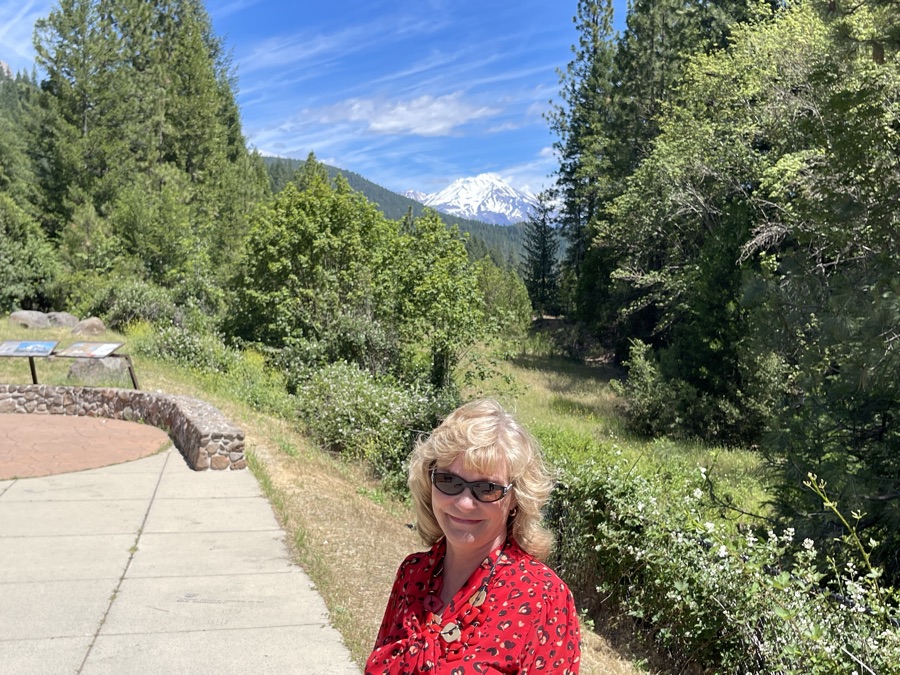 The berries are blossoming but no berries yet!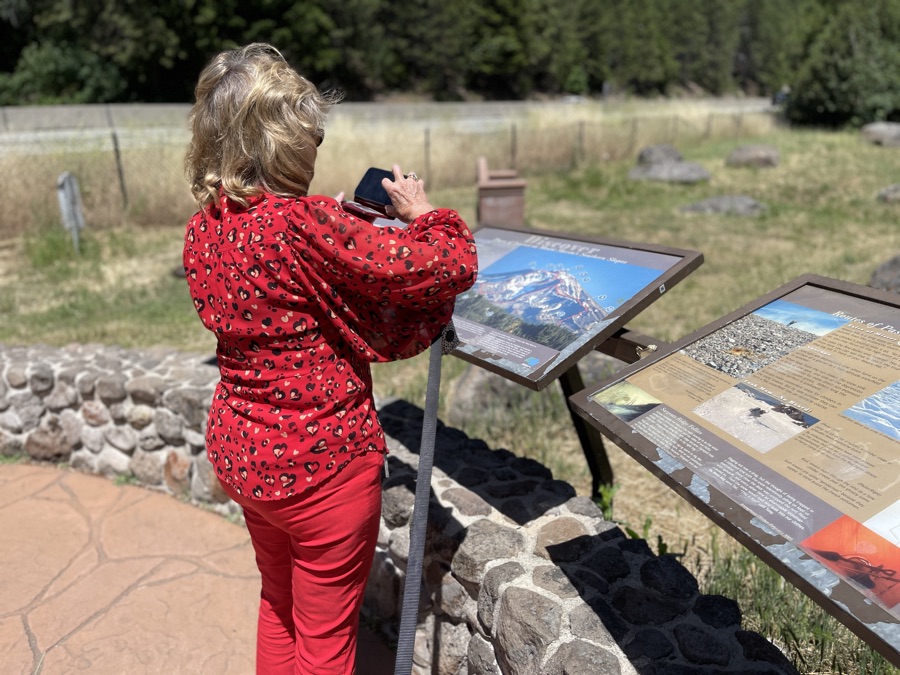 Mary got pictures of the signs.
One of the visitors agreed to take our picture; OMG, we are both here!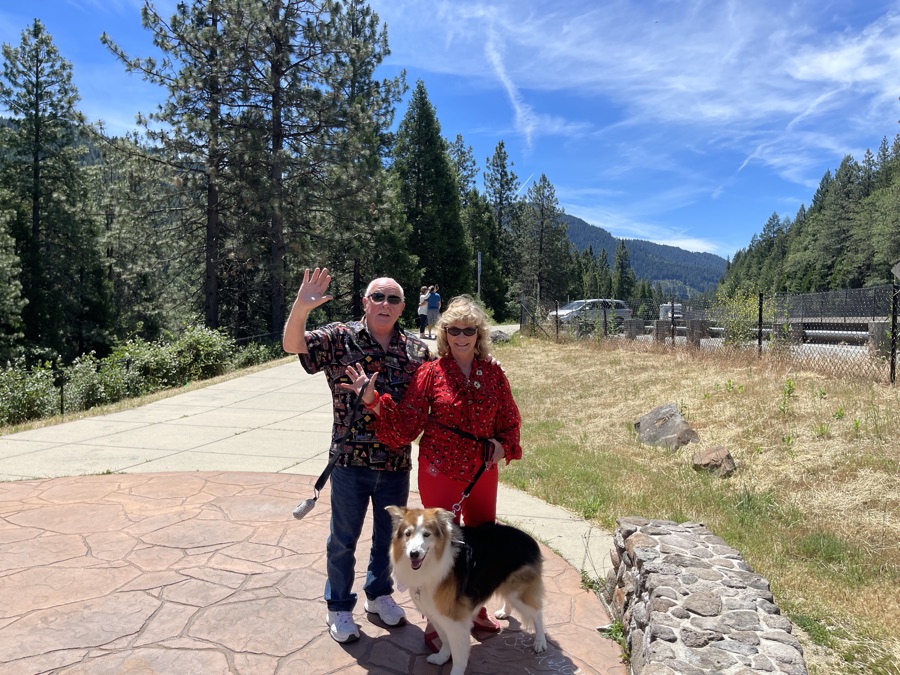 Even Scout was smiling!

Ready to hit the road again!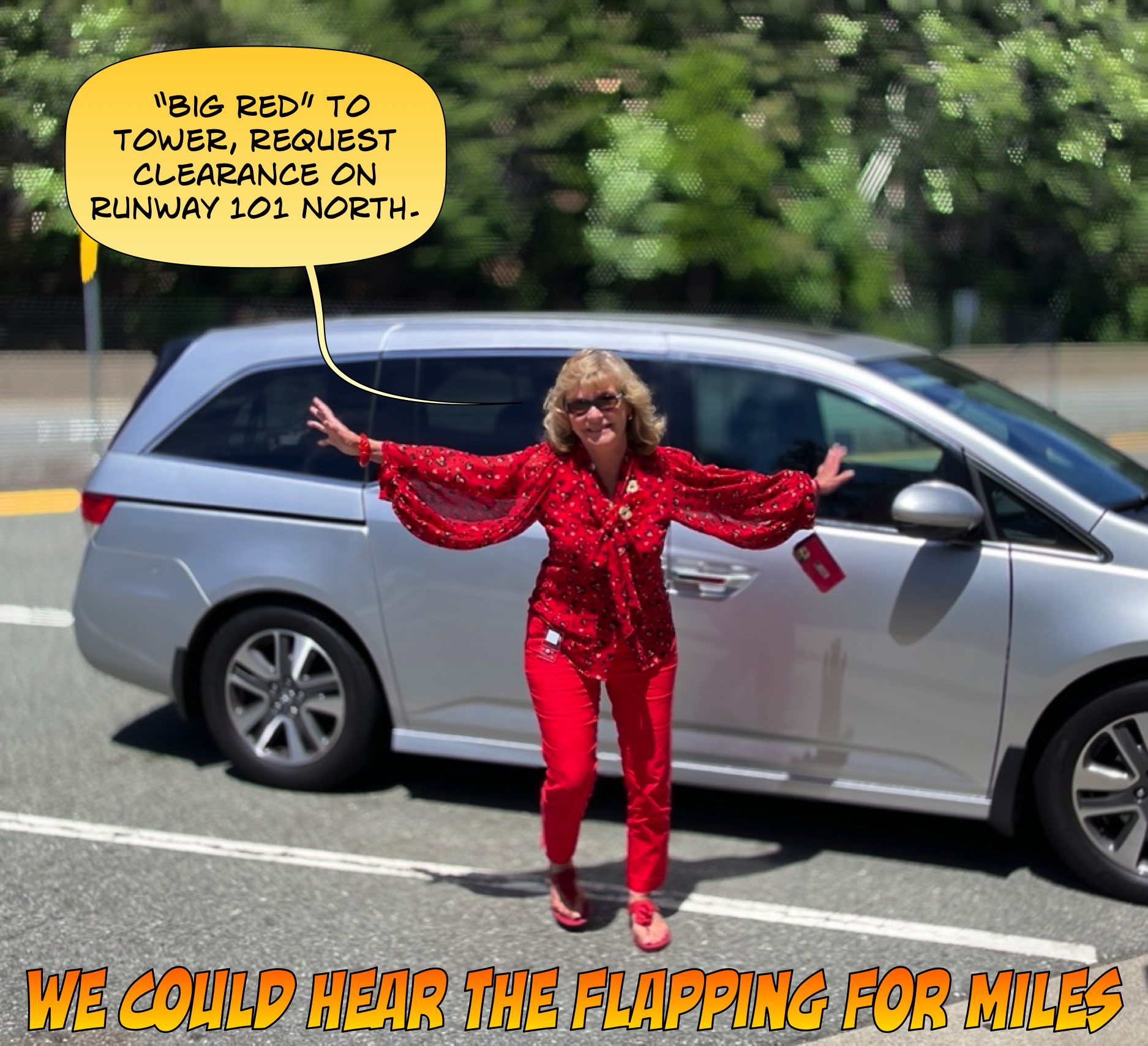 Up up and away!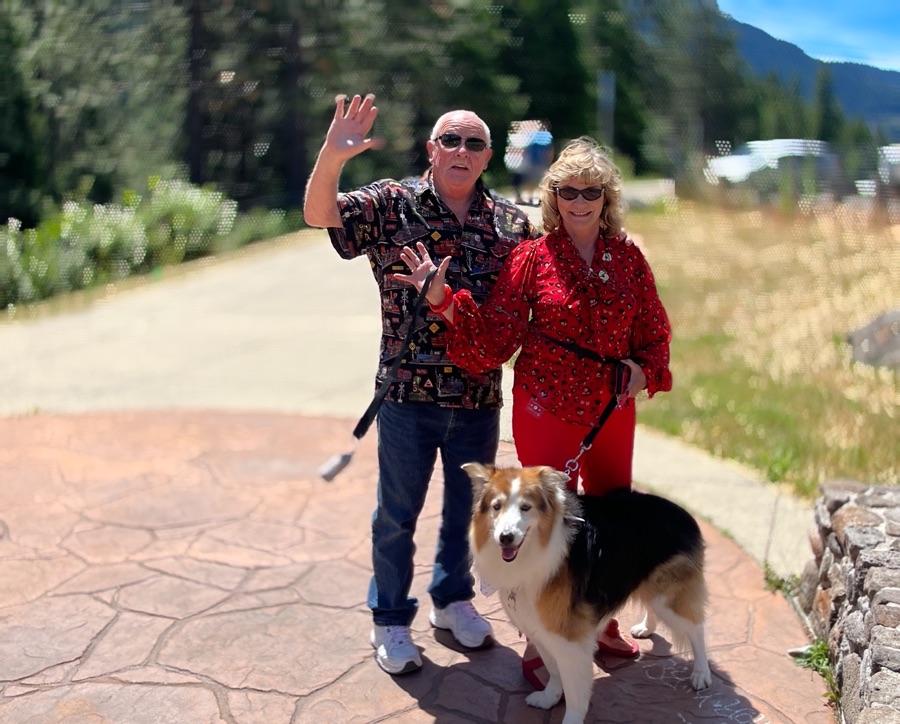 We will have to return in September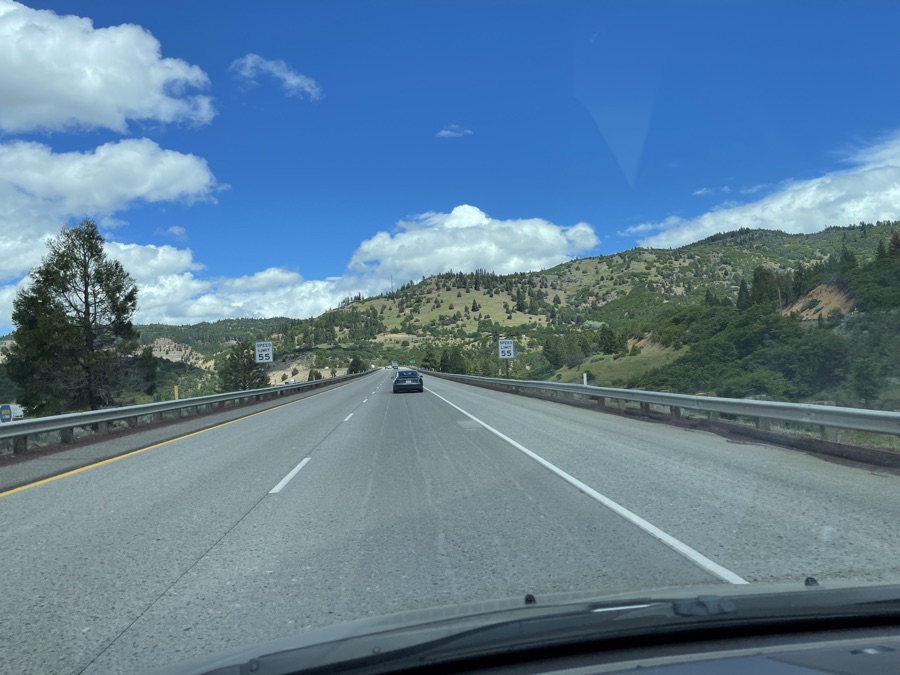 Down the road we go!

At 1:45 PM we arrived at the Clarion Hotel in Medford. The temperature was 86 degrees but with the wind, quite tolerable. The clouds were a bit threatening but we did not get any rain!
Did You Know? Medford is a city in and the county seat of Jackson County, Oregon, in the United States. As of the 2020 United States Census on April 1, 2020, the city had a total population of 85,824 and a metropolitan area population of 223,259, making Medford the fourth largest metro area in Oregon.
The city was named in 1883 by David Loring, civil engineer and right-of-way agent for the Oregon and California Railroad, after Medford, Massachusetts, which was near Loring's hometown of Concord, Massachusetts. Medford is near the middle ford of Bear Creek.
In this fine city many, many, many, many, many moons ago Mary came into this world! The dinosaurs no longer roam free so it is much safer now.
Mary was nostalgic but happy to see the dinosaurs were gone.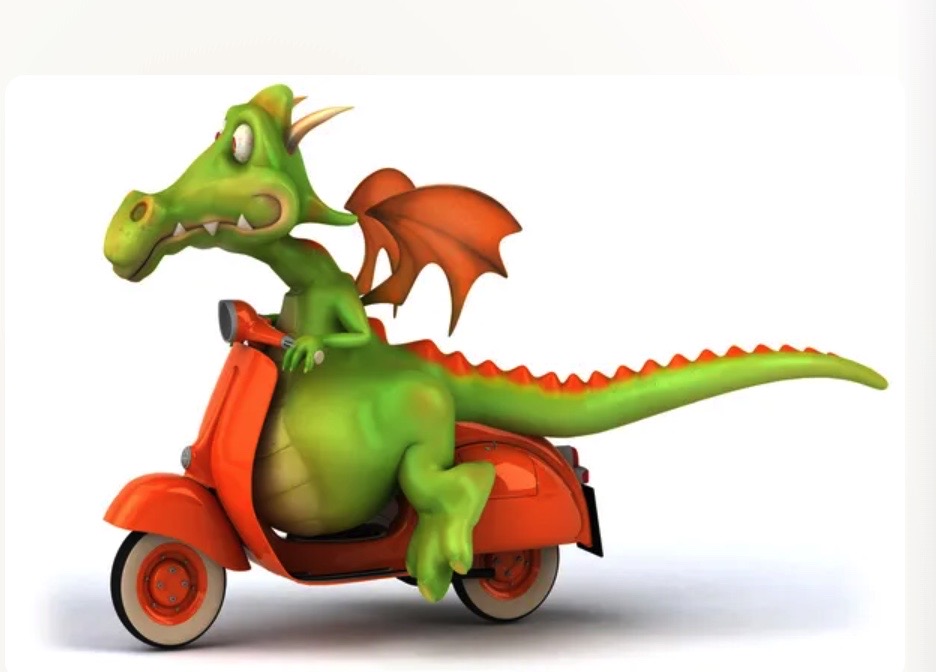 Mary returning to her roots!
The Clarion was in the middle of town and everything was easy to find.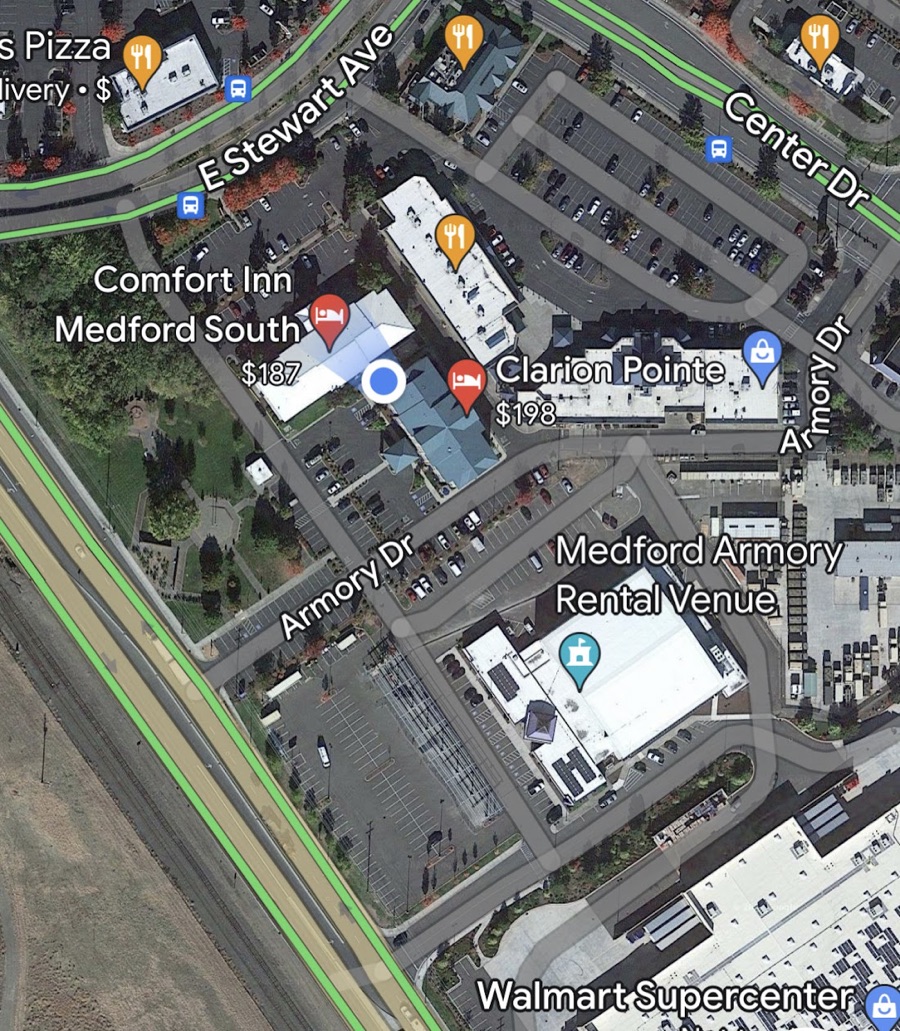 We were on the second floor but with the trolley, loading and unloading the car was simple.
Time for a tour featuring Mary as the docent!
First stop was Mary's first home. She and her adopted folks lived there for several years. It was close to the elementary school. Her dad built the garage in back.
While taking pictures, a young man was loading his car. We explained that Mary lived here for quite a while. He said, "That must have been a long time ago". We gave him the dates. His grandparents bought it in 1961!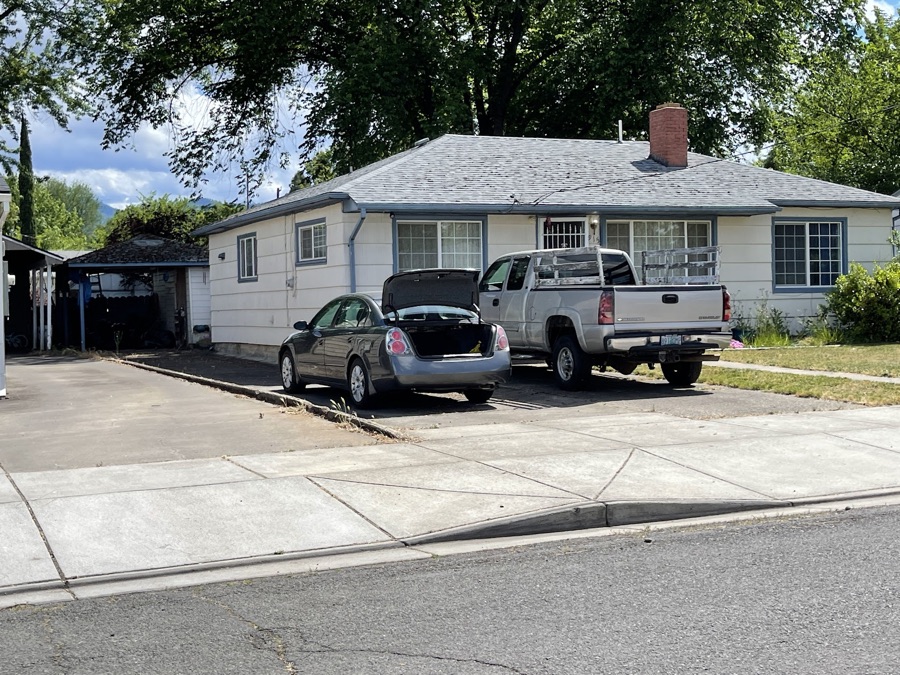 Mary's first home
We then went around the corner and visited Mary's elementary school. I even got to see her first grade classroom (from the outside). Mary was, of course, the fastest person in the class.
She remembers well the day she ran so fast that she misjudged and went right into the chain link fence! That had to hurt!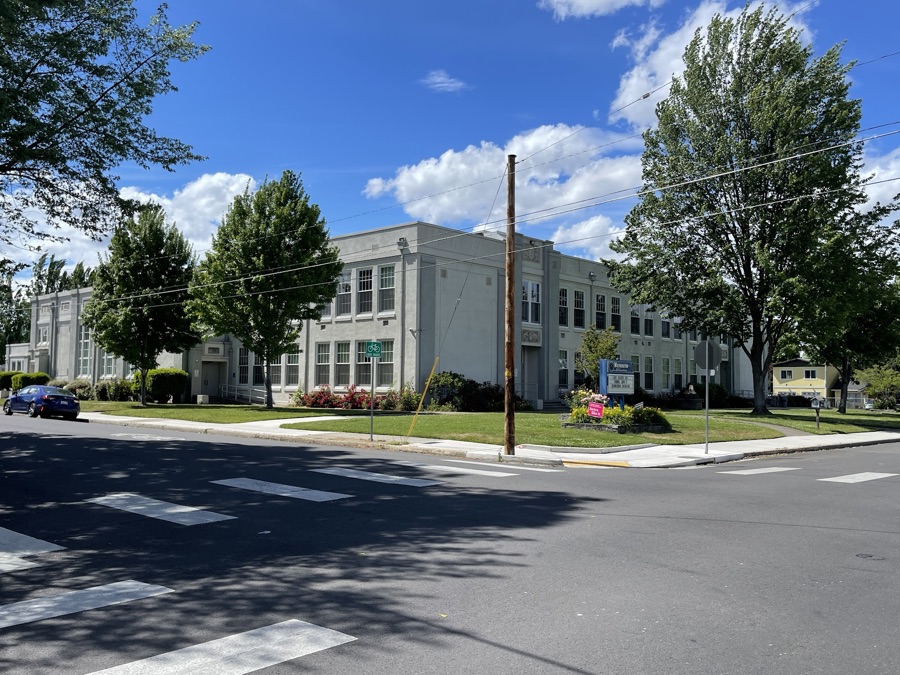 Mary's first elementary school where she attended before her folks split up. There are still marks in the fence!
From there we tooled around the hood with Mary pointing out friends homes and the place her father lived after her mom and he divorced.
Mary and her sister stayed with her adopted-mother for a year after the divorce. They went to a new school and walked to school everyday even when the Oregon weather was nasty.

Jackson Elementary School (Attended in the 5th Grade when she lived with her mother at the time of the divorce.)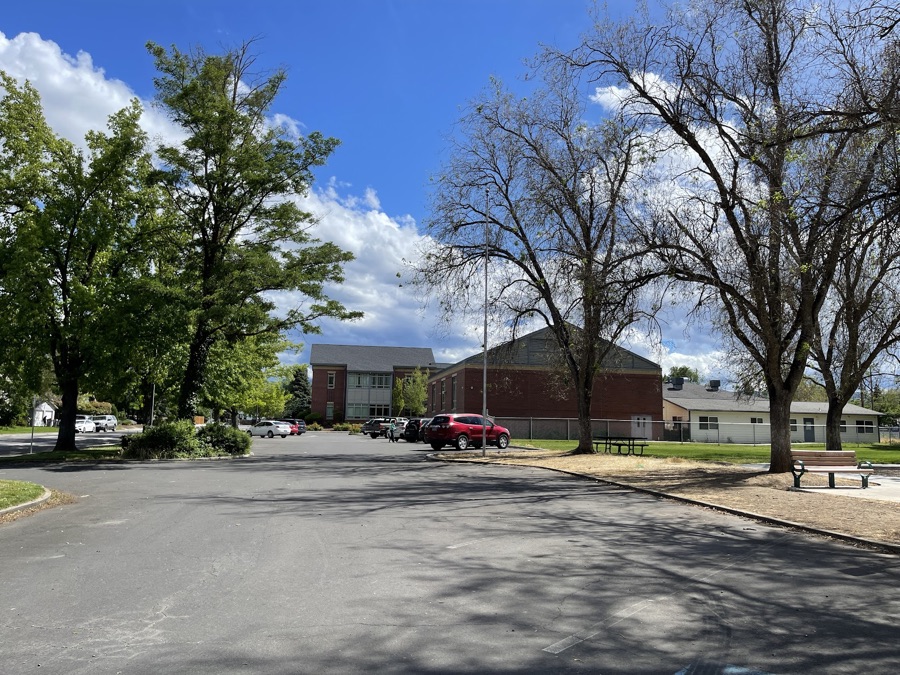 Nice sized school and plenty of space to run around and burn off the excess energy.
She recalled the day her mother said "I don't want you" and dropped her and her sister off at the father's one-room apartment, unannounced! Not a great time but her father made it work.
Her adopted-father bought the home below so he would have a place for his two little girls to grow up.
Dad was a single male parent bringing up two little girls. We was a truck driver by trade and was gone a lot. Mary remembers him saying, "I do not care what you do just don't cost me any money!"
After her Mom left, she lived with Dad and returned to her first elementary school, Washington Elementary.
Mary always took the lemons and made lemonade!

Dad's new digs when Mary was ten.
Washington Elementary was now her school again.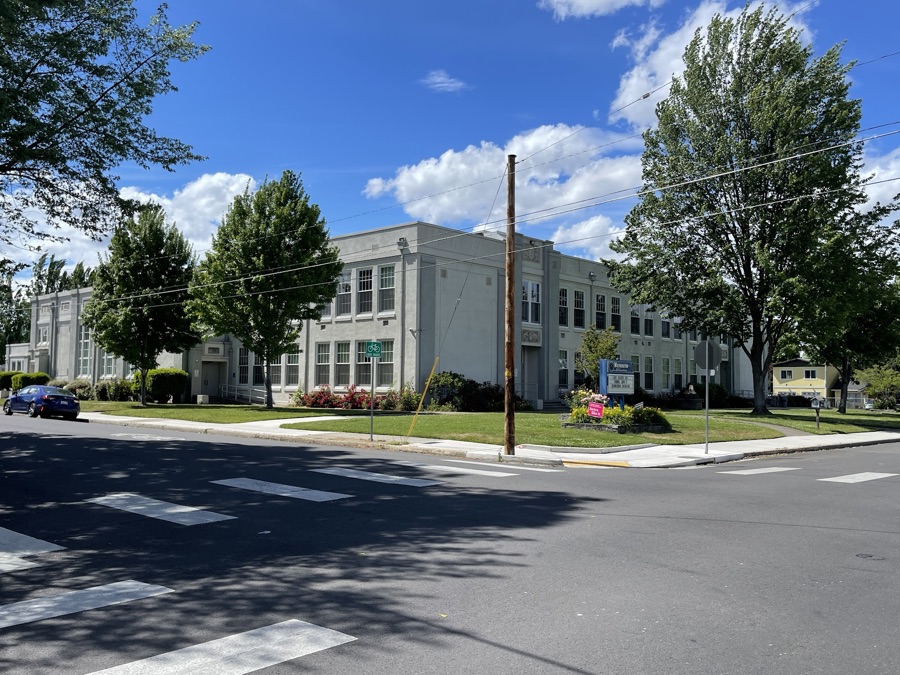 Back to Washington and her old friends
The local plunge as great on warm summer days.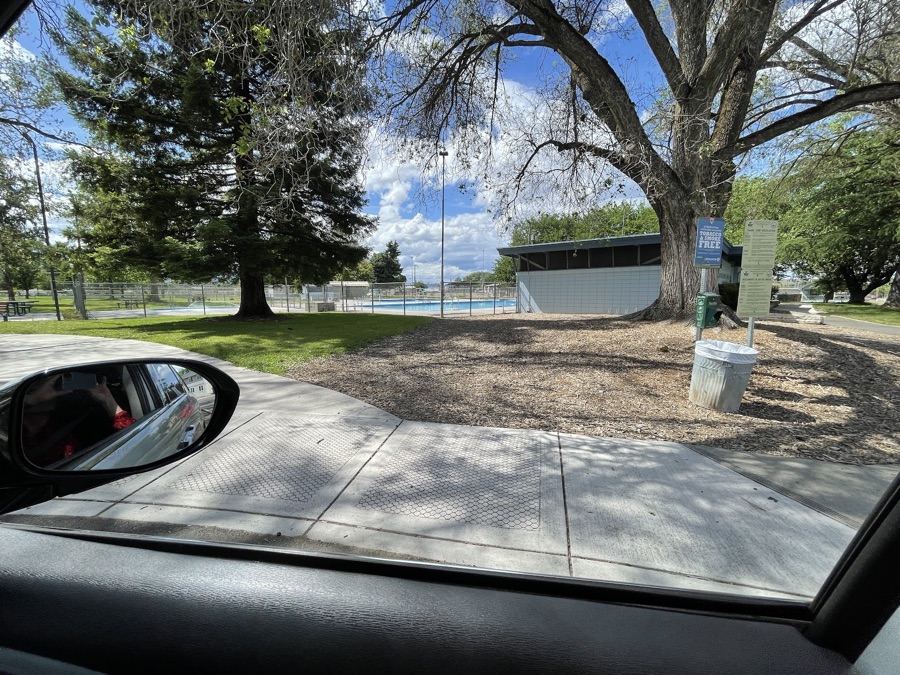 Mary learned to swim in this pool (Hawthorne Pool)
Off to "middle school" she went and she was always an overachiever. She was called "egg-head" by her classmates. I called those people DARs. Damned Average Raisers.

McLaughlin middle school! Mary noted there were no fences then. How times have changed.
The joys of small town life were not missed here. Mary told me of the cruising up and down main street. She was to young to have joined them but she saw all the cars when her and her dad we out and about.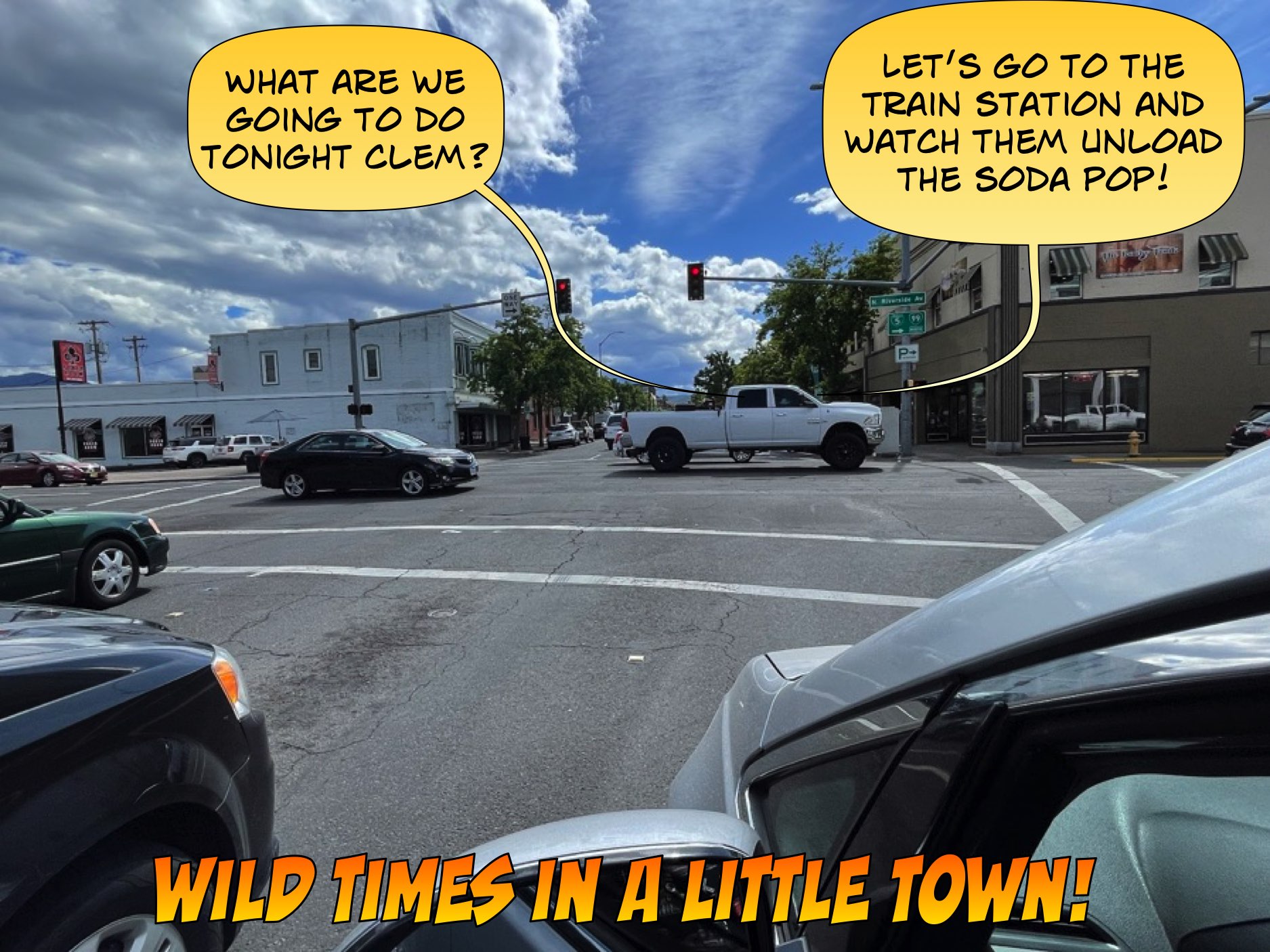 Downtown Medford; Friday night cruising?
She spent two years (9th and 10th grades) here before going to California to take care of a sick aunt.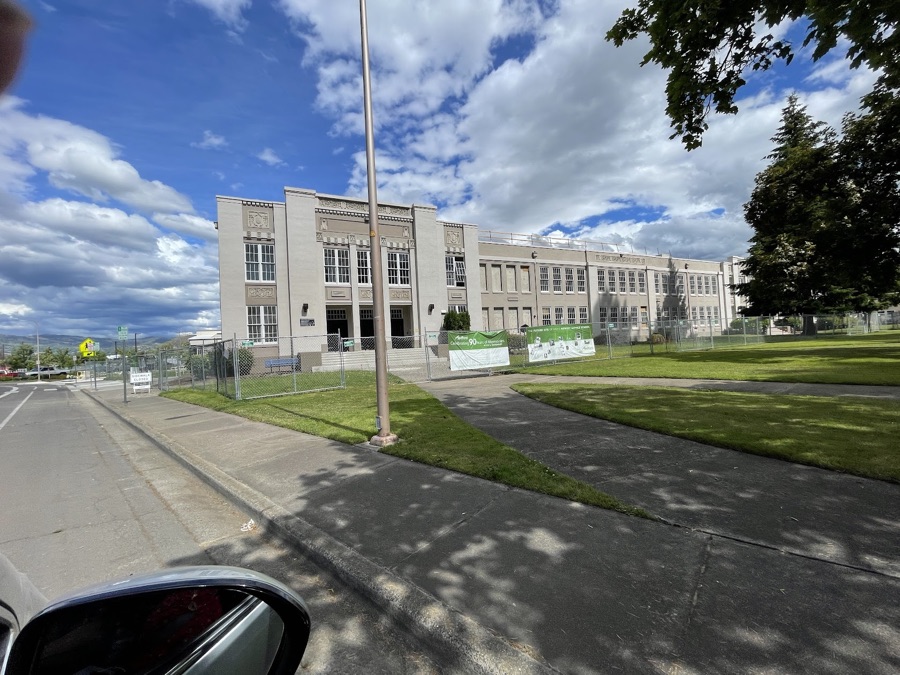 The High School is being converted to a middle-school.
Mary graduated in 1967 because she combined the 11th and 12th grades together.

We returned to the hotel about 4:00 PM and got ready to go to Sally's house at 5:20 PM where we dropped off Scout. Sally and Mary were best friends in high school and had stayed in touch over the years.
Sally had a big backyard so Scout stayed at home while we went out cavorting. We went to the Rouge River Country Club for dinner.

The grounds were beautiful.
Dinner was quite delightful. David and I talked the whole time leaving the girls, Sally and Mary, to palaver about years gone by. Great fun!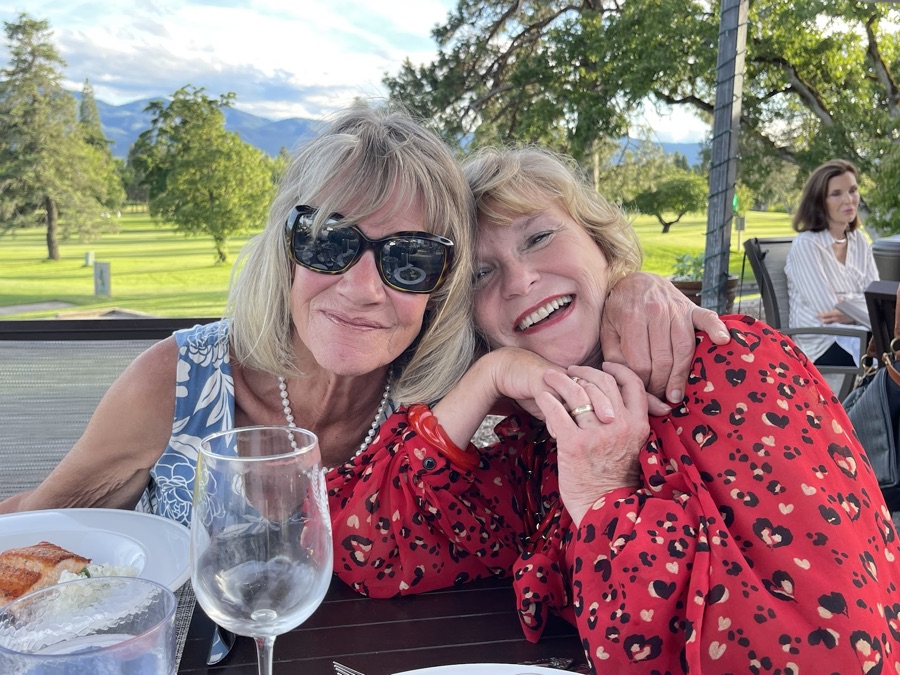 Sally and Mary were great friends in school!

David was a kick in the pants; funny and reportedly an excellent golfer!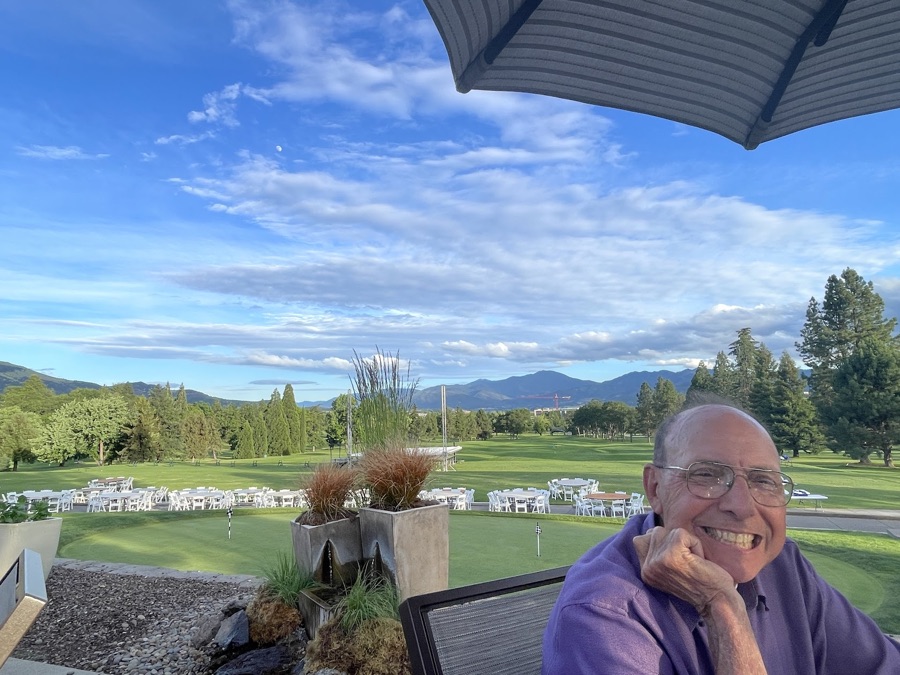 What is he up too?

He has to behave, this is his club

The moon was peeking out.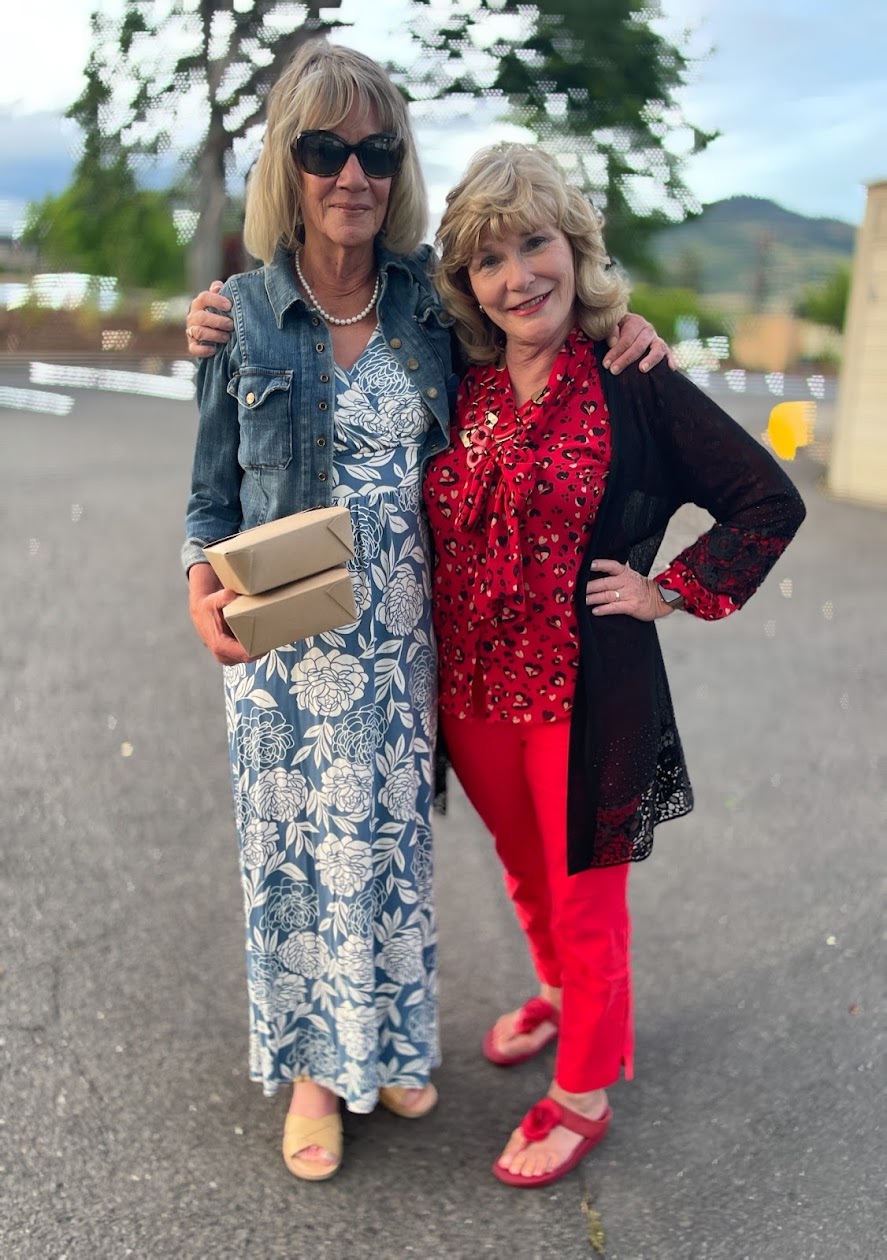 Darn, that was too fast! We will have to do it again!

Scout, where is you???? Come to Mommy!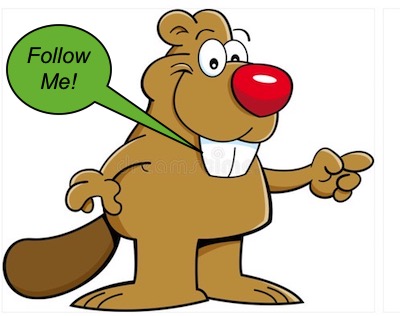 Let's go visit Cyndy and get ready to ParTee