It's An Adventure At The Huntington 10/31/2017
Explore the magic, secret codes, censored texts, and alchemy that lurks in the Library through special displays and presentations. Marvel at rarely seen objects from our vaults, indulge in ghoulish refreshments, and discover the eerier side of The Huntington. The evening's highlights will include:
Treasures from deep inside the Library - See special objects on display this evening only in the Library's East Lobby, 6-9 p.m.
Captivating talks - "Lights! Camera! Magic!" See how Lodewyk Bendikson, head of The Huntington's first photographic department from 1928–43, pioneered the use of spectral imaging to reveal what was hidden in rare books and manuscripts. Haaga Hall, 6:30 and 8 p.m.
"Peering Behind the Final Curtain: Death on Display" Dr. Paul Koudounaris will describe mysterious objects he has uncovered in his travels. - Rothenberg Hall, 6:45 and 8:15 p.m.
Magic Show by Master Illusionist Andrew Goldenhersh - Huntington Gallery South Terrace, 7, 8, and 9 p.m.
Strolling magicians from the Magic Castle will perform sleight of hand in all three Libation Lounges, 6-9:30 p.m.
Libation Lounges - Complimentary wine, beer, and cocktails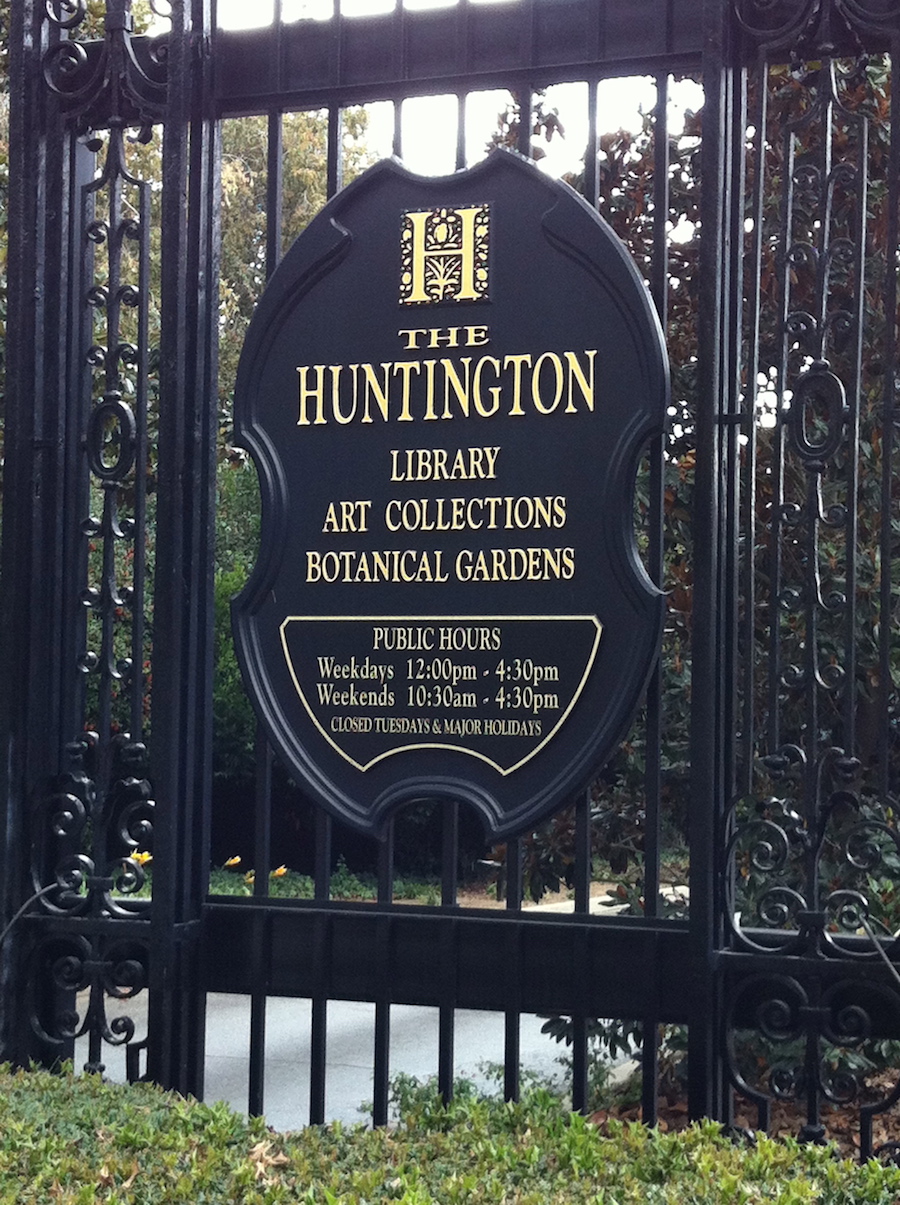 It was NOT closed this scary evening!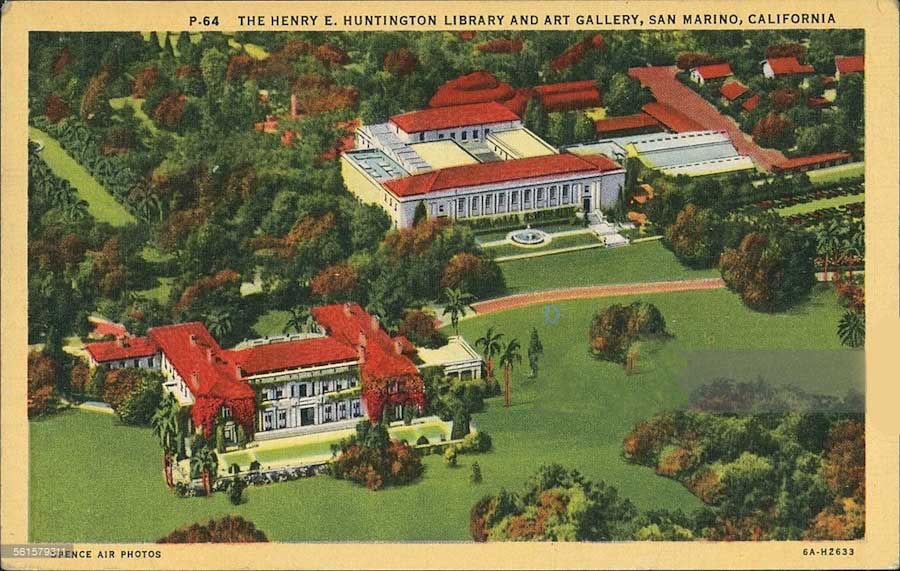 It was NOT this way tonight! It was spooky!

We arrived and checked in... Everything was perfect!

The grounds were nicely decorated! we were right on time arriving
at 6:00 PM so it was not yet crowded!

Sue was ready to travel... Wine, blanket. chair and chauffeur!

How come she looks worried with Paul at the wheel?
Drinking and driving? It's Apple Juice silly girl!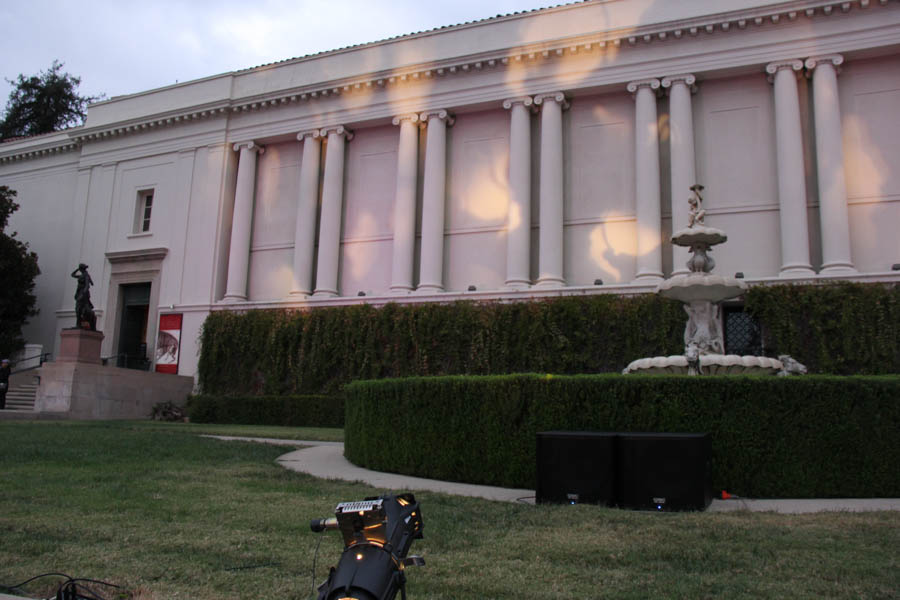 The ghosts were out and about thanks to high powered projectors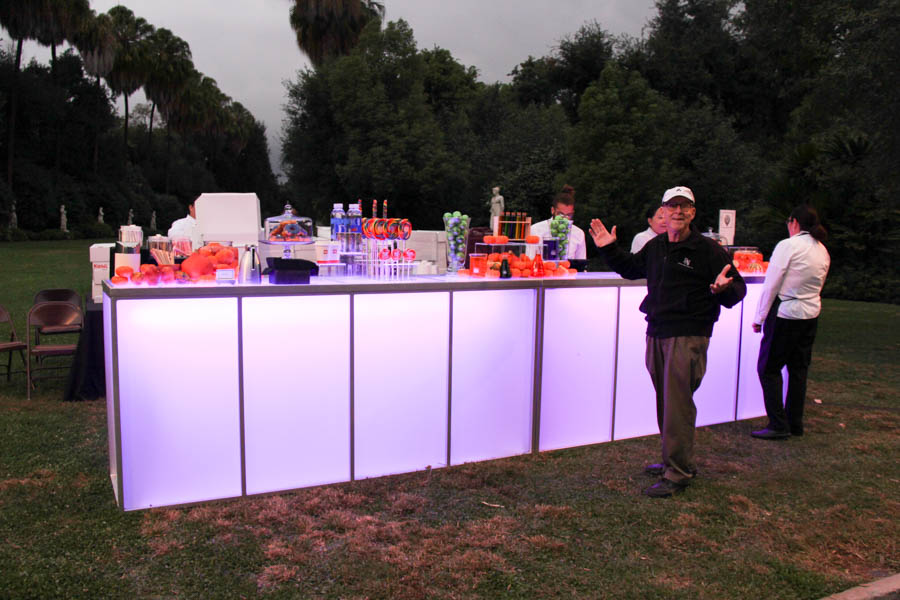 "I found the coffee"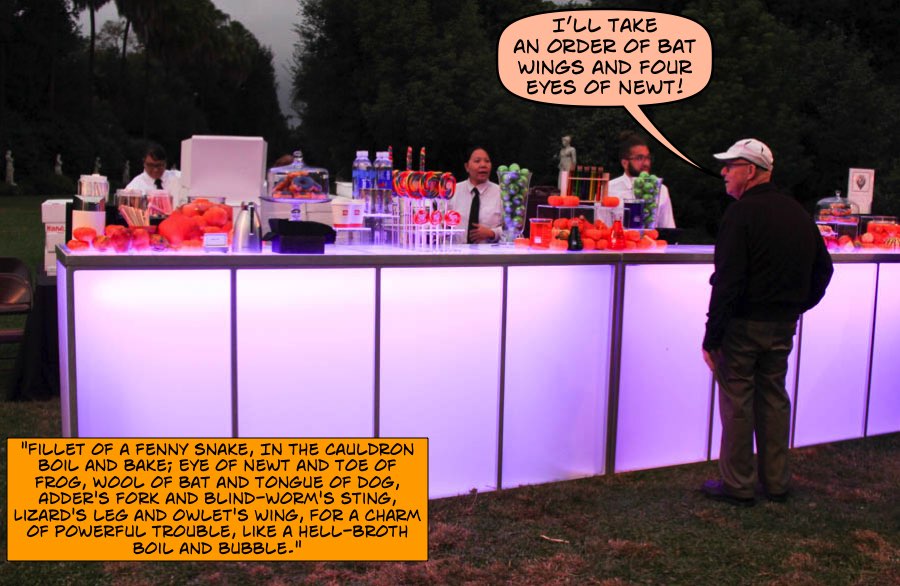 "Oh dear... We better go ahead and have him catch up"


Wonderful lighting on the Main House Patio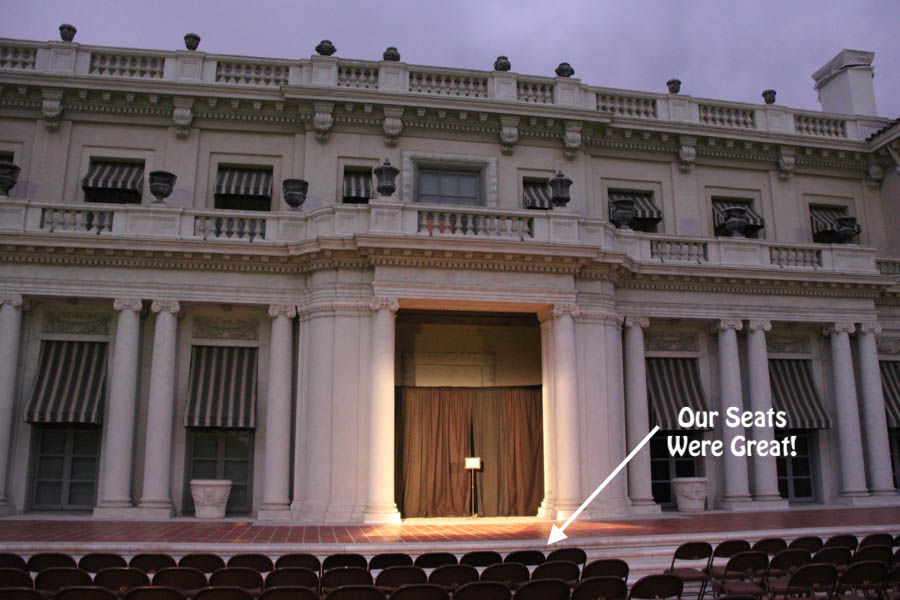 The back-yard patio makes for a great stage for the magic show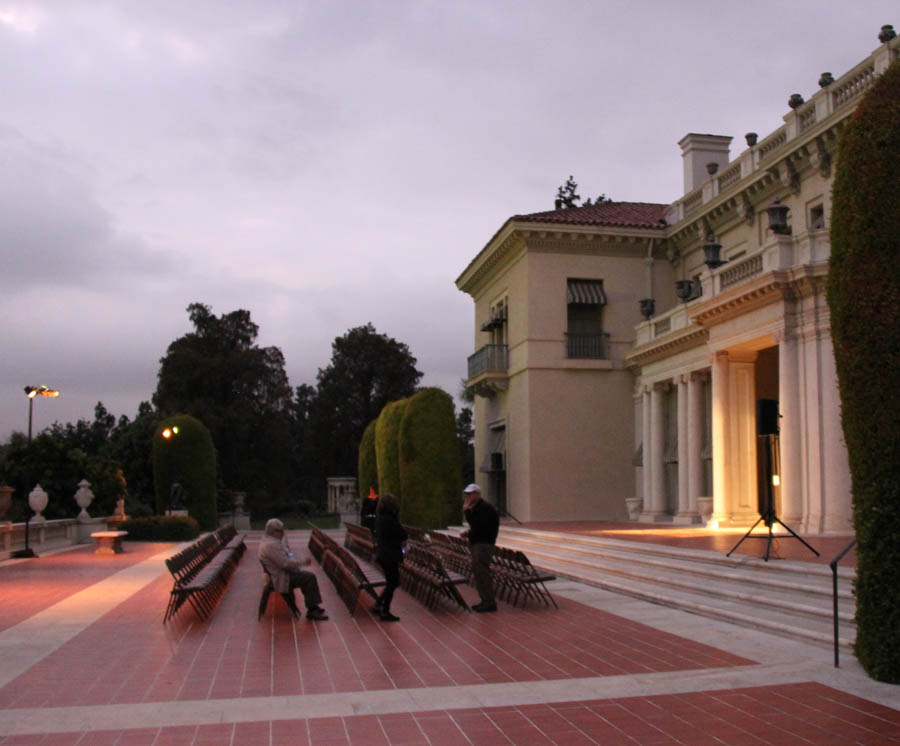 Greg arranges for front row seating for Sue and the chair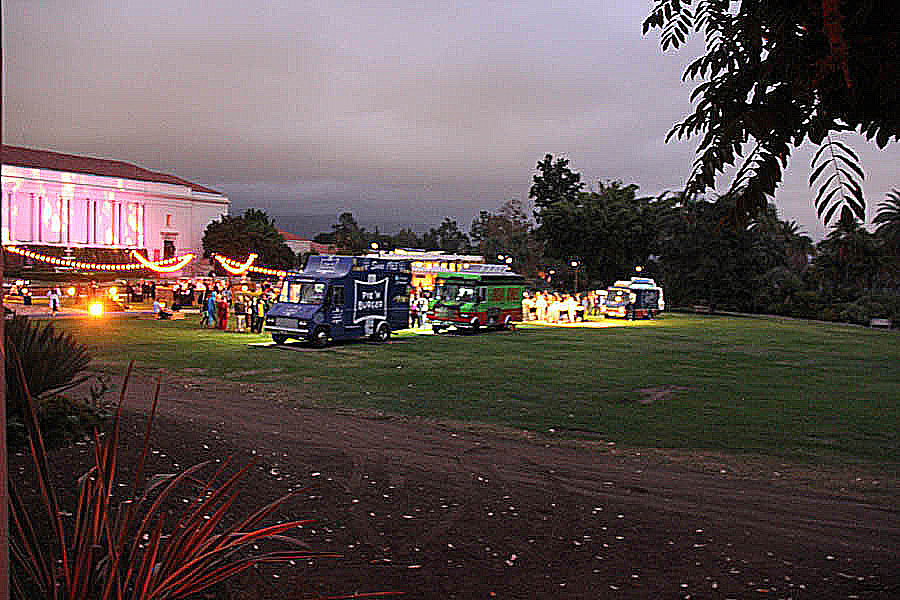 A view across the lawn reveals the many food trucks

From the entrance to the library as we finish our drinks before entering

You can almost hear the ghosts howling....
Oops, those were ghosts howling!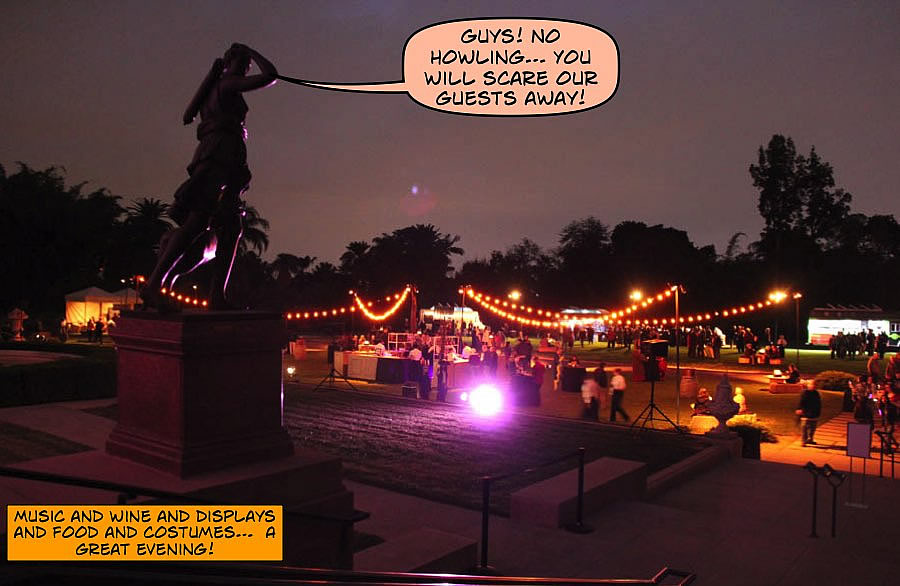 ..and the weather cooperated! It was in the high sixties tonight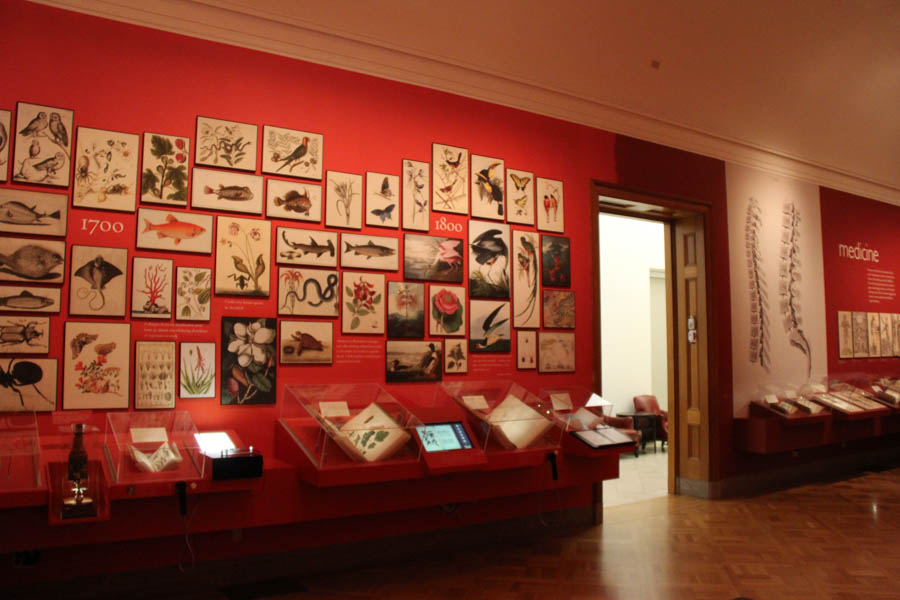 Inside the science hall... The regular exhibitions!

A self writing book... Neat!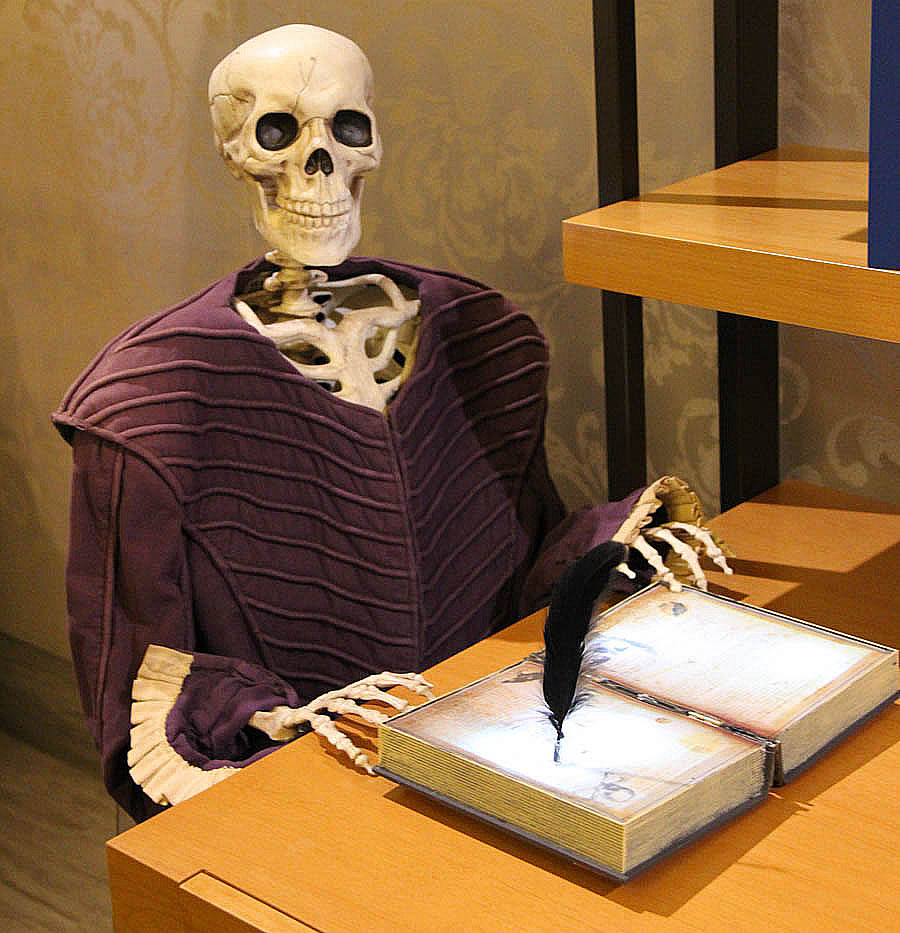 Reminds my of my Shakespeare teacher in college!

Did You Know? - His skill and style have mesmerized audiences from Hollywood to the Far East, and all points in between. A perennial honoree at the legendary Magic Castle, Andrew has received accolades from the prestigious Academy of Magical Arts. Having been voted the Academy's "Parlor Magician of the Year" in 2009 & 2010, Andrew is the only magician to have been nominated for both Close-up Magician of the Year and Parlour Magician of the Year for twelve years in a row.
Andrew is held in high esteem by his peers in entertainment, including Las Vegas superstar Lance Burton (who calls him a "genius") and the world renowned David Copperfield (who licensed and performs one of Andrew's signature routines). The celebrity list of whom Andrew has entertained includes Johnny Depp, Ringo Starr, P!nk, Sheryl Crow, Rod Stewart, Dustin Hoffman, Nicolas Cage, Jason Alexander, Demi Moore, Teri Hatcher, Tony Shalhoub, Steve Carell, Jane Fonda, Robin Leach, Michael Ovitz, and many more.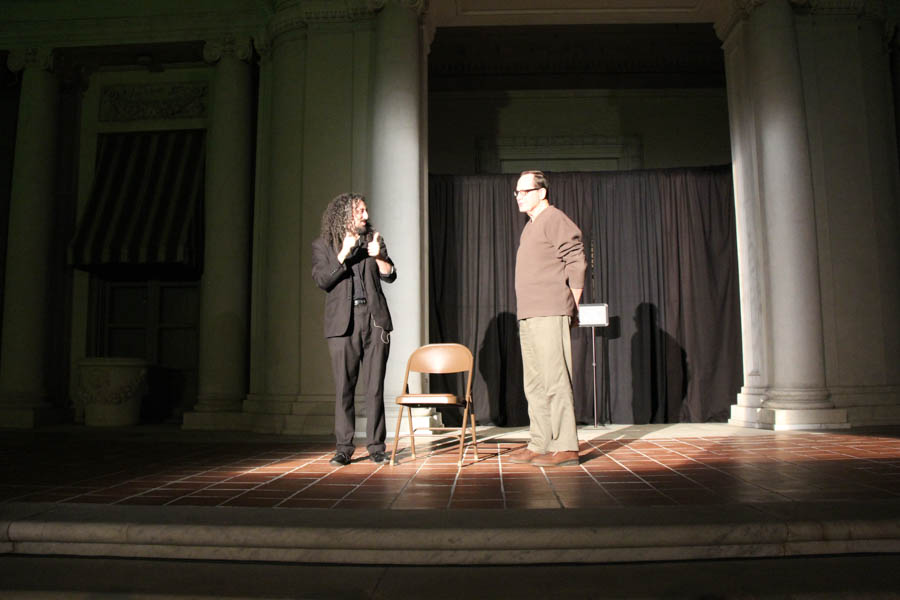 Thanks to Greg... We are in the FRONT ROW CENTER!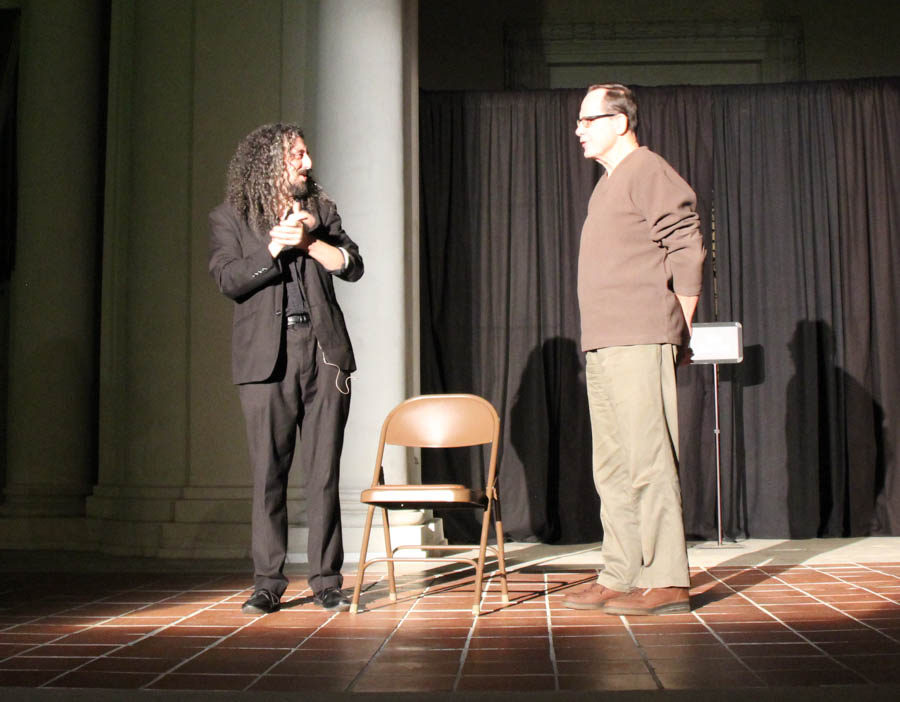 Jay is worried about the rubber gloves!

Inspecting the sewing needles that our magician swallowed

..and the chickens come home to roost
Did You Know? - Some types of birds (especially doves) are extremely flexible and can be compressed a little, without harm. A small dove for instance can be compressed to occupy a space, little larger than a ping pong ball for a short period of time. This is why doves are a popular choice for magicians as the birds can be easily concealed.

We saw how Lodewyk Bendikson, head of The Huntington's first photographic department from 1928–43, pioneered the use of spectral imaging to reveal what was hidden in rare books and manuscripts.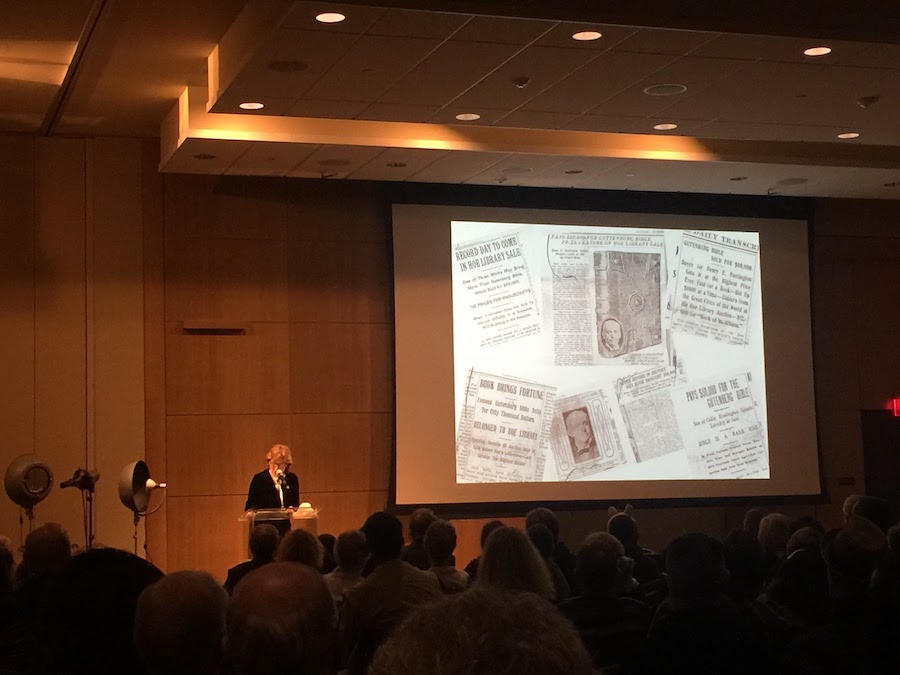 We listened to an amazing lecture on hidden writings and ultraviolet examinations of old manuscripts!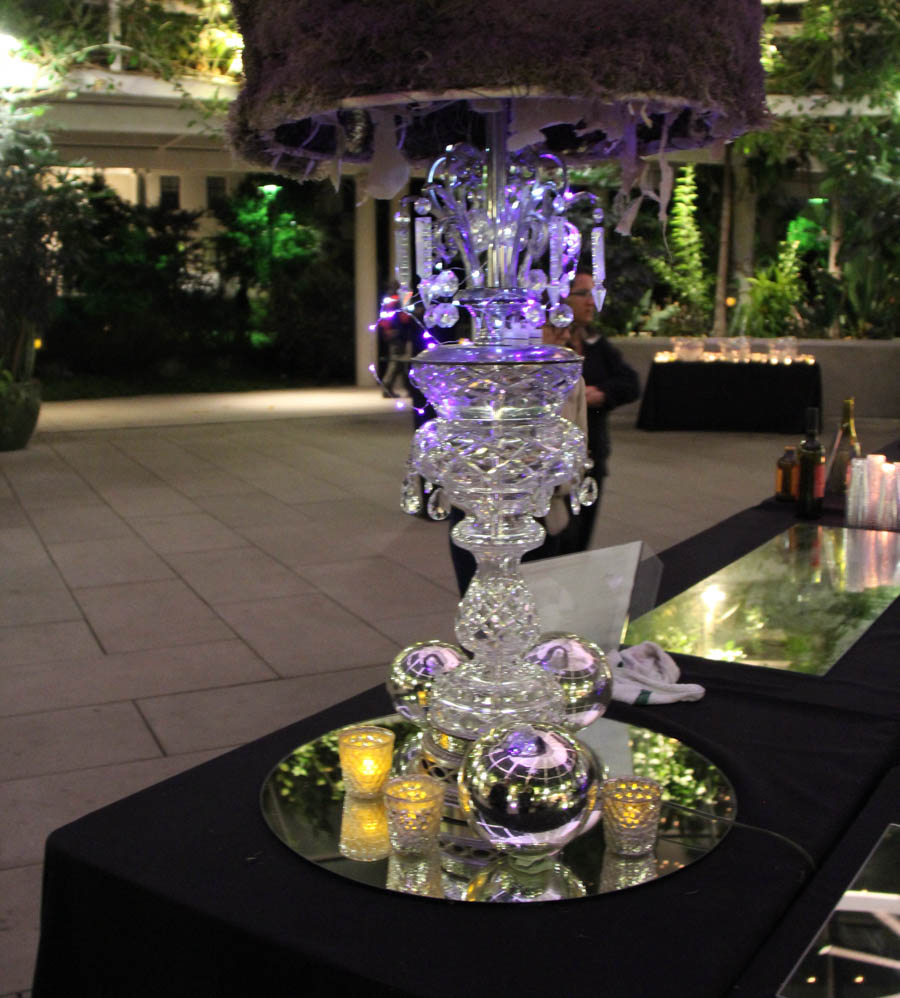 Beautiful decorations in the rotunda

40 feet above our heads!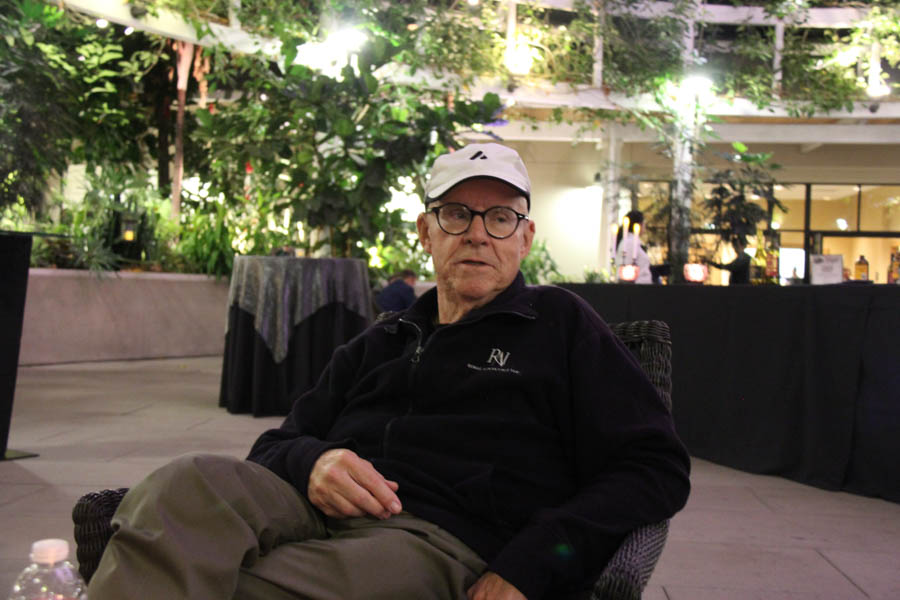 Greg gets to rest after walking for quite a while!

You can tell... A joke is forthcoming!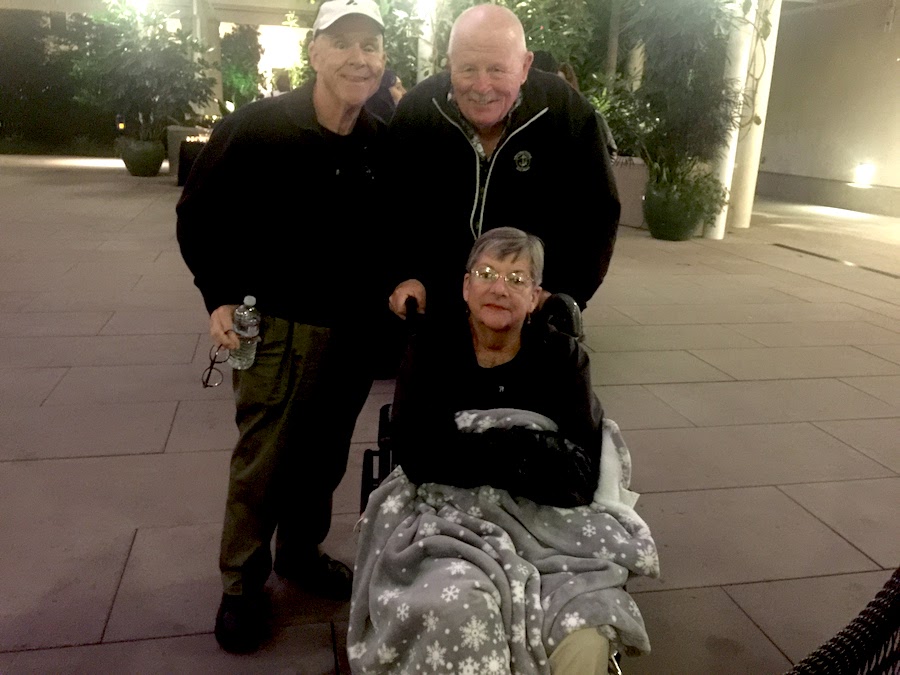 The fantastic trio... Getting for the ride home!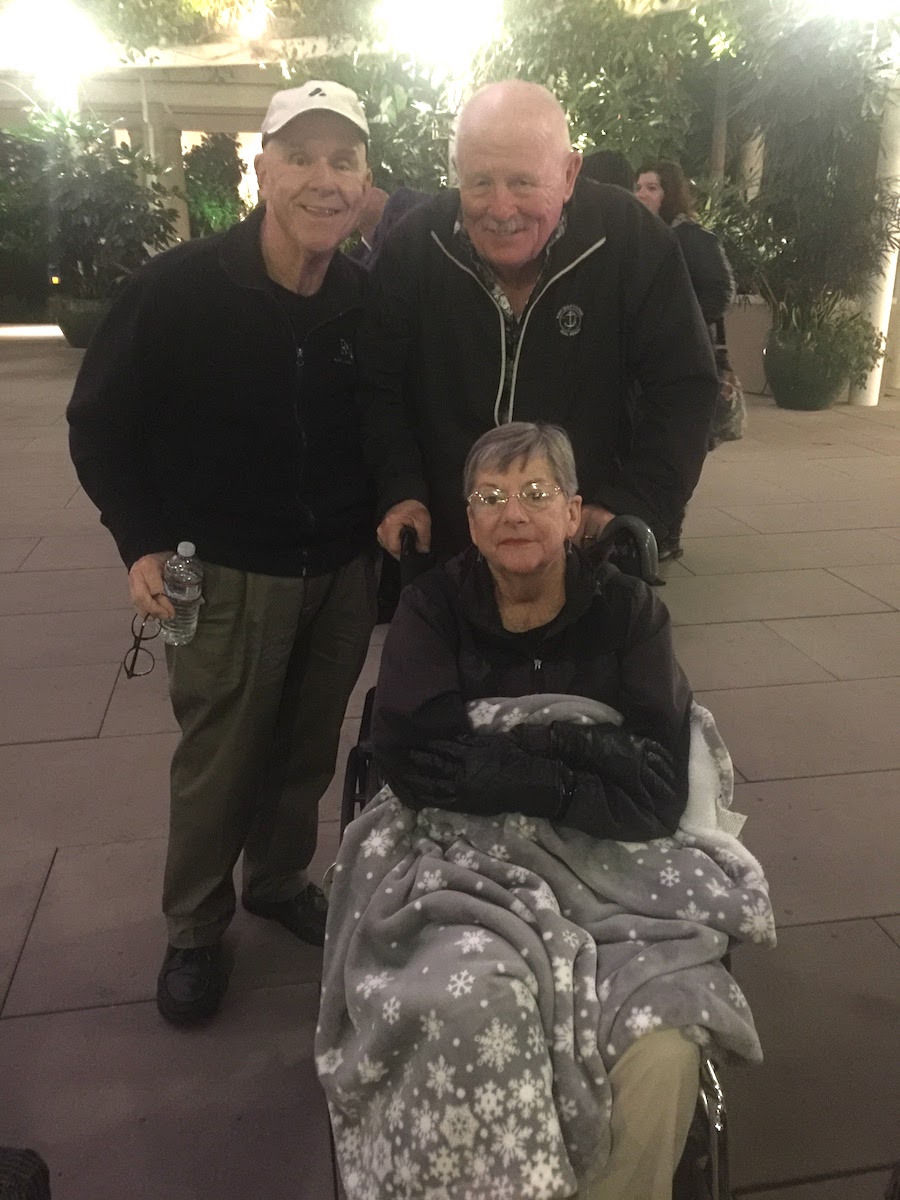 We look pretty good... We determined we have been friends with
Greg for over seventeen years! Wow!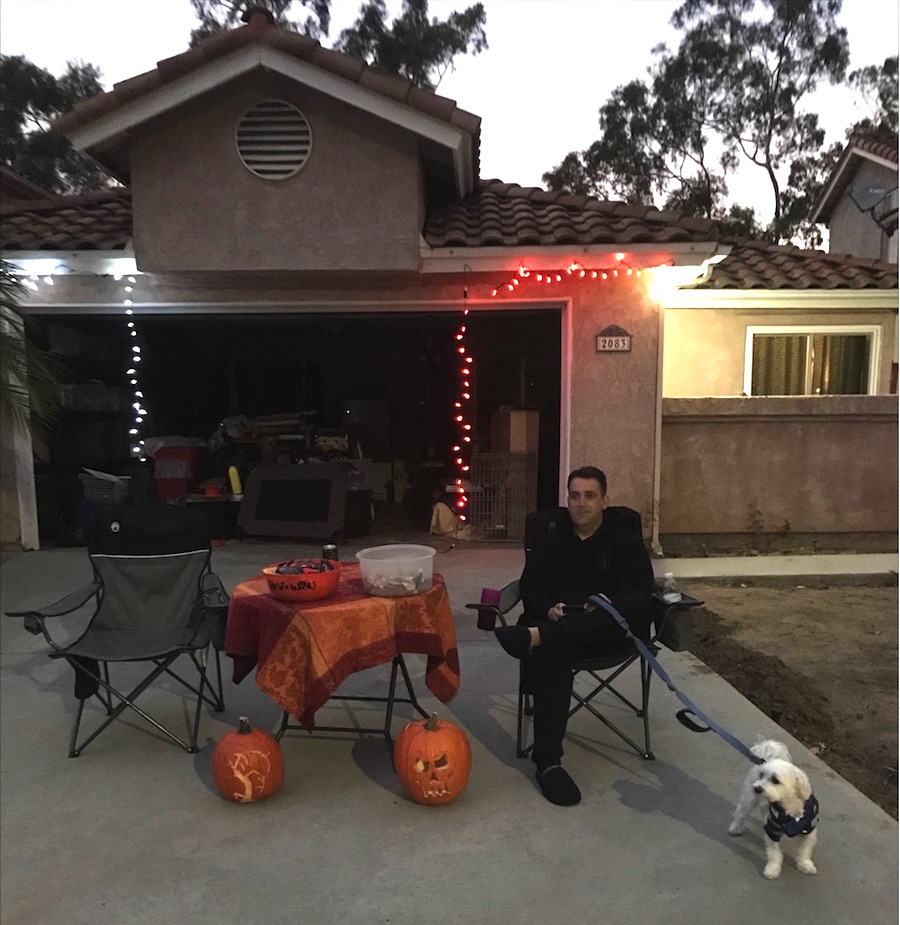 Meanwhile in Oceanside Pete awaits the trick or treaters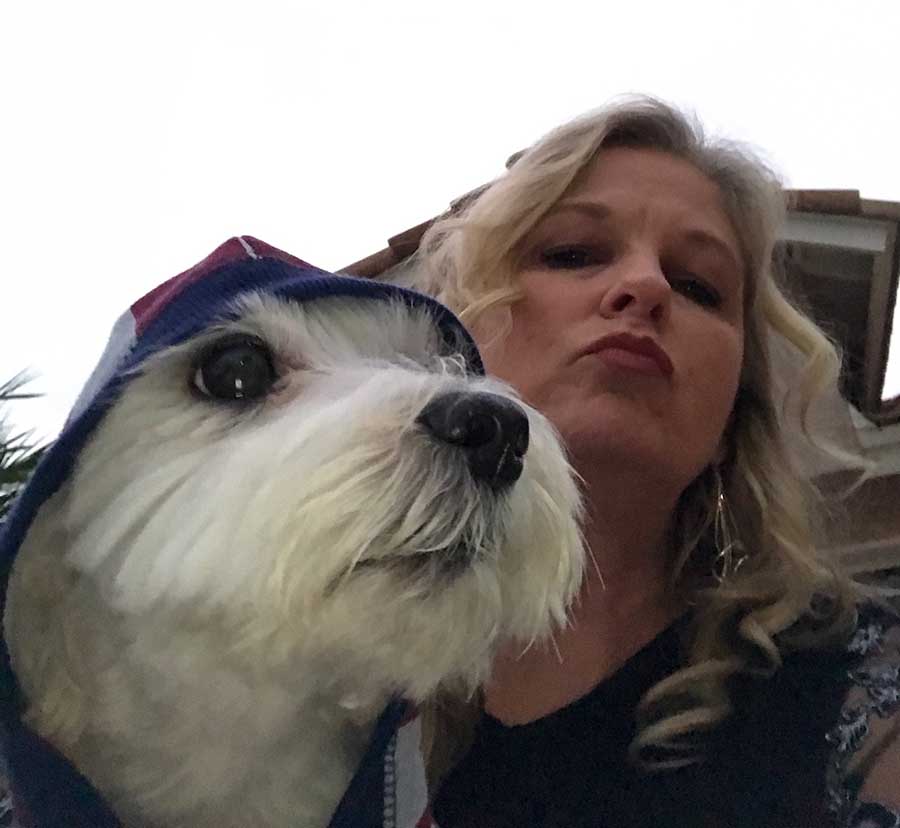 and in Oceanside... Toby scares them kids away!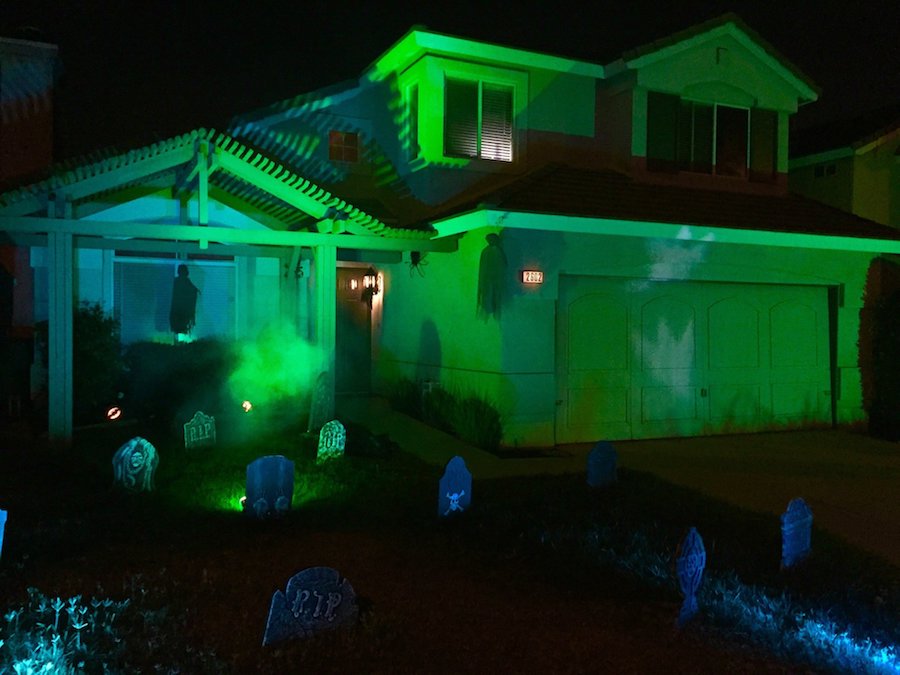 ...and in Corona the Duda's scare the neighborhood kids