Celebrating Twenty Years!
Life Day is our celebration of the day Sue began recovering from cancer. We found out she had cancer in 1997 when Dr. Deborah Pauer had to tell us (Sue's regular doctor took the day off when the results came back in).
We have known Deborah for twenty years now!
We normally go to Disneyland but today it was 104 degrees outside so we stayed at Catal in Downtown Disney visiting with friends!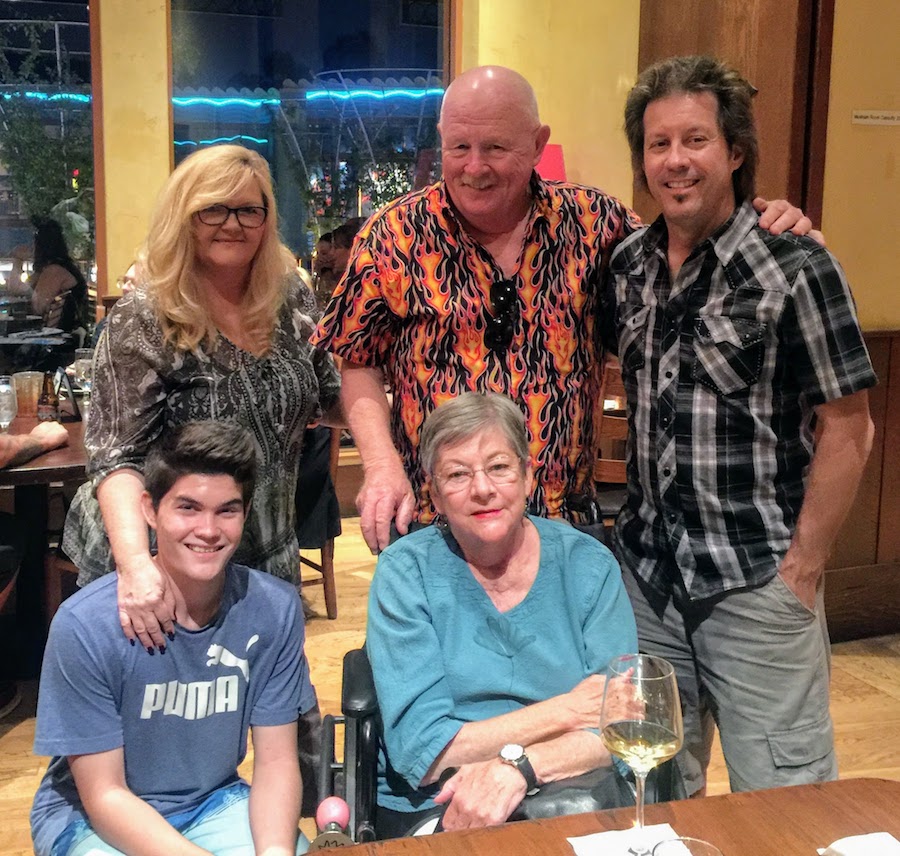 Celebrating at Catal