Mary, Paul and Grandon Nikk with Kayla!

What did I do now???

Guess who won the costume contest??
Pumpkin Carving At Home 10/30/2022
Pauk was down for the count but that did not stop us. Ronin and family came over and set up the carving activities. Irene join the crowd. JOe had COVID so he stayed home. Zack's family weas sick so they stayed home. We waibed off Lisa nad Pete because we had no idea what Paul was going to feel like. Michese and Franklyn plys Connor were no-shows> It was just the six of us but we had a ball!

Mary made her famous eyeball drink!!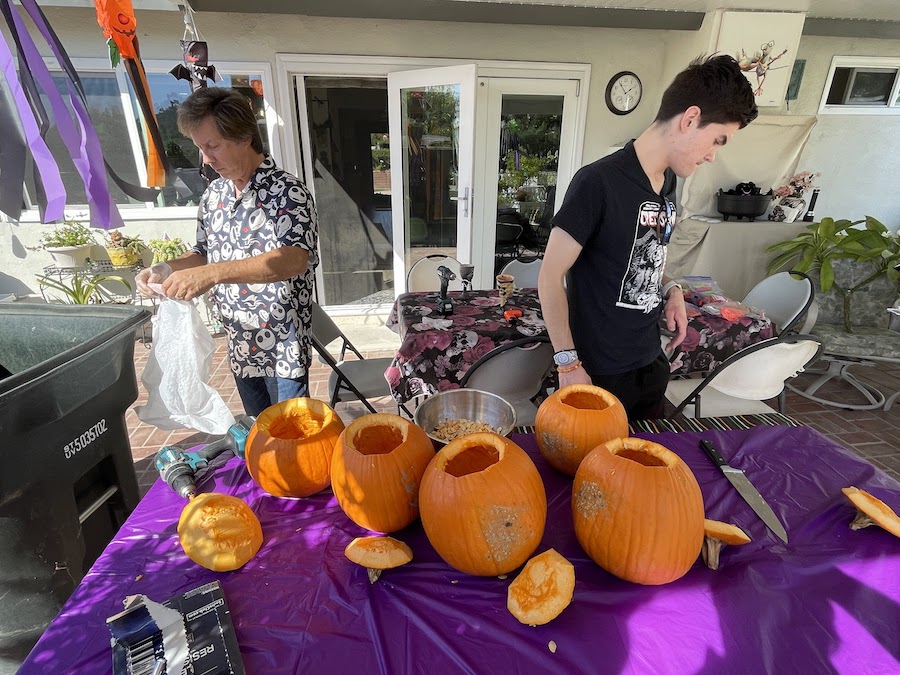 The boys set up everything as Paul was not able to do it this year.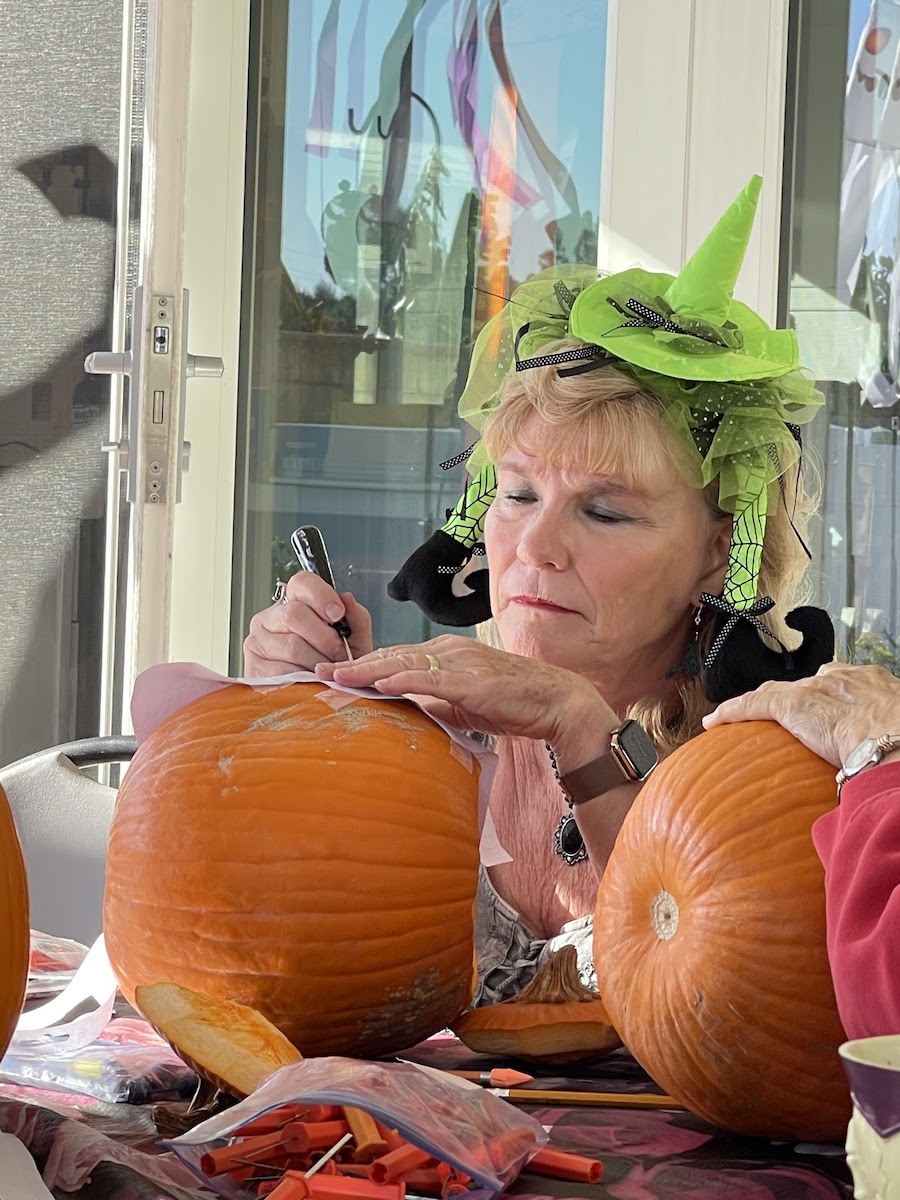 Mary was constipating on her project oblivious to her surroundings.

a>