Rogers "Magic and Mayhem" Just Opened And We Visited 9/8/2017
A large owl glides through the air, there is a black cat sitting silently on the wall. Shoppers walk by, carts loaded with plants, oblivious to the mysterious activity surrounding them. Only those who know can detect the bewitching activity and excitement in the air.
For a limited time, it is possible to slip behind the wall, into a small alley lined with curious boutiques. A number one source for rare and vintage spell books can be found next to an apothecary selling strange potions.
Magical creatures are for sale behind windows stacked with wands and broomsticks. Come and visit us before the door disappears, and step into a world of Magic & Mayhem.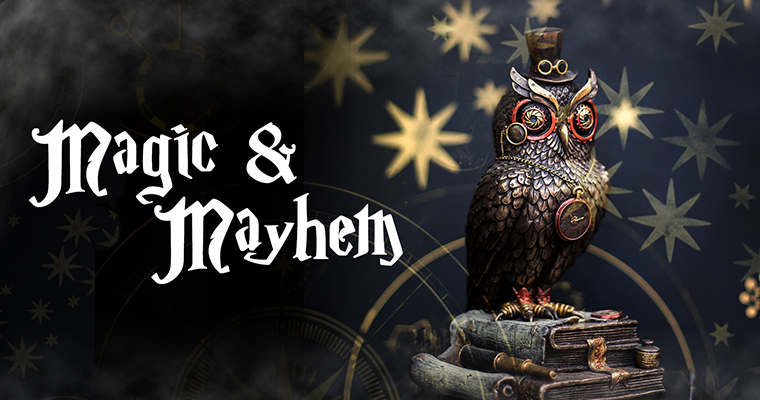 Did You Know? - If you see a spider on Halloween, it is the spirit of a loved on watching over you.

Welcome... Be prepared!

Looks a little scary!

Should we go inside?

Oodles of goodies and scary things!

Even the ceiling is decorated!

Pumpkins everywhere!

Wonderful artwork
Did You Know? - Vergie has been creating original art for over 25 years in her California studio. She has a love for Halloween and Christmas as they remind her of the child-like feeling she had growing up. Each piece takes countless hours to shape, and is completely made by hand. With hauntingly realistic glass eyes her pumpkins and cats come to life and make a great addition to the Halloween season.

Just amazing!

Need some softballs?

Made of velvet

Halloween Crackers? Wow!
Did You Know? - A Christmas Cracker (or in this case, Halloween Cracker) is a cardboard paper tube, wrapped in brightly colored paper and twisted at both ends.
There is a banger inside the cracker, two strips of chemically impregnated paper that react with friction so that when the cracker is pulled apart by two people, the cracker makes a bang.

Soft pumpkins ready for the picking!

Autumn colors were everywhere...

Every inch is decorated at Rogers

I guess they are spook-lets?

The birds await for customers to drop dead from fright!

Cool cats!

Looks like the poison worked!

This drove us buggy!

We needed 22 pounds of this magical stuff
Did You Know? - Conjuration in traditional and most contemporary usage refers to a magical act of invoking spirits or using incantations or charms to cast magical spells. In the context of legerdemain, it may also refer to the performance of illusion or magic tricks for show. This article discusses mainly the original and primary usage, describing acts of a supernatural or paranormal nature.
The word conjuration (from Latin conjure, conjurare, to "swear together") can be interpreted in several different ways: as an invocation or evocation (the latter in the sense of binding by a vow); as an exorcism; and as an act of producing effects by magical means.
The word is often used synonymously with terms such as "invocation" or "evocation" or "summoning", although many authors find it useful to maintain some distinction between these terms. The term "conjuring" is also used as a general term for casting spells in some magical traditions, such as Hoodoo. In that context, amulets and talismans are often kept in a "conjure bag" and "conjuring oils" may be used to anoint candles and other magical supplies and thus imbue them with specific magical powers.
Alternatively, the term "conjuration" may be used refer to an act of illusionism or legerdemain, as in the performance of magic tricks for entertainment.
One who performs conjurations is called a conjurer or conjuror. The word (as conjuration or conjurison) was formerly used in its Latin meaning of "conspiracy".

Even the "wee people" are available to go home with you!

Spider Sting Cider... Delicious!

White skulls seem to be smiling... What do they know that we do not?

Silver skulls... The crack themselves up!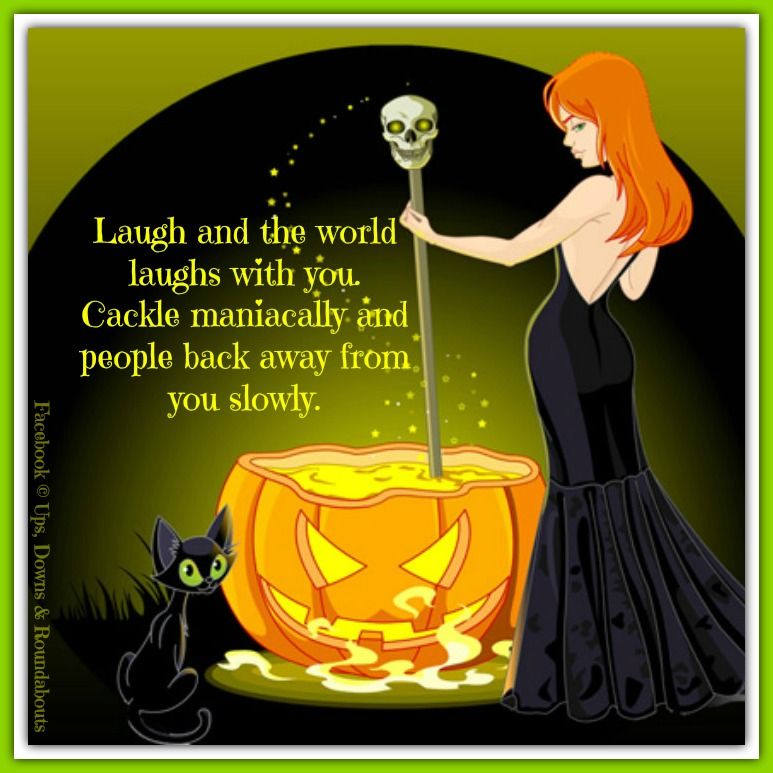 We prefer the "filter" version!

Keep away from adults...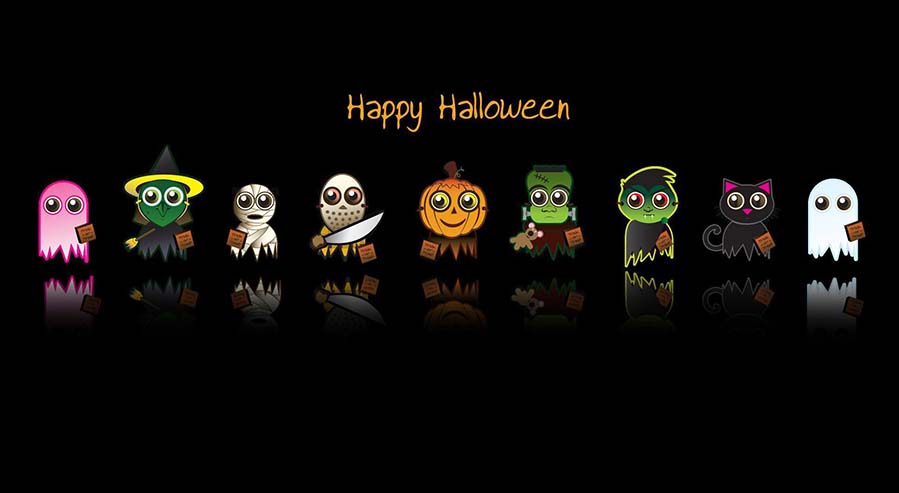 Perhaps a little too much poison?

Walking through Rogers is always fun!

We resisted the urge to play the piano

Need a mask?

Sneak a peek!

We walked to the Christmas Store area and it was under
construction - We could see some of the trees that were in work!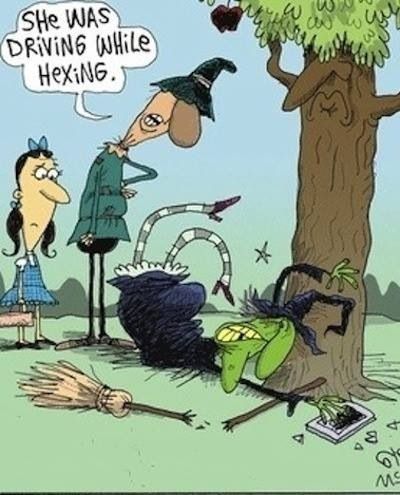 We did not HEX on the way home!