Saturday Evening Avalon Ball (Page Nine)
After a great meal, it is good to take a walk to the Casino. A half-mile of casual strolling feels good!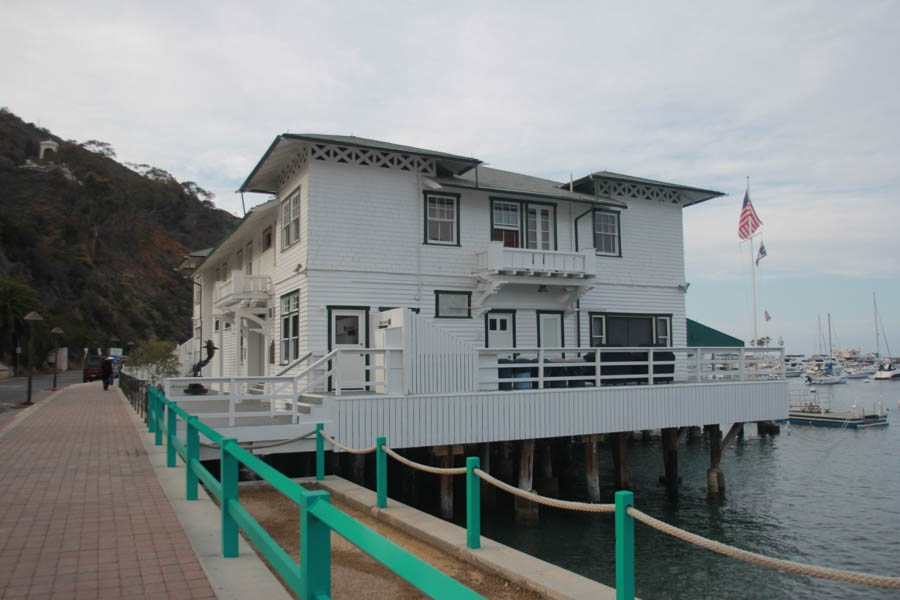 We are on our way!

Destination directly ahead!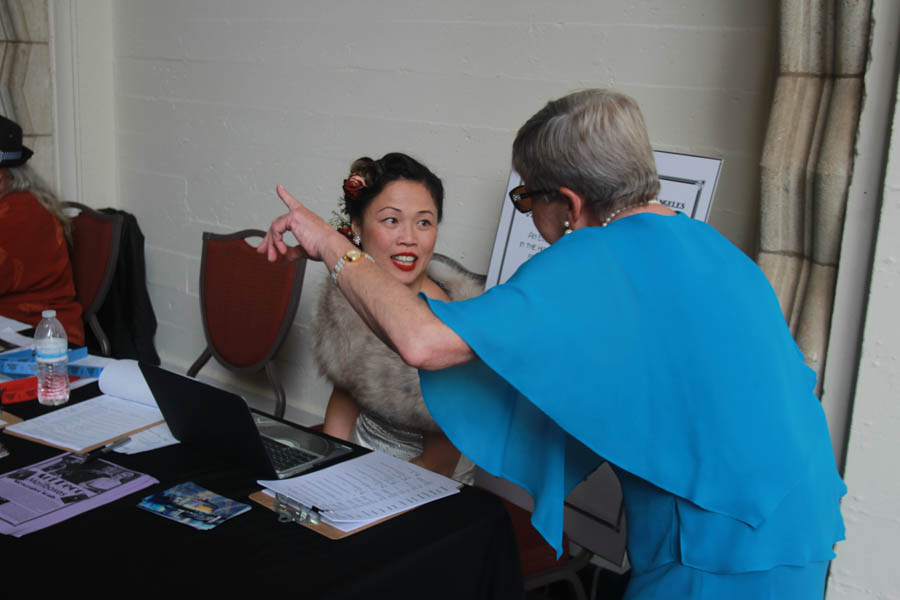 Sue meets Charlene... An Art Deco Society Leader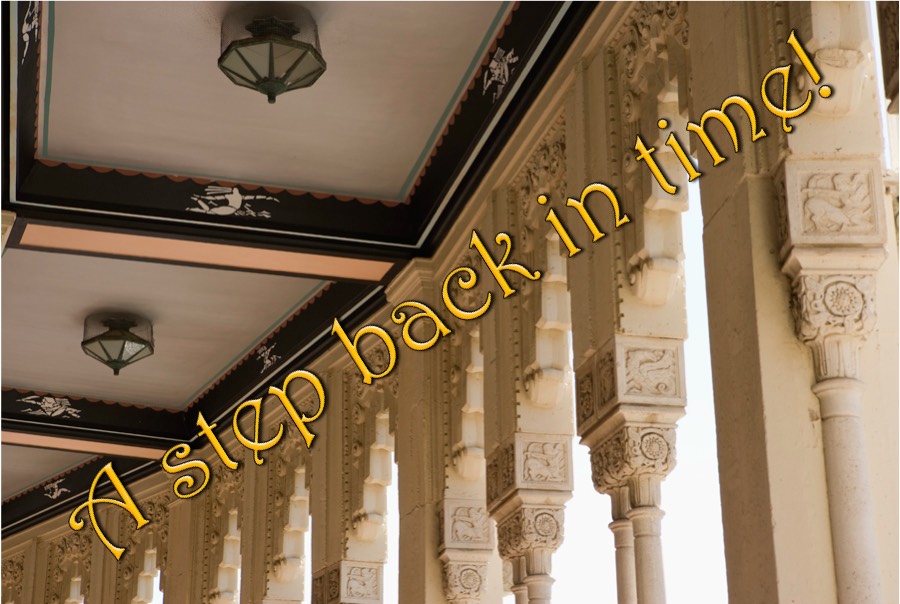 The clock has moved to 1932...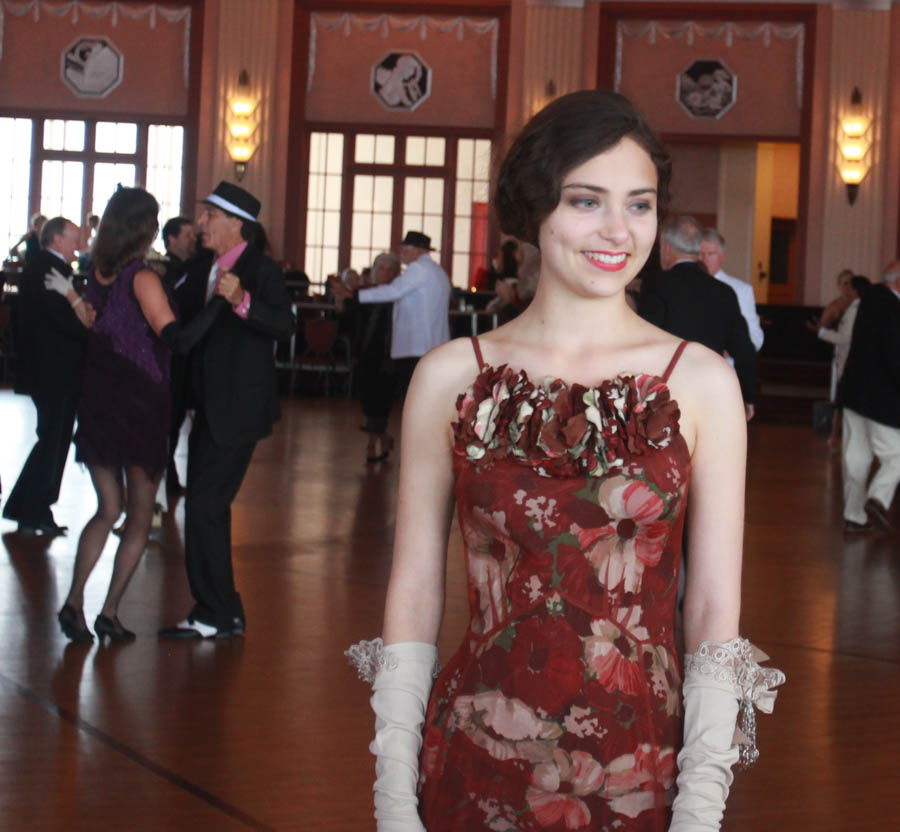 Ladies were wearing beautiful period costumes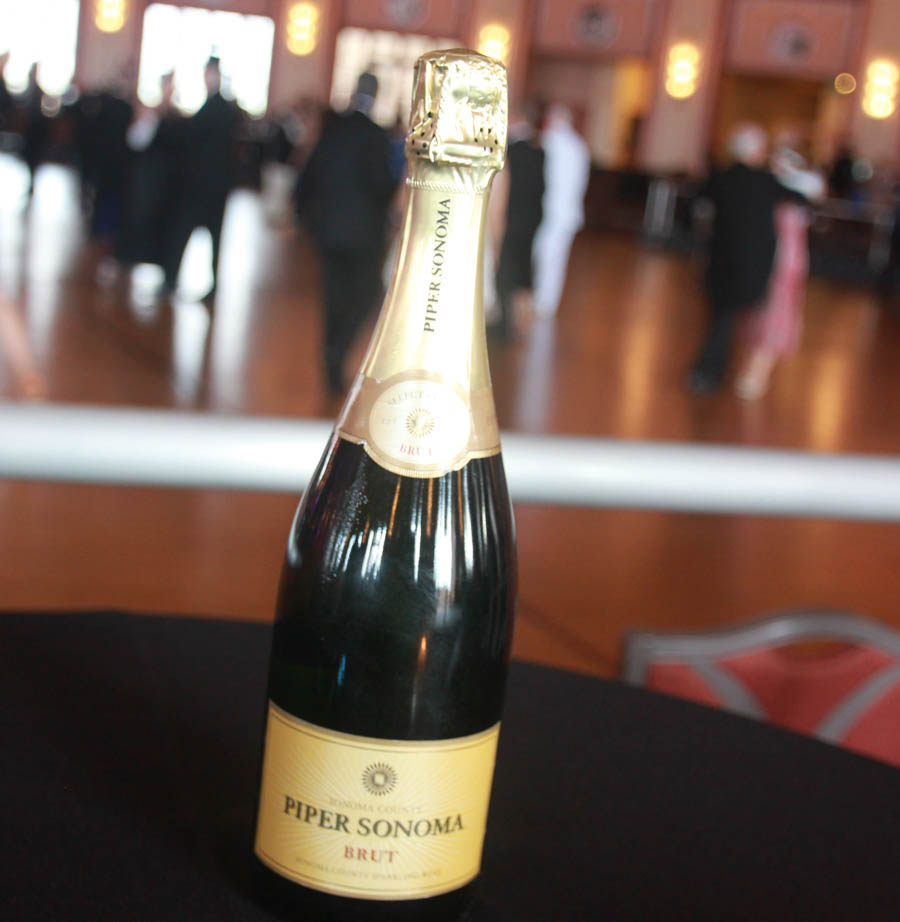 We began the dance with some bubbley

At our age... We will dance on the floor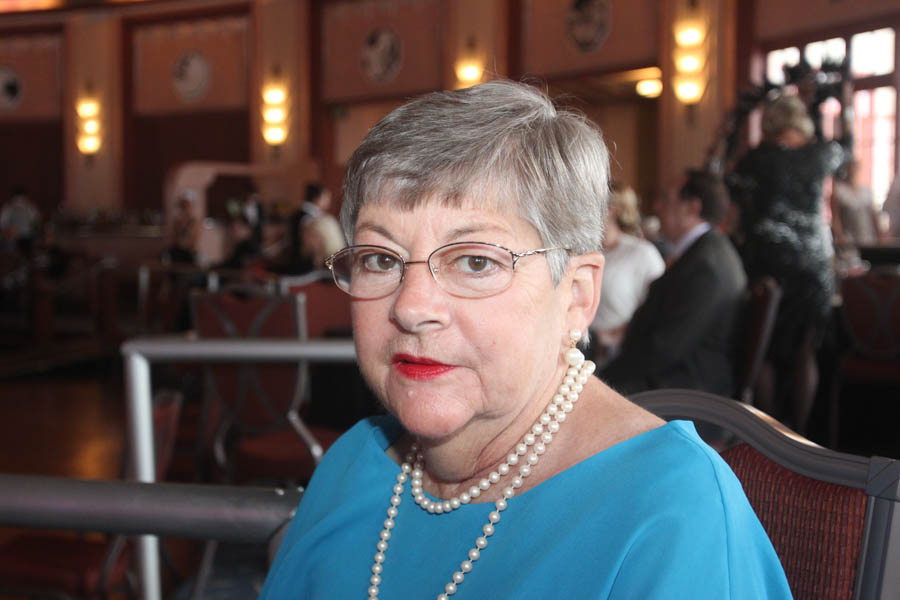 "Did I hear the word champagne??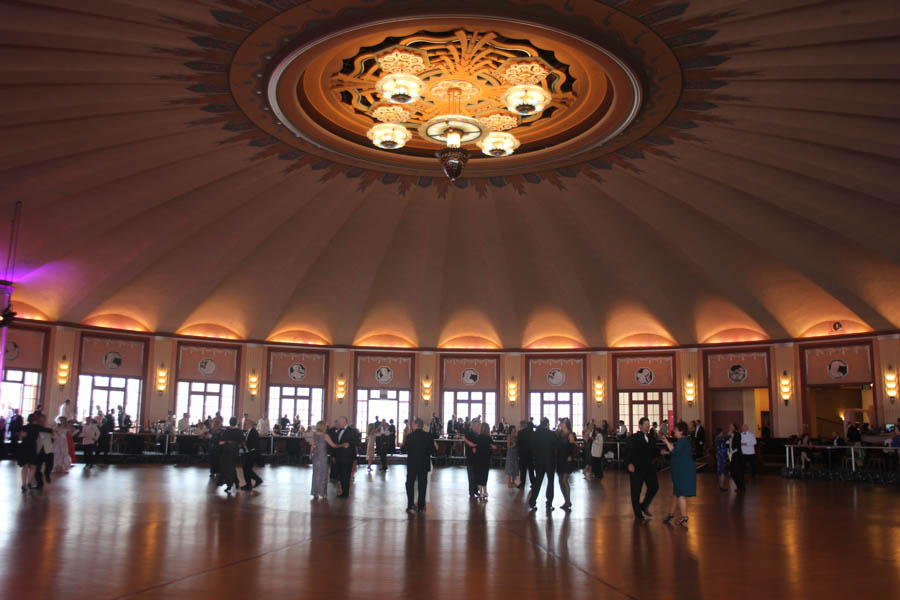 It's a magnificent room!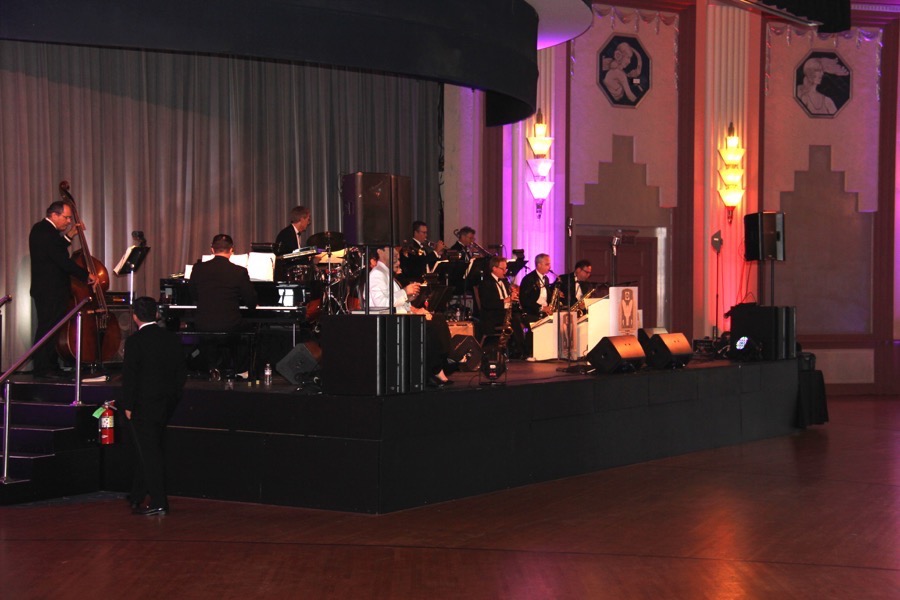 MAgnificent band - (Courtesy of Hans Thedens)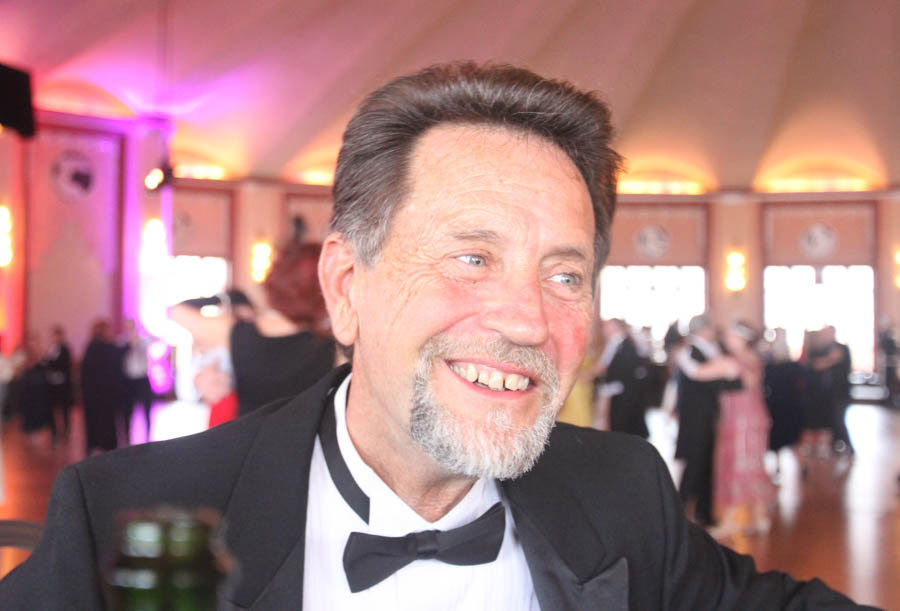 Bob lit up when he heard the word champagne!

Donna decorated our table!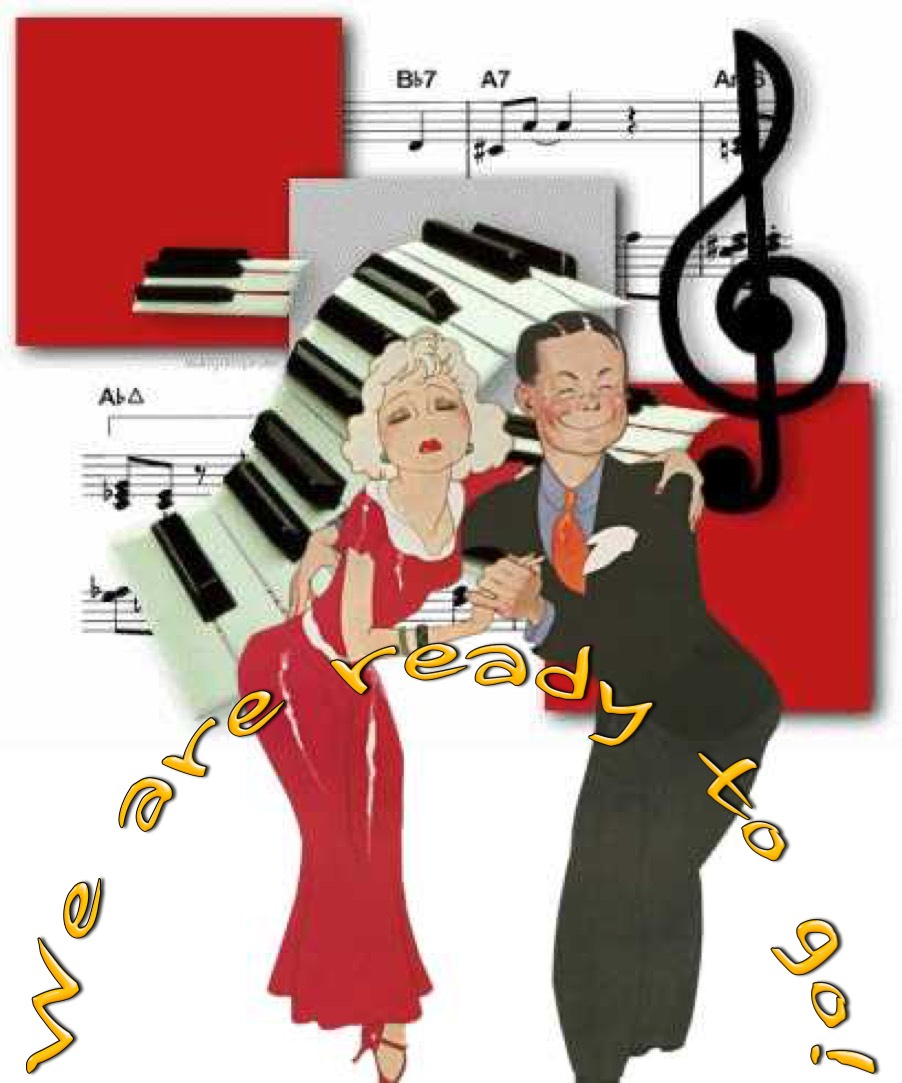 Time to dance

Kick up those heels!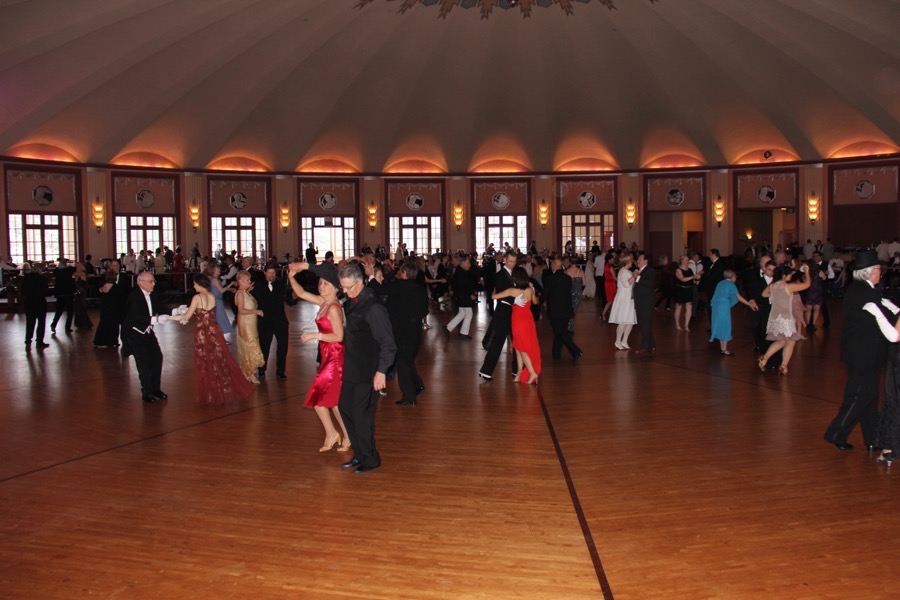 The room was rocking - (Courtesy of Hans Thedens)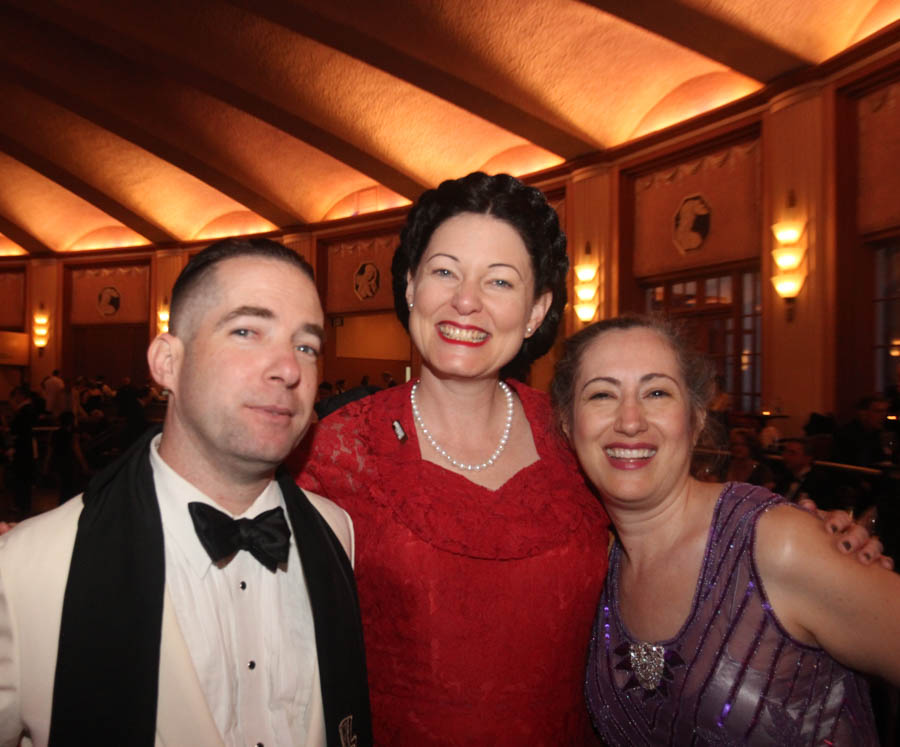 Art Deco Society Officers came to thank our group for the champagne!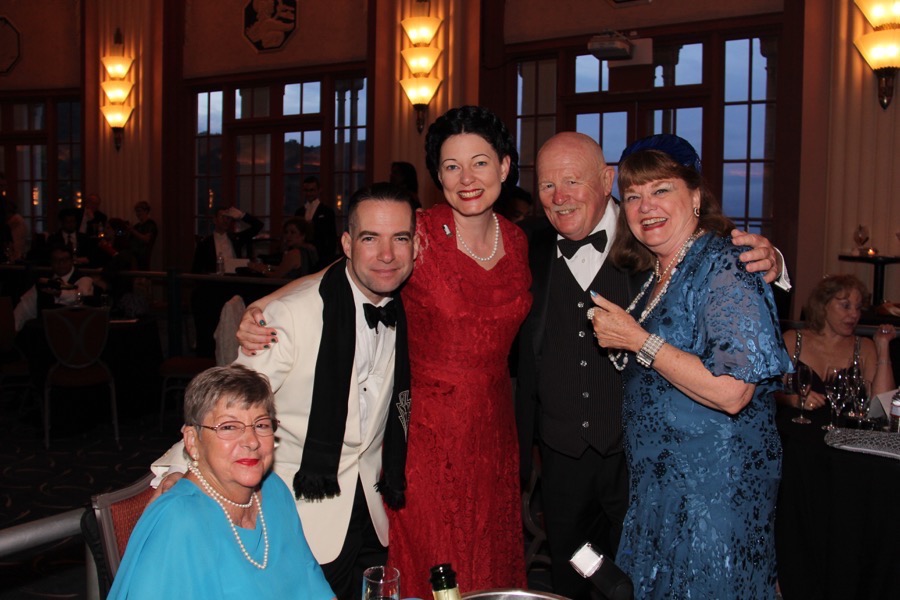 Thank you guys for reserving our tables! - (Courtesy of Hans Thedens)

She has a selfie stick, right?
Did You Know? - A cigarette holder is a fashion accessory, a slender tube in which a cigarette is held for smoking. Most frequently made of silver, jade or bakelite (popular in the past but now wholly replaced by modern plastics), cigarette holders were considered an essential part of ladies' fashion from the mid-1910s through the early-1970s.
Cigarette holders range from the simplest single material constructs to incredibly ornate styles with complex inlays of metal and gemstones. Rarer examples of these can be found in enamel, horn, tortoise shell, or more precious materials such as amber and ivory.

As with evening gloves, ladies' cigarette holders are measured by four traditional formal standard lengths:

• opera length, usually 16 to 20 inches/40 to 50 cm
• theatre length, 10 to 14 inches/25 to 35 cm
• dinner length, 4 to 6 inches/10 to 15 cm
• cocktail length, which includes shorter holders

Traditionally, men's cigarette holders were no more than 4 inches long

The holder was also used as a practical accessory, as before the advent of filtered cigarettes in the 1960s, the holder served several purposes.
A holder kept tobacco flakes out of the smoker's mouth, kept the thin cigarette paper from sticking and tearing on the smoker's lips, prevented nicotine stains on fingers, cooled and mellowed the smoke and kept side-stream smoke from stinging the smoker's eyes. Occasionally the holder would be built to encase a filter for taste and later, health reasons.
Though modern cigarettes are generally manufactured with an existing filter, filtered cigarette holders are occasionally used as a secondary filtration system, and to prevent nicotine staining of the fingers.
A similar holder made of wood, meerschaum or bakelite and with an amber mouthpiece was used for cigars and was a popular accessory for men from the Edwardian period until the 1920s.


Gail has the camera at the ready

Great performance - (Courtesy of Hans Thedens)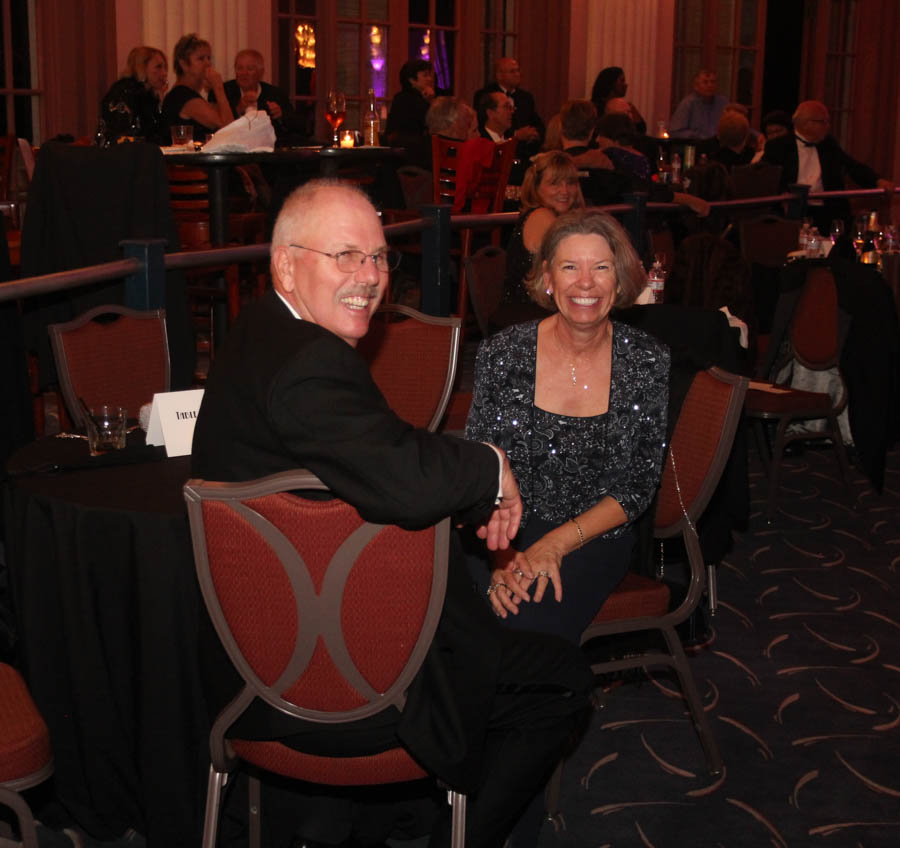 "We are on our way to the dance floor!"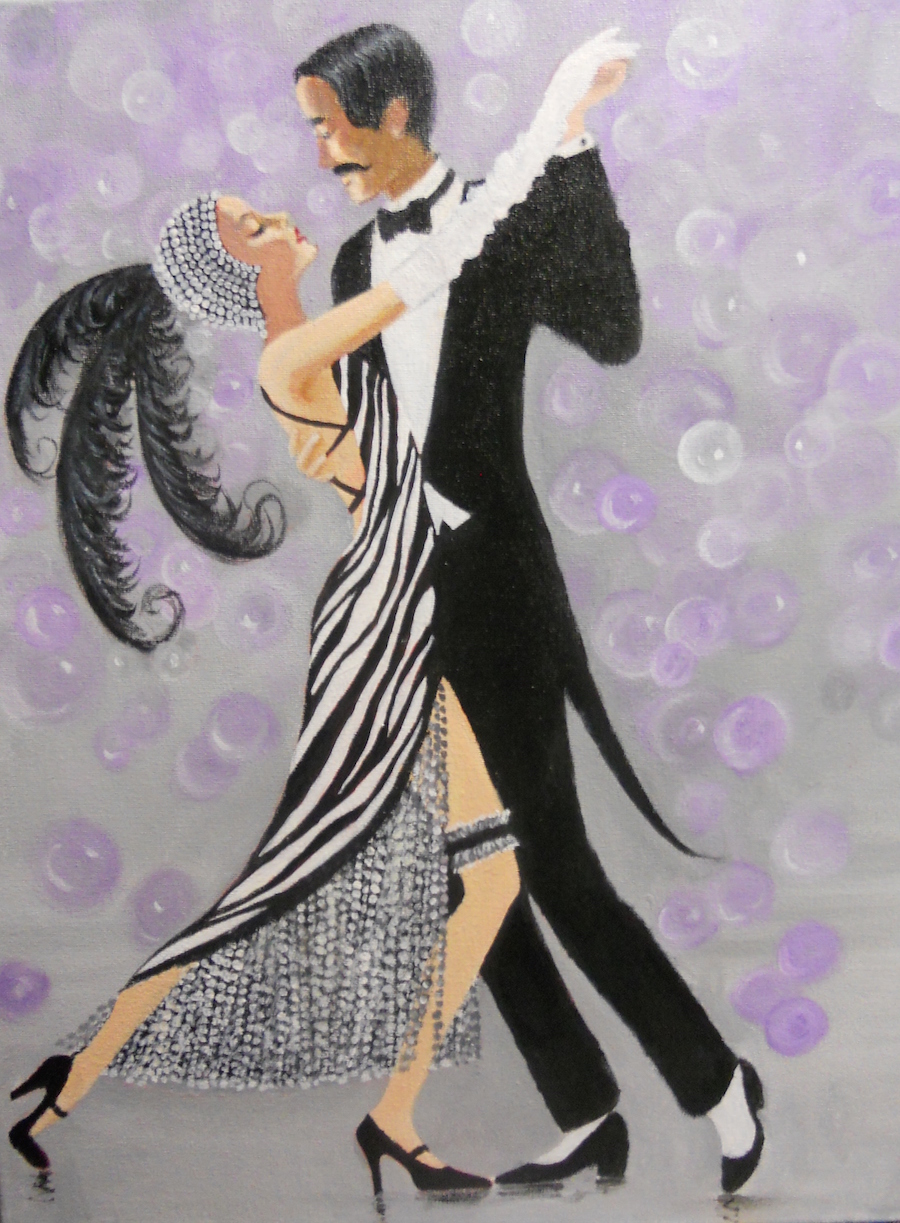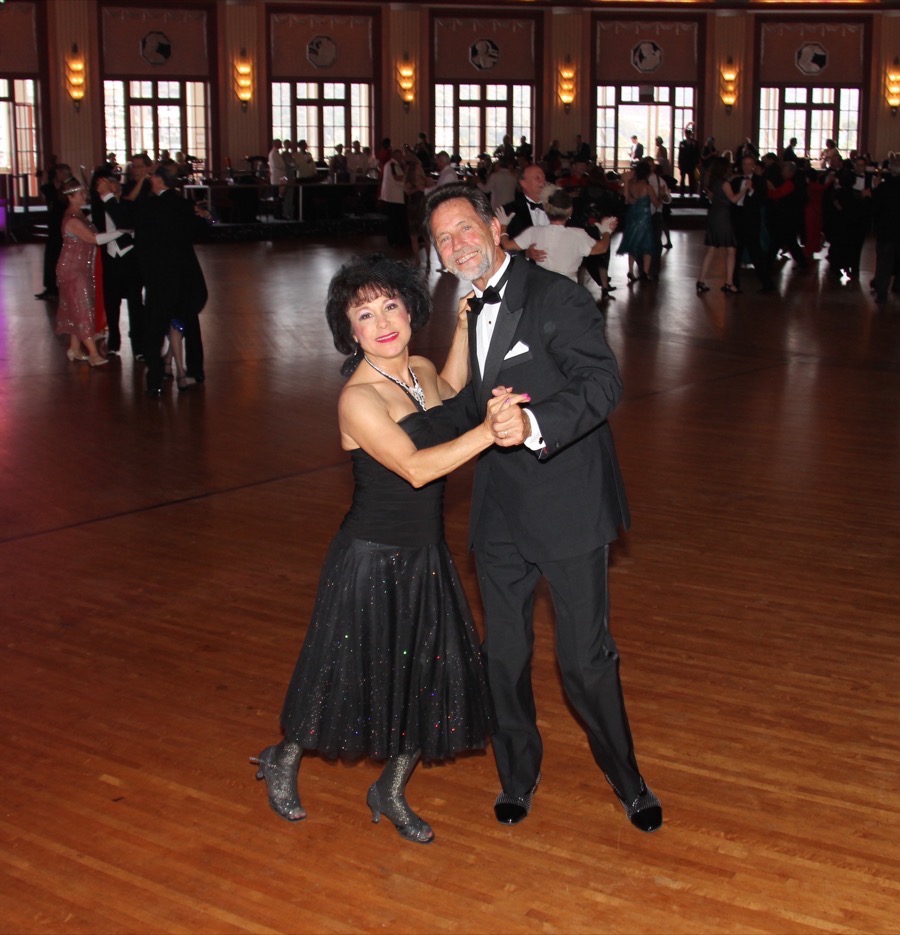 We like our poster better - (Courtesy of Hans Thedens)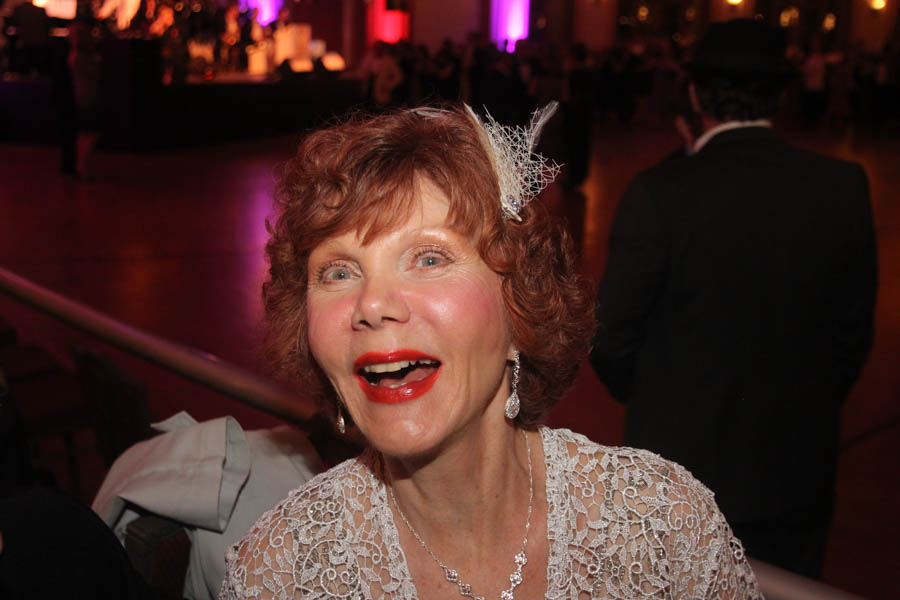 Love the little hat Beverly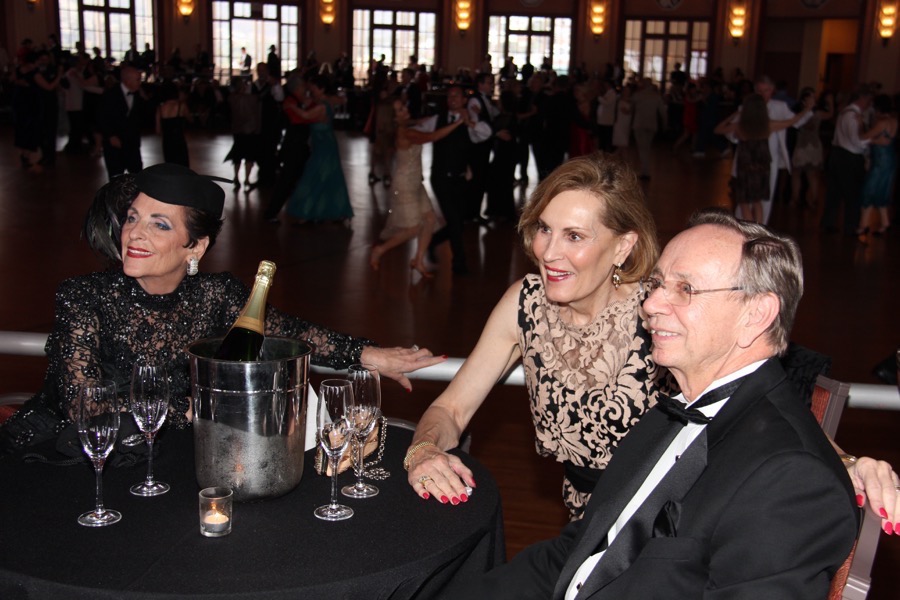 "They might be doing a conga line... Wanna do it?" - (Courtesy of Hans Thedens)

Gigi is ready for the conga line - (Courtesy of Hans Thedens)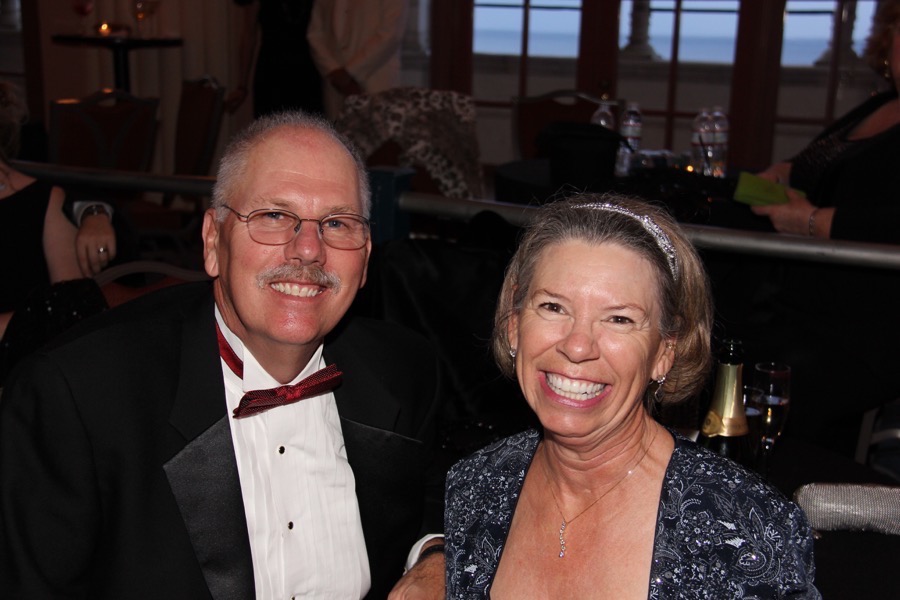 "I hear a conga starting.... Are you ready?" (Courtesy of Hans Thedens)

"Terey does a mean conga!" - (Courtesy of Hans Thedens)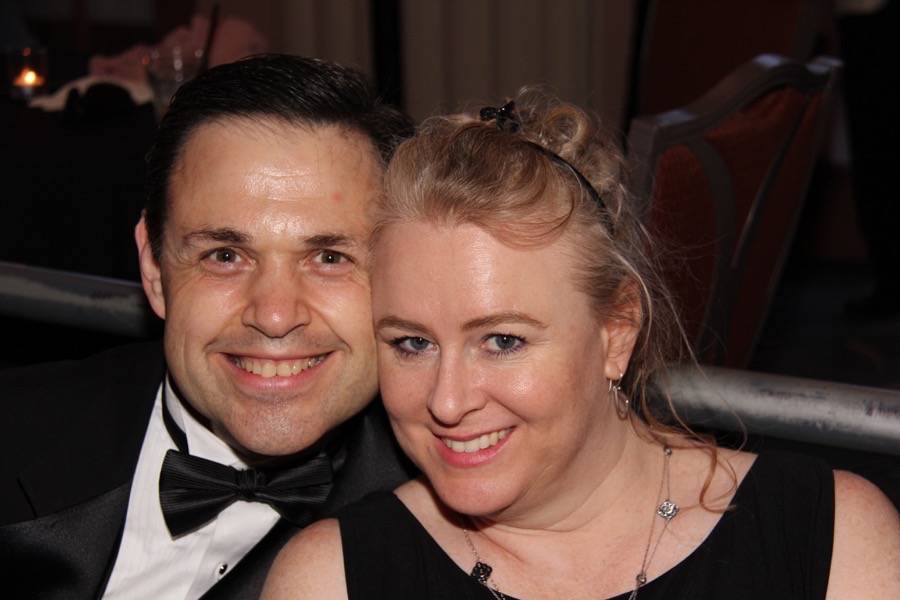 Sam is not afraid of the conga! (Courtesy of Hans Thedens)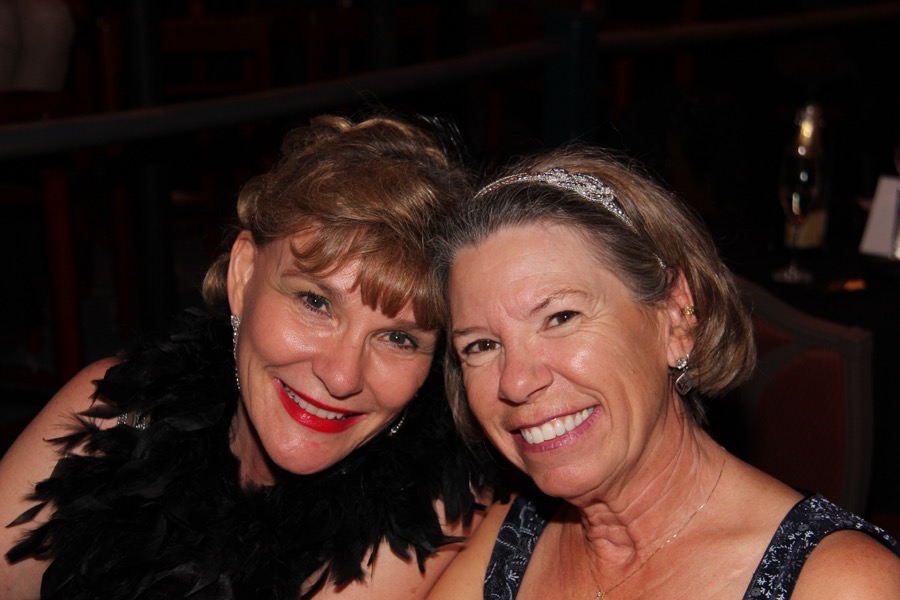 Mary and Holly are teaming up - (Courtesy of Hans Thedens)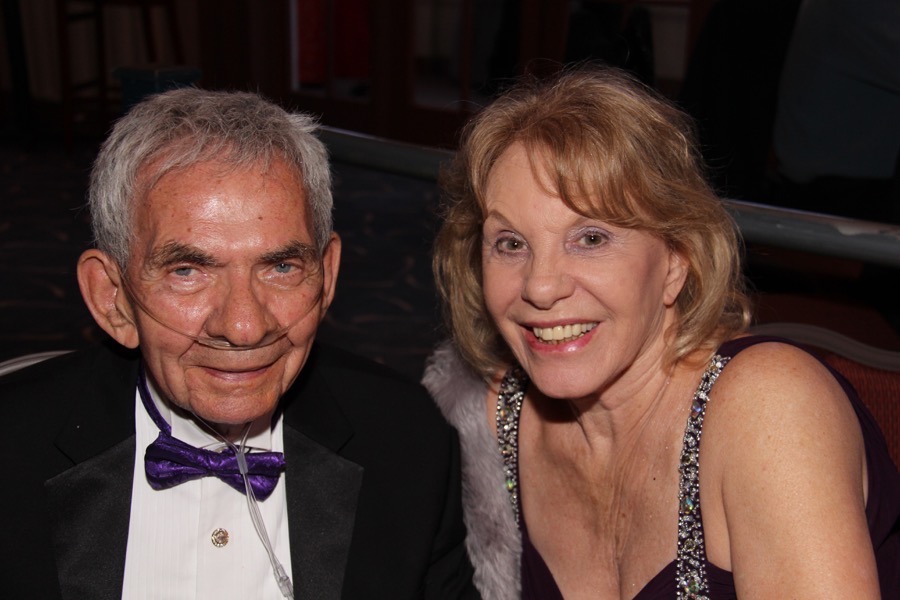 We are ready to conga! (Courtesy of Hans Thedens)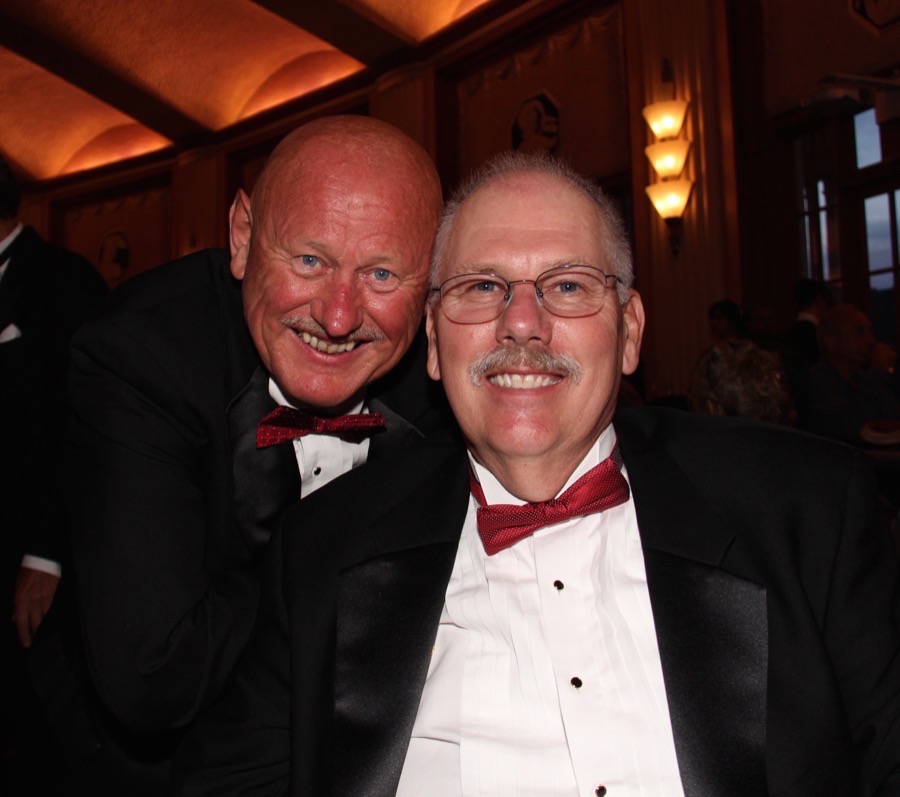 Hans and Bill showing the proper wearing
of red bow ties - (Courtesy of Hans Thedens)

We are off to conga! (Courtesy of Hans Thedens)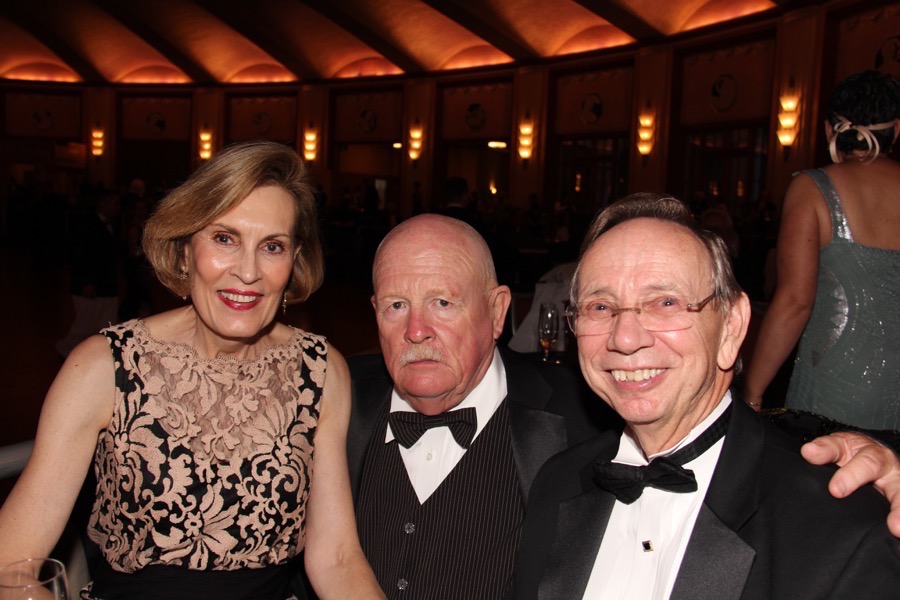 Paul is in pain... they are sitting on his lap! - (Courtesy of Hans Thedens)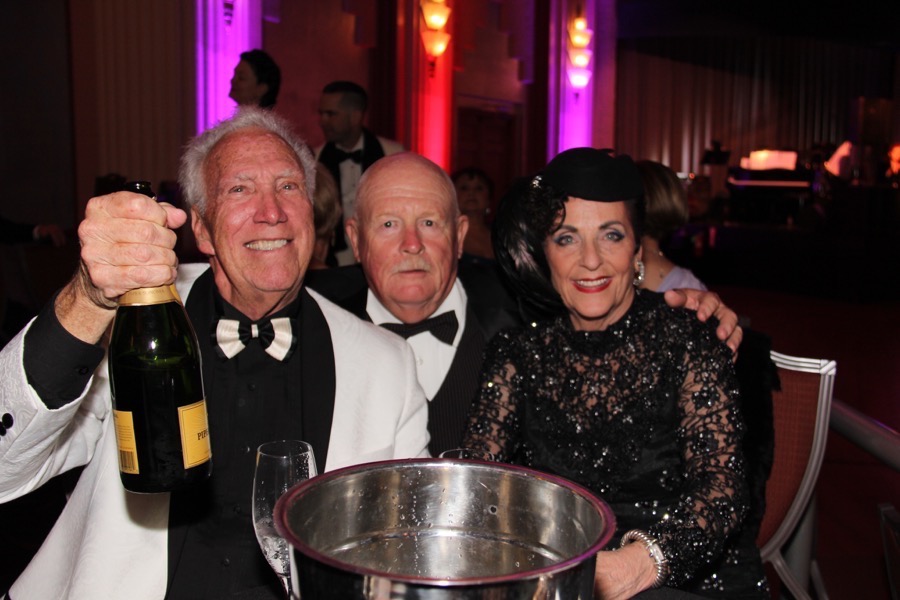 Ed is obviosly in charge...
He has the champagne - (Courtesy of Hans Thedens)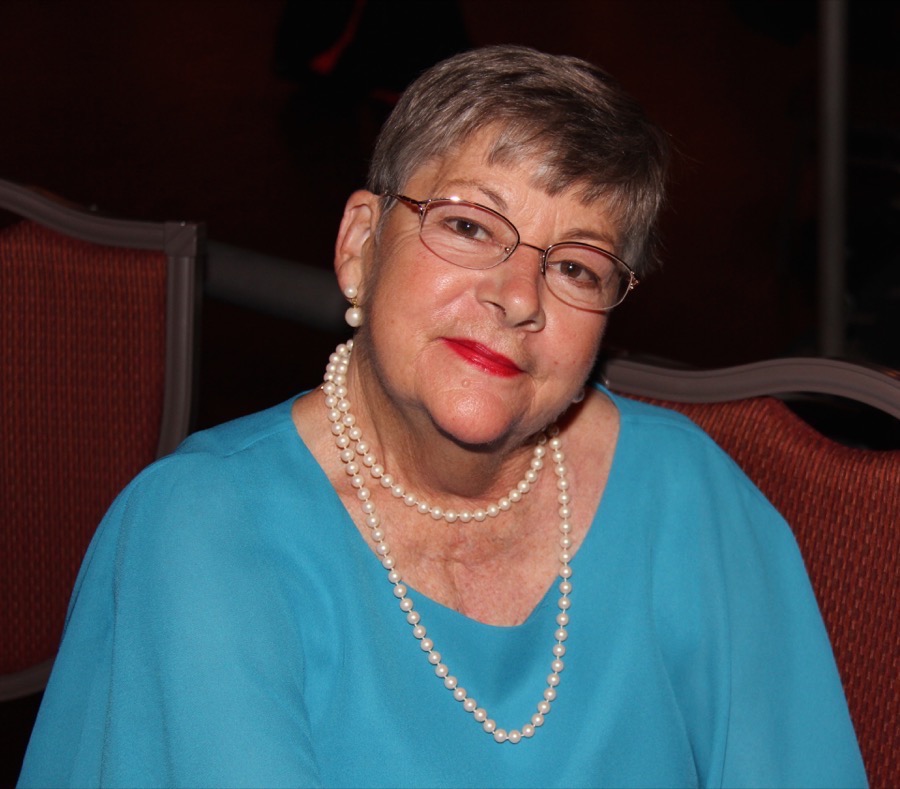 Sue provides the adult supervision - (Courtesy of Hans Thedens)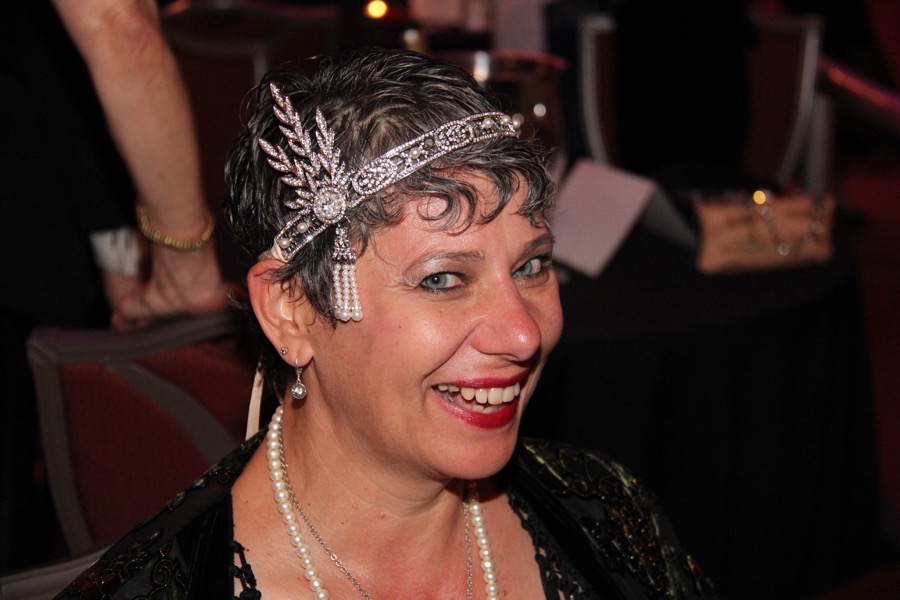 Kerstin is counting the champagne bottles (Courtesy of Hans Thedens)

Ed plays the bongo's - (Courtesy of Hans Thedens)
Did You Know? - Bongos (Spanish: bongó) are an Afro-Cuban percussion instrument consisting of a pair of small open bottomed drums of different sizes. In Spanish the larger drum is called the hembra (female) and the smaller the macho (male). They are membranophones, or instruments that create sound by a vibration of a stretched membrane.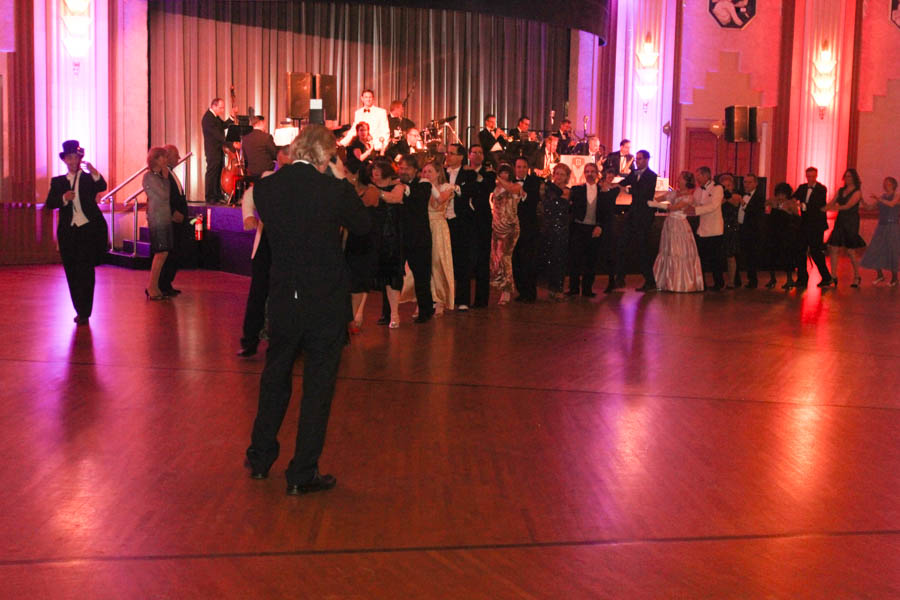 Watch Out!! Here they come!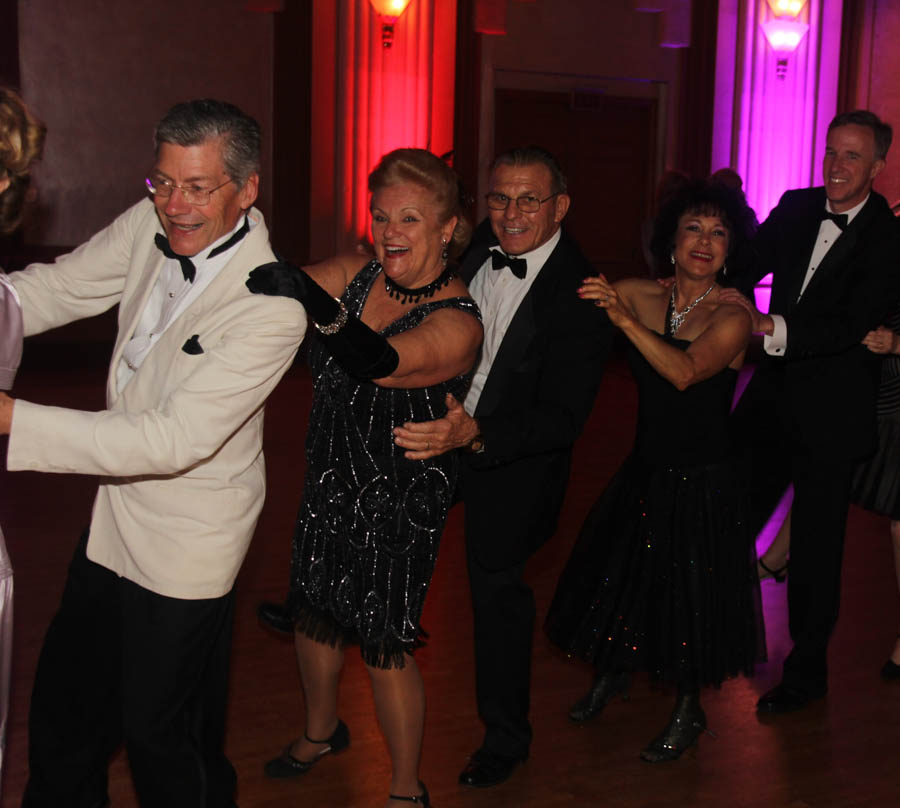 Turning the corner...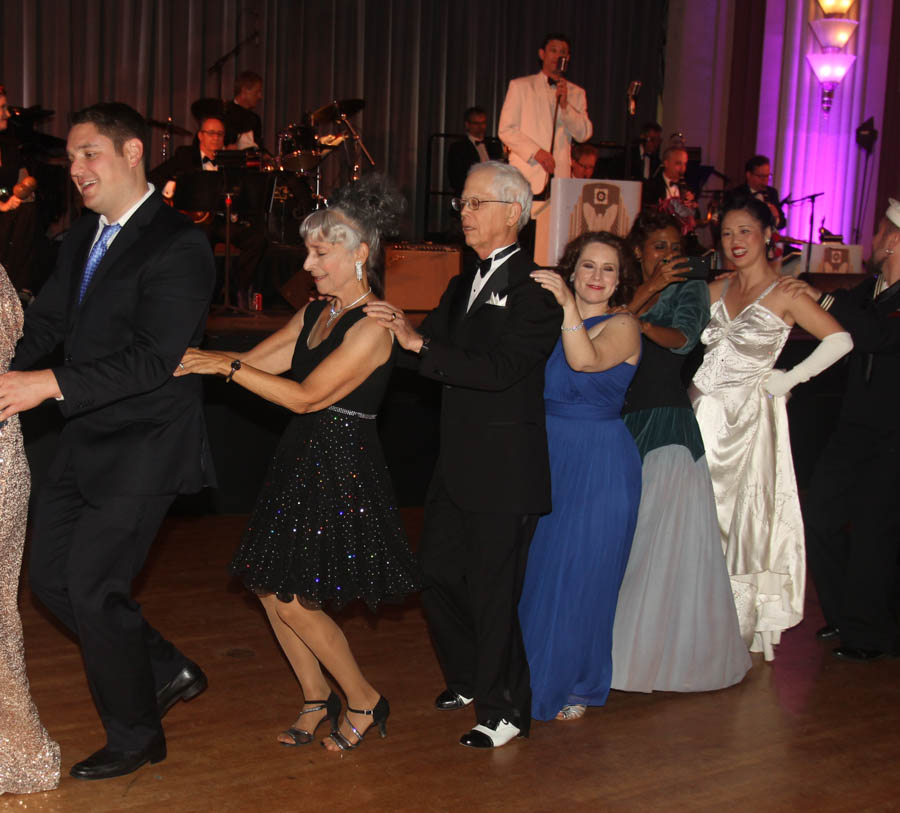 Ken and Marion look right at home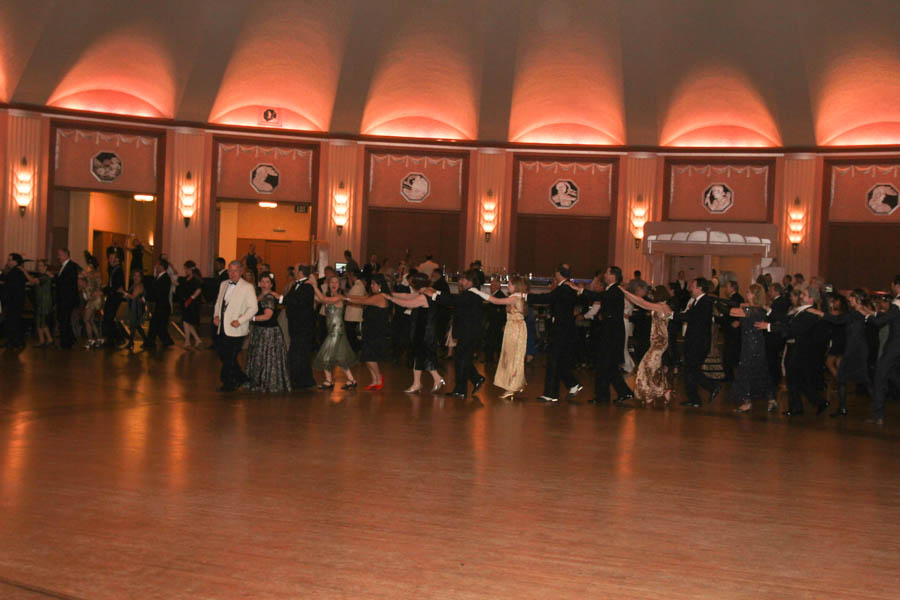 There were almost 300 people in the line at one time!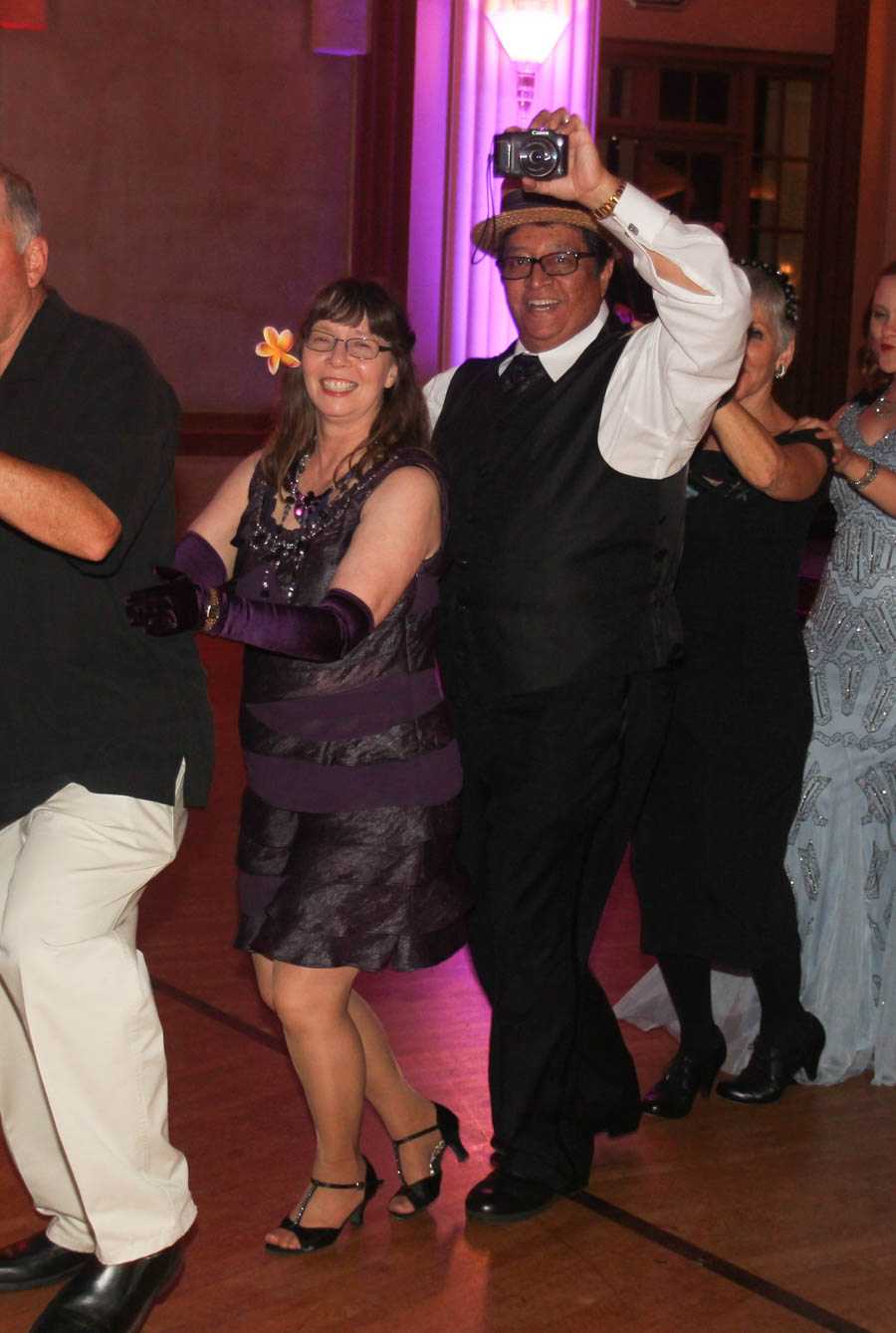 Sherie and Jose collect the evidence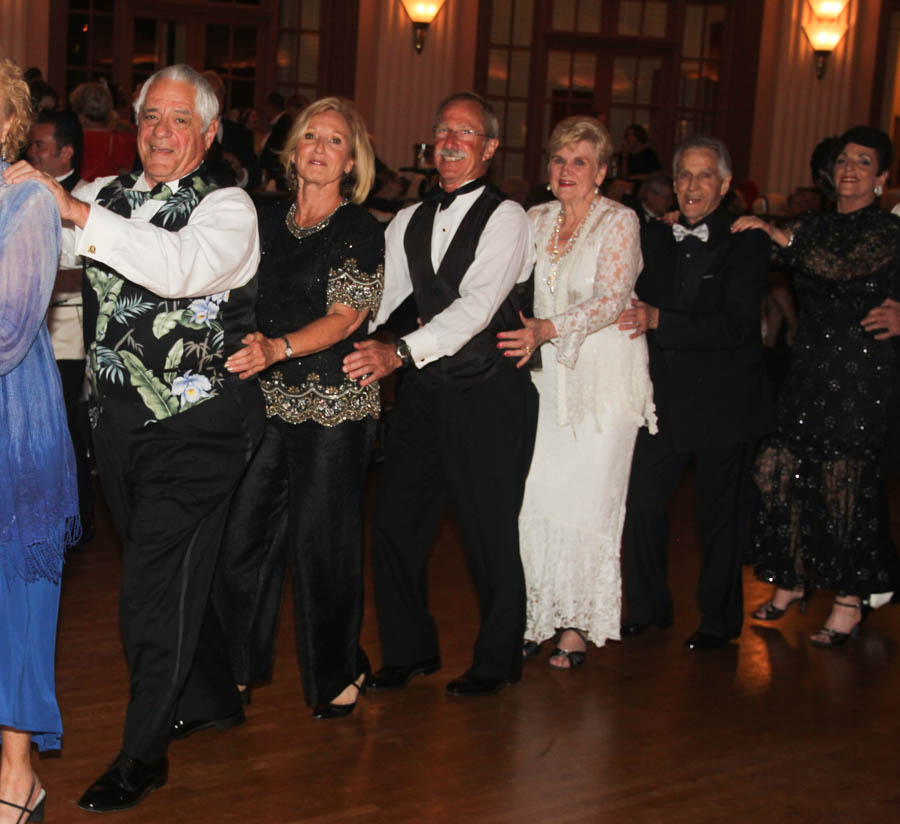 "We are Conga Line Experts!"
Did You Know? - The conga line is a Cuban carnival dance that was first developed in Cuba and became popular in the US in the 1930s and 1950s.
The dancers form a long, processing line, which would usually turn into a circle. It has three shuffle steps on the beat, followed by a kick that is slightly ahead of the fourth beat.
The conga, a term mistakenly believed to be derived from the African region of Congo, is both a lyrical and danceable genre, rooted in the music of carnival troupes or comparsas.

Watch those kicks!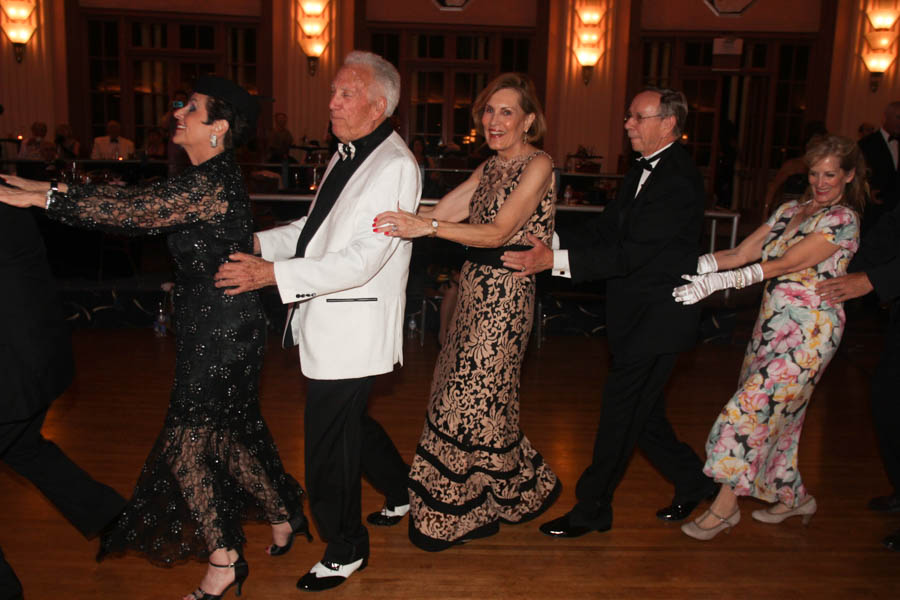 Hang on for dear life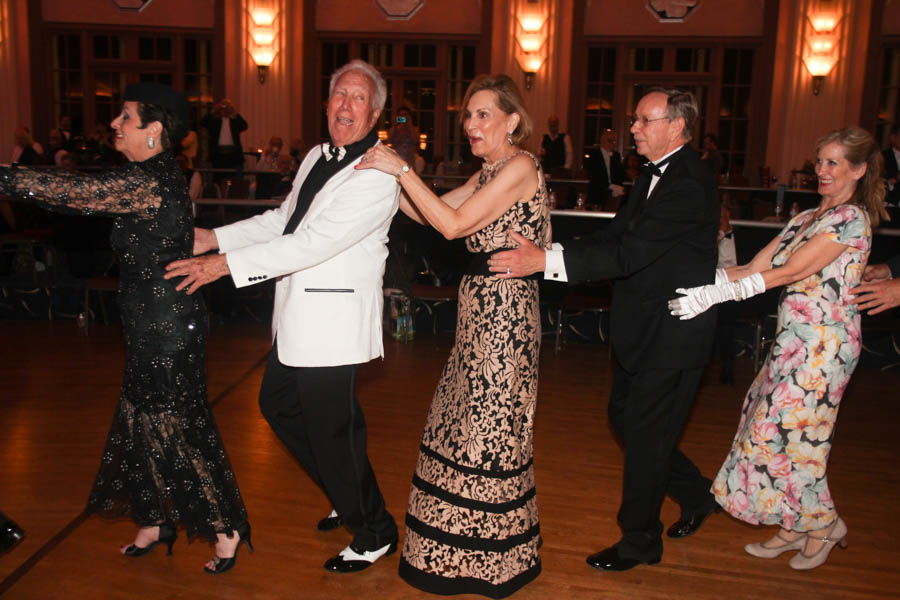 This is a "Bold Step"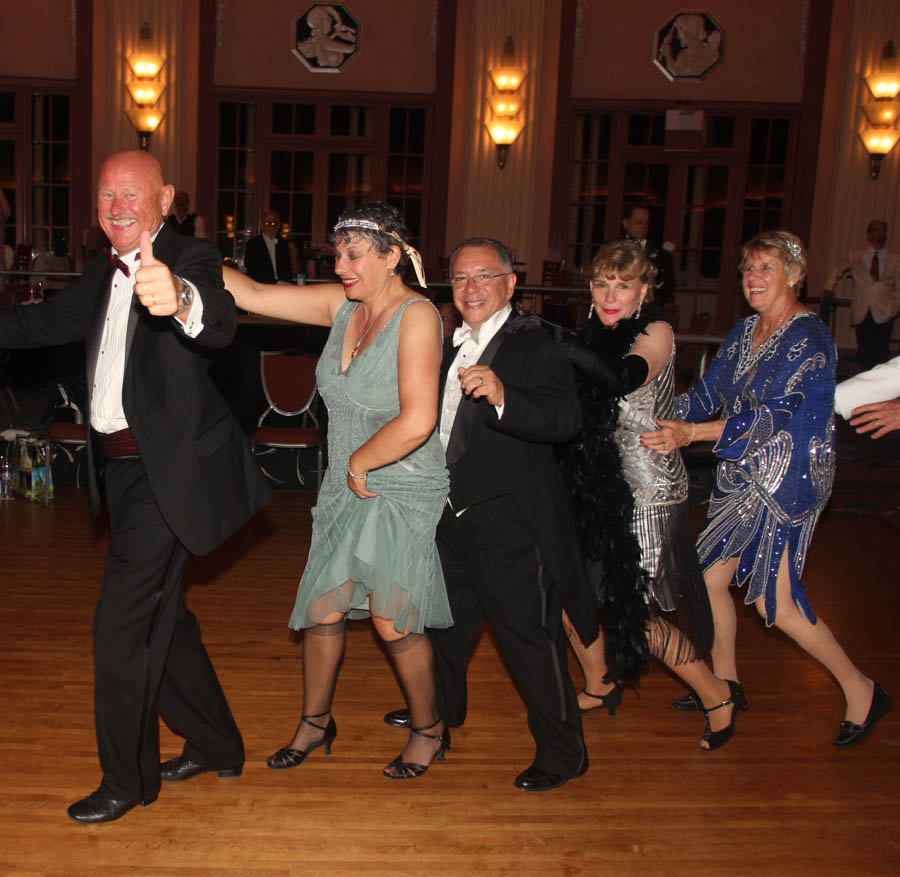 Hans does the German style Conga Line!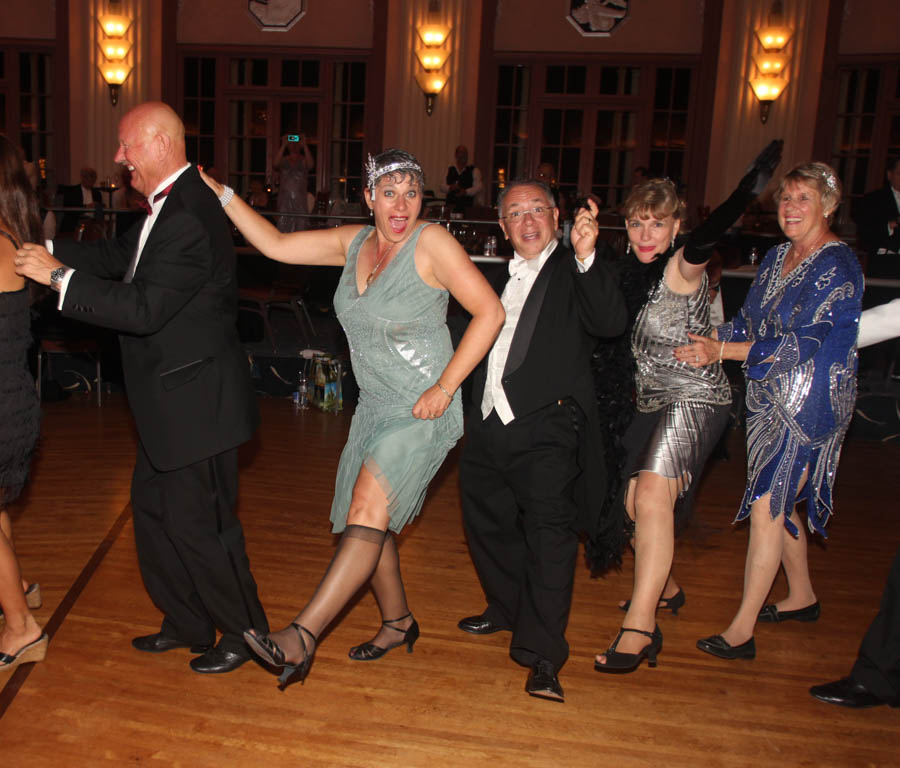 Kerstin is getting into it...

Walter gives the "All is well sign" or is that "Help Me!"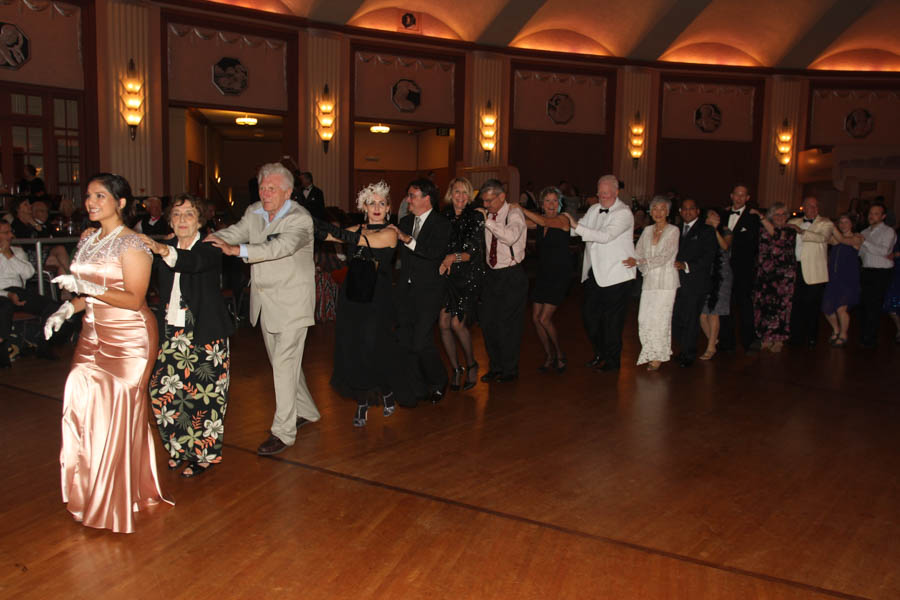 It's a fashion show set to music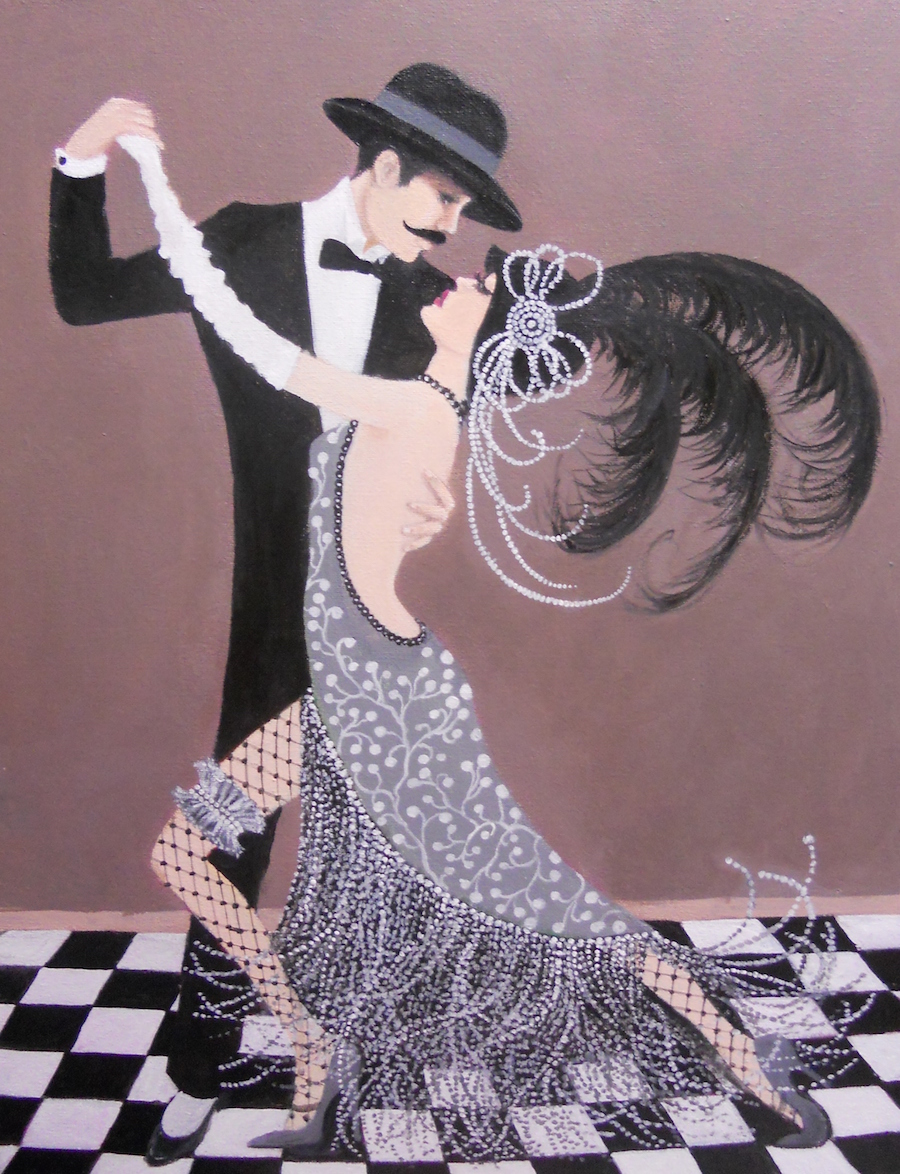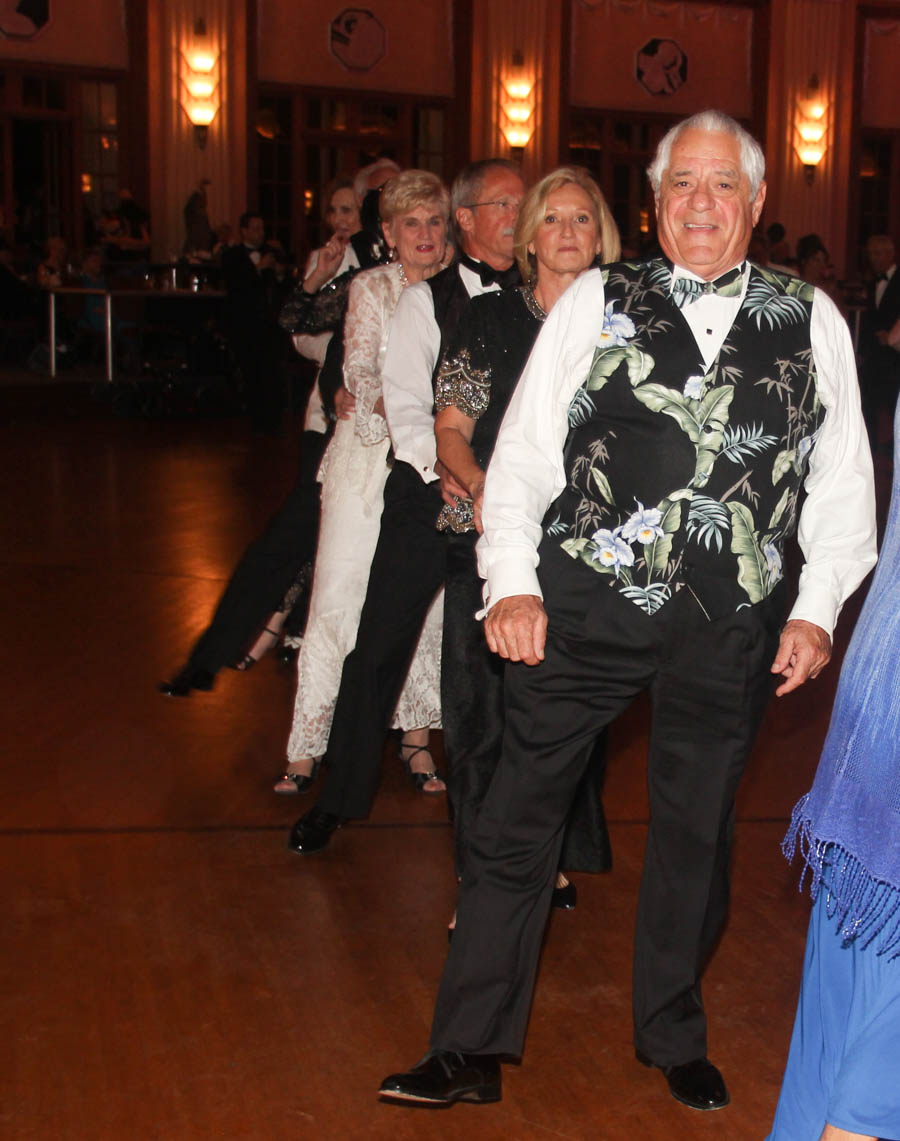 Ron is leading the way!

Around and around we go!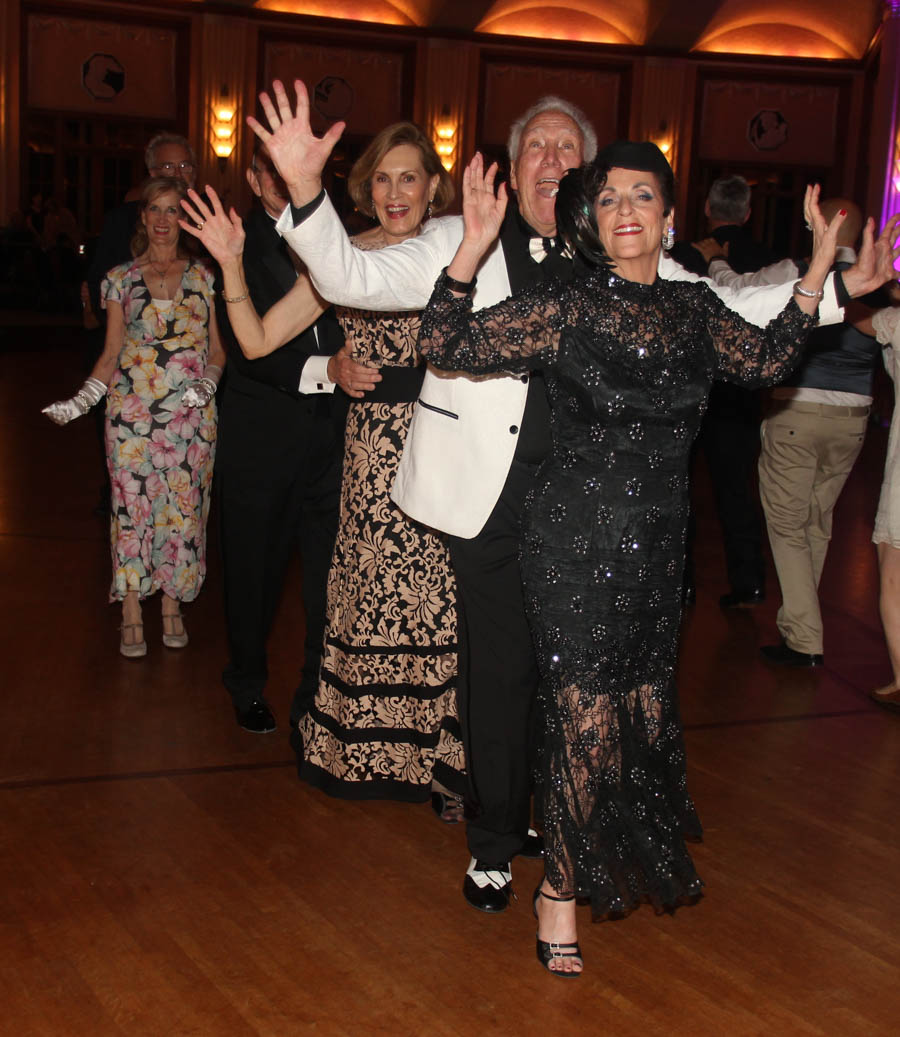 Hands up!

They are beginning to move fast!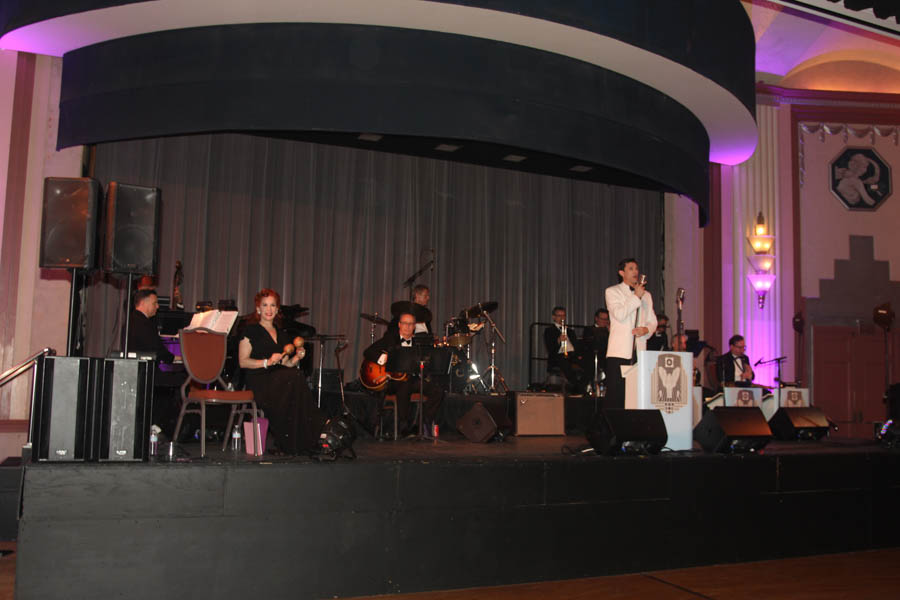 The band is having a load of fun watching the lines go in and out!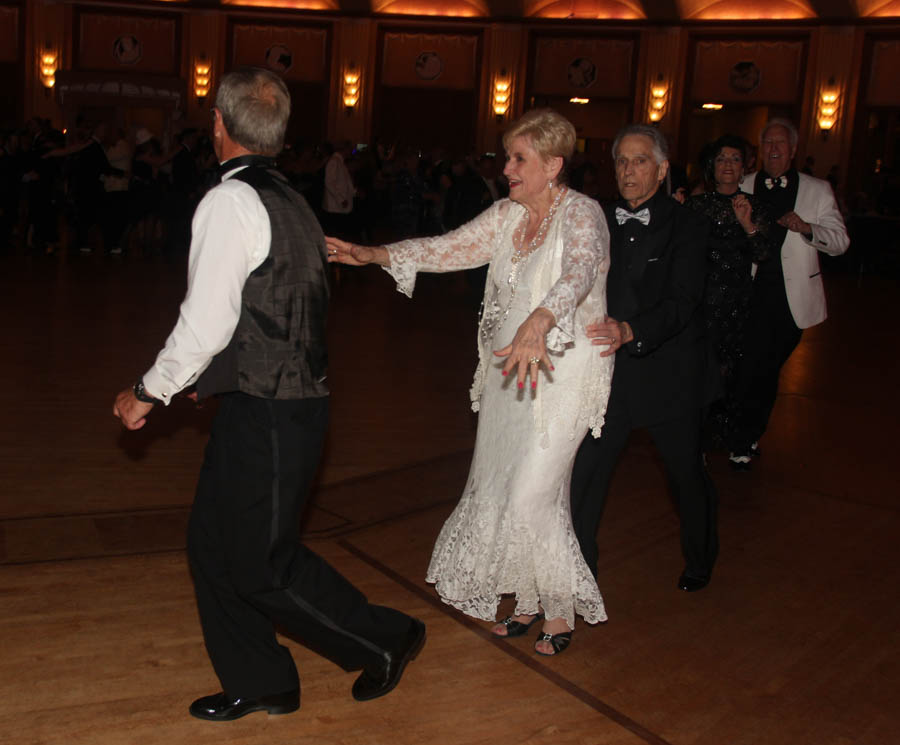 "Come back here you little devil!"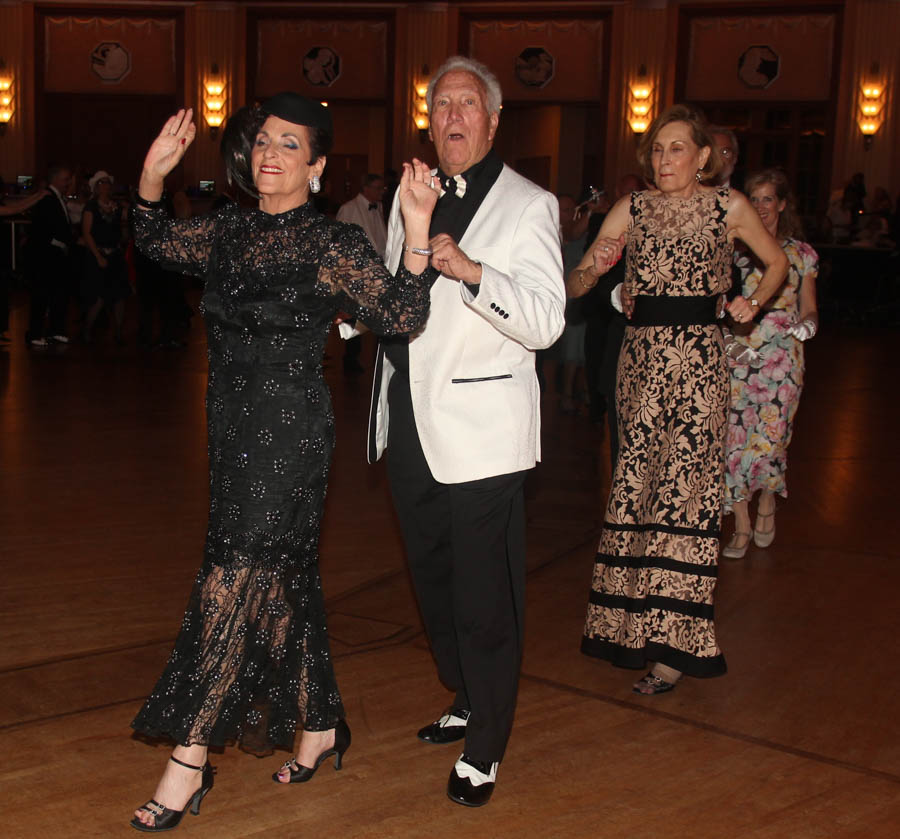 This is called "Strutting Your Stuff"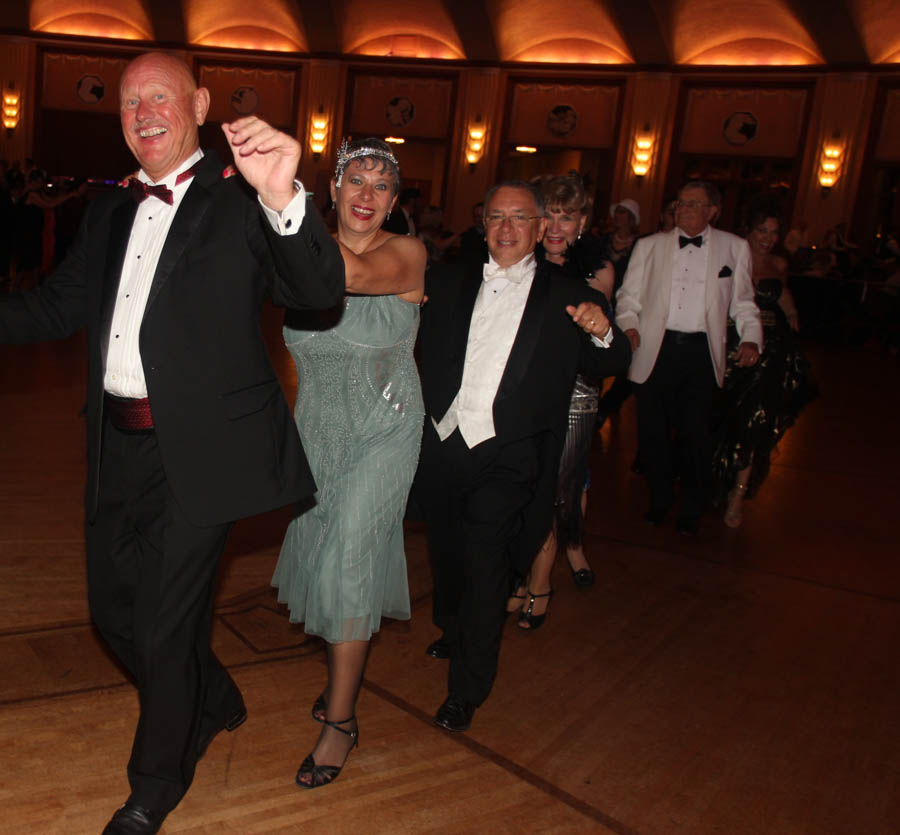 Fred is keeping them in time!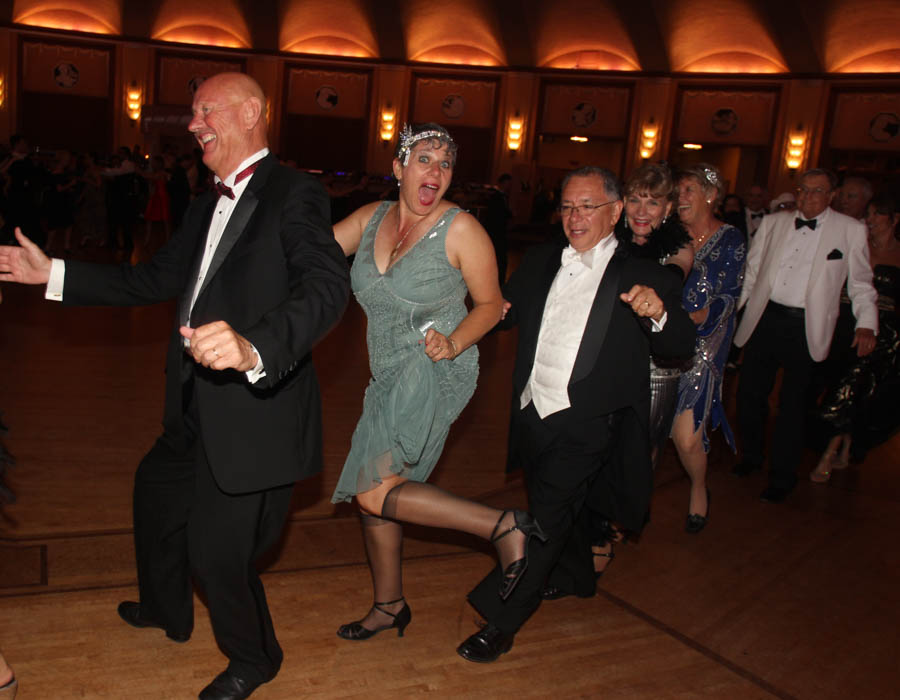 Love the foot motions!

"Follow me... I know the way!"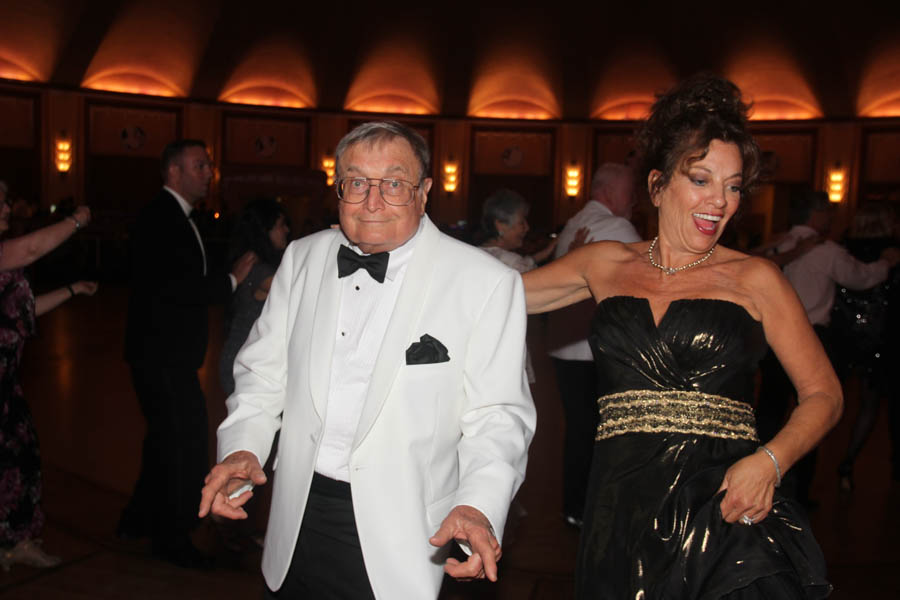 "No dear... I do not know her!"

"Is the music speeding up or am I getting tired?"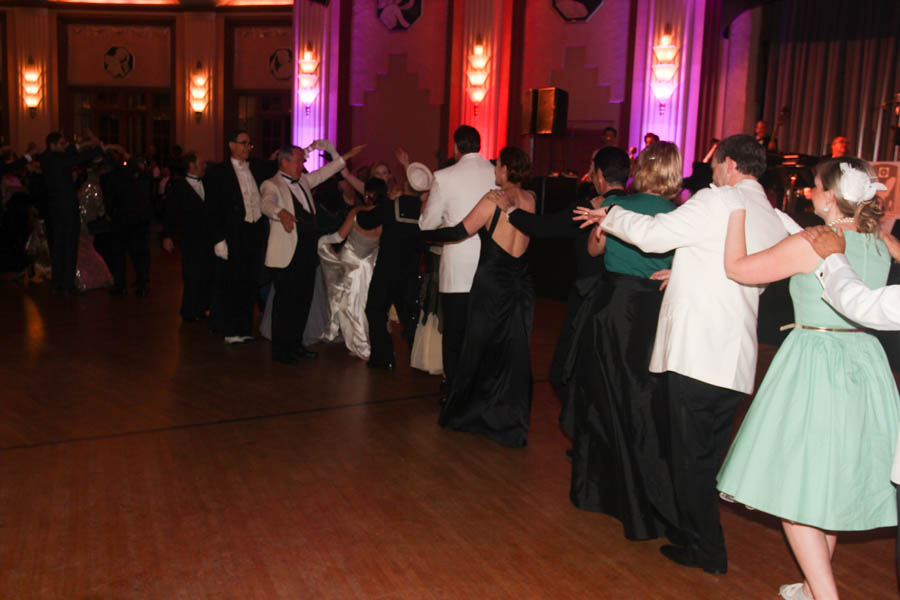 The line is now doubling back on itself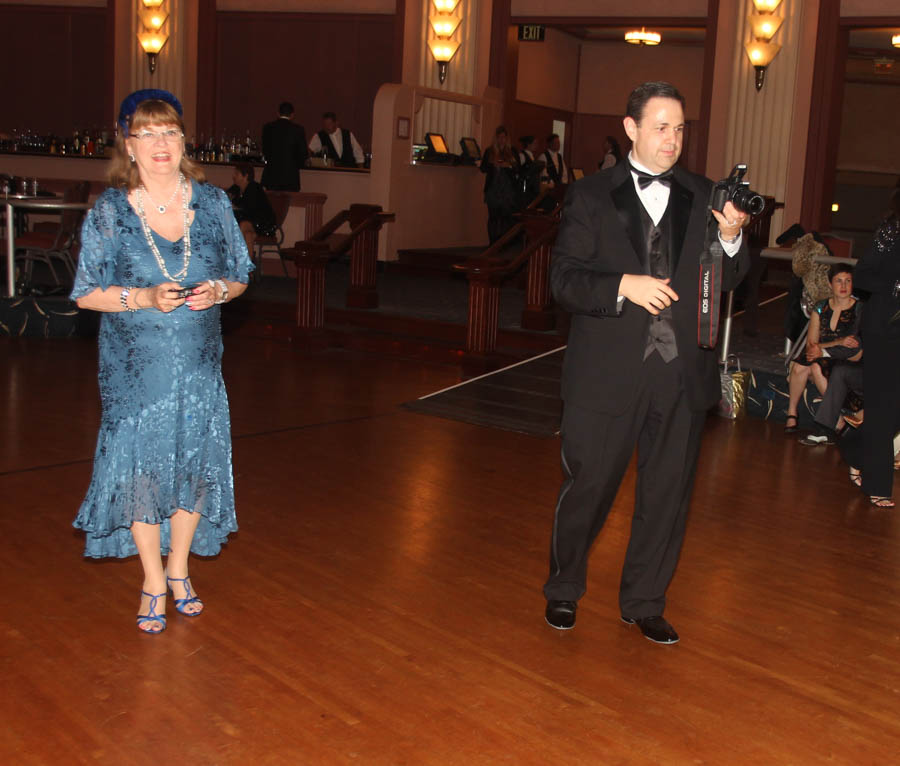 Capturing the evidence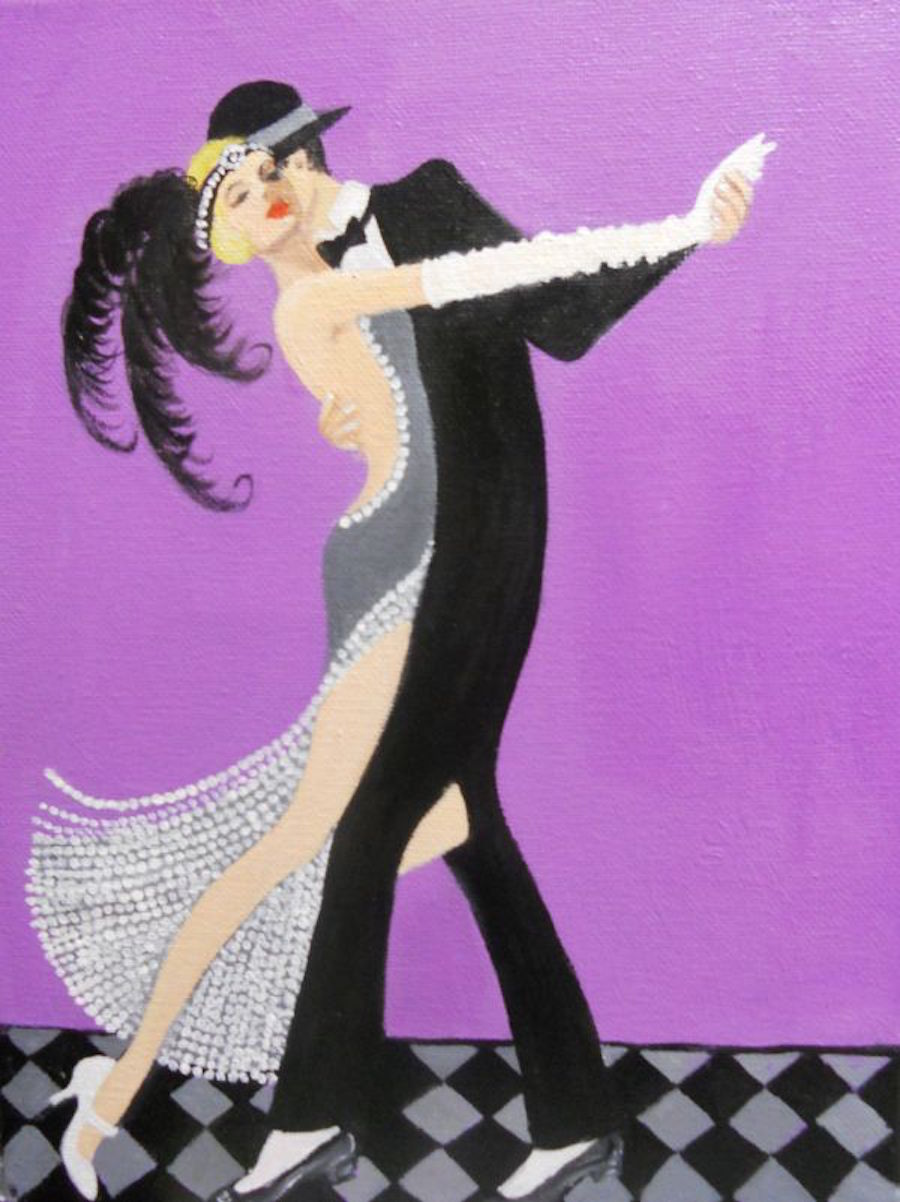 "Here we go... Do not raise your heads"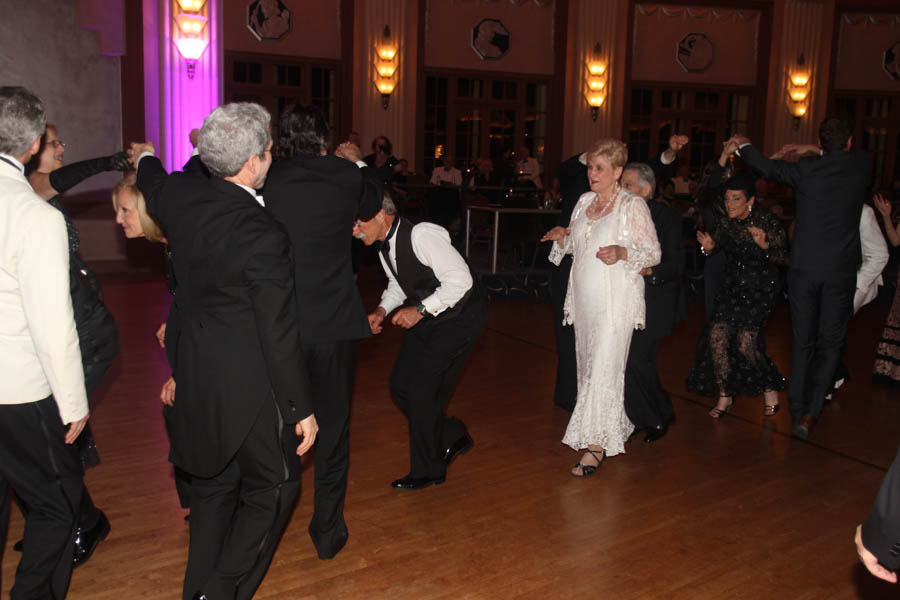 DUCK!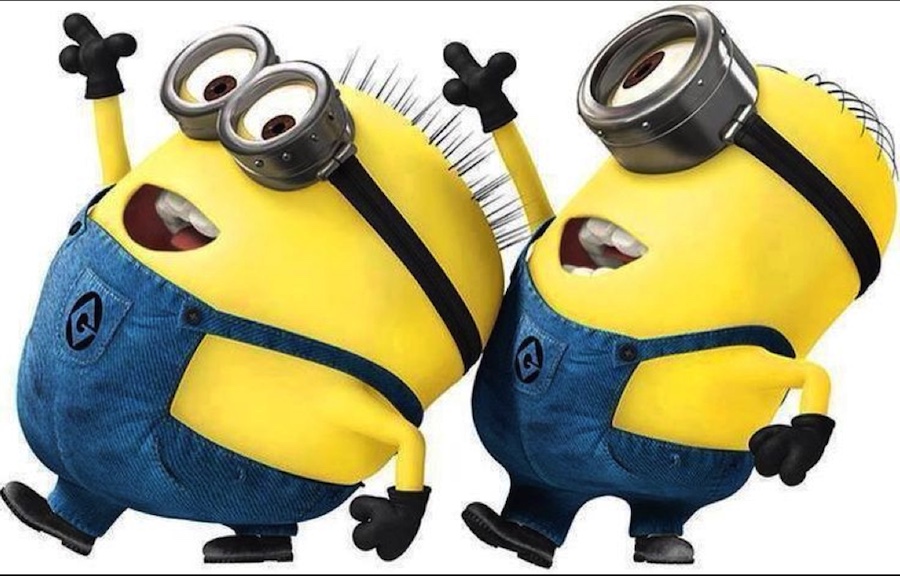 Follow those people!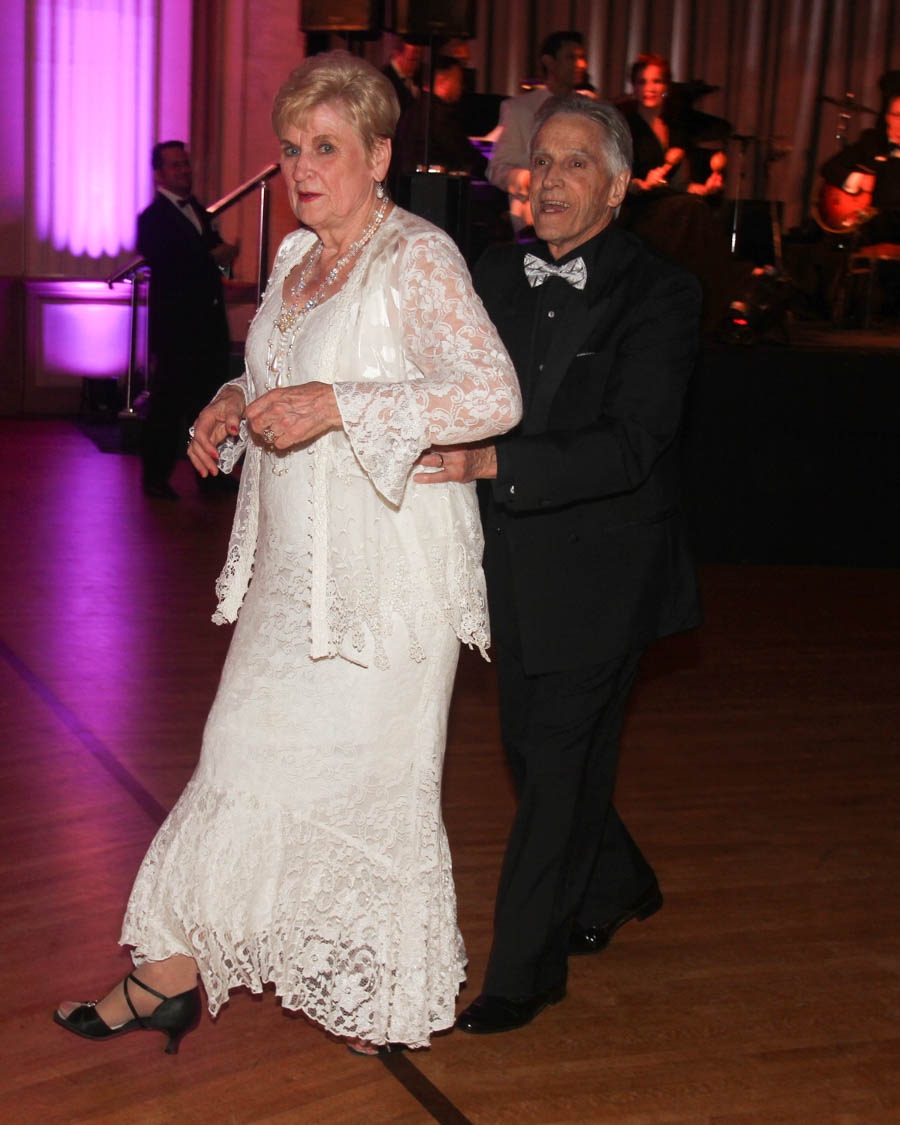 "Watch your hands there big boy!"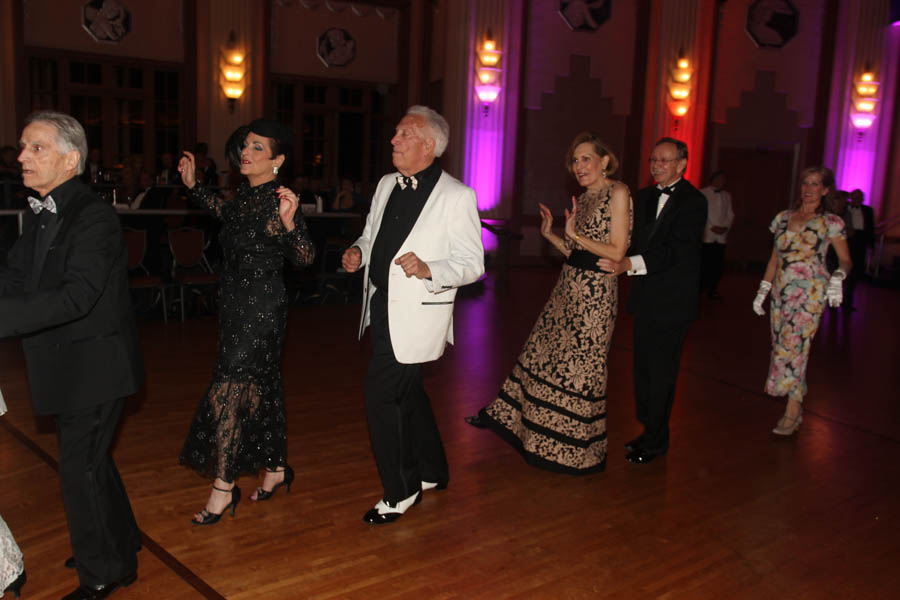 Coming in on a wing and a prayer!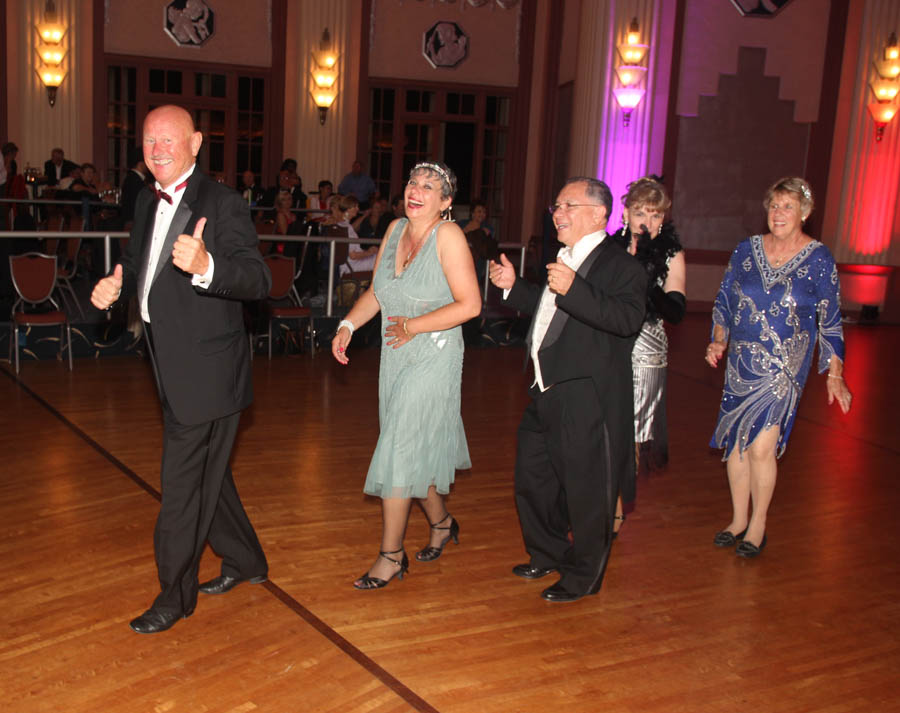 Now they have the giggles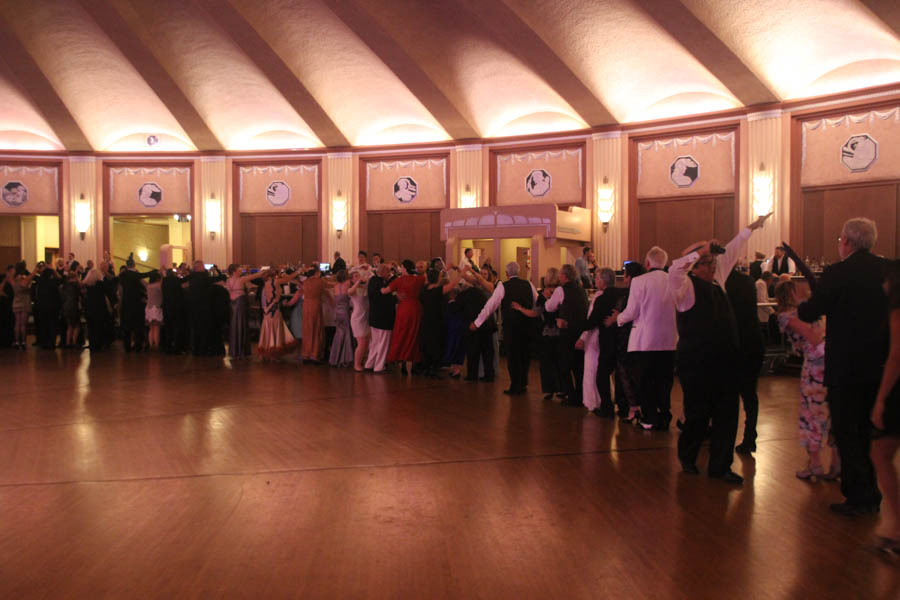 The reverse is working!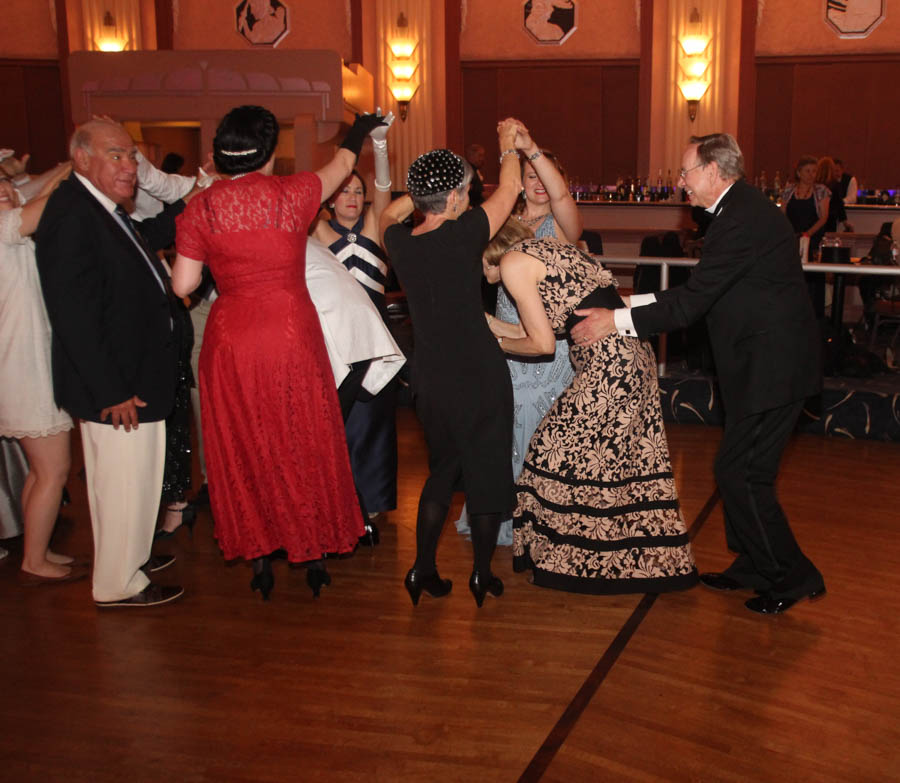 Being tall is sometimes a challenge!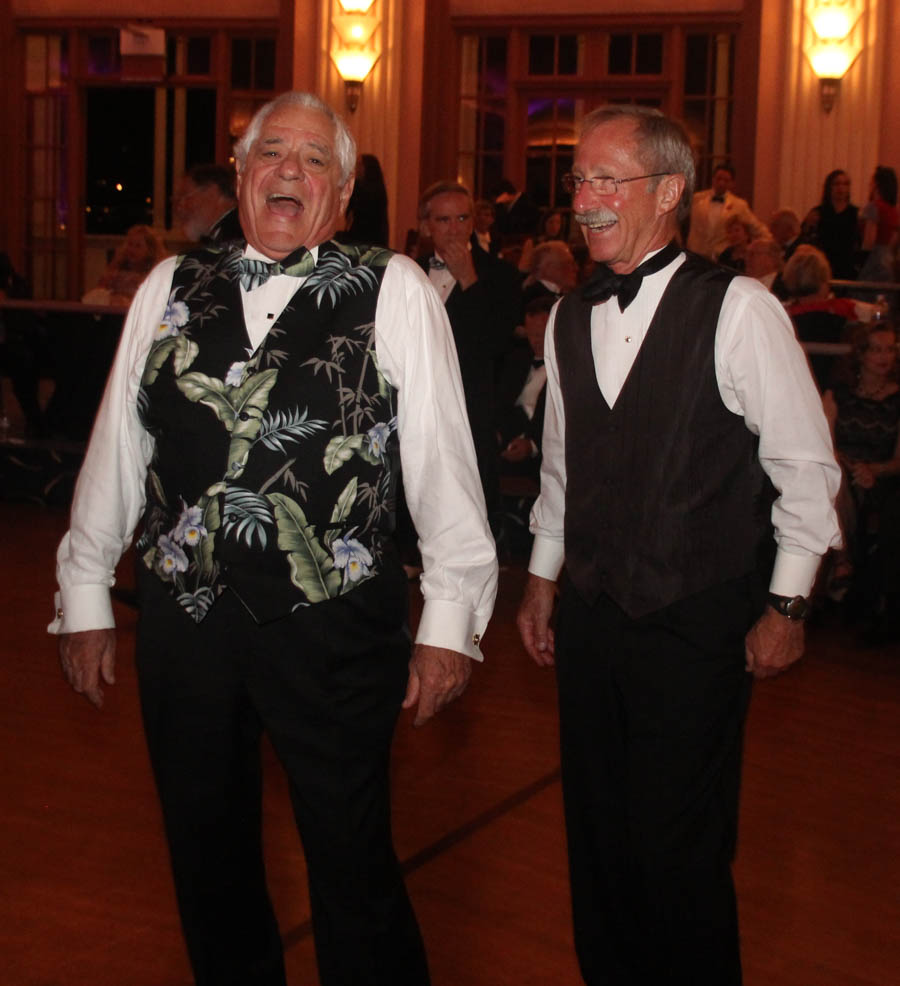 The giggles are spreading

"I have the evidence"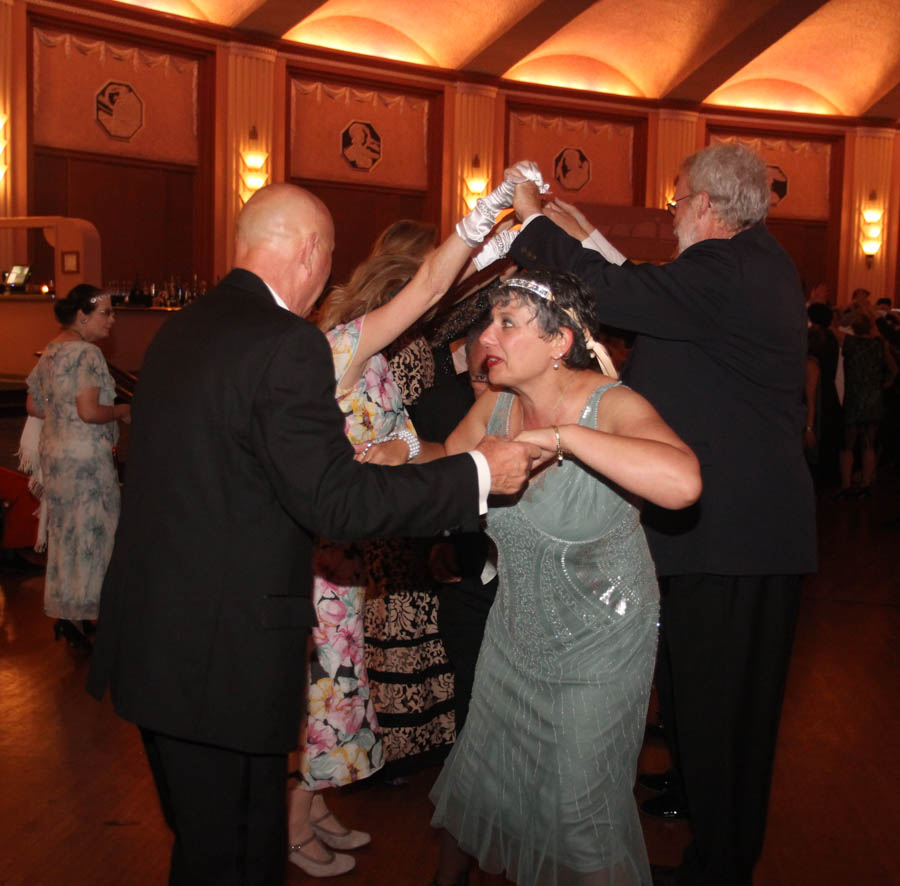 "Now it is our turn to make a bridge!"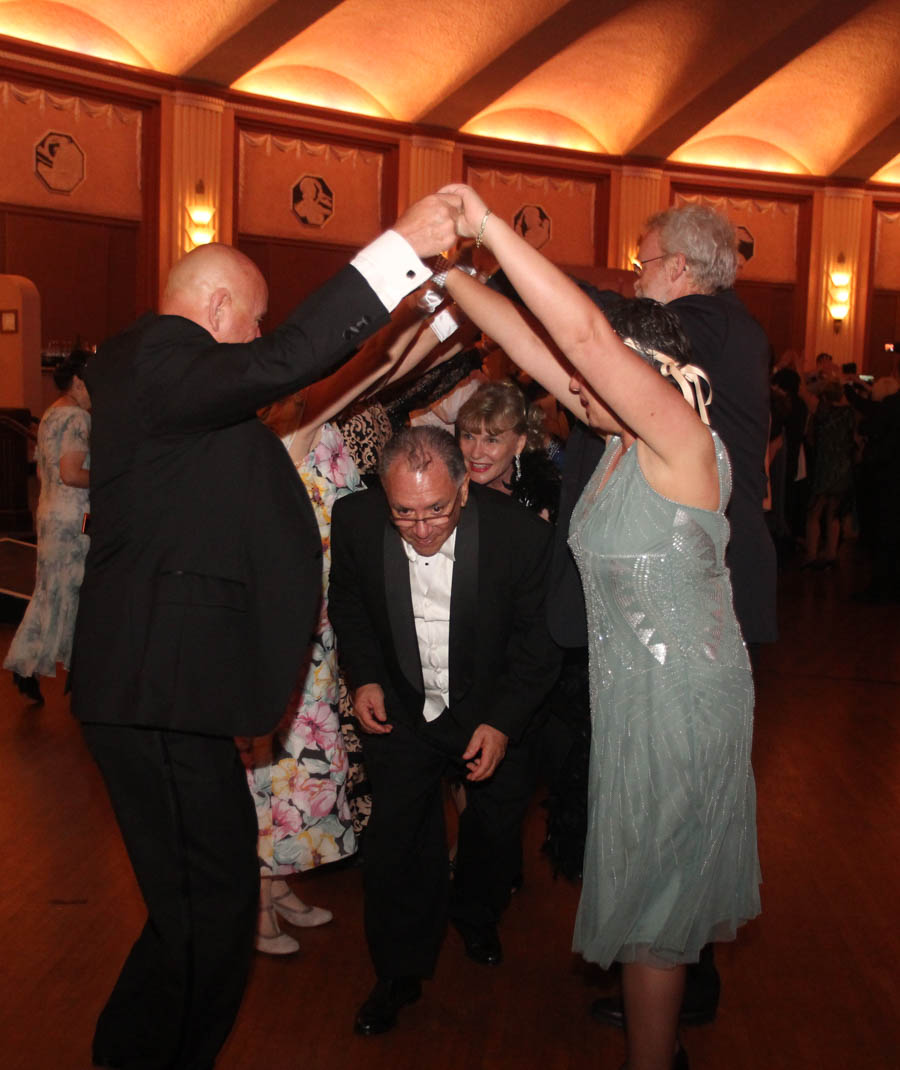 Fred and Mary are about to make it through
Did You Know? - The basic steps start from left leg 1-2-3 kick then repeat, opposite. Originally, a band member wearing a drum would venture onto the dance floor and begin zigzagging around while drumming out the rhythm. Dancers would start joining up behind him, forming a line that moved like a slithering snake or an open circle. The line (or the circular chain) would grow longer and the drumming more intense until it finally stopped.

Come on Terey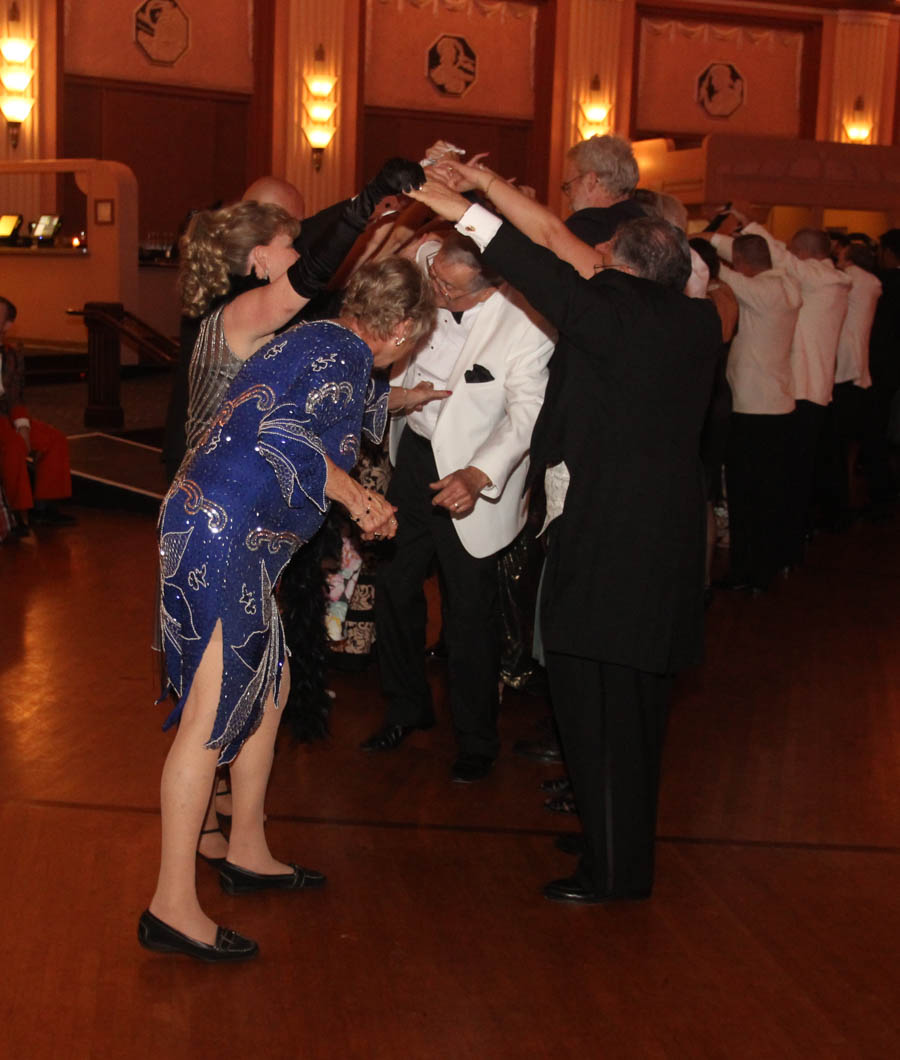 Yank! Terey pulls Walter through...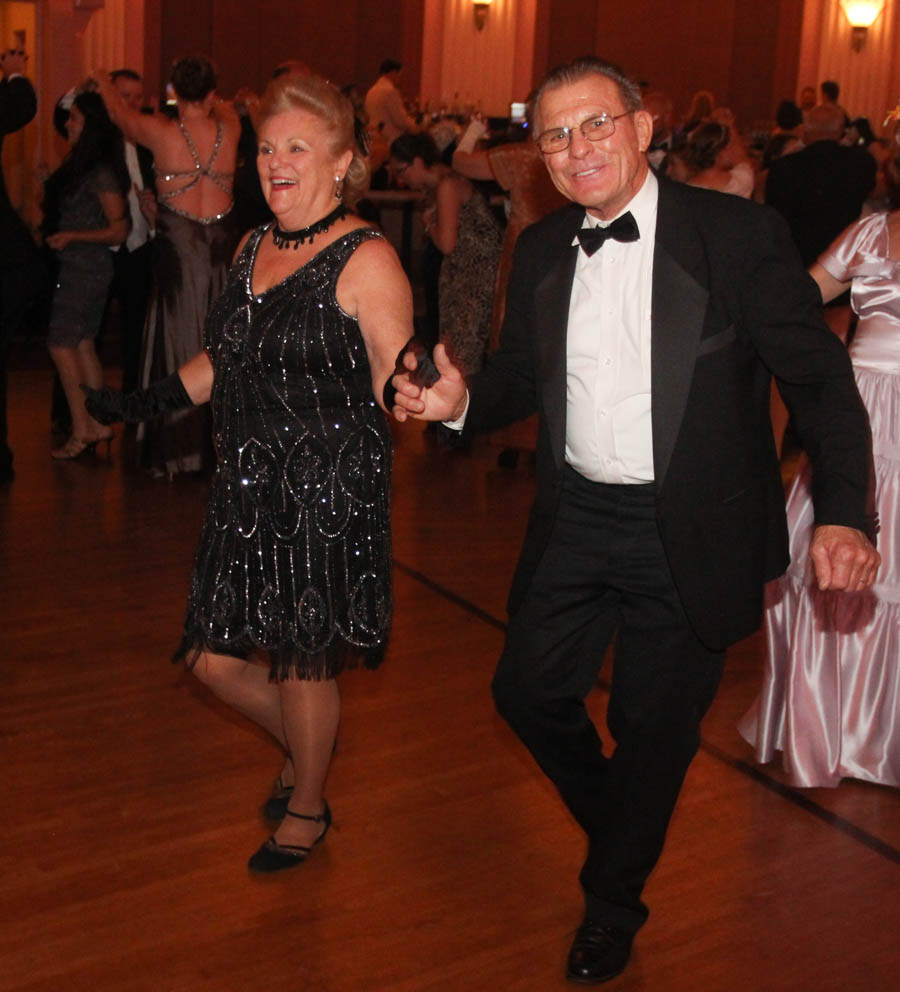 Sandy and Jim broke loose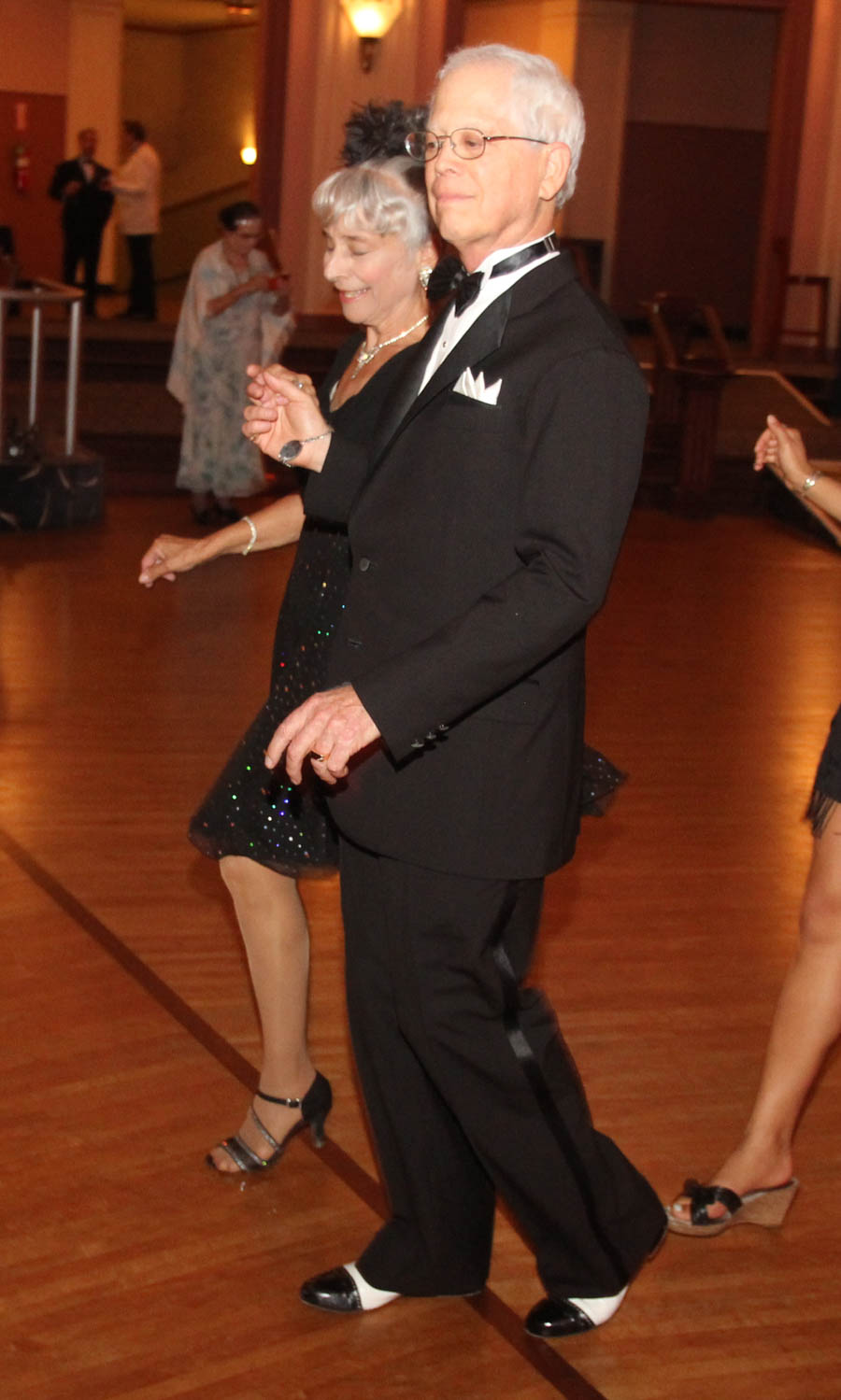 Ken looks so serious!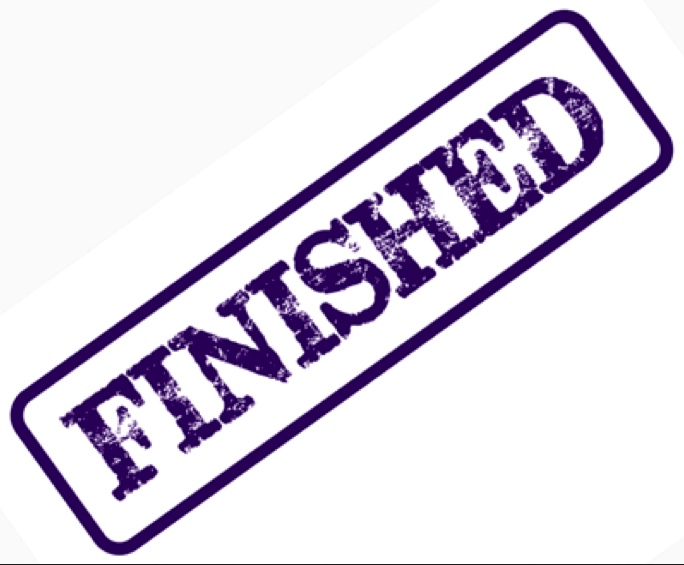 We are officially conga lined out!

The applause is still going on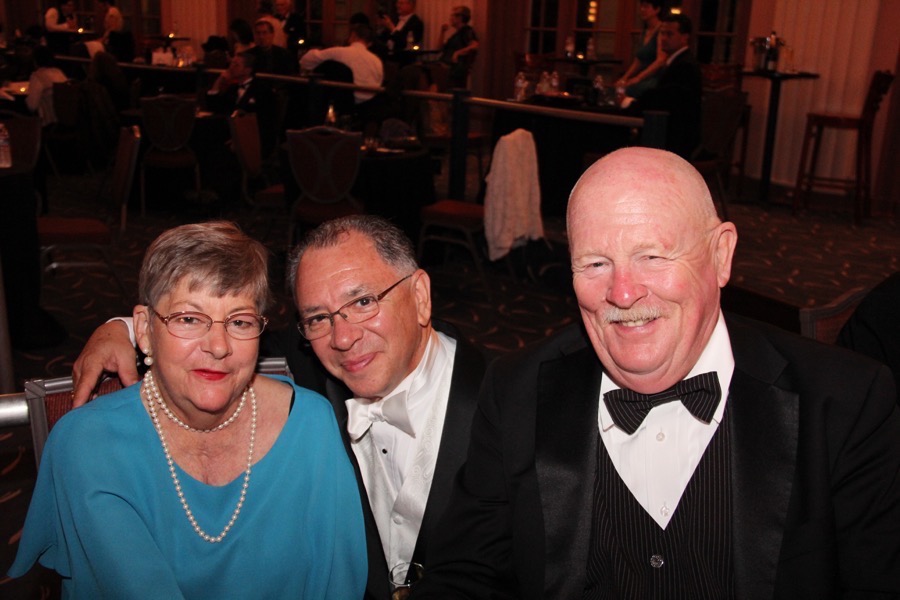 Fred pays a visit (Courtesy of Hans Thedens)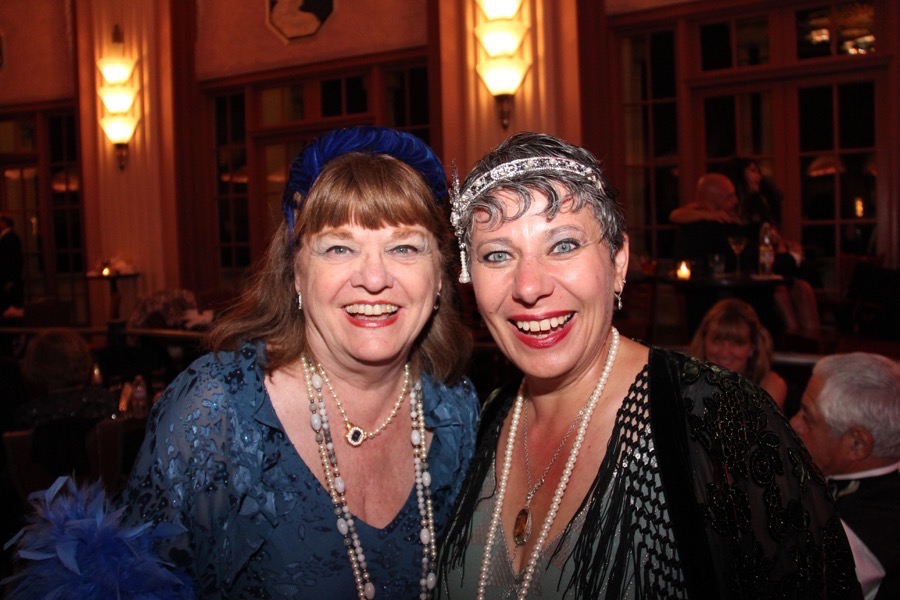 Head bans are apparently in fashion - (Courtesy of Hans Thedens)
Did You Know? - The beginning of headbands started no later than the ancient Greeks, around 475 BC to 330 BC, who wore hair wreaths. The Greeks and Romans wore these pieces for very special occasions or an important event. Cultures such as the Etruscans and Romans started to decorate their wreaths with jewels made up of gold and silver. While wreaths are certainly a likely beginning of today's headbands, some believe that current day hair bands have slowly taken shape from scarves that were worn around the head or were modified from the band of hats that tied under the chin.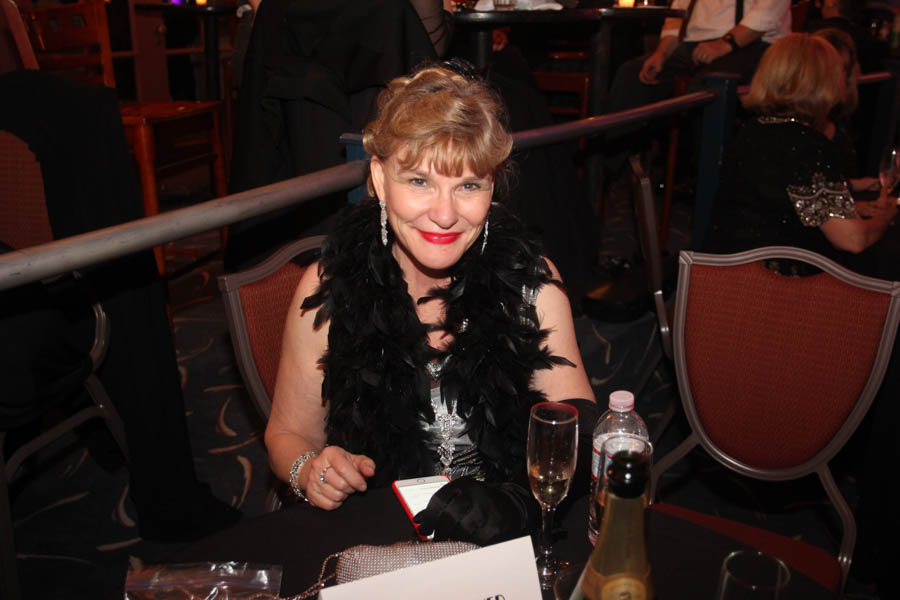 Time for a glass of water?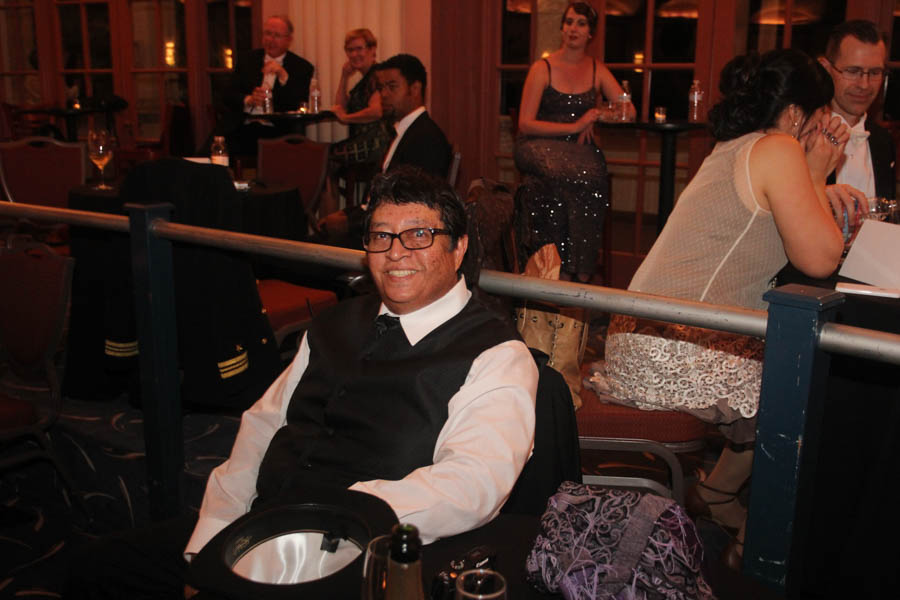 Jose is resting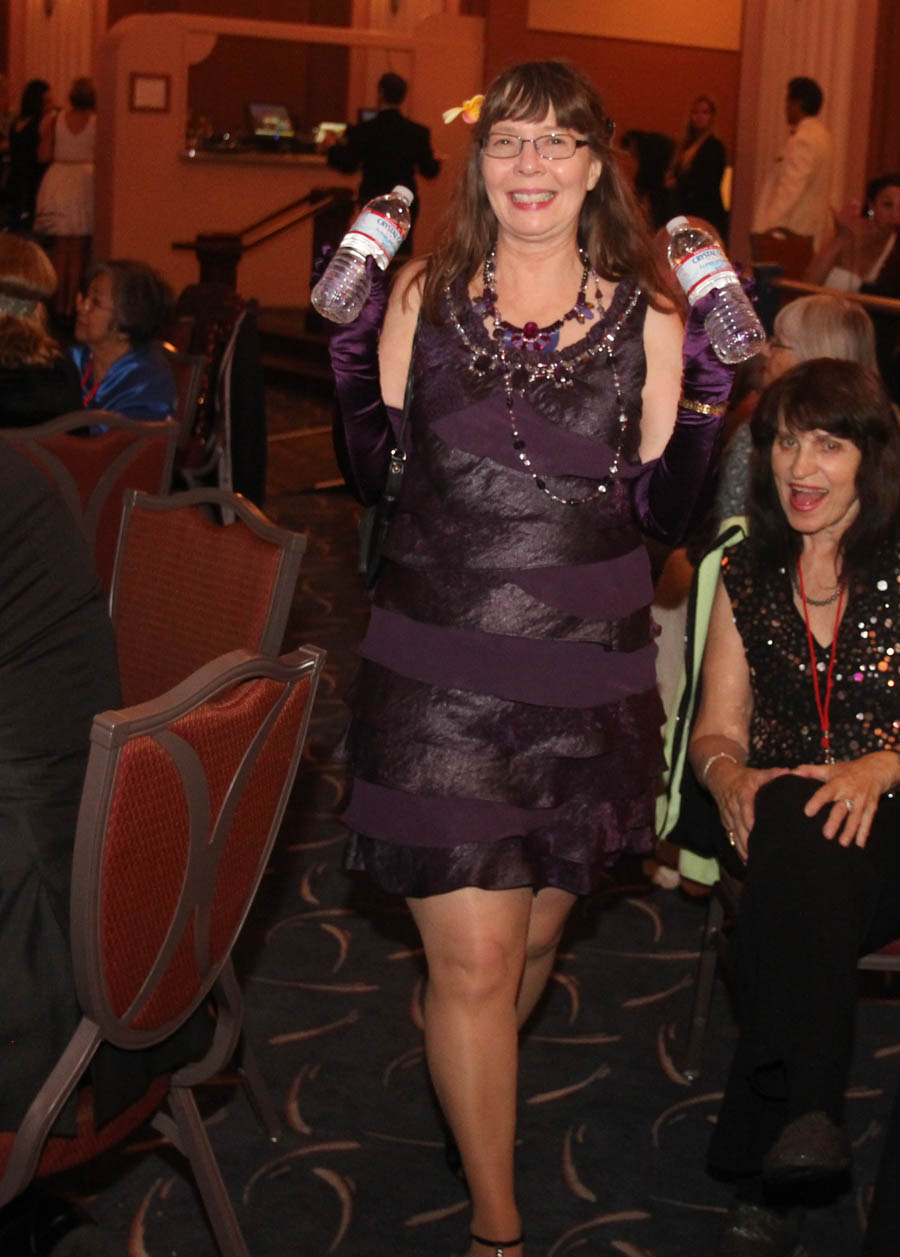 Sherrie brings him water!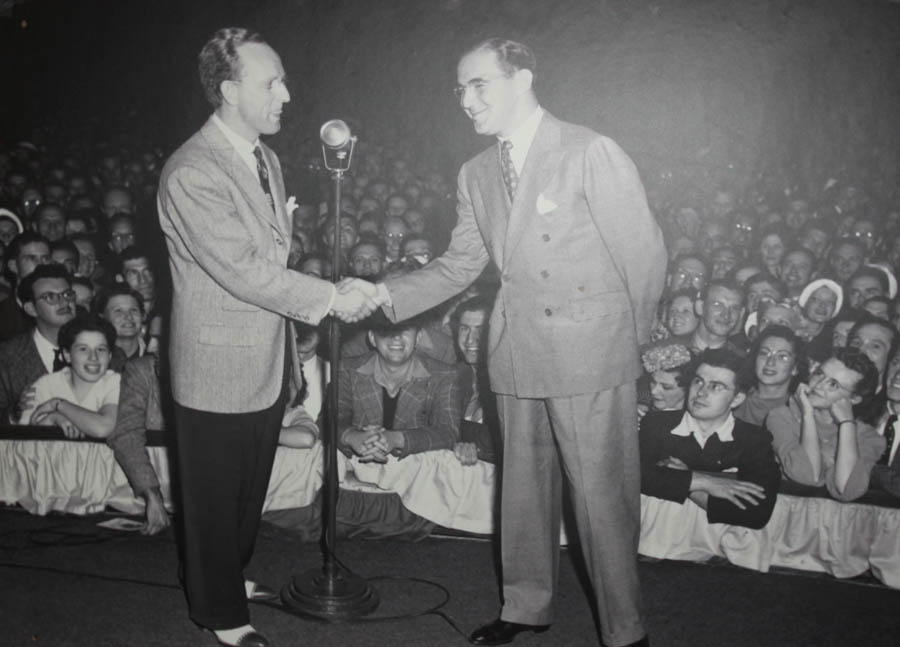 Sometimes the dance floor was really crowded!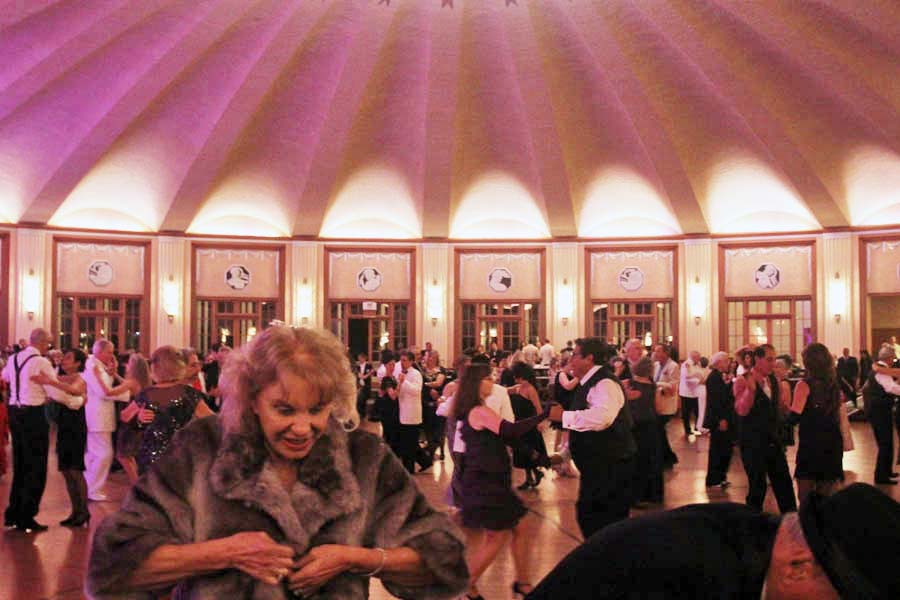 All dance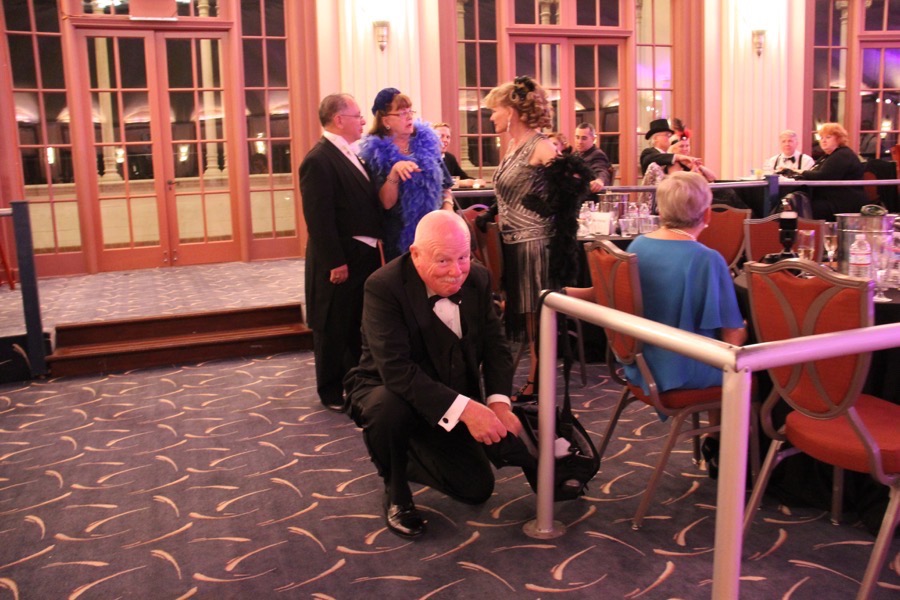 Packing up the cameras - (Courtesy of Hans Thedens)

"Just one more little sip!" - (Courtesy of Hans Thedens)

The serious look!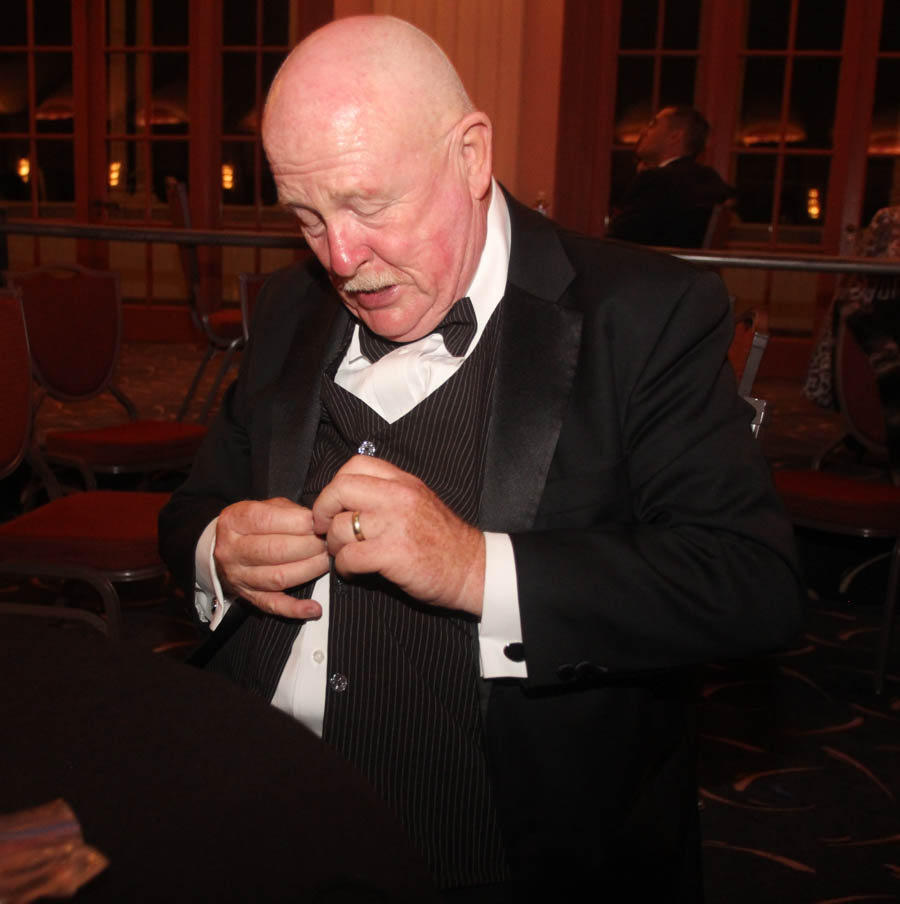 Paul can't figure out the snaps!

Three bottles of champagne in front of Kerstin? - (Courtesy of Hans Thedens)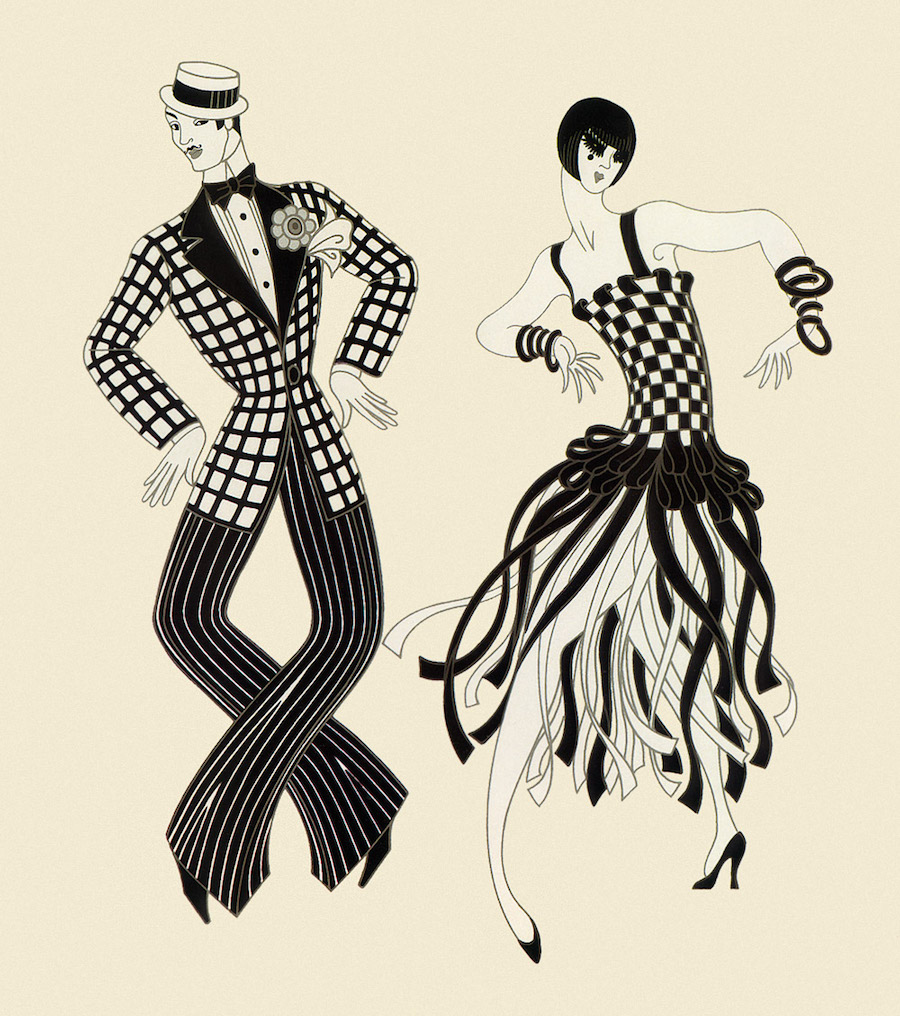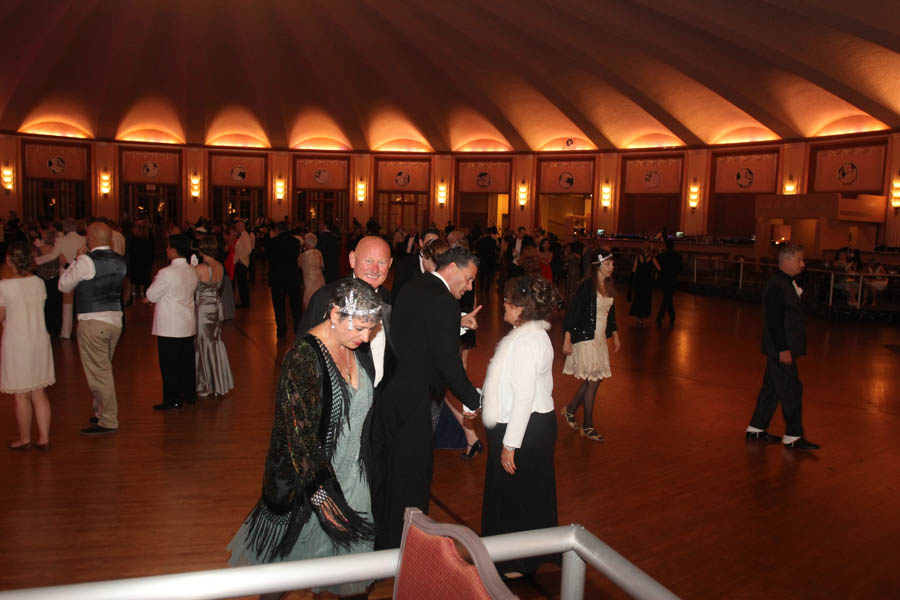 Time to rest and get ready to walk home

"Oh come on big boy... Just one more dance?"

"Brenda convinced Sam to sing... It was quite a sight!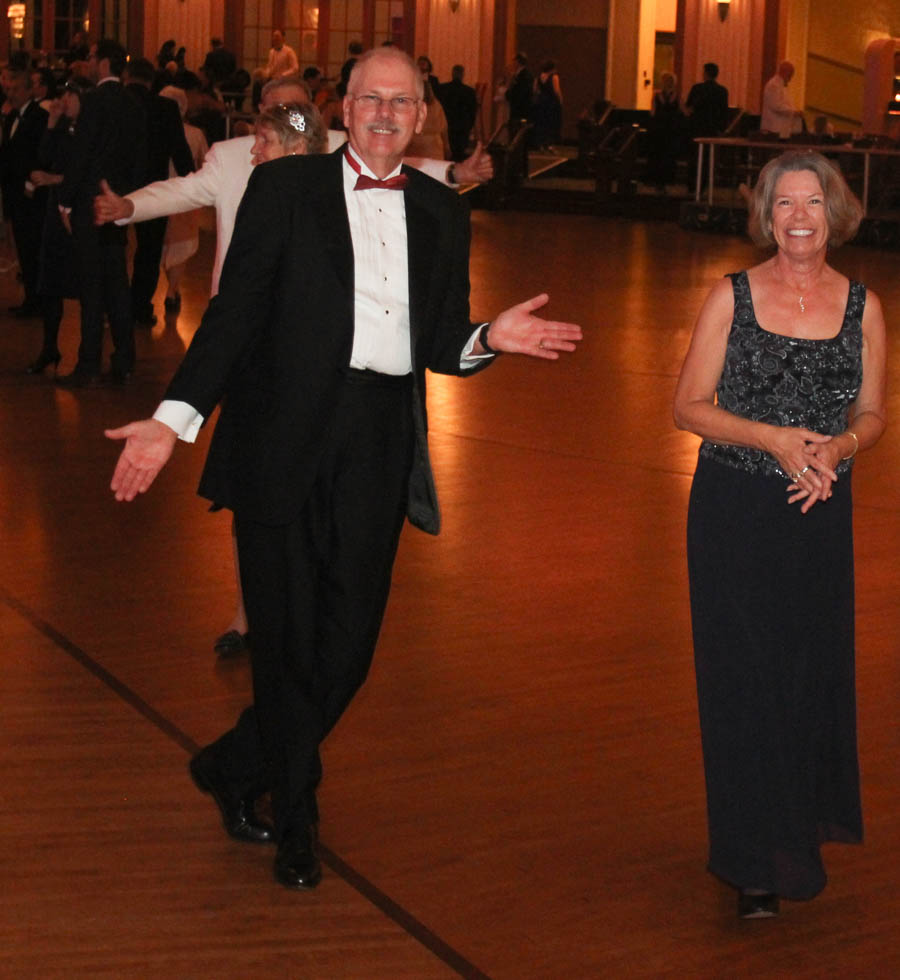 "Thank you for the applause... It was nothing!"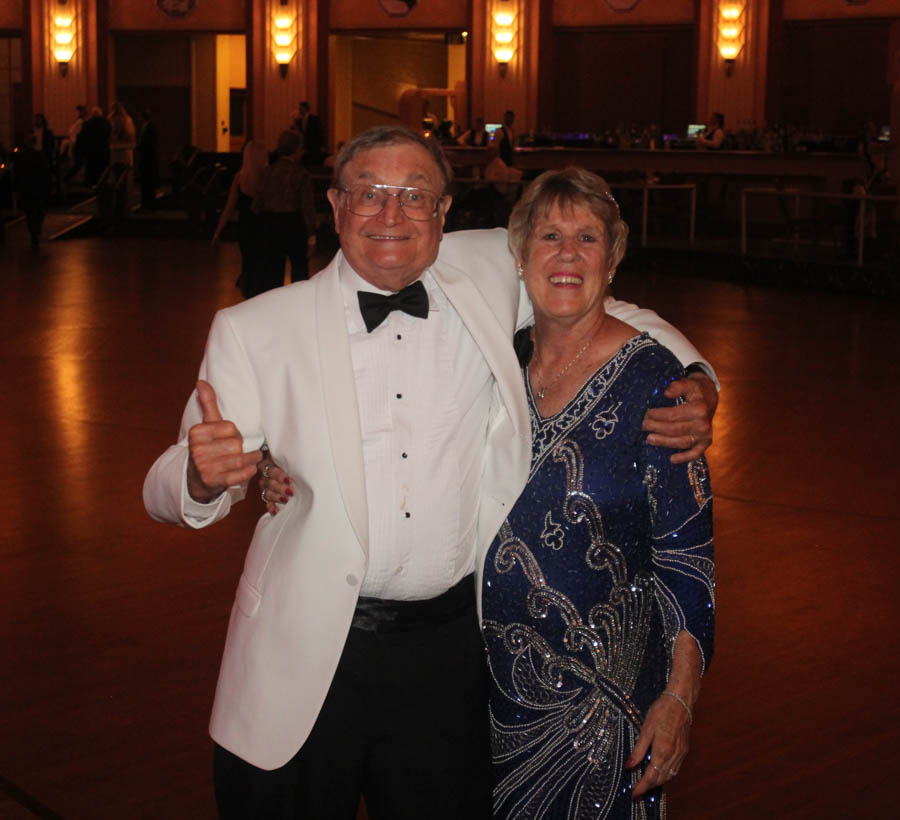 "Where is the watering hole?"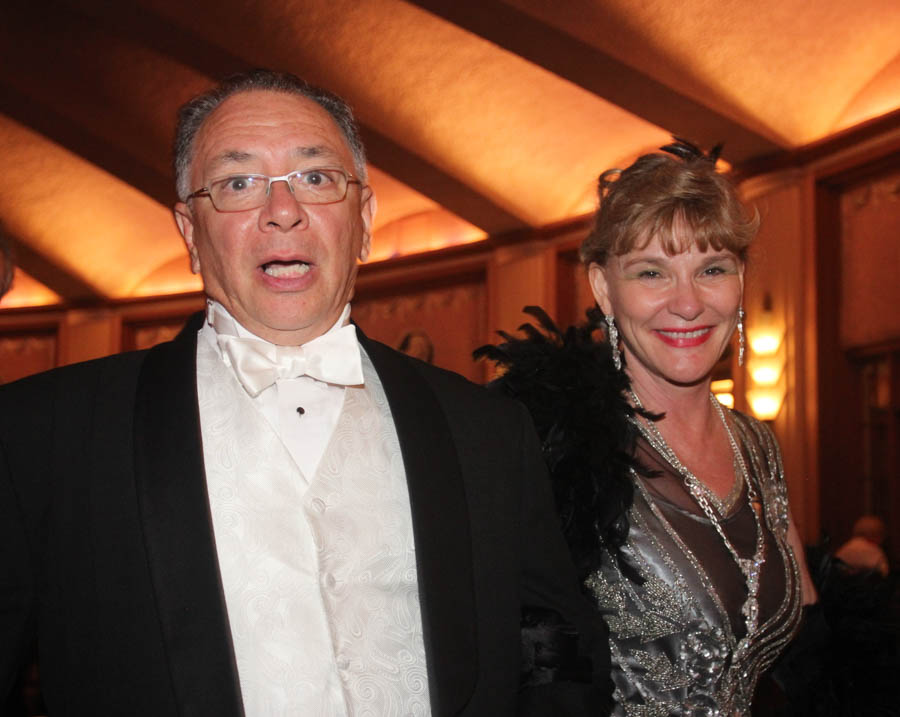 Fred is quite surprised that we are going back to the restaurant!

Getting ready to go home - (Courtesy of Hans Thedens)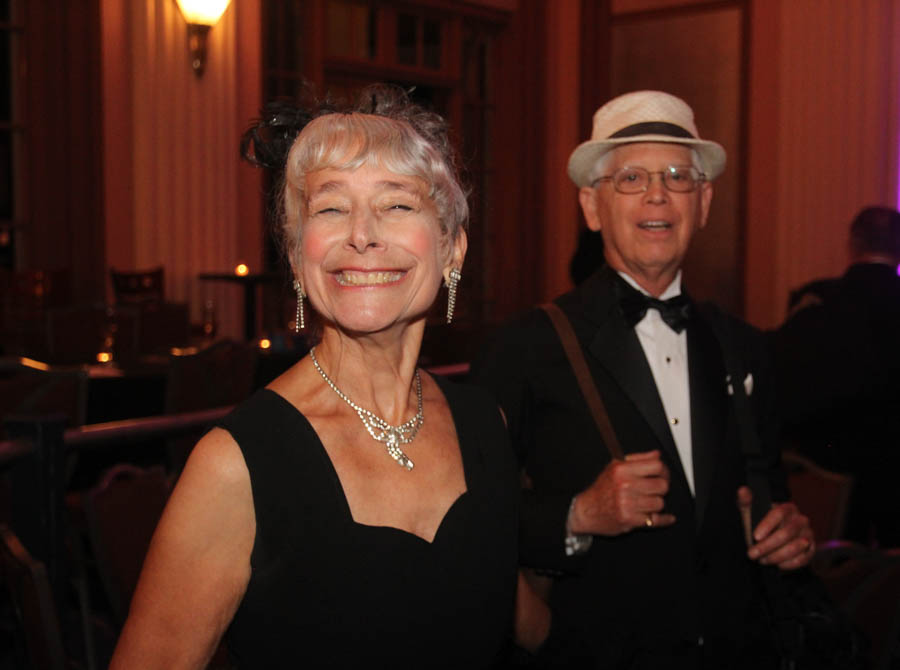 The million dollar smile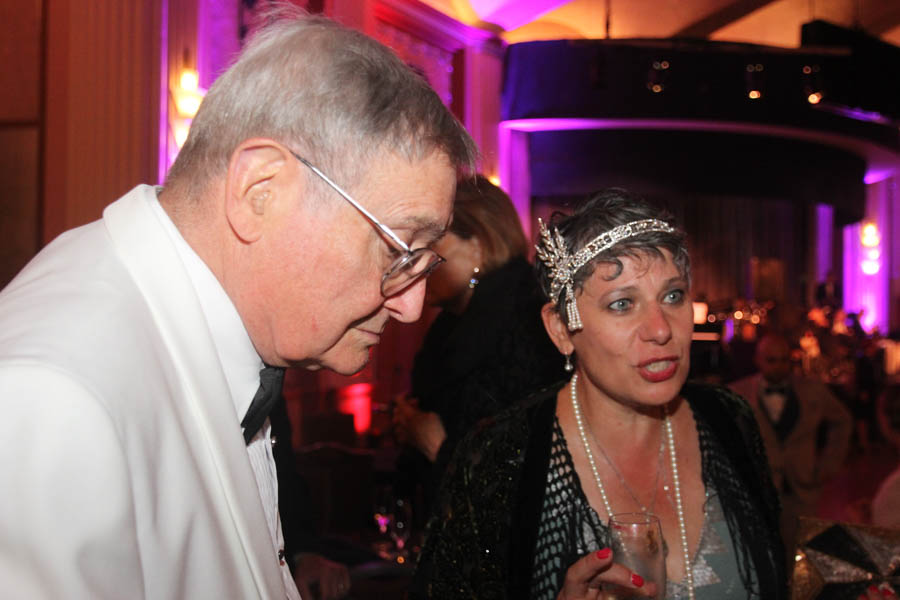 Kerstin can't seem to let go of the champagne glass...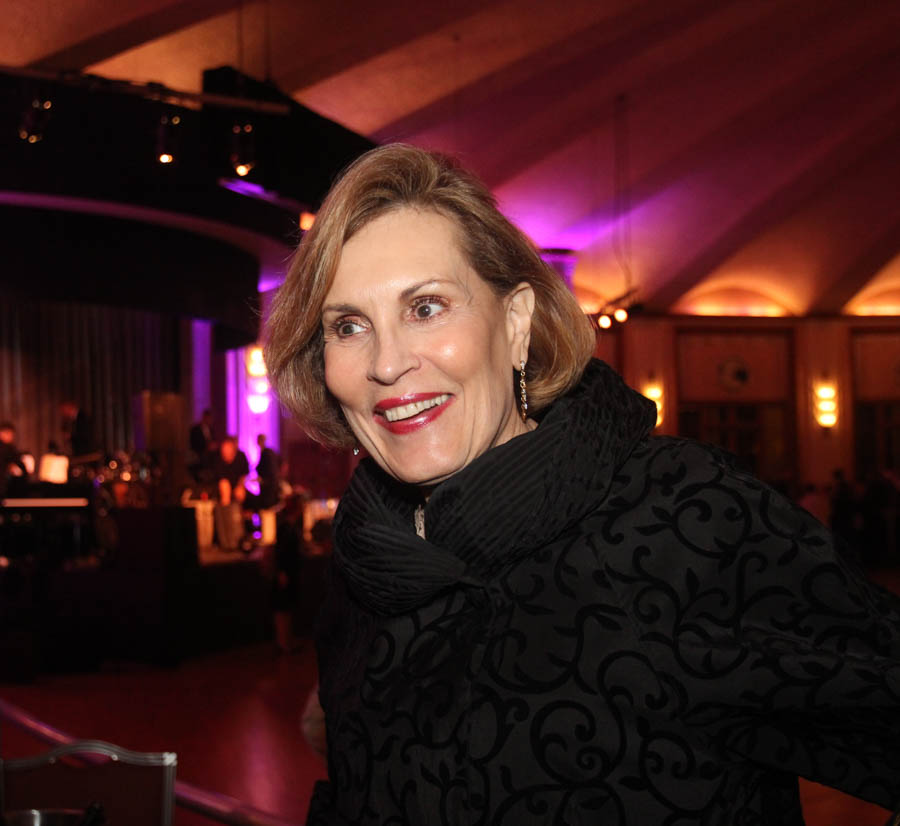 Someone is having a great time!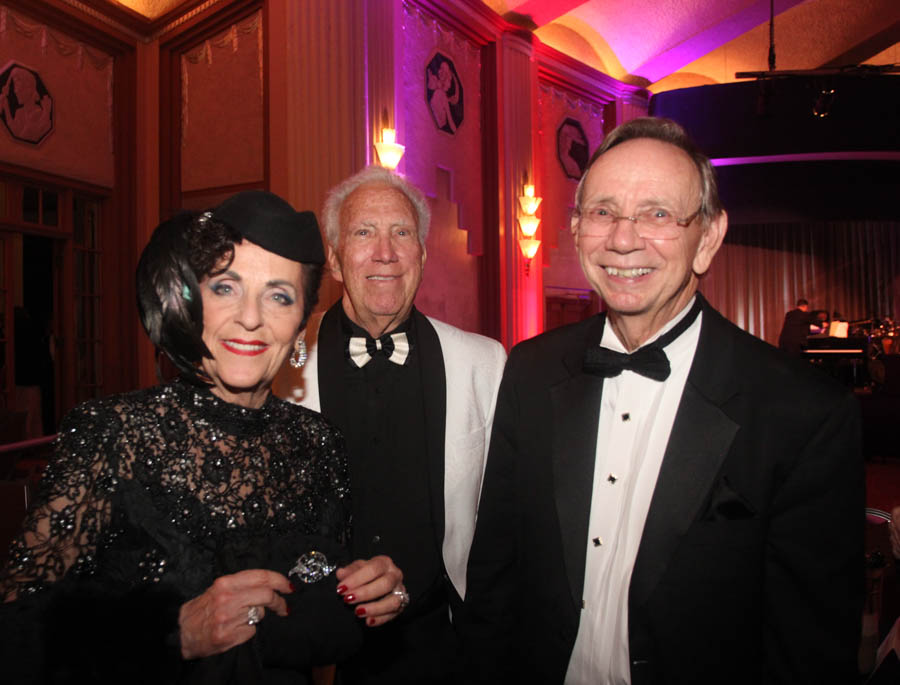 "We will meet you at the Ristorente Villa Portofino!"