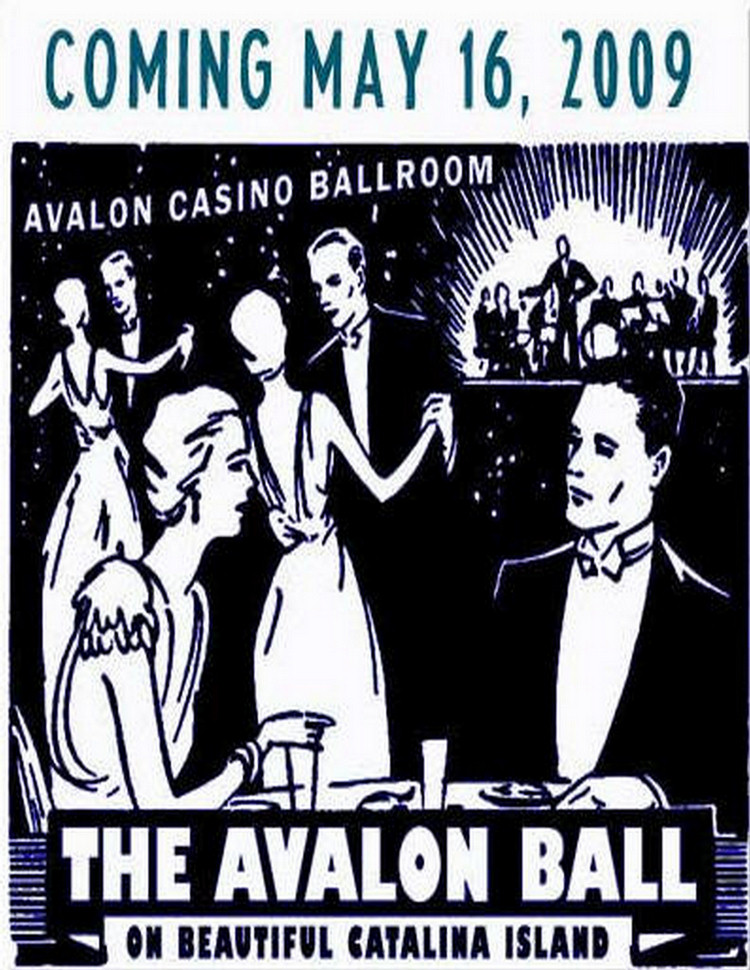 The Art Deco Society of Los Angeles celebrates its 26th Anniversary with a glorious night of dancing at the historic Art Deco Avalon Casino Ballroom on beautiful Catalina Island -- the same ballroom that played host to Benny Goodman, Glen Miller and all the greats of the Big Band era. Featuring Mora's Modern Rhythmists with Maxwell DeMille serving as Master of Ceremonies.
Avalon Ball 2009 May 16 on Catalina Island Current mood: excited Category: Parties and Nightlife THE AVALON BALL at the Historic AVALON CASINO BALLROOM CATALINA ISLAND, CALIFORNIA Saturday May 16 2009 6pm - 10pm. Please join the Art Deco Society of Los Angeles for a glorious night of dancing to the music of the Avalon Ball™ Dance Orchestra, a very special band assembled just for you by Dean Mora comprising his musicians from Mora's Modern Rhythmists and using his charts featuring music from the 1920s and 1930s. Enjoy dancing at the historic Art Deco Avalon Casino Ballroom on beautiful Catalina Island--the same ballroom that played host to Benny Goodman, Glen Miller and all the greats of the Big Band era. Dance the Lindy Hop, Jitterbug, Balboa, the Charleston, Tango, Foxtrot, the Waltz and much, much, more!
We Left On Friday Afternoon To Arrive About 1:30 In Time To Rest
Donna joined us as Bob had to work a few hours later and will join us around 3:00 pm. When we were waiting we ran into Greg and Barbara who planned to dance this weekend also!

You meet the strangest people at the Catalina Terminal

Yes ladies, it is 5 PPM somewhere! Donna, Sue, and Barbara

Greg and Barbara are professional beer makers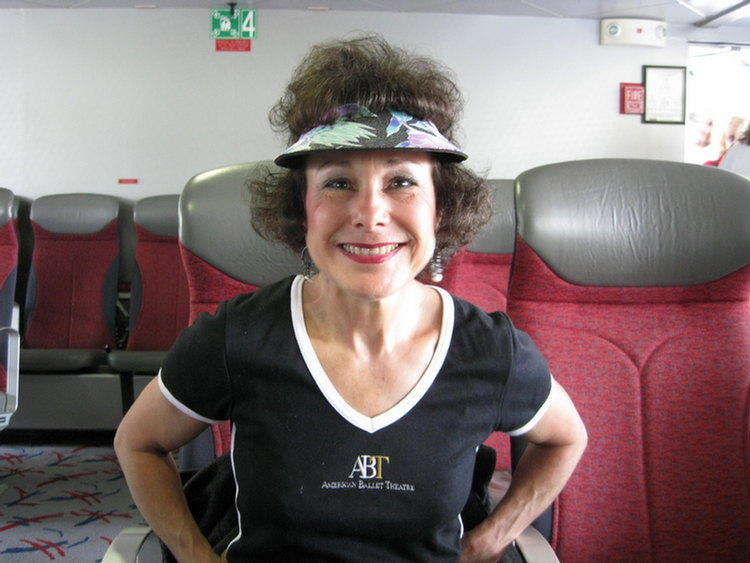 "Are we there yet???"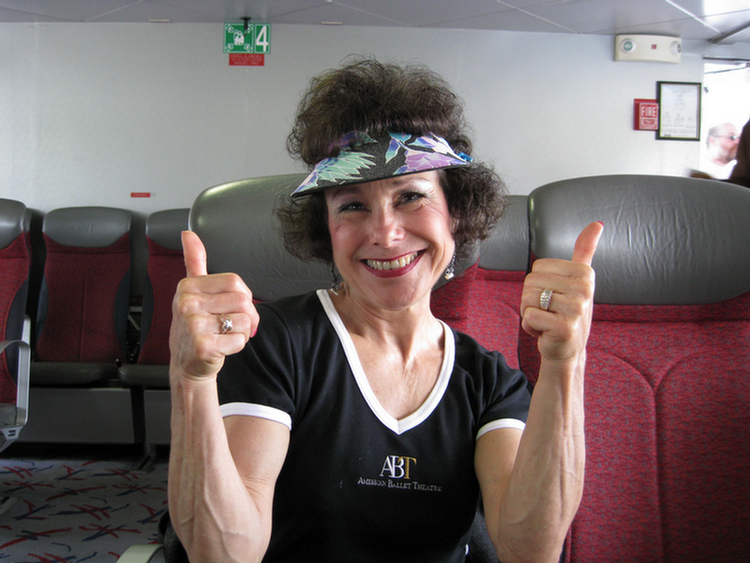 "OK, the engines have started!"

Wow, what a fast trip@!
Checking Into The Hotel Was Easy!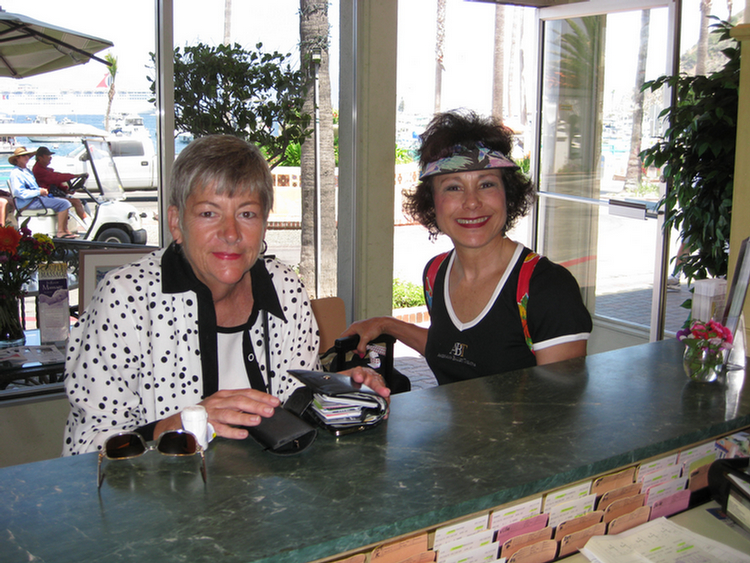 Bellman!
Did You Know? - A bellhop, also bellboy (En-us-bellboy.ogg pronunciation (help·info)) or bellman, is a hotel porter, who helps patrons with their luggage while checking in or out. Bellhops often wear a uniform (see Bell-boy hat), like certain other page boys or doormen.

The job's name is derived from the fact that the hotel's front desk would ring a bell to summon an available employee, who would "hop" (jump) to attention at the desk in order to receive instructions.

Historically, this employee traditionally was a boy or adolescent male who may have been otherwise unskilled but able to carry luggage; hence the term bellboy. Today's bellman must be quick witted, good with people, and outgoing. Duties that are often included in this job are opening the front door, moving luggage, valeting cars, calling cabs, transporting guests, giving directions, performing basic concierge work, and responding to any of the guest needs. In many countries such as the United States, it is customary to tip such an employee for his service.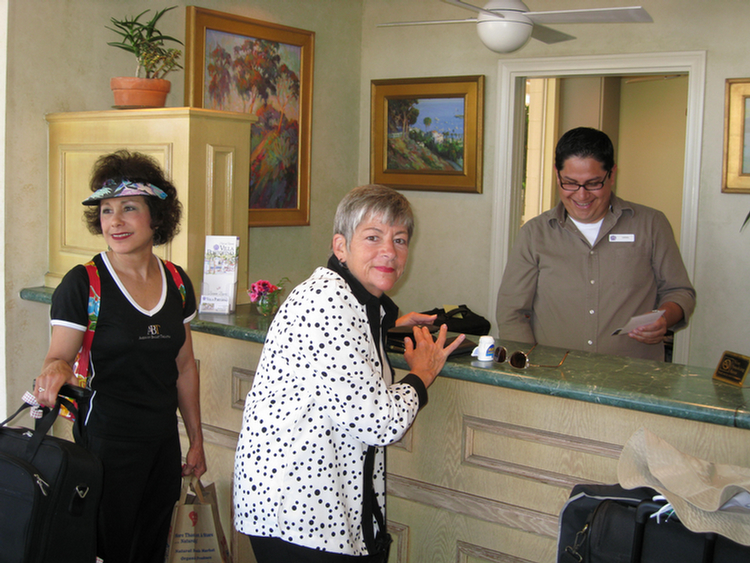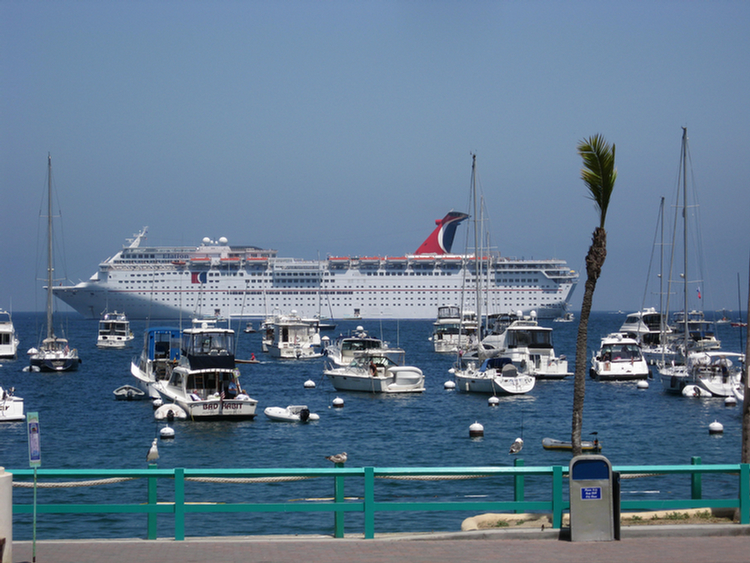 We had a few additional people on the island thanks to the Swine Flu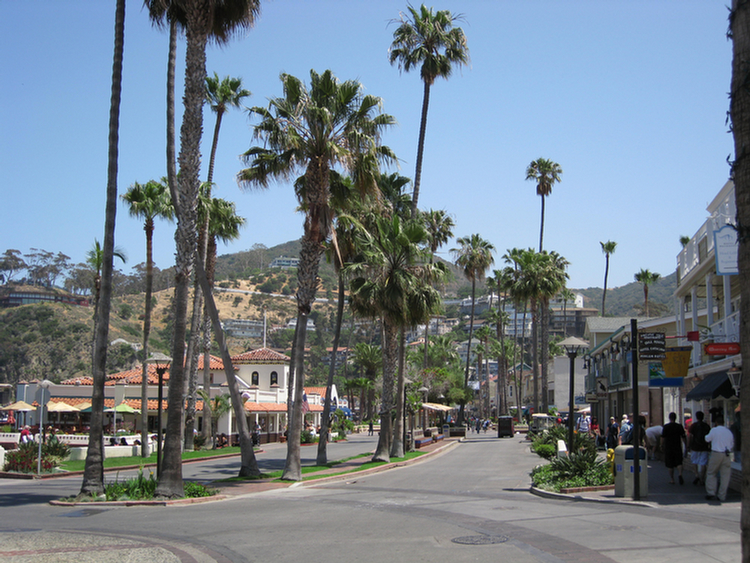 Time for a walk around town

Our hotel and Saturday's dining arrangements are very close

"Yup! This is the place!"

We checked out the menu at the Country Club
Did You Know? - The word menu, like much of the terminology of cuisine, is French in origin. It ultimately derives from Latin minutus, something made small; in French it came to be applied to a detailed list or résumé of any kind. The original menus that offered consumers choices were prepared on a small chalkboard, in French a carte; so foods chosen from a bill of fare are described as à la carte, "according to the board."

Along with the development of the earliest restaurants catering largely to the middle merchant class, the menu also found its origins in China during the Song Dynasty (960–1279).

The original restaurants had no menus in the modern sense; these table d'hôte establishments served dishes that were chosen by the chef or the proprietors, and those who arrived ate what the house was serving that day, as in contemporary banquets or buffets. In Europe, the contemporary menu first appeared in the second half of the eighteenth century.

Here, instead of eating what was being served from a common table, restaurants allowed diners to choose from a list of unseen dishes, which were produced to order by the customer's selection. A table d'hôte establishment charged its customers a fixed price; the menu allowed customers to spend as much or as little money as they chose.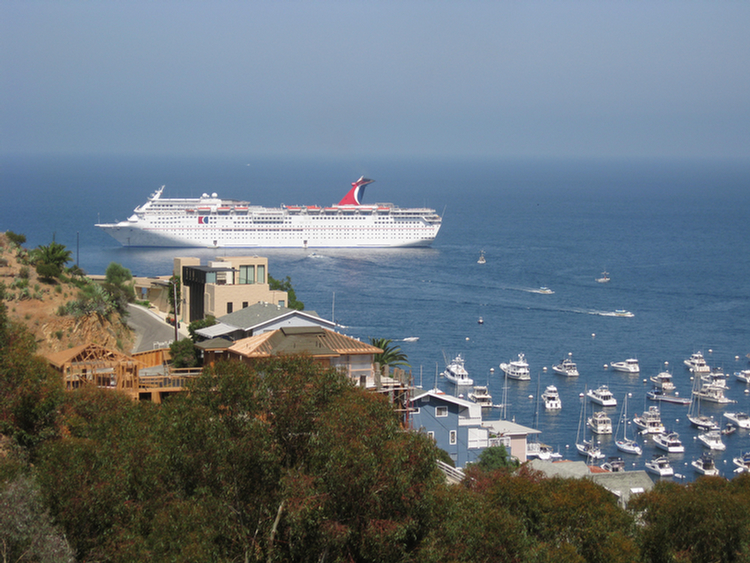 It was getting close to pulling out
Walk Around Town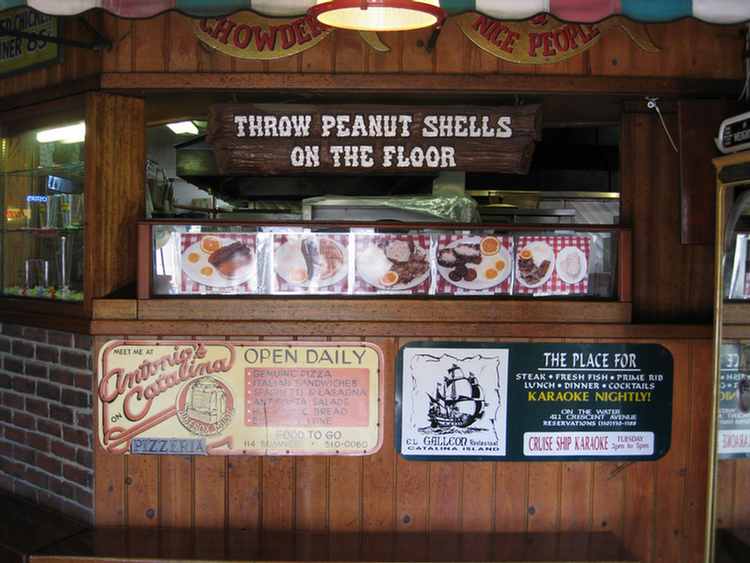 For our friend James
Did You Know? - Recent research on peanuts and nuts in general has found antioxidants and other chemicals that may provide health benefits. New research shows peanuts rival the antioxidant content of many fruits. Roasted peanuts rival the antioxidant content of blackberries and strawberries, and are far richer in antioxidants than apples, carrots or beets. Research conducted by a team of University of Florida scientists, published in the journal Food Chemistry, shows that peanuts contain high concentrations of antioxidant polyphenols, primarily a compound called p-coumaric acid, and that roasting can increase peanuts' p-coumaric acid levels, boosting their overall antioxidant content by as much as 22%.

Which one is the buffalo?
Did You Know? - The American Bison (Bison bison) is a North American species of bison, also commonly known as the American buffalo. "Buffalo" is somewhat of a misnomer for this animal, as it is only distantly related to either of the two "true buffaloes", the Asian buffalo (or "water buffalo") and the African buffalo. However, "bison" is a Greek word meaning ox-like animal, while "buffalo" originated with the French fur trappers who called these massive beasts boeufs, meaning ox or bullock. So both names, "bison" and "buffalo," have a similar meaning. The American Bison is more closely related to the Wisent or European Bison.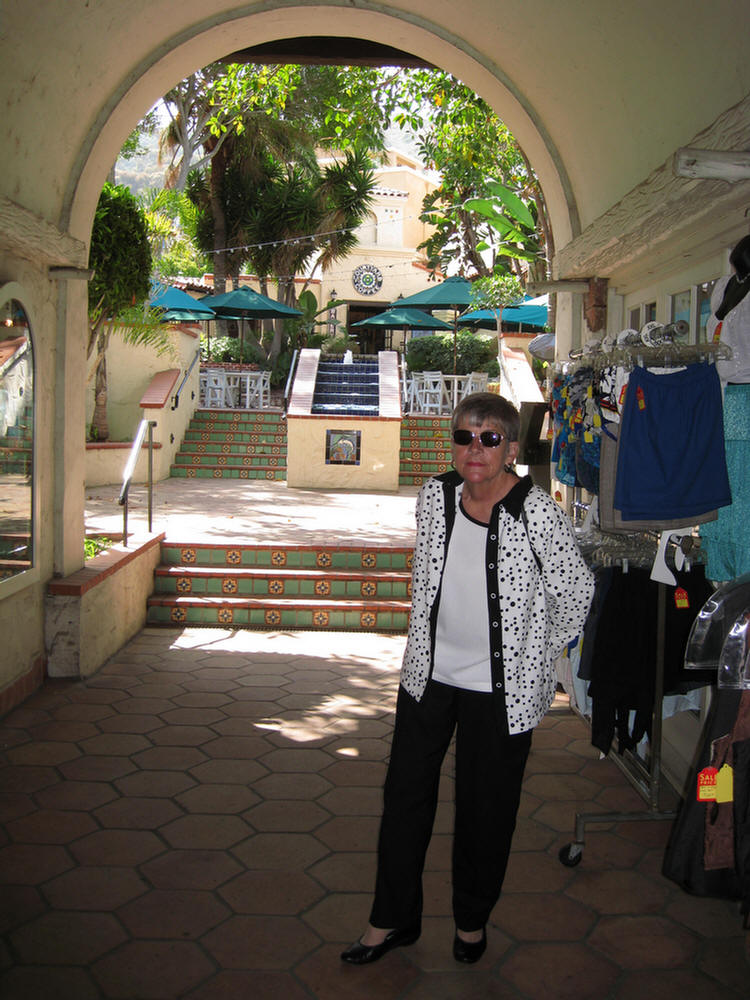 Nope, she is NOT shopping... Just looking for wine!

Paul found the wine!

The woodpeckers loved this tree!
Did You Know? - The woodpeckers range from highly antisocial solitary species which are aggressive to other members of their species to group living species. Group living species tend to be communal group breeders. In addition to these species a number of species may join mixed-species feeding flocks with other insectivorous birds, although they tend to stay at the edges of these groups. Joining these flocks allows woodpeckers to decrease anti-predator vigilance and increase their feeding rate. Woodpeckers are diurnal, roosting at night inside holes. In most species the roost will become the nest during the breeding season.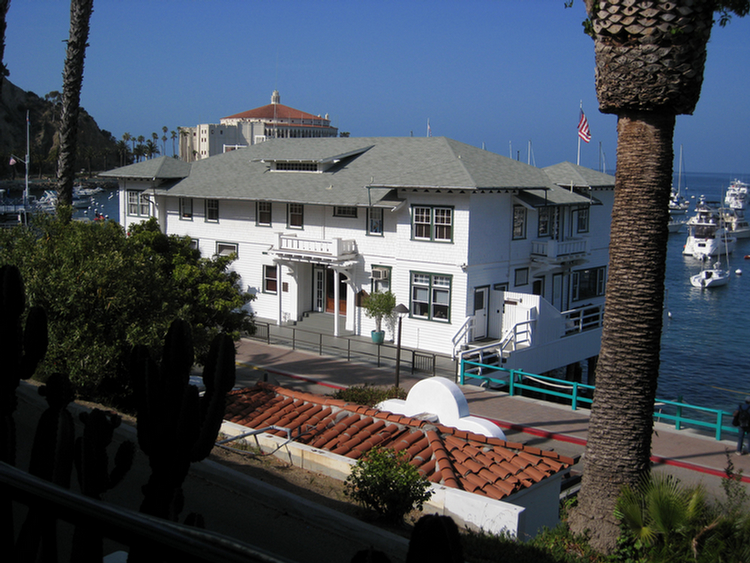 The Yacht Club was pretty in the bright sunlight

Time for a tiny little drink Donna?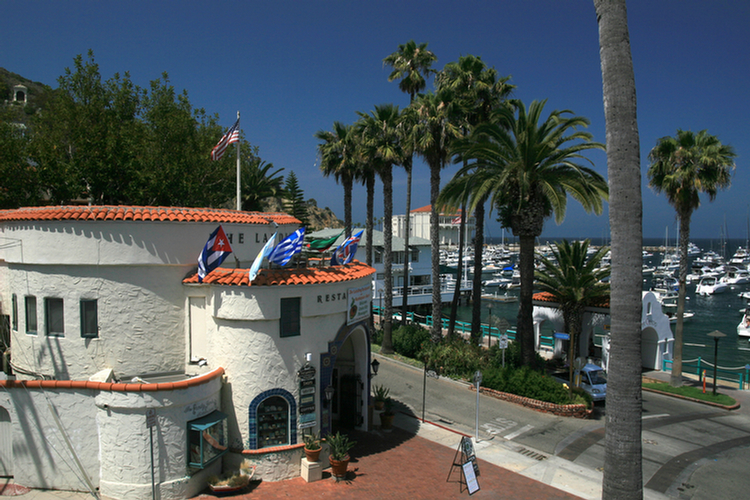 Our room had an interesting view
We Rented A Golf Cart For A Tour Of The Island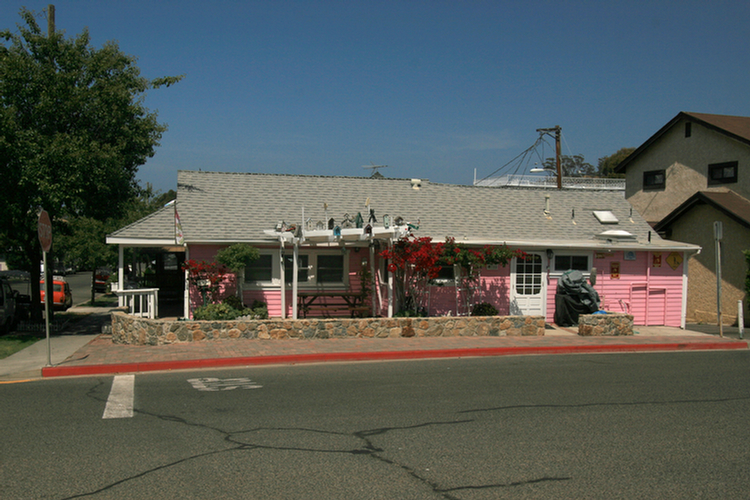 Pink?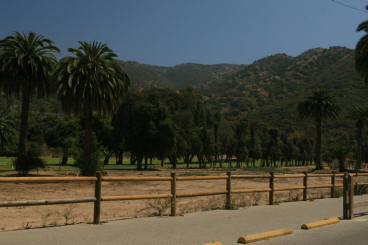 The golf cart provides up close and personal views of the islands beauty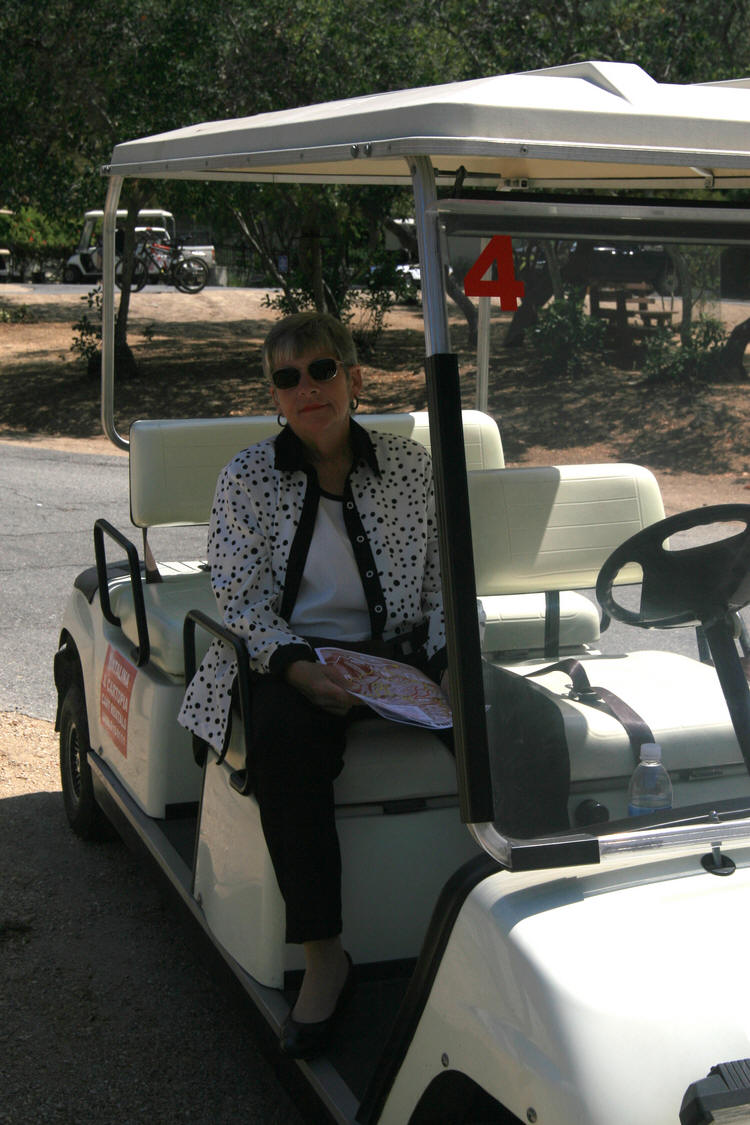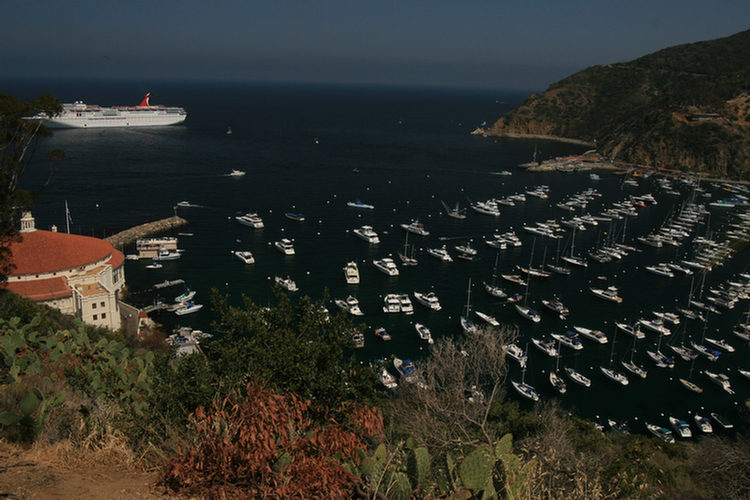 The harbor was pretty full late Friday afternoon

The Casino is 80 years old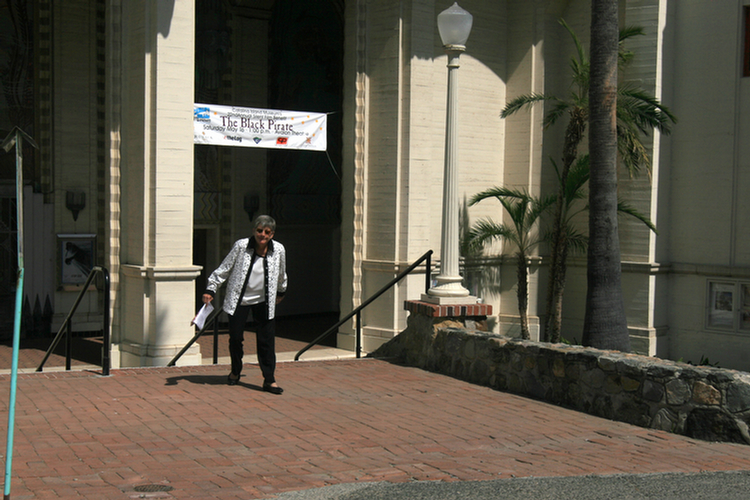 The theater is pretty active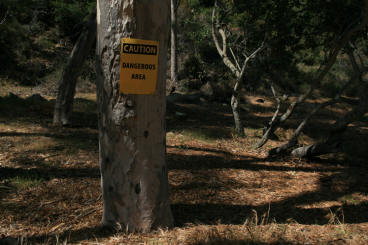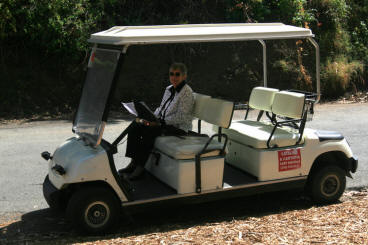 We did not know what was dangerous?
Did You Know? - The term "Casino" originally meant a small villa, summerhouse or pavilion built for pleasure, usually on the grounds of a larger Italian villa or palazzo. There are examples of such casinos at Villa Giulia and Villa Farnese. In modern day Italian, this term designates a bordello (also called "casa chiusa", literally "closed house"), while the gambling house is spelled casinò with an accent.

One of the first known casinos was established in Venice around 1638. During the 19th century, the term "casino" came to include other public buildings where pleasurable activities, including gambling, and sports took place. An example of this type of building is the Newport Casino in Newport, Rhode Island.

Not all casinos were used for gaming. The Copenhagen Casino was a theatre, known for the use made of its hall for mass public meetings during the 1848 Revolution which made Denmark a constitutional monarchy. Until 1937 it was a well-known Danish theatre. The Hanko Casino located in Hanko, Finland - one of that town's most conspicuous landmarks - was never used for gambling. Rather, it was a banquet hall for the Russian nobility which frequented this spa resort in the late 1800s, and is presently used as a restaurant. The so-called "Casino", a famous landmark overlooking Avalon Harbor on Catalina Island, has never been used for traditional games of chance, which were already outlawed in California by the time it was built.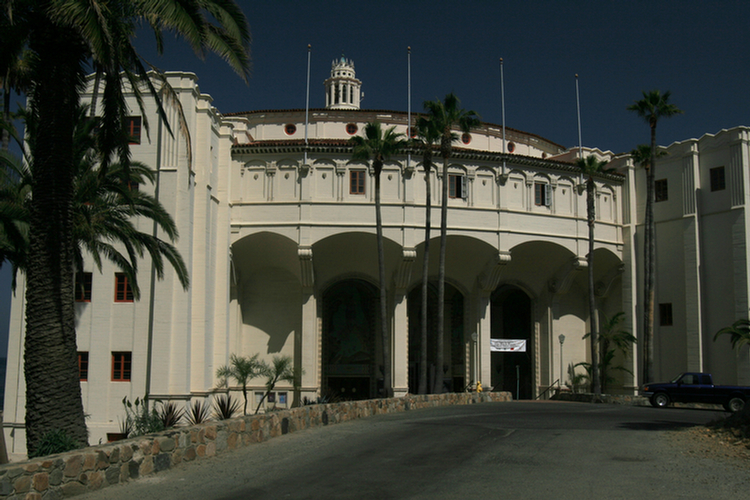 Magnificent building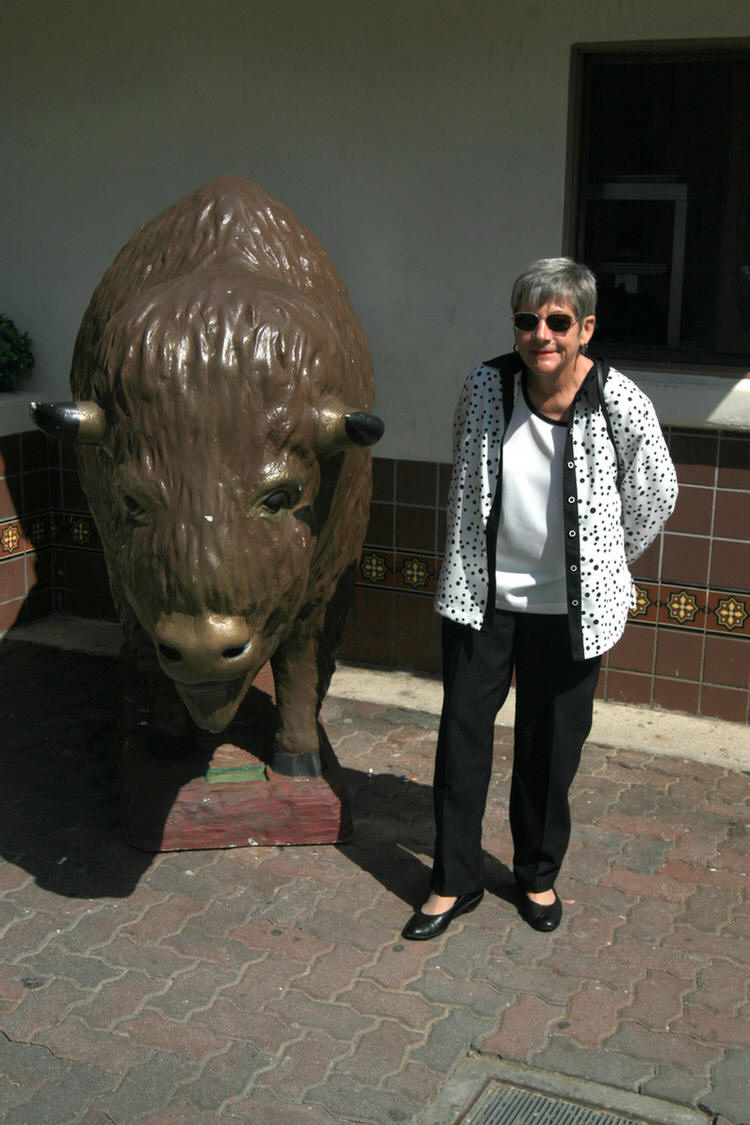 Paul and Sue
Time For A Glass Of Wine

Murals were all around depicting life on the Island
Did You Know? - Murals of sorts date to prehistoric times, such as the paintings on the Caves of Lascaux in southern France, and many ancient murals have survived in Egyptian tombs, and in Pompeii. The term became more famous with the Mexican "muralista" art movement (Diego Rivera, David Siqueiros, or José Orozco). There are many different styles and techniques. The best-known is probably fresco, which uses water soluble paints with a damp lime wash, a rapid use of the resulting mixture over a large surface, and often in parts (but with a sense of the whole). The colors lighten as they dry. The marouflage method has also been used for millennia.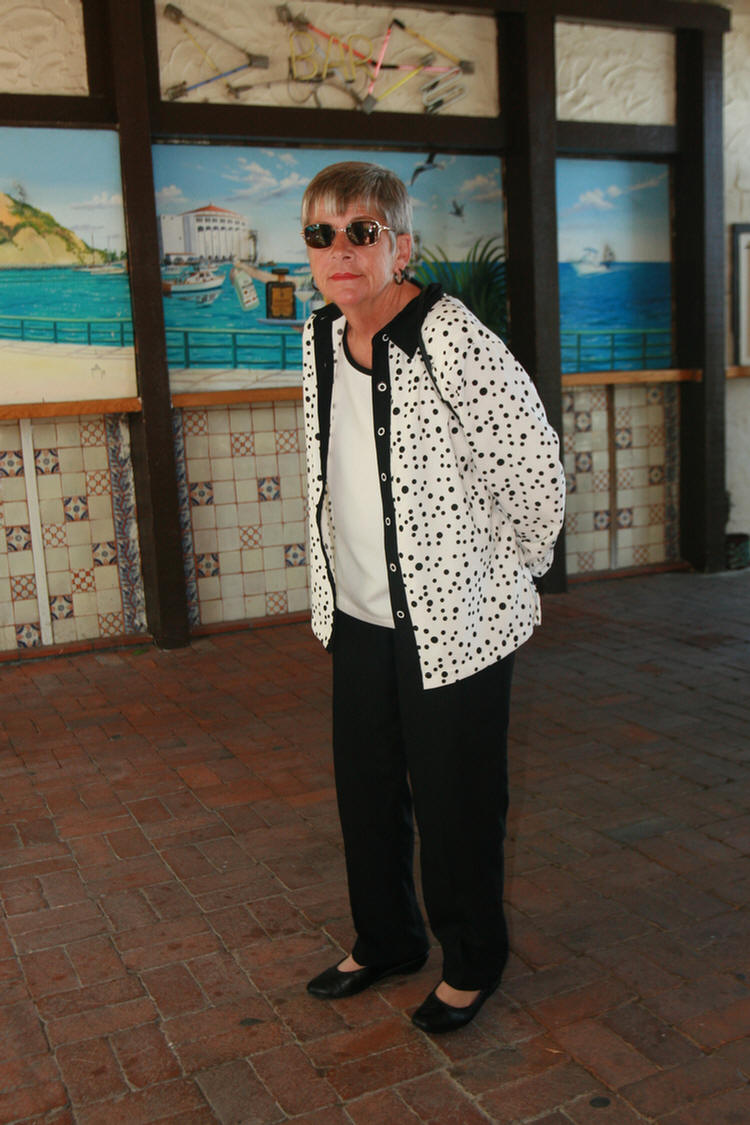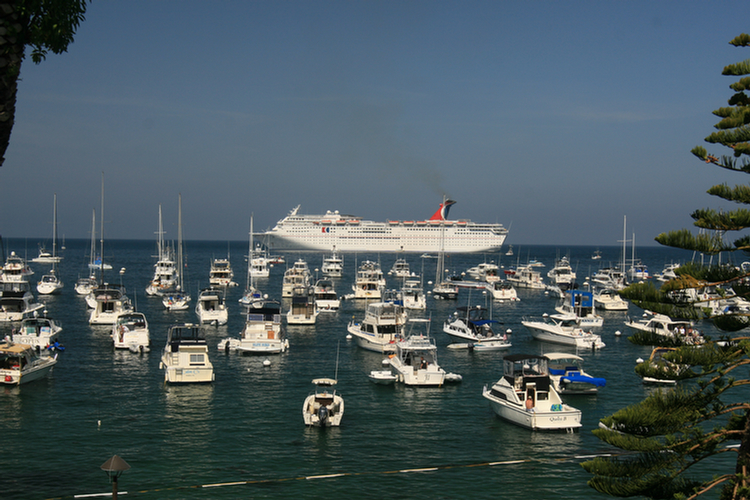 Boats were everywhere

Checking in with Vicky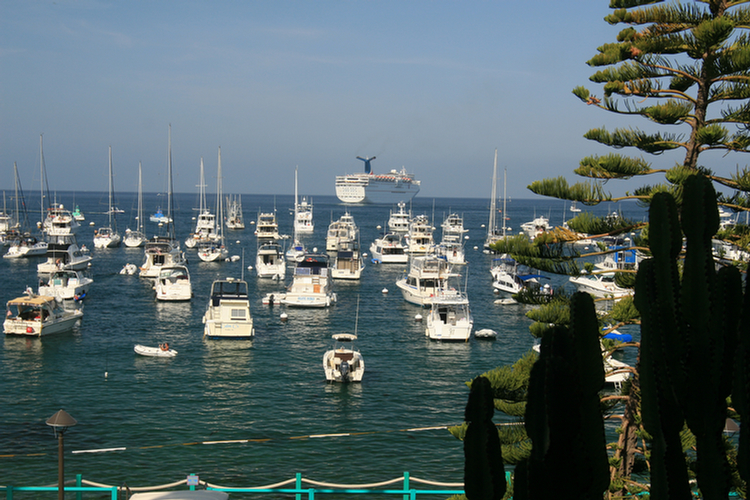 As she sails away into the sunset

Time to get ready for dinner at the Country Club
Bob Arrives, Time For A Von's Run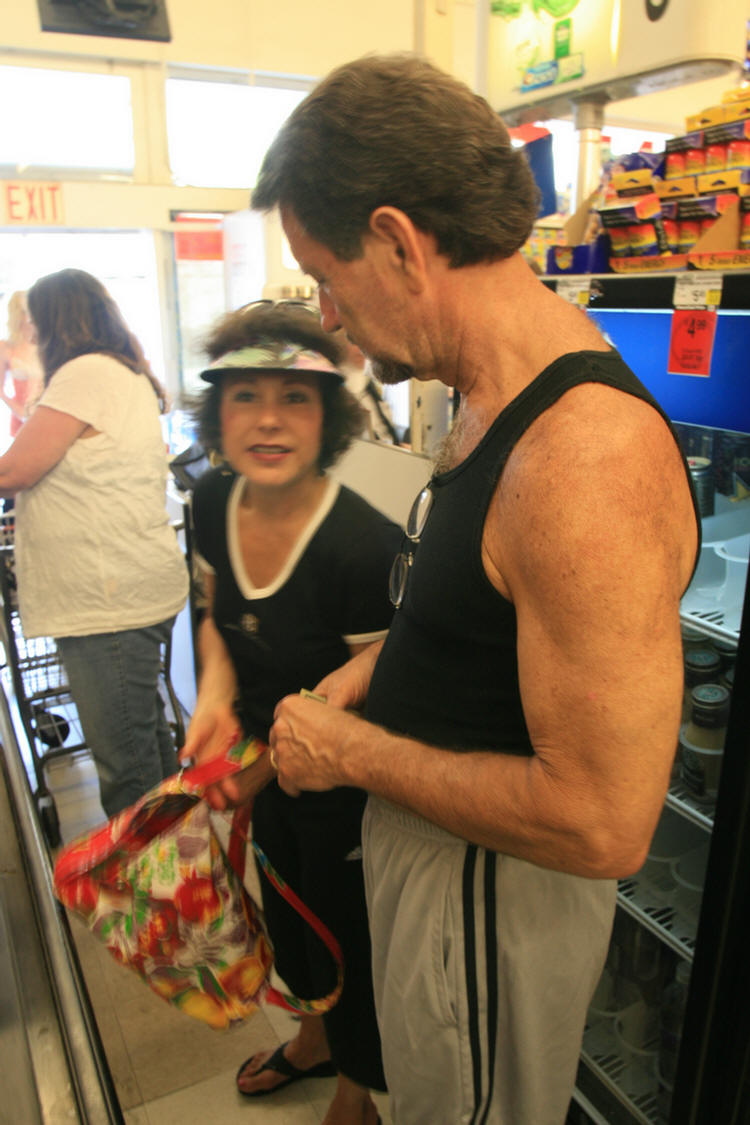 Vons has a good selection of wines .... wet and with alcohol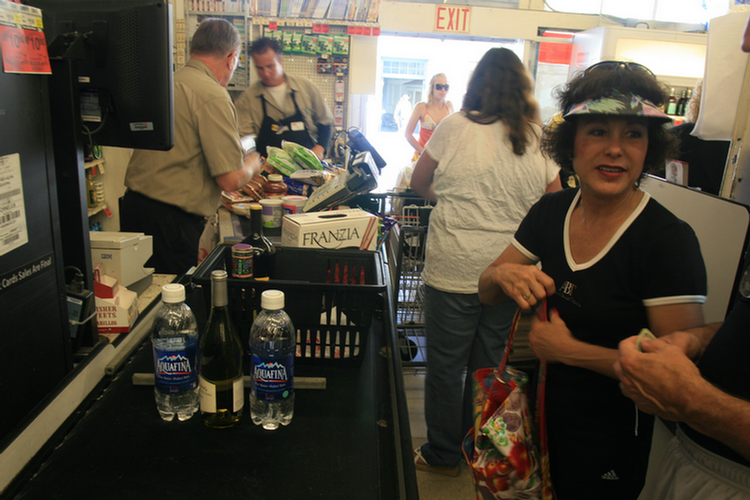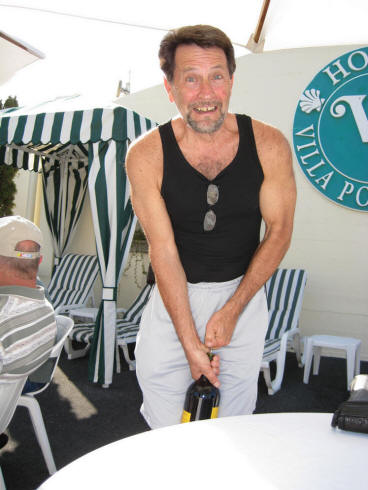 Yes kiddies, the wine bottle won!
Off To Dinner Via The Most Indirect Route.... Courtesy Of Paul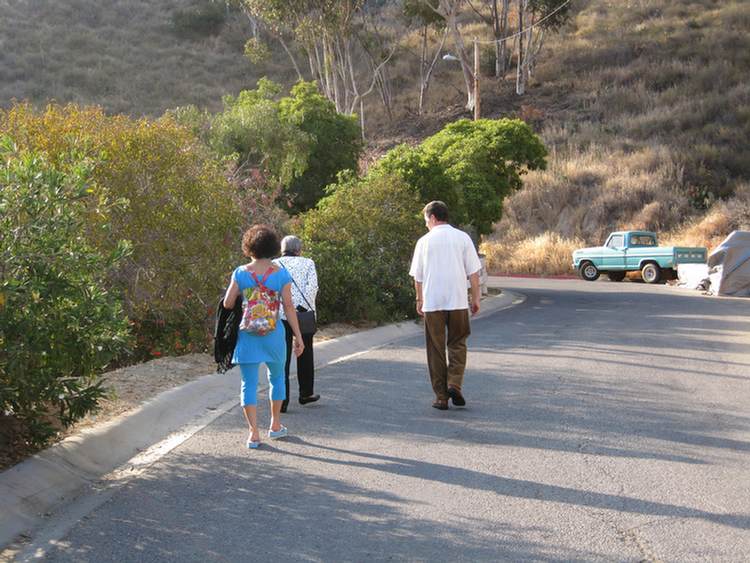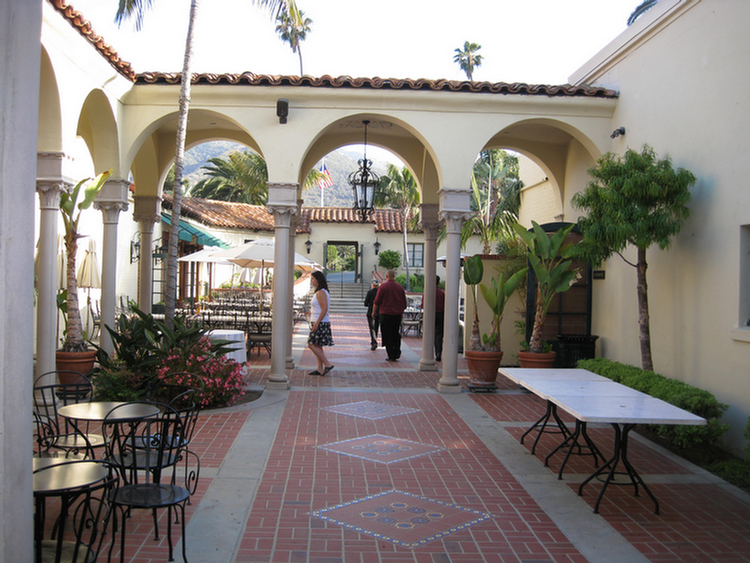 The courtyard was pretty but probably a little cold when the sun goes down

We are about to be flashed
Walking Home Was Easy... It Was Down Hill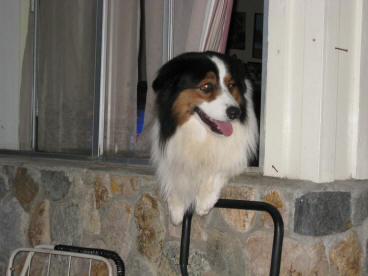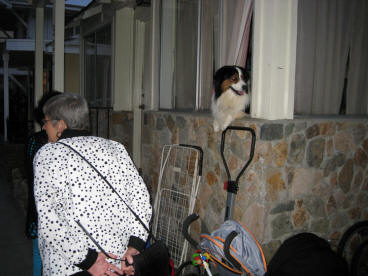 The dog was wondering what we were doing near his home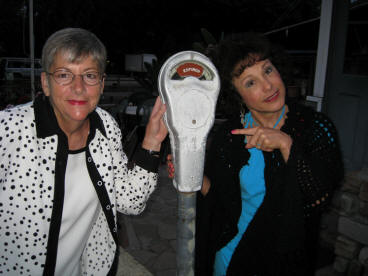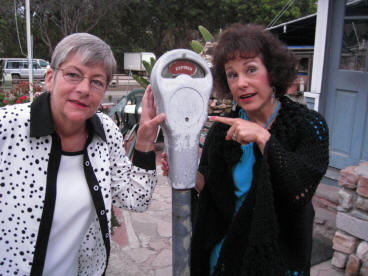 Put another nickel in, in the nickelodeon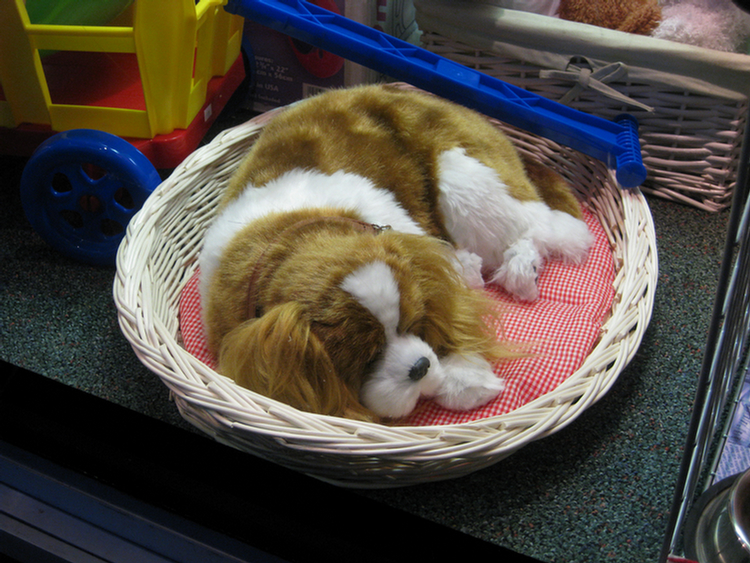 In a store window... It did look real
Star Trek Is Playing At The Movies Tonight!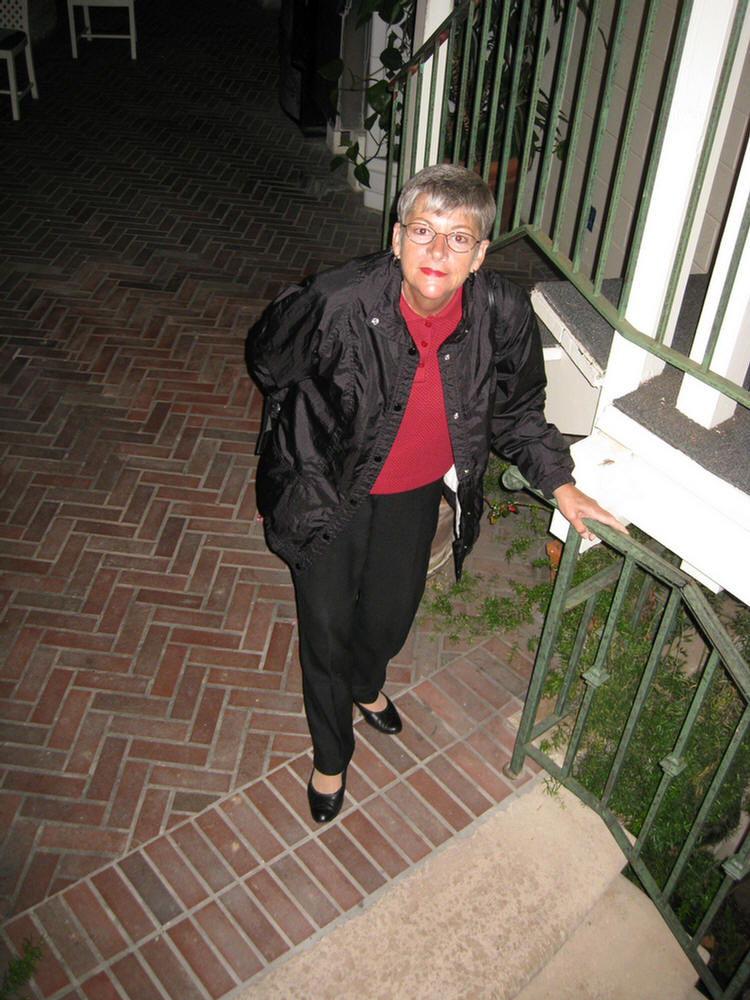 We got our exercise going to our rooms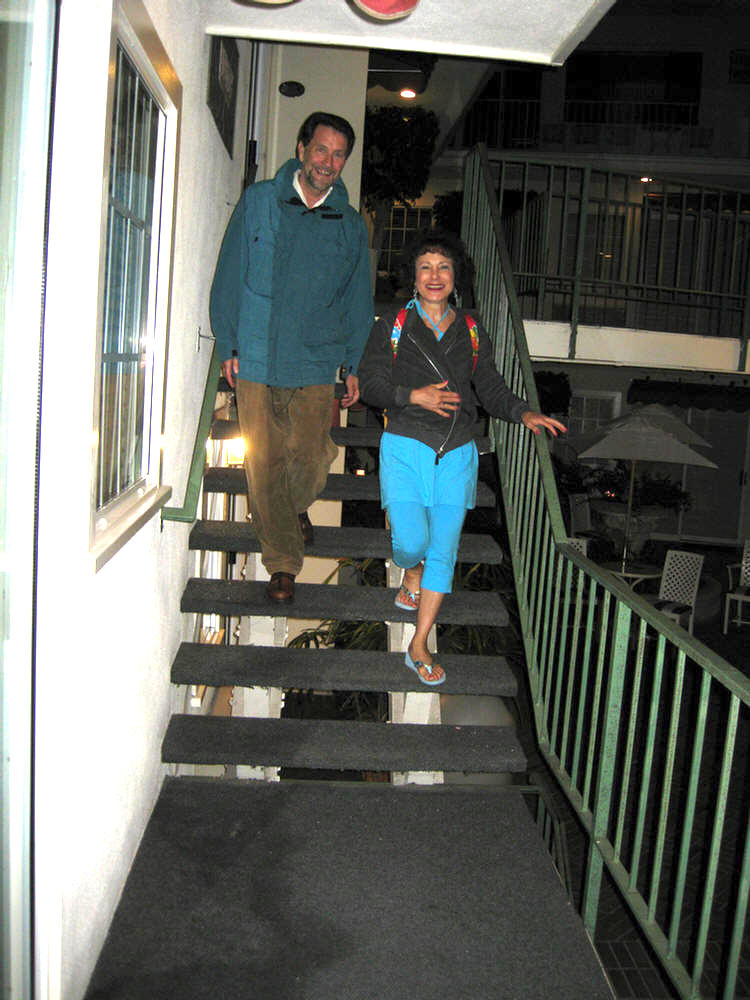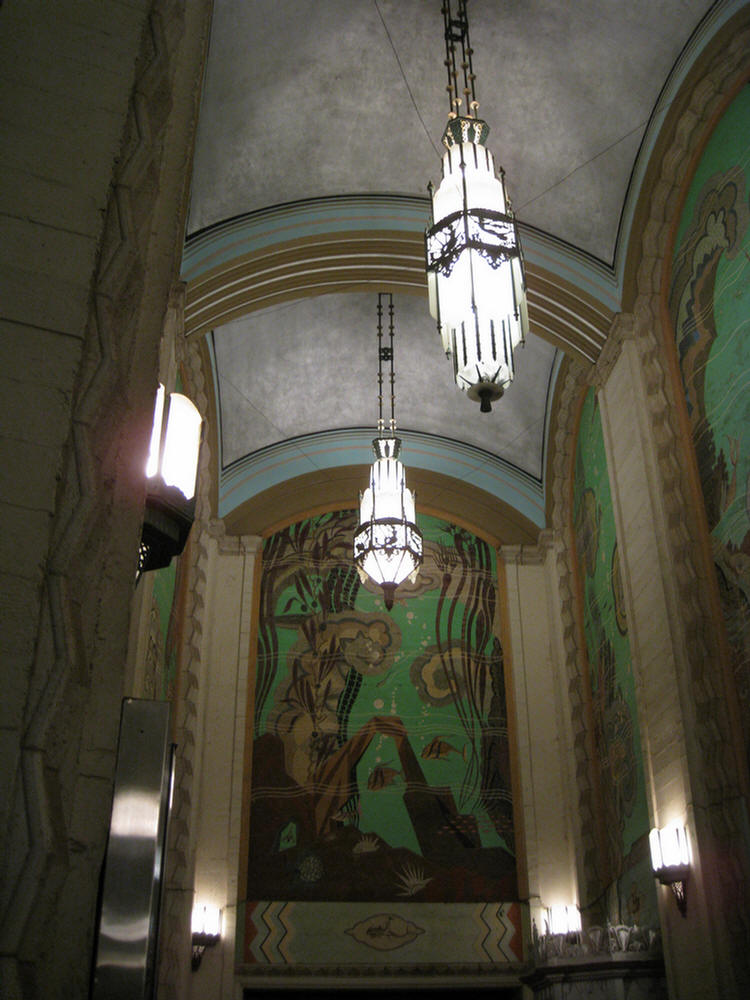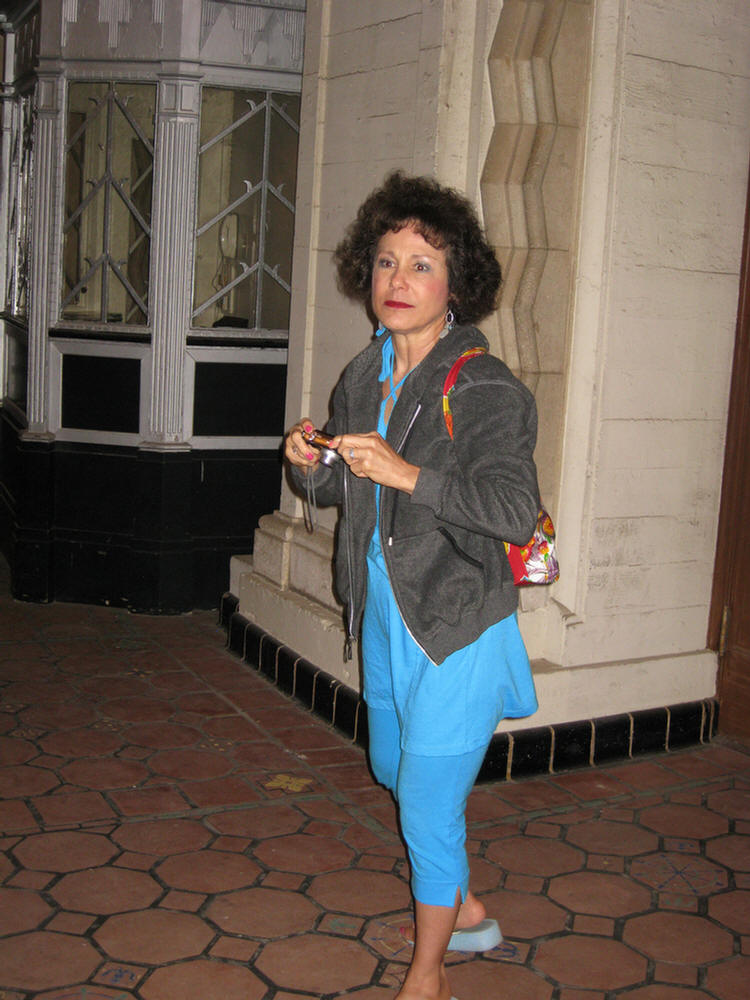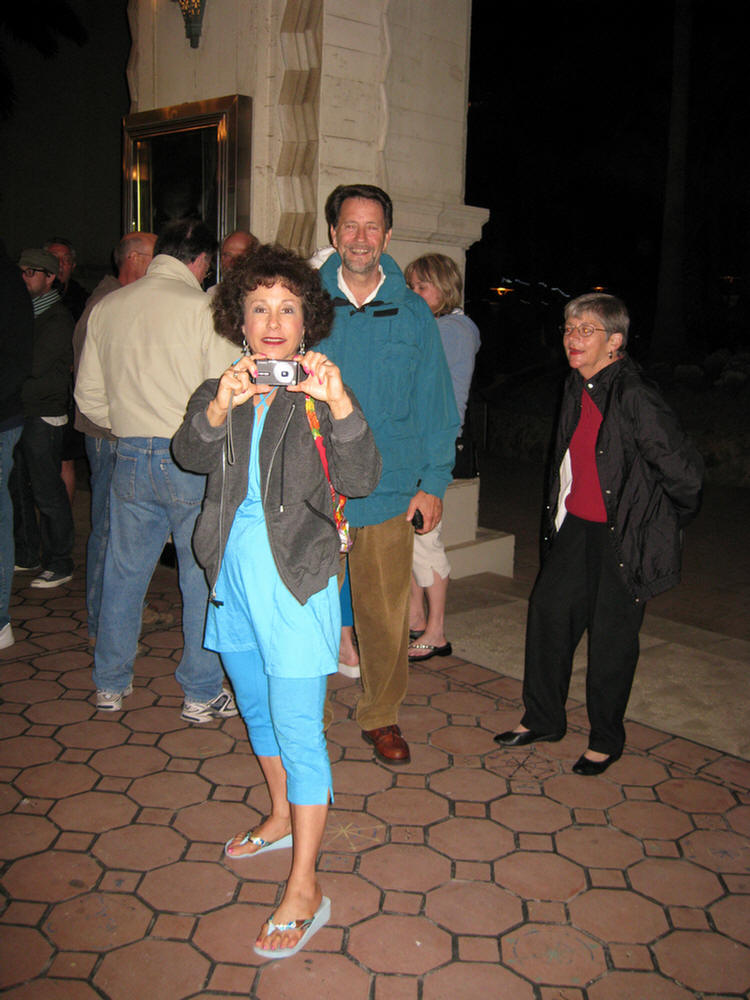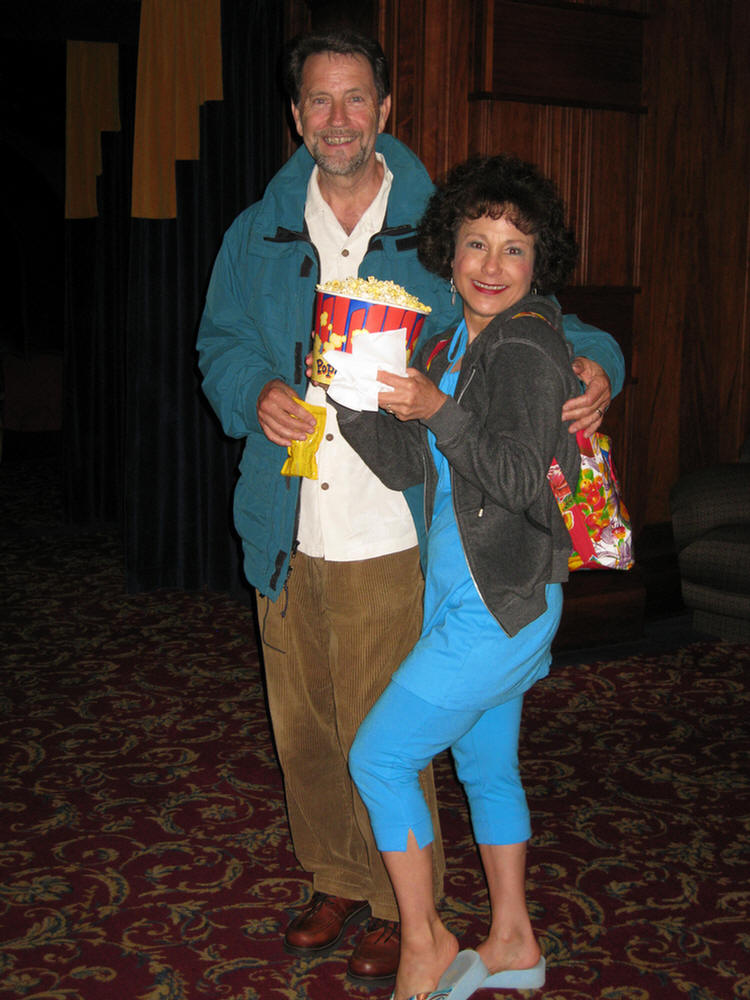 Popcorn, a mandatory item for a Star Trek movie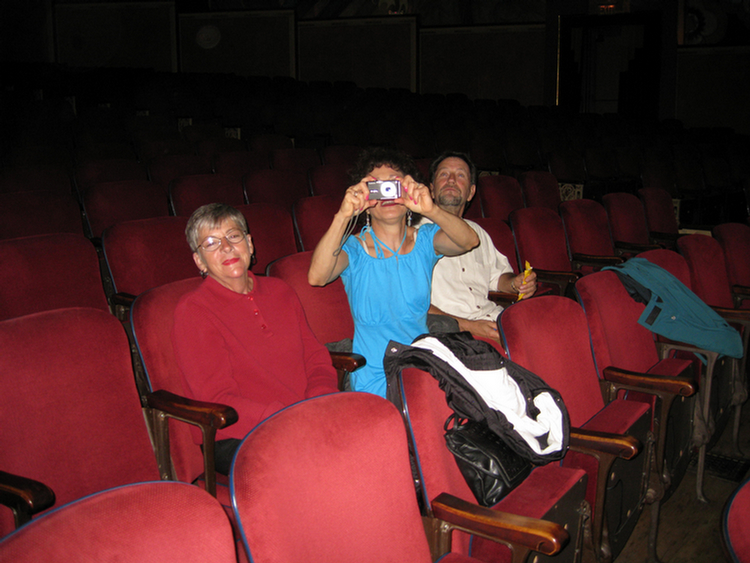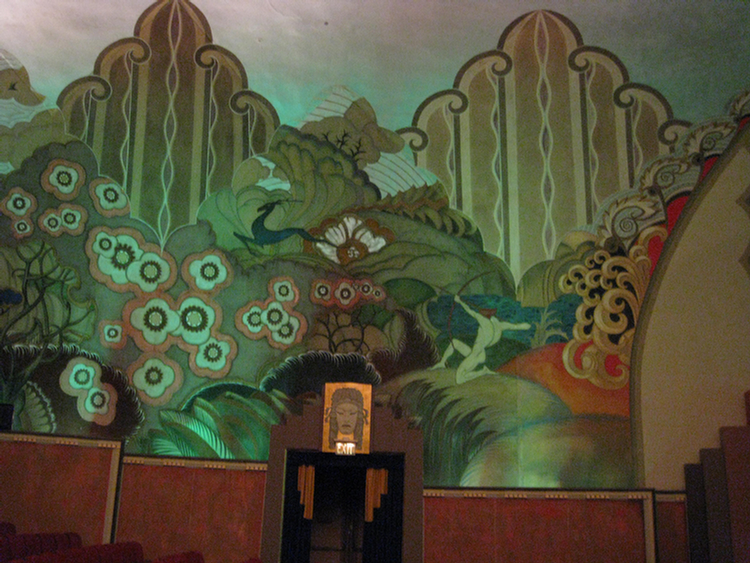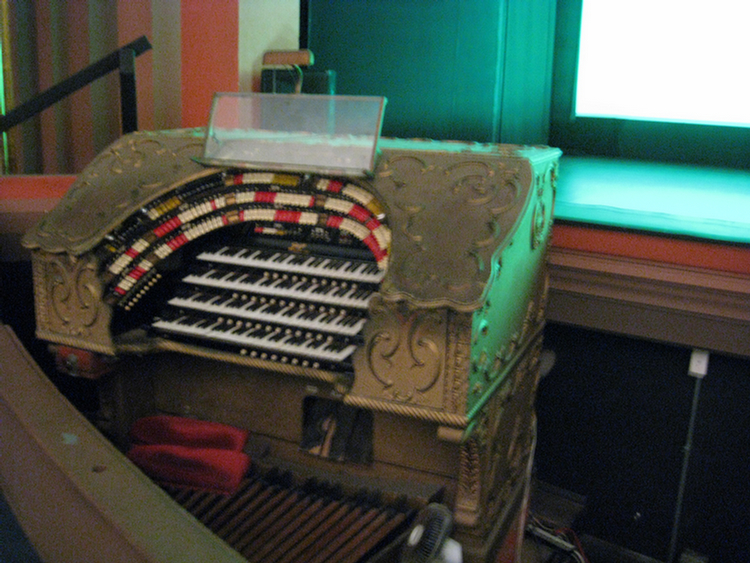 The organ is used for many silent movies shown in the theater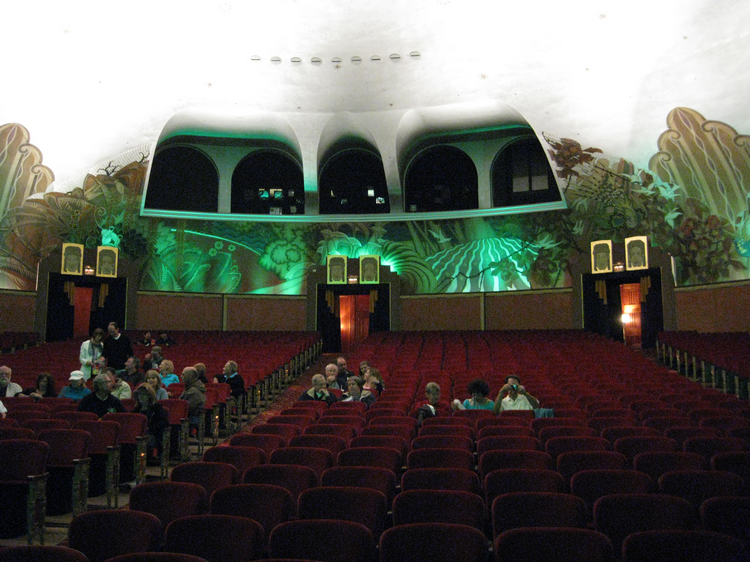 The theater was not full